Penggila sepakbola masa kini mungkin banyak yang tidak mengenal nama Andrea Fortunato, apalagi yang bukan penggemar Liga Italia Serie A. Sosok bek kiri andalan Juventus di awal tahun 1990-an ini memang tidak seberuntung namanya. Karirnya berlangsung singkat akibat penyakit leukemia yang dideritanya.
Hari ini, 25 April 2011, tepat 16 tahun Andrea Fortunato pergi meninggalkan kita semua untuk selama-lamanya. Sebagai tifoso Juventus yang mengikuti sepak terjang klub tersebut sejak dua dekade yang lalu, tentu saja saya ikut mengenang kepergiaannya. Apalagi, dia adalah salah satu bek kiri Italia favorit saya selain Paolo Maldini.
Andrea Fortunato dilahirkan di kota Salerno, 26 Juli 1971. Karir sepakbolanya diawali pada tahun 1988 di klub kecil, Como, saat dia berusia 17 tahun. Penampilannya yang impresif di Como membuatnya dilirik klub tertua di Italia, Genoa. Akhirnya, pada tahun 1991, Genoa secara resmi merekrut Fortunato.
Berhubung masih muda, Fortunato tidak langsung bermain di Genoa. Dia dipinjamkan selama setahun ke klub Serie B, Pisa, di musim 1991/1992. Sekembalinya dari Pisa di awal musim 1992/1993, barulah Fortunato mendapatkan tempat di tim utama Genoa.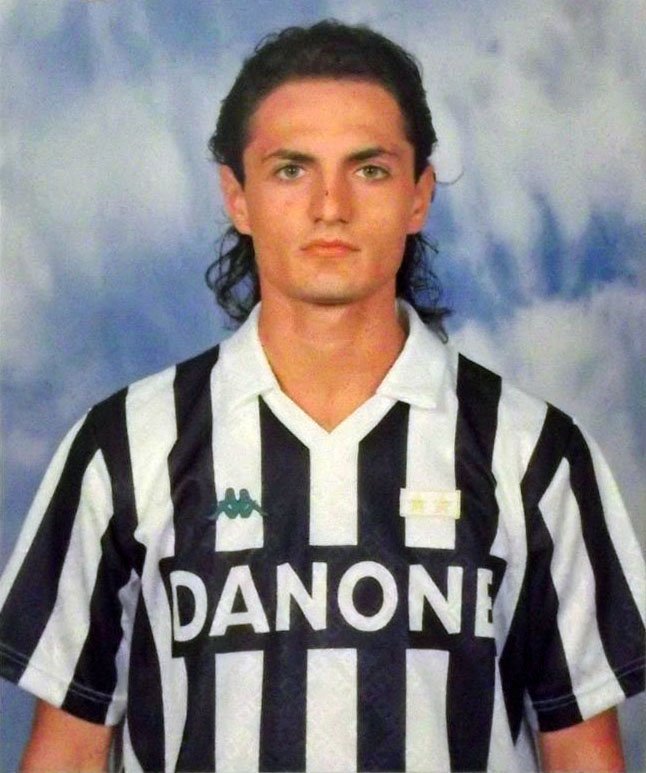 Di Genoa, performa Fortunato menjadi perbincangan. Dia dianggap sebagai bek kiri masa depan yang bertalenta. Berpasangan dengan Christian Panucci, yang berposisi di bek kanan, Fortunato langsung menjadi incaran klub-klub besar Italia. Ketika Panucci direkrut Milan pada musim 1993/1994, Fortunato akhirnya juga direkrut oleh Juventus, yang waktu itu dilatih oleh pelatih legendaris, Giovanni Trapattoni.
Saat membela Juventus inilah, meskipun singkat, Fortunato mencapai puncak karirnya. Kehebatannya sebagai bek kiri muda yang brilian diakui oleh publik bola Italia. Bahkan, dia dianggap sebagai penerus bek kiri legendaris Juve, Antonio Cabrini. Kostum bernomor punggung 3 pun diwarisinya.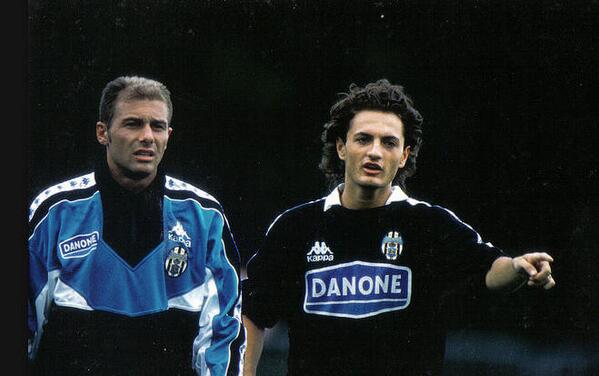 Berkat penampilan Fortunato yang memikat bersama La Vecchia Signora, pelatih timnas Italia saat itu, Arrigo Sacchi, pun kepincut. Tanggal 22 September 1993, untuk pertama kalinya Fortunato tampil dengan seragam Gli Azzurri, saat Italia berhadapan dengan tuan rumah Estonia di Tallinn. Waktu itu Fortunato menempati posisi seniornya, Paolo Maldini, di bek kiri, dan berdampingan dengan Franco Baresi mengawal benteng pertahanan Italia.
Sayang, itu adalah penampilan pertama dan terakhir Fortunato bersama Gli Azzurri. Bulan Mei 1994, sebulan sebelum FIFA World Cup berlangsung di USA, Fortunato divonis dokter mengidap leukemia. Kesempatannya untuk tampil di World Cup pun sirna. Karir Fortunato di lapangan hijau terancam tamat.
Setelah menjalani operasi transplantasi sumsum tulang, kondisi Fortunato berangsur membaik. Bahkan, dia diberi kesempatan oleh Marcello Lippi, pelatihnya kala itu, untuk tampil saat Juventus melawan Sampdoria pada tanggal 22 Februari 1995.
Tapi, malang tidak dapat ditolak. Tidak berapa lama, Fortunato terkena pneumonia. Kondisinya memburuk dan tidak pernah sembuh, sampai akhirnya dia meninggal dunia pada tanggal 25 April 1995, tepat di hari timnas Italia melawan Lithuania di Vilnius.
Pada pertandingan tersebut, Gli Azzurri menang dan mendedikasikannya untuk almarhum Andrea Fortunato. Pada tahun 1995 itu juga, Juventus akhirnya berhasil menjadi juara Liga Italia Serie A, setelah selama 10 tahun sebelumnya puasa gelar. Scudetto Juve di musim 1994/1995 itu pun dikenal sebagai "Lo Scudetto di Fortunato", dan menandai era kebangkitan SuperJuve bersama pelatih Marcello Lippi dan bintang barunya, Alessandro Del Piero.
Sesaat sebelum meninggal, Andrea Fortunato sempat berkata: "I never thought walking around could be so great."
Pada saat pemakaman, Gianluca Vialli, striker legendaris Juventus, mewakili rekan-rekan setimnya, mengenang sosok Andrea Fortunato: "We thought you were invincible. In these last 11 months you were an example to us in the way you faced real problems, not those linked to simple victories or defeats, with courage, serenity, strength and determination. We loved you and we carry you in our hearts. Honour to you, brother Andrea Fortunato."
Rest in peace, Fortunato. Namamu akan selalu dikenang sebagai salah satu bek kiri terbaik yang pernah dimiliki Juventus dan Italia. We all miss you, Andrea.