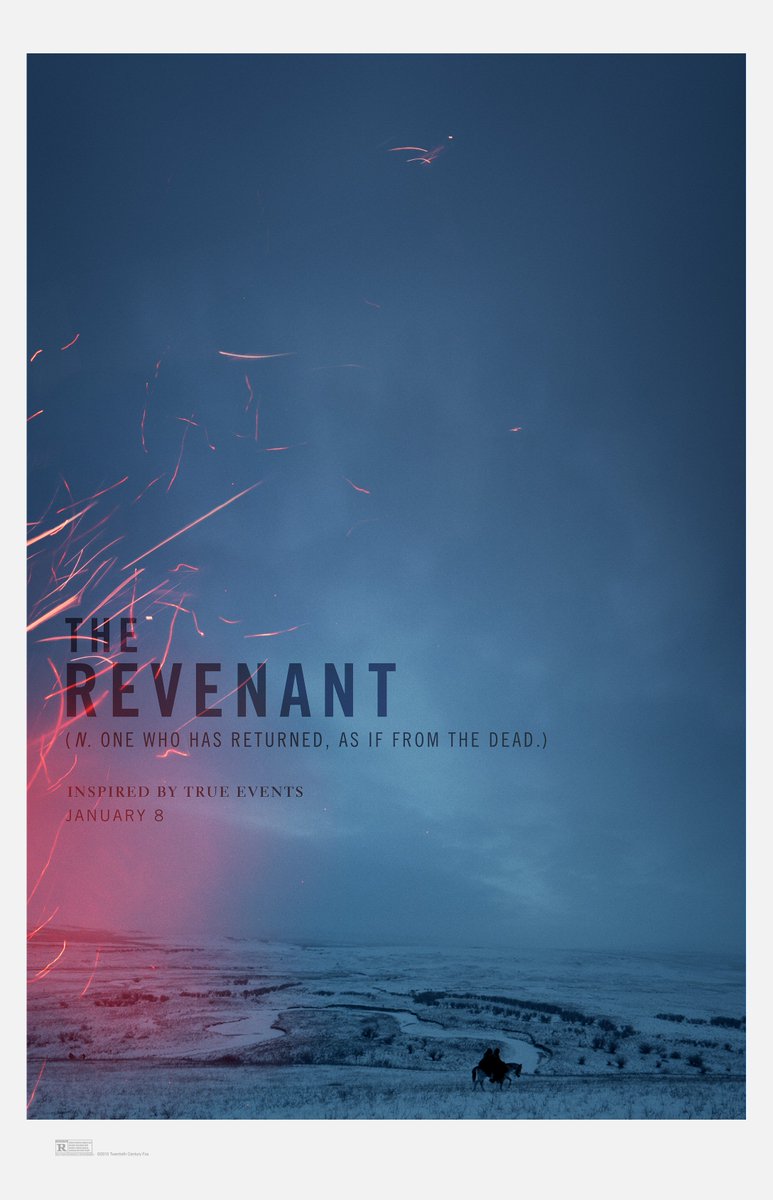 Di awal tahun yang baru ini, para moviegoers bakal disuguhi oleh karya terbaru sutradara Alejandro Gonzalez Inarritu, yaitu The Revenant. Para pemerhati film tentu saja mengetahui Inarritu adalah sutradara terbaik tahun 2015 yang telah menghasilkan karya pemenang Oscar, Birdman. Kali ini, pria 52 tahun asal Meksiko itu berkolaborasi dengan Leonardo DiCaprio dan aktor macho pujaan para wanita, Tom Hardy. Ini juga untuk kedua kalinya DiCaprio dan Hardy beradu akting. Sebelumnya, mereka bertemu di Inception.
The Revenant sebenarnya merupakan film western yang diadaptasi dari novel berjudul The Revenant: A Novel of Revenge karya Michale Punke yang terbit pada tahun 2002. Dengan mengambil setting di Montana dan South Dakota, Amerika Barat, pada tahun 1823, film ini mengisahkan tentang sosok pemburu bernama Hugh Glass yang diperankan oleh Leo DiCaprio.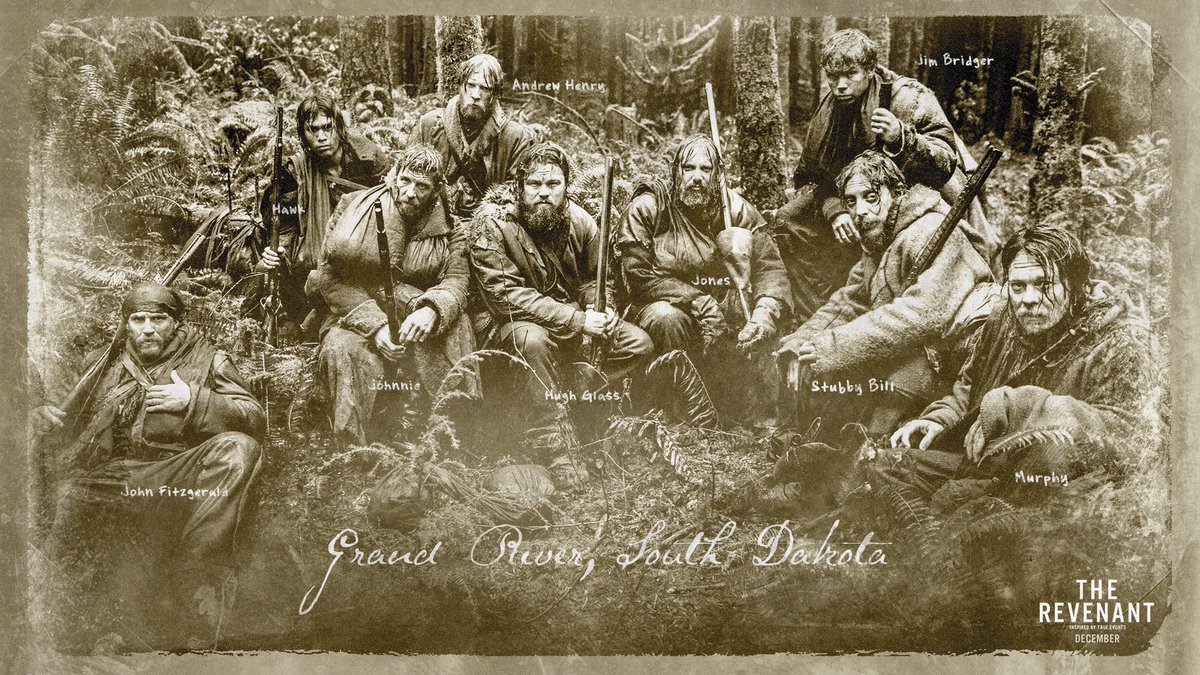 Ceritanya, dalam sebuah perburuan di tengah cuaca dingin bersalju dan ancaman dari suku Indian Arikara, Hugh Glass terluka parah setelah diserang oleh induk beruang grizzly. Dalam kondisi tak berdaya, Glass dikhianati oleh temannya, John Fitzgerald (diperankan oleh Tom Hardy), yang ingin membunuhnya karena merasa Glass bakal memperlambat kelompok mereka. Nyawa anak Glass, Hawk, akhirnya juga menjadi korban kebiadaban Fitzgerald. Mampukah Glass bertahan hidup dari iklim yang ekstrem dan membalas dendam terhadap Fitzgerald?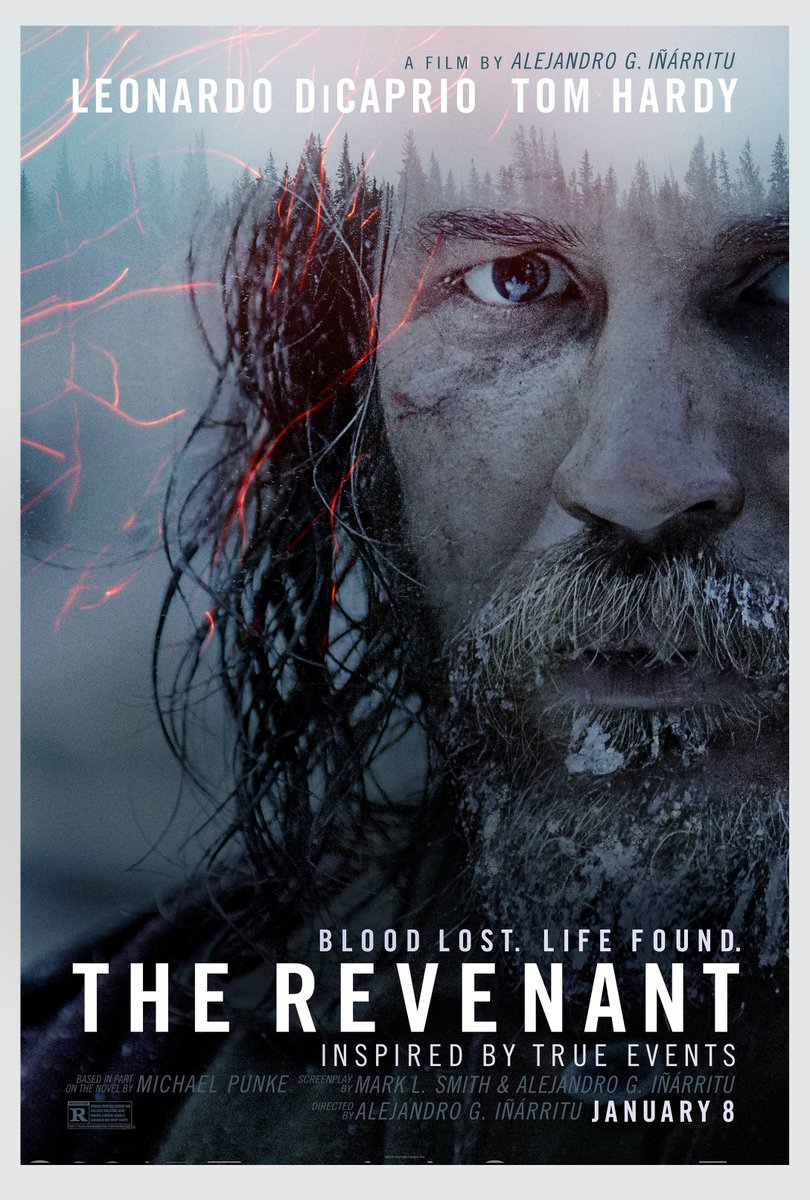 Leo DiCaprio kabarnya membawakan peran Hugh Glass dengan sangat apik. Aktor utama di film The Man in the Iron Mask dan Shutter Island ini mampu menampilkan sosok Glass yang compang-camping dengan banyak luka di tubuhnya. DiCaprio bahkan harus benar-benar tidur dalam bangkai kuda untuk menghangatkan tubuhnya dari cuaca dingin. Selain itu, dia juga benar-benar memakan daging bison mentah. Padahal, selama ini pasangan Claire Danes dalam film Romeo + Juliet itu dikenal sebagai seorang vegetarian.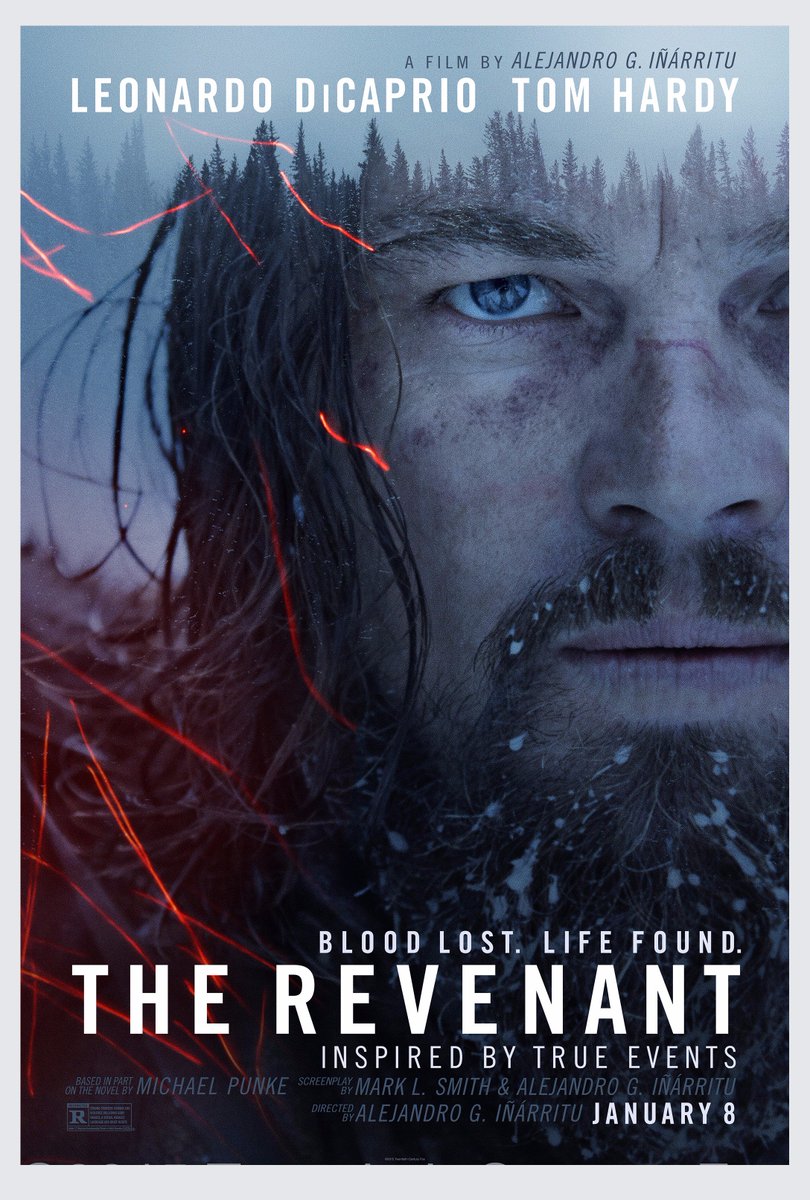 DiCaprio sendiri mengakui, di The Revenant dia sampai harus melakukan 40 adegan ekstrem, tersulit yang pernah dia lakukan sepanjang karirnya di dunia perfilman. Tak heran, ajang Golden Globes akhirnya mengganjar pria 41 tahun itu dengan masuk nominasi Aktor Terbaik. Hingga saat ini, DiCaprio sudah masuk nominasi 11 kali dan dua kali menjadi pemenang Best Actor di Golden Globes. Untuk ajang Oscars yang belum mengumumkan nominasinya, bukan tidak mungkin dia juga bakal menjadi salah satu unggulan untuk menyabet penghargaan.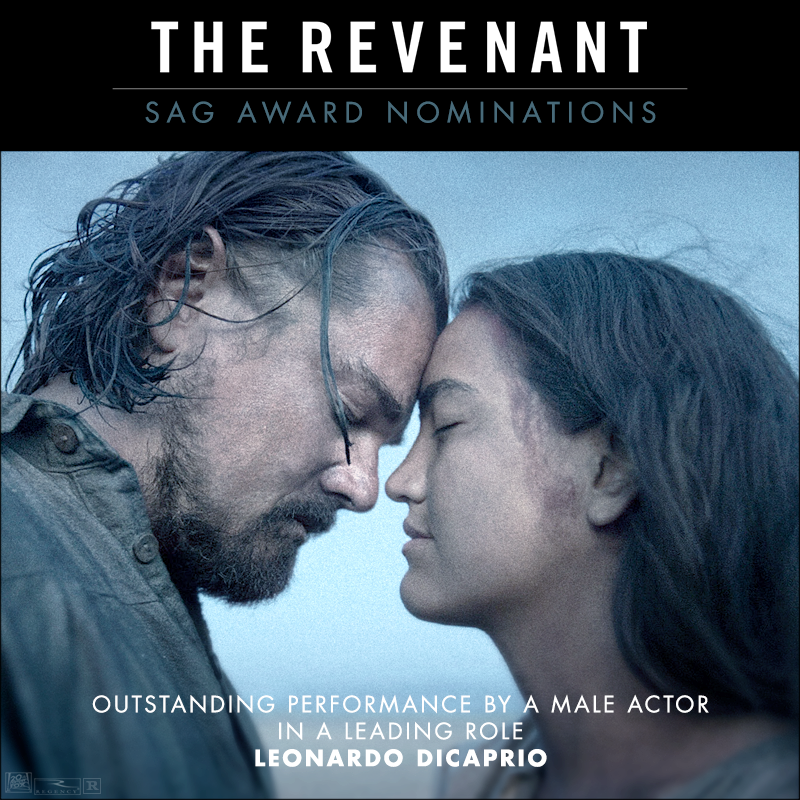 Selama ini, DiCaprio memang hampir selalu tampil di film-film yang mendapat sambutan positif, mulai dari Titanic, The Beach, Catch Me If You Can, Gangs of New York, The Aviator, The Departed, Blood Diamond, Inception, The Great Gatsby, hingga The Wolf of Wallstreet. Aktingnya juga hampir selalu memukau dan sudah lima kali masuk nominasi Oscars. Hanya saja, dia tidak pernah menang. Bisa jadi, The Revenant inilah yang akhirnya menjadi jawaban atas penantian panjang aktor yang semasa abege pernah tampil di opera sabun Santa Barbara dan sitcom Growing Pains ini.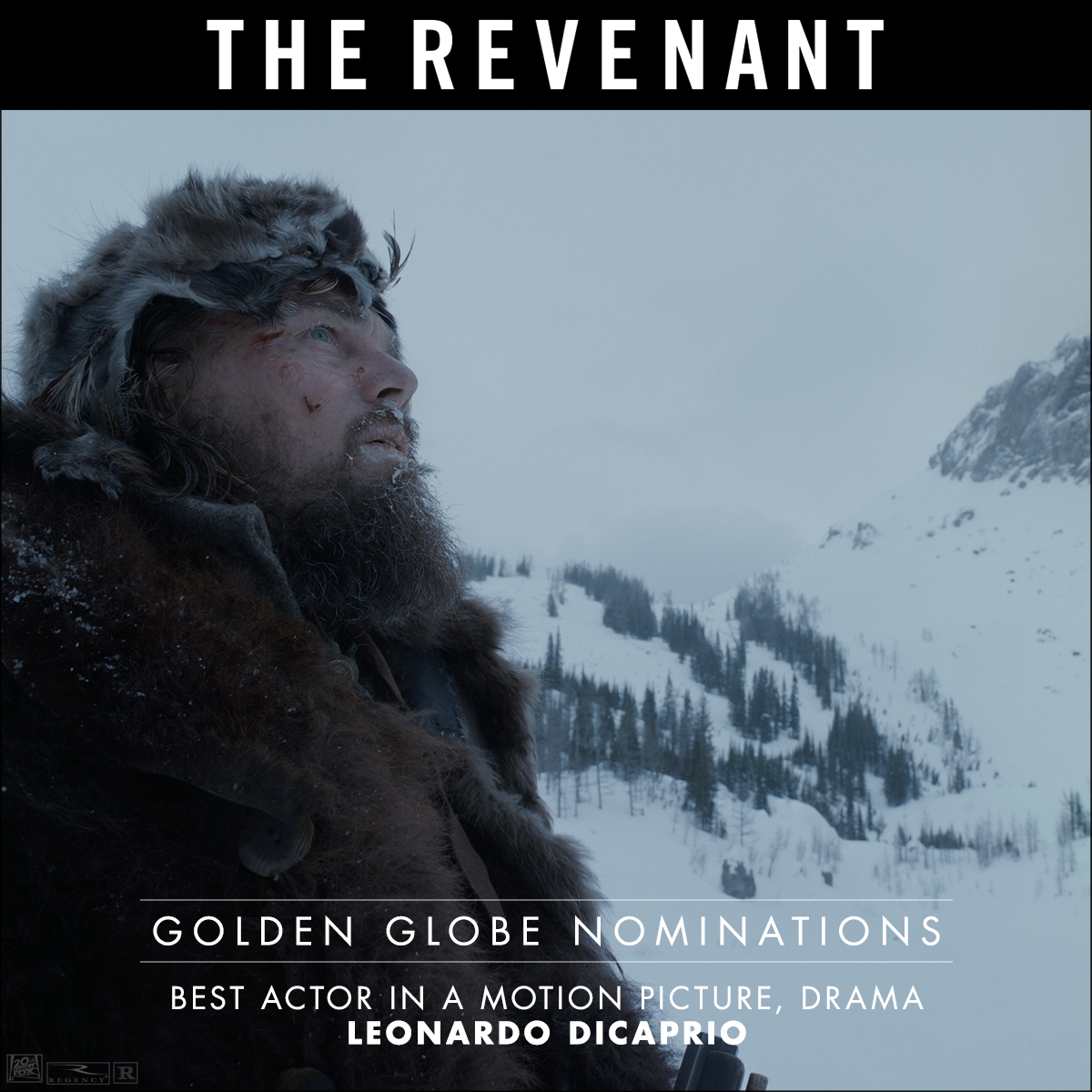 Sementara itu, The Revenant dalam ajang Golden Globes tahun ini mendapatkan empat nominasi dan menjadi salah satu unggulan untuk menjadi film terbaik. Alejandro Inarritu yang kembali masuk nominasi sebagai sutradara terbaik memang menggarapnya dengan sangat maksimal. Bahkan, dia mengaku kapok dan tidak akan membuat film seperti The Revenant lagi. Dia juga mengaku kaget akhirnya mampu menyelesaikan syuting film yang butuh usaha ekstrakeras ini.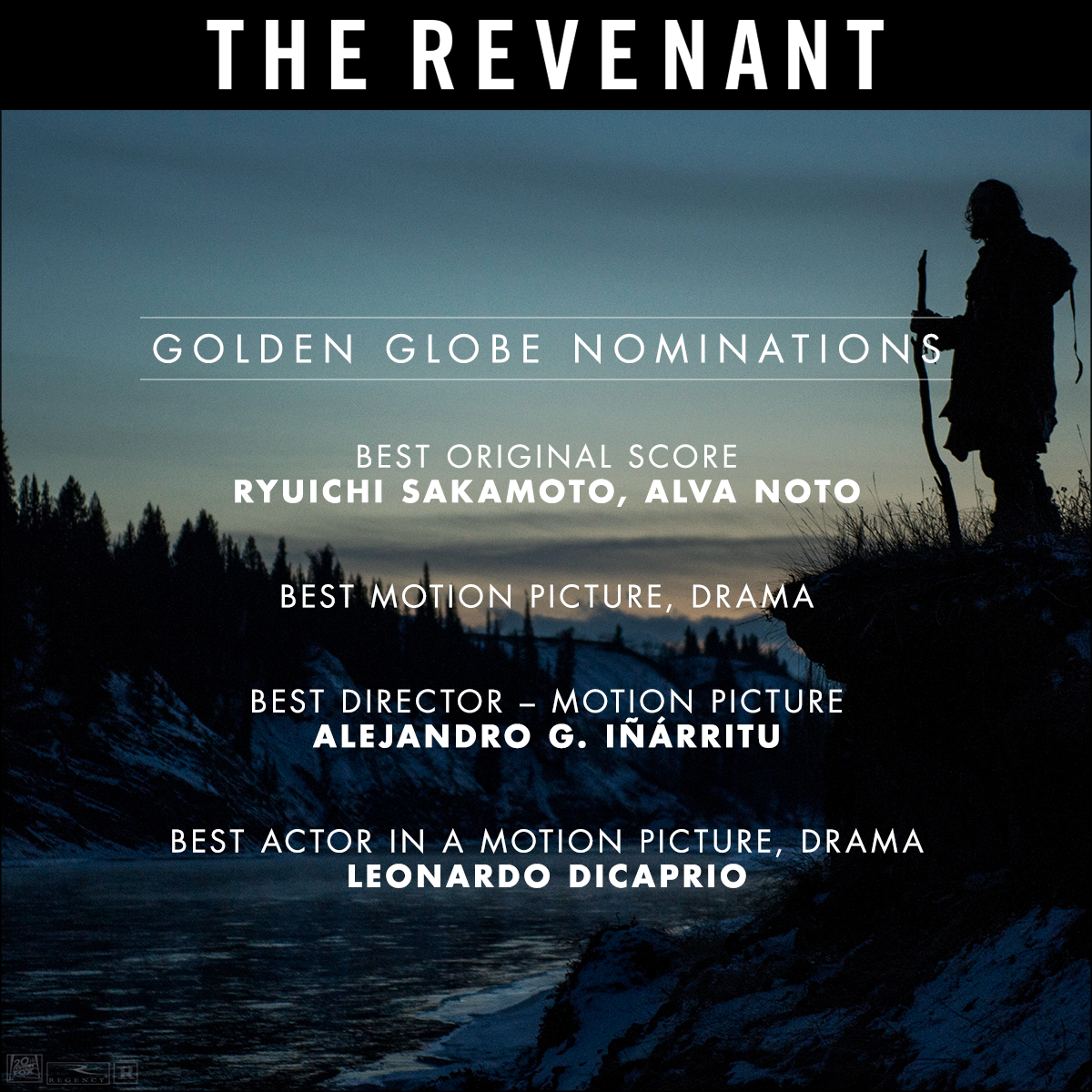 Perjuangan para aktor dan kru film The Revenant memang sangat berat. Selama sembilan bulan mereka harus menjalani syuting dalam cuaca ekstrem bersalju dengan suhu di bawah nol derajat Celcius. Lokasinya pun berpindah-pindah, mulai dari belahan bumi utara di Alaska, Kanada, dan Norwegia, hingga ke belahan bumi selatan di Selandia Baru. Beberapa peralatan film bahkan sampai mengalami kerusakan karena cuaca yang terlampau dingin.

Akan tetapi, usaha mati-matian mereka tampaknya bakal mendapatkan hasil yang setimpal. IMDB, Rotten Tomatoes, Metacritic, dan sejumlah kritikus memberikan review yang sangat positif untuk film dengan durasi selama 156 menit ini. The Revenant sudah dirilis secara terbatas pada tanggal 25 Desember 2015 kemarin dan bakal dirilis secara luas pada tanggal 8 Januari 2016 di Amerika Serikat. Selamat menonton!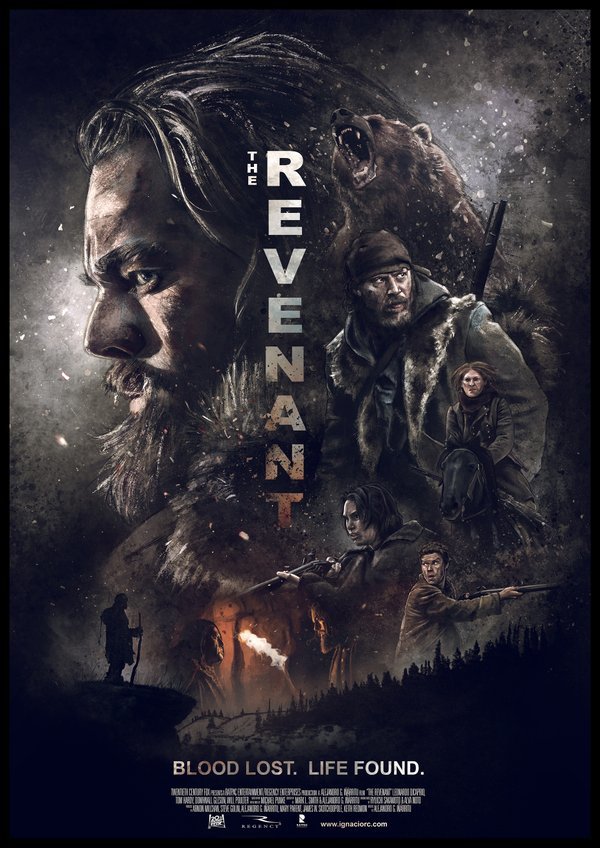 ***
The Revenant
Sutradara: Alejandro Gonzalez Inarritu
Produser: Arnon Milchan, Steve Golin, David Kanter, Mary Parent, James Skotchdopole, Keith Redmon, Alejandro Gonzalez Inarritu
Screenplay: Mark L. Smith, Alejandro Gonzalez Inarritu
Adaptasi: The Revenant: A Novel of Revenge – Michael Punke
Pemain: Leonardo DiCaprio, Tom Hardy, Domhnall Gleeson, Will Poulter, Forest Goodluck, Paul Anderson, Brendan Fletcher, Kristoffer Joner, Brad Carter, Lukas Haas
Musik: Ryuichi Sakamoto, Alva Noto, Bryce Dessner
Sinematografi: Emmanuel Lubezki
Editor: Stephen Mirrione
Produksi: New Regency Pictures, Regency Enterprises, Anonymous Content, Appian Way, RatPac-Dune Entertainment, M Productions
Distributor: 20th Century FOX
Budget: USD 135 juta
Durasi: 156 menit
Rilis: 8 Januari 2016 (Amerika Serikat)
Rating
IMDB: 8,3
Rotten Tomatoes: 8,0
Metacritic: 7,5