Apa jadinya jika tiga aktor pujaan para wanita, Christian Bale, Ryan Gosling dan Brad Pitt, dipersatukan dalam satu film? The Big Short, jawabannya. Film yang diadaptasi dari novel berjudul sama karya Michael Lewis ini mengangkat kisah nyata krisis ekonomi yang menghantam Amerika Serikat pada tahun 2007-2008 yang lalu. Selain tiga bintang papan atas tadi, The Big Short juga menampilkan Steve Carrel sebagai salah satu pemeran utamanya.
Meski membahas tema perekonimian dan finansial di seputar Wall Street yang cukup serius, The Big Short tidak bakal membuat para penonton awam pusing. Sutradara Adam McKay berhasil mengemas film ini menjadi tontonan yang menarik dan mudah dipahami, seperti halnya The Wolf of Wall Street yang sukses diperankan oleh Leonardo DiCaprio beberapa waktu yang lalu.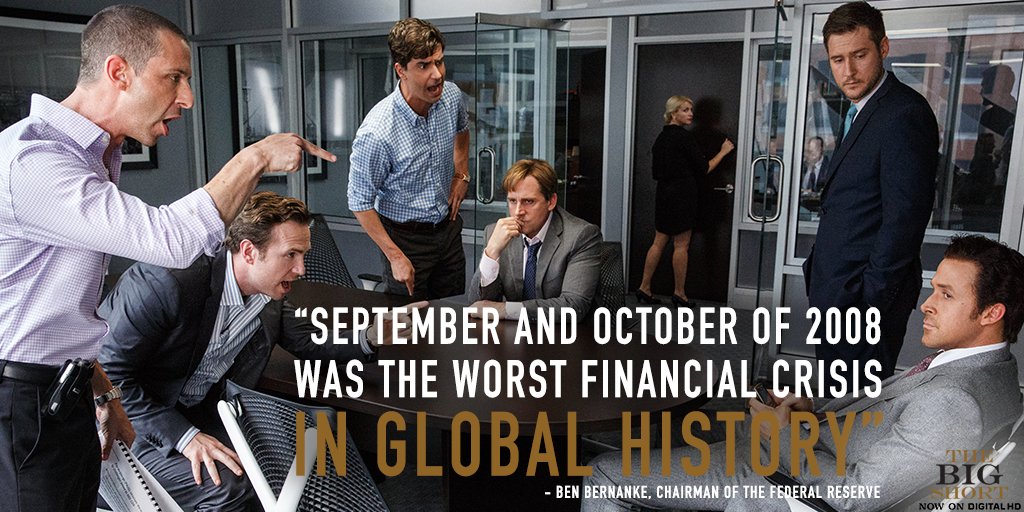 Ajang Golden Globes yang baru dihelat kemarin pun menempatkan The Big Short sebagai salah satu nominasi Best Motion Picture – Musical or Comedy. Meski dikategorikan komedi, film ini sebenarnya tidak sepenuhnya "lucu". Sutradara Adam McKay sendiri menyebutnya sebagai "docu-tramady"alias dokumenter, tragedi, drama, dan komedi. Hal-hal serius semacam hukum-hukum ekonomi di film ini memang harus diramu dengan hal-hal "lucu" agar mudah dicerna oleh para penonton.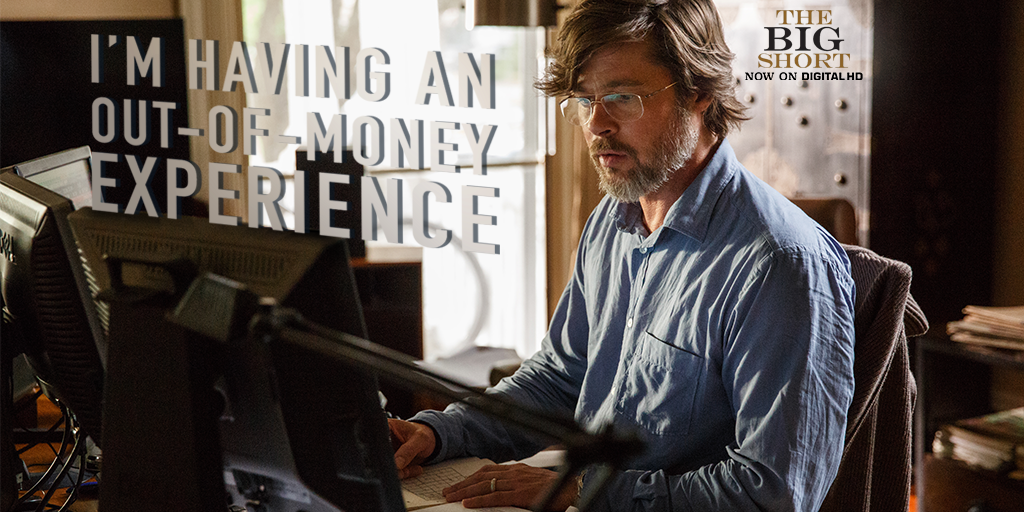 Seperti dalam novelnya, kisah film ini bermula pada tahun 2005 ketika terjadi penggelembungan penjualan properti di Amerika Serikat karena kebijakan hipotek berbunga rendah (subprime mortgage). Orang-orang pun pada ramai-ramai membeli rumah dengan cara mencicil karena bunganya rendah. Hampir semua bank dan lembaga keuangan kala itu berinvestasi besar-besaran di bidang properti.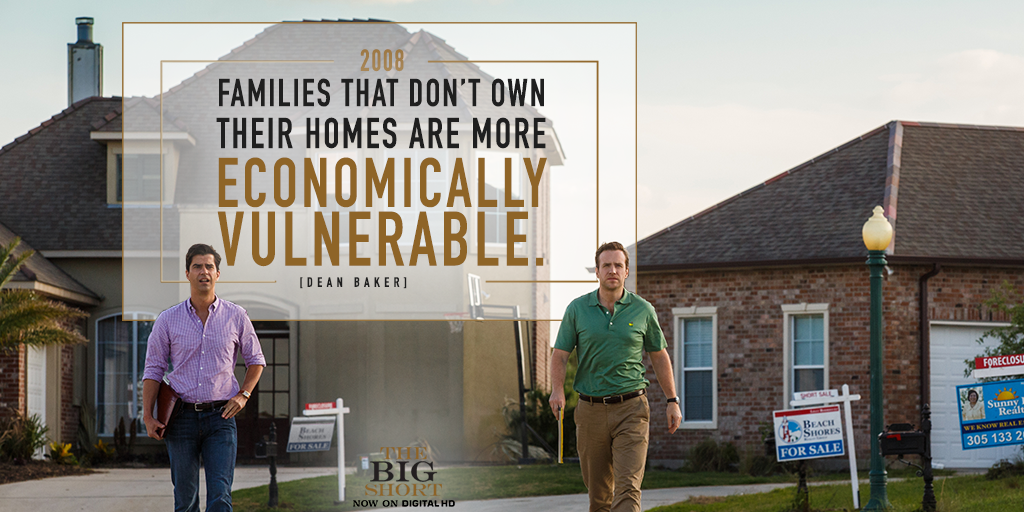 Namun, Michael Burry, seorang ahli bedah syaraf yang beralih menjadi manager keuangan (diperankan oleh Christian Bale), memperkirakan hal tersebut bakal menimbulkan krisis beberapa tahun lagi. Selain Burry, Mark Baum, seorang pemimpin perusahaan (diperankan oleh Steve Carrel) juga memikirkan hal serupa. Begitu pun dengan Jared Vennet, seorang mantan trader di Deutsche Bank (diperankan oleh Ryan Gosling), dia membeberkan keganjilan dari pasar properti di Amerika Serikat kala itu.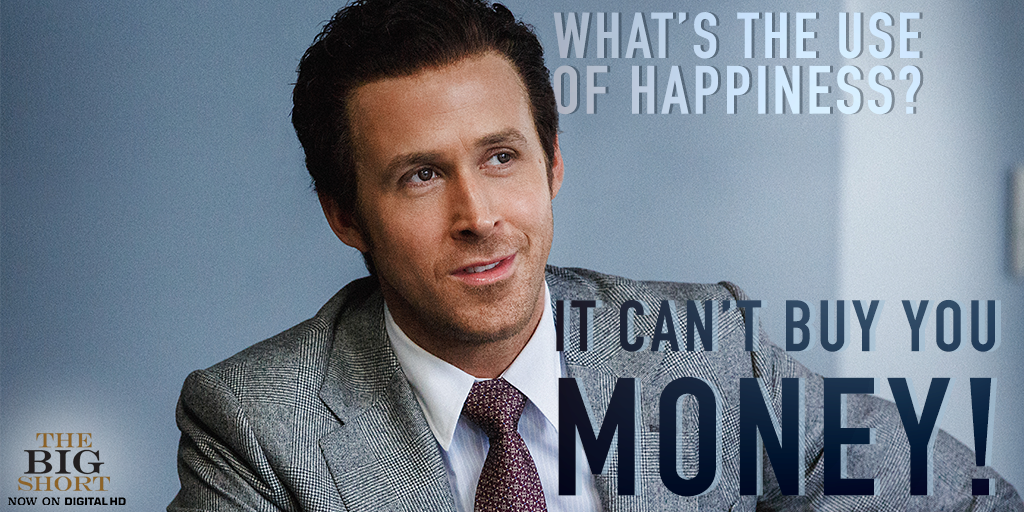 Apa yang dikhawatirkan oleh ketiga orang tersebut akhirnya menjadi kenyataan. Pada tahun 2007-2008 krisis ekonomi menerpa karena banyak orang yang tak bisa membayar kredit kepemilikan rumah mereka. Lembaga keuangan dan bank pun banyak yang bangkrut. Para banker, termasuk Ben Hockett, seorang senior trader (diperankan oleh Brad Pitt), akhirnya harus berpikir keras untuk mencari jalan menyelamatkan perusahaan masing-masing dari kehancuran.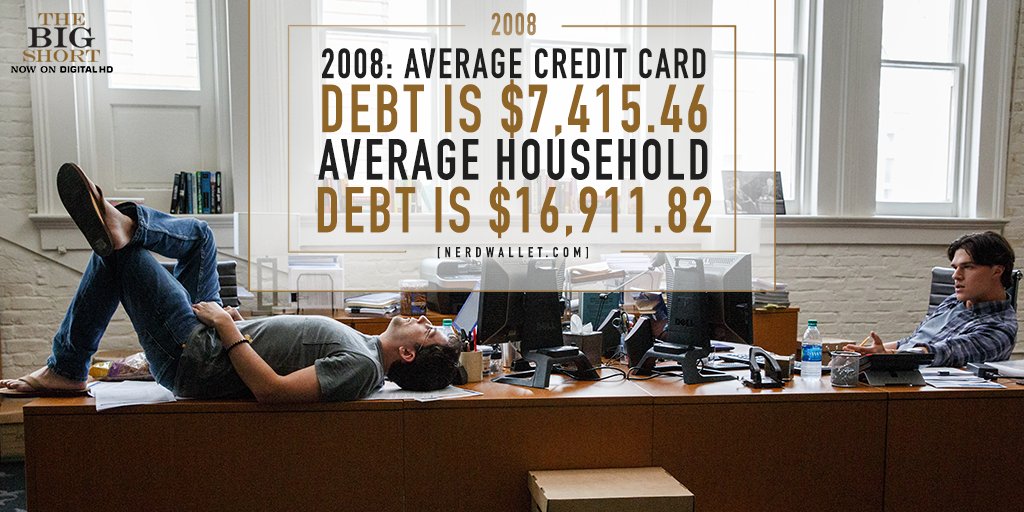 Untuk membantu para penonton dalam memahami istilah-istilah finansial yang masih asing, sutradara Adam McKay pun menggunakan bantuan teks yang dimunculkan secara sekilas. Selain itu, tokoh Jared Vennett yang bertindak sebagai seminarator juga memberikan penjelasan dengan analagi-analogi sederhana yang ditampilkan dalam scene terpisah.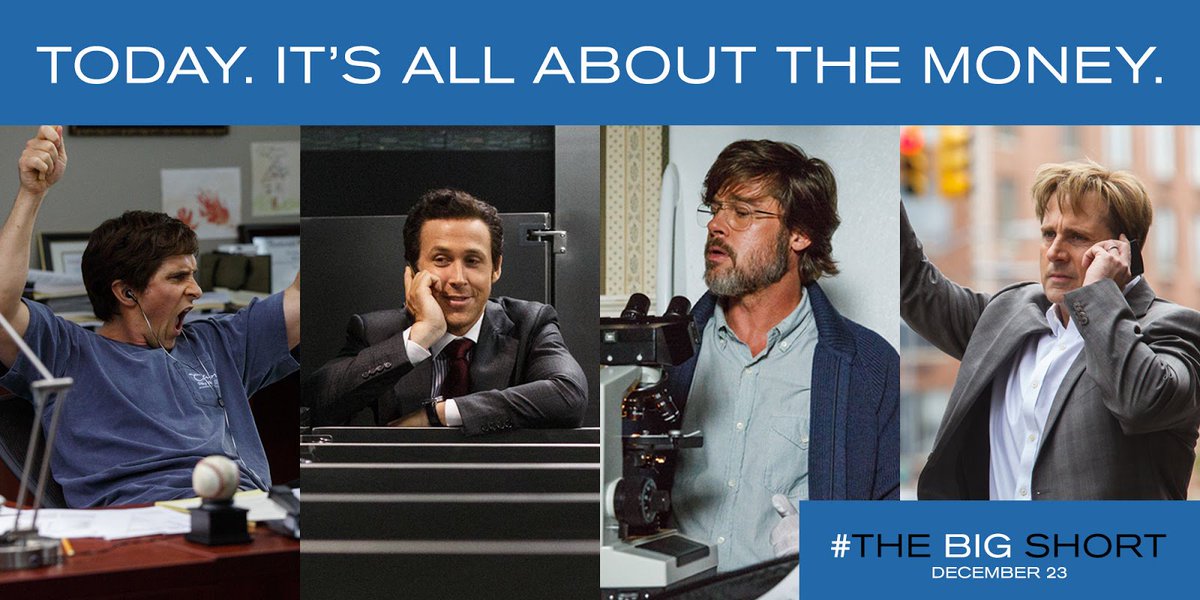 Maka dari itu, selain menghibur dengan komedi satirenya, The Big Short juga memberikan pengetahuan tambahan pada para penonton tentang masalah finansial dan krisis ekonomi. Bonus lainnya, dua artis seksi, Selena Gomez dan Margot Robbie, juga tampil sebagai cameo, yang tentu saja membuat film ini semakin panas dan menarik untuk ditonton.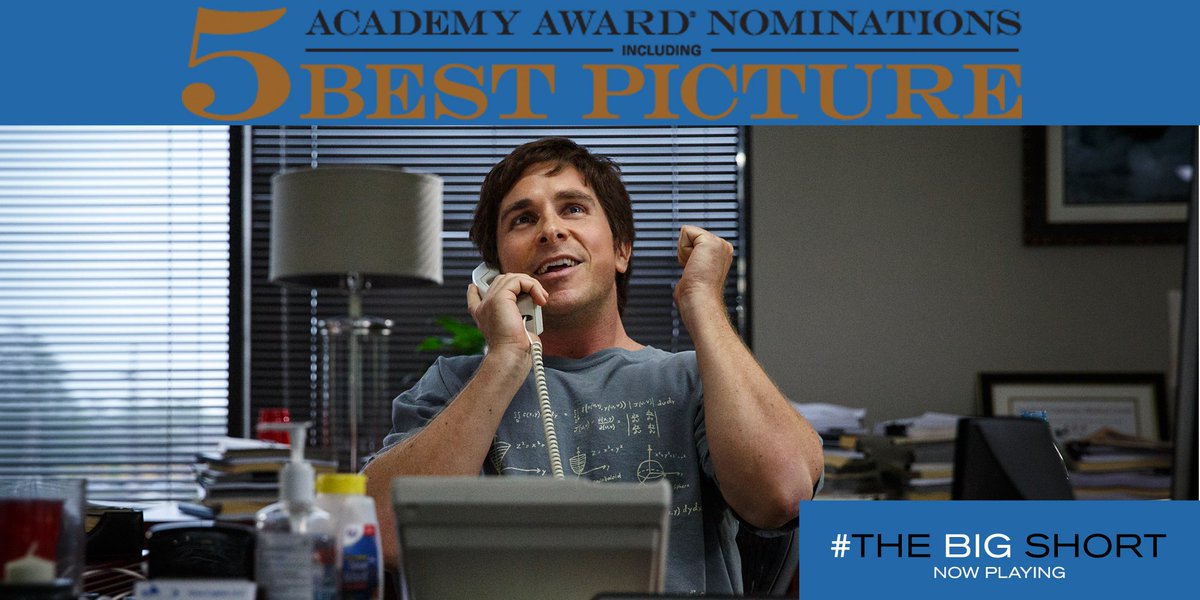 Sejumlah situs review pun memberikan rating yang positif untuk The Big Short. Sayangnya, pada ajang Golden Globes kemarin, meski masuk dalam empat nominasi, Brad Pitt dkk tidak mampu membawa pulang satu piala pun. Dalam kategori film komedi/musikal terbaik, film berdurasi 130 menit ini keok dari The Martian. Begitu juga dalam kategori aktor komedi/musikal terbaik, Christian Bale dan Steve Carrel harus mengakui keunggulan Matt Damon.
***
The Big Short
Sutradara: Adam McKay
Produser: Dede Gardner, Jeremy Kleiner, Arnon Milchan, Brad Pitt
Penulis Skenario: Adam McKay, Charles Randolph
Diadaptasi dari: The Big Short – Michael Lewis
Pemain: Christian Bale, Steve Carrel, Ryan Gosling, Brad Pitt
Musik: Nicholas Britell
Sinematografi: Barry Ackroyd
Editor: Hank Corwin
Produksi: Plan B Entertainment, Regency Enterprises
Distributor: Paramount Pictures
Budget: USD 28 juta
Durasi: 130 menit
Rilis: 23 Desember 2015 (Amerika Serikat), 13 Januari 2016 (Indonesia)
Ratings
IMDb: 8,2
Rotten Tomatoes: 7,8
Metacritic: 8,1