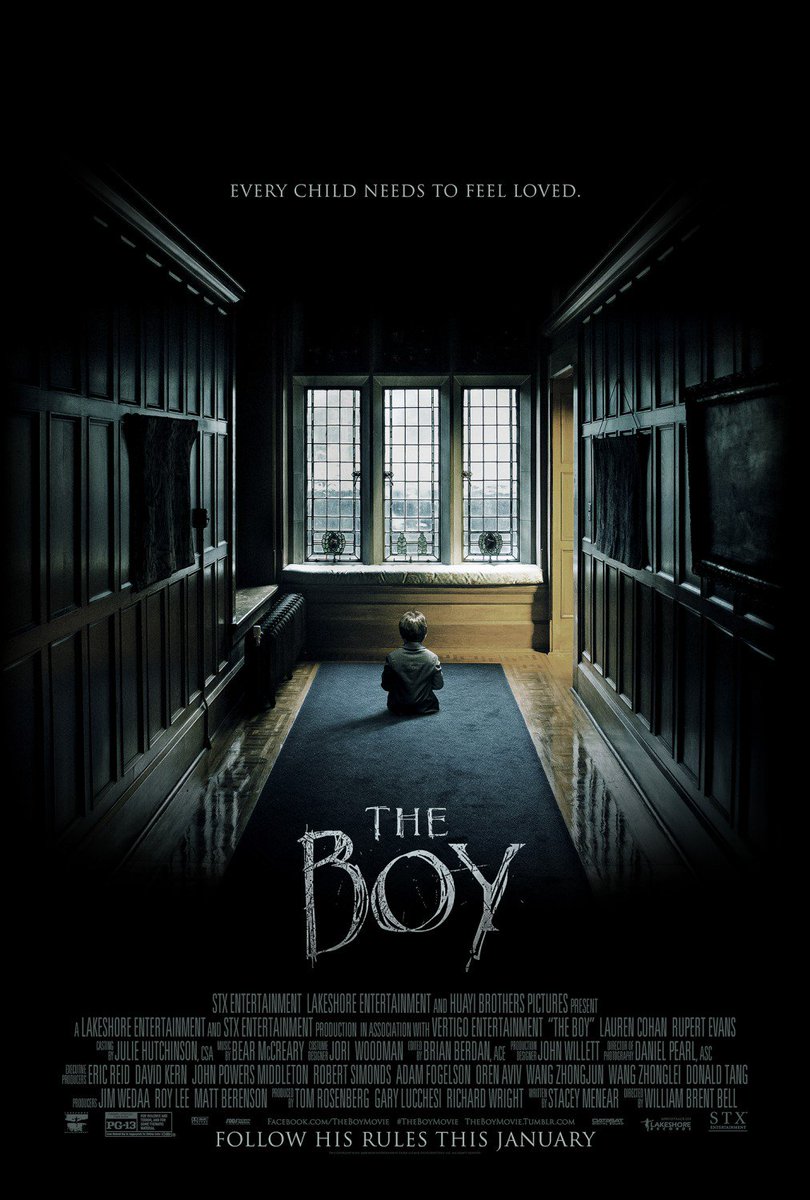 Setelah The Forest, para moviemania kembali disuguhi film horror akhir bulan ini, yaitu: The Boy. Berbeda dengan The Forest yang menceritakan hutan angker di Jepang, The Boy mengambil tema tentang boneka. Ya, semacam Annabelle yang tahun lalu sempat menguji jantung para penonton. Hanya saja, kali ini bonekanya bukan cewek, melainkan cowok, sesuai dengan judulnya.
Dibintangi oleh Lauren Cohan yang menjadi tokoh utama bernama Greta, The Boy bakal menarik perhatian para penggemar The Walking Dead. Pemeran Maggie dalam serial tv zombie tersebut akan beradu akting dengan Rupert Evans yang memerankan karakter Malcolm dalam film yang semula berjudul The Inhabitant ini.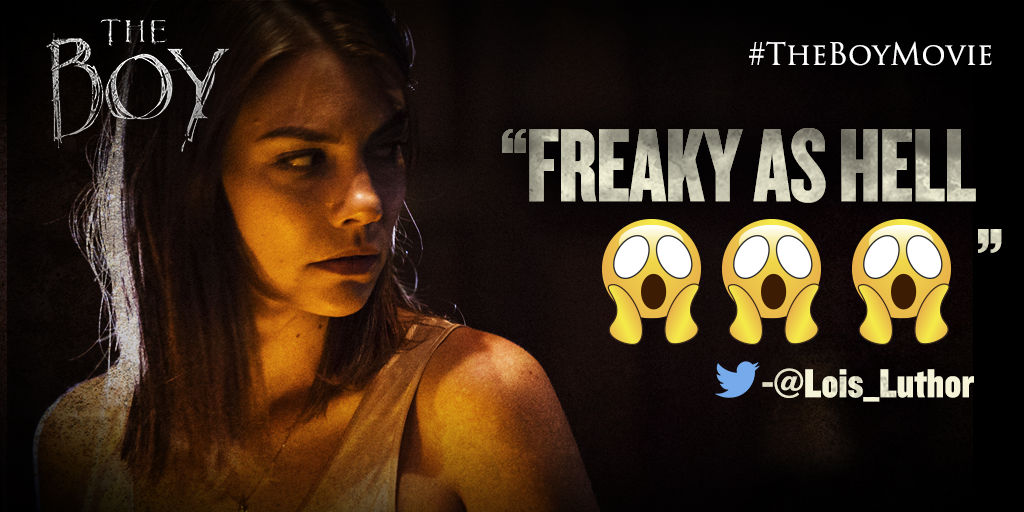 Kisahnya, Greta adalah seorang gadis asal Montana, Amerika yang sedang melarikan diri dari mantan pacarnya, Cole, yang suka melakukan kekerasan. Greta kemudian merantau ke Inggris dan mendapat pekerjaan menjadi pengasuh anak di keluarga Heelshire yang memiliki rumah besar di pelosok desa, jauh dari pusat keramaian, khas film-film horror.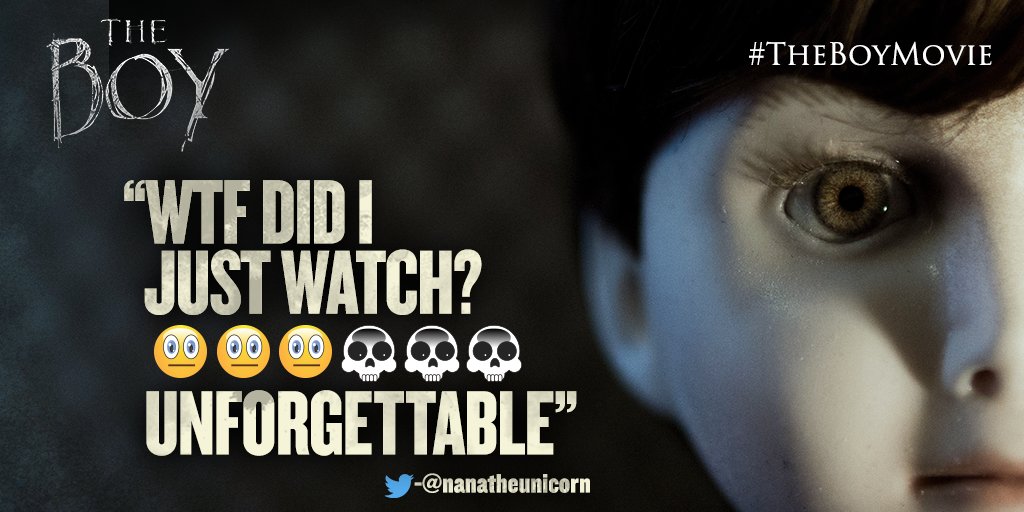 Saat Greta bertemu dengan keluarga Heelshire untuk memulai pekerjaan, dia terkejut karena yang harus dia asuh ternyata bukan anak kecil, tapi sesosok boneka porselen bernama Brahms. Sementara itu, anak Tuan dan Nyonya Heelshire sendiri, yang juga bernama Brahms, sudah meninggal dua puluh tahun yang lalu karena kebakaran. Tampaknya, mereka berdua juga belum bisa move on atas kematian sang putra kesayangan sehingga harus menggantikannya dengan seonggok boneka.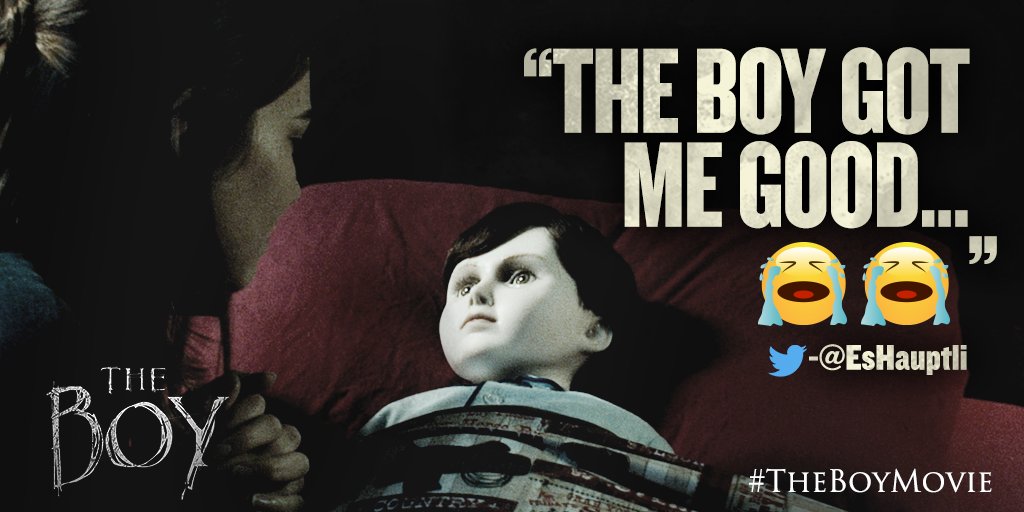 Karena sudah terlanjur dikontrak, Greta pun mau tak mau harus merawat boneka Brahms itu layaknya merawat seorang anak manusia. Memberi makan, mengganti pakaian, dan membacakan cerita pada si Brahms ini menjadi tugas sehari-sehari Greta. Awalnya, dia merasa aneh dan canggung harus mengasuh sebuah boneka keramik. Namun, lama-kelamaan Greta pun menjadi terbiasa.
Sampai pada suatu ketika, Tuan dan Nyonya Heelshire pergi berlibur dan meninggalkan Greta berdua dengan Brahms. Hal-hal yang menyeramkan pun mulai terjadi. Dengan dibantu oleh Malcolm, cowok cakep yang setiap hari mengantar bahan-bahan kebutuhan keluarga Heelshire, Greta mulai menyelidiki Brahms dan segala keganjilannya.
Secara alur cerita, The Boy ini cukup menarik dan sulit ditebak. Meski tidak banyak menggunakan efek visual dan back-sound yang mengagetkan khas film-film horror, The Boy mampu menghadirkan thriller yang cukup mencekam lewat kekuatan ceritanya. Ditambah lagi, setting rumah keluarga Heelshire yang klasik, besar, dan remang-remang semakin membuat suasana semakin horror.
Salah satu kekurangan The Boy adalah durasinya yang cukup pendek, yaitu 97 menit. Latar belakang keluarga Heelshire dan Brahms yang misterius pun kurang bisa diceritakan secara detail. Tak heran, sejumlah situs review seperti IMDb, Rotten Tomatoes, dan Metacritic memberi rating yang kurang positif untuk film ini. Meski demikian, The Boy tetap layak untuk ditonton, terutama bagi para penggemar horror.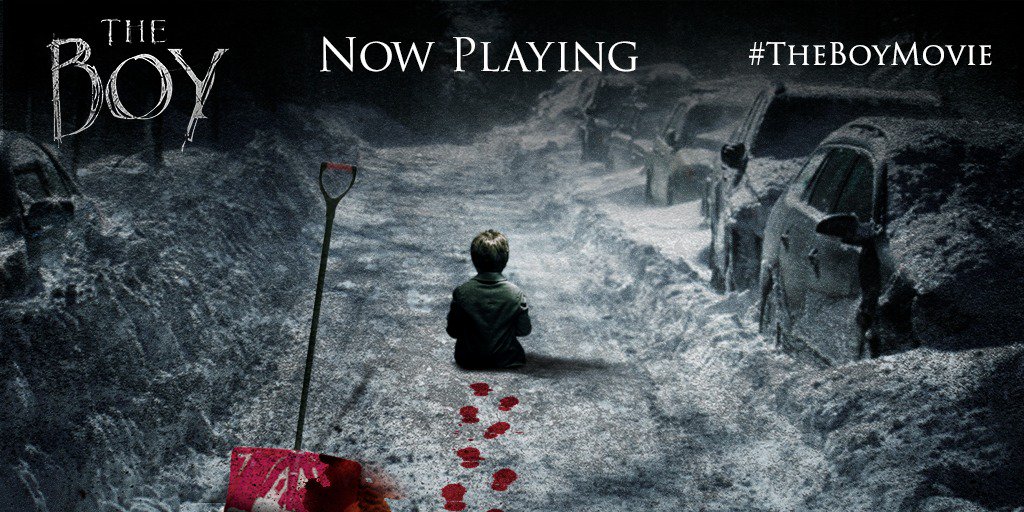 ***
The Boy
Sutradara: William Brent Bell
Produser: Matt Berenson, Roy Lee, Gary Lucchesi, Tom Rosenberg, Jim Wedaa
Penulis Skenario: Stacey Menear
Pemain: Lauren Cohan, Rupert Evans
Musik: Bear McCreary
Sinematografi: Daniel Pearl
Editor: Brian Berdan
Produksi: Lakeshore Entertainment, Vertigo Entertainment
Distributor: STX Entertainment
Budget: USD 10 juta
Durasi: 97 menit
Rilis: 22 Januari 2016
Ratings
IMDb: 6,7
Rotten Tomatoes: 4,0
Metacritic: 4,2