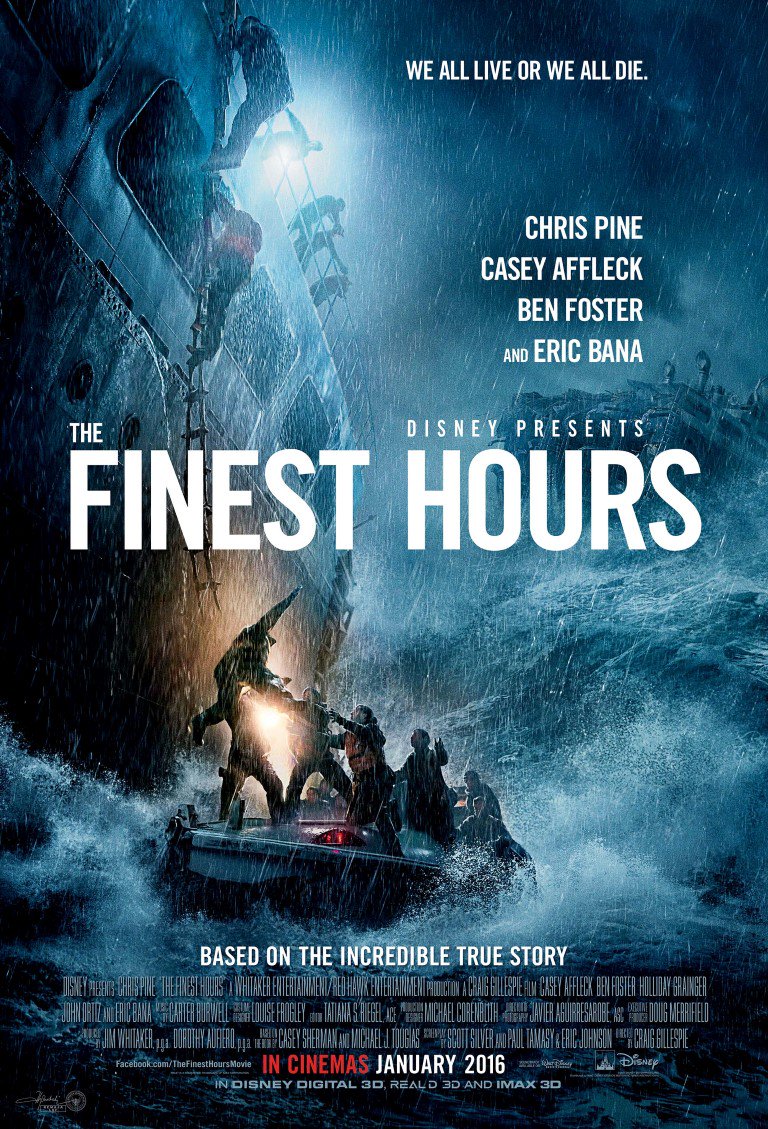 Satu lagi film yang diangkat dari kisah nyata menghiasi layar lebar di awal tahun 2016 ini. Terilhami dari upaya penyelamatan dua kapal tanker minyak, SS Pendleton dan SS Fort Mercer, yang nyaris tenggelam di lepas pantai Cape Cod pada 18 Februari 1952, The Finest Hours mengangkat aksi kepahlawanan paling berani yang dilakukan oleh para anggota US Coast Guard yang di antaranya diperankan oleh Eric Bana dan Chris Pine.
Dalam perjalanannya mengangkut minyak menuju Boston, kapal tanker SS Pendleton sampai terbelah dua akibat diterjang badai salju nor'easter, suatu badai musim dingin berkekuatan raksasa. Sebanyak 30 orang terjebak di buritan kapal. Sebagai anggota kru paling senior, Kepala Teknisi Raymond Sybert (diperankan oleh Cassey Affleck) berusaha mati-matian menjaga kapal agar tidak tenggelam. Selain itu, dia harus mampu bekerja sama dan memimpin rekan-rekannya yang mulai dilanda perpecahan karena panik.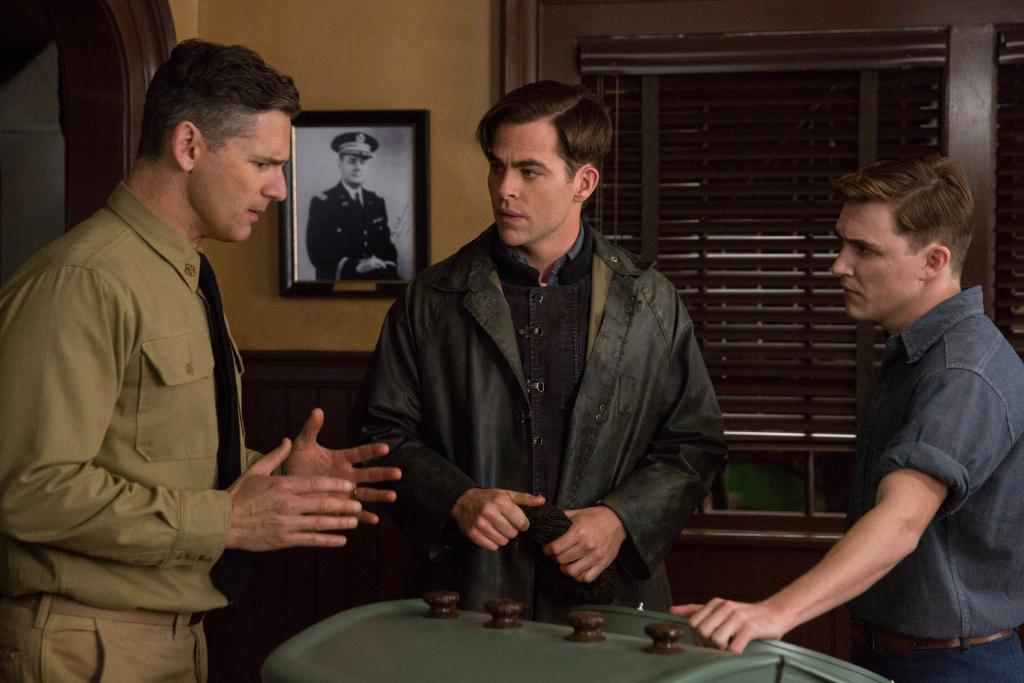 Di lain pihak, Sersan Mayor Daniel Cluff (Eric Bana) di stasiun Penjaga Pantai Amerika Serikat di Catham, Massachusetts, segera memerintahkan Kapten Bernard Webber (Chris Pine) untuk melakukan operasi penyelamatan. Dengan hanya menumpangi sekoci kecil, Bernie beserta krunya harus melawan suhu dingin ekstrem, gelombang setinggi 20 meter, dan badai besar untuk mengevakuasi para awak kapal SS Pendleton. Mampukah mereka?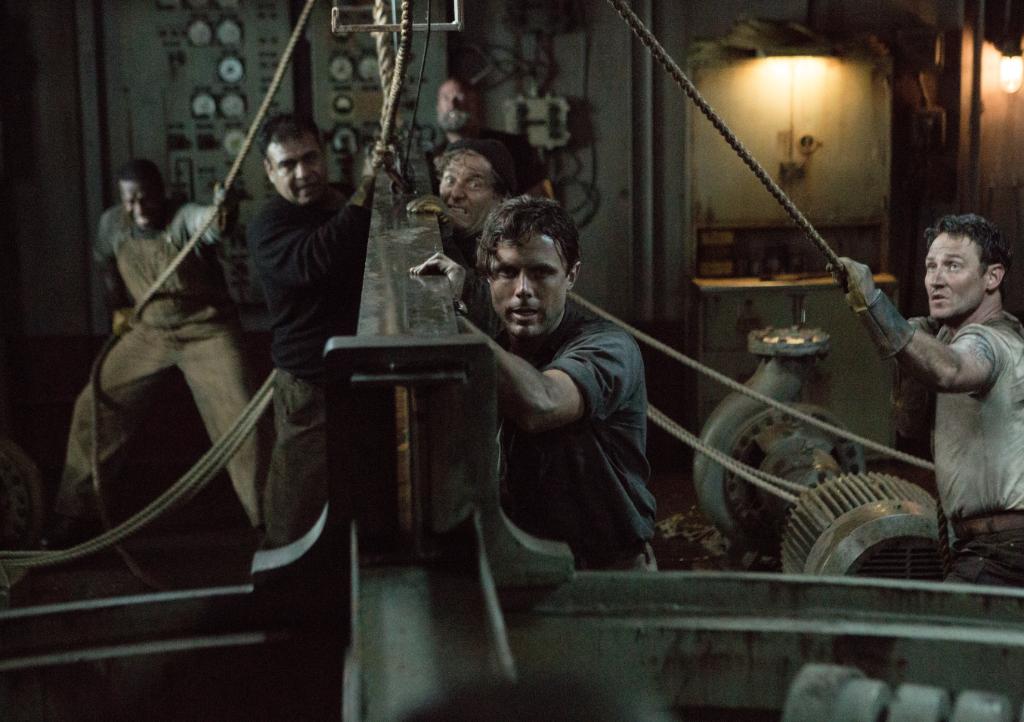 Film garapan Walt Disney Pictures ini digarap dengan sangat detail. Plot cerita, karakter para tokoh, hingga replika kapal tanker SS Pendleton dan SS Fort Mercer dibuat semirip mungkin dengan aslinya. Proses syuting juga mereka lakukan di atas kapal sungguhan, yaitu USS Salem yang berasal dari Boston. Meski mengalami kesulitan karena kapal tersebut terbuat dari baja dan tidak bisa stabil, syuting di atas USS Salem menghasilkan film yang lebih nyata.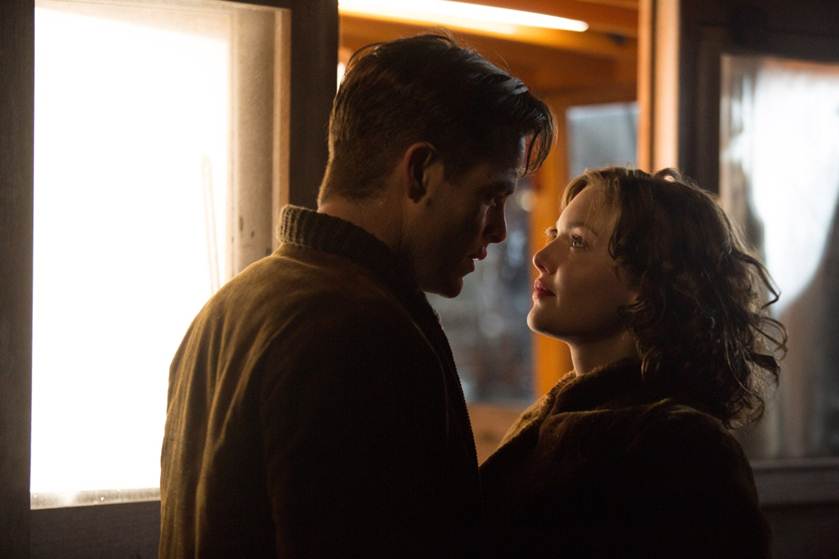 Sementara itu, Chris Pine, yang sebelumnya dikenal sebagai Kapten Jim Kirk di Star Trek, juga sangat total dalam berakting di The Finest Hours. Di tengah cuaca dingin dan terjangan ombak, Pine sampai tidak mengganti bajunya yang basah selama 12-15 jam setiap hari untuk menghasilkan efek yang nyata. Untuk mendalami karakter Bernie yang sudah wafat pada tahun 2009, aktor yang bakal memerankan pacar Wonder Woman itu membaca berbagai artikel, menonton rekaman video dokumenter, dan menggali cerita-cerita pribadi dari putri Webber.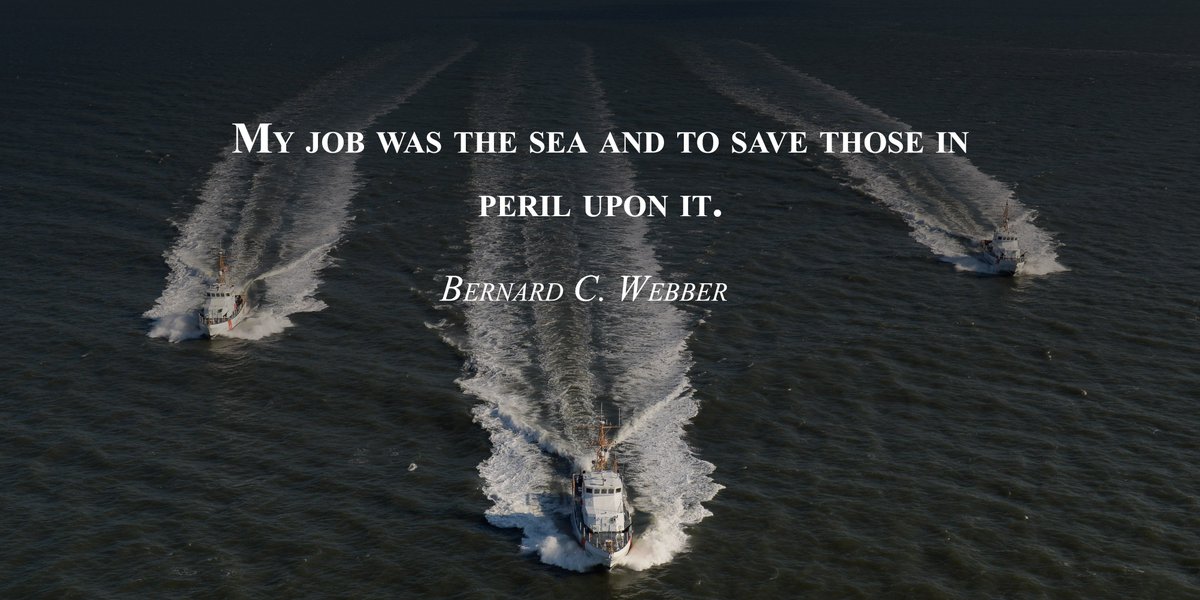 Selain Chris Pine, Eric Bana, dan Cassey Affleck, The Finest Hours juga dibintangi oleh Ben Foster yang dulu sempat berperan sebagai tentara US Navy SEALs yang tewas di pegunungan Afghanistan dalam film kisah nyata Lone Survivor (2013). Menurut Foster, The Finest Hours yang syuting di tengah lautan ini adalah film tersulitnya, jauh lebih berat daripada Lone Survivor yang naik-turun gunung. Agar tidak stress, Foster sampai membawa waterproof speaker untuk mendengarkan lagu-lagu favoritnya di sela-sela proses syuting.

Sejumlah situs review seperti IMDb, Rotten Tomatoes, dan Metacritic pun memberikan rating yang lumayan untuk The Finest Hours. Saat ini, film berbujet USD 80 juta dan berdurasi 117 menit tersebut sedang diputar di bioskop-bioskop Indonesia.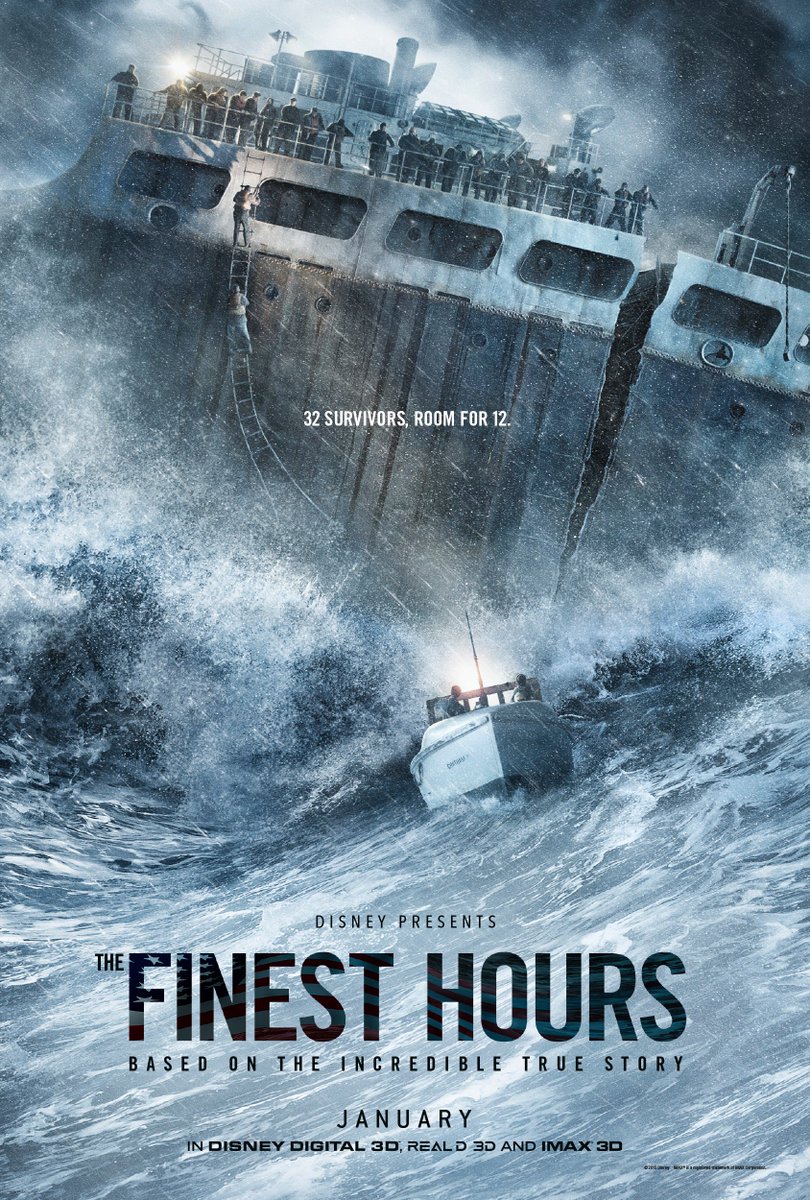 ***
The Finest Hours
Sutradara: Craig Gillespie
Produser: Dorothy Aufiero, James Whitaker
Penulis Skenario: Eric Johnson, Scott Silver, Paul Tamasy
Diadaptasi dari: The Finest Hours: The True Story of the US Coast Guard's Most Daring Sea Rescue – Michael J. Tougias & Casey Sherman
Pemain: Chris Pine, Cassey Affleck, Ben Foster, Holliday Grainger, John Ortiz, Eric Bana
Musik: Carter Burwell
Sinematografi: Javier Aguirresarobe
Editor: Tatiana S. Riegel
Produksi: Walt Disney Pictures, Whitaker Entertainment, Red Hawk Entertainment
Distributor: Walt Disney Studios Motion Pictures
Budget: USD 80 juta
Durasi: 117 menit
Rilis: 29 Januari 2016
Ratings
IMDb: 7,0
Rotten Tomatoes: 6,1
Metacritic: 5,8