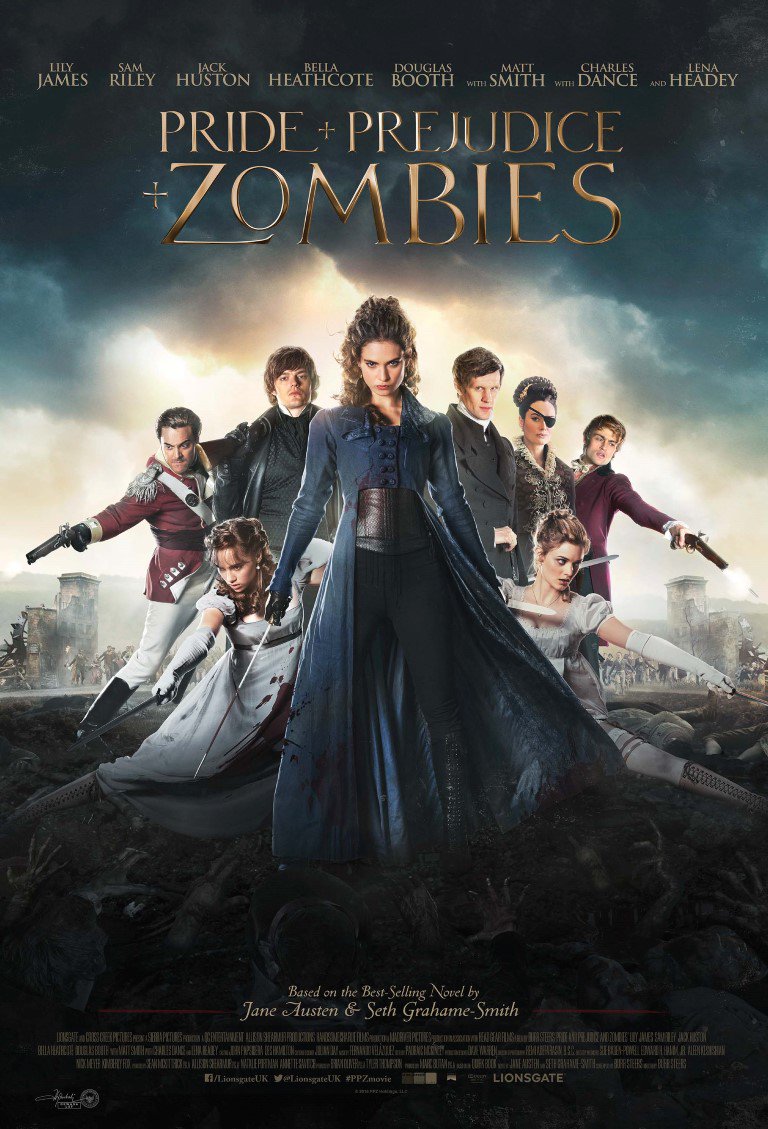 Para moviemania penggemar kisah mayat hidup pemakan otak bakal disuguhi Pride + Prejudice + Zombies pada bulan Februari yang penuh cinta ini. Film horror komedi ini diadaptasi dari novel berjudul sama karya Seth Grahame-Smith yang terbit pada tahun 2009. Novel Pride and Prejudice and Zombies sendiri sebenarnya merupakan parodi dari novel klasik Inggris, Pride and Prejudice, yang ditulis oleh Jane Austen pada tahun 1813.
Dengan mengambil setting di Inggris pada awal abad ke-19, Pride + Prejudice + Zombies masih tetap mengisahkan tentang Colonel Darcy (Sam Riley) dan Elizabeth Bennet (Lily James), serupa dengan plot cerita dalam novel klasik Pride and Prejudice yang ditulis oleh Jane Austen di era tersebut. Hanya saja, di versi parodi ini, kisah asmara antara dua sejoli itu dibumbui oleh wabah zombie yang melanda Inggris.
Karakter Elizabeth Bennet awalnya nyaris diperankan oleh Natalie Portman. Namun, karena jadwal syutingnya bentrok, pemeran pacar Thor tersebut hanya bisa menjadi salah satu produser saja. Sebelum akhirnya jatuh ke tangan Lily "Cinderella" James melalui proses casting, Anne Hathaway, Emma Stone, Mia Wasikowska, Rooney Mara, Mila Kunis, dan Blake Lively sempat dilirik untuk memerankan kekasih Mr. Darcy tersebut.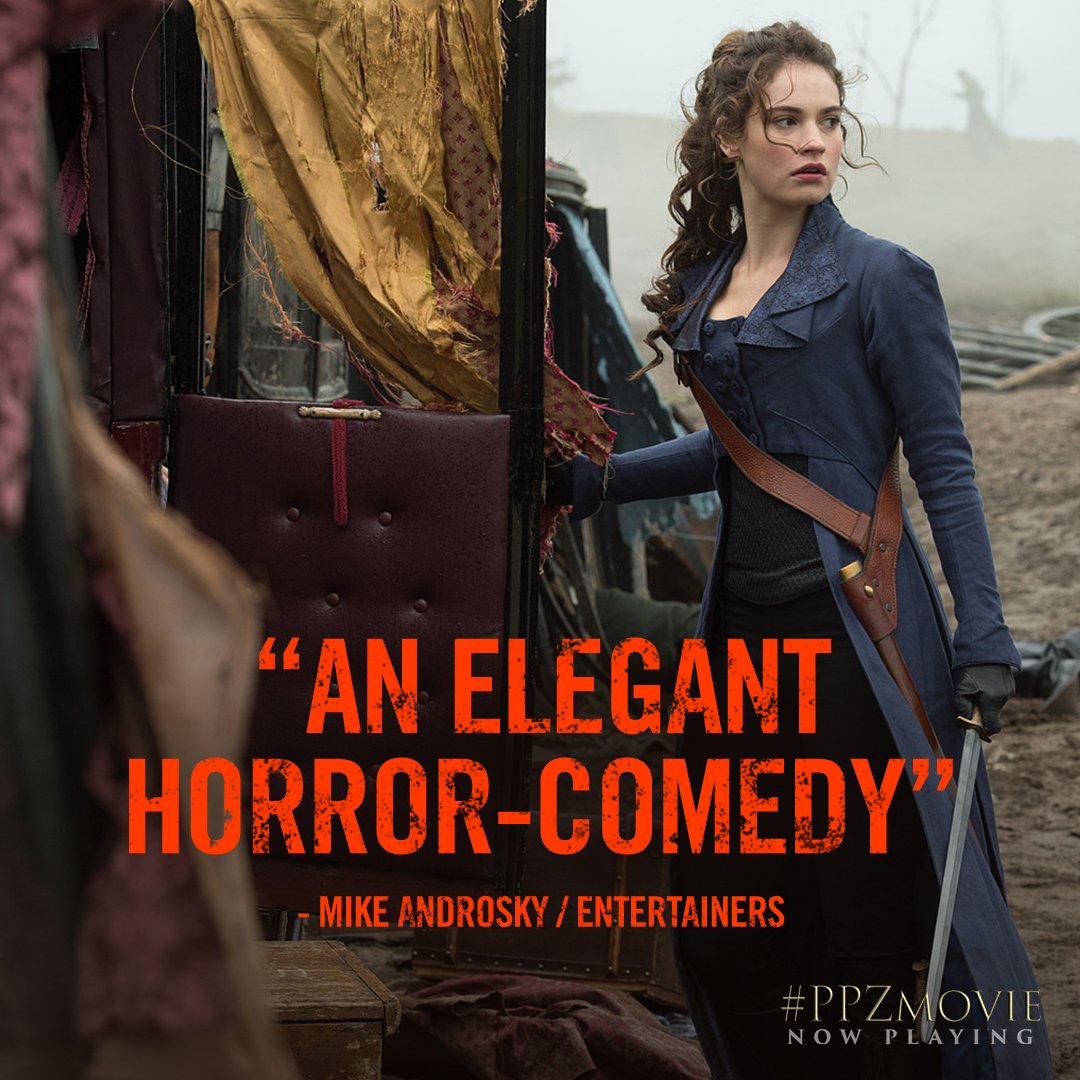 Elizabeth sendiri dikisahkan sebagai salah satu dari lima orang putri keluarga Bennet. Sejak kecil, kelima gadis tersebut sudah dilatih oleh ayah mereka, Mr. Bennet (Charles Dance), dengan ilmu bela diri dan penggunaan berbagai macam senjata untuk menghadapi para zombie. Alhasil, saat beranjak dewasa, Elizabeth dan keempat saudarinya (Jane, Kitty, Lydia, dan Mary) sudah siap membasmi para mayat hidup tersebut.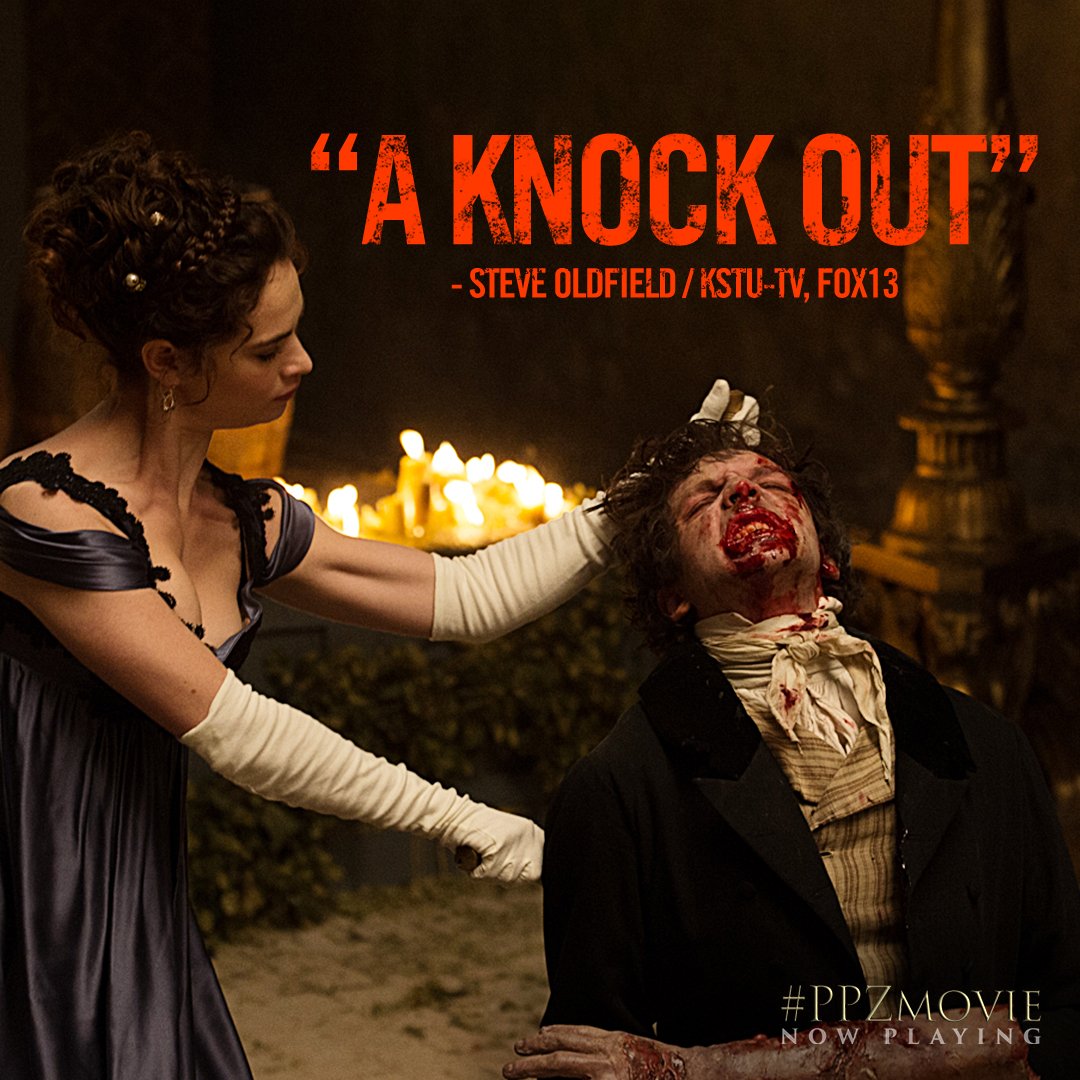 Suatu ketika rumah besar yang dijadikan benteng antizombie oleh keluarga Bennet kedatangan Colonel Darcy, seorang pemburu zombie. Kisah menjadi menarik setelah Mr. Darcy ternyata jatuh cinta pada Elizabeth. Mampukah jalinan asmara di antara keduanya bertahan dan berakhir bahagia di tengah kepungan dan serangan para mayat hidup?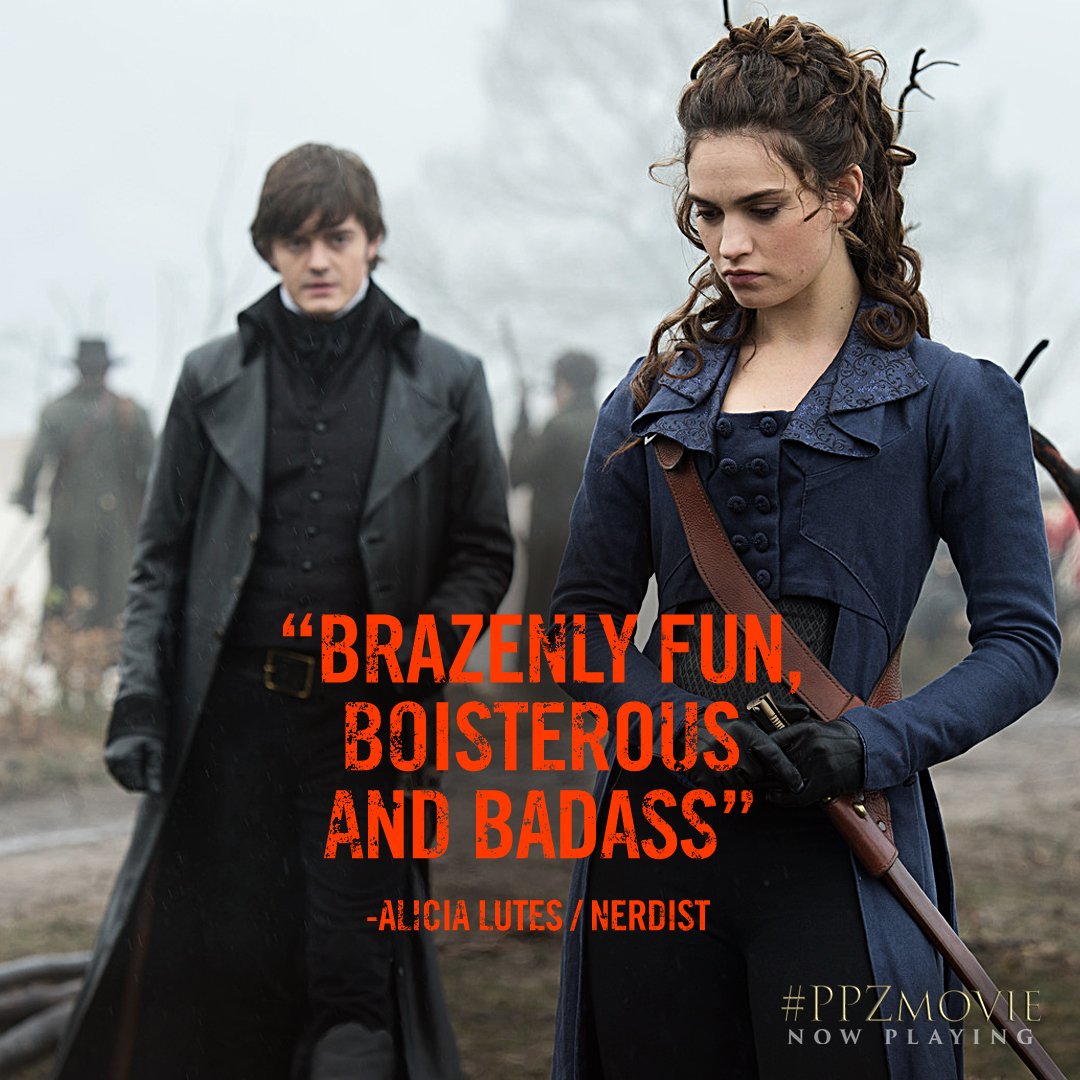 Sutradara Burr Steers, yang juga merangkap sebagai penulis skenario, mengaku sangat serius dalam menggarap Pride + Prejudice + Zombies agar sesuai dengan detail dalam novel karangan Seth Grahame-Smith. Para tokoh utama, yaitu kelima cewek dari keluarga Bennet, memang dikisahkan jago dalam ilmu bela diri. Oleh karena itu, adegan pertarungan dalam film tersebut juga digarap dengan sangat baik seperti layaknya film action.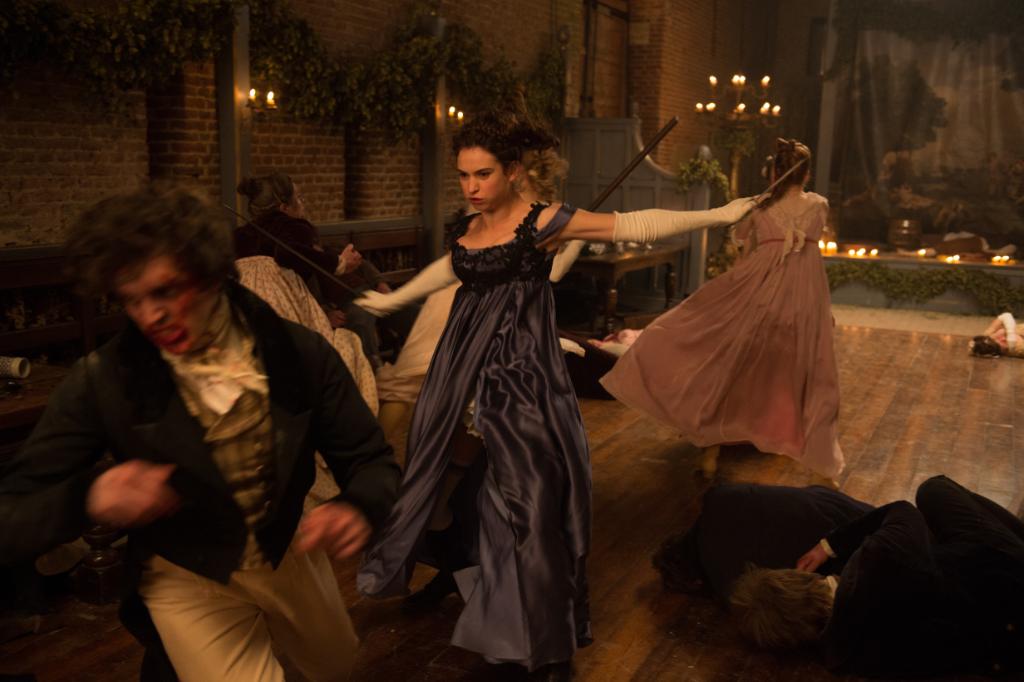 Demi mendapatkan akting yang maksimal, para aktor dan aktris di film keluaran Lionsgate ini sampai harus melakukan persiapan fisik, termasuk di antaranya berlatih ilmu bela diri kungfu dengan menggunakan pedang. Kostum yang mereka kenakan berupa mantel panjang dan stocking juga sangat mendukung dalam melakukan adegan laga. Berkat hal tersebut, Sam Riley mengaku penampilannya sampai membuat orang-orang takut kepadanya.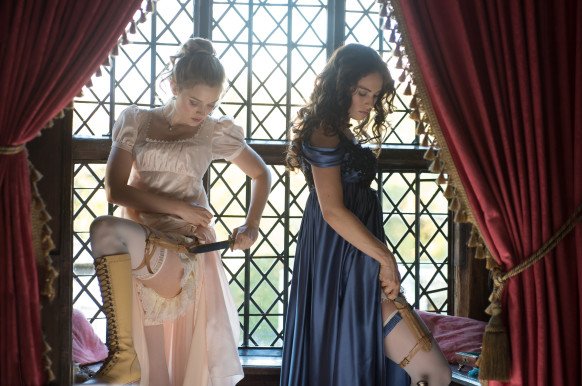 Sementara itu, Lily James yang tahun lalu berperan sebagai gadis lugu dalam Cinderella (2015), kali ini harus memerankan sosok Elizabeth Bennet yang jago berkelahi dan mahir memainkan pedang. Tentu saja, itu adalah sebuah perubahan yang drastis. Namun, dia mengaku tidak menemui kesulitan ataupun mengalami luka selama proses syuting adegan laga. Satu-satunya ketakutannya adalah ketika dia harus melakoni akting menginjak kepala zombie sampai moncrot menyemburkan darah.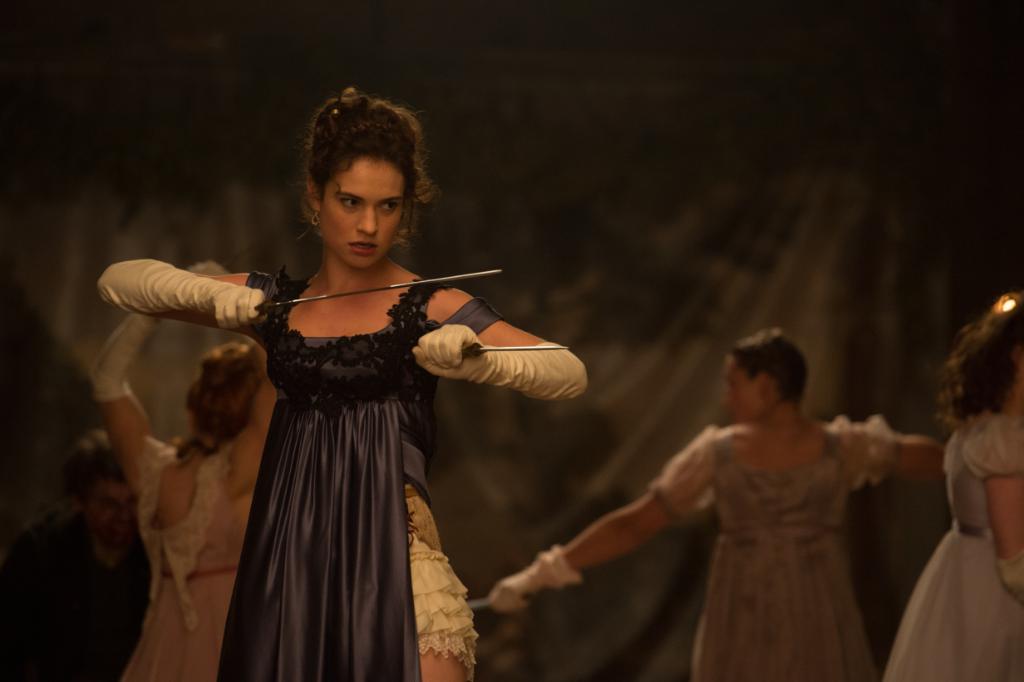 Film yang menghabiskan bujet hingga USD 28 juta ini juga sangat detail dalam menggarap busana, termasuk lingerie alias pakaian dalam, yang dikenakan oleh kelima putri keluarga Bennet. Dengan style fashion era Regency (abad ke-17 dan 18), para pembasmi zombie itu memakai korset dengan motif lace, dress, dan baby doll. Jadi, walau harus bertarung melawan mayat hidup pemakan otak, mereka tetap terlihat fashionable dengan pedang terselip di balik stocking masing-masing.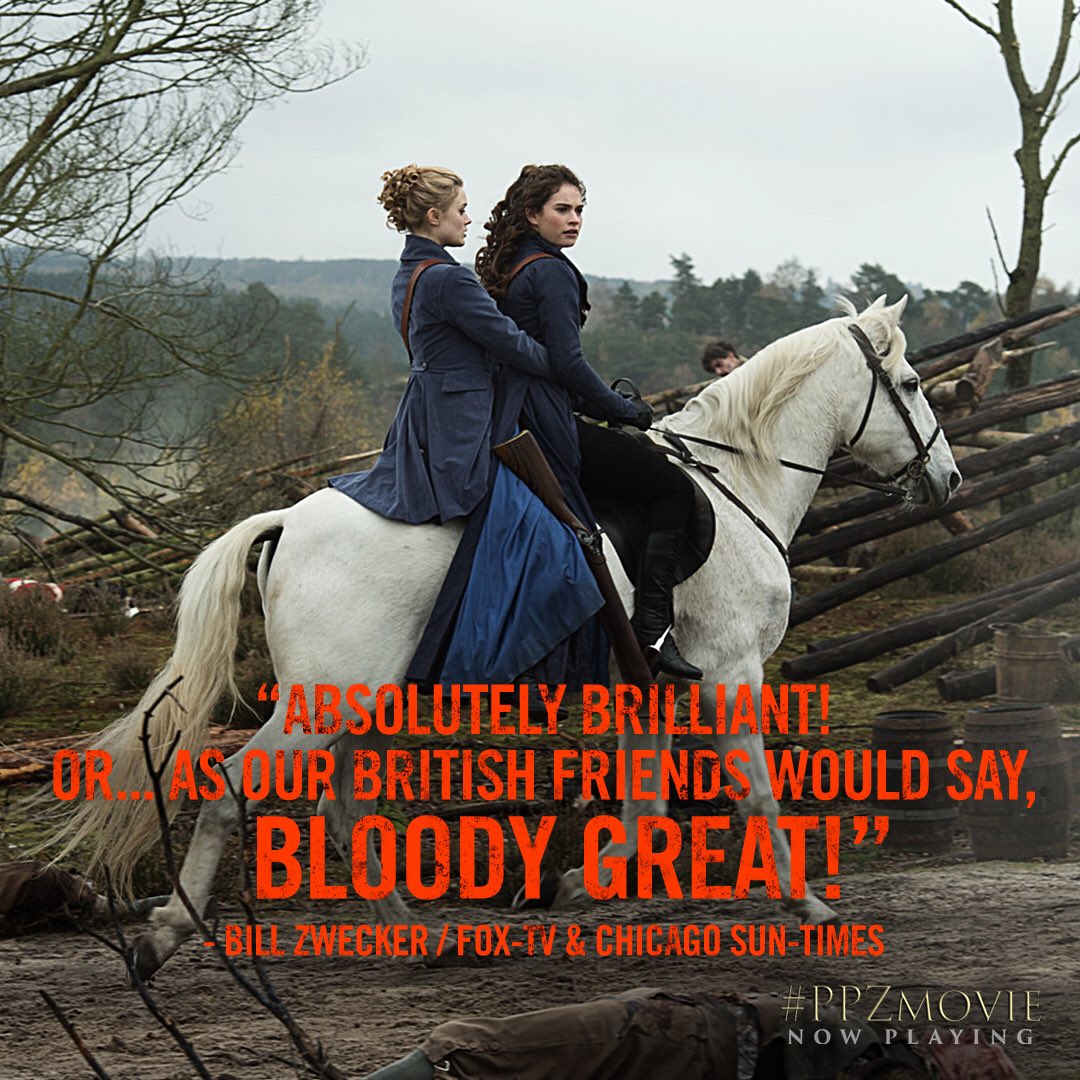 Secara garis besar, film horror-klasik dengan latar belakang desa-desa di Inggris pada abad ke-18 ini sebenarnya cukup menarik. Namun, karena dibumbui oleh komedi-romantis yang kurang maksimal, sejumlah situs kritik seperti IMDb, Rotten Tomatoes dan Metacritic pun memberi review yang kurang positif. Selain itu, karena terlalu banyak menonjolkan adegan yang berdarah-darah, kategori PG-13 terasa kurang pas jika disematkan pada Pride + Prejudice + Zombies.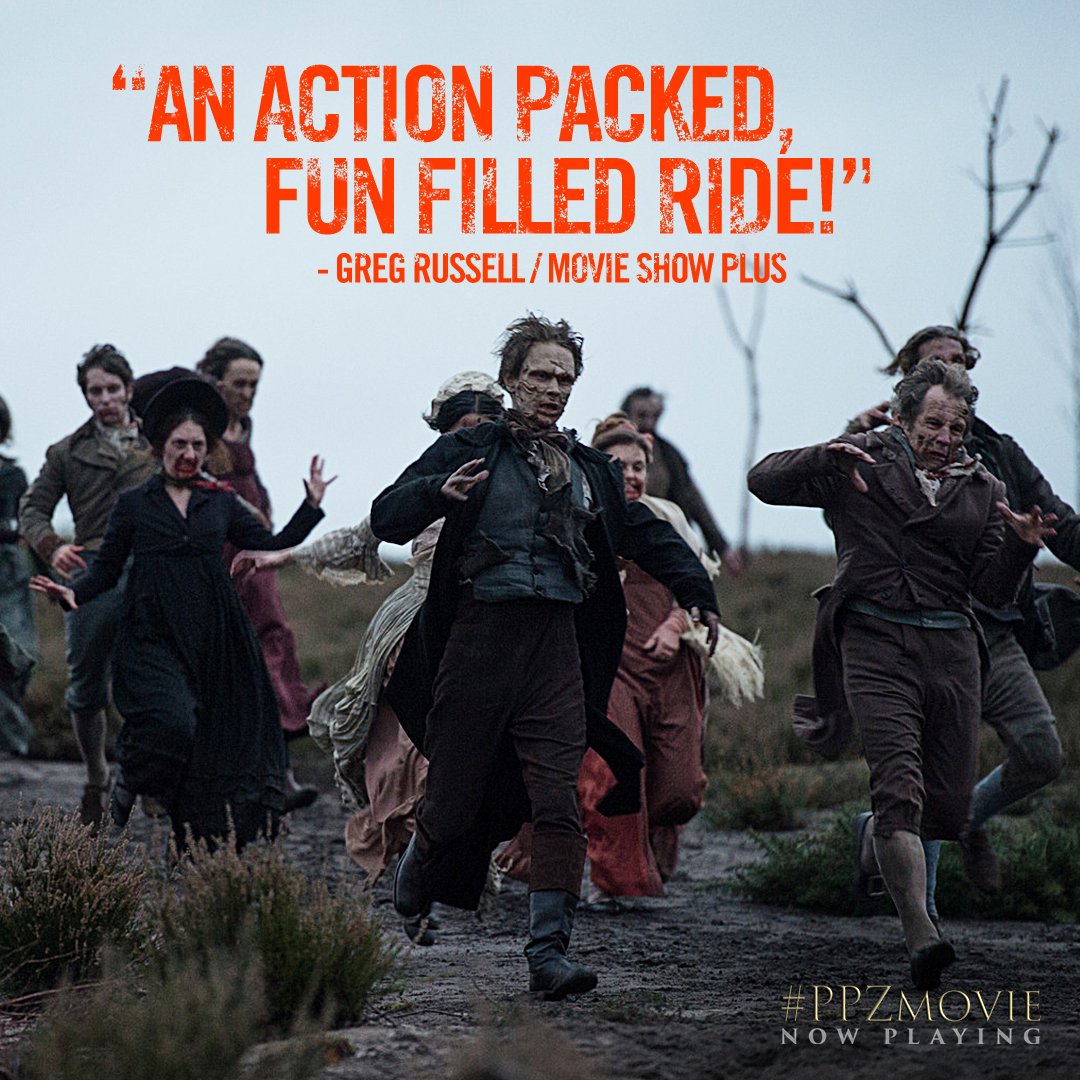 ***
Pride + Prejudice + Zombies
Sutradara: Burr Steers
Produser: Marc Butan, Sean McKittrick, Brian Oliver, Natalie Portman, Annette Savitch, Allison Shearmur, Tyler Thompson
Penulis Skenario: Burr Steers
Diadaptasi dari: Pride and Prejudice by Jane Austen dan Pride and Prejudice and Zombies by Seth Grahame-Smith
Pemain: Lily James, Sam Riley, Jack Huston, Bella Heathcote, Douglas Booth, Matt Smith, Charles Dance, Lena Headey
Musik: Fernando Velazquez
Sinematografi: Remi Adefarasin
Editor: Padraic McKinley
Produksi: Cross Creek Pictures, Sierra Pictures, QC Entertainment, Handsomecharlie Films, MadRiver Pictures, Head Gear Films
Distributor: Lionsgate, Screen Gems
Budget: USD 28 juta
Durasi: 108 menit
Rilis: 12 Februari 2016
Ratings
IMDb: 6,4
Rotten Tomatoes: 5,4
Metacritic: 4,5