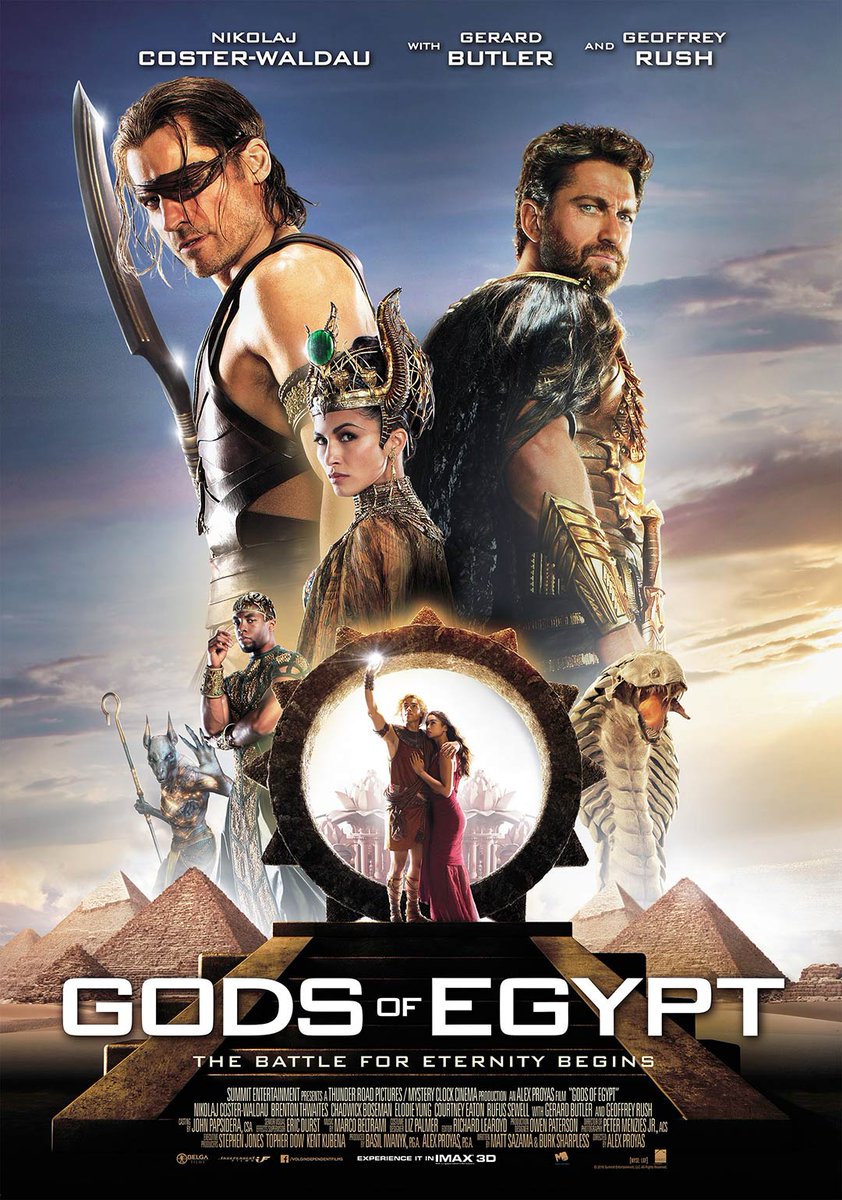 Sebelum kembali menjadi anggota Secret Service dalam London Has Fallen (2016), Gerard Butler akan lebih dulu muncul dalam Gods of Egypt. Sebuah film tentang dewa-dewi jaman Mesir kuno yang menceritakan pertikaian antara Horus dan Set. Semacam Zeus dan Hades dalam mitologi Yunani. Bisa dibilang, ini adalah film Clash of the Titans (2010) versi Mesir.
Saat dipimpin oleh Horus (diperankan oleh Nikolaj Coster-Waldau), Mesir dalam keadaan aman sentausa. Kondisi itu seketika berubah ketika Set (Gerard Butler), yang merupakan Dewa Kegelapan (seperti Hades di Yunani), merebut kekuasaan. Mesir seketika berubah menjadi suram. Umat manusia pun hidup sengsara dalam perbudakan.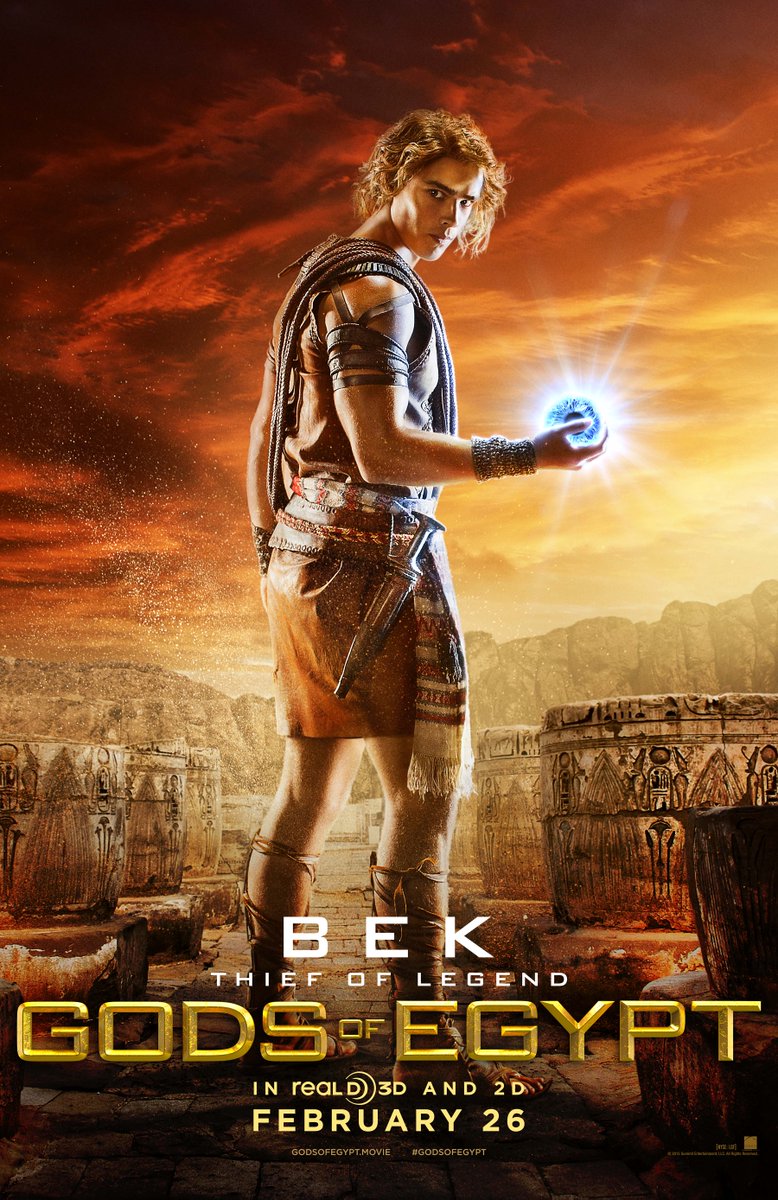 Suatu ketika, muncul seorang manusia bernama Bek (Brenton Thwaites) yang berniat memberontak terhadap Set demi menyelamatkan kekasihnya. Dia pun bersekutu dengan Horus untuk menjatuhkan sang Dewa Kegelapan dari takhtanya. Mampukah Bek mengembalikan kedamaian di Mesir dan bersatu kembali dengan cewek yang dicintainya?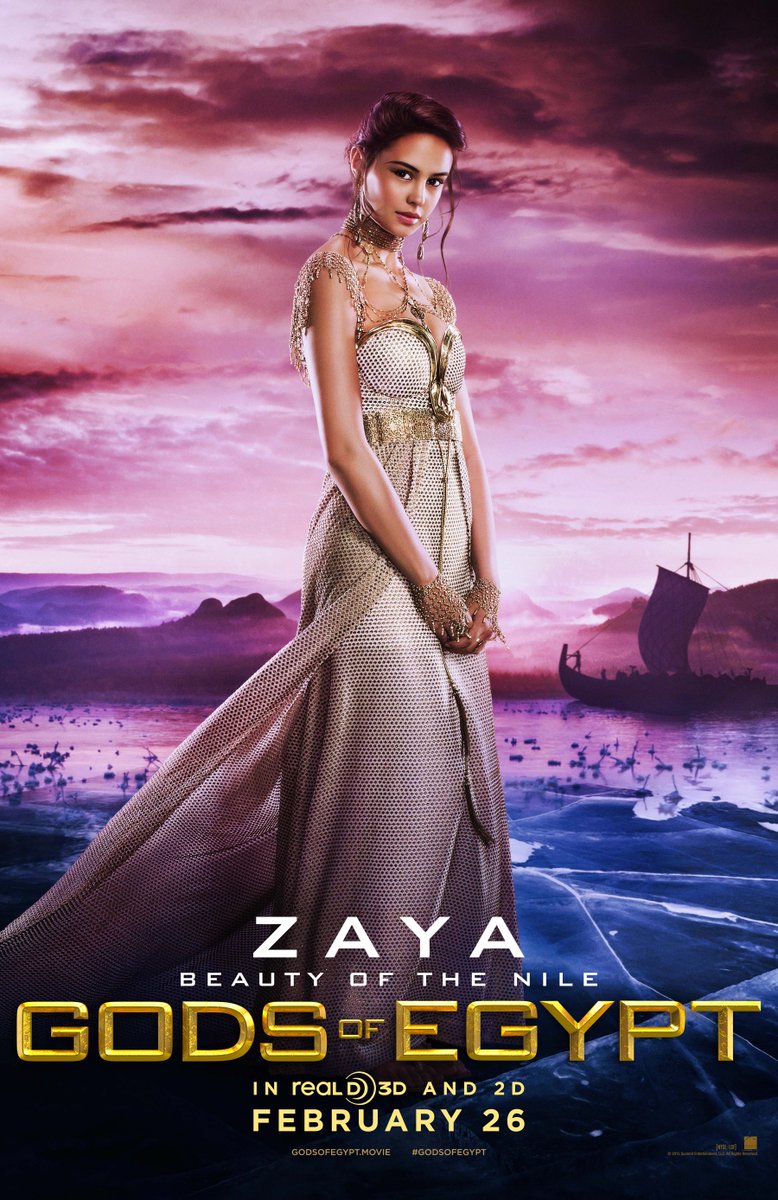 Dari latar belakangnya, Gods of Egypt ini sepintas memang mirip dengan Exodus: Gods and Kings (2014) yang menceritakan pemberontakan Moses dalam membebaskan bangsa Yahudi dari perbudakan Ramses, sang Raja Mesir. Namun, dari segi efek visual, Gods of Egypt ini tampak lebih keren. Scene pertempuran para dewa di sini dibuat jauh lebih nyata. Bahkan, Gerard Butler sampai cedera kepalanya saat melakoni salah satu adegan laga dalam film berdurasi 127 menit ini.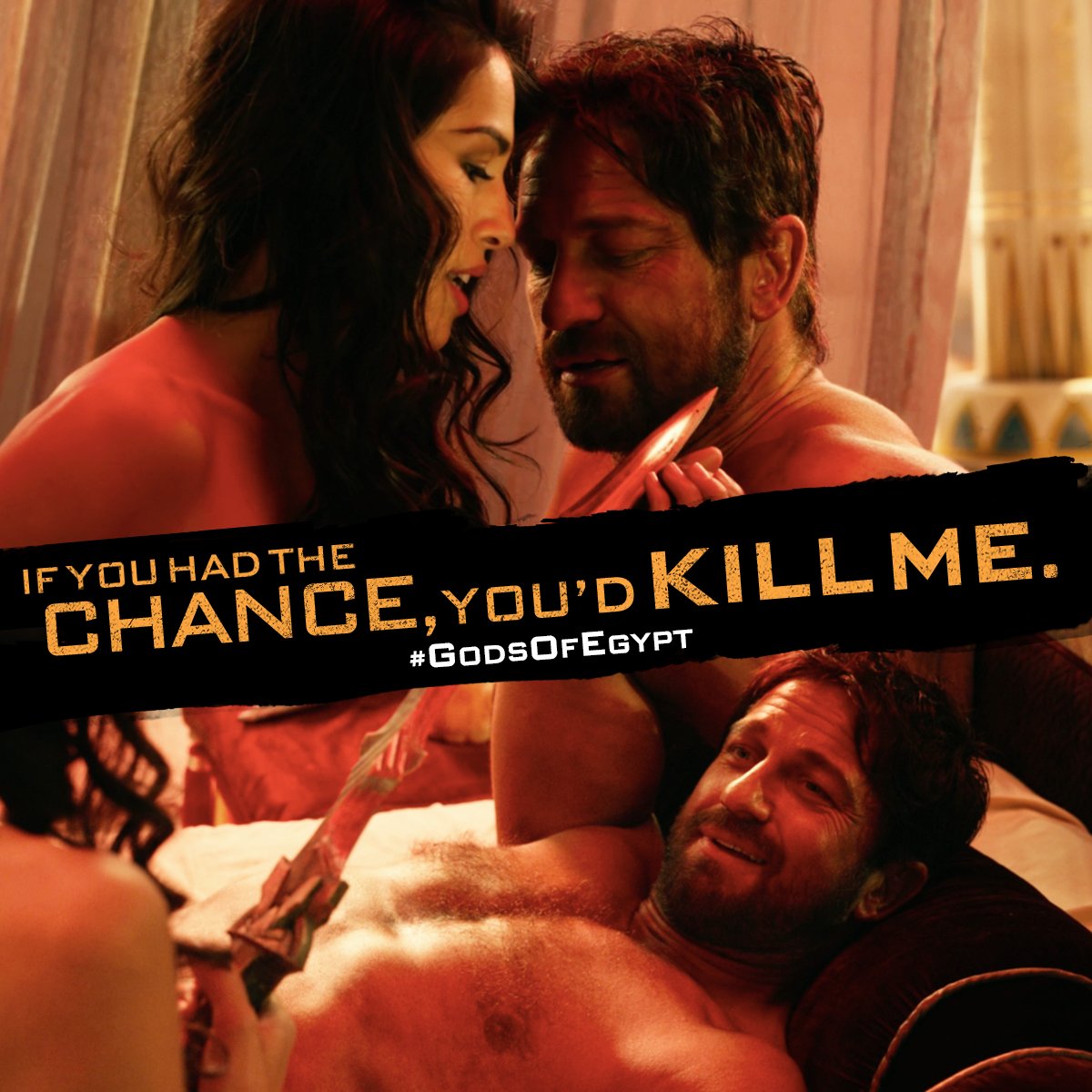 Gerard Butler sendiri sebenarnya sudah pernah memerankan tokoh dalam mitologi Yunani, yaitu di film 300 (2007) dan 300: Rise of an Empire (2014). Saat itu, aktor macho pujaan ibu-ibu muda tersebut berperan sebagai Leonidas, Raja Sparta yang secara heroik memimpin 300 prajurit Yunani melawan puluhan ribu tentara Persia yang dipimpin oleh Raja Xerxes. Butler mengaku tertarik untuk membintangi film ini karena sejak kecil dia memang suka dengan cerita-cerita mitologi.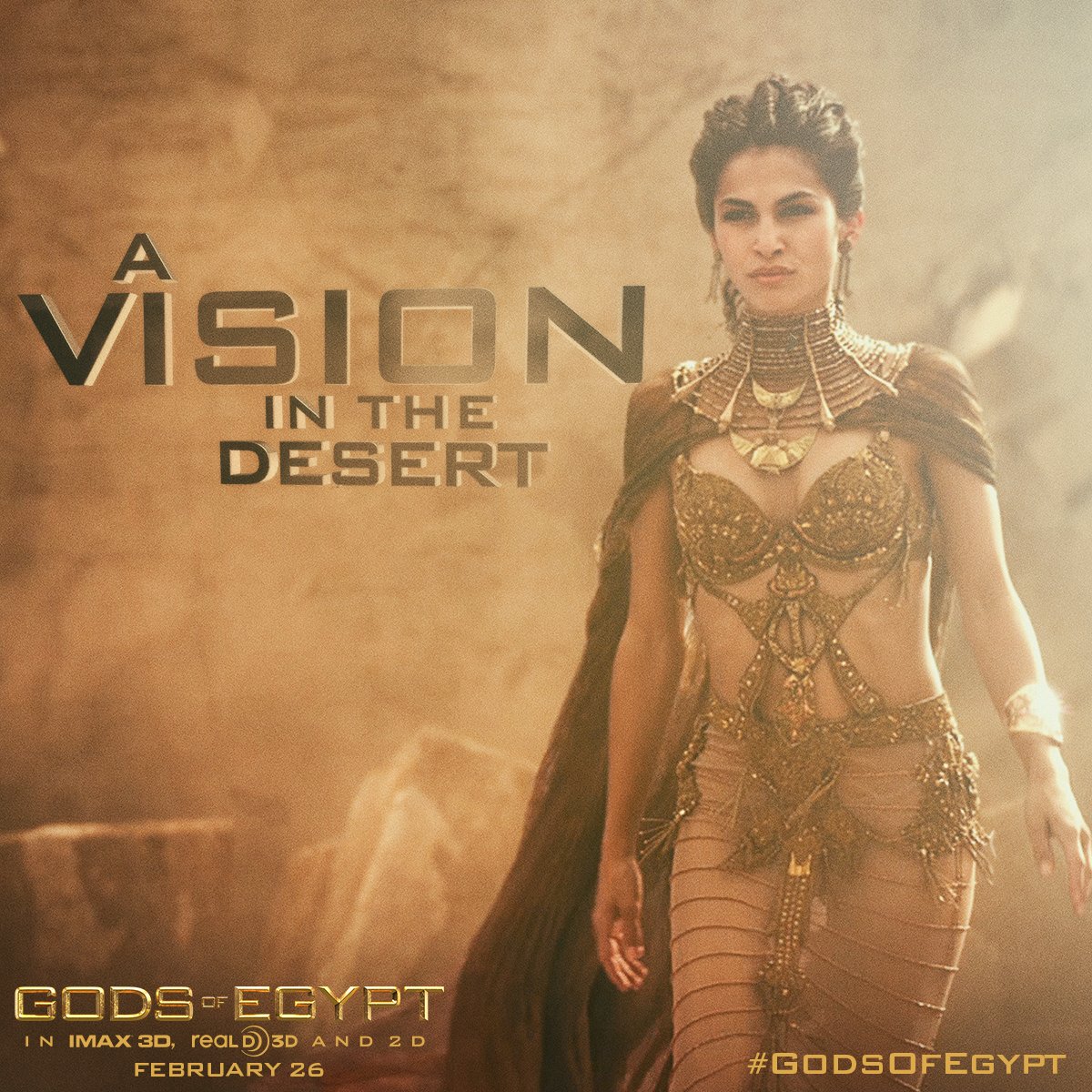 Sementara itu, Lionsgate selaku distributor, yang selama ini dikenal sukses lewat empat seri The Hunger Games, memang terlihat habis-habisan dalam menggarap film berbujet USD 140 juta ini. Bahkan, Gods of Egypt kabarnya akan dibuat sebagai trilogi. Namun, sejumlah pengamat menyatakan film yang proses syutingnya berlangsung di Australia ini tidak akan bisa memecahkan box office. Bahkan, ada potensi Lionsgate bakal rugi. Gods of Egypt diperkirakan hanya akan meraup USD 15 juta saat pemutaran pada hari perdana tanggal 26 Februari 2016.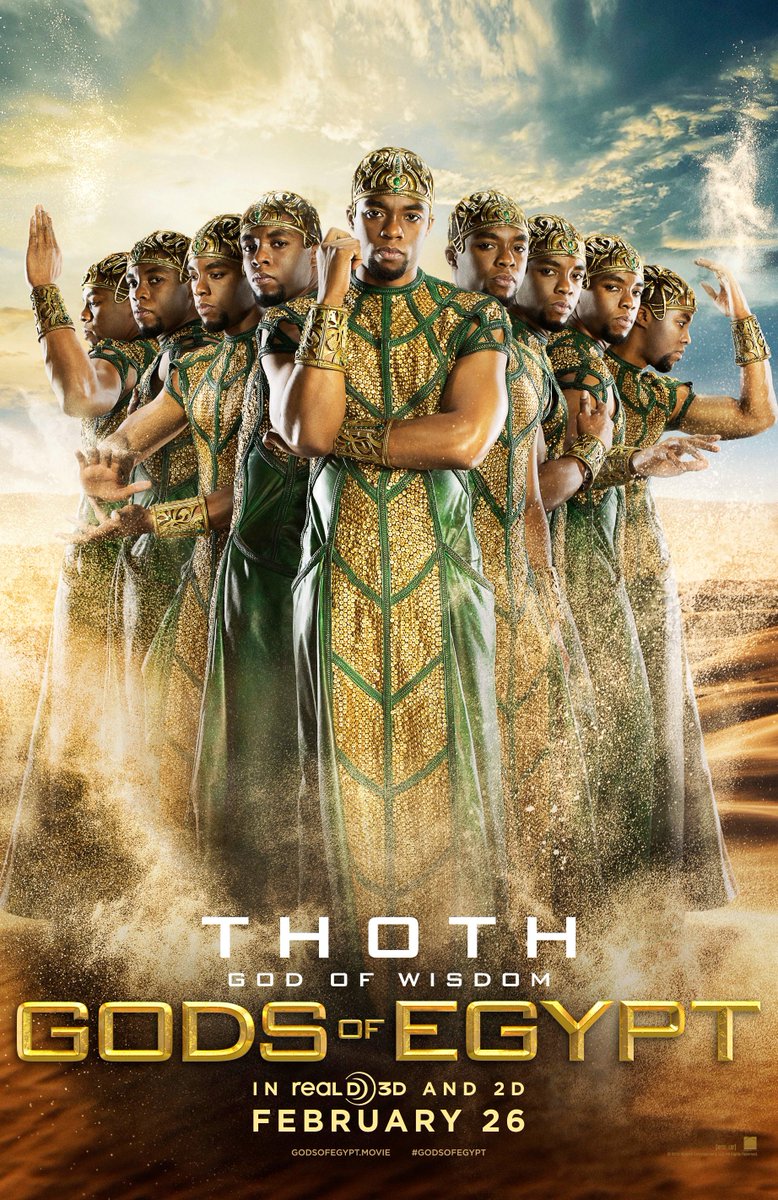 Kritik lain yang menerpa Gods of Egypt adalah dominannya para aktor kulit putih. Sebagai film yang mengambil Mesir sebagai latar belakang, seharusnya ada aktor kulit hitam yang tampil sebagai tokoh utamanya. Di sini, hanya ada Chadwick Boseman yang berperan sebagai Dewa Thoth yang karakternya tidak terlalu signifikan. Sejumlah situs review pun memberikan rating yang negatif untuk film yang disutradarai oleh Alex Proyas ini.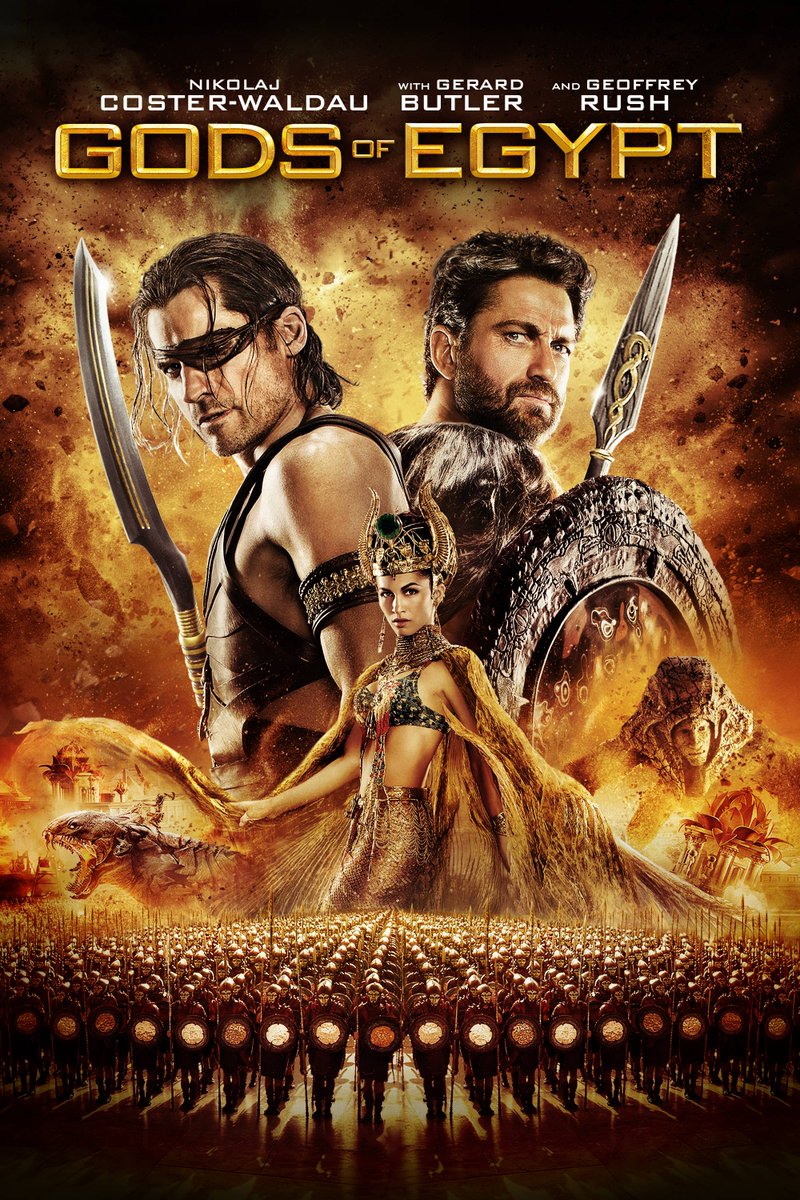 ***
Gods of Egypt
Sutradara: Alex Proyas
Produser: Basil Iwanyk, Alex Proyas, Topher Dow, Stephen Jones, Kent Kubena
Penulis Skenario: Matt Sazama, Burk Sharpless
Pemain: Gerard Butler, Nikolaj Coster-Waldau, Brenton Thwaites, Chadwick Boseman, Elodie Yung, Courtney Eaton, Rufus Sewell, Geoffrey Rush, Abbey Lee
Musik: Marco Beltrami
Sinematografi: Peter Menzies, Jr.
Editor: Richard Learoyd
Produksi: Summit Entertainment, Thunder Road Pictures, Mystery Clock Cinema, Pyramania
Distributor: Lionsgate, Summit Entertainment
Budget: USD 140 juta
Durasi: 127 menit
Rilis: 26 Februari 2016
Ratings
IMDb: 5,7
Rotten Tomatoes: 3,6
Metacritic: 2,6