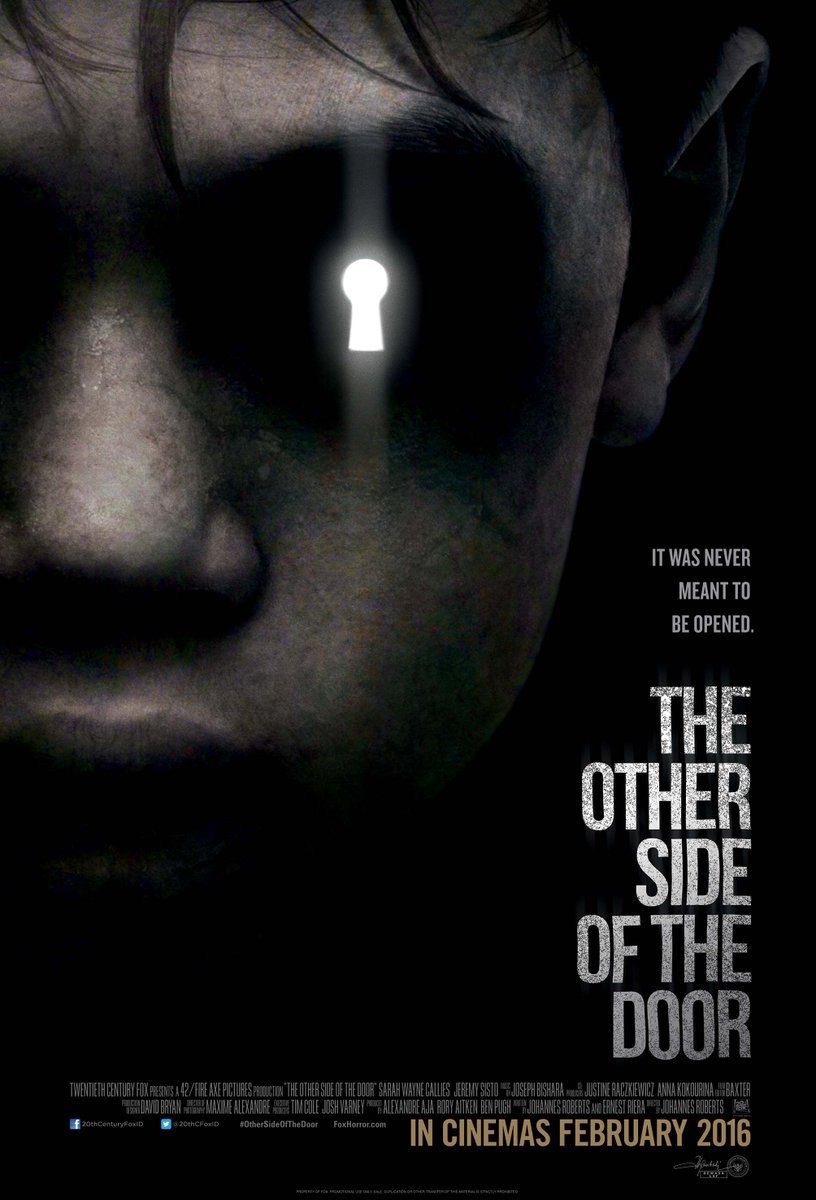 Satu lagi bintang serial The Walking Dead menjadi tokoh utama dalam film horror tahun ini. Setelah Lauren Cohan di The Boy (2016), kali ini Sarah Callies, yang dulu berperan sebagai mendiang Lori Grimes, istri Rick, di The Walking Dead season pertama sampai ketiga, muncul di The Other Side of the Door. Dipilihnya Sarah dalam film horror ini memang dikarenakan sang sutradara, Johannes Roberts, merupakan penggemar berat serial zombie-zombiean tersebut.
Dalam The Other Side of the Door, Sarah Callies memerankan Maria, yang mengalami depresi setelah putranya, Oliver (Logan Creran), meninggal dalam kecelakaan mobil di India. Kehadiran sang suami, Michael (Jeremy Sisto) dan putrinya, Lucy (Sofia Rosinsky), tak mampu menghilangkan duka Maria.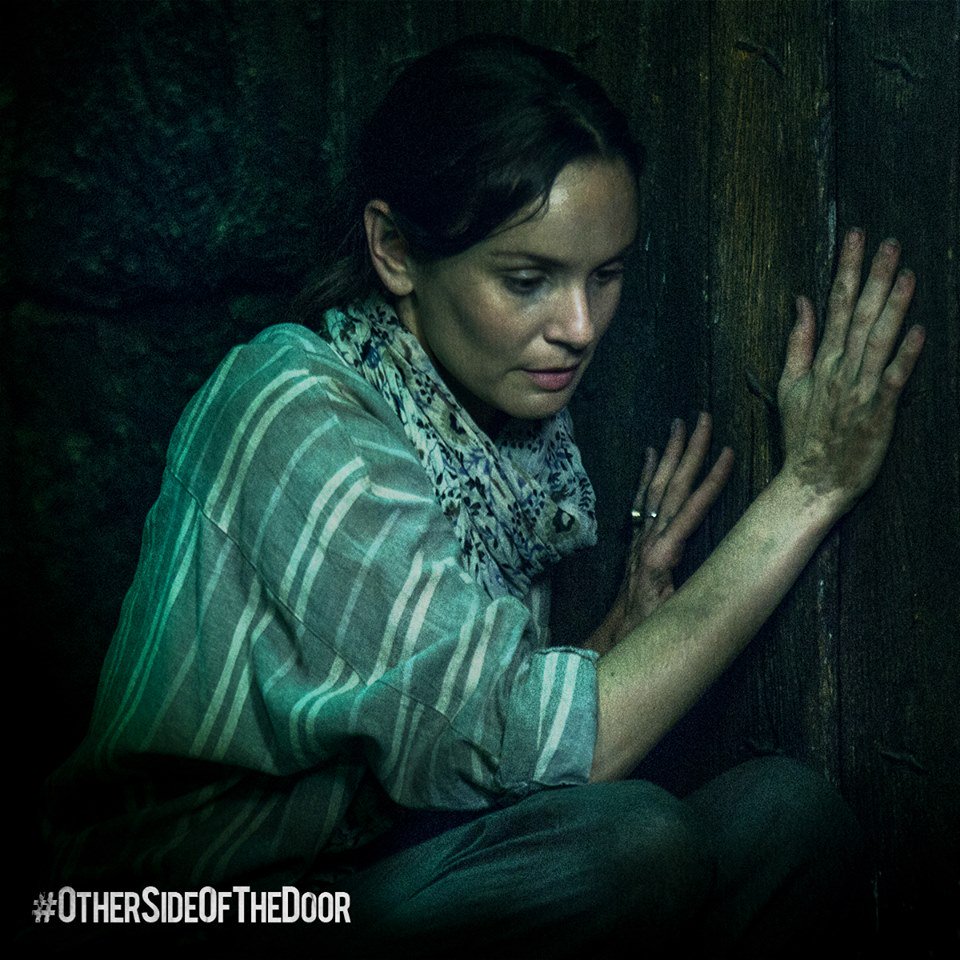 Dalam situasi putus asa, seorang penjaga rumah memberitahu bahwa ada cara bagi Maria untuk berpamitan dan bertemu kembali dengan arwah Oliver. Yaitu, Maria harus pergi ke sebuah kuil kuno di tengah hutan dengan membawa abu putranya. Peraturannya hanya satu: dia tidak boleh membuka pintu yang ada di sana. Sayangnya, Maria melanggar larangan tersebut. Apa yang bakal terjadi?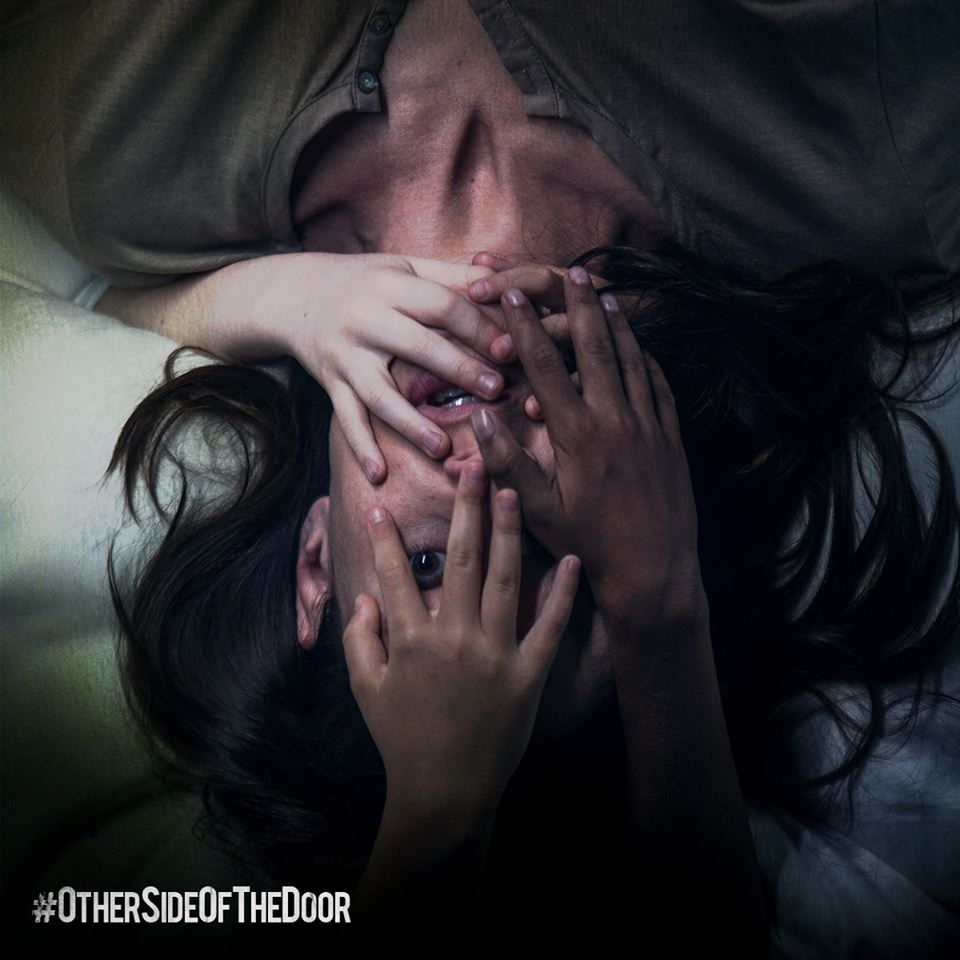 Kisah The Other Side of the Door ini memang terinsiprasi dari cerita rakyat di sebuah desa bernama Bangarh di sebelah selatan India. Di dusun yang sudah ditinggalkan oleh para penduduknya itu terdapat sebuah candi angker yang tidak boleh dimasuki. Menurut legenda, pada malam hari seluruh setan dan arwah gentayangan bakal keluar dan menghantui tempat tersebut.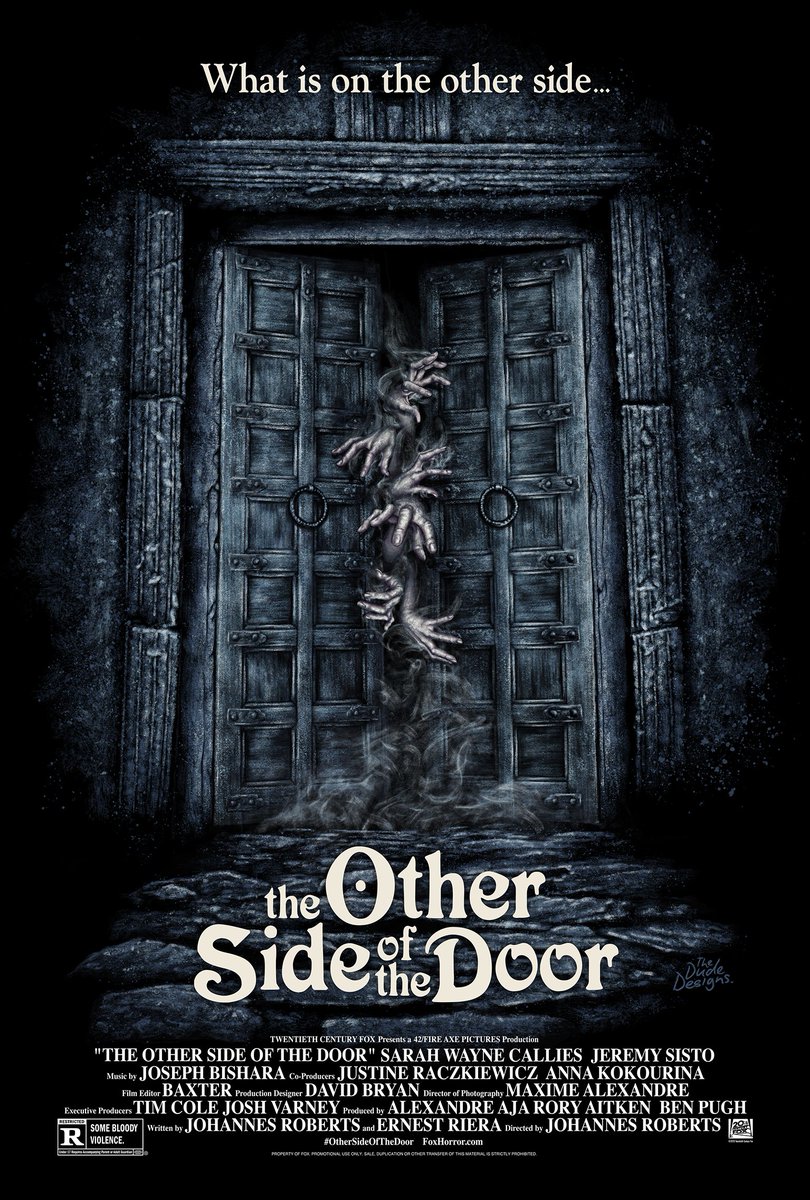 Karena mengambil setting di India, maka seluruh proses syuting The Other Side of the Door ini dilakukan di Mumbai. Menurut sutradara Johannes Roberts yang merupakan pencinta film horror, Mumbai dia rasakan memiliki suasana yang lebih menyeramkan dibandingkan kota-kota lain di negeri Mahabharata tersebut.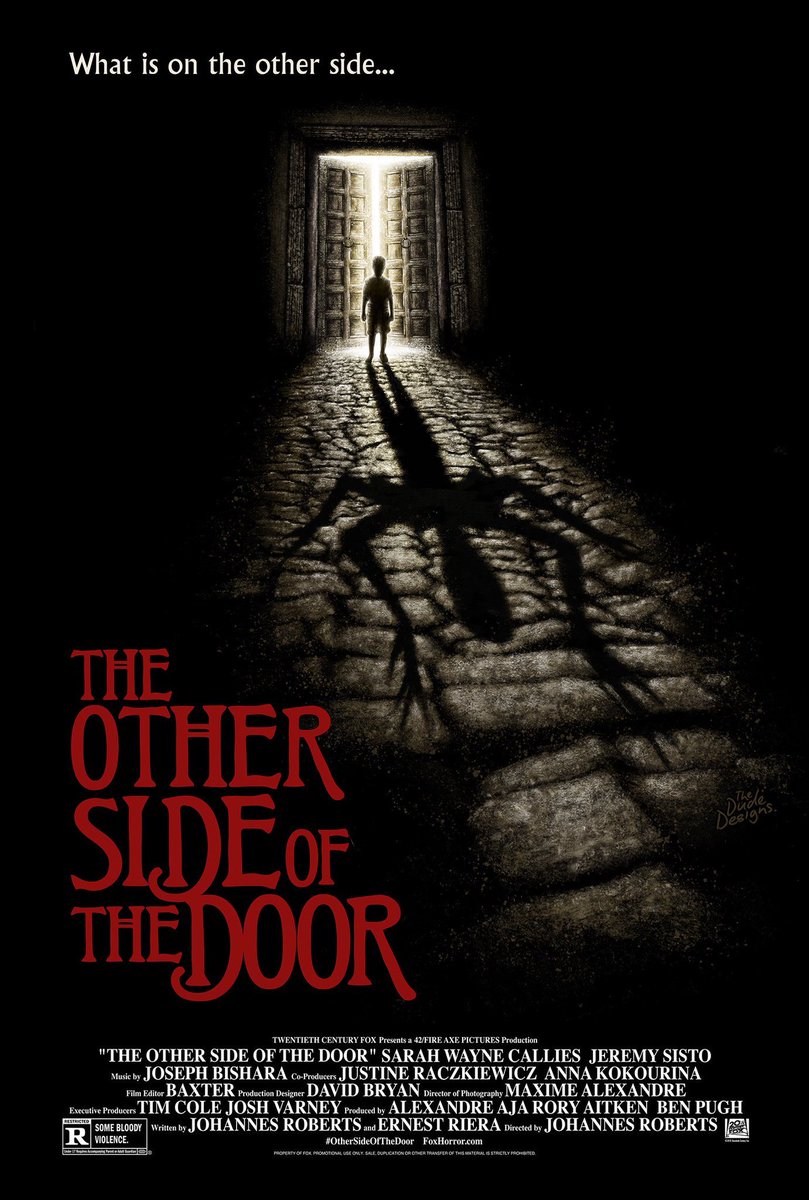 Meski ceritanya tergolong sederhana, The Other Side of the Door ternyata mendapat rating yang cukup positif dari sejumlah reviewer di situs IMDb. Akting Sarah Callies yang memerankan sosok ibu muda desperate pun kabarnya cukup lumayan. Maka dari itu, tak ada salahnya bagi para horrormania untuk menonton dan menikmati film berdurasi 96 menit ini.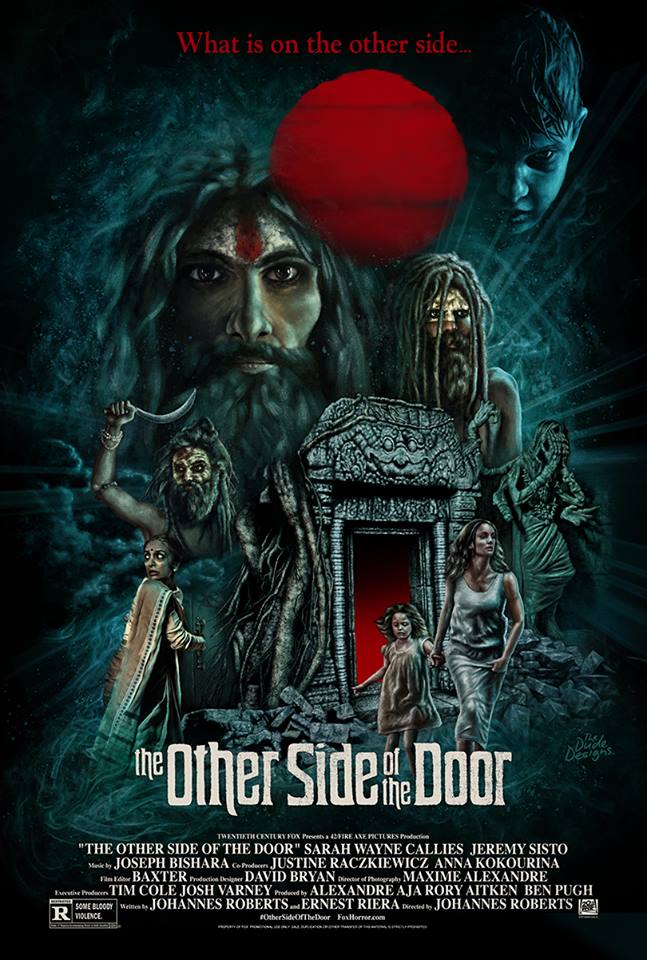 ***
The Other Side of the Door
Sutradara: Johannes Roberts
Produser: Rory Aitken, Alexandre Aja, Ben Pugh
Penulis Skenario: Ernest Riera, Johannes Roberts
Pemain: Sarah Wayne Callies, Jeremy Sisto
Musik: Joseph Bishara
Sinematografi: Maxime Alexandre
Editor: Baxter
Produksi: 42, Kriti Productions
Distributor: 20th Century FOX
Durasi: 96 menit
Rilis: 24 Februari 2016
Ratings
IMDb: 7,1