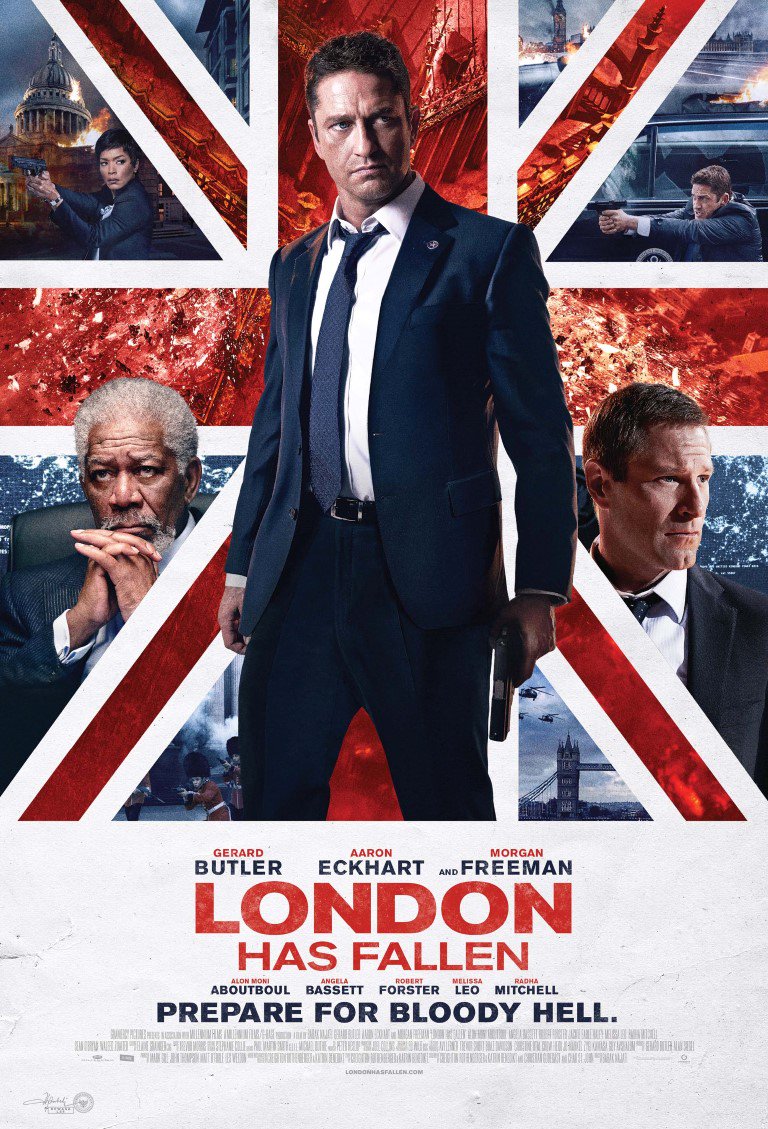 Setelah sukses memerankan Mike Banning di Olympus Has Fallen (2013), Gerrard Butler kembali tampil sebagai agen US Secret Service tersebut dalam sekuelnya, London Has Fallen (2016). Selain Butler, Aaron Eckhart juga muncul lagi sebagai Presiden Benjamin Asher dalam film ala Die Hard itu. Begitu juga dengan Morgan Freeman yang kali ini 'naik pangkat' sebagai Wapres Allan Trumbull di film besutan Millennium dan Lionsgate tersebut.
Seperti halnya di Olympus Has Fallen, Mike Banning harus kembali menyelamatkan boss-nya, Presiden Amerika Serikat. Bermula dari meninggalnya Perdana Menteri Inggris dalam sebuah kejadian misterius, hampir semua pemimpin dunia, terutama dari negara-negara Barat, berkumpul untuk menghadiri pemakaman sang PM di London. Hanya saja, hal itu ternyata sudah direncanakan dan kemudian dimanfaatkan oleh para teroris yang dipimpin oleh Aamir Barkawi (diperankan oleh Alon Moni Aboutboul) untuk membantai mereka.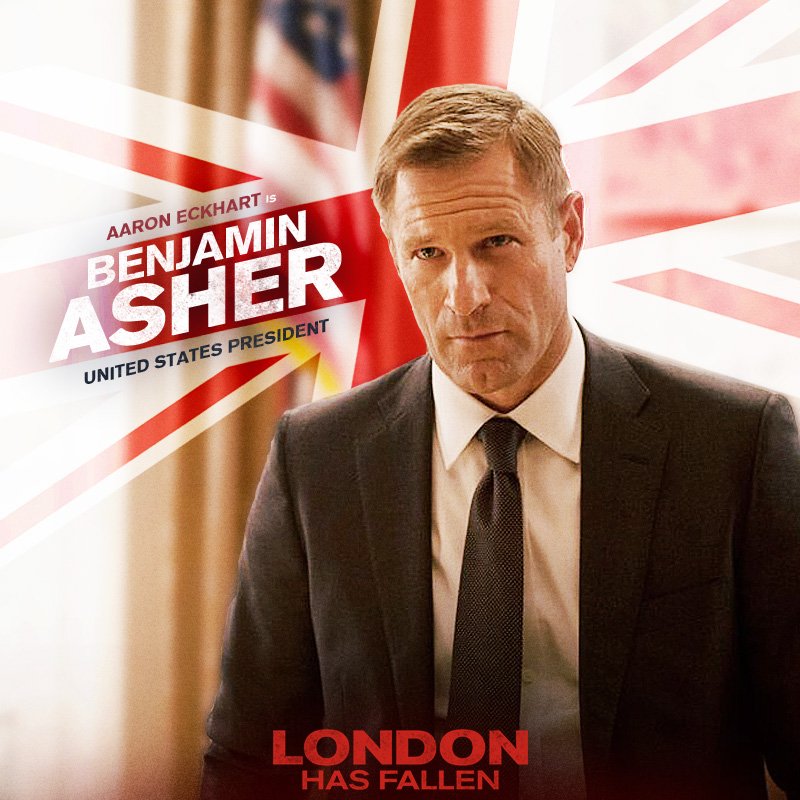 London, ibu kota Inggris, yang seharusnya menjadi tempat teraman di dunia, seketika menjadi neraka. Kehancuran situs-situs penting dan bersejarah semacam London Bridge, Westminster Abbey dan Houses of Parliament yang legendaris itu pun tak terelakkan. Mampukah Mike Banning, yang dibantu oleh agen MI6 Jacquelin Marshall (diperankan Charlotte Riley), membawa Presiden Benjamin Asher ke tempat yang aman di Kedutaan Besar Amerika Serikat?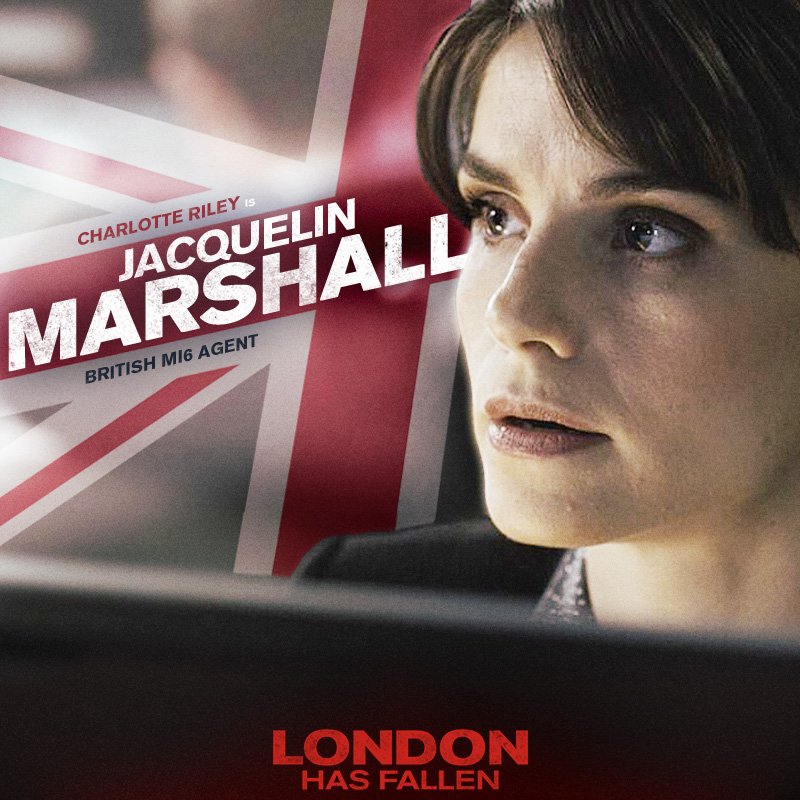 Berbeda dengan Olympus Has Fallen, di mana kala itu Korea Utara yang dijadikan sebagai kambing hitam, kali ini London Has Fallen memunculkan sosok teroris asal Pakistan yang ingin membalas dendam karena pesta pernikahannya dibom oleh drone milik militer Amerika Serikat. Nuansa politis yang diangkat oleh film ini tetap kental. Apalagi, saat ini dunia sedang ramai membahas ISIS yang aksi-aksinya mirip dengan yang dilakukan oleh Aamir Barkawi di film berbujet USD 60 juta ini.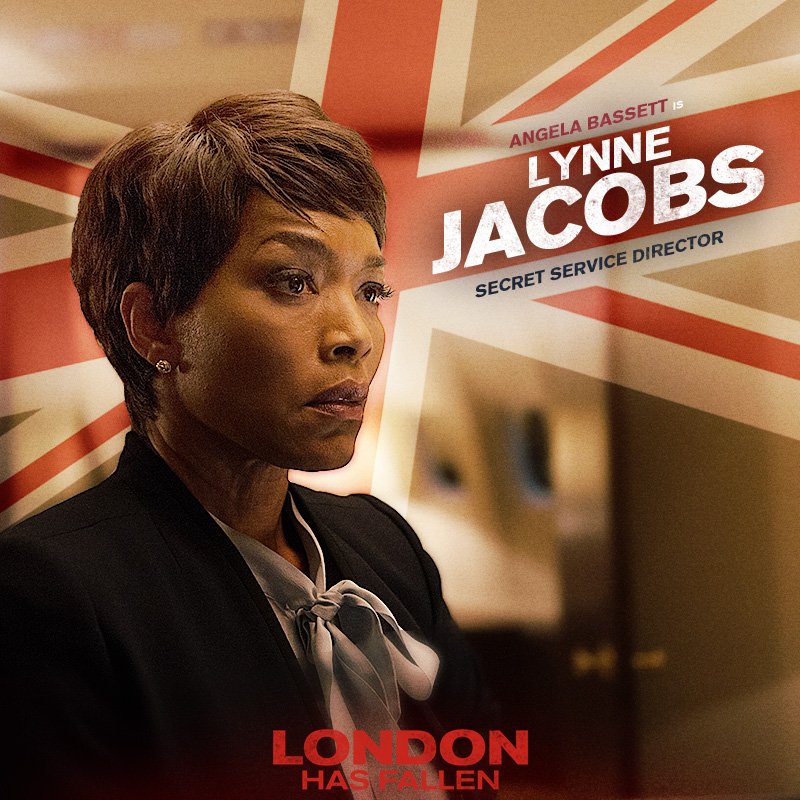 Rasa Timur Tengah makin terasa karena London Has Fallen dibesut oleh Babak Najafi. Sutradara Swedia kelahiran Iran itu menggantikan Antoine Fuqua yang sebelumnya menggarap Olympus Has Fallen. Dilihat dari filmografinya, selama ini Najafi hanya menghasilkan film-film Swedia semacam Easy Money II: Hard to Kill. Berbeda dengan Fuqua yang memang berpengalaman melahirkan film-film action Hollywood seperti Tears of the Sun, King Arthur, Shooter, The Equalizer, Southpaw, dan The Magnificent Seven yang saat ini sedang menjalani proses syuting.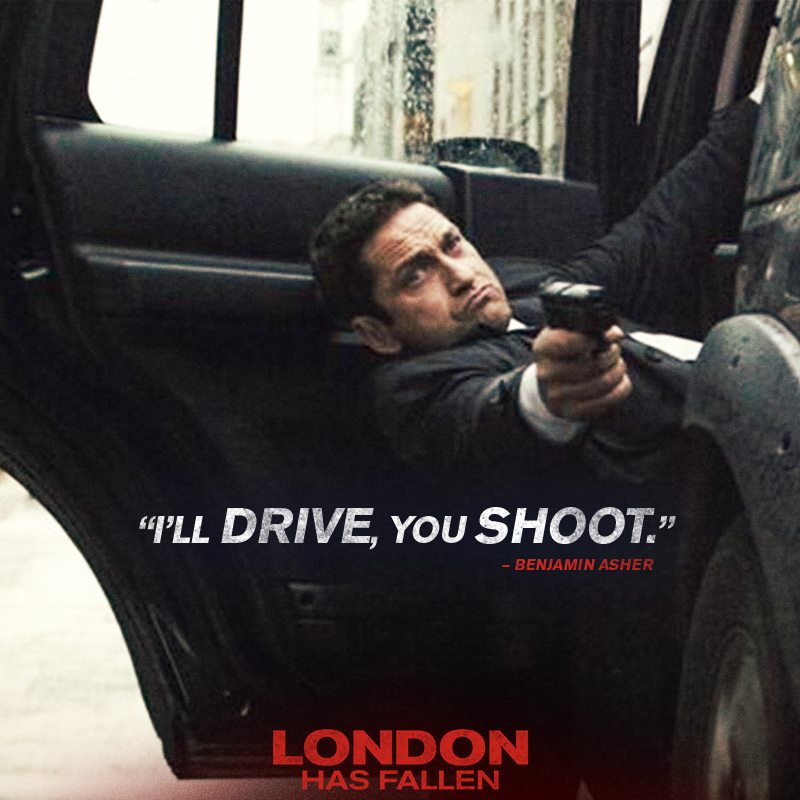 Dari segi cerita, London Has Fallen memang tak berbeda jauh dari film pendahulunya. Hanya saja, jika sebelumnya cuma berkutat di sekitar Gedung Putih, kali ini skupnya lebih luas, yaitu di Kota London. Efek visual yang ditampilkan pun menjadi lebih heboh karena harus meledakkan bangunan dan gedung-gedung besar.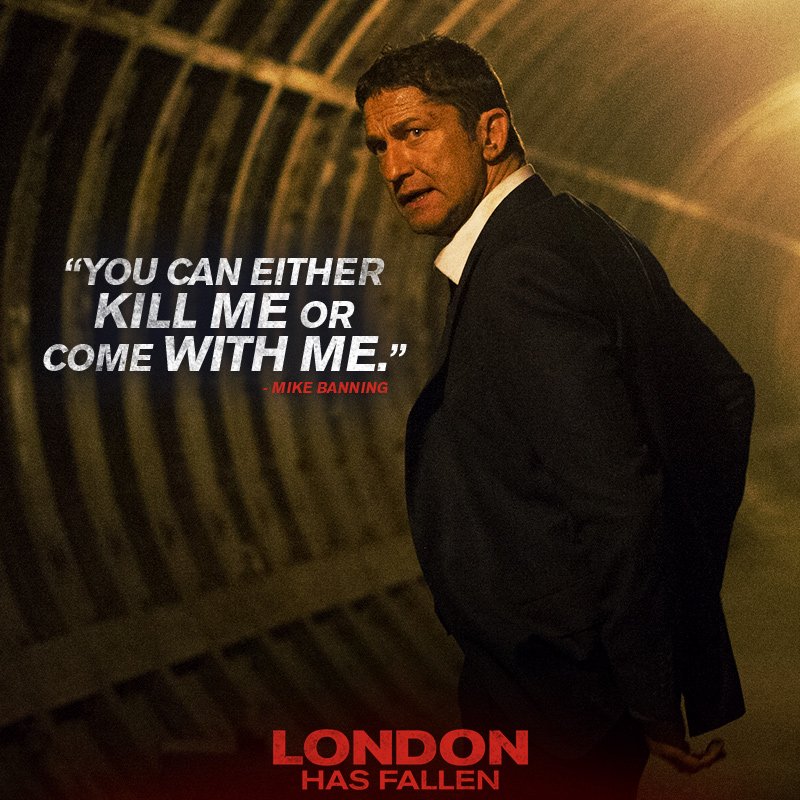 Sementara itu, Gerrard Butler, yang juga bertindak sebagai produser, tetap menjadi daya tarik utama di film berdurasi 99 menit ini. Karakter Mike Banning yang dia perankan masih menjadi jagoan yang seorang diri menghabisi para teroris seperti halnya John McClane di Die Hard. Akan tetapi, dalam beberapa aksinya, ada adegan-adegan yang dirasa kurang masuk akal. Mungkin karena hal itulah para pengamat di sejumlah situs review memberi rating yang kurang positif untuk London Has Fallen.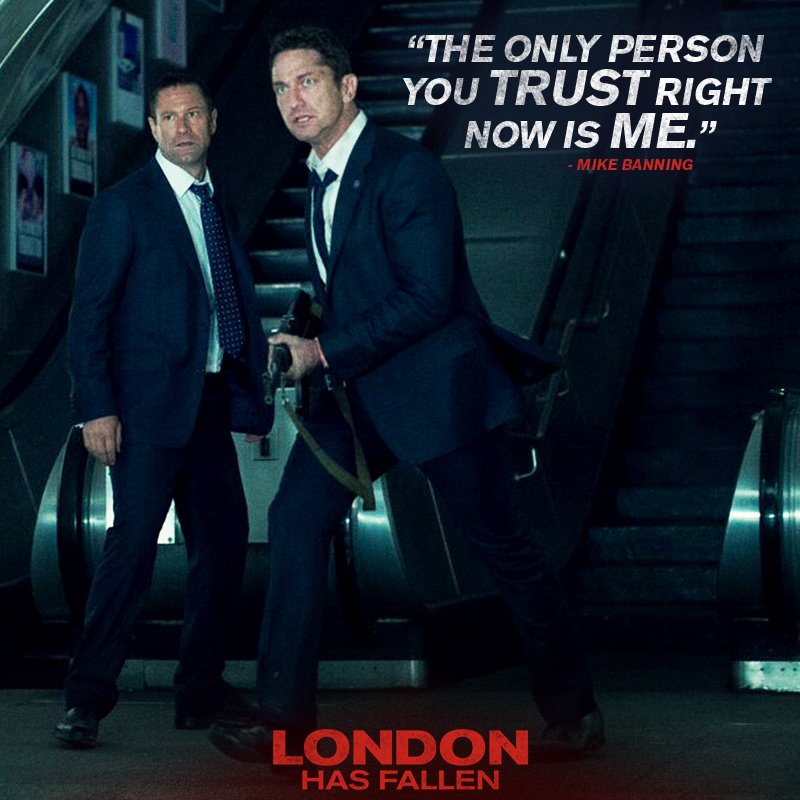 ***
London Has Fallen
Sutradara: Babak Najafi
Produser: Gerrard Butler, Mark Gill, Danny Lerner, Matt O'Toole, Alan Siegel, Les Weldon
Penulis Skenario: Creighton Rothenberger, Katrin Benedikt, Chad St. John, Christian Gudegast
Pengarang Cerita: Creighton Rothenberger, Katrin Benedikt
Pencipta Karakter: Creighton Rothenberger, Katrin Benedikt
Pemain: Gerard Butler, Aaron Eckhart, Morgan Freeman, Alon Moni Aboutboul, Angela Bassett, Robert Forster, Melissa Leo, Radha Mitchell
Musik: Trevor Morris
Sinematografi: Ed Wild
Editor: Michael J. Duthie, Paul Martin Smith
Produksi: G-BASE, Millennium Films, LHF Film
Distributor: Lionsgate Films, Gramercy Pictures
Budget: USD 60 juta
Durasi: 99 menit
Rilis: 3 Maret 2016
Ratings
IMDb: 6,3
Rotten Tomatoes: 3,9
Metacritic: 2,9