Kate Winslet tampaknya mulai ketagihan memerankan tokoh antagonis. Setelah tampil sebagai Jeanine Matthews di Divergent (2014) dan Insurgent (2015), MILF yang sudah tiga kali menikah ini berperan sebagai Irina Vlaslov, boss mafia wanita yang sadis dan keji dalam Triple 9. Film crime thriller drama Amerika besutan sutradara John Hillcoat ini mulai tayang pada 11 Maret 2016 di Indonesia.
Dalam Triple 9, karakter Irina Vlaslov dikisahkan berdarah Rusia dan Israel. Wanita jahat dan kejam itu menggantikan posisi suaminya sebagai pemimpin mafia yang sedang dipenjara. Dalam menjalankan aksinya, kelompok Irina ini menyuap dan mengendalikan sejumlah polisi korup di Los Angeles. Namun, ada seorang polisi muda, Chris Allen, diperankan oleh Casey Affleck, aktor utama di film The Finest Hour (2016), yang tidak bisa mereka kuasai dan harus mereka singkirkan.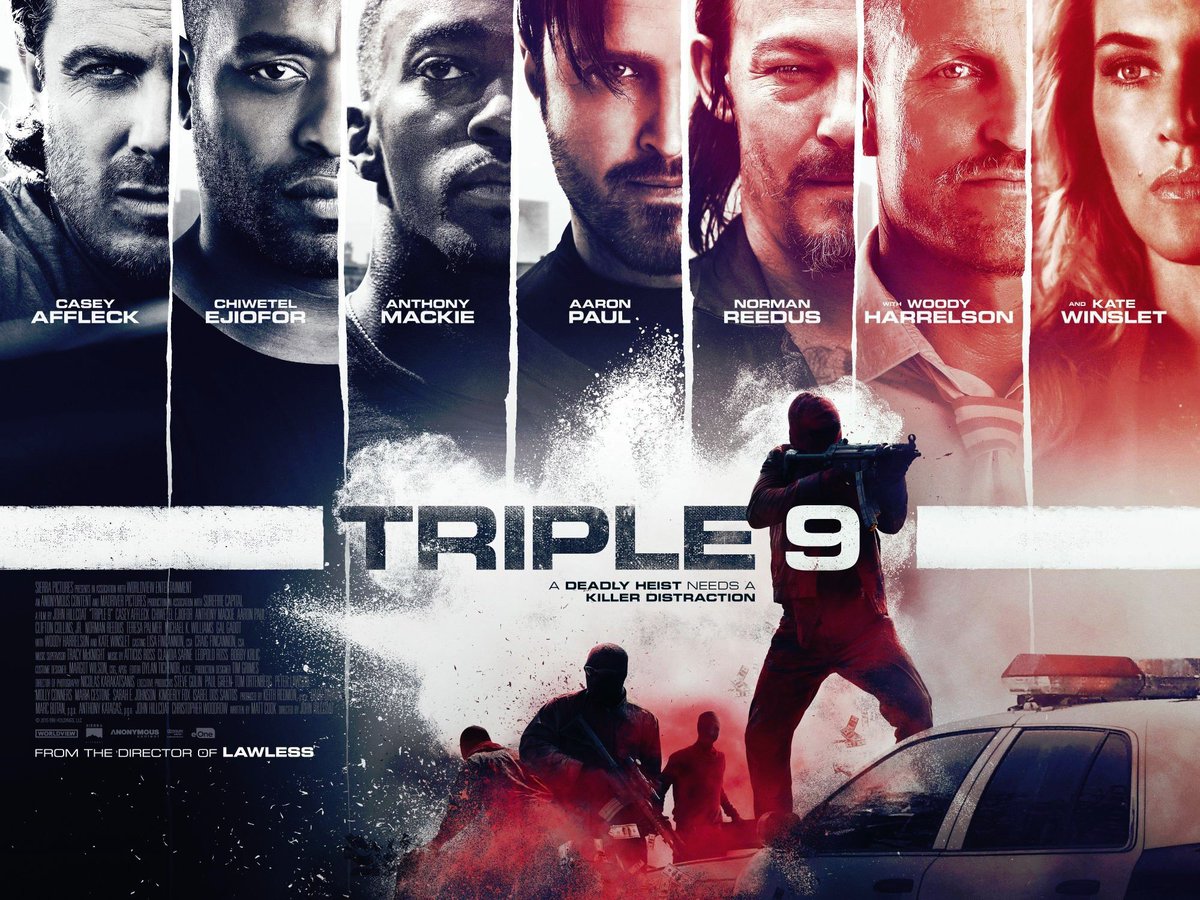 Suatu ketika, para polisi korup tersebut mendapat order dari Irina untuk merampok sebuah bank. Sebagai pengalih perhatian, mereka memalsukan panggilan darurat 999 (atau Triple 9, sesuai judul film) agar polisi-polisi lain menyergap lokasi yang salah. Akan tetapi, Chris Allen sudah mencium ketidakberesan tersebut. Mampukah polisi rookie itu mengalahkan rekan-rekannya yang jahat dan menghabisi kelompok mafia Irina?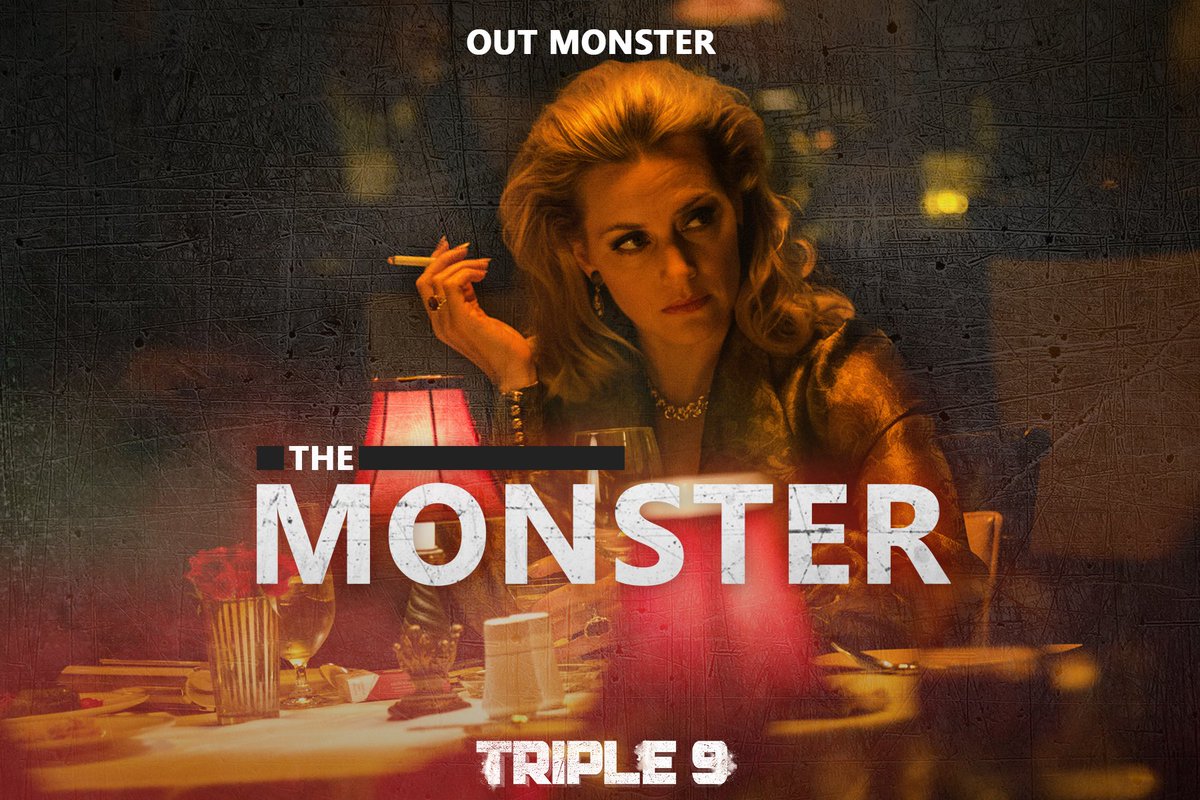 Kate Winslet sendiri menyatakan, karakter seperti Vlaslov yang kejam belum pernah dia perankan di film-film sebelumnya. Dia mengaku tidak suka dengan kekejian tokoh tersebut. Kepribadian Irina benar-benar berbeda dengan kepribadian asli Kate. Sosok Jeanine Matthews di Divergent memang antagonis. Tapi, dia lebih ke arah ambisius dan haus kekuasaan, tidak brutal seperti Irina. Untuk menggambarkan kebenciannya terhadap boss mafia tersebut, Kate sampai menyebut perannya di Triple 9 sebagai trashy slut.
Selain tampil jahat, Kate di Triple 9 juga harus tampil sexy. Hanya saja, bagi para cowok jomblo yang mengharapkan ibu tiga anak tersebut berbugil-ria, siap-siap saja kecewa. Wanita kelahiran Inggris itu menolak untuk melepas busana seperti yang pernah dia lakukan di Titanic (1997). Adegan dilukis telanjang oleh Leonardo DiCaprio di atas kapal pesiar yang hampir tenggelam kala itu memang cukup fenomenal dan sulit dilupakan oleh para pria hingga sekarang.
Selain itu, di Triple 9 juga tidak ada adegan seks erotis seperti yang pernah Kate lakukan ketika bermain di Quills (2000). Kala itu, mantan istri sutradara film James Bond Skyfall (2012) dan Spectre (2015), Sam Mendes, tersebut memerankan Maddy, seorang tukang cuci pakaian yang menjalin affair dengan pria religius, seorang administrator rumah sakit jiwa, yang diperankan oleh Joaquin Phoenix.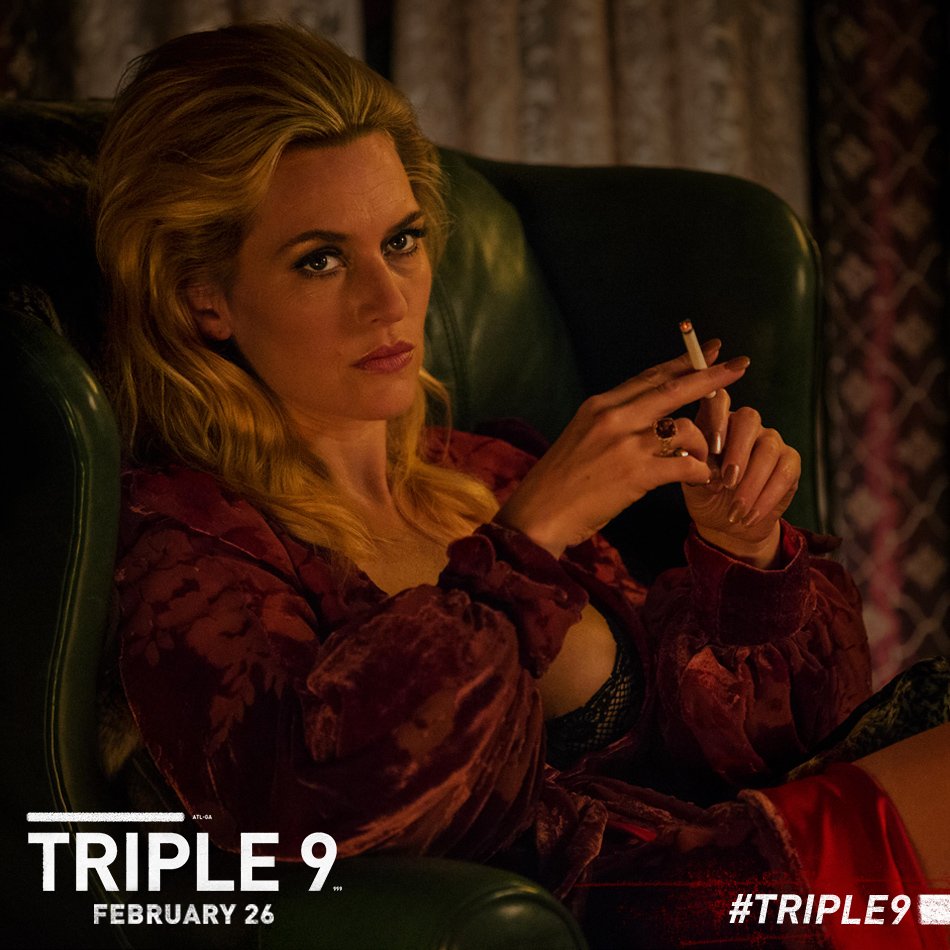 Winslet mungkin sadar, di usianya yang saat ini menginjak kepala empat, tubuhnya sudah tidak sesintal dulu. Oleh karena itu, di Triple 9, peraih Golden Globes Award 2016 kategori aktris pendukung terbaik ini hanya sebatas tampil mengenakan lingerie yang sexy. Ditambah dengan menghisap sebatang rokok untuk menambah kesan "slutty".
Meski tidak tampil topless, Kate sangat total memerankan karakter Irina di Triple 9. Bahkan, saat proses syuting, jari kakinya sampai cedera karena tertimpa kursi. Waktu itu, dia sedang melakukan adegan bersama Chiwetel "12 Years a Slave" Ejiofor yang di film berbujet USD 20 juta ini bermain sebagai Michael Atwood. Akibatnya, dia tidak bisa memakai sepatu selama beberapa hari.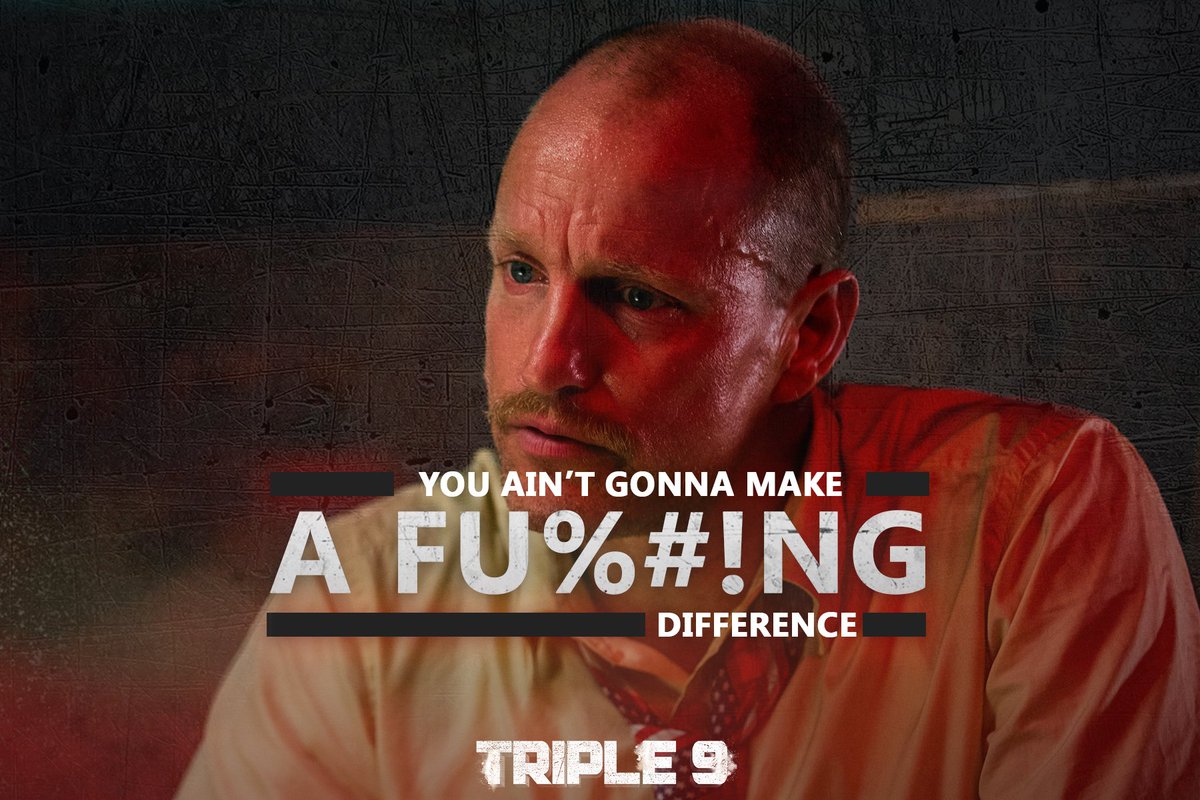 Selain Cassey Affleck, Kate Winslet, dan Chiwetel Ejiofor, Triple 9 memang memasang beberapa nama tenar. Sebut saja Woody "Haymitch The Hunger Games" Harrelson, Anthony Mackie (pemeran Falcon dalam Captain America: The Winter Soldier), Aaron "Need For Speed" Paul, Norman "Daryl The Walking Dead" Reedus, dan Gal Gadot yang juga bakal muncul sebagai Wonder Woman dalam Batman v Superman: Dawn of Justice akhir bulan Maret ini.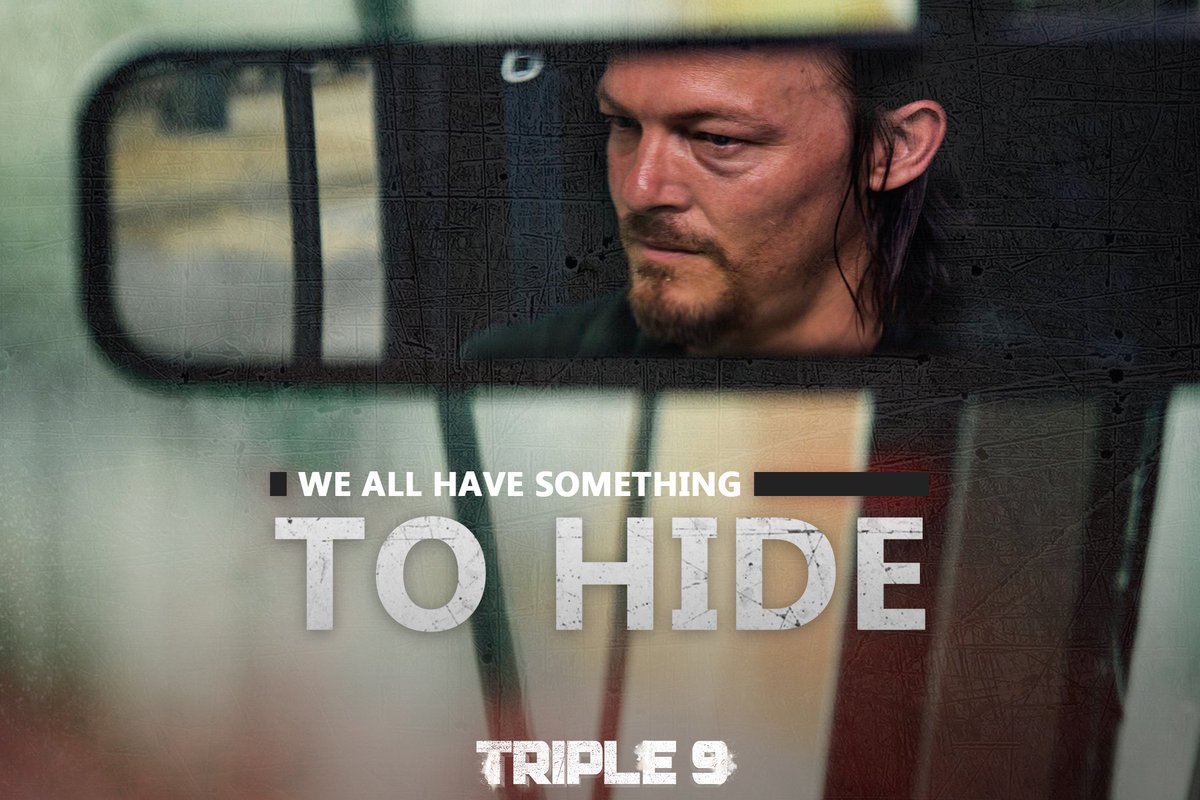 Di Amerika, Triple 9 dirilis sejak tanggal 26 Februari 2016 yang lalu. Saat ini, keluaran Open Road Films itu sudah mengantongi box office USD 13 juta. Sejumlah situs review memberikan rating yang tidak jelek-jelek amat untuk film berdurasi 115 menit ini. Buat para fans dan pemuja Kate Winslet, tentu saja wajib untuk menontonnya. Minimal, untuk mengetahui sisi "slutty" dari aktris berukuran dada 34C tersebut.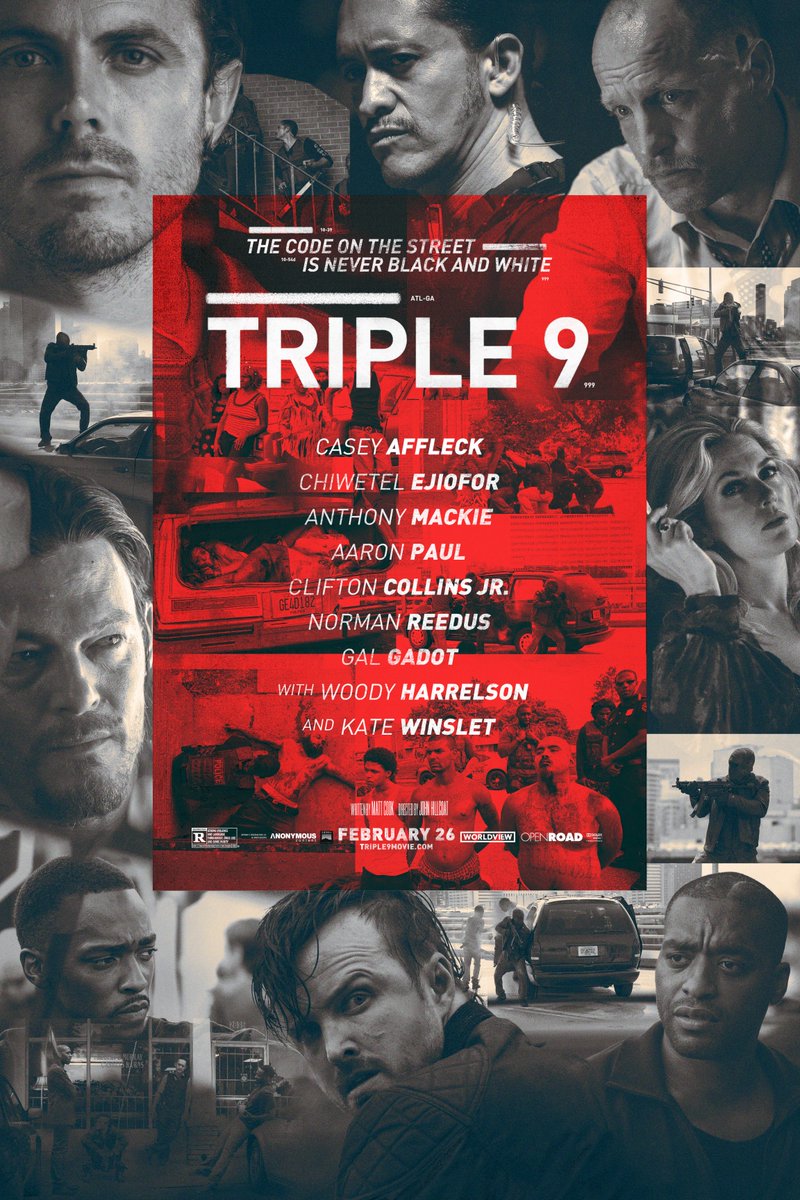 ***
Triple 9
Sutradara: John Hillcoat
Produser: Keith Redmon, Bard Dorros, Marc Butan, Anthony Katagas, Christopher Woodrow, John Hillcoat
Penulis Skenario: Matt Cook
Pemain: Cassey Affleck, Chiwetel Ejiofor, Woody Harrelson, Kate Winslet, Anthony Mackie, Aaron Paul, Norman Reedus, Gal Gadot, Clifton Collins Jr., Teresa Palmer, Michael K. Williams, Luis Da Silva
Musik: Atticus Ross, Bobby Krlic, Leopold Ross, Claudia Sarne
Sinematografi: Nicholas Karakatsanis
Editor: Dylan Tichenor
Produksi: Worldview Entertainment, Sierra Pictures, Anonymous Content, MadRiver Pictures, SureFire Capital
Distributor: Open Road Films
Budget: USD 20 juta
Durasi: 115 menit
Rilis: 26 Februari 2016 (Amerika Serikat), 11 Maret 2016 (Indonesia)
Rating
IMDb: 6,6
Rotten Tomatoes: 5,8
Metacritic: 5,2