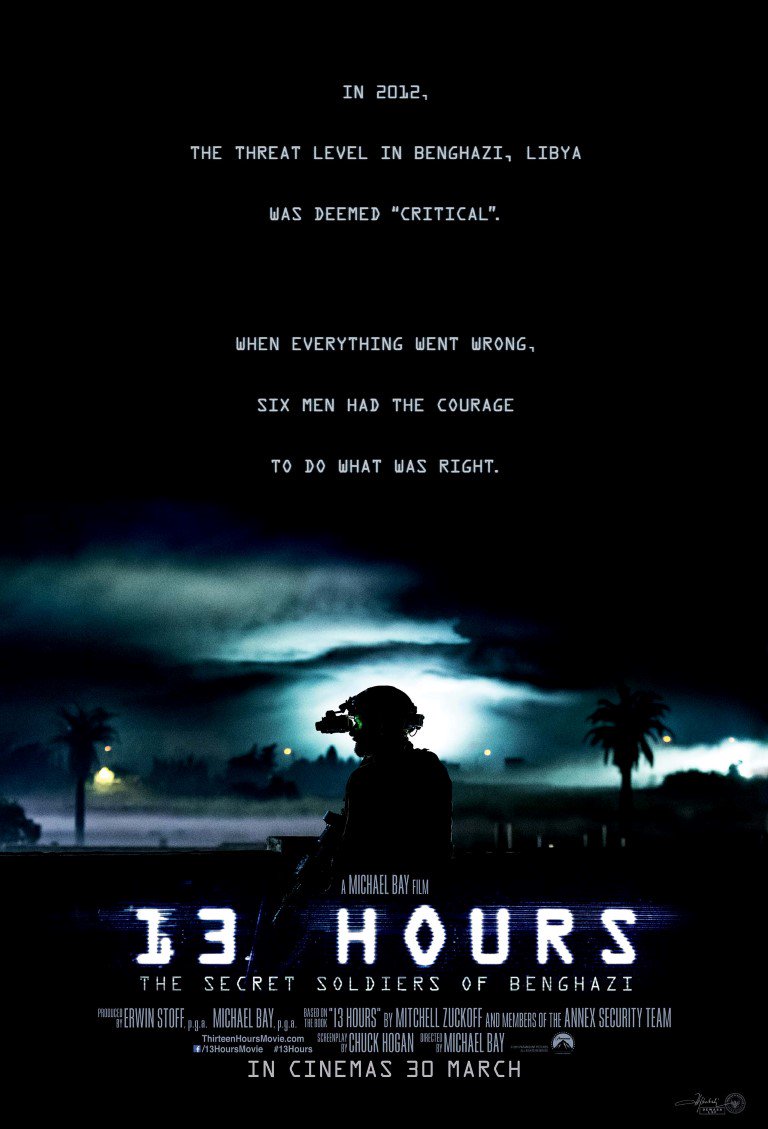 Pada tahun 2012, Kota Benghazi di Libya adalah salah satu tempat paling berbahaya di dunia. Seiring dengan jatuhnya sang penguasa, Muammar Gaddafi, situasi dan kondisi salah satu negeri kaya minyak di Afrika Utara itu memang semrawut dan bisa dibilang tanpa pemerintah. Kala itu, banyak negara yang menutup kedutaan besar karena takut diserang oleh para militan. Namun, tidak demikian halnya dengan Amerika Serikat yang tetap membuka embassy mereka di Benghazi.
Keadaan menjadi kacau setelah terjadi serangan teroris yang terinspirasi dari 9/11 pada tanggal 11 September 2012. Empat warga negara Amerika Serikat, termasuk sang duta besar, J. Christopher Stevens, terbunuh. Selama 13 jam setelah penyerangan tersebut, enam tentara rahasia harus berjuang untuk menyelamatkan 36 orang diplomat dan warga AS yang tersisa. Kisah inilah yang kemudian ditulis oleh Mitchell Zuckoff dalam bukunya yang berjudul 13 Hours. Michael Bay kemudian mengadaptasi karya Zuckoff tersebut dalam film 13 Hours: The Secret Soldiers of Benghazi (2016).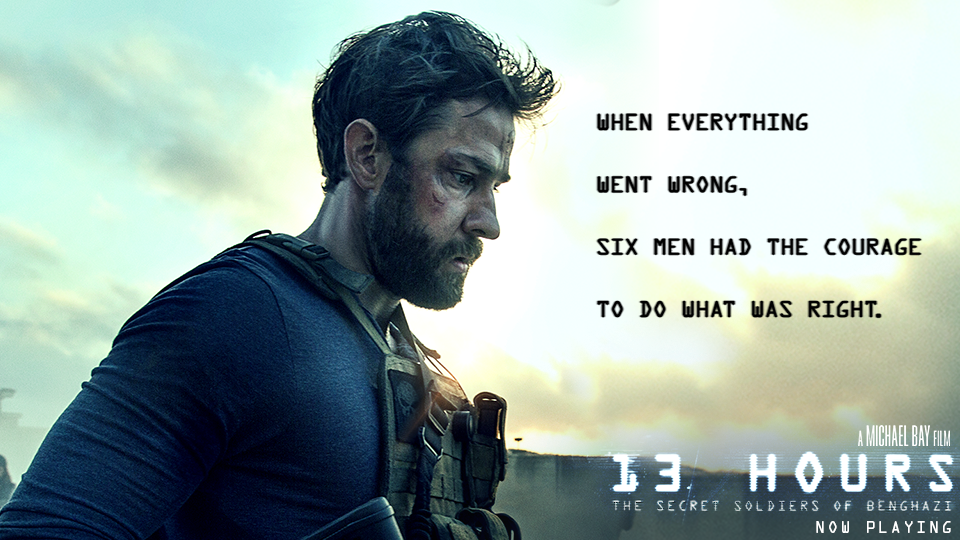 Seperti yang kita tahu sebelumnya, Michael Bay adalah sutradara dibalik film-film action terkenal semacam franchise Bad Boys (1995 dan 2003), The Rock (1996), Armageddon (1998), Pearl Harbor (2001), The Island (2005), dan empat franchise Transformers (2007, 2009, 2011, dan 2014). Karena faktor Bay itulah, film 13 Hours ini cukup menarik perhatian para pengamat meski tidak dibintangi oleh aktor-aktor papan atas.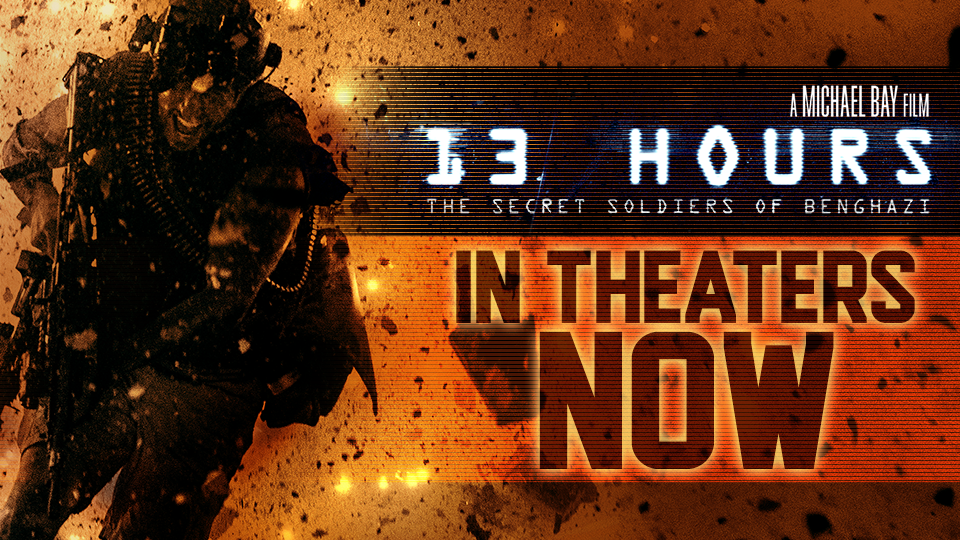 Selama ini, Hollywood memang pernah berhasil membuat film yang terinspirasi dari kisah nyata perjuangan tentara Amerika. Black Hawk Down (2001) adalah salah satunya. Film besutan Ridley Scott itu menceritakan tentang upaya bertahan hidup para anggota US Army Rangers dan Delta Force kala helikopter mereka tertembak jatuh dan terkepung di Mogadishu, Somalia. Selain itu, juga ada Lone Survivor (2013) bikinan Peter Berg yang mengangkat kisah tragis para anggota US Navy SEALs yang dibantai Taliban di pegunungan Afghanistan.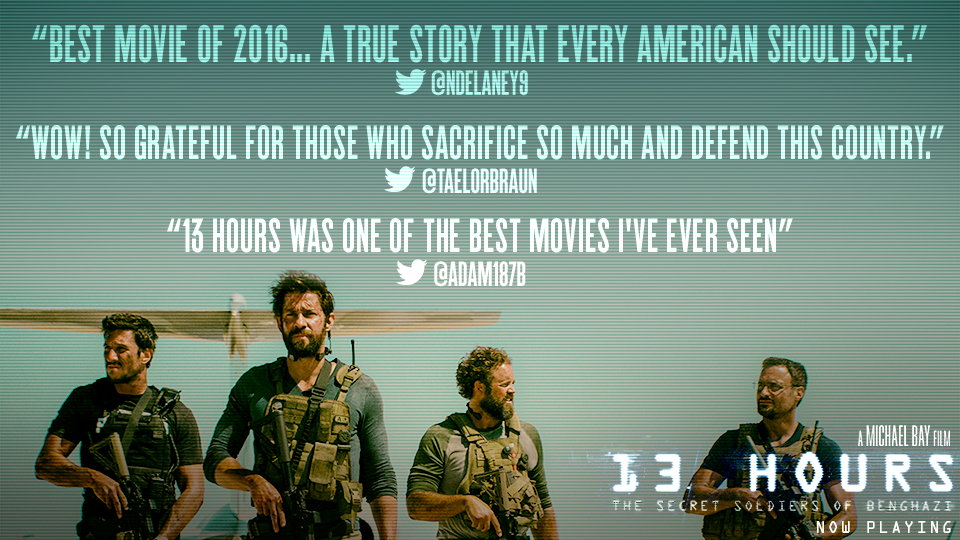 Nah, 13 Hours ini tampaknya dibuat untuk mengikuti kesuksesan para pendahulunya tersebut. Michael Bay diharapkan mampu menghasilkan film yang menegangkan, heroik, sekaligus menyentuh seperti halnya Black Hawk Down dan Lone Survivor. Dengan pengalamannya membesut Armageddon, Pearl Harbor, dan Transformers, tak salah jika banyak orang menantikan film berbujet USD 50 juta yang naskahnya ditulis oleh Chuck Hogan ini.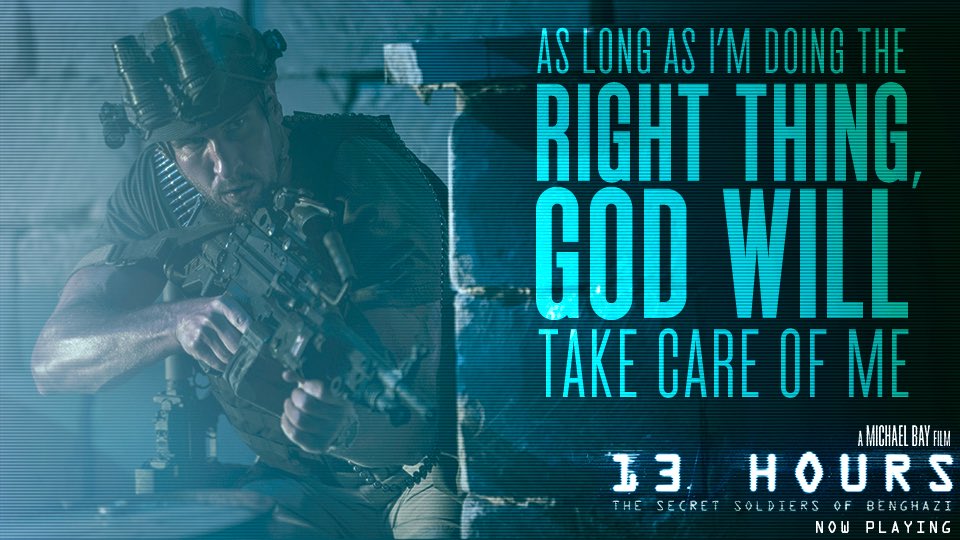 Namun, harapan itu sepertinya tinggal sebuah harapan. Setelah dirilis pada tanggal 15 Januari 2016 di Amerika Serikat, film berdurasi 144 menit ini banyak mendapat ulasan negatif dari para kritikus. Michael Bay tampaknya gagal mengikuti jejak Ridley Scott yang sukses dengan Black Hawk Down-nya (kala itu berhasil memenangkan dua Piala Oscar kategori Best Film Editing dan Best Sound Mixing).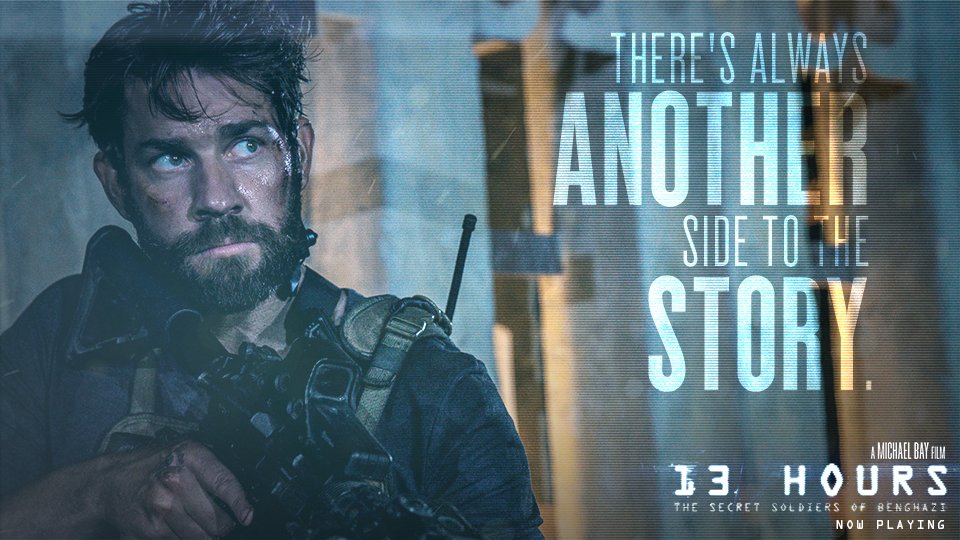 Banyak yang bilang, 13 Hours-nya Michael Bay ini semacam kisah superhero, di mana enam tentara Amerika beraksi bak Rambo dan menghabisi militan yang menyerang mereka. Tidak ada drama tragis seperti yang ditampilkan dalam Black Hawk Down dan Lone Survivor. Sejumlah situs review pun memberikan rating yang kurang positif untuk film yang baru ditayangkan pada akhir bulan Maret di Indonesia ini.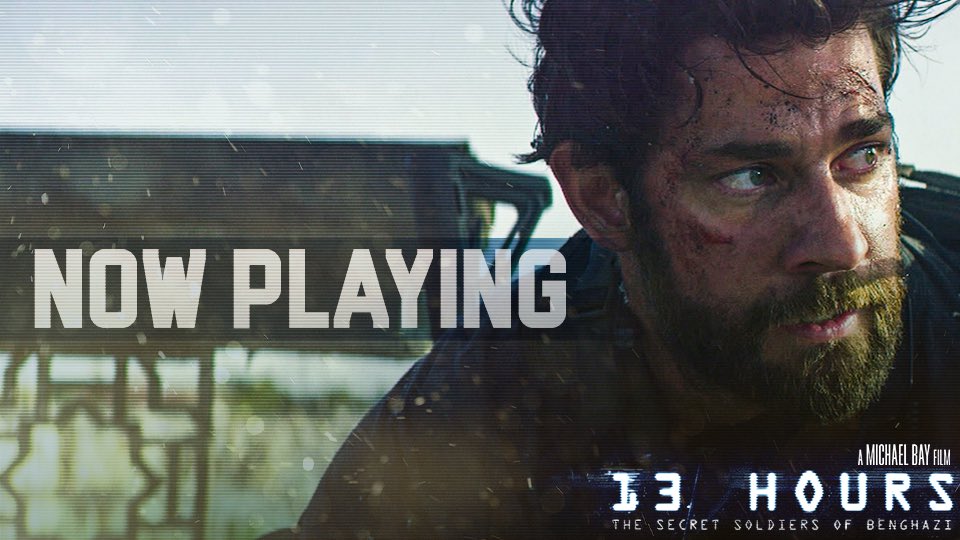 ***
13 Hours: The Secret Soldiers of Benghazhi
Sutradara: Michael Bay
Produser: Michael Bay, Erwin Stoff
Penulis Skenario: Chuck Hogan
Diadaptasi dari: 13 Hours by Mitchell Zuckoff
Pemain: James Badge Dale, John Krasinski, Max Martini, Dominic Fumusa, Pablo Schreiber, David Denman, Toby Stephens, Freddie Stroma
Musik: Lome Balfe
Sinematografi: Dion Beebe
Editor: Pietro Scalia
Produksi: 3 Arts Entertainment, Platinum Dunes
Distributor: Paramount Pictures
Budget: USD 50 juta
Durasi: 144 menit
Rilis: 15 Januari 2016 (Amerika Serikat), 30 Maret 2016 (Indonesia)
Ratings
IMDb: 7,6
Rotten Tomatoes: 5,5
Metacritic: 4,8