Penggunaan drone saat ini sudah menjadi primadona, terutama di kalangan militer. Pesawat robot tanpa awak yang bisa dikendalikan dari jarak jauh itu banyak dimanfaatkan oleh jaringan intelijen untuk memata-matai, sekaligus memberantas, para teroris. Tema inilah yang kemudian diangkat oleh sutradara Gavin Hood dan screenwriter Guy Hibbert dalam film berjudul Eye in the Sky yang saat ini sedang tayang di bioskop-bioskop Indonesia.
Sebelum Eye in the Sky (2016), Hollywood sebenarnya sudah pernah membuat film tentang drone berjudul Good Kill (2014). Kisahnya tentang seorang pilot yang bisa memantau targetnya dari angkasa lewat layar komputer. Selain itu, di serial televisi Homeland yang dibintangi oleh Claire Danes dan Rupert Friend, penggunaan drone juga sering muncul di setiap episodenya.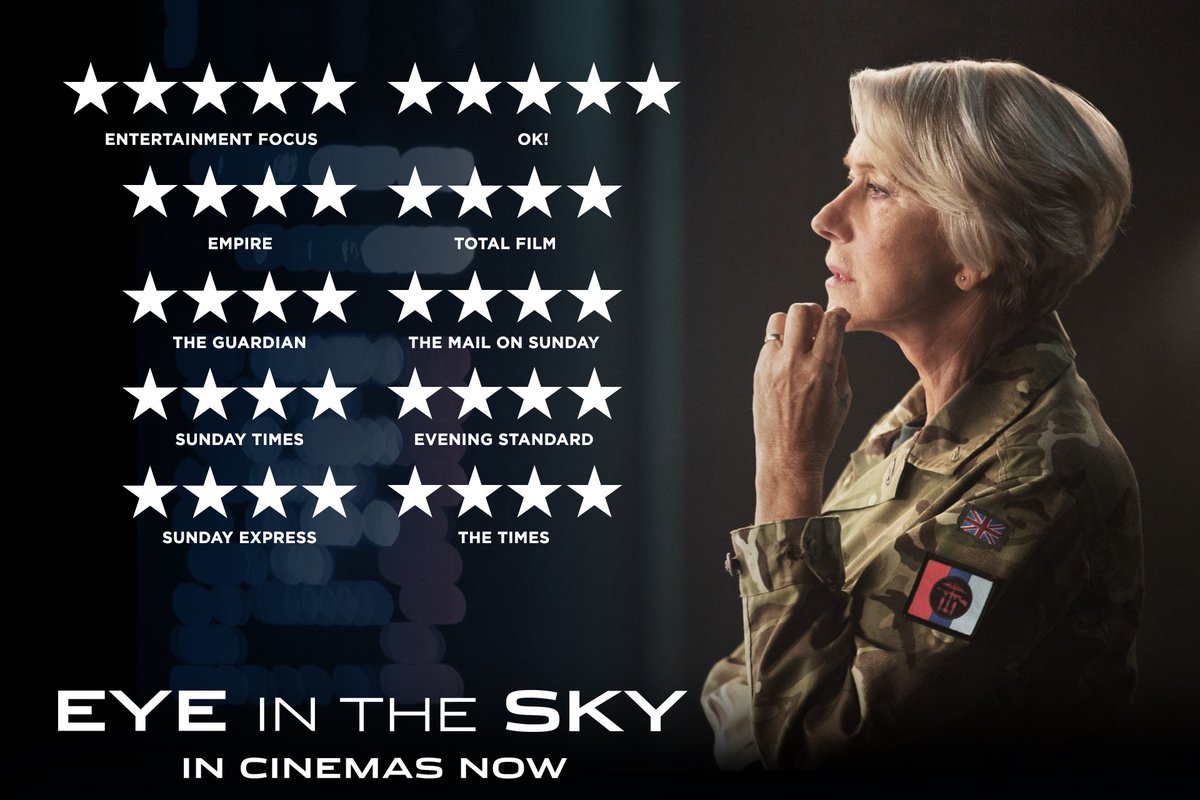 Eye in the Sky sendiri menceritakan tentang upaya Kolonel Katherine Powell (Helen Mirren) di London yang sedang memburu seorang pemimpin teroris Al-Shabaab di Kenya. Dengan menggunakan drone yang dikendalikan dari Nevada oleh pilot USAF Steve Watts (Aaron Paul), Powell berhasil mengetahui letak persembunyian para teroris, sekaligus mengetahui rencana mereka untuk melakukan bom bunuh diri. Demi mencegah hal tersebut, Powell berencana mendahului dengan meledakkan markas para teroris yang berada di lokasi padat penduduk dengan rudal.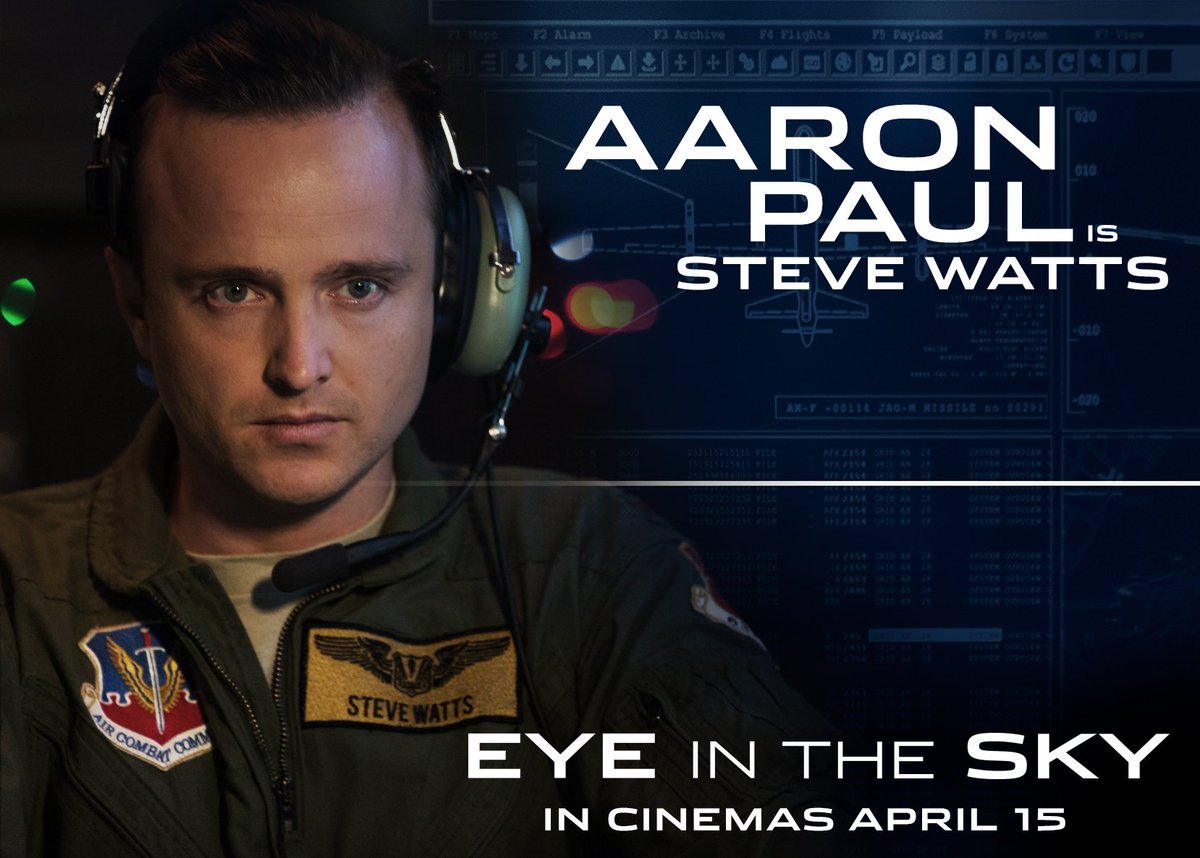 Di sinilah pro dan kontrak mulai terjadi. Para politisi serta para menteri dari Amerika Serikat tidak menyetujui rencana Powell. Keadaan menjadi semakin dilematis ketika ada seorang gadis kecil penjual roti yang berkeliaran di dekat lokasi target pengeboman. Powell yang memantau melalui drone di angkasa harus mengambil keputusan secara cepat dan tepat untuk melanjutkan misinya, atau, membatalkannya.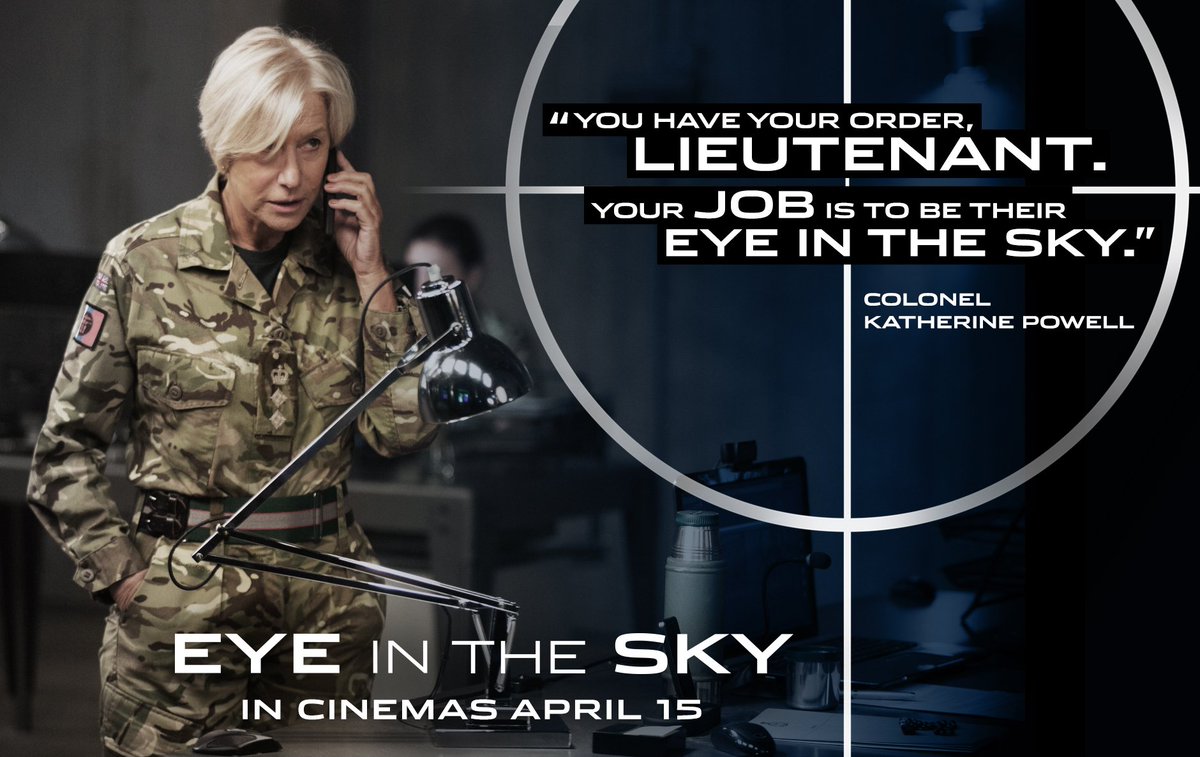 Penulis naskah Guy Hibbert memang sengaja membuat skenario pelik tersebut. Jadi, Eye in the Sky ini tidak hanya menonjolkan action yang menegangkan, melainkan juga pesan moral yang bisa dipetik oleh para penonton. Bahwa menjadi pemimpin intelijen itu memang tidak mudah. Keputusan yang mereka ambil tidak semata-mata demi keberhasilan misi, tetapi juga harus mempertimbangkan nilai-nilai kemanusiaan.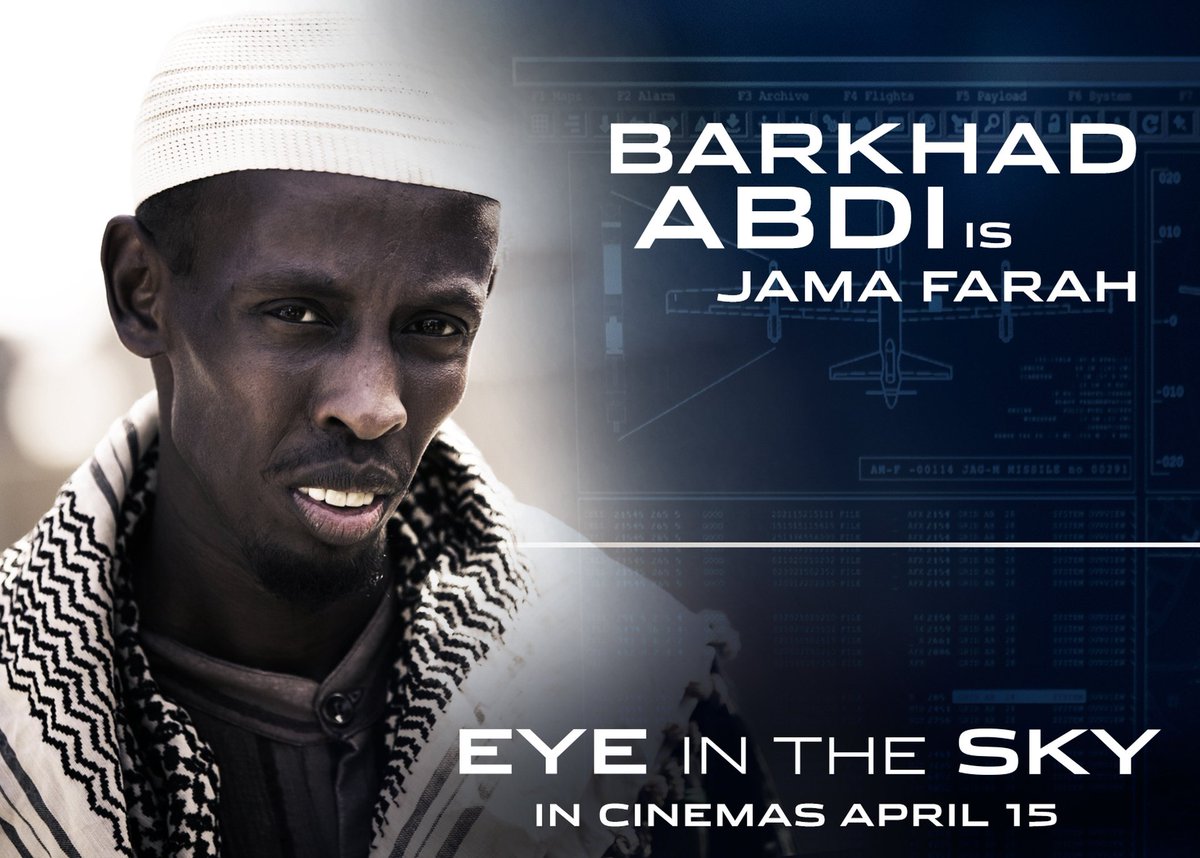 Di lain pihak, bagi Gavin Hood, membesut film yang berkaitan dengan teroris sebenarnya bukan hal yang baru. Sutradara X-Men Origins: Wolverine (2009) ini sudah pernah membuat Rendition (2007). Namun, bila dibandingkan film terdahulunya itu, Eye in the Sky ini jalan ceritanya jauh lebih ringan dan tidak mengajak para penonton untuk banyak berpikir. Hood lebih menekankan pada penggambaran karakter setiap tokoh yang terlibat.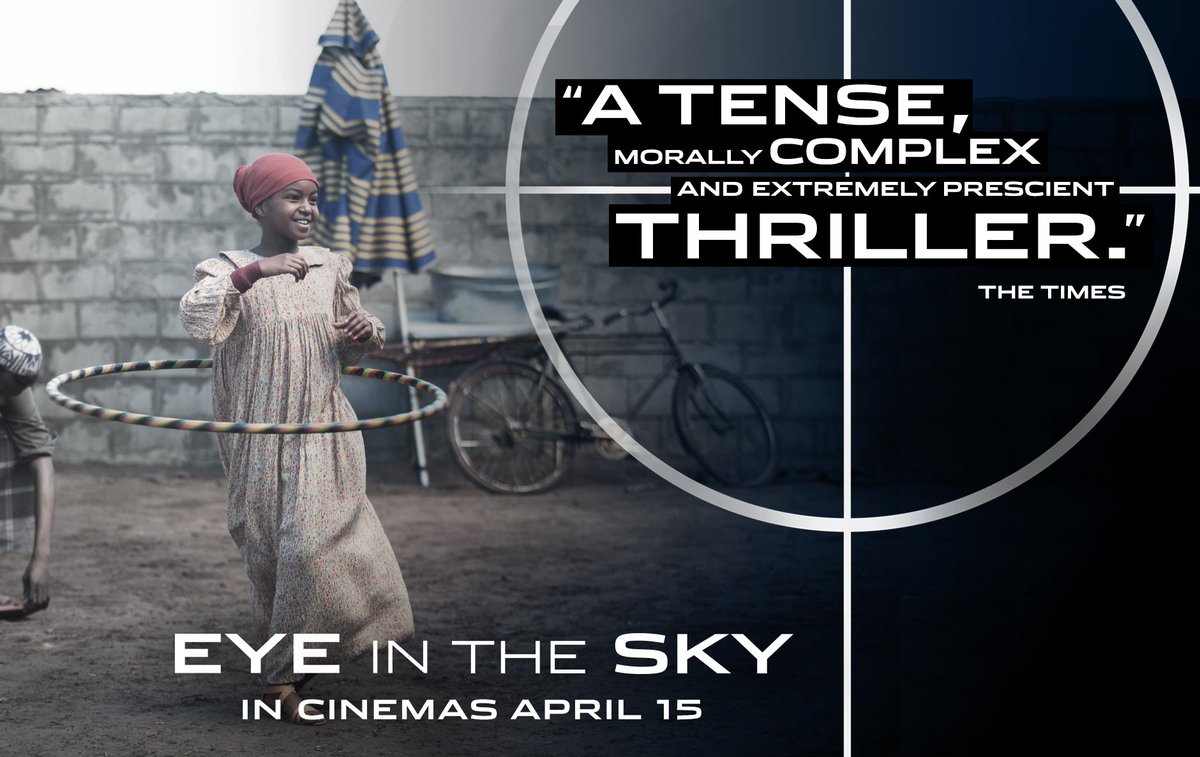 Demi menampilkan karakter Steve Watts yang nyata, Hodd dan Hibbert sampai menyewa seorang pilot drone yang berpengalaman menerbangkan pesawat F-16 saat perang Iraq sebagai penasihat teknis. Selain itu, mereka juga melakukan riset dan menggali informasi mendalam dari kalangan intelijen militer untuk menciptakan sosok Kolonel Katherine Powell.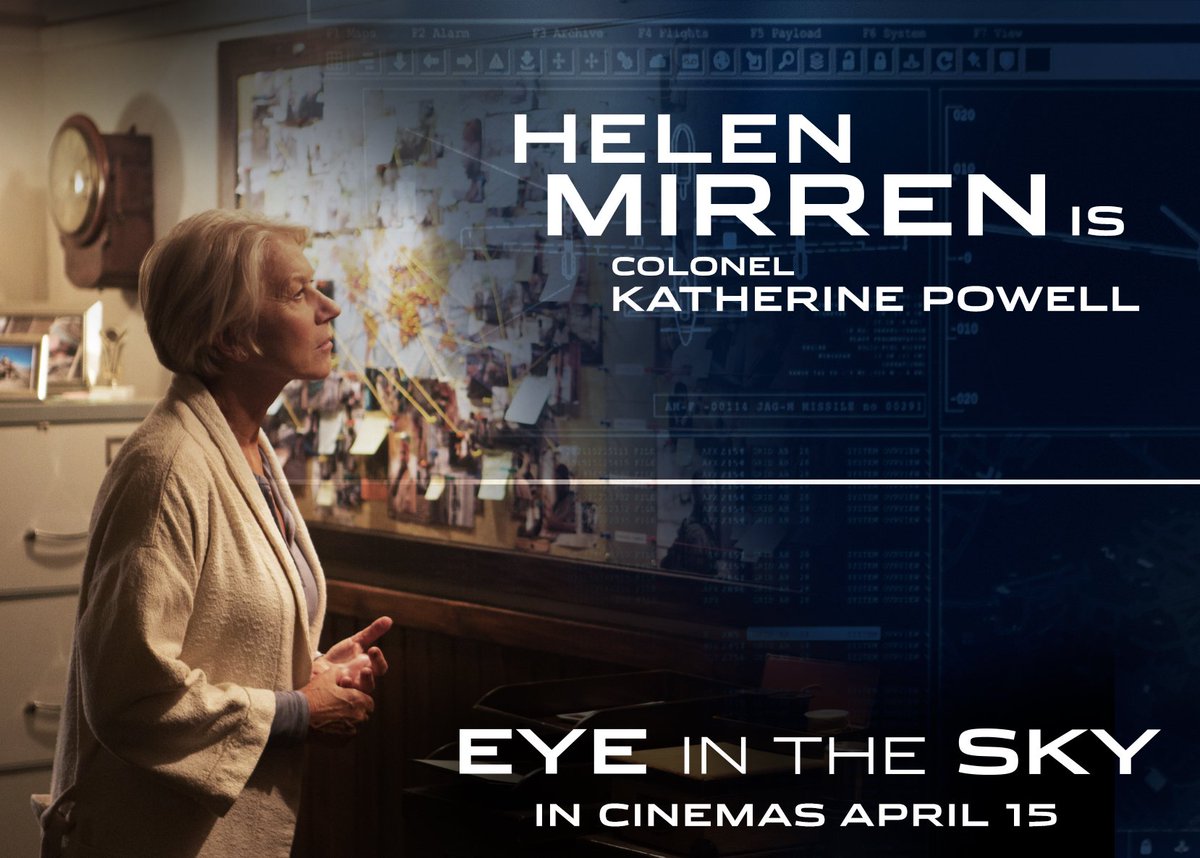 Meski menceritakan tentang drone yang berteknologi canggih dan proses syutingnya banyak menggunakan CGI (computer-generated imagery), pembuatan Eye in the Sky diperkirakan tidak memakan bujet yang besar. Salah satunya disebabkan oleh lokasi pengambilan gambar yang hanya dilakukan di satu tempat, yaitu di Cape Town, Afrika Selatan.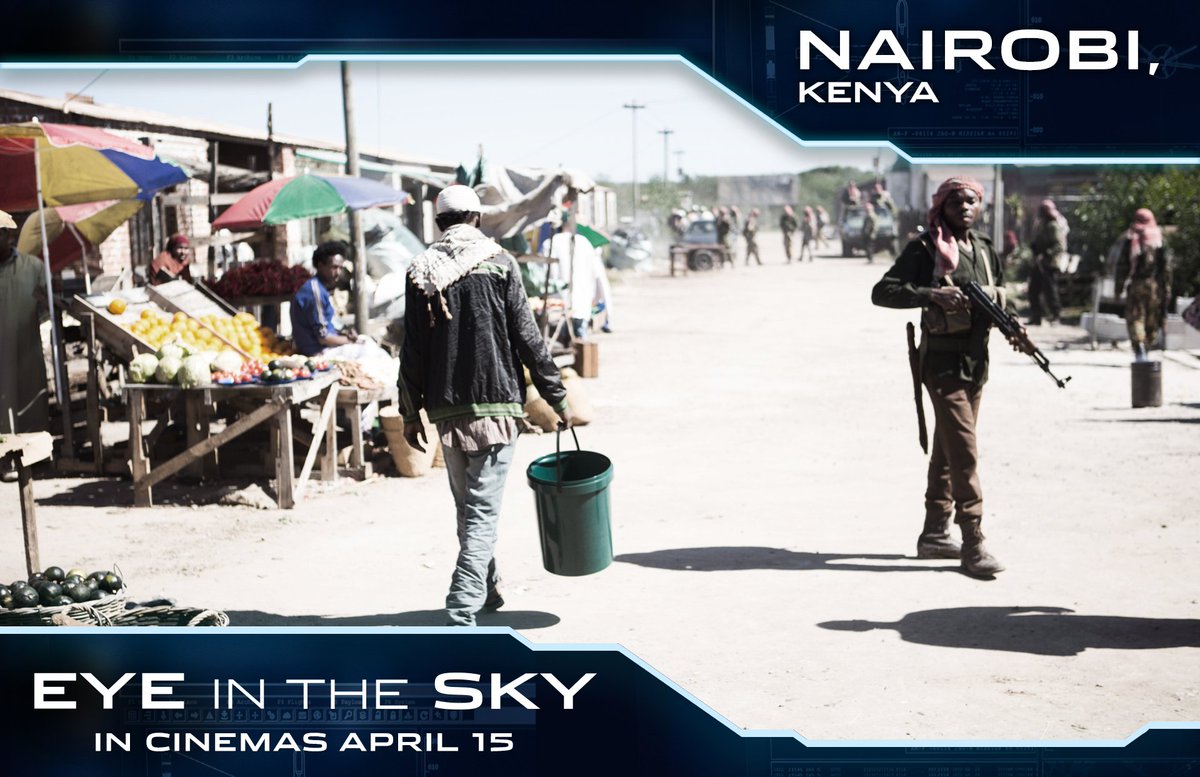 Setelah dirilis pada 1 April 2016 yang lalu di Amerika Serikat, film berdurasi 102 menit ini mendapat rating yang cukup positif dari sejumlah situs review. Film terakhir almarhum Alan Rickman yang bulan Januari lalu meninggal akibat kanker tersebut dianggap memberi gambaran baru tentang perang modern antara intelijen militer melawan teroris. Para penonton selama ini memang sudah bosan dengan film-film perang mainstream yang hanya mengandalkan aksi tembak-menembak.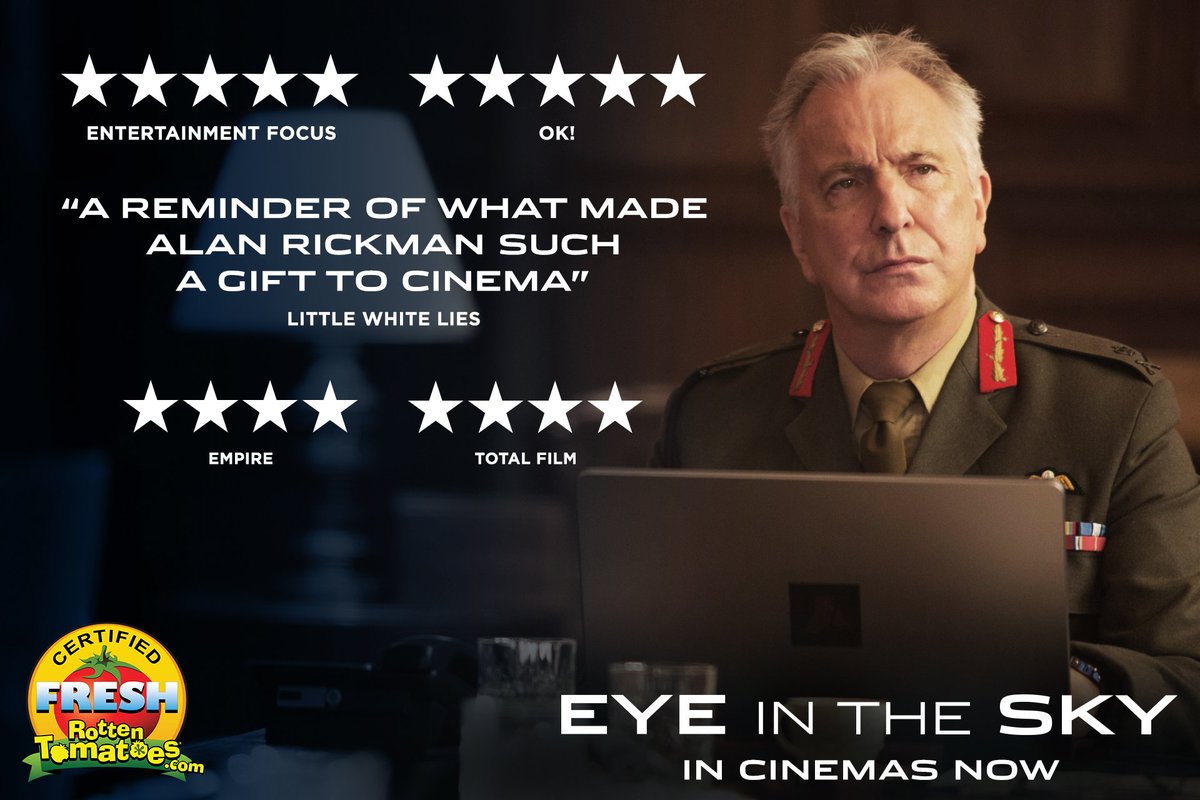 ***
Eye in the Sky
Sutradara: Gavin Hood
Produser: Ged Doherty, Colin Firth, David Lancaster
Penulis Skenario: Guy Hibbert
Pemain: Helen Mirren, Aaron Paul, Alan Rickman, Barkhad Abdi
Musik: Paul Hepker, Mark Kilian
Sinematografi: Haris Zambarloukos
Editor: Megan Gill
Produksi: Entertainment One, Raindog Films
Distributor: Entertainment One (Inggris), Bleecker Street (Amerika Serikat)
Durasi: 102 menit
Rilis: 1 April 2016 (Amerika Serikat), 14 April 2016 (Indonesia)
Ratings
IMDb: 7,8
Rotten Tomatoes: 7,4
Metacritic: 7,3