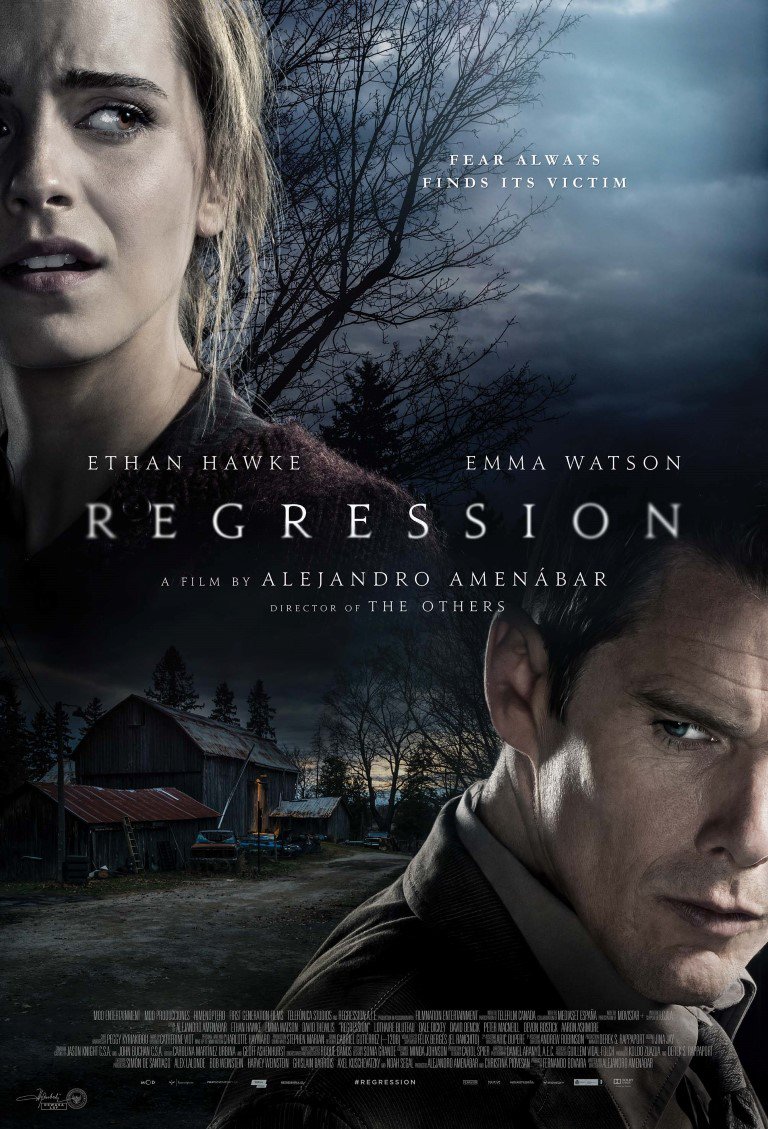 Di tengah membanjirnya film dongeng dan superhero yang didominasi oleh penggunaan special effect, film horror klasik tetap mendapat tempat tersendiri di kalangan moviemania. Apalagi, jika film horror tersebut diinspirasi oleh kisah nyata seperti halnya The Conjuring yang menuai kesuksean pada tahun 2013 yang lalu.
Tagline based on true story itu pula yang akhirnya membawa sutradara The Others (2001), Alejandro Amenabar, tertarik untuk menggarap Regression, film horror yang mengambil tema tentang pemujaan setan. Mengusung dua nama beken, Emma Watson, si Hermione Granger dalam franchise Harry Potter, dan Ethan Hawke, film berbujet USD 20 juta ini diharapkan mampu menyamai kesuksesan The Conjuring, Sinister, maupun Insidious.
Cerita Regression sendiri berpusat pada sosok Detektif Bruce Kenner (Ethan Hawke), seorang polisi yang tengah menyelediki kasus pencabulan ayah terhadap anak gadisnya di Minnesota, Amerika Serikat, pada tahun 1990. Setelah melakukan interogasi, Bruce mendapati bahwa Angela Gray (Emma Watson) yang masih berusia 17 tahun dicabuli ayahnya, John (David Dencik), karena dilatarbelakangi ritual pemujaan setan. Bruce pun kemudian berusaha membongkar kegiatan aliran sesat yang diikuti oleh John.
Angela sendiri mengalami depressi berat akibat perbuatan bejat ayahnya. Meski demikian, Bruce tetap berusaha keras mendapatkan informasi tanpa mengindahkan keadaan Angela. Anggota keluarga Gray yang lain juga tak luput dari interogasinya dengan menggunakan teknik regresi, yaitu sebuah metode eksperimental untuk menggali memori ciptaan Professor Kenneth Raines (David Thewlis).
Obsesi Bruce yang berlebihan dalam mengusut organisasi sesat tersebut akhirnya malah membuat dia tertekan. Bruce mulai mengalami mimpi buruk tentang ritual pemujaan setan. Semakin lama semakin intens dan membuat dia paranoid. Mampukah Bruce memecahkan kasus pelik yang membuatnya penasaran ini?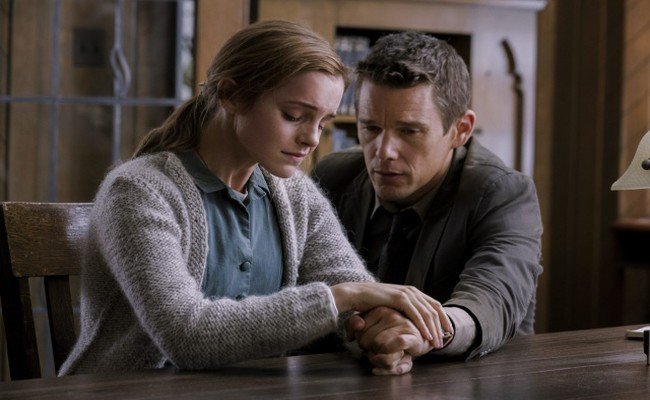 Kehadiran dua bintang dengan nama terkenal sempat mengangkat film Regression. Sutradara Alejandro Amenabar sendiri memuji akting Ethan Hawke dan Emma Watson dalam memerankan sosok Bruce dan Angela. Keduanya dia nilai mampu menampilkan karakter orang yang sedang depresi dengan apik. Kesan panik yang diperlihatkan oleh Hawke dan Watson juga tampak alamiah sehingga mampu membawa suasana semakin mencekam.
Namun, setelah dirilis pada bulan Oktober 2015 di Eropa serta bulan Februari 2016 di Amerika Serikat (di Indonesia sendiri baru akan ditayangkan pada bulan September 2016), Regression menuai rating yang negatif dari sejumlah situs review. Ritual pemujaan setannya biasa saja dan tidak mengerikan. Film berdurasi 106 menit ini dianggap kurang horror dan lebih cocok disebut sebagai drama misteri. Alur ceritanya juga dinilai membosankan dan bertele-tele. Apalagi, ending-nya ternyata mengecewakan. Alejandro Amenabar gagal menghadirkan psychological thriller twist yang mengagetkan.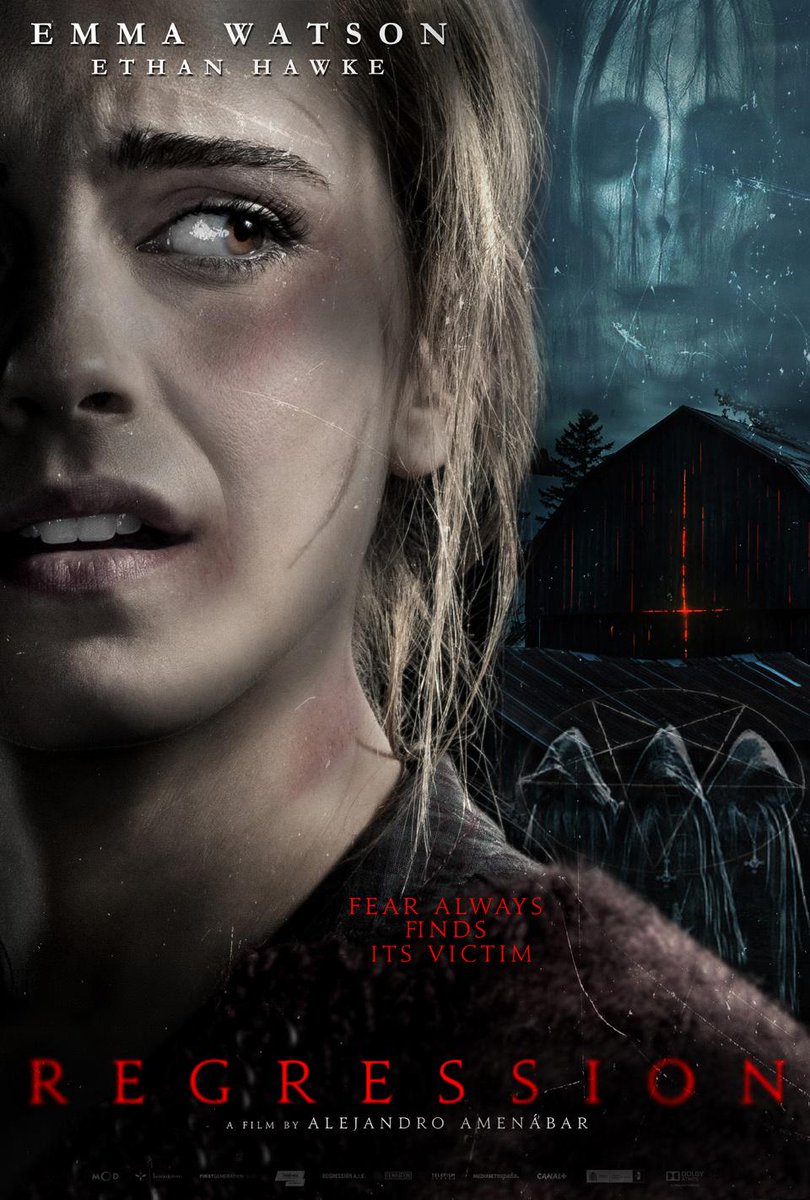 ***
Regression
Sutradara: Alejandro Amenábar
Produser: Alejandro Amenábar, Fernando Bovaira, Christina Piovesan
Penulis Skenario: Alejandro Amenábar
Pemain: Ethan Hawke, Emma Watson, David Thewlis, Lothaire Bluteau, Dale Dickey, David Dencik, Peter MacNeill, Devon Bostick, Aaron Ashmore
Musik: Roque Baños
Sinematografi: Daniel Aranyó
Penyunting: Carolina Martínez Urbina
Produksi: First Generation Films, Himenóptero, Mod Producciones, Telecinco Cinema, Telefónica Studios
Distributor: The Weinstein Company (Amerika Serikat), Universal Pictures (Spanyol), Elevation Pictures (Kanada)
Budget: USD 20 juta
Durasi: 106 menit
Rilis: 2 Oktober 2015 (Spanyol), 9 Oktober 2015 (Inggris), 5 Februari 2016 (Amerika Serikat), 30 September 2016 (Indonesia)
Ratings
IMDb: 5,7
Rotten Tomatoes: 14%
Metacritic: 32