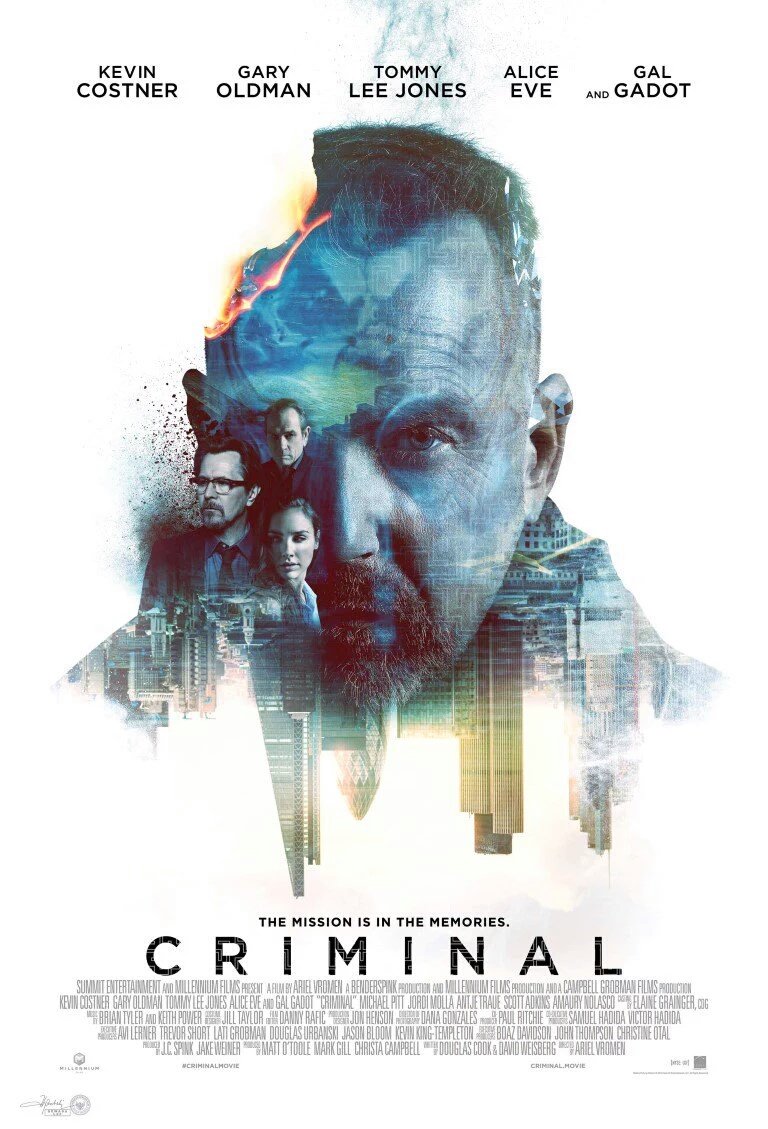 Mengusung sejumlah nama besar seperti Kevin Costner, Gal "Wonder Woman" Gadot, Gary Oldman, Tommy Lee Jones, dan Ryan Reynolds, Criminal seharusnya bisa memikat perhatian para moviemania. Sayangnya, film action yang tayang mulai tanggal 15 April 2016 di Amerika Serikat ini dirilis berbarengan dengan The Jungle Book. Tak lama kemudian, Captain America: Civil War dan Ada Apa Dengan Cinta? 2 juga mendominasi layar bioskop. Tak heran, film berdurasi 113 menit ini baru mendapat tempat pada tanggal 4 Mei 2016 di Indonesia.
Dilihat dari segi cerita, Criminal sebenarnya cukup menarik. Berkisah tentang seorang agen rahasia CIA bernama Bill Pope yang "semula" diperankan oleh Ryan "Deadpool" Reynolds. Iya, "semula". Karena selanjutnya, si Bill Pope ini menjalani proses body swap alias bertukar tubuh. Premis unik inilah yang membuat Criminal berbeda dengan film-film action sejenis lainnya.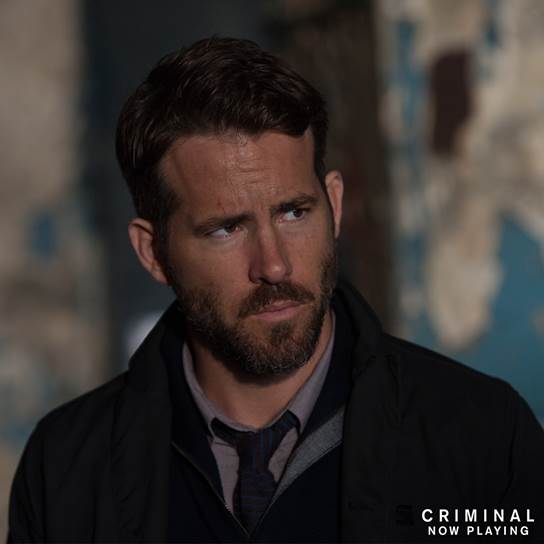 Awalnya, Bill Pope (Ryan Reynolds) yang berbasis di London sedang menjalankan misi dari CIA untuk mengawasi Xavier Heimdahl (Jordi Molla), seorang industrialis anarkis yang berencana meretas kode peluncuran senjata nuklir di seluruh dunia. Sialnya, demi melindungi hacker Jan Stroop alias The Dutchman (Michael Pitt) yang membelot dari Heimdahl, Pope tertangkap dan kemudian disiksa oleh para begundal Heimdahl hingga tewas.
CIA pun kalang-kabut. Pope adalah agen terpenting yang mereka miliki. Tugasnya dalam menangkal serangan nuklir terhadap pemerintah masih belum selesai. Masalahnya, CIA tidak memiliki agen lain yang setangguh Pope untuk melanjutkan misi tersebut. Selain itu, hanya Pope yang mengetahui letak persembunyian The Dutchman, hacker yang sedang diburu oleh Heimdahl untuk meretas kode peluncuran nuklir.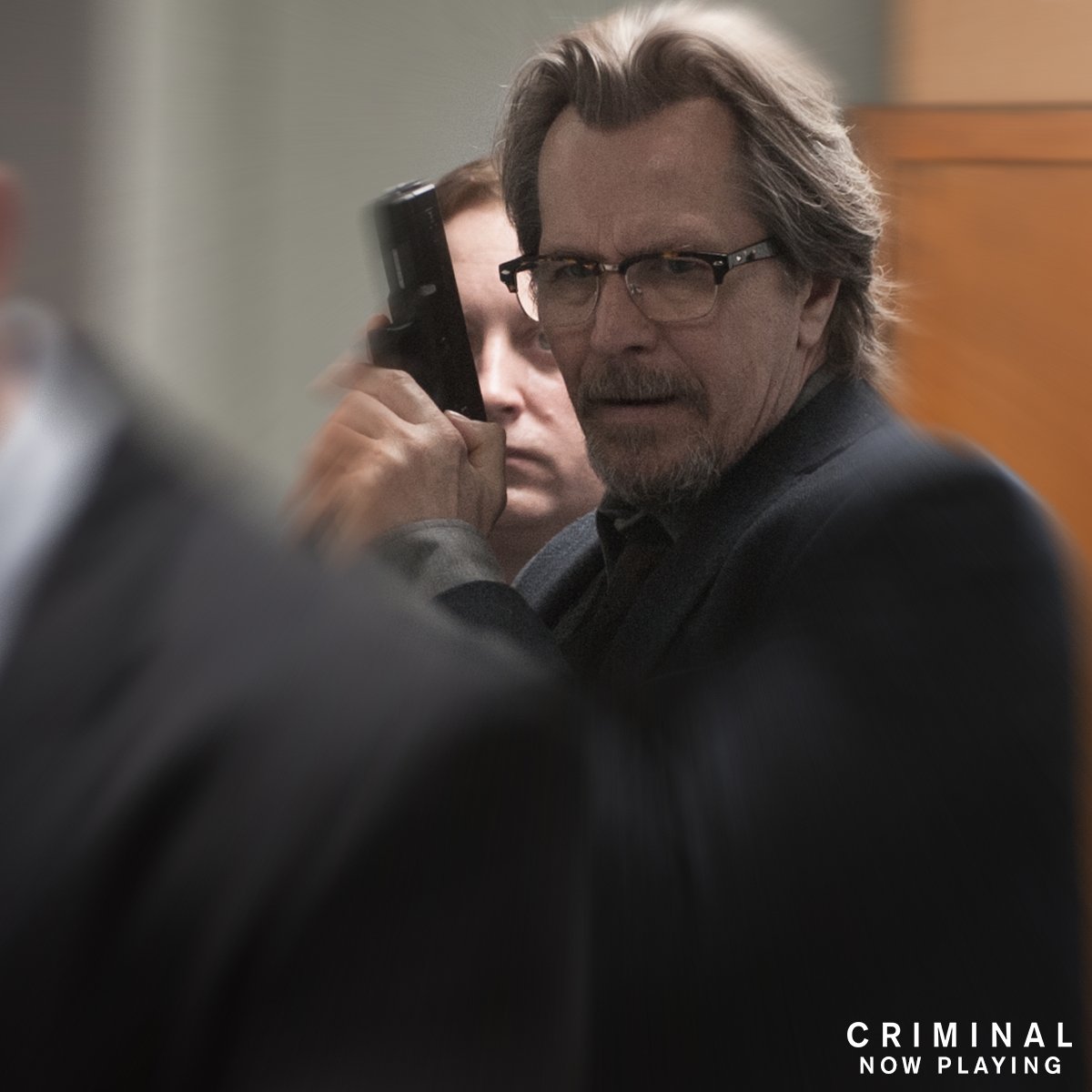 Di tengah kegalauan dan keputusasaan, Supervisor CIA, Quaker Wells (Gary Oldman), meminta bantuan Dr. Mahal Franks (Tommy Lee Jones), seorang ilmuwan yang sedang mengembangkan cara untuk mencangkok memori dari orang yang sudah mati. Otak Bill Pope yang sudah tewas pun menjadi objek percobaan. CIA akan mentransfer memori salah satu agen terbaik mereka yang sudah isdet ke pria lain yang kriteria fisiknya sesuai.
Dr. Franks kemudian mengajukan nama Jericho Stewart (Kevin Costner), seorang narapidana hukuman mati, untuk menerima memori dari almarhum Bill Pope. Jericho dipilih karena memiliki perilaku kriminal yang disebabkan trauma otak di masa kecil. Jadi, diharapkan, bakal lebih mudah bagi Dr. Franks untuk mencangkok memori Pope ke dalam pikiran Jericho. Karena sudah tidak memiliki harapan hidup, si kriminal itu pun menerima tawaran dari CIA untuk menjadi kelinci percobaan.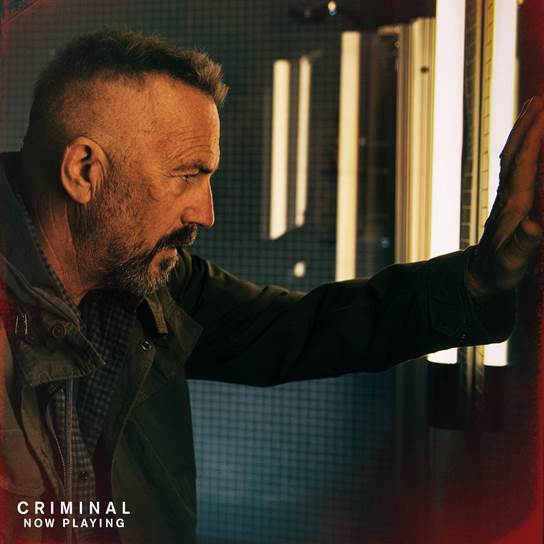 Seusai menjalani pencangkokan memori, yang ternyata tidak begitu sukses, Jericho secara otomatis mendapat keahlian dari almarhum Pope. Kemampuan bela diri dan menembak dari sang agen CIA, tanpa dia sadari, tertanam dalam pikirannya. Jericho juga teringat pada istri Pope, yaitu Jillian (Gal Gadot), dan putrinya, Emma. Rasa cinta pun tumbuh di antara mereka.
Selanjutnya, dengan modal memori dari mendiang Bill Pope, Jericho harus menjalankan tugas yang diembankan oleh CIA untuk menemukan The Dutchman dan menghentikan Heimdahl. Kali ini, bukan hanya nyawanya yang menjadi taruhan, melainkan juga Jill dan putrinya. Mampukah sang kriminal Jericho Stewart menuntaskan misinya?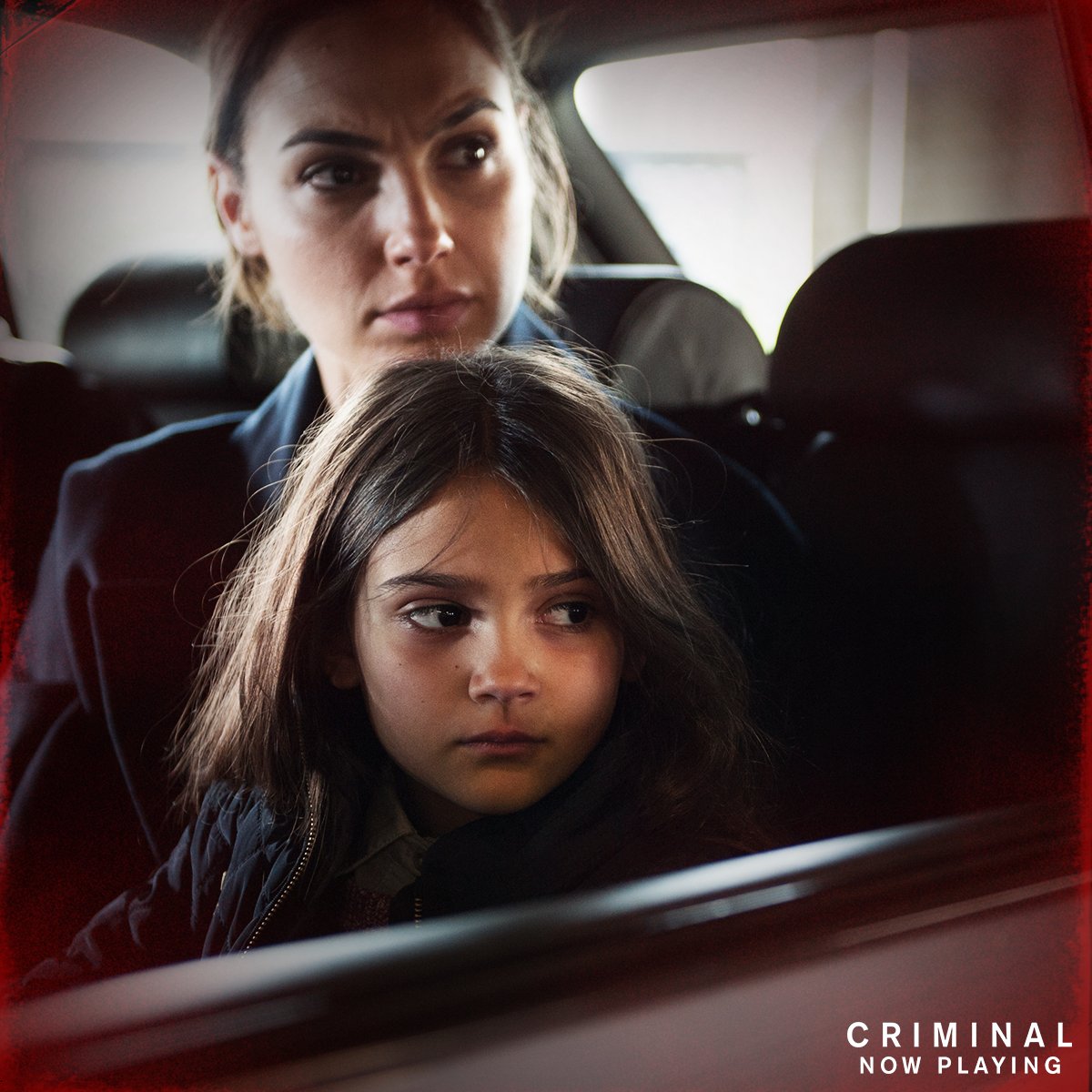 Sebelum akhirnya tayang di Amerika Serikat pada 15 April 2016 yang lalu, pada mulanya, film yang disutradarai oleh Ariel Vromen ini direncanakan rilis pada 22 Januari 2016. Bintang senior semacam Gary Oldman, awalnya, juga optimistis film ini bakal sukses. Apalagi, pemeran Dracula itu bakal reuni dengan aktor-aktor kawakan angkatan 1990-an seperti Kevin Costner dan Tommy Lee Jones.
Namun, setelah hampir sebulan tayang secara global, Criminal ternyata hanya mampu mengumpulkan pemasukan USD 17 juta. Padahal, bujet produksinya mencapai USD 31,5 juta. Jangankan menuai profit, untuk balik modal pun masih jauh. Sejumlah situs review juga memberikan rating yang negatif. Meski dibanjiri oleh sejumlah bintang top berpengalaman, produksi Millenium Films ini tampaknya gagal memenuhi harapan para penonton.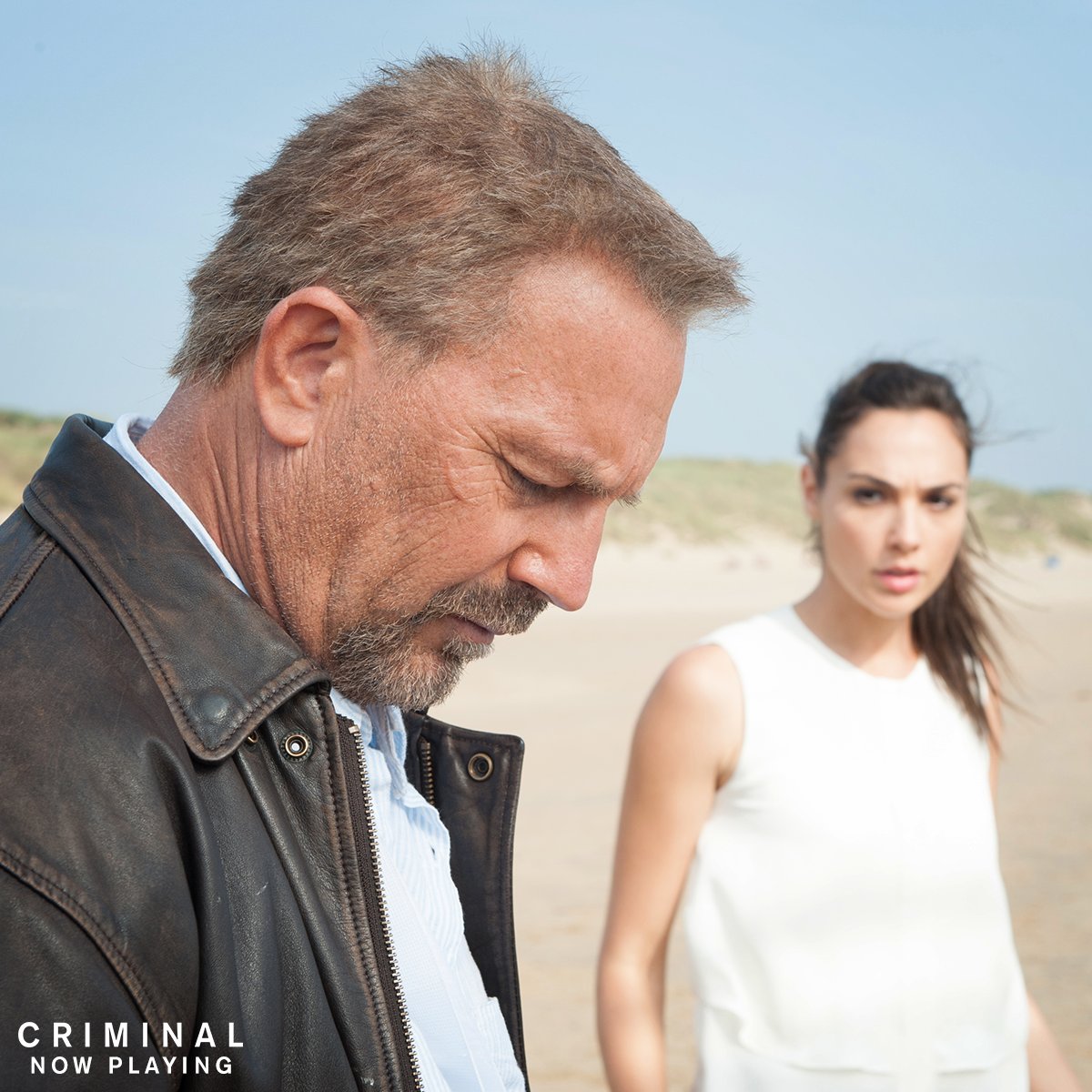 ***
Criminal
Sutradara: Ariel Vromen
Produser: Chris Bender, Christa Campbell, Boaz Davidson, Mark Gill, Lati Grobman, Matthew O'Toole, Trevor Short, J. C. Spink, John Thompson
Penulis Skenario: Douglas Cook, David Weisberg
Pemain: Kevin Costner, Gary Oldman, Tommy Lee Jones, Alice Eve, Gal Gadot, Michael Pitt, Jordi Mollà, Antje Traue, Scott Adkins, Amaury Nolasco, Ryan Reynolds, Robert Davi
Musik: Brian Tyler, Keith Power
Sinematografi: Dana Gonzales
Penyunting: Danny Rafic
Produksi: BenderSpink, Campbell-Grobman Films, Millennium Films
Distributor: Summit Entertainment
Budget: USD 31,5 juta
Durasi: 113 menit
Rilis: 15 April 2016 (Amerika Serikat), 4 Mei 2016 (Indonesia)
Ratings
IMDb: 6,5
Rotten Tomatoes: 4,4
Metacritic: 3,7