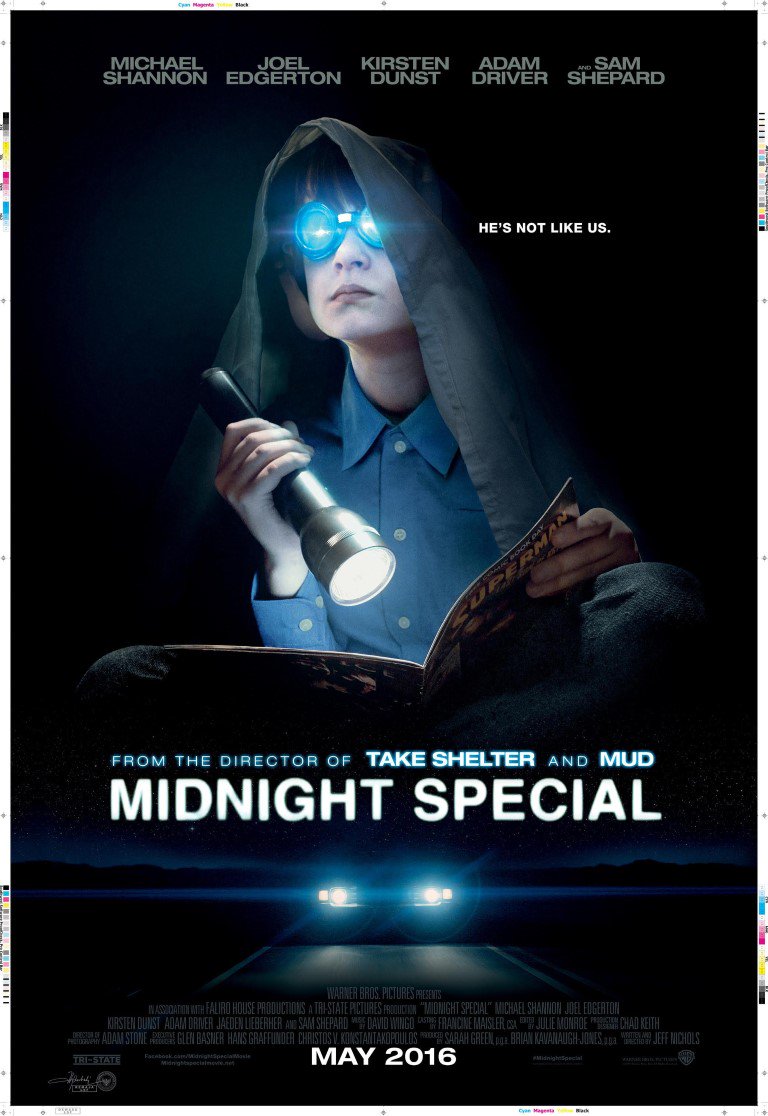 Di saat layar bioskop dan perhatian filmania didominasi oleh Captain America: Civil War dan Ada Apa dengan Cinta? 2, sebenarnya juga terselip Midnight Special yang sayang untuk dilewatkan. Film drama sci-fi besutan sutradara Jeff Nichols ini baru mendapatkan layar di Indonesia pada tanggal 11 Mei 2016. Sekitar dua bulan lebih lambat daripada di Amerika Serikat.
Jika dilihat dari daftar pemainnya, Midnight Special ini dibintangi oleh sejumlah nama yang cukup terkenal, antara lain aktor kawakan Michael Shannon yang baru saja muncul sebagai General Zod di Batman v Superman: Dawn of Justice. Lalu, juga ada duo Star Wars, si Kylo Ren, Adam Driver, dan si Owen Lars, Joel Edgerton. Sebagai pemanis, Kirsten Dunst menjadi satu-satunya aktris di film yang didistribusikan oleh Warner Bros. ini.
Midnight Special sendiri mengisahkan tentang Roy Tomlin (Michael Shannon) dan anaknya, Alton Meyer (Jaeden Lieberher) yang memiliki kemampuan spesial layaknya superhero. Kedua mata bocah berusia 8 tahun itu bisa memancarkan sinar biru yang mampu menghancurkan semua benda yang dilihatnya. Semacam alien. Calon Superman.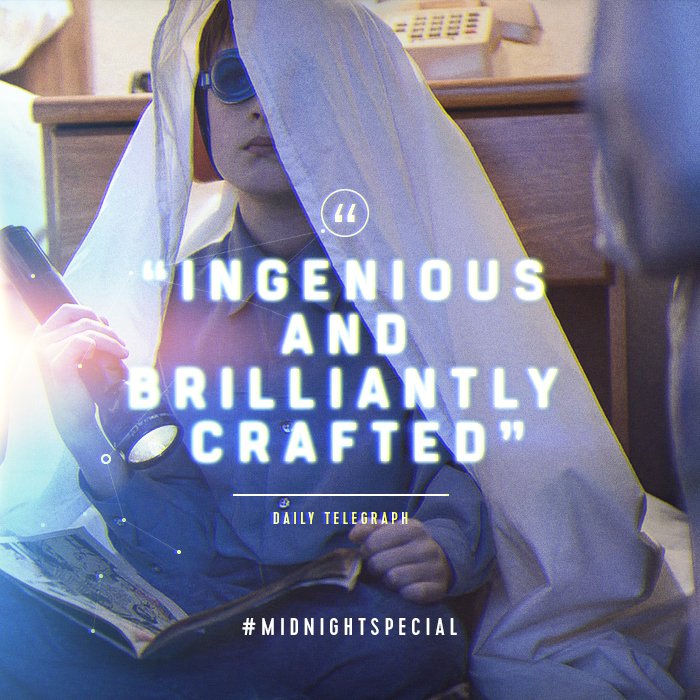 Tak pelak, karena keistimewaannya itu, Alton pun diburu oleh banyak pihak. Sekte keagamaan menganggapnya sebagai seorang nabi yang menghasilkan mukjizat. Tak ketinggalan, FBI juga ikut menyelidiki dan berniat menangkapnya. Analis Paul Sevier (Adam Driver) terobsesi ingin mengobservasi bocah dengan kemampuan supernatural tersebut.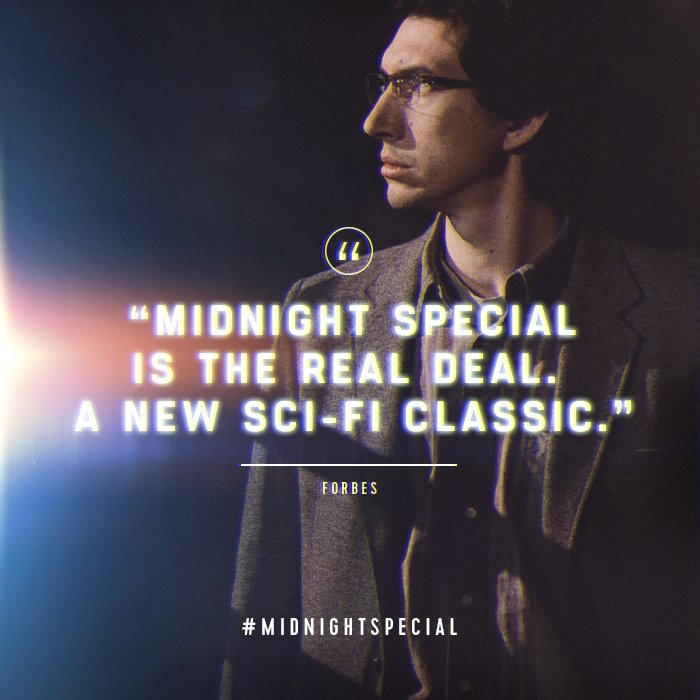 Roy, dengan dibantu oleh sobatnya yang seorang tentara, Lucas (Joel Edgerton), akhirnya memutuskan untuk melarikan anaknya. Alton harus dibawa ke lokasi khusus, pada tanggal yang sudah ditentukan, sebelum terjadi peristiwa besar yang bisa mengguncang dunia. Selain itu, sang ibu, Sarah Tomlin (Kirsten Dunst), juga ingin bertemu dengan putra semata wayangnya itu. Mampukah Roy menyelamatkan Alton dari kejaran para pemburunya?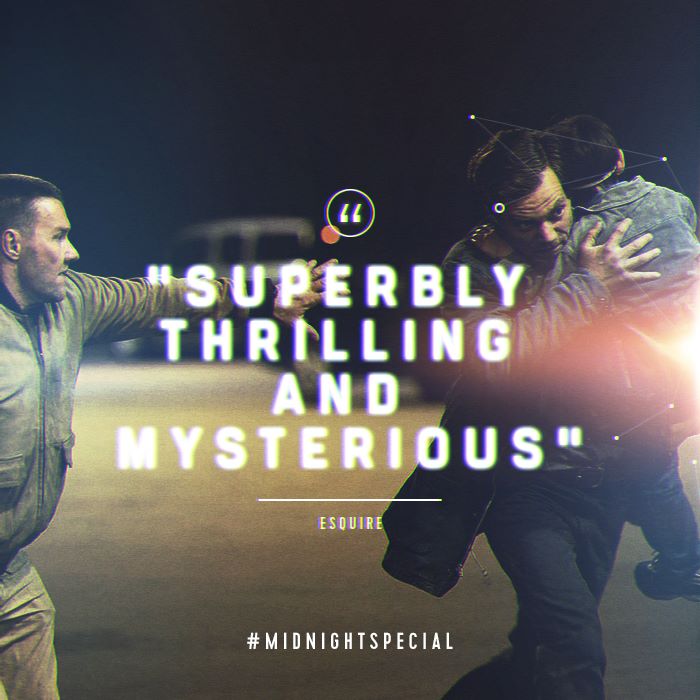 Dari segi cerita, Midnight Special ini kabarnya cukup menarik dan menyajikan kejutan di ending-nya. Sutradara Jeff Nichols, yang merangkap sebagai penulis naskah, dianggap mampu menghadirkan drama sci-fi yang menegangkan. Bahkan, banyak pengamat yang menyamakan film berbujet USD 18 juta ini dengan film sci-fi legendaris Close Encounters of the Third Kind (1977) garapan Steven Spielberg. Secara visual, special effect yang ditampilkan oleh sutradara muda berusia 37 tahun itu juga sangat oke.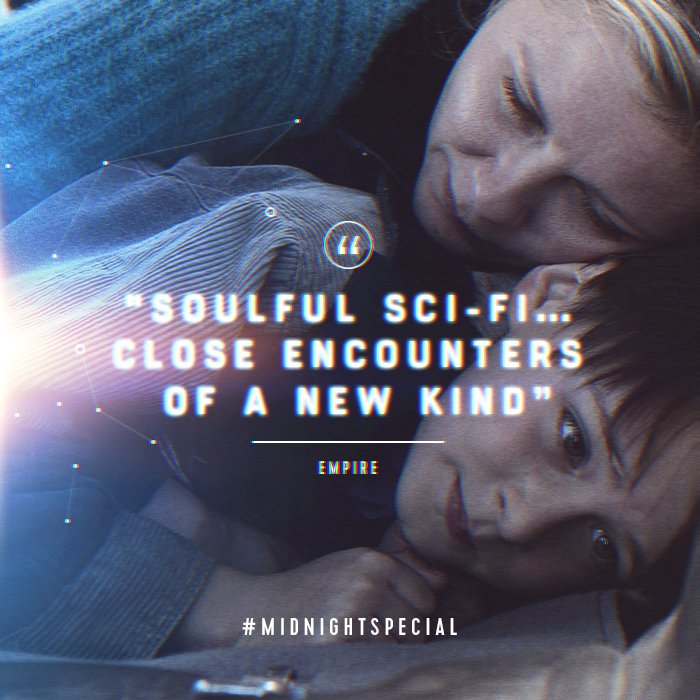 Para aktor yang bermain di Midnight Special ini juga dinilai mampu menunjukkan akting yang memukau. Terutama Michael Shannon yang berperan sebagai seorang ayah yang ingin melindungi anak satu-satunya. Film berdurasi 111 menit ini juga merupakan kolaborasi keempat antara aktor berusia 41 tahun tersebut dengan Jeff Nichols, setelah Shotgun Stories (2007), Take Shelter (2011), dan Mud (2012).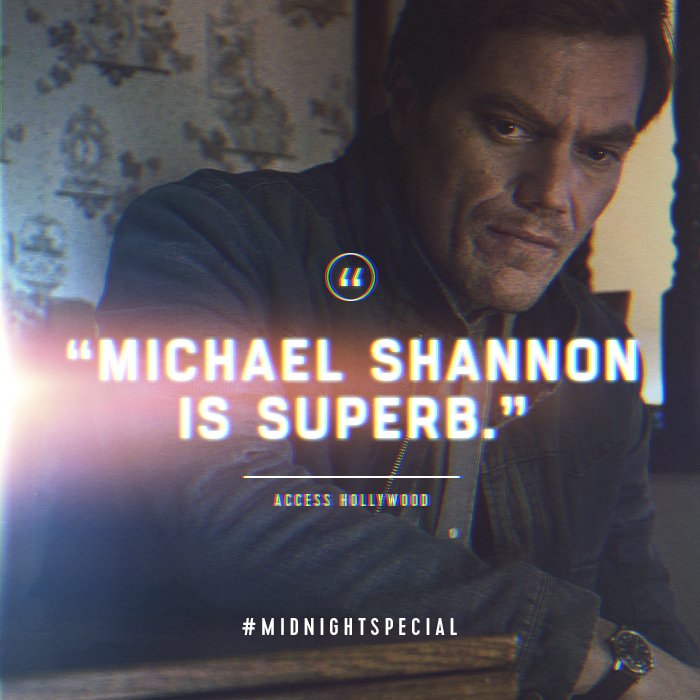 Bisa dibilang, sepanjang karirnya sebagai sutradara yang sudah menghasilkan lima film, Jeff Nichols selalu memakai Michael Shannon sebagai aktornya. Setelah Midnight Special ini, kolaborasi keduanya bisa dinikmati di film Loving (2016) yang sudah selesai diproduksi. Michael Shannon and Jeff Nichols, still, a better love story than Twilight. Hehehe..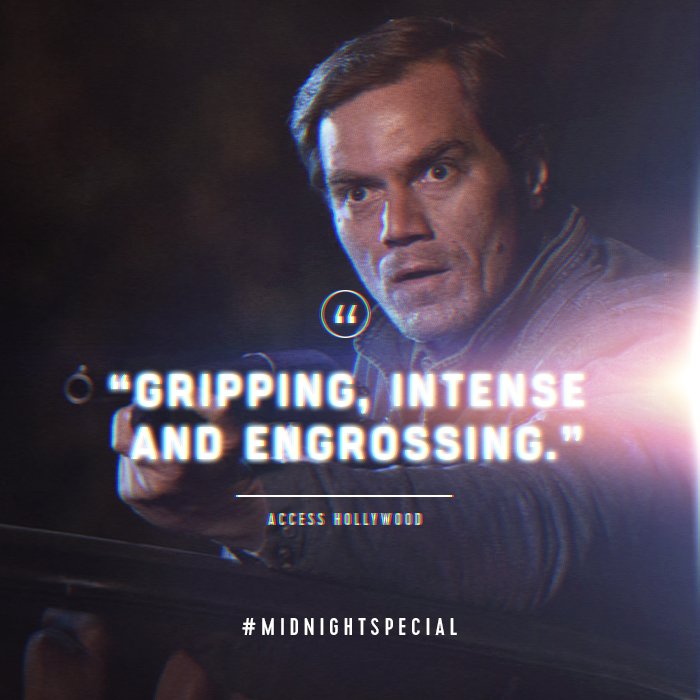 Keandalan Jeff Nichols dalam menggarap Midnight Special juga diakui oleh sejumlah situs review yang memberi rating cukup positif. Sayangnya, setelah dirilis hampir dua bulan secara global, film produksi Tri-State Pictures dan Faliro House Productions ini hanya mampu mengumpulkan pemasukan USD 5,5 juta. Mungkin kesulitan mendapatkan layar karena jadwal tayangnya digencet oleh film-film blockbuster, mulai dari Batman v Superman, The Jungle Book, Civil War, hingga AADC 2.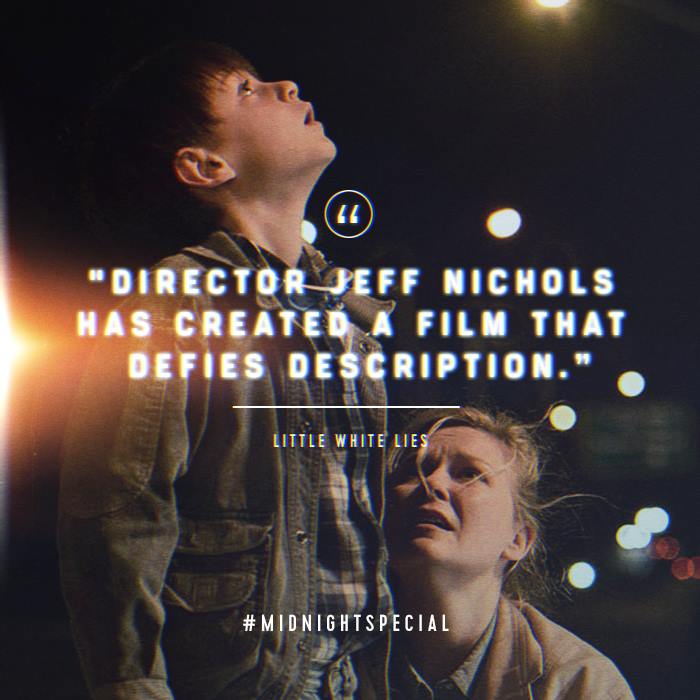 ***
Midnight Special
Sutradara: Jeff Nichols
Produser: Sarah Green, Brian Kavanaugh-Jones
Penulis Skenario: Jeff Nichols
Pemain: Michael Shannon, Joel Edgerton, Kirsten Dunst, Adam Driver, Jaeden Lieberher, Sam Shepard
Musik: David Wingo
Sinematografi: Adam Stone
Penyunting: Julie Monroe
Produksi: Faliro House Production, Tri-State Pictures
Distributor: Warner Bros. Pictures (Amerika Serikat), Entertainment One (Inggris)
Budget: USD 18 juta
Durasi: 111 menit
Rilis: 18 Maret 2016 (Amerika Serikat), 8 April 2016 (Inggris), 11 Mei 2016 (Indonesia)
Ratings
IMDb: 7,0
Rotten Tomatoes: 7,4
Metacritic: 7,6