Anda penggemar video game The Angry Birds? Jika iya, maka Anda wajib menonton versi filmnya yang bakal tayang mulai tanggal 13 Mei 2016 di Indonesia. Jika Anda bukan penggemar, atau, bahkan, tidak pernah memainkan game-nya (seperti saya.. hehehe..), tidak ada salahnya juga untuk menonton film animasi produksi Rovio Entertainment dan Sony Pictures Imageworks ini.
Kabarnya, The Angry Birds Movie mampu menghadirkan sisi komedi yang cerdas dan tak terduga melalui dialog para tokohnya yang didominasi oleh berbagai jenis burung. Duo sutradara Fergal Reilly dan Clay Kaytis dinilai berhasil menyajikan cerita yang menarik dan tidak membosankan bagi orang dewasa. Karena film ini sebenarnya memang bukan film untuk anak-anak.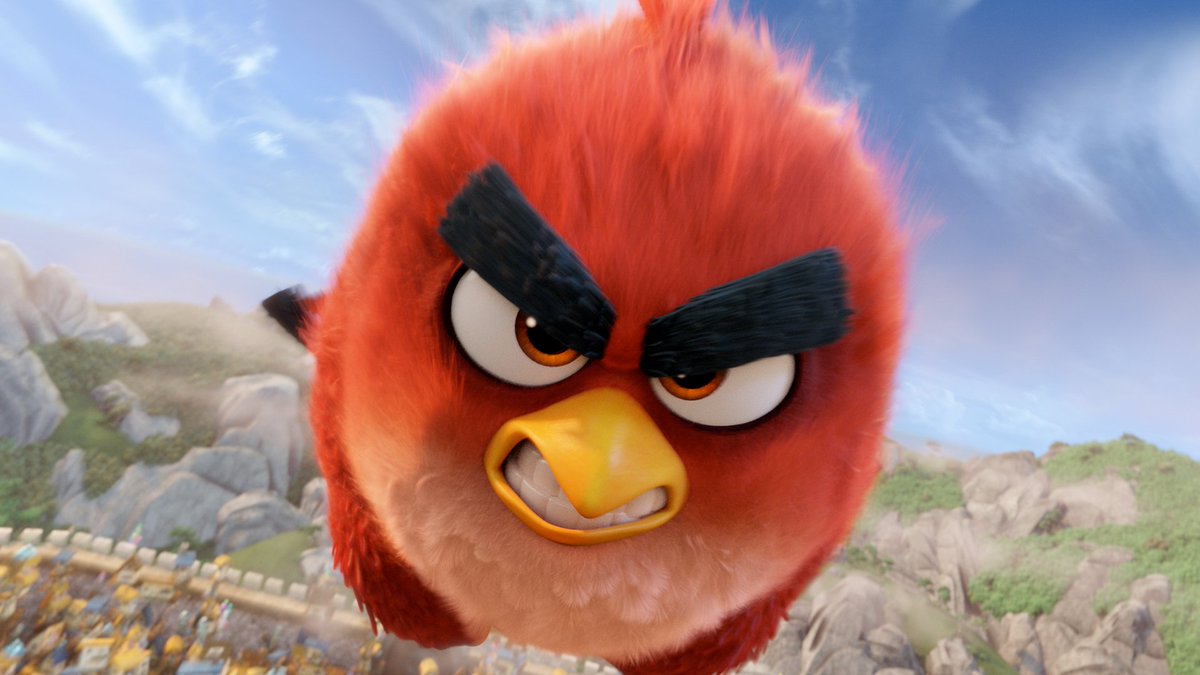 Meski The Angry Birds Movie ini merupakan karya pertamanya sebagai sutradara, kemampuan Fergal Reilly memang tidak perlu diragukan. Sebagai animator yang dulu bekerja di Walt Disney Studios, Reilly sudah berpengalaman dalam menggarap Cloudy with a Chance of Meatballs (2009) dan Hotel Transylvania (2012) yang cukup sukses itu. Begitu juga dengan Clay Kaytis yang pernah membesut Tangled (2010) dan film animasi terbaik yang memenangkan Piala Oscar, Frozen (2013).
Hanya saja, di film-film animasi tersebut, Reilly dan Kaytis hanya bertindak sebagai animator. Baru di The Angry Birds Movie inilah keduanya menjadi sutradara. Dan, itu tidak mudah. Karena memang banyak sekali tantangan untuk membuat film rilisan Columbia Pictures ini bisa sukses dan menarik minat penonton. Salah satunya adalah bagaimana menghidupkan karakter burung yang menjadi tokoh utamanya.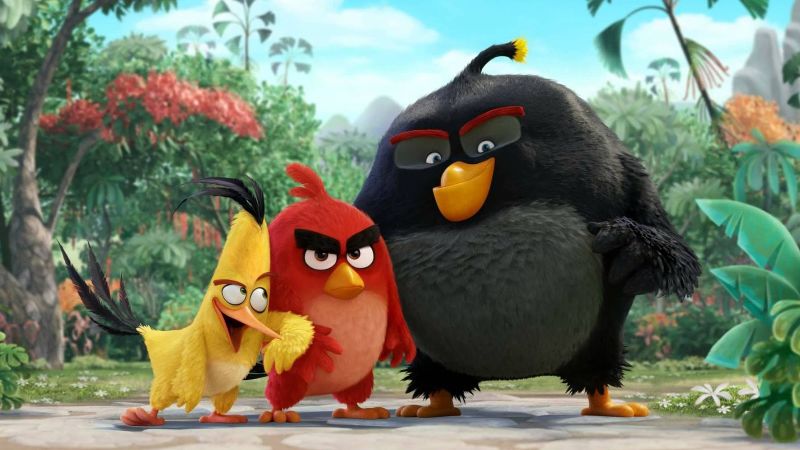 Setelah melalui berbagai proses, The Angry Birds Movie pun akhirnya menampilkan tiga sosok utama yang memiliki kepribadian berbeda. Yang pertama adalah Red (Jason Sudeikis), burung berwarna merah suka marah-marah. Bertolak belakang dengan burung-burung terbang lainnya seperti Chuck (Josh Gad) dan Bomb (Danny McBride) yang hidup bahagia di sebuah pulau yang indah.
Pada suatu hari, ketenangan burung-burung tersebut diusik oleh kehadiran sekawanan babi yang dipimpin Leonard (Bill Hader). Semula, Red dkk menyambut baik kedatangan tamu mereka. Namun, akhirnya misi jahat Leonard terbongkar. Bersama para anak buahnya, yaitu Ross (Tony Hale) dan Earl (Blake Shelton), si boss babi itu berniat mencuri telur para burung.
Tak pelak, rencana busuk tersebut membuat para penghuni pulau meradang. Dipimpin oleh Red, mereka memutuskan untuk melawan Leonard dkk. Mampukah burung-burung yang sedang marah itu mengalahkan para babi licik yang bertujuan menguasai dan mengeksploitasi surga kecil mereka?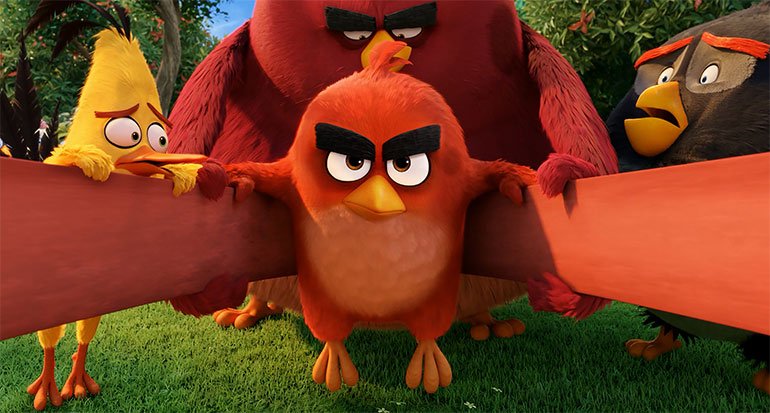 Sesuai dengan tagline-nya, "It's okay to be angry," The Angry Birds Movie memang ingin menyampaikan pesan bahwa kadang-kadang marah itu dibutuhkan. Film berdurasi 97 menit ingin mengubah pandangan masyarakat yang selalu menilai negatif sosok pemarah semacam Red. Padahal, amarah tidak selalu buruk. Bahkan, sering kali diperlukan jika kita ingin mencapai tujuan-tujuan yang positif, seperti memberantas para begundal semacam Leonard dkk.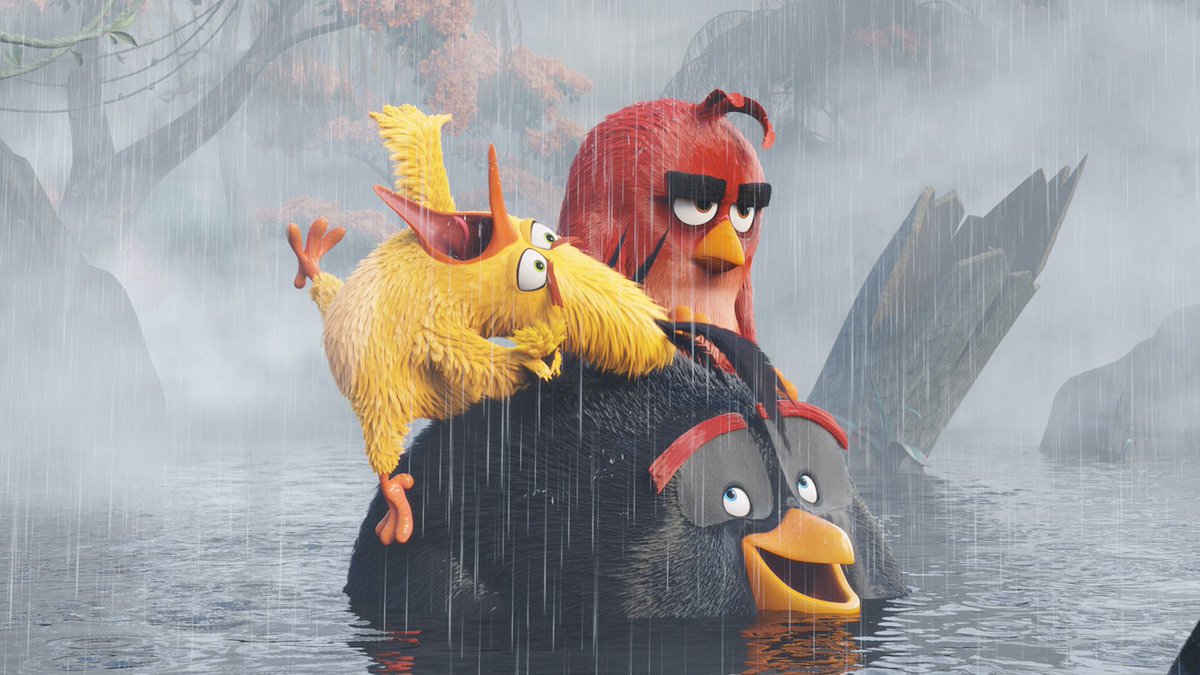 Di Amerika Serikat, The Angry Birds Movie baru akan tayang pada tanggal 20 Mei 2016. Namun, sejak seminggu yang lalu, aksi Red dkk sudah bisa dinikmati di Paris. Sejumlah situs review untuk sementara memberi rating yang tidak terlalu negatif untuk film animasi berbujet USD 80 juta ini.
Bagi para penggemar game, ada baiknya untuk menonton hingga credit title selesai. Karena, di bagian akhir film, bakal ada cheat code untuk membuka level eksklusif pada game Angry Birds Action!. Hal ini merupakan strategi marketing dari Rovio. Selaku produsen Angry Birds, perusahaan asal Finlandia itu memang ingin memancing para penonton untuk memainkan kembali game yang cukup legendaris tersebut.
***
The Angry Birds Movie
Sutradara: Fergal Reilly, Clay Kaytis
Produser: John Cohen, Catherine Winder
Penulis Skenario: Jon Vitti
Diadaptasi dari: Angry Birds by Rovio Entertainment
Pemain: Jason Sudeikis, Josh Gad, Danny McBride, Maya Rudolph, Bill Hader, Kate McKinnon, Sean Penn, Tony Hale, Keegan-Michael Key, Peter Dinklage, Blake Shelton
Musik: Heitor Pereira
Penyunting: Kent Beyda, Ally Garrett
Produksi: Rovio Entertainment, Sony Pictures Imageworks
Distributor: Columbia Pictures
Budget: USD 80 juta
Durasi: 97 menit
Rilis: 5 Mei 2016 (Paris), 13 Mei 2016 (Indonesia), 20 Mei 2016 (Amerika Serikat)
Ratings
IMDb: 6,4
Rotten Tomatoes: 5,3
Metacritic: 4,6