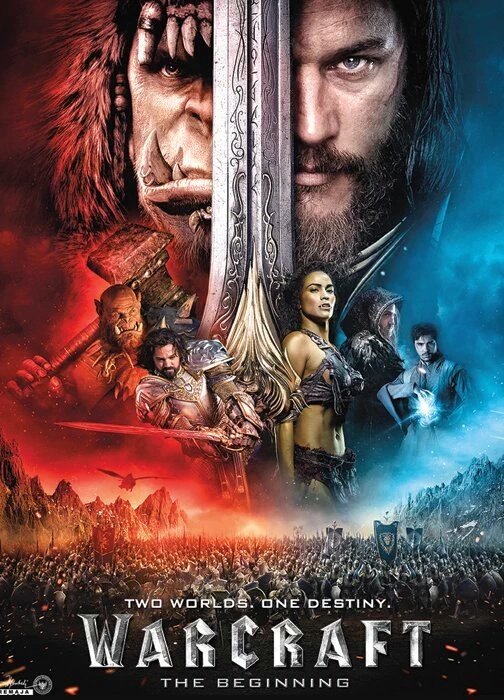 Setelah The Angry Birds, satu lagi film yang diadaptasi dari game online meramaikan bioskop tanah air. Warcraft, judulnya. Tayang mulai hari Rabu, tanggal 25 Mei 2016, pekan ini. Setelah versi novelnya dirilis pada tahun 2000, game besutan Blizzard Entertainment tersebut memang sudah dinanti-nantikan versi live-action-nya oleh para penggemar.
Setelah bertahun-tahun, Legendary Pictures akhirnya berhasil mendapatkan hak untuk memfilmkan Warcraft. Sedangkan, Universal Pictures bertindak sebagai pihak yang mendistribusikan film ini ke seluruh dunia. Sebagai sutradara, awalnya ditunjuk Sam Raimi. Namun, karena satu dan lain hal, sosok yang sukses dengan trilogy Spider-Man (2002, 2004, dan 2007) itu digantikan oleh Duncan Jones.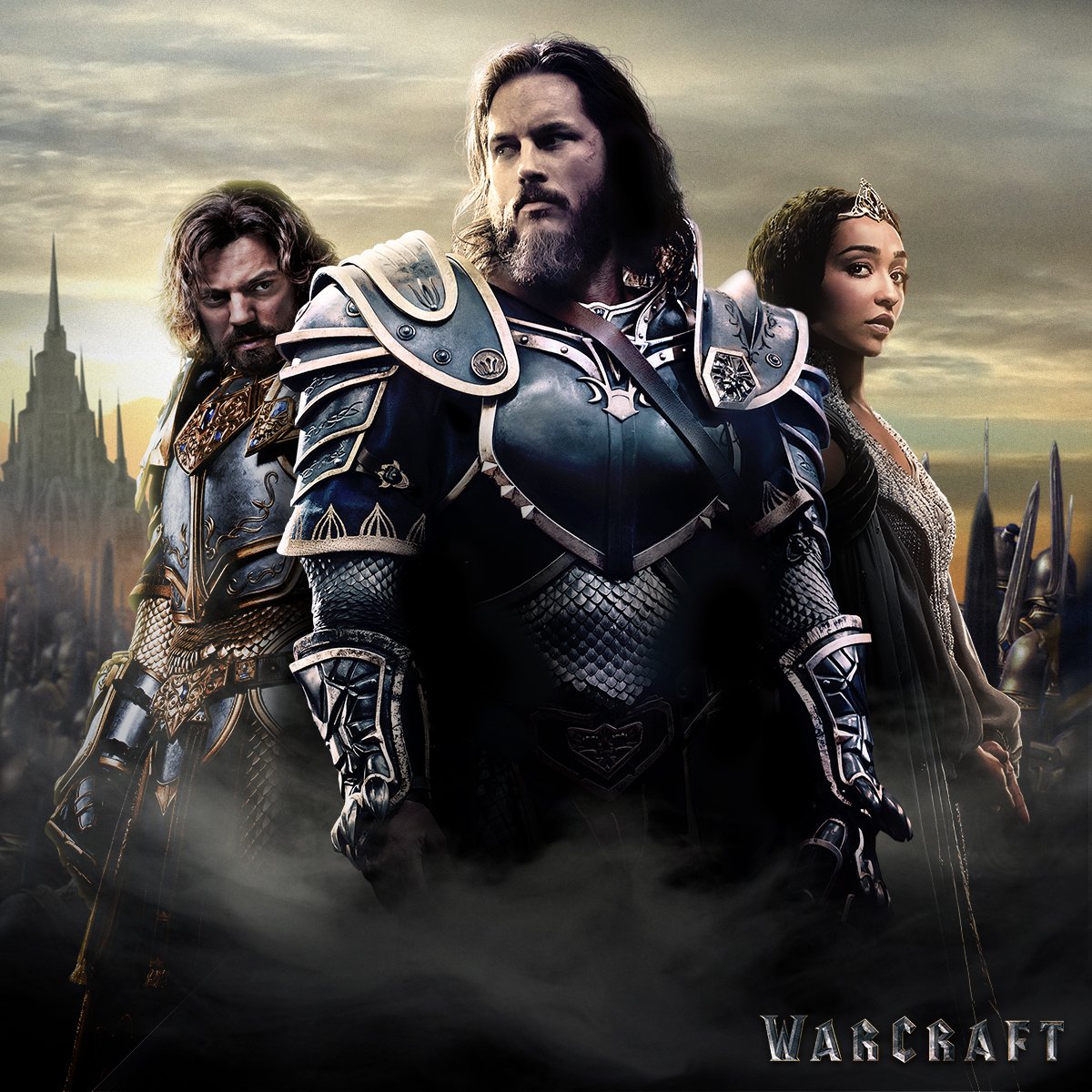 Untuk mengangkat game yang pertama kali dirilis pada tahun 1994 ini ke layar lebar, harapan besar tentu saja disematkan pada Duncan Jones yang juga dikenal sebagai Zowie Bowie tersebut. Bowie? Bagi yang bertanya-tanya, iya, dia adalah anak almarhum David Bowie. Yang bernama asli David Robert Jones. Penyanyi Inggris yang legendaris itu.
Selama ini, Jones dikenal sebagai sutradara film sci-fi Moon (2009) dan Source Code (2011). Secara prestasi, sutradara kelahiran London itu cukup lumayan karena pernah memenangkan BAFTA Award untuk kategori Outstanding Debut by a British Writer, Director or Producer pada tahun 2009. FYI, BAFTA Award adalah Academy Award alias Oscar versi Inggris.
Maka dari itu, wajar saja para pencinta game Warcraft berharap sutradara berusia 44 tahun tersebut mampu menghidupkan karakter dari dunia fantasi. Yang selama ini hanya bisa mereka nikmati dalam bentuk animasi.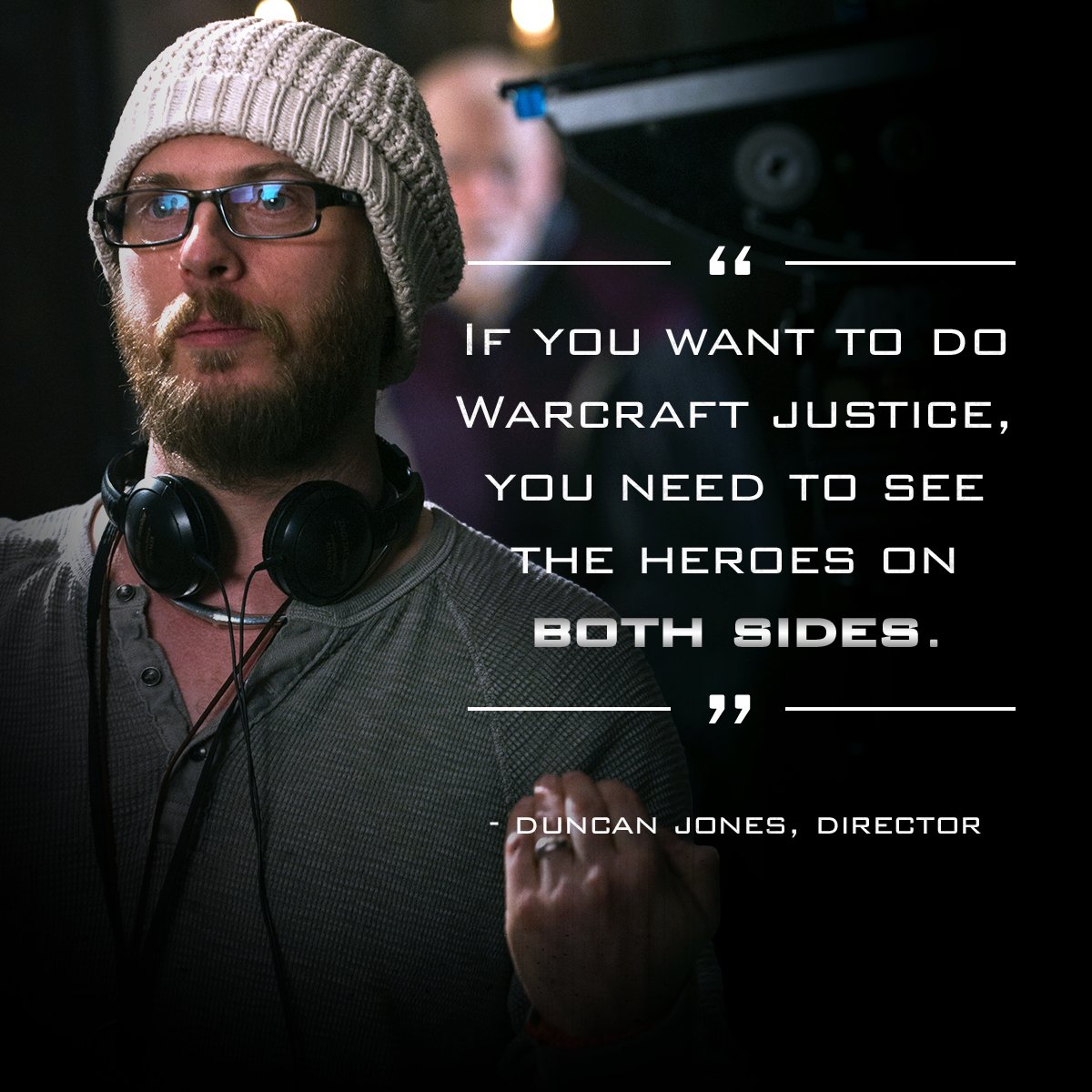 Warcraft sendiri mengambil tema sesuai dengan game edisi perdana yang berjudul Orcs and Humans. Blizzard Entertainment selaku pencipta kemudian melakukan beberapa perubahan agar ceritanya tidak terlalu mirip dengan The Lord of the Rings. Alhasil, proyek film berdurasi 123 menit ini pun mengalami penundaan beberapa kali. Dari awalnya bakal dirilis pada tahun 2009, sampai akhirnya baru terealisasi tahun ini.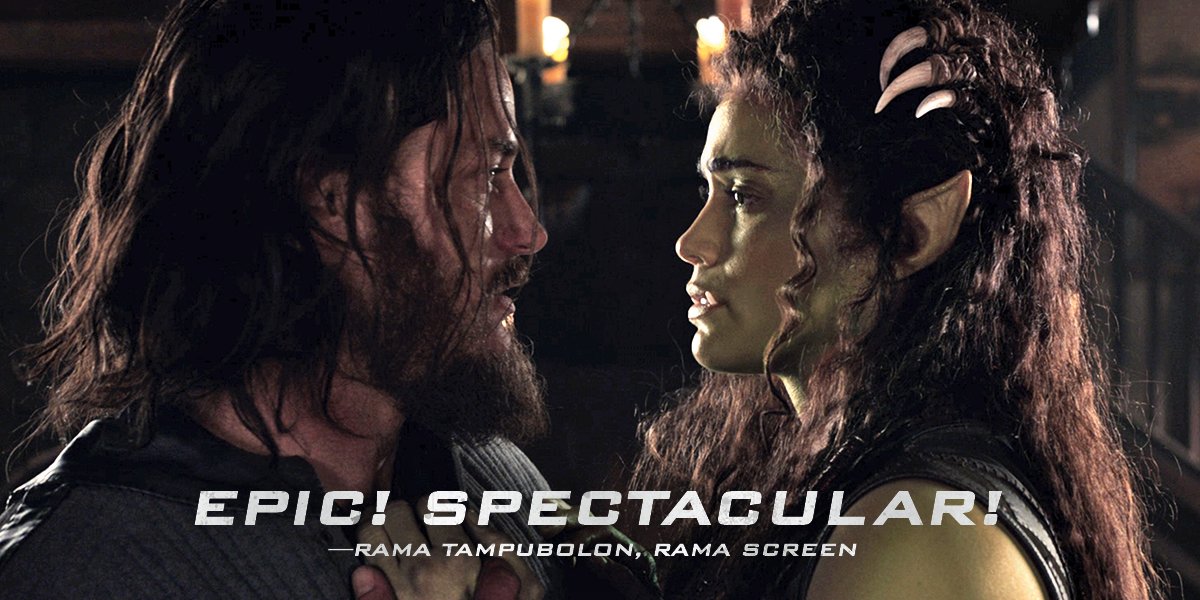 Secara garis besar, film Warcraft yang diberi subjudul The Beginning ini mengangkat kisah peperangan antara bangsa orc dan manusia. Dunia Azeroth, dipimpin manusia, yang awalnya hidup damai dan tentram, tiba-tiba terancam setelah Dark Portal terbuka akibat kekuatan sihir dari Gul'dan (Daniel Wu), panglima perang bangsa orc. Dua dunia yang berbeda itu pun akhirnya terkoneksi satu sama lain.
Gul'dan yang bengis itu kemudian ingin menyerbu dan menguasai Azeroth yang dipimpin oleh Raja Llane Wrynn (Dominic Cooper). Untungnya, ada ksatria karismatis, Sir Anduin Lothar (Travis Fimmel), yang siap mengorbankan segalanya demi mengembalikan kedamaian di Azeroth. Dengan dibantu oleh seorang penyihir putih, Khadgar (Ben Schnetzer), dan cewek separuh manusia separuh orc, Garona Halforcen (Paula Patton), Lothar pun bertempur untuk mengusir Gul'dan dkk.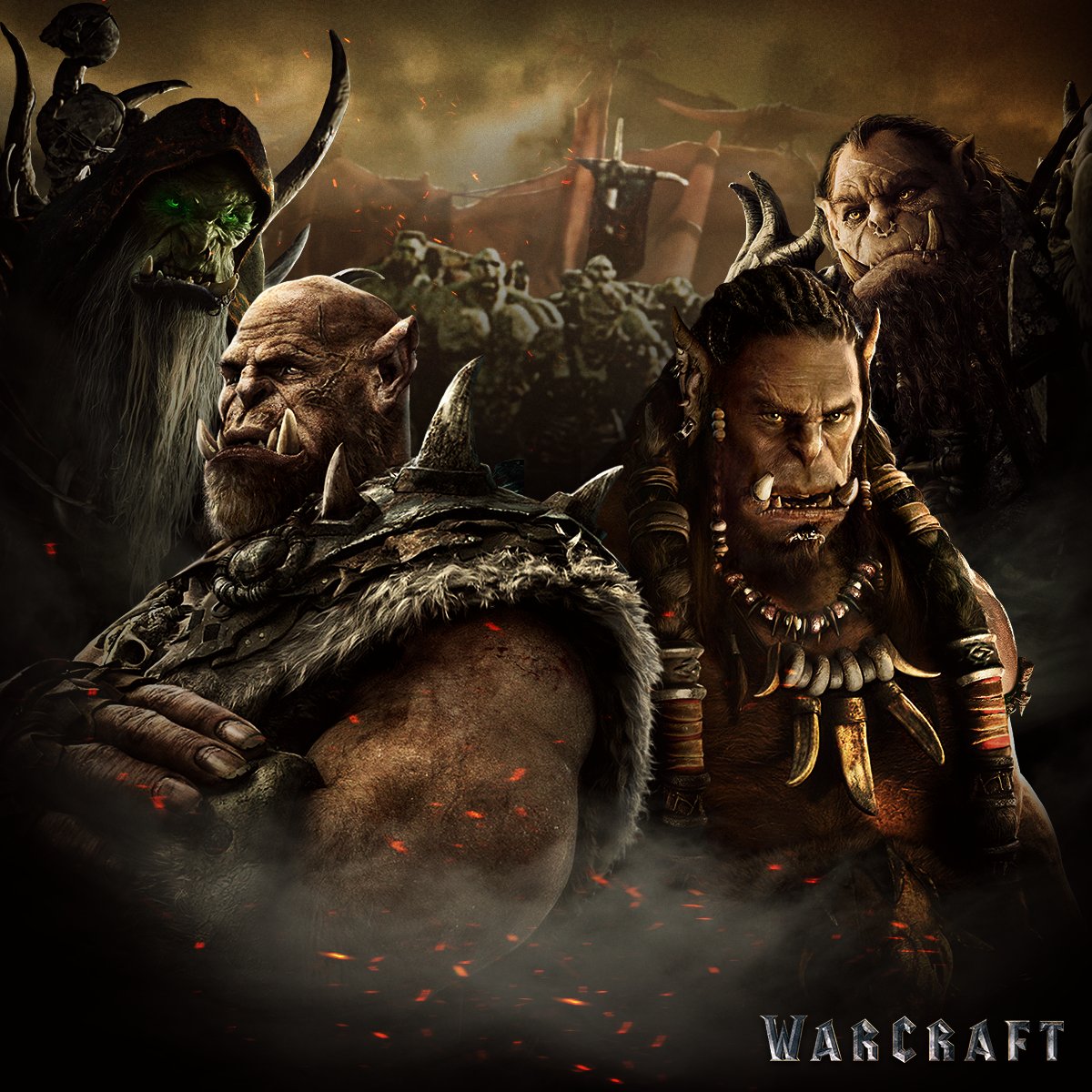 Selain pertempuran yang dahsyat, Warcraft juga menyajikan konflik internal di antara tokoh-tokohnya. Misalnya, tentang Durotan (Toby Kebbell), seorang orc, pemimpin suku Horde, yang ternyata memilih untuk membantu manusia. Sebaliknya, juga ada Medivh (Ben Foster), sang Pelindung Azeroth, memiliki kekuatan sihir, yang ternyata membelot ke Gul'dan. Dengan konflik-konflik tersebut, cerita Warcraft diharapkan tidak monoton dan membosankan karena dihiasi perang melulu.
Dengan bujet jumbo mencapai USD 160 juta, Warcraft memang ditargetkan bisa sukses di pasaran. Selama ini, film yang diadaptasi dari video game memang kurang berhasil. Ambil contoh Street Fighter (1994) dan Mortal Kombat (1995). Sebelum The Angry Birds, yang saat ini sedang tayang (sudah mengumpulkan USD 150 juta secara global), satu-satunya film adaptasi game yang berhasil menembus pemasukan di atas USD 100 juta di pasar domestik Amerika adalah Lara Croft: Tomb Rider (2001).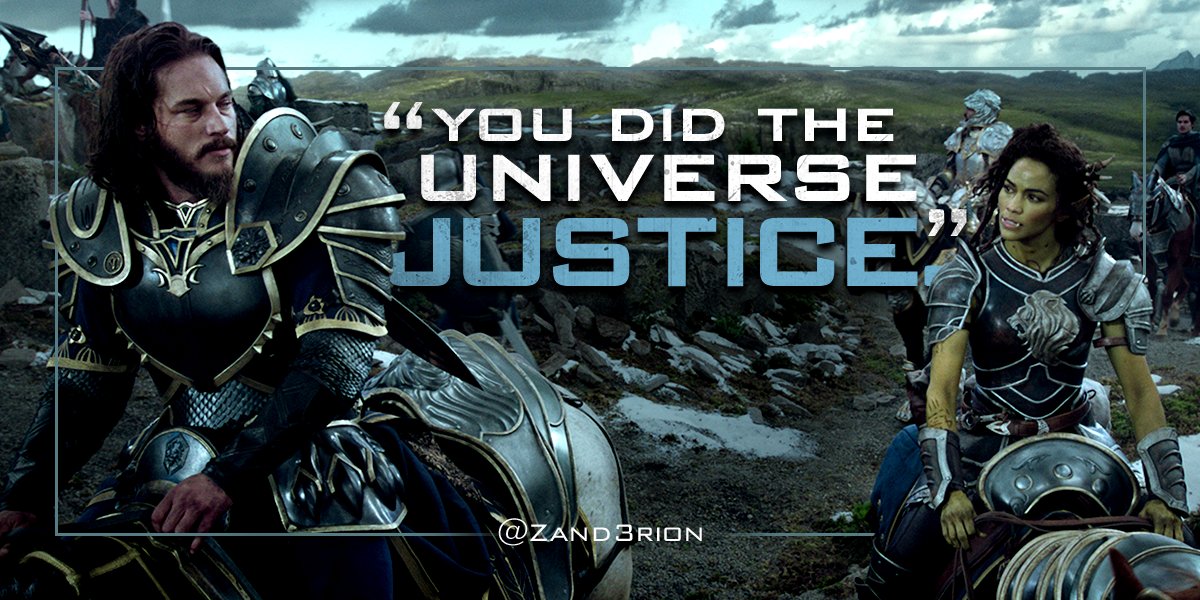 Sayangnya, setelah dirilis lebih awal di beberapa negara, Warcraft sejauh ini mendapat rating yang kurang positif dari beberapa situs review. Bagi para penggemar game, film yang di Amerika baru akan diputar mulai tanggal 10 Juni 2016 ini dirasa kurang sesuai dengan harapan mereka. Namun, bagi yang bukan pencinta game, tidak ada salahnya untuk menonton. Apalagi, jika Anda menyukai kisah-kisah semacam The Hobbit dan The Lord of the Rings.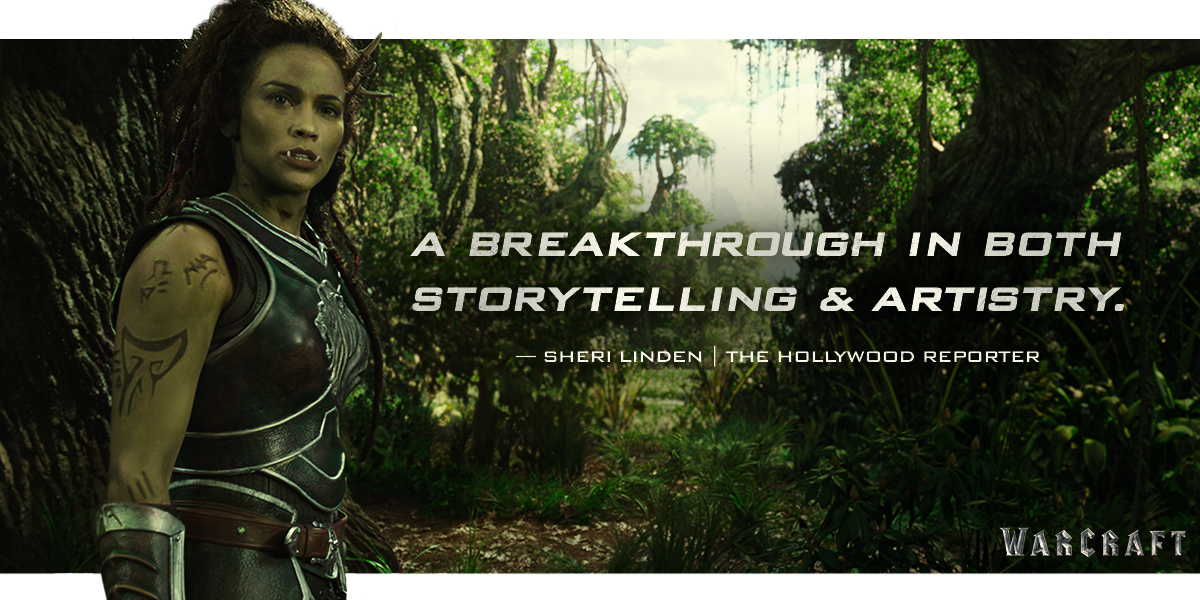 ***
Warcraft
Sutradara: Duncan Jones
Produser: Thomas Tull, Jon Jashni, Charles Roven, Alex Gartner, Stuart Fenegan
Penulis Skenario: Charles Leavitt, Duncan Jones
Pengarang Cerita: Chris Metzen
Diadaptasi dari: Warcraft by Blizzard Entertainment
Pemain: Travis Fimmel, Paula Patton, Ben Foster, Dominic Cooper, Toby Kebbell, Ben Schnetzer, Robert Kazinsky, Daniel Wu
Musik: Ramin Djawadi
Sinematografi: Simon Duggan
Penyunting: Paul Hirsch
Produksi: Legendary Pictures, Blizzard Entertainment, Atlas Entertainment
Distributor: Universal Pictures
Budget: USD 160 juta
Durasi: 123 menit
Rilis: 25 Mei 2016 (Indonesia), 10 Juni 2016 (Amerika Serikat)
Ratings
IMDb: 8,8
Rotten Tomatoes: 4,0
Metacritic: 2,9