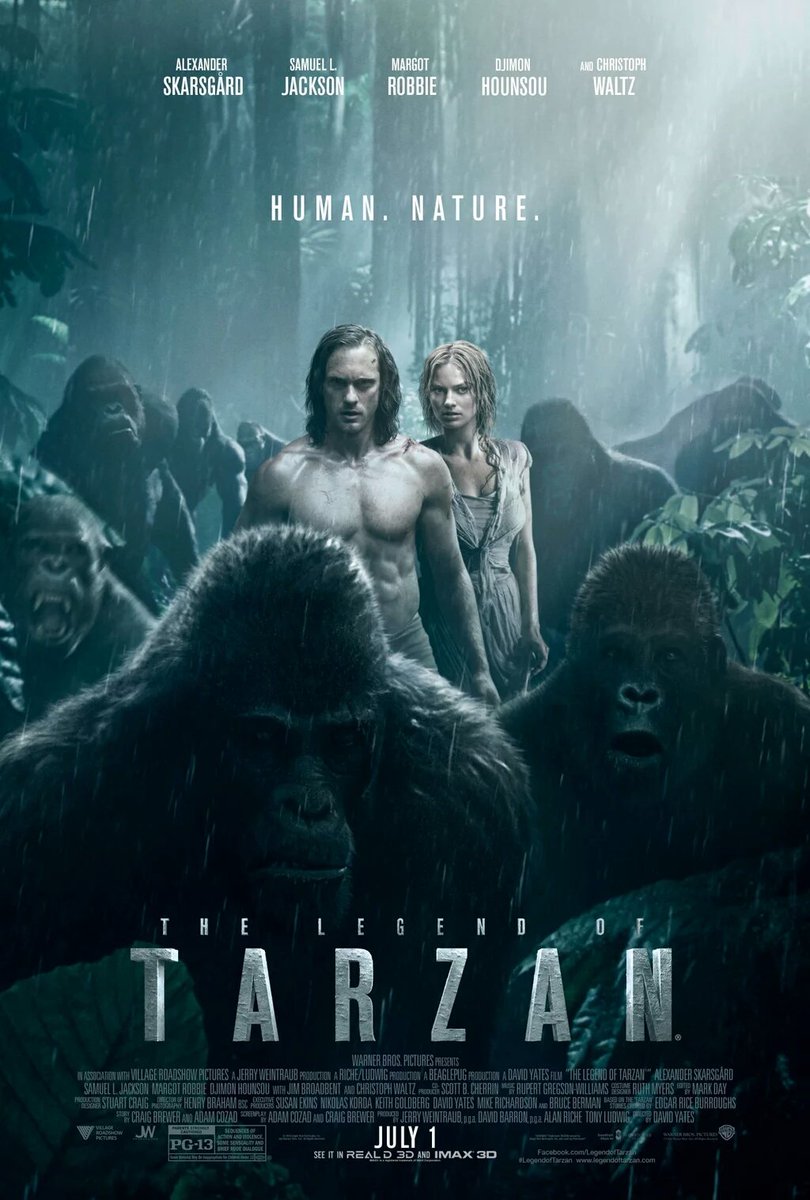 Setelah Disney merilis live-action The Jungle Book pada bulan April yang lalu, dan cukup sukses meraup pemasukan hingga USD 930 juta, Warner Bros. juga tak mau kalah dengan me-remake kisah Tarzan, si raja rimba yang legendaris itu.
Sejak Edgar Rice Burroughs menulis cerita aslinya pada tahun 1912, sudah tak terhitung berapa kali Tarzan difilmkan, baik sebagai serial televisi maupun layar lebar. Bahkan, kisah putra bangsawan Inggris yang diasuh oleh gorilla di belantara Afrika itu termasuk yang paling sering di-remake.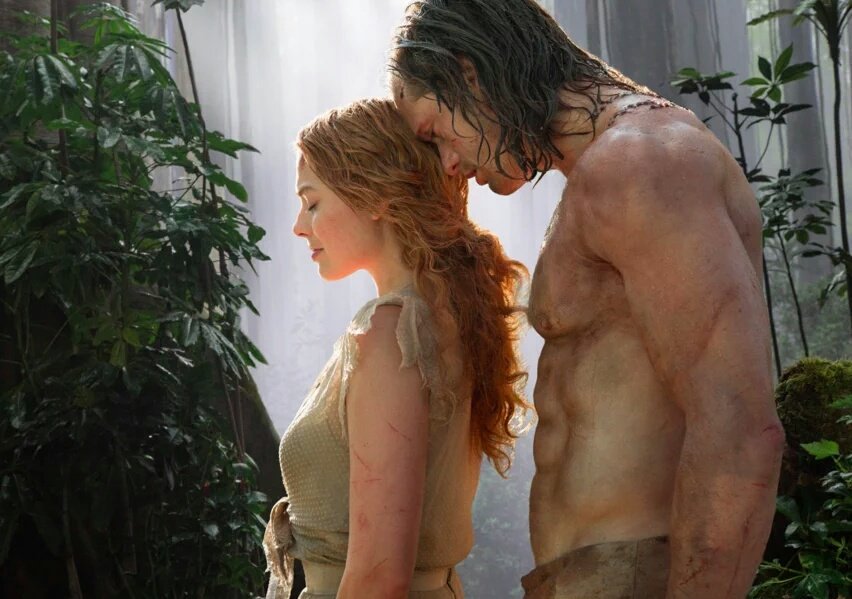 Hampir setiap anak kecil pernah membaca versi komiknya atau menonton versi kartunnya. Bahkan, kalau mau jujur, setiap remaja pria pasti mengenal judul Tarzan X, salah satu film bokep paling legendaris sepanjang masa, yang dibintangi oleh Rocco Siffredi dan Rossa Caracciolo.
Oleh karena itu, kisah Tarzan ini tak lekang dimakan waktu. Popularitasnya, bisa dibilang, sudah menyamai karakter superhero semacam Batman dan Superman. Setiap orang merasa "dekat" dengan tokoh ini. Fanbase-nya pun banyak. Mungkin, atas dasar itulah, Warner Bros. berani membuat versi live-action dari gacoannya Jane Porter tersebut.
Tantangannya memang cukup berat. Minimal, Warner Bros. harus mampu mengalahkan Tarzan versi kartun yang dirilis oleh Disney pada tahun 1999. Kala itu, kisah King of the Jungle tersebut meraup pemasukan hingga USD 448 juta secara global.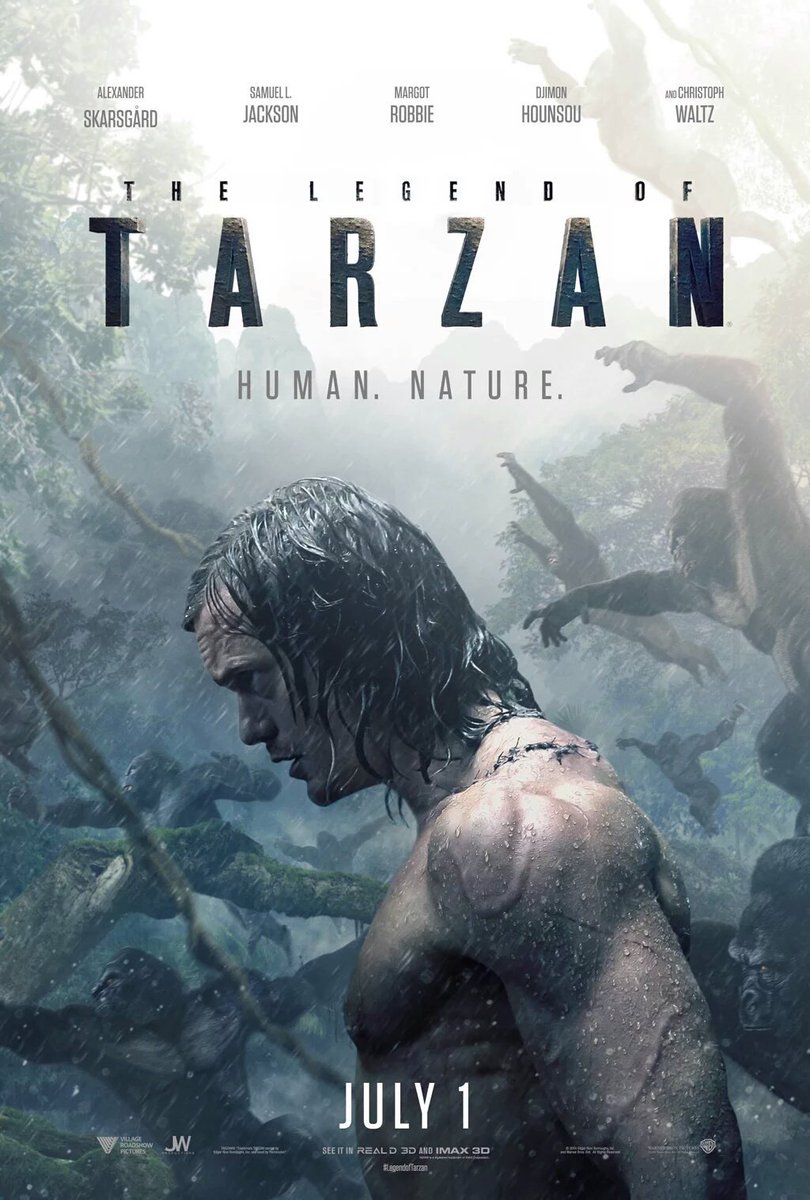 Karena sebagian besar orang sudah hafal dengan kisah Tarzan yang didongengkan secara turun-temurun dalam 100 tahun terakhir, sutradara David Yates pun berusaha menyajikan cerita yang berbeda. Dua penulis naskah, Adam Cozad dan Craig Brewer, menampilkan kisah baru yang orisinal. Berbeda total dengan karangan Edgar Rice Burroughs.
The Legend of Tarzan, demikian judul resmi film berdurasi 110 menit ini, tidak akan menitikberatkan pada kisah bocah yang diasuh oleh gorilla. Melainkan, langsung meloncat ke sosok Tarzan (Alexander Skarsgard) yang sudah meninggalkan hutan, dan hidup di London setelah mengawini Jane (Margot Robbie) pada akhir tahun 1880-an.
Sang Tarzan Kota ini pun telah menggunakan kembali nama aslinya. Yaitu, John Clayton, seorang aristokrat Inggris yang memiliki relasi dengan para pejabat penting. Suatu ketika, Clayton harus kembali ke belantara Afrika, tepatnya, di Kongo, untuk memimpin ekspedisi perdagangan. Di sinilah, konflik mulai terjadi.
Rombongan Clayton tersebut dimanfaatkan oleh seorang kapten asal Belgia, bernama Leon Rom (Christoph Waltz), yang korup dan ingin menguasai hutan. Para penghuni rimba yang dipimpin oleh para gorilla pun merasa eksistensi mereka terancam. Tarzan, pada akhirnya, memilih untuk melawan manusia dan membela para kera. Mampukah mereka mengalahkan Captain Rom yang kejam?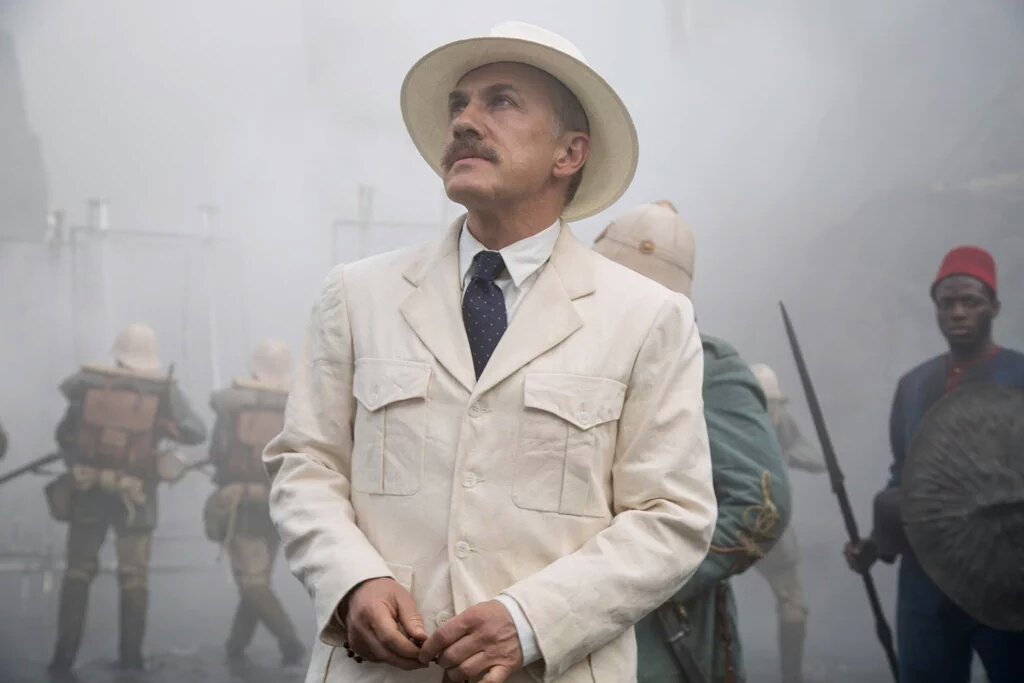 Bagi Alexander Skarsgard, peran sebagai Tarzan ini tergolong berat. Awalnya, aktor kelahiran 39 tahun yang lalu itu mengaku kesulitan. Terutama, dalam menampilkan dua karakter yang berseberangan. Yaitu, sosok raja hutan yang liar dan seorang bangsawan yang halus budi pekertinya.
Pria asal Swedia itu sampai harus belajar secara khusus dengan bimbingan koreografer Wayne McGregor untuk menampilkan transformasi dari John Clayton yang lembut menjadi Tarzan yang buas. Di antaranya, cara berjalan dan bertutur kata. Selain itu, Skarsgard juga sempat bingung saat harus melakoni adegan berbicara dengan hewan-hewan di hutan.
Demi memerankan sosok Tarzan pula, bintang serial televisi True Blood itu harus melakukan latihan dan menjalani diet ketat untuk membentuk badan yang kekar. Hasilnya? Nyaris sempurna. Sutradara David Yates memuji postur dan fisik Skarsgard yang berotot.
Meski berat, aktor yang juga bermain di Zoolander itu mengaku tertarik memerankan Tarzan karena suka dengan naskah ceritanya. Skarsgard juga merasa tertantang untuk menampilkan perubahan yang radikal dari seorang pria kota menjadi sosok raja hutan.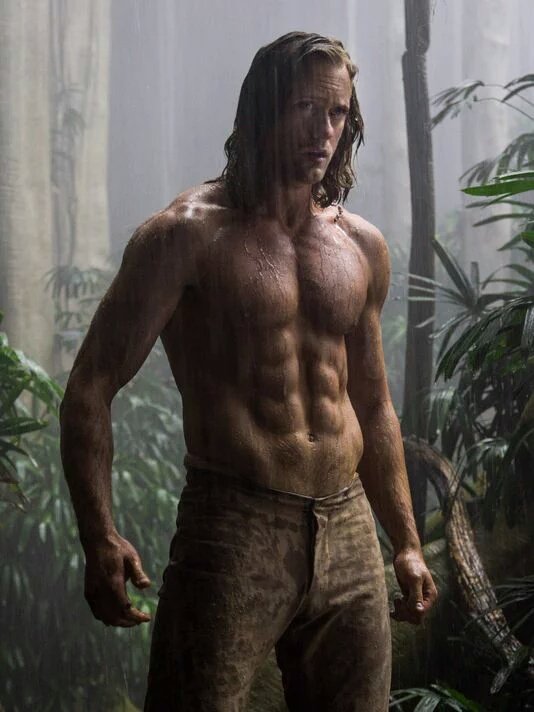 Di lain pihak, Warner Bros. juga tidak main-main dalam menggarap film berbujet USD 180 juta ini. Bahkan, kabarnya, dibandingkan film-film Tarzan sebelumnya, The Legend of Tarzan ini tergolong yang paling serius. Mulai dari pemilihan pemain, plot cerita, hingga penerapan computer-generated imagery (CGI) yang dahsyat.
Seperti halnya The Jungle Book, tim produksi film Tarzan kali ini membangun dua stage miniatur untuk setting hutan. Mereka memang sengaja tidak melakukan syuting di lingkungan asli karena bakal lebih sulit untuk mengimplementasikannya. Namun, dengan bantuan spesial efek yang luar biasa, David Yates akhirnya mampu menampilkan visual yang terlihat sangat nyata.
Setelah diputar secara terbatas di Dolby Theatre pada 27 Juni 2016 yang lalu, The Legend of Tarzan mendapat rating rata-rata dari sejumlah situs review. Sayangnya, banyak pengamat yang memperkirakan film ini bakal kesulitan menembus box office. Di pekan perdana, target pemasukannya hanya USD 25-33 juta. Masih jauh dari balik modal. Apalagi, meraih profit.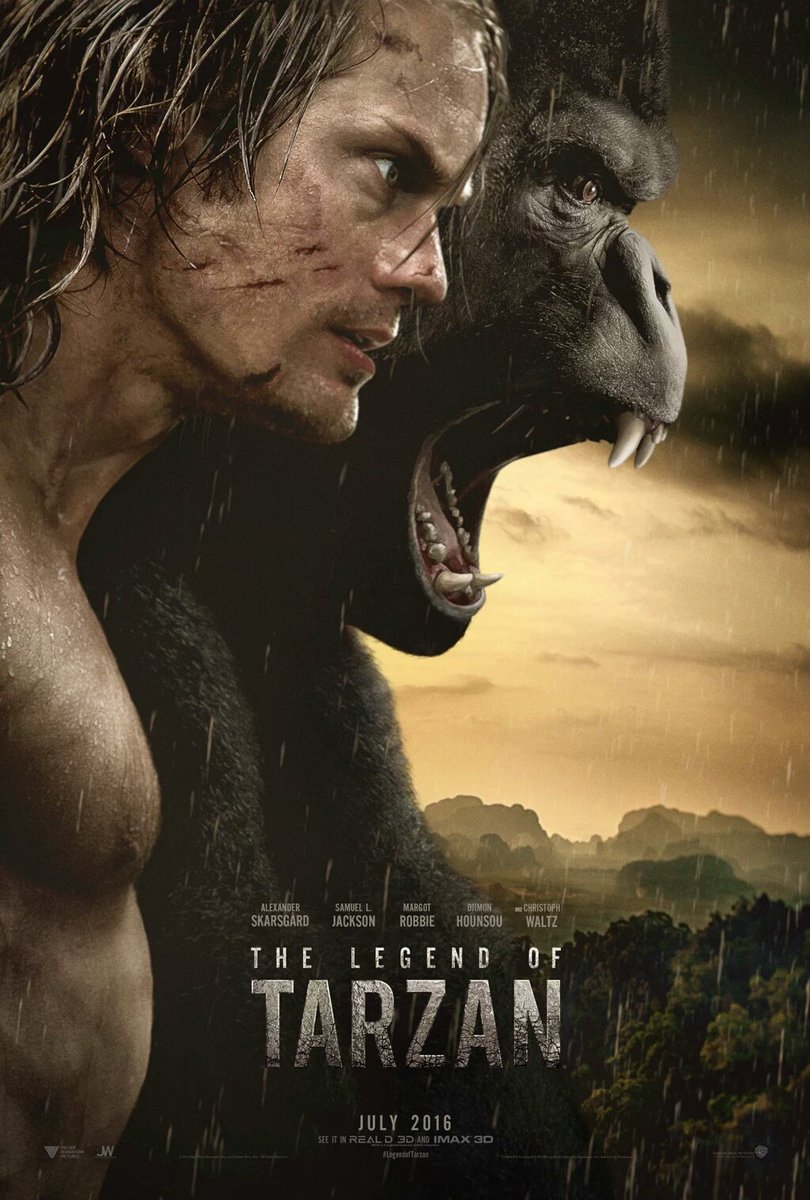 ***
The Legend of Tarzan
Sutradara: David Yates
Produser: Jerry Weintraub, David Barron, Alan Riche, Tony Ludwig
Penulis Skenario: Adam Cozad, Craig Brewerz
Berdasarkan: Tarzan by Edgar Rice Burroughs
Pemain: Alexander Skarsgard, Samuel L. Jackson, Margot Robbie, Djimon Hounsou, Jim Broadbent, Christoph Waltz
Musik: Rupert Gregson-Williams
Sinematografi: Henry Braham
Penyunting: Mark Day
Produksi: Village Roadshow Pictures, Jerry Weintraub Productions, Riche/Ludwig Productions, Beaglepug Productions, RatPac Entertainment
Distributor: Warner Bros. Pictures
Budget: USD 180 juta
Durasi: 110 menit
Rilis: 1 Juli 2016
Ratings
IMDb: 7,2
Rotten Tomatoes: 4,8
Metacritic: 4,3