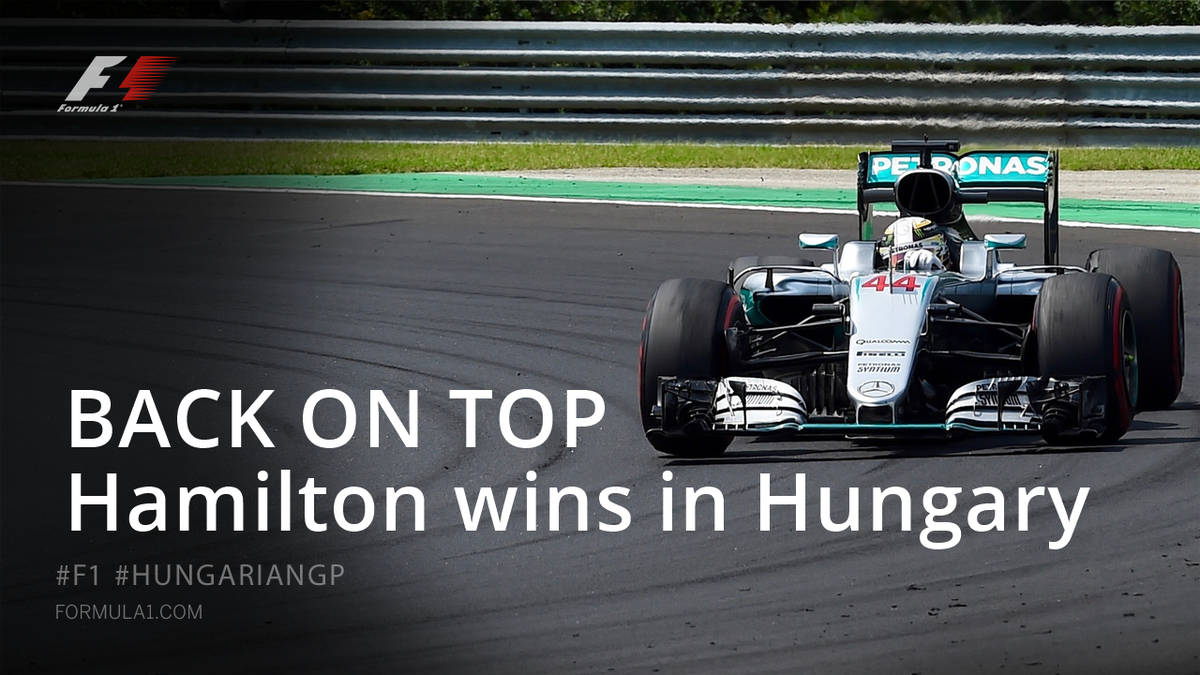 Untuk pertama kalinya musim ini, Lewis Hamilton menduduki puncak klasemen sementara Formula 1. Juara dunia dua tahun terakhir itu berhasil mendongkel rekan setimnya, Nico Rosberg, setelah meraih kemenangan kelimanya di GP Hungaria pada hari Minggu (24/7) kemarin.
Sempat terseok-seok dan ketinggalan 43 poin dari Rosberg, Hamilton memang berhasil bangkit. Tambahan 25 poin dari Budapest membuat mantan pebalap binaan McLaren itu unggul enam poin dari rekan setimnya, yang penampilannya melorot setelah menyapu bersih kemenangan di empat lomba perdana musim ini.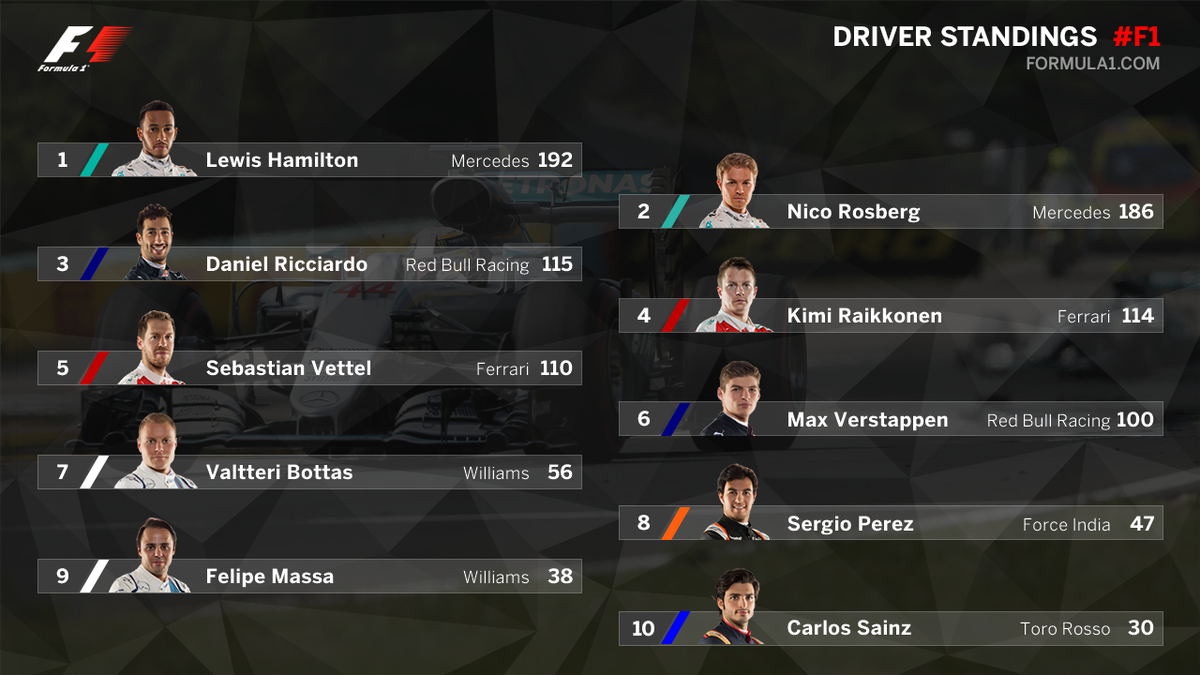 Kemenangan kemarin juga semakin meneguhkan reputasi Hamilton sebagai the King of Hungaroring. Mantan pacar Nicole Scherzinger itu kini menggeser rekor Michael Schumacher dengan lima kali kemenangan di GP Hungaria. Schumi sendiri "hanya" mampu empat kali menang di sana sepanjang karirnya.
Hamilton sebenarnya memulai lomba kemarin dari grid kedua. Pole position ditempati oleh Rosberg. Sesi kualifikasi yang cukup "kacau", karena terjadi hujan lebat dan kecelakaan beruntun, pada hari Sabtu (23/7), nyaris membuat Hamilton gagal lolos ke Q3. Dia hanya berada di posisi ke-10.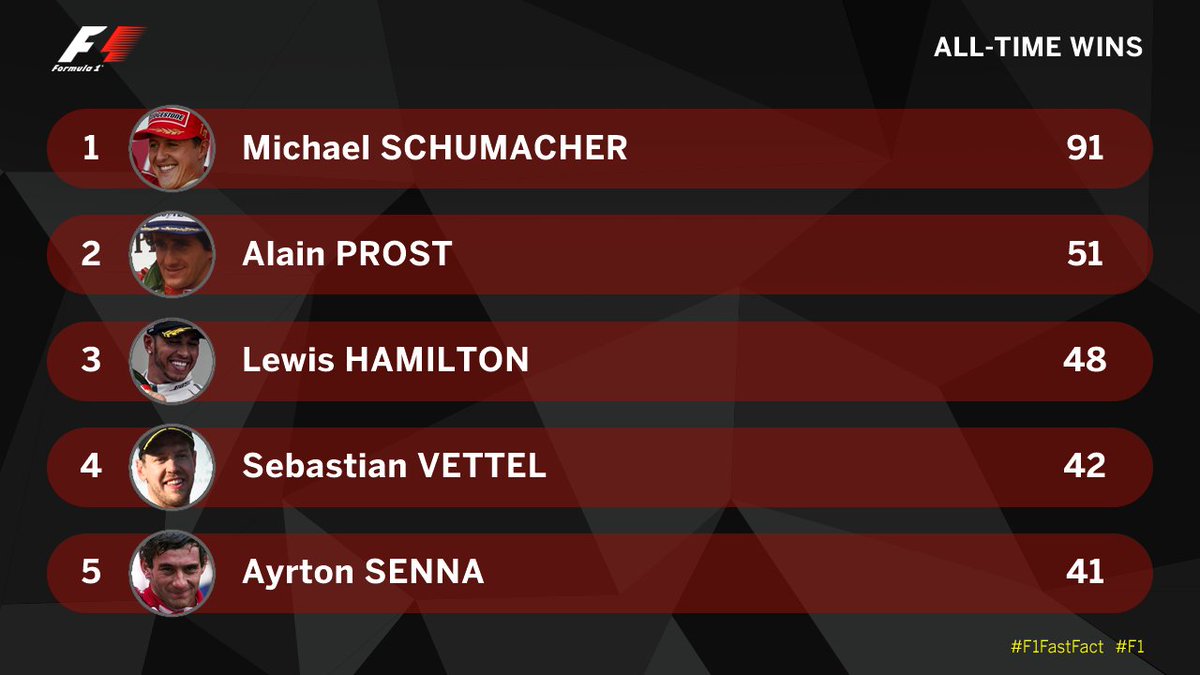 Untungnya, Hamilton mampu memperbaiki posisi meski sempat terganggu oleh traffic. Catatan waktunya hanya kalah dari Rosberg. Dia start di depan duo Red Bull, Daniel Ricciardo dan Max Verstappen, yang memulai balapan dari posisi ketiga dan keempat.
Namun, saat lomba, yang berlangsung dalam cuaca cerah, Hamilton menunjukkan tajinya. Begitu start, di Tikungan 1, bujangan asal Inggris itu langsung menyalip Rosberg. Tekanan dari Ricciardo yang sempat menyeruak di antara duo Mercedes tak membuatnya goyah. Hamilton pun tak terkejar di posisi terdepan.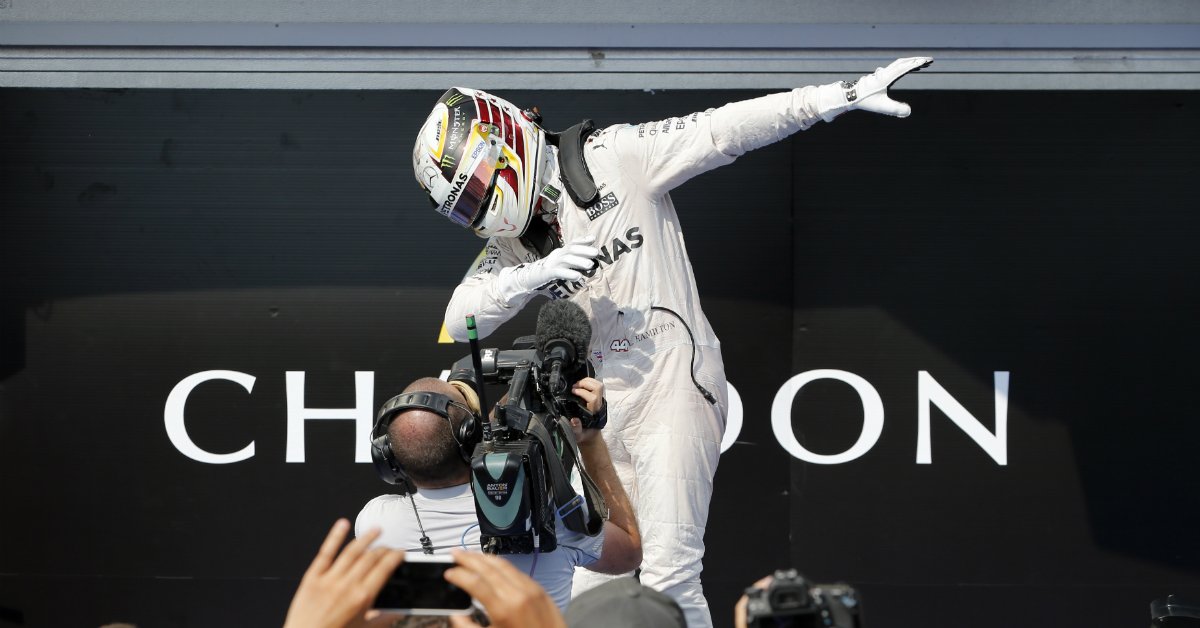 Setelah memimpin lomba, dia tinggal menjaga ban agar tetap awet dan menjaga jarak dari kejaran Rosberg di posisi kedua. Hamilton memang sengaja tidak membalap seagresif biasanya. Dia hanya bereaksi jika diperlukan.
Hamilton sudah paham, bakal sulit bagi Rosberg untuk menyalipnya di Hungaroring yang sempit, berkelok-kelok, dan berkarakter lambat. Selain itu, suhu udara di atas trek juga cukup panas. Mencapai 53 derajat Celsius.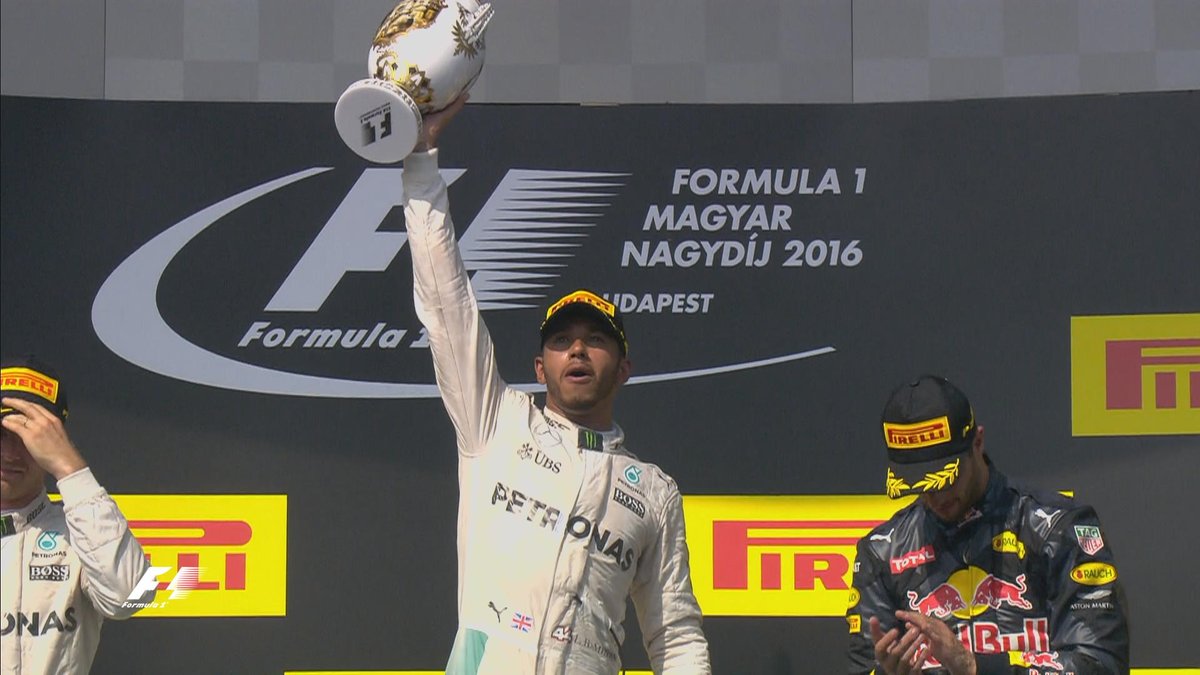 Oleh karena itu, dia hanya perlu membalap dengan aman agar mesin dan bannya tidak bermasalah hingga finish. Hamilton akhirnya memungkasi lomba GP Hungaria dengan catatan waktu 1 jam 40 menit 30,115 detik. Lebih cepat sekitar 2,8 detik dari Rosberg.
Kunci kemenangan Hamilton memang terletak di Tikungan 1 dan 2 setelah start. Usai lomba, dia mengakui hal tersebut. Sebaliknya, Rosberg menyesali kegagalannya mempertahankan posisi terdepan. Bahkan, dia sempat disalip Ricciardo di Tikungan 1. Beruntung, saat keluar dari Tikungan 2, pebalap yang wajahnya mirip Leonardo DiCaprio itu mampu menyalipnya kembali.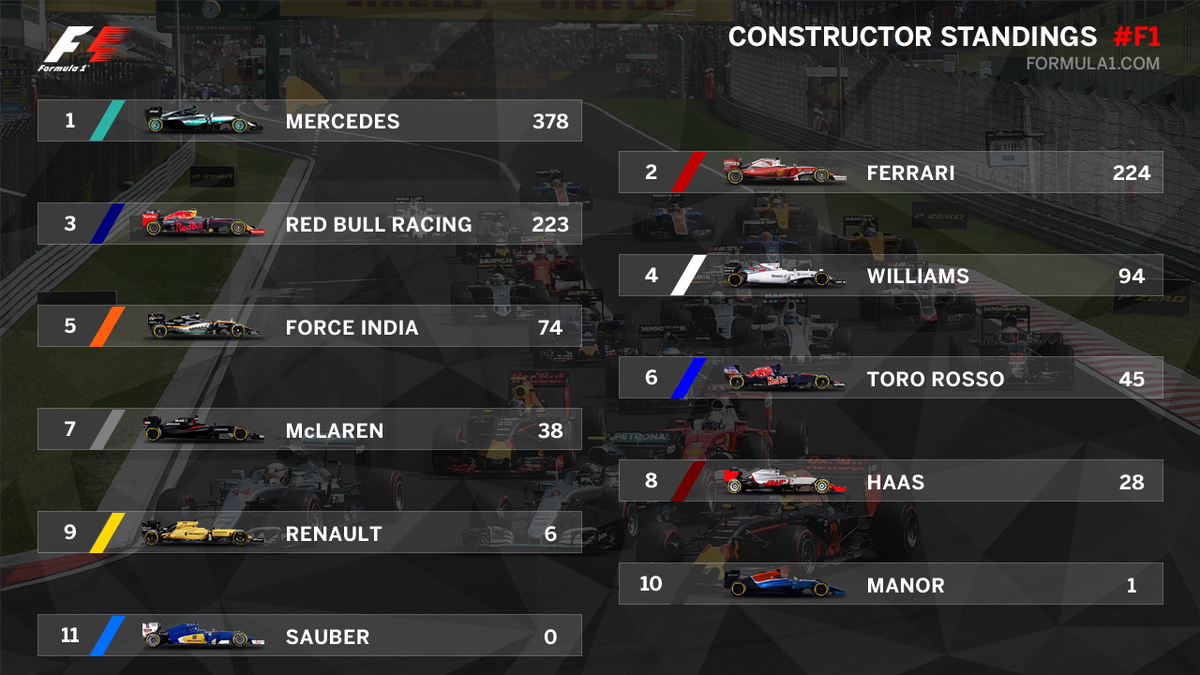 Di lain pihak, masa depan Rio Haryanto di Manor masih belum jelas. Ada kabar, tempatnya akan digantikan oleh pebalap cadangan McLaren, Stoffel Vandoorne. Tambahan dana sponsor sebesar USD 7 juta memang menjadi kunci bagi Rio jika ingin terus membalap di F1.
McLaren sendiri kabarnya sedang bernegosiasi dengan Manor. Mereka tampaknya ingin Vandoorne "magang" dulu sebelum menggantikan Jenson Button. Meski bakatnya luar biasa, mampu merebut satu poin saat menggantikan Fernando Alonso di Bahrain, jam terbang juara GP2 2015 tersebut memang masih kurang.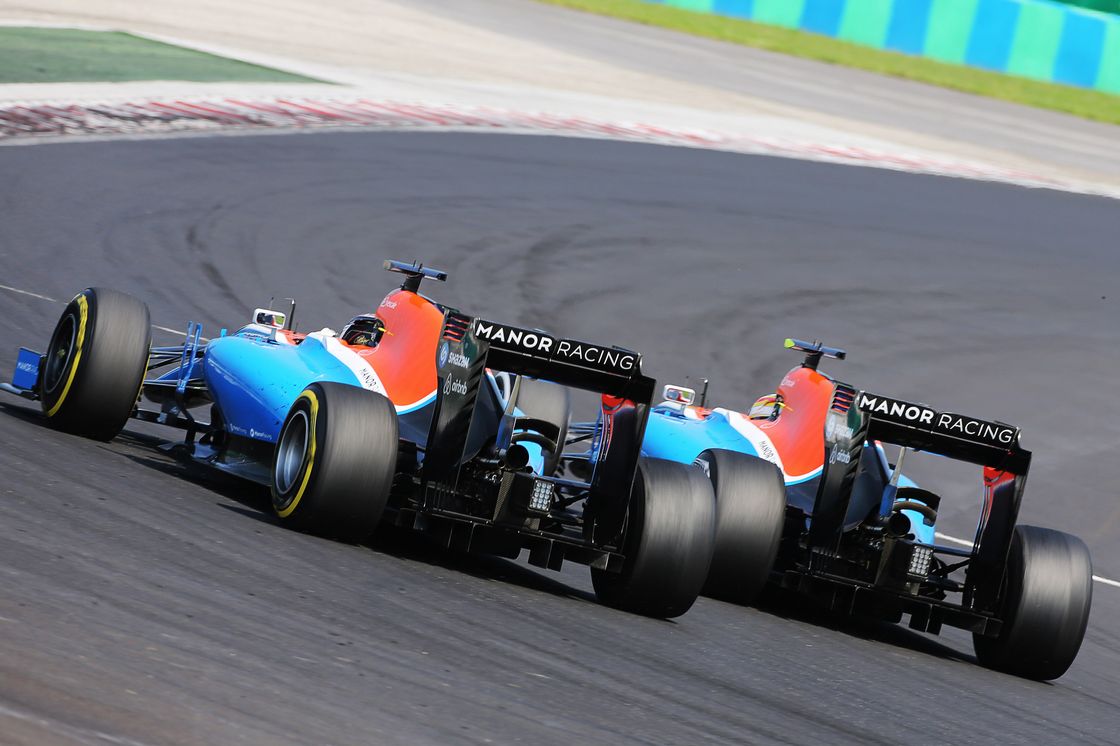 Saat ini, Vandoorne "hanya" membalap di ajang Japanese Super Formula. Bersama Pascal Wehrlein, pebalap asal Belgia itu disebut-sebut sebagai calon bintang masa depan. Manor tentu tergoda untuk menduetkan keduanya.
Secara performa, Rio sebenarnya tidak berbeda jauh dengan Pascal dan Stoffel. Bahkan, saat di GP2, bocah asal Solo itu sempat tiga kali mengalahkan Vandoorne di sesi sprint race. Jadi, jika diberi mobil yang setara, Rio seharusnya bisa bersaing dengan dua calon superstar tersebut.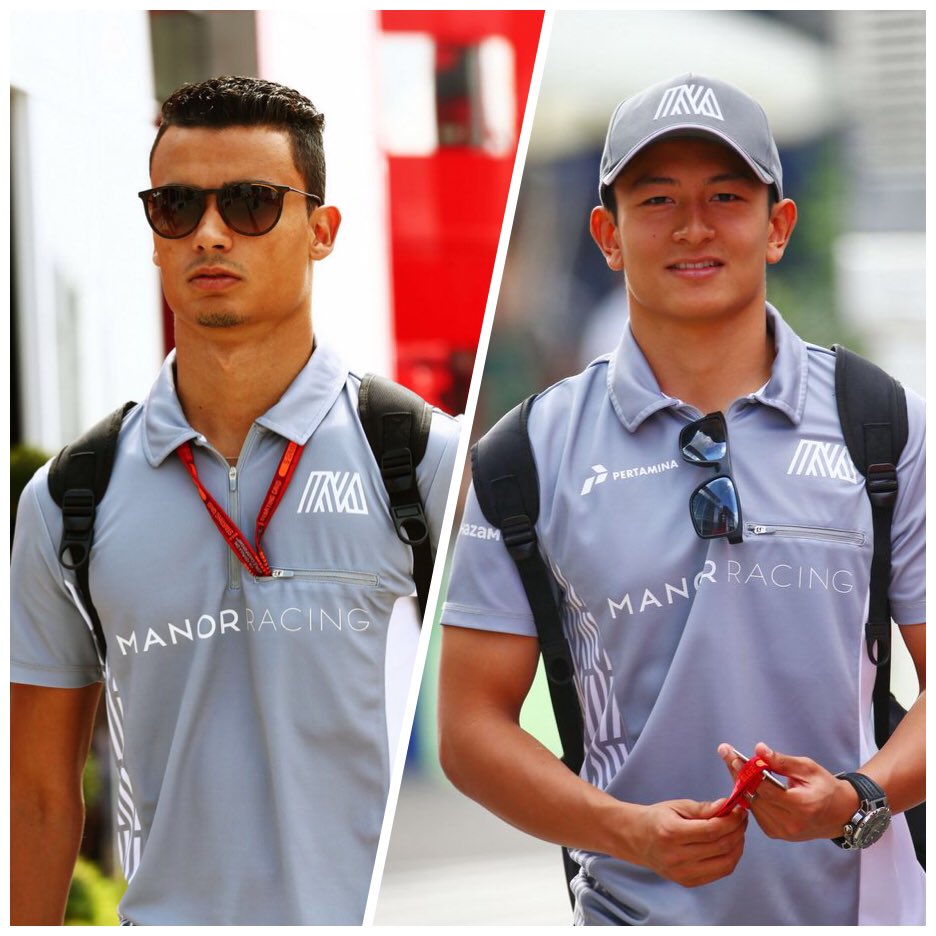 Manor sendiri sebenarnya masih ingin mempertahankan Rio. Meski belum ada tambahan dana sponsor, pebalap kebanggaan Indonesia itu sepertinya masih akan tampil di balapan weekend ini, sebelum F1 memasuki summer break.
Nasib Rio tampaknya memang baru akan ditentukan saat jeda musim panas. Seluruh fans F1 di Indonesia tentu saja berharap pebalap yang disponsori oleh Pertamina itu bisa terus melanjutkan kiprahnya bersama Manor hingga akhir musim.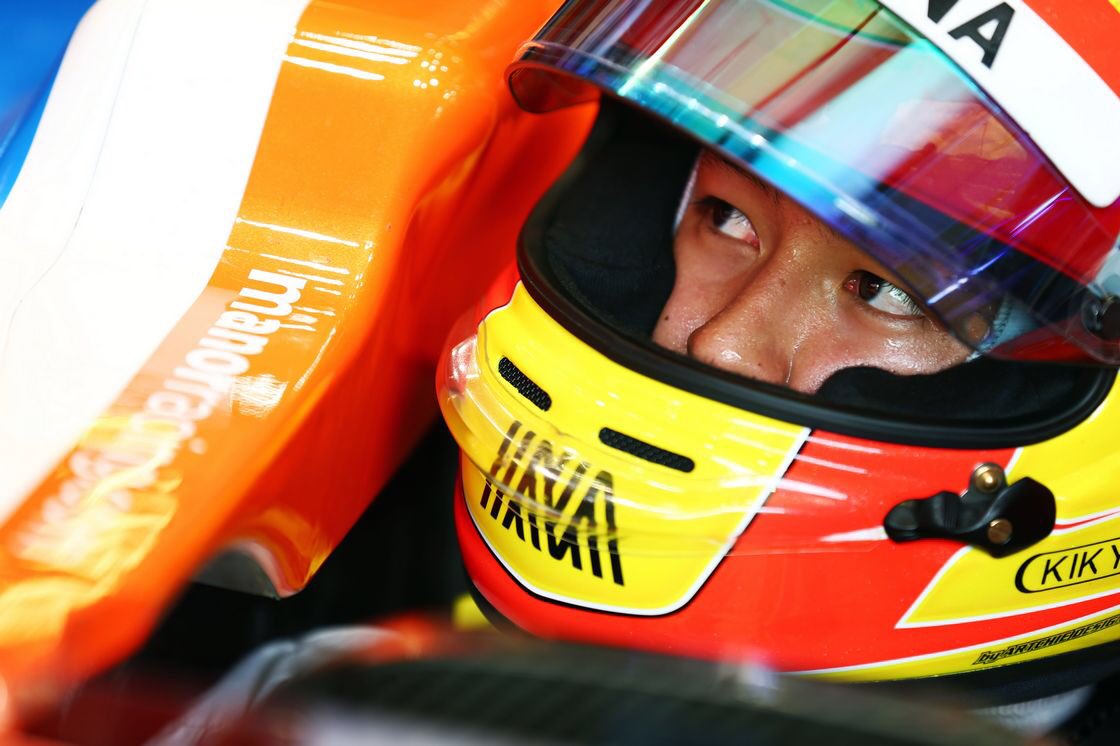 Lomba selanjutnya bakal berlangsung di Jerman. Apakah kita masih akan melihat Rio di sana? Selain itu, apakah Rosberg mampu merebut kembali puncak klasemen dengan menjadi pemenang di balapan kandangnya? Sampai jumpa di Hockenheim!