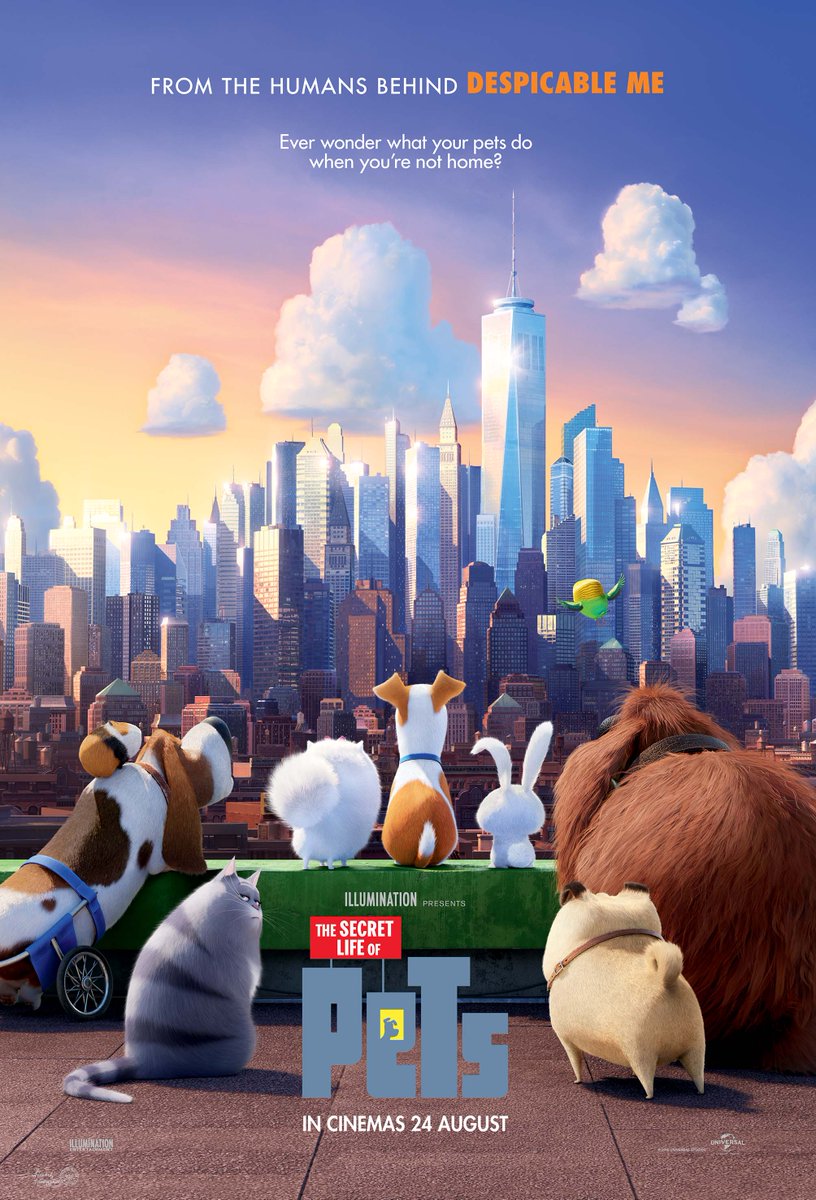 Setelah sukses dengan Despicable Me (2010) dan Minions (2015), Illumination Entertainment kembali memghadirkan karya terbaru mereka lewat The Secret Life of Pets. Film animasi komputer berdurasi 90 menit itu baru saja tayang midnight di Indonesia pada hari Sabtu (20/8) yang lalu.
Digarap oleh Chris Renaud dan Yarrow Cheney, film rilisan Universal Pictures ini diyakini bisa sesukses dua karya Illumination Entertainment sebelumnya. Bahkan, Renaud, sang sutradara, yakin film besutannya ini bakal mampu bersaing dengan film animasi produksi Disney dan Pixar, semacam Zootopia (2016) dan Finding Dory (2016).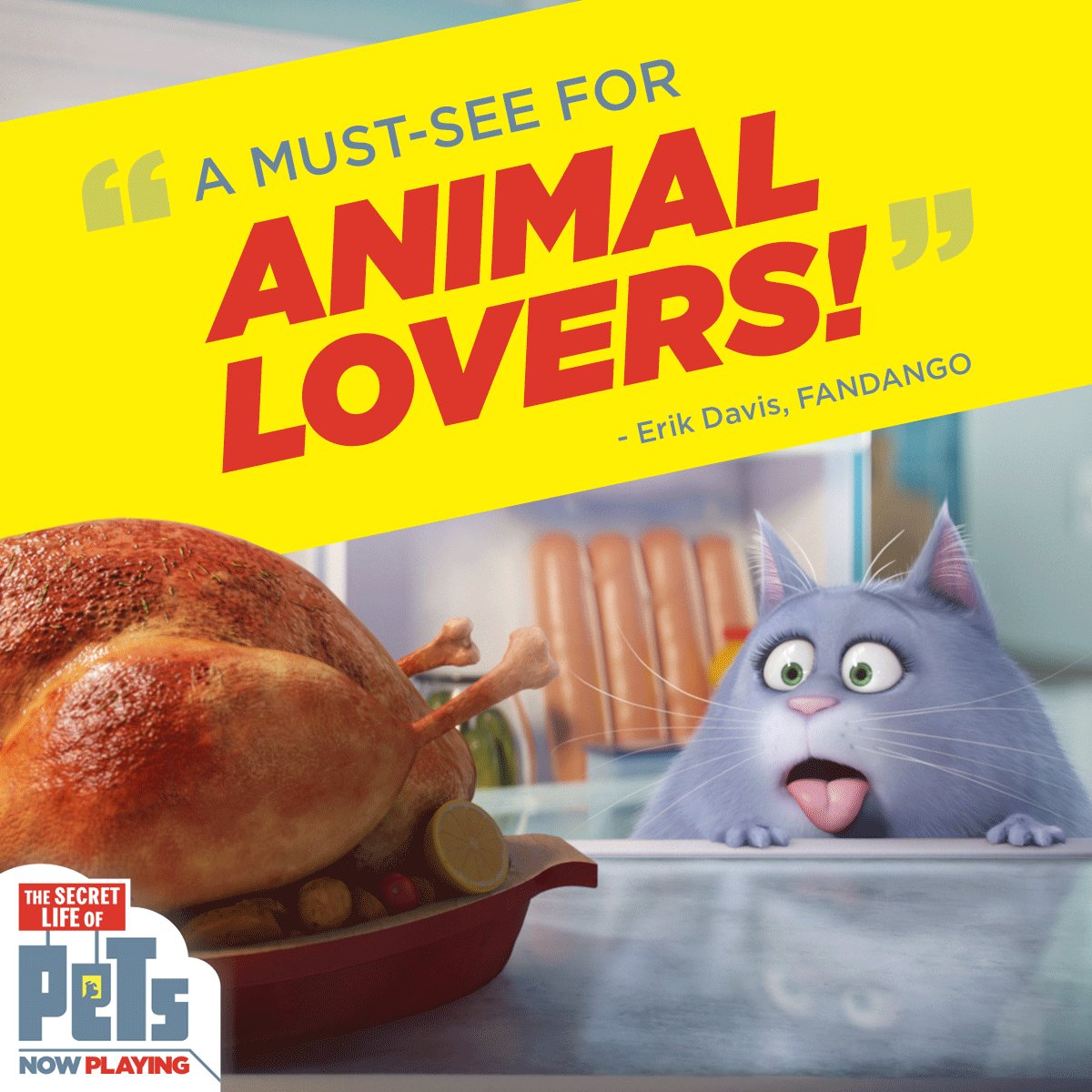 Bagi para pencinta hewan, The Secret Life of Pets memang tidak boleh dilewatkan. Film komedi yang naskahnya ditulis oleh Brian Lynch, Cinco Paul, dan Ken Daurio ini mengisahkan hubungan unik antara binatang peliharaan dengan majikannya. Selain itu, juga ada perseteruan antar hewan yang mengambil setting di Kota New York.
Yang menjadi tokoh utamanya adalah Max (Louis C. K.), seekor anjing terrier penurut yang tinggal bersama majikannya, Katie (Ellie Kemper), di sebuah apartemen di Manhattan. Di gedung tersebut, setiap hari Max bergaul dengan hewan peliharaan lainnya, seperti Chloe (Lake Bell), Mel (Bobby Moynihan), Buddy (Hannibal Buress), dan Sweet Pea (Tara Strong), sembari menunggu Katie pulang dari kerja.
Untuk mengusir kebosanan saat para majikan tidak ada di rumah, mereka sering menggelar pesta, bermain video game, mengambil sendiri makanan di kulkas, serta berbagai perilaku unik dan tak diduga lainnya. Namun, kehidupan ceria Max tersebut langsung berubah begitu Katie membawa pulang anjing peliharaan baru bernama Duke (Eric Stonestreet).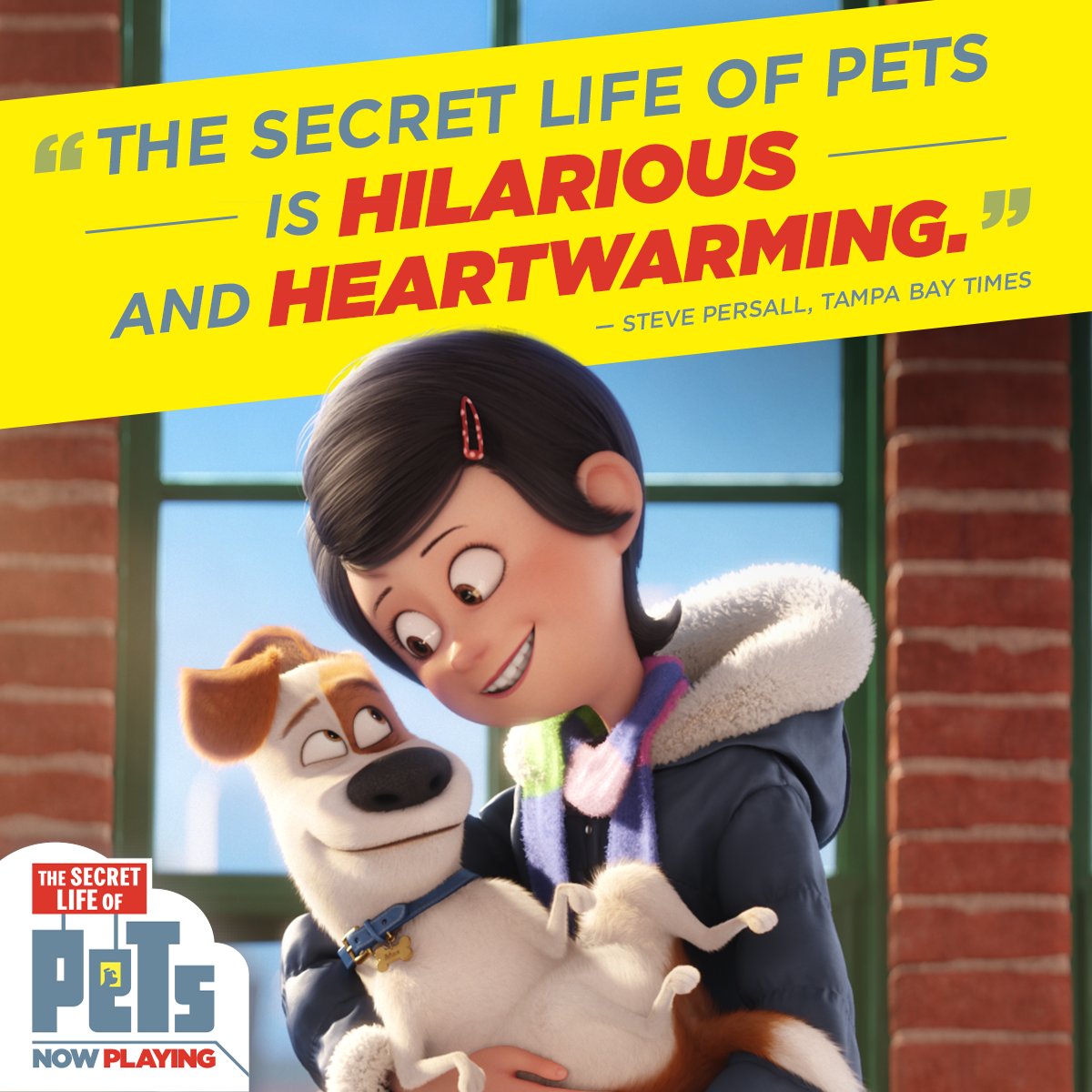 Terbiasa disayang dan dimanja, Max merasa perhatian Katie yang dulu tercurah padanya, kini terbagi dengan Duke, yang berbadan besar dan berbulu coklat lebat. Ditambah lagi, perilaku Duke sangat ceroboh dan kotor, bertolak belakang dengan Max. Pertengkaran antara dua anjing peliharaan Katie ini pun tak terelakkan.
Suatu ketika, saat sedang berselisih di gang, mereka diserang oleh gerombolan kucing liar yang dipimpin oleh Ozone (Steve Coogan). Akibat kelicikan para kucing garong tersebut, Max dan Duke akhirnya dijebloskan ke penangkaran hewan liar. Di sana, mereka bertemu dengan seekor kelinci putih bernama Snowball (Kevin Hart). Mampukah Max dan Duke menyelamatkan diri? Siapakah Snowball sebenarnya?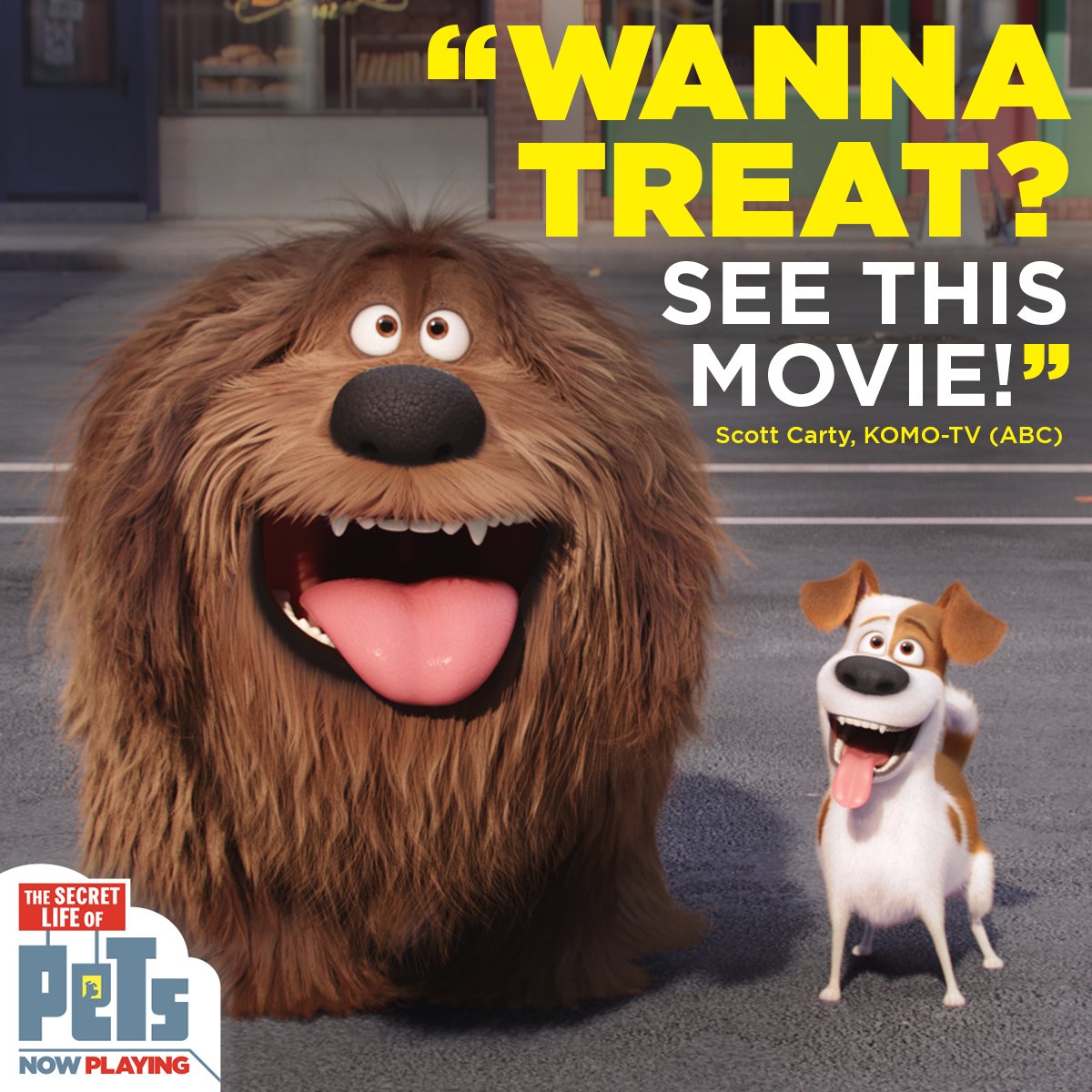 Kisah The Secret Life of Pets ini awalnya terinspirasi dari cerita hewan peliharaan milik sang sutradara. Chris Renaud kemudian ingin membuat film yang menggambarkan kehidupan mereka dan berambisi melebihi Disney, yang tahun ini sukses dengan Zootopia dan Finding Dory-nya.
Renaud pun menantang para animatornya untuk memahami kehidupan hewan yang sesungguhnya. Dengan begitu, rekan Yarrow Cheney ini mengharapkan The Secret Life of Pets mampu menampilkan kehidupan binatang peliharaan yang sebenarnya.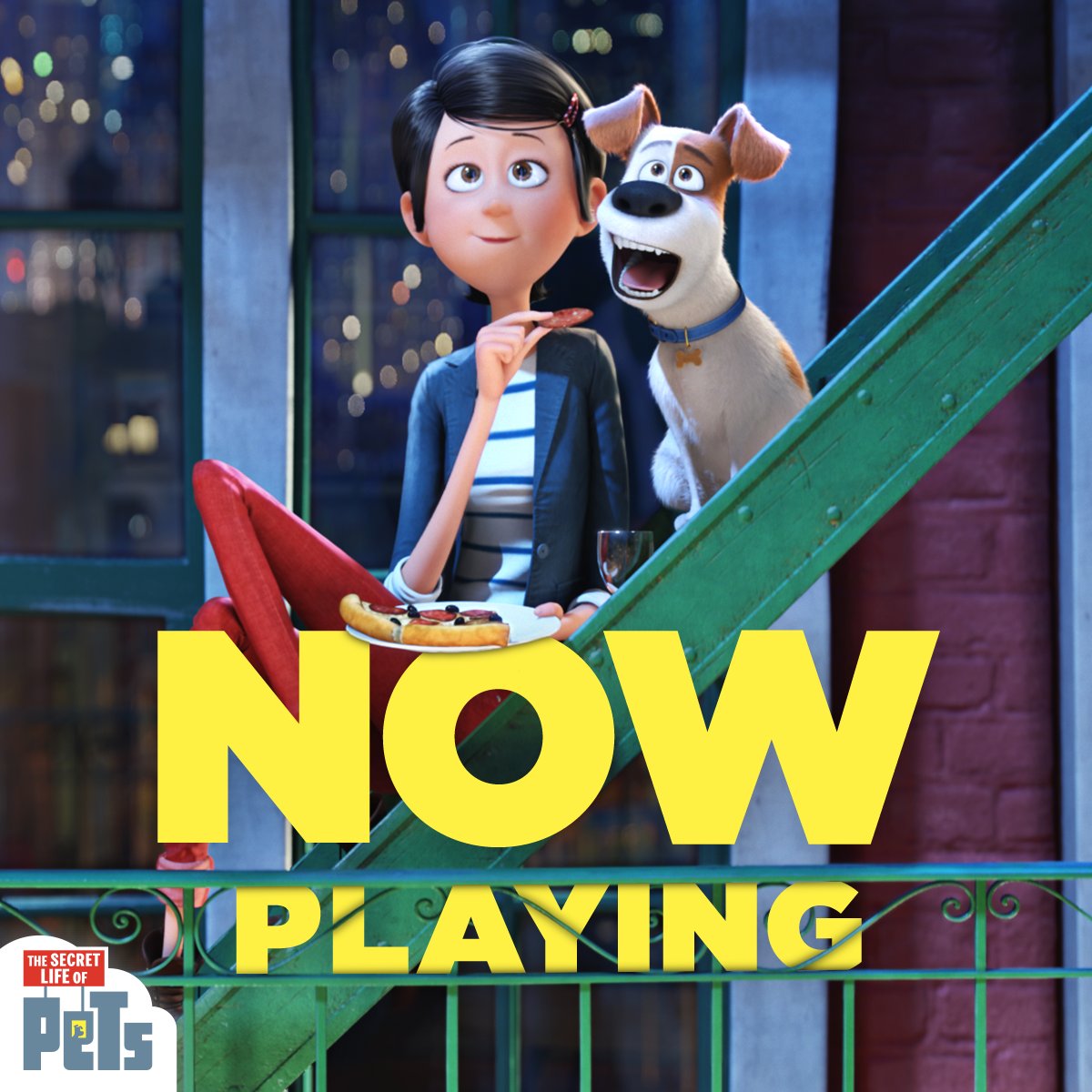 Selama ini, para majikan selalu bertanya-tanya, apa yang peliharaannya lakukan saat mereka tidak ada di rumah. Sebaliknya, para hewan peliharaan mungkin juga penasaran, apa yang majikan mereka lakukan ketika berada di luar rumah begitu lama. The Secret Life of Pets inilah jawabannya.
Namun, sayangnya, ada sejumlah pengamat yang menganggap kisah tersebut mirip dengan Toy Story (1995) produksi Pixar. The Secret Life of Pets tinggal mengganti para mainan dengan hewan peliharaan saat para pemilik tidak ada di rumah. Max dan Duke dianggap sama dengan Woody dan Buzz Lightyear. Begitu juga dengan Snowball yang berbadan kecil tapi kejam, layaknya karakter Lotso.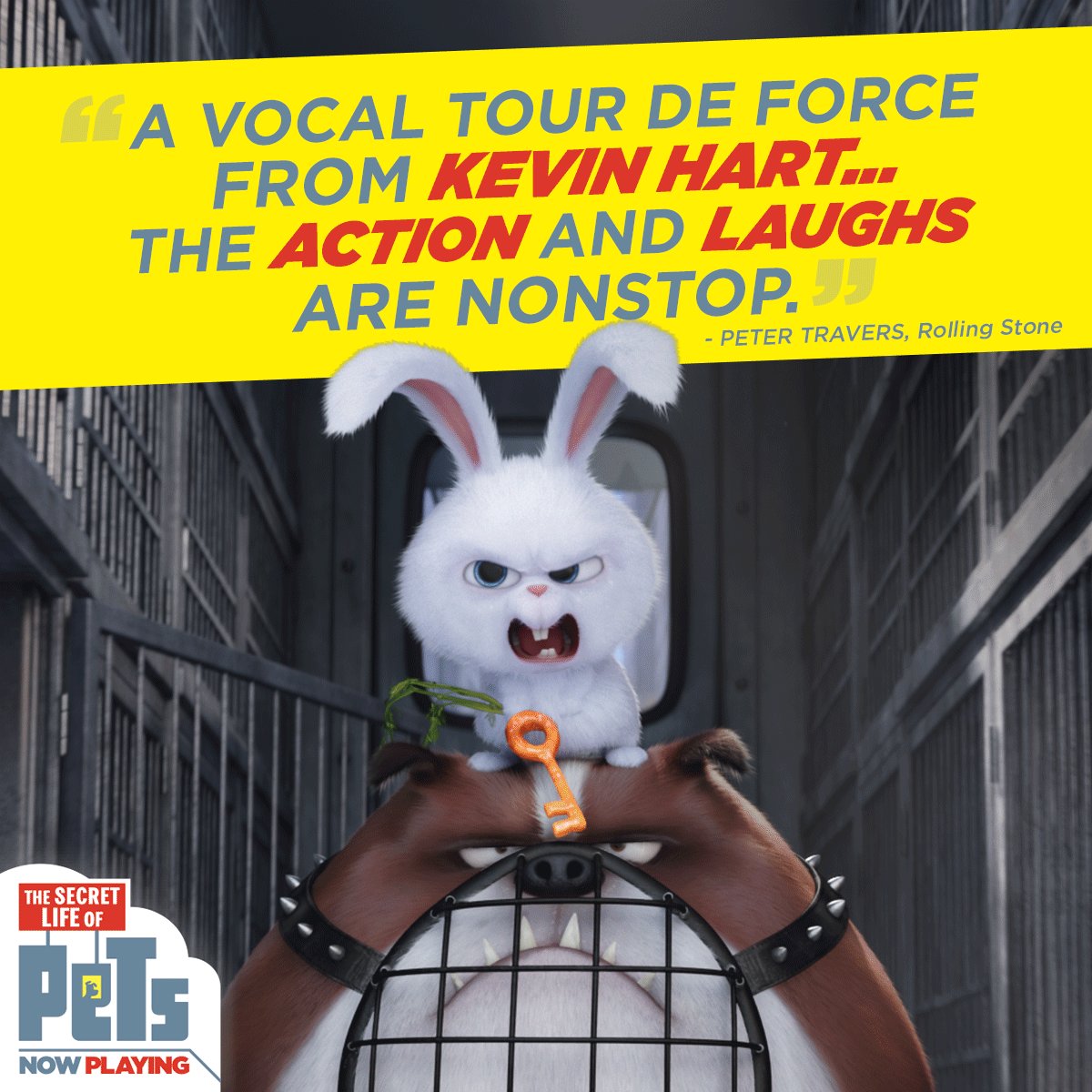 Meski demikian, sejak dirilis di Amerika Serikat pada 8 Juli 2016 yang lalu, film berbujet USD 75 juta ini mendapat rating yang cukup positif dari sejumlah situs review. The Secret Life of Pets dinilai sangat ceria dan menghibur, cocok sebagai tontonan untuk seluruh keluarga. Animasinya juga indah dan para pengisi suaranya sangat bertalenta.
Tak heran, secara box office, film yang baru akan tayang di Indonesia mulai hari Rabu (24/8) tersebut terbilang sangat sukses. Hingga saat ini, The Secret Life of Pets telah meraup pemasukan hingga USD 674 juta secara global. Illumination Entertainment pun sudah merencanakan sekuelnya yang bakal dirilis pada 13 Juli 2018.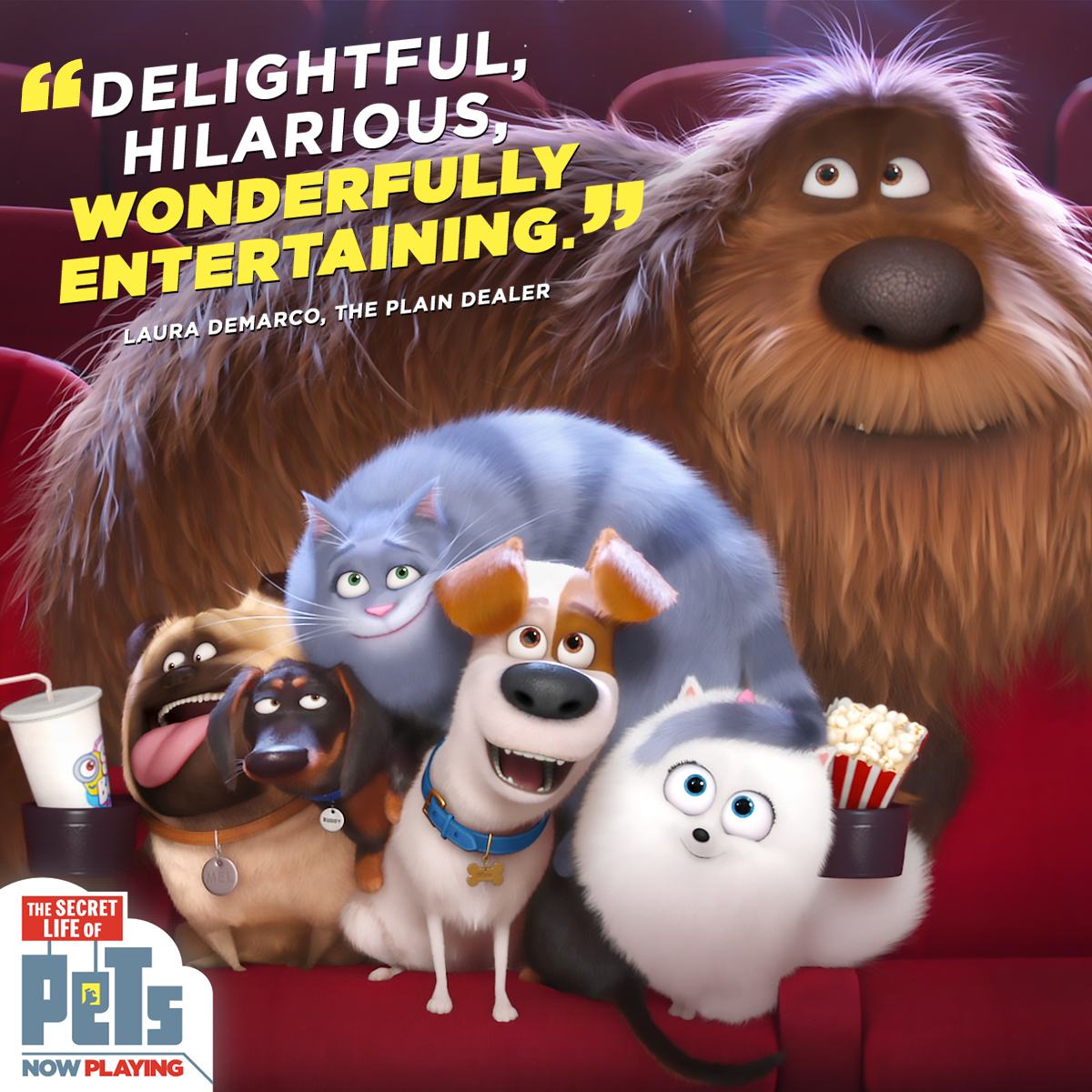 ***
The Secret Life of Pets
Sutradara: Chris Renaud, Yarrow Cheney
Produser: Chris Meledandri, Janet Healy
Penulis Skenario: Brian Lynch, Cinco Paul, Ken Daurio
Pemain: Louis C. K., Eric Stonestreet, Kevin Hart, Steve Coogan, Elliie Kemper, Bobby Moynihan, Lake Bell, Dana Carvey, Hannibal Buress, Jenny Slate, Albert Brooks
Musik: Alexandre Desplat
Sinematografi: Marc Spicer
Editor: Ken Schretzmann
Produksi: Illumination Entertainment
Distributor: Universal Pictures
Budget: USD 75 juta
Durasi: 90 menit
Rilis: 16 Juni 2016 (AIAFF), 8 Juli 2016 (Amerika Serikat), 24 Agustus 2016 (Indonesia)
Ratings
IMDb: 6,8
Rotten Tomatoes: 6,3
Metacritic: 6,1