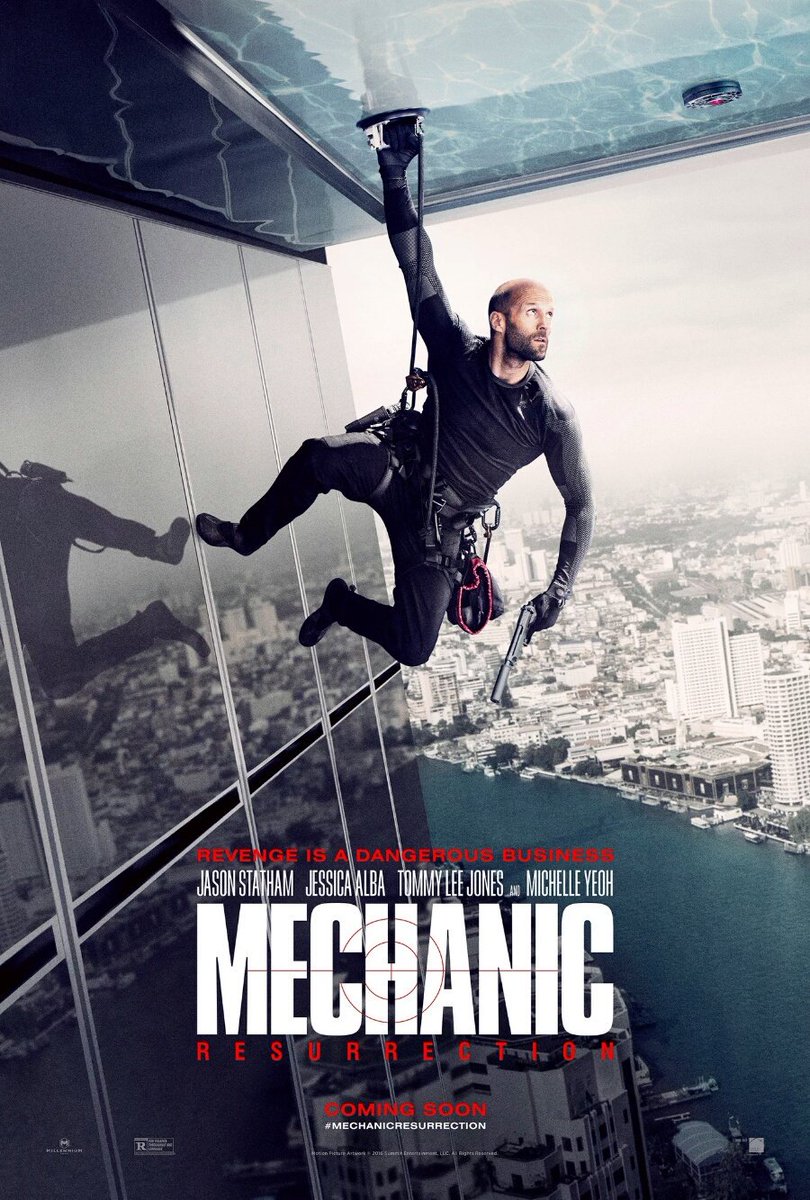 The Mechanic is back! Ya, setelah menghilang selama lima tahun, karakter pembunuh bayaran yang diperankan oleh Jason Statham tersebut kembali beraksi dalam sekuel Mechanic: Resurrection yang mulai tayang pada hari Jumat (26/8) ini.
Bagi yang sudah lupa, atau dulu belum sempat menonton, film pertama The Mechanic (2011) mengisahkan tentang sosok bernama Arthur Bishop, seorang professional assassin yang sangat ahli dalam melakukan pembunuhan. Spesialisasi Bishop adalah membuat para korbannya seolah-olah mengalami kecelakaan atau bunuh diri. Oleh karena itulah, para mafia menjulukinya sebagai sang Mekanik.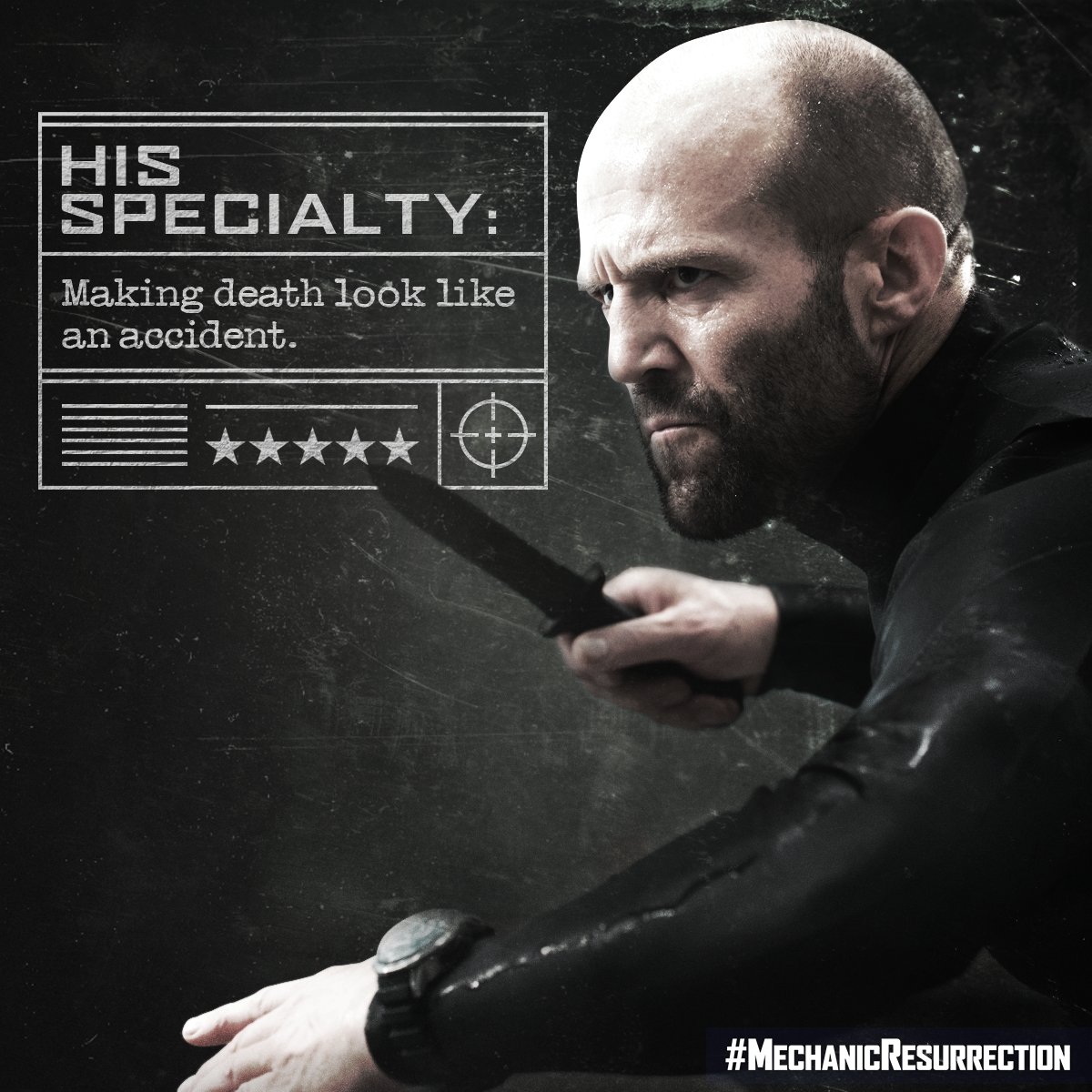 Film produksi CBS dan Millenium tersebut sebenarnya adalah remake dari film lawas berjudul sama yang dirilis pada tahun 1972. Kala itu, yang menjadi Arthur Bishop adalah Charles Bronson. Lawan mainnya adalah Jan-Michael Vincent, yang satu dekade kemudian terkenal sebagai String Fellow Hawk di serial helikopter canggih, Airwolf.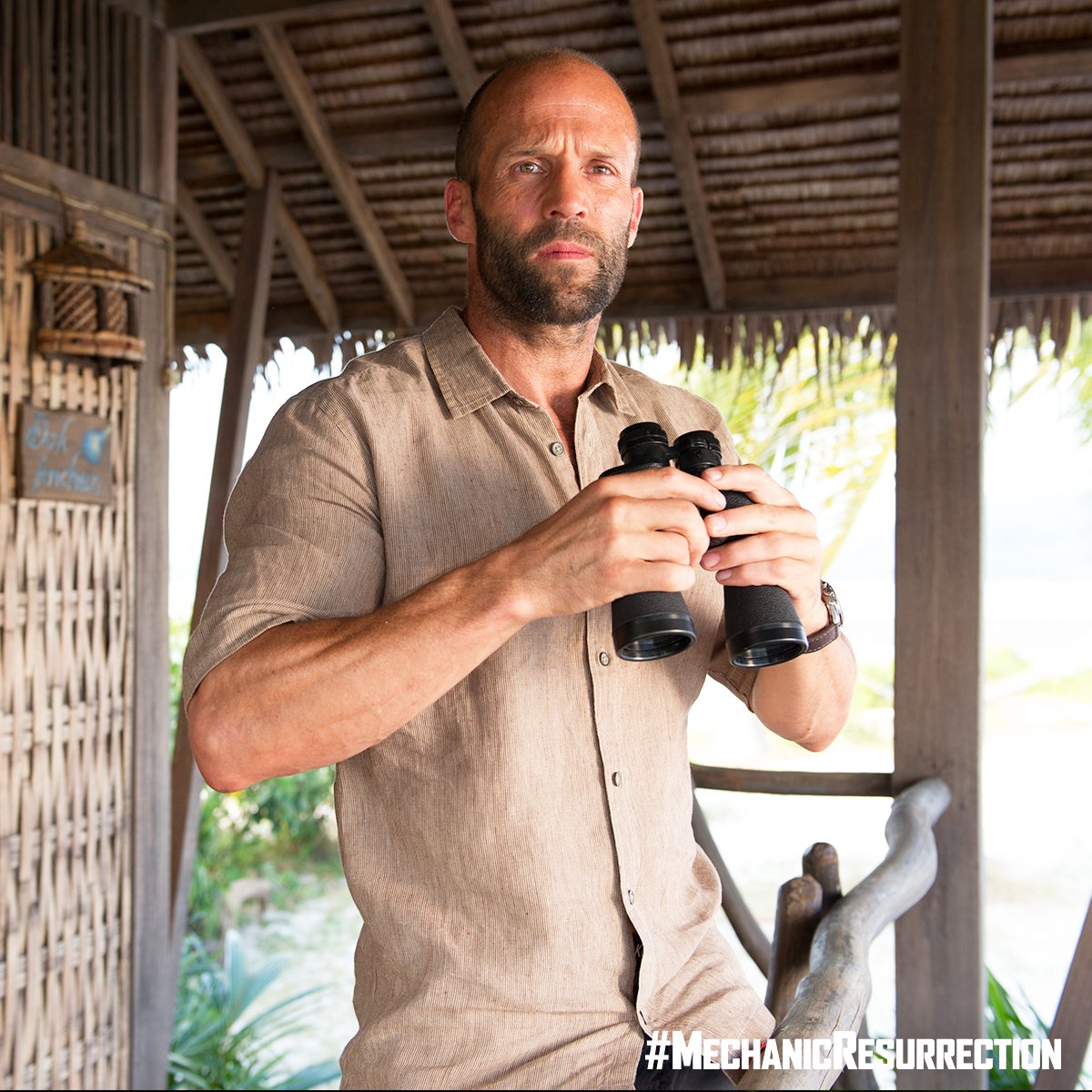 Sementara itu, Mechanic: Resurrection sendiri mengisahkan tentang kembalinya Arthur Bishop yang diduga sudah tewas dalam ledakan di akhir film pertamanya. Bishop terpaksa mengakhiri masa pensiun dininya setelah sang kekasih, Gina Thorne (Jessica Alba), diculik oleh pedagang senjata gelap bernama Riah Crain (Sam Hazeldine).
Agar pacarnya yang superdupersexy itu selamat, Bishop harus menjalankan perintah Crain, melakukan tiga pembunuhan di beberapa tempat berbeda, yaitu di Malaysia, Sydney, dan Bulgaria. Dan, yang terpenting, dia harus membuat seolah-olah itu adalah kecelakaan. Mampukah Bishop menuntaskan "mission impossible"-nya tersebut serta menyelamatkan Gina?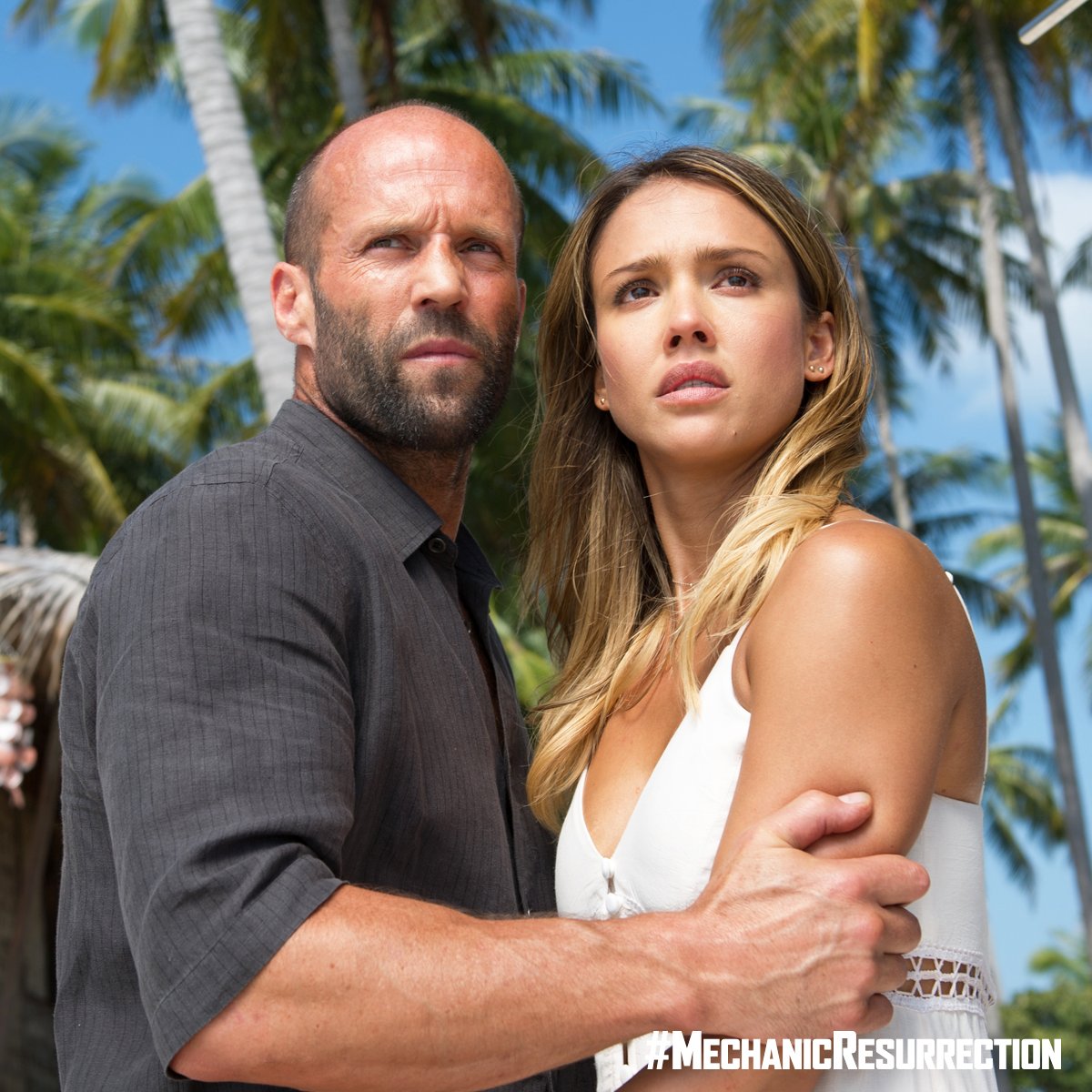 Jika melihat film pertamanya, The Mechanic (2011) sebenarnya tidak begitu sukses secara box office. Film berbujet USD 40 juta tersebut hanya meraup pemasukan USD 62 juta secara global. Tidak cukup menguntungkan. Mungkin hanya balik modal saja. Oleh karena itu, cukup mengejutkan sebenarnya ketika pihak produser mengumumkan bakal merilis sekuelnya. Yang akhirnya diberi judul Mechanic: Resurrection.
Mungkin, yang menjadi pertimbangan utama bagi Summit Entertainment yang dimiliki oleh Lionsgate dalam merilis Mechanic: Resurrection adalah kesuksesan The Mechanic di luar bioskop. DVD film yang dirilis pada tahun 2011 tersebut telah terjual 1,5 juta kopi dan disewa sebanyak 2,1 juta kali.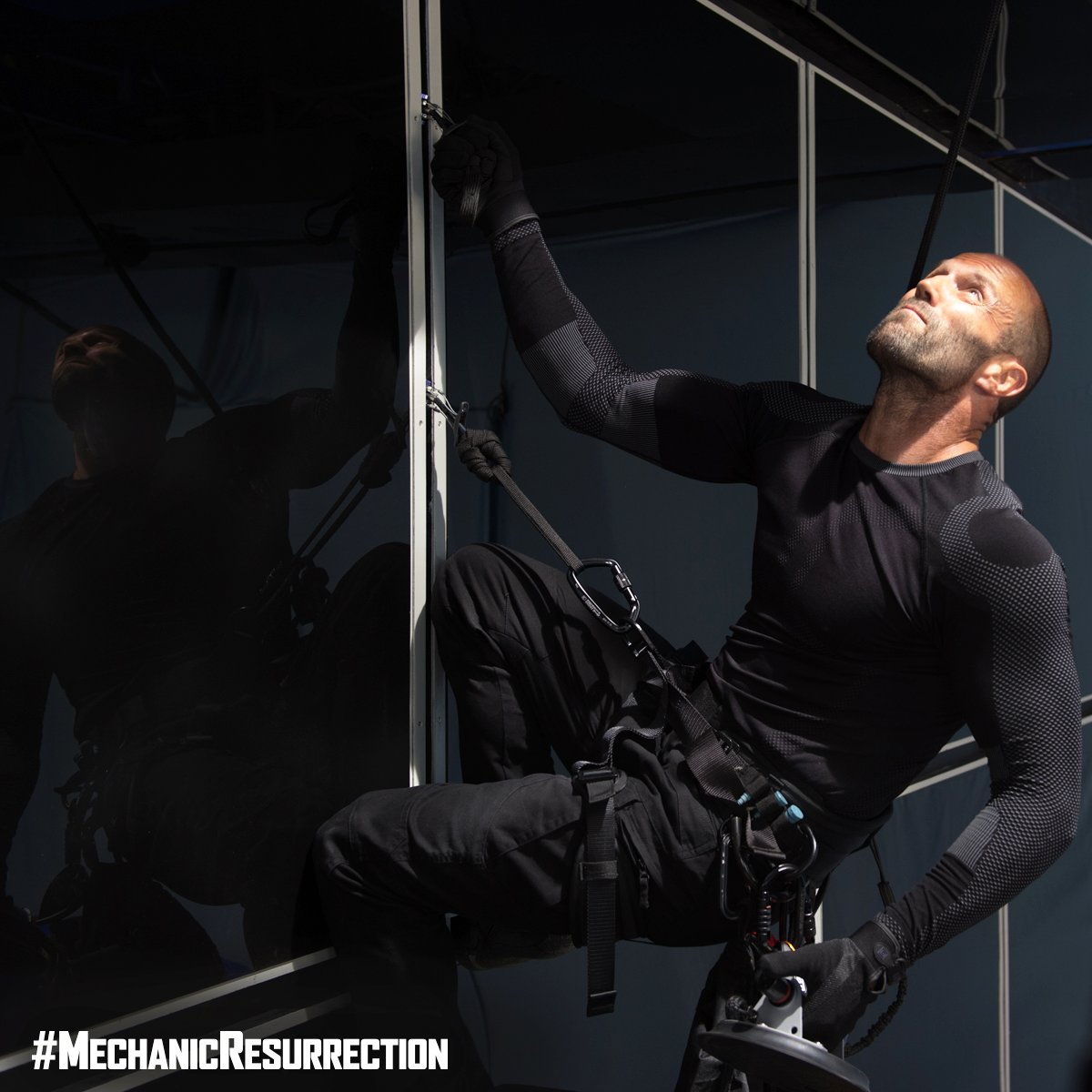 Faktor Jason Statham juga menjadi alasan utama. Presiden bagian akuisisi dan produksi dari Lionsgate, Jason Constantine, yang bekerja sama dengan Millenium Films dalam memproduksi Mechanic: Resurrection, menyatakan sudah membuat 11 film bersama Statham, dan semuanya menguntungkan.
Maka dari itu, mereka tidak ragu dalam membuat sekuel The Mechanic dan yakin bakal menuai profit. Apalagi, fan base Jason Statham saat ini semakin membesar setelah bintang Transporter itu terlibat dalam franchise The Expendables, Fast & Furious, serta Spy.
Sang sutradara, Dennis Gansel, pun optimistis Mechanic: Resurrection bakal sukses. Bahkan, dia melihat The Mechanic berpotensi dijadikan franchise semacam Transporter. Karakter Arthur Bishop yang diperankan oleh Jason Statham dia sebut sebagai "dirty James Bond", dan menurutnya masih bisa dikembangkan untuk menyaingi popularitas agen rahasia asal Inggris tersebut.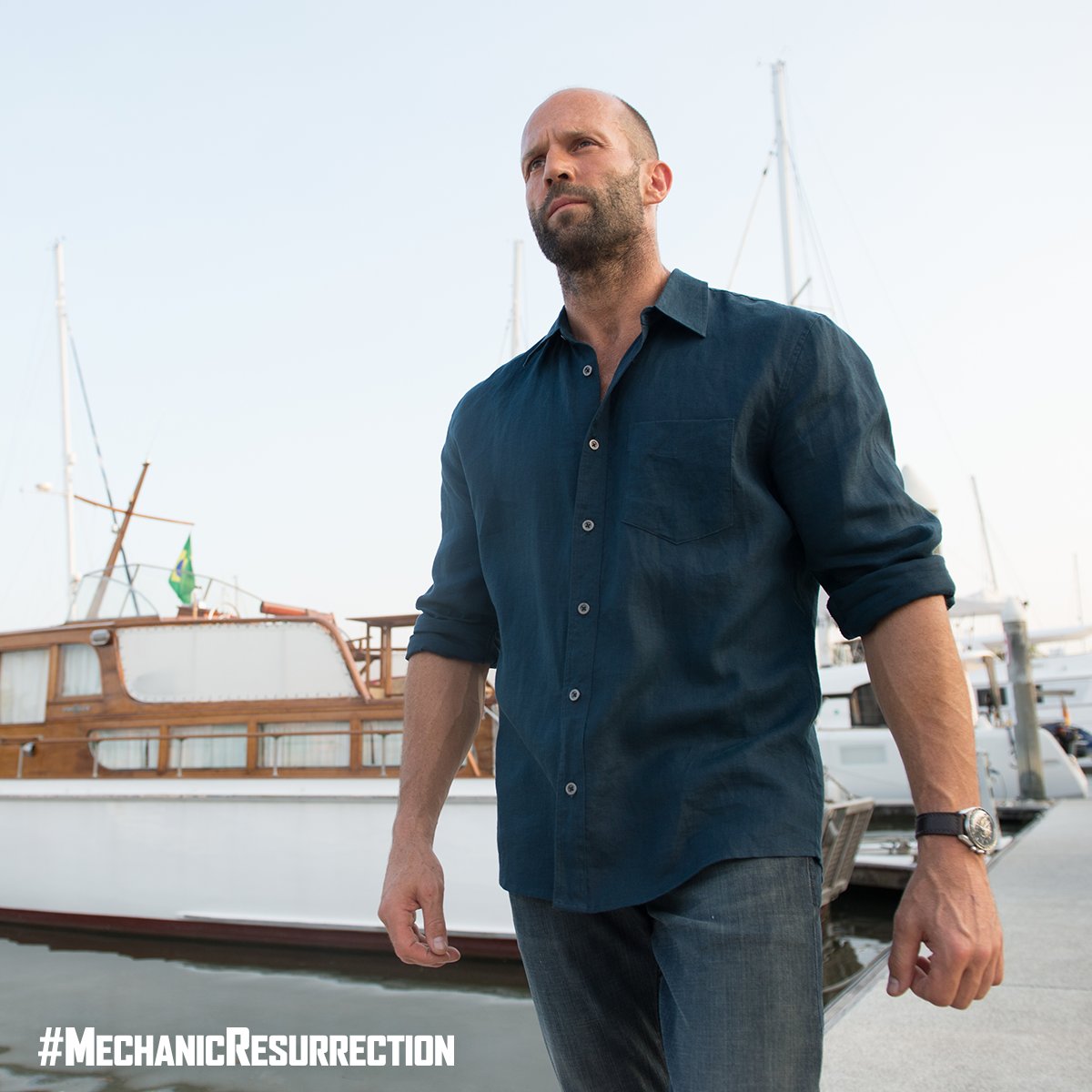 Selain Statham, kehadiran dua bintang senior, Tommy Lee Jones dan Michelle Yeoh, juga bisa menjadi daya tarik. Tapi, yang bakal menjadi "kembang" utama di Mechanic: Resurrection adalah aktris hot, Jessica Alba.
Bintang serial The Dark Angel itu menonjolkan kemolekan tubuhnya yang dijamin bakal membuat banyak penonton pria menelan ludah. Lekukan tubuh pemeran Susan Storm dalam franchise Fantastic Four itu akan menjadi pemanis di antara aksi laga brutal ala Jason Statham.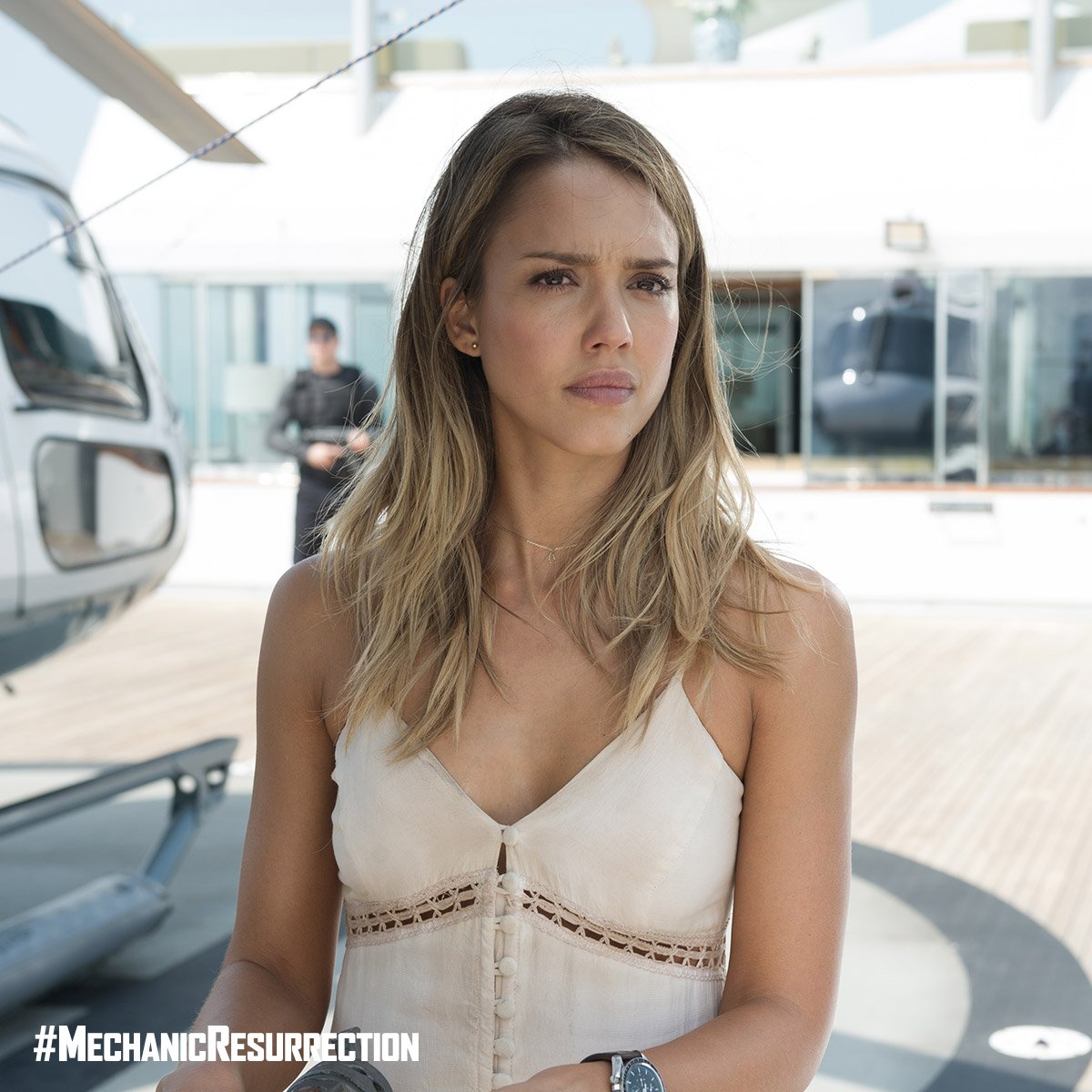 Setelah diputar secara terbatas pada hari Senin (22/8) yang lalu di ArcLight Hollywood, Mechanic: Resurrection mendapat rating yang cukup lumayan dari situs IMDb. Untuk mendominasi box office, mungkin bakal sulit, karena film berdurasi 99 menit ini dirilis pada akhir Agustus. Namun, untuk sekedar mengumpulkan USD 10 juta pada weekend pembuka, seharusnya bisa.
***
Mechanic: Resurrection
Sutradara: Dennis Gansel
Produser: John Thompson, Robert Earl, David Winkler, William Chartoff
Penulis Skenario: Philip Shelby, Tony Mosher
Berdasarkan: Karakter ciptaan Lewis John Carlino dan Richard Wenk
Pemain: Jason Statham, Jessica Alba, Tommy Lee Jones, Michelle Yeoh, Sam Hazeldine, Rhatha Phongam, Natalie Burn
Musik: Mark Isham
Sinematografi: Daniel Gottschalk
Editor: Michael Duthie, Todd E. Miller, Ueli Christen
Produksi: Chartoff-Winkler Productions, Millennium Films
Distributor: Summit Entertainment
Budget: USD 40 juta
Durasi: 99 menit
Rilis: 22 Agustus 2016 (ArcLight Hollywood), 26 Agustus 2016 (Amerika Serikat & Indonesia)
Ratings
IMDb: 6,5