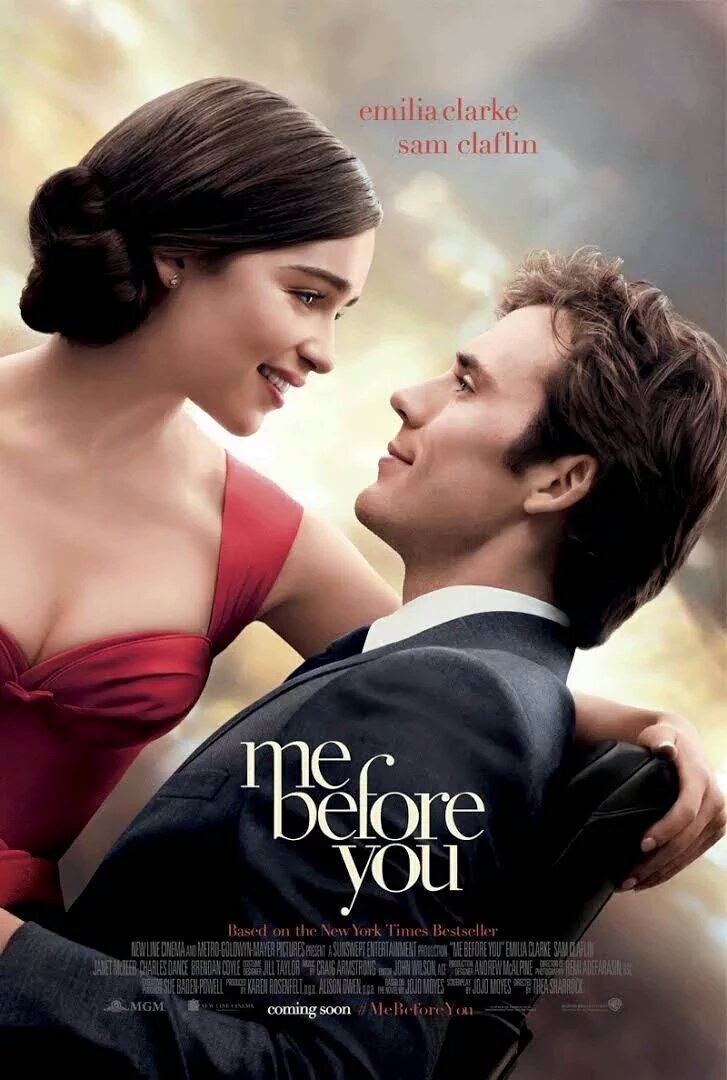 Setelah menunggu selama tiga bulan, Me Before You akhirnya tayang di Indonesia mulai hari Jumat (2/9) ini. Film drama romantis yang diadaptasi dari novel berjudul sama karya Jojo Moyes tersebut memang sudah dirilis di Amerika Serikat sejak awal Juni yang lalu.
Meski dibintangi oleh Emilia Clarke, si Daenerys Targaryen yang biasa menampilkan ketelanjangan di serial terkenal Game of Thrones, Me Before You bakal menyajikan kisah yang bikin baper dan menguras air mata. Jadi, buat para penonton cowok, jangan terlalu ngarep. Di film ini, pemeran Sarah Connor dalam Terminator Genisys (2015) itu tidak akan terlalu banyak mengumbar dada. Hanya sebatas belahan saja.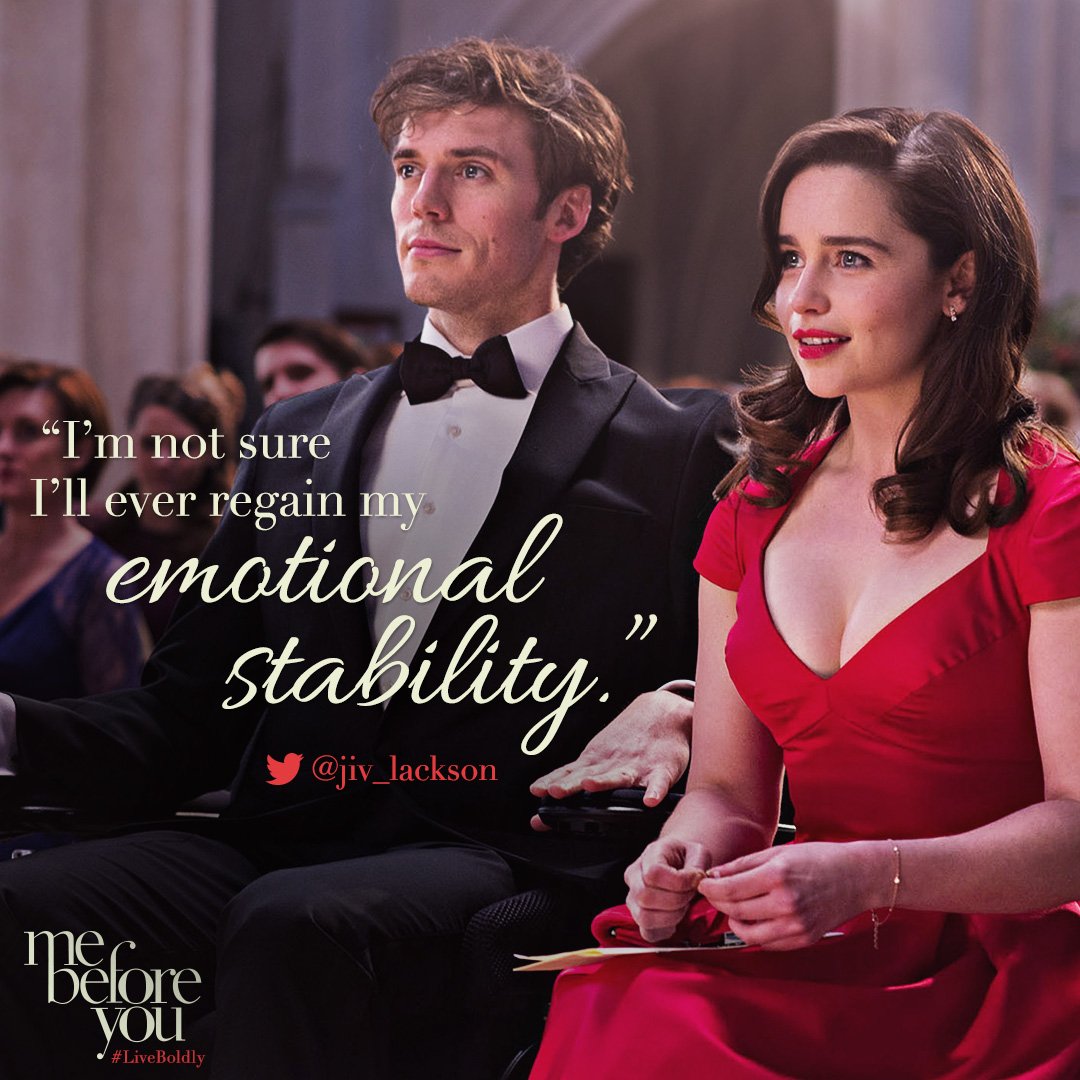 Berdurasi sekitar 110 menit, Me Before You mengisahkan tentang seorang mantan banker bernama Will Traynor (Sam Claflin), yang mengalami kelumpuhan akibat kecelakaan motor dua tahun sebelumnya. Berjiwa petualang, masih muda dan ganteng, tapi tak bisa berjalan, jelas membuat Will depresi dan kehilangan semangat hidup. Bahkan, dia berniat untuk melakukan euthanasia alias bunuh diri.
Untungnya, Will kemudian bertemu dengan Louisa Clark (Emilia Clarke), yang melamar kerja sebagai pengasuhnya. Pembawaan Lou yang ceria dan kekanak-kanakan membuat kehidupan Will yang semula suram menjadi lebih cerah. Benih-benih cinta pun mulai tumbuh di antara keduanya. Padahal, Lou sudah punya pacar bernama Patrick (Matthew Lewis). Bagaimana selanjutnya kisah kasih antara Lou dan Will? Apakah mereka akhirnya bisa bersatu dan hidup bahagia?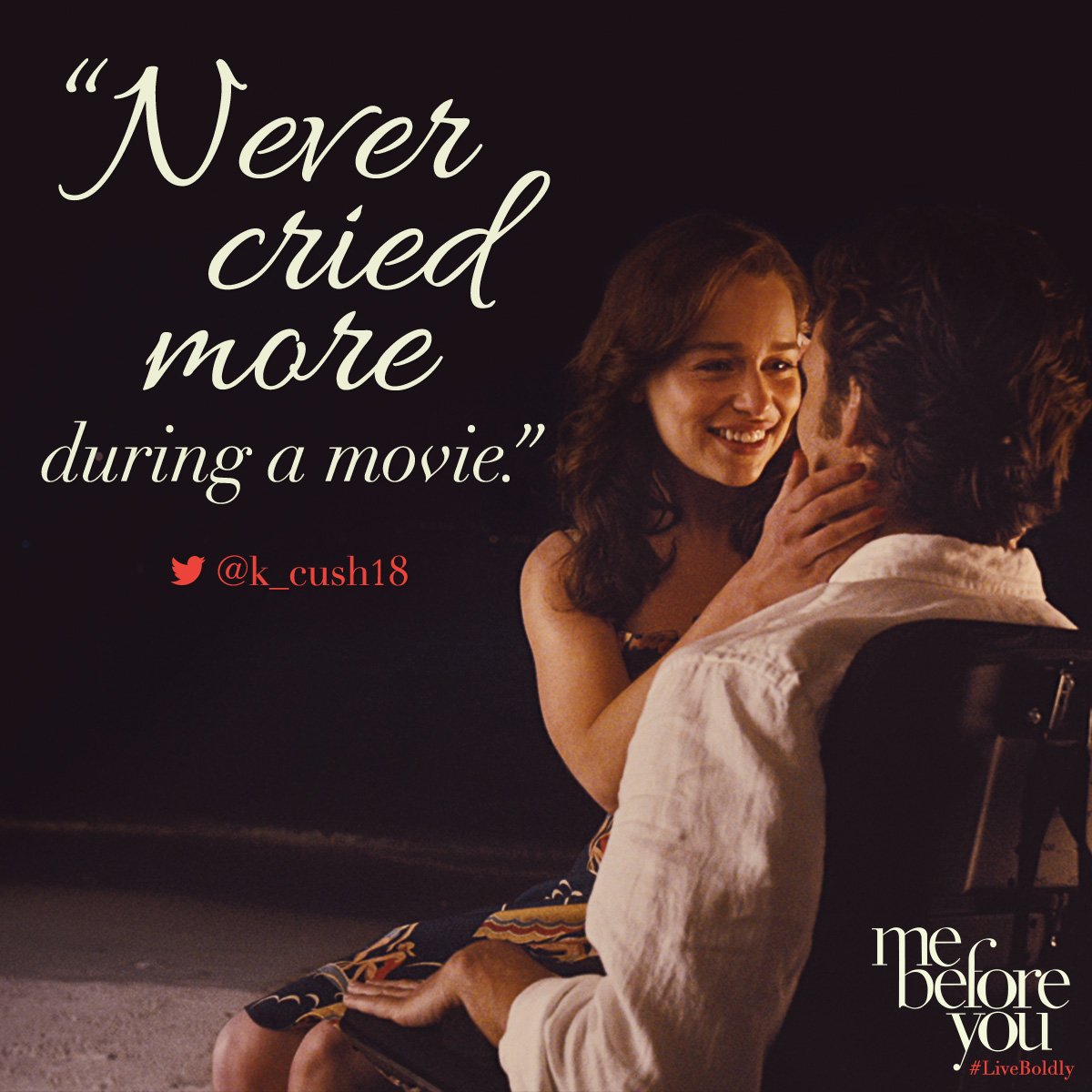 Dengan alur cerita yang mirip sinetron dan telenovela, cowoknya tajir, tapi lumpuh, sedangkan ceweknya sederhana, tapi setia, Me Before You memang kental sekali unsur dramanya. Kisah romantis seperti ini biasanya membuat para penonton baper dan terbawa suasana. Terutama bagi yang sudah punya pacar. Entahlah kalau bagi para jomblo..
Setelah tayang bulan Juni yang lalu di Amerika, film yang disutradarai oleh Thea Sharrock ini mendapat rating yang lumayan dari beberapa situs review. Para pengamat juga memuji chemistry yang terjalin di antara Emilia Clarke dan Sam Claflin, yang sebelumnya dikenal sebagai Finnick Odair di The Hunger Games.
Secara box office, film rilisan Warner Bros. ini juga bisa dibilang sangat sukses. Dengan modal "hanya" USD 20 juta, Me Before You berhasil meraup pemasukan hingga USD 196 juta. Itu belum ditambah dari negara-negara yang telat menayangkannya, seperti di Indonesia ini.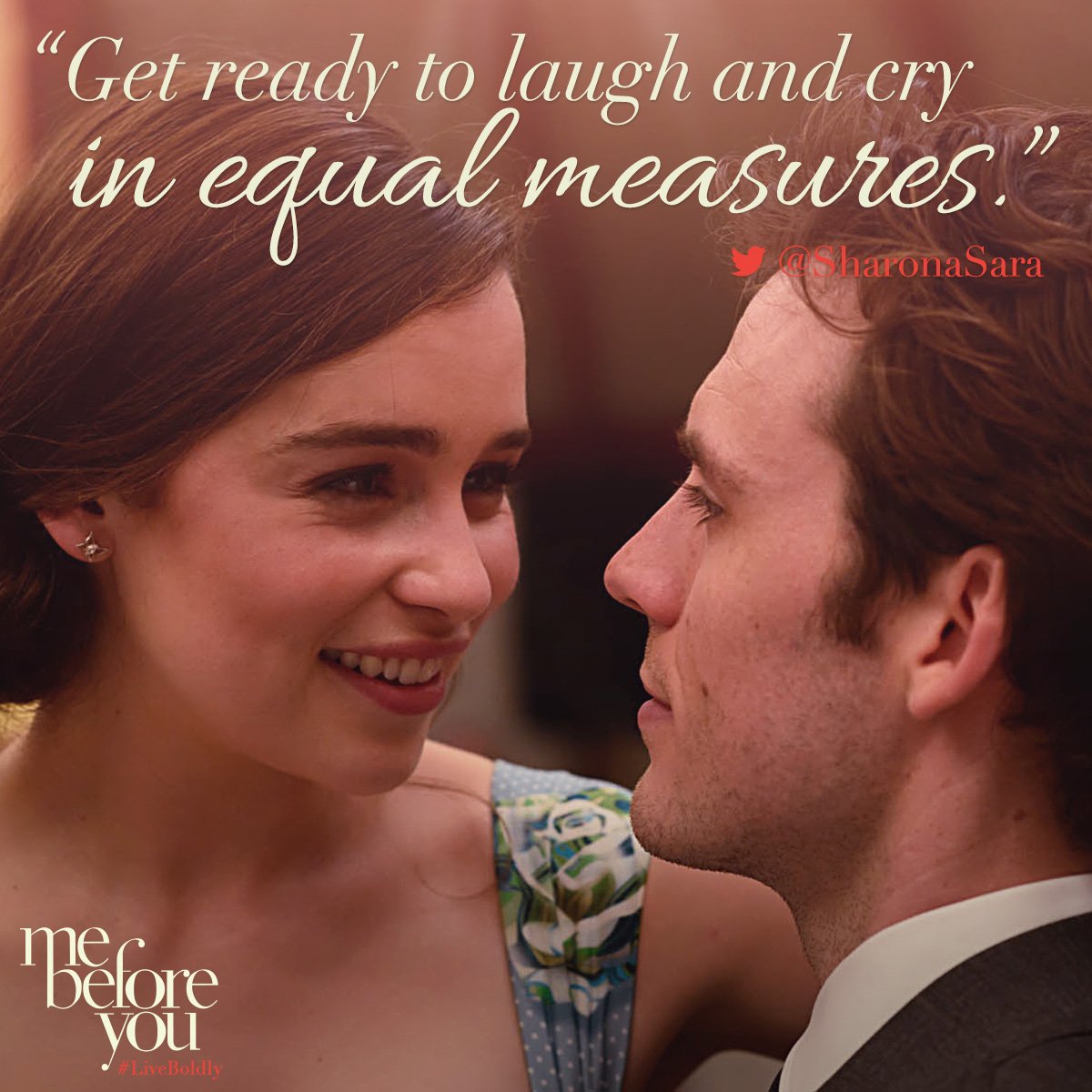 Meski demikian, tak semua pihak ikut senang dengan pencapaian tersebut. Penayangan Me Before You ini juga mengundang kontroversi dan protes keras. Terutama dari para penyandang kelumpuhan. Mereka menganggap karakter Will Traynor adalah sebuah penghinaan bagi para kaum difabel.
Para aktivis organisasi Not Dead Yet dan National Council on Independent Living menilai Jojo Moyes, penulis novel sekaligus skenario Me Before You, adalah orang yang bepikiran sempit. Dia dianggap menghidupkan kembali stereotipe klise bahwa orang cacat itu merupakan beban, dan patut dikasihani, karena hidupnya sudah tidak berarti.
Menanggapi kontroversi tersebut, sutradara Thea Sharrock menegaskan pihaknya sama sekali tidak bermaksud untuk menanamkan paham tentang euthanasia pada para penderita cacat. Yang ingin dia sampaikan lewat film ini adalah pentingnya hak untuk memilih serta keberanian untuk move on dan mendorong diri sendiri.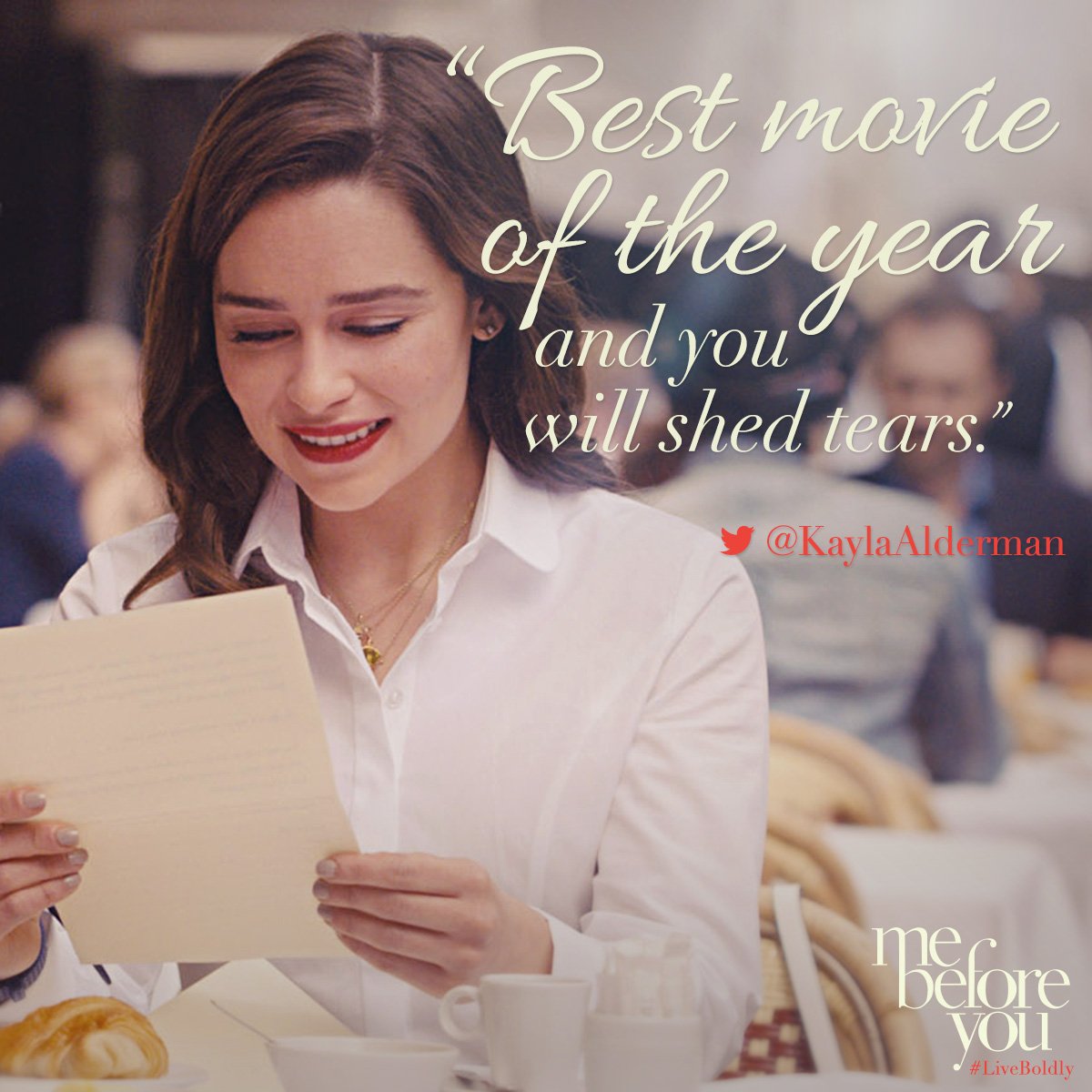 ***
Me Before You
Sutradara: Thea Sharrock
Produser: Karen Rosenfelt, Alison Owen
Penulis Skenario: Jojo Moyes
Berdasarkan: Me Before You by Jojo Moyes
Pemain: Emilia Clarke, Sam Claflin, Janet McTeer, Charles Dance, Brandon Coyle
Musik: Craig Armstrong
Sinematografi: Remi Adefarasin
Editor: John Wilson
Produksi: New Line Cinema, Metro-Goldwyn-Mayer, Sunswept Entertainment
Distributor: Warner Bros. Pictures
Budget: USD 20 juta
Durasi: 110 menit
Rilis: 23 Mei 2016 (New York City), 3 Juni 2016 (Amerika Serikat), 2 September 2016 (Indonesia)
Ratings
IMDb: 7,5
Rotten Tomatoes: 59%
Metacritic: 51
CinemaScore: A