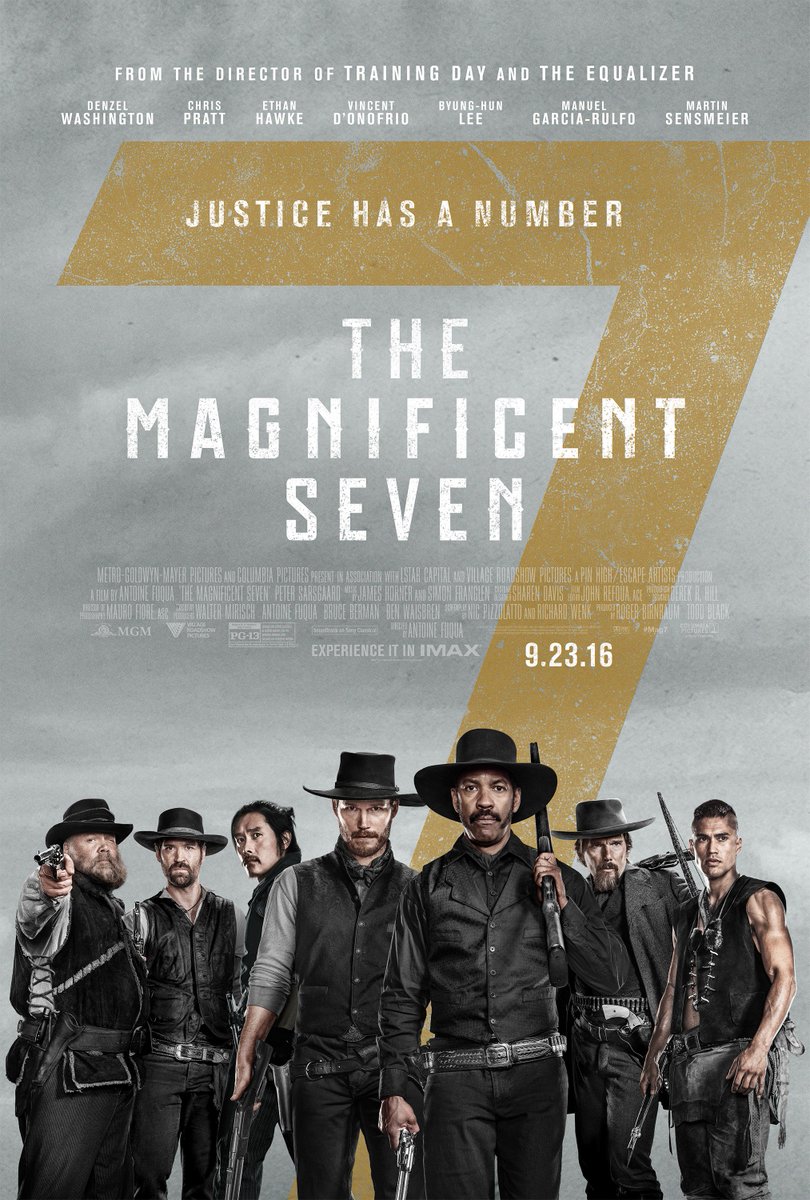 The Magnificent Seven menjadi salah satu film western yang paling ditunggu-tunggu tahun ini. Penyebabnya, jelas. Film koboi ini dibintangi oleh sejumlah aktor papan atas Hollywood. Sebut saja, Denzel Washington, Ethan Hawke, Chris Pratt, Peter Sarsgaard, dan bintang asal Korea, Lee Byung Hun.
Selain itu, judul film rilisan MGM dan Columbia Pictures ini sudah cukup terkenal di kalangan moviegoers angkatan lama karena merupakan remake dari film western berjudul sama edisi tahun 1960 yang dibintangi sejumlah aktor kawakan semacam Yul Brynner, Steve McQueen, dan Charles Bronson. Uniknya lagi, The Magnificent Seven versi jadul tersebut sebenarnya juga merupakan remake dari film Jepang berformat hitam-putih yang berjudul Seven Samurai (1954), karya sutradara legendaris, Akira Kurosawa.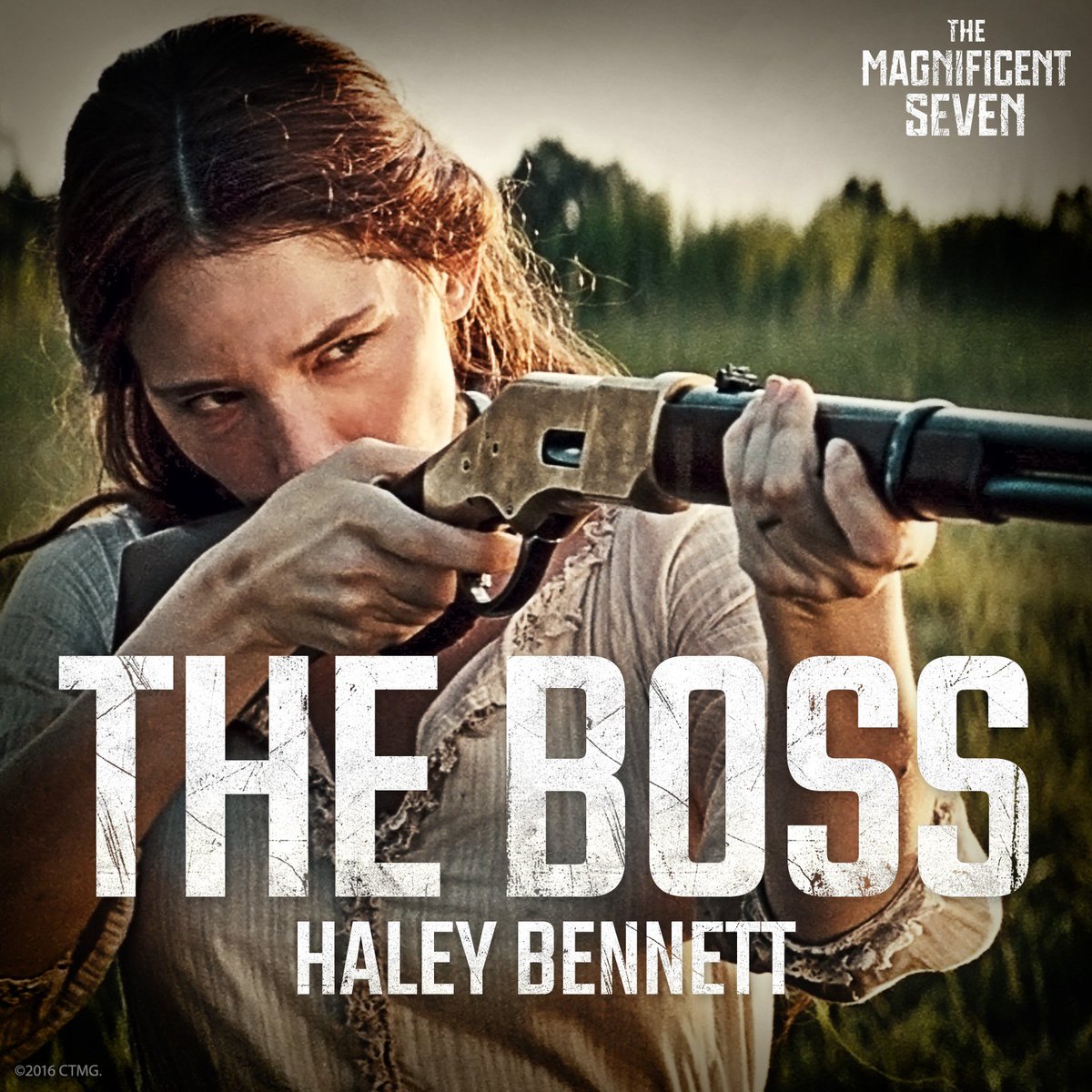 Karena ini merupakan remake untuk kedua kalinya, maka cerita The Magnificent Seven versi terbaru ini masih mirip-mirip dengan dua film pendahulunya. Yaitu, tentang tujuh orang koboi yang disewa oleh Emma Cullen (Haley Bennett) untuk melawan pengusaha korup, Bartholomew Bogue (Peter Sarsgaard), yang meresahkan para penduduk di kota kecil, Rose Creek.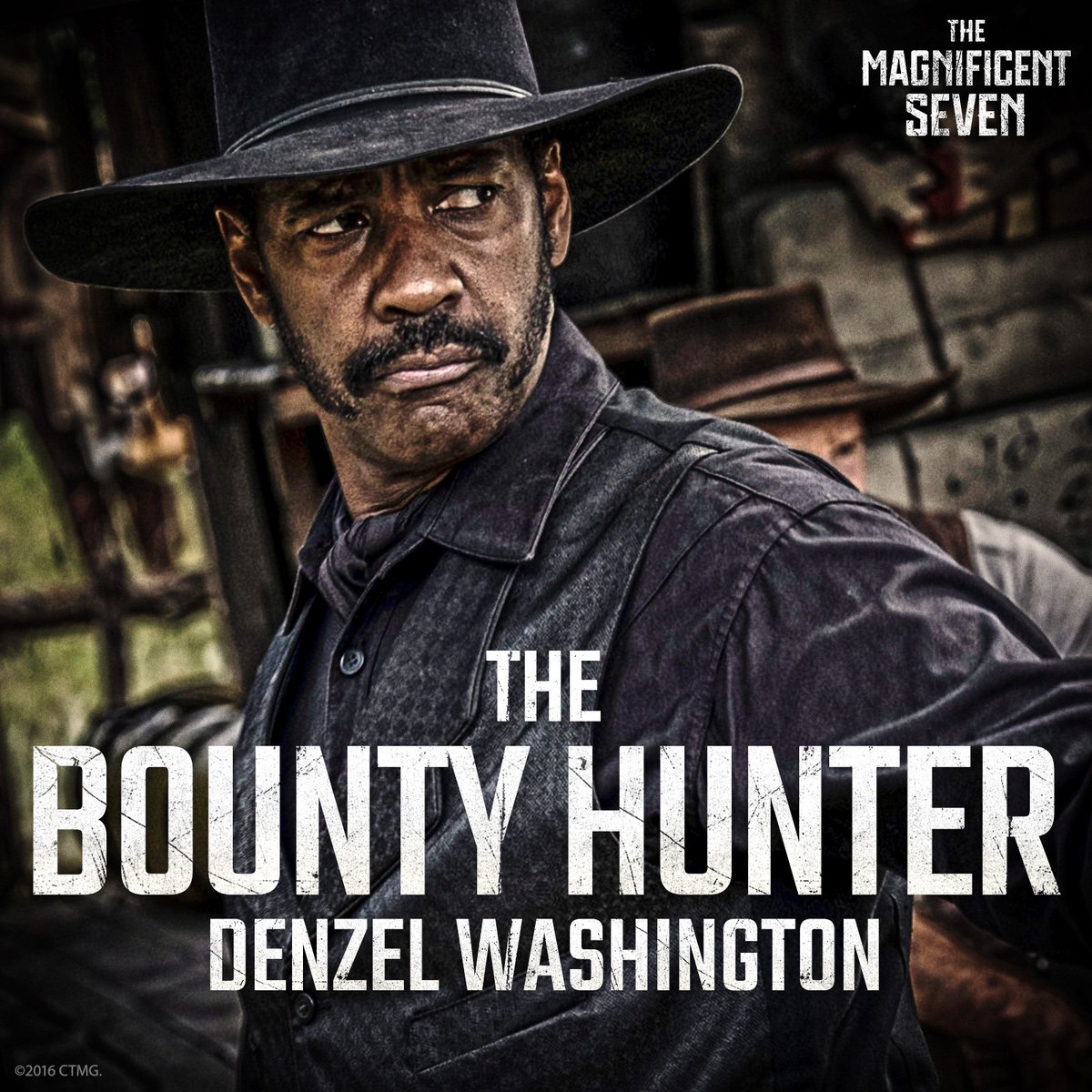 The Magnificent Seven sendiri sebenarnya adalah sekumpulan bandit pelanggar hukum yang dipimpin oleh seorang bounty hunter bernama Sam Chisolm (Denzel Washington). Dia ditemani oleh enam orang kriminal multietnis dengan keahlian masing-masing. Antara lain, seorang penjudi yang juga ahli bahan peledak, Josh Farraday (Chris Pratt); seorang penembak jitu, Goodnight Robicheaux (Ethan Hawke); seorang pencari jejak, Jack Horne (Vincent D'Onofrio); seorang pembunuh bayaran, Billy Rocks (Lee Byung Hun); seorang perampok asal Meksiko, Vasquez (Manuel Garcia-Rulfo); dan seorang pejuang Indian Comanche, Red Harvest (Martin Sensmeier).

Selain Denzel Washington, Chris Pratt, dan Ethan Hawke, bintang yang paling menarik perhatian di film garapan sutradara Antoine Fuqua ini adalah Lee Byung Hun. Aktor berusia 46 tahun tersebut memang sudah berpengalaman dalam bermain di film-film blockbuster. Di antaranya, franchise G. I. Joe dan Terminator Genisys (2015). The Magnificent Seven ini merupakan film Hollywood keenam yang dibintanginya.
Saat proses syuting, pemilik BH Entertainment tersebut mengaku paling akrab dengan Ethan Hawke. Dalam film, karakter yang mereka perankan memang sangat dekat. Billy Rocks yang diperankan Byung Hun selalu membantu Goodnight Robicheaux yang diperankan Ethan dengan membunuh lawan-lawan di belakangnya.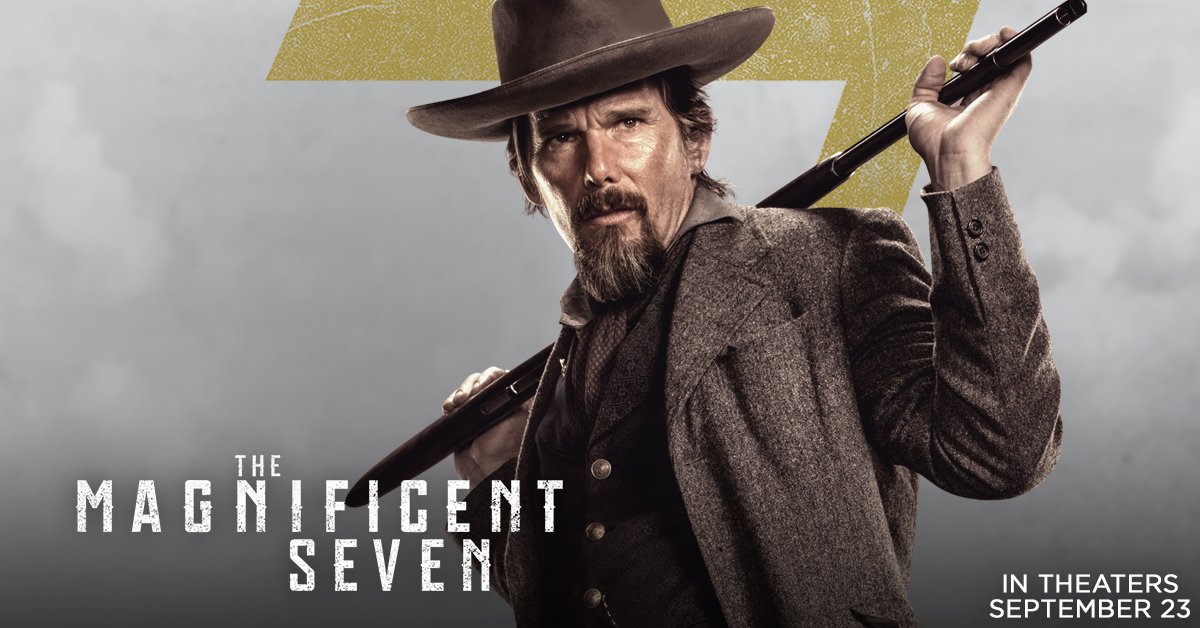 Dibandingkan tokoh-tokoh lain yang bersenjatakan pistol dan senapan, karakter Billy Rocks memang cukup unik dan berbeda karena dia jago melempar pisau. Dengan wajah khas Asia dan kumis tipisnya, sosok yang diperankan oleh suami Lee Min Jung itu sukses mencuri perhatian lewat trailer dan foto-foto promosional sebelum The Magnificent Seven dirilis.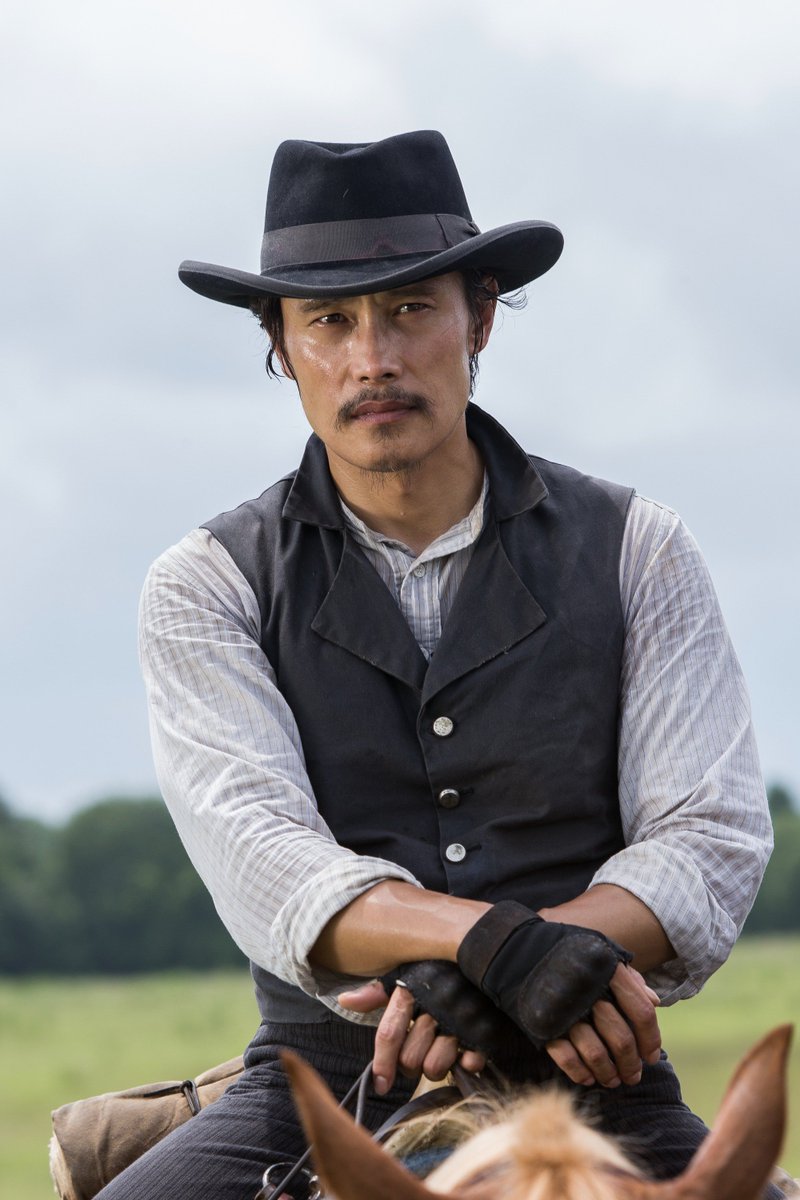 Sementara itu, dalam menggarap film berbujet USD 108 juta ini, sutradara Antoine Fuqua mengakui dirinya memang sangat terinspirasi oleh Akira Kurosawa yang dulu menghasilkan Seven Samurai. Menurutnya, film jadul karya sutradara terbaik Jepang tersebut memang sangat menakjubkan dan akhirnya memantik dia untuk menggeluti dunia perfilman.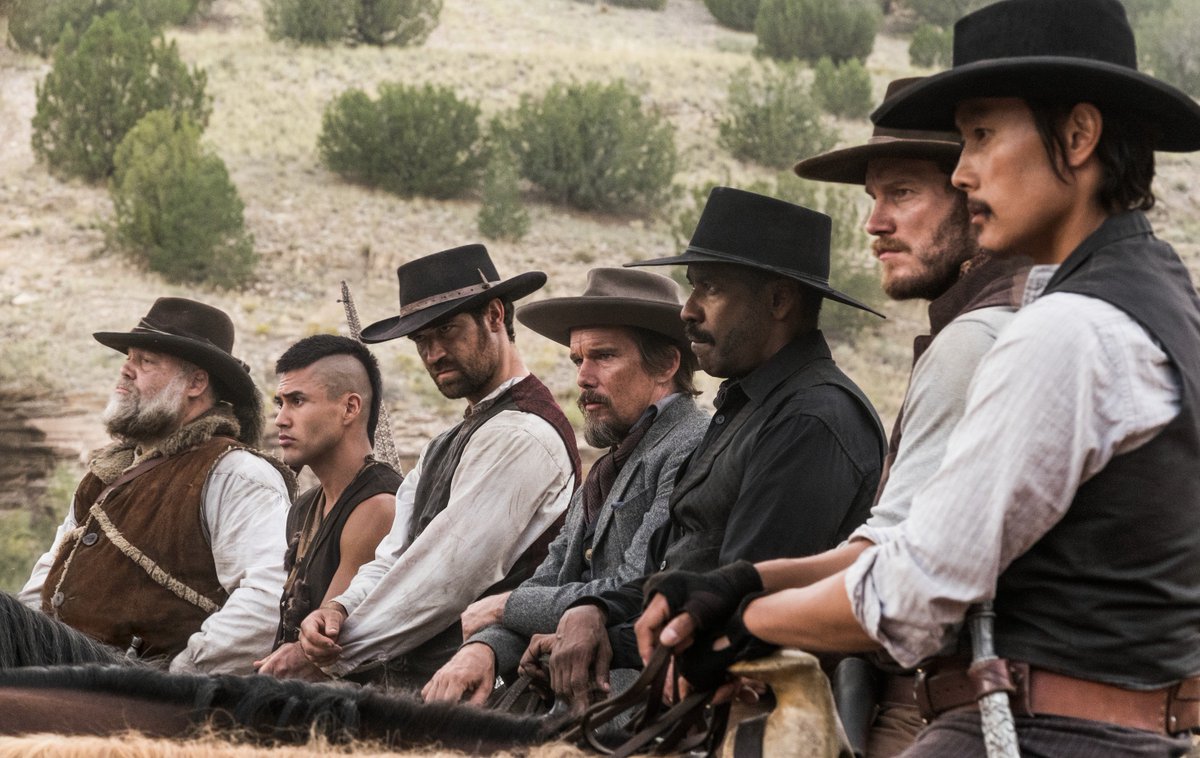 Beban yang cukup berat juga diemban oleh Fuqua untuk membuat The Magnificent Seven ini sesukses versi lawasnya. Apalagi, dengan alur cerita yang sudah bisa ditebak, sutradara Tears of the Sun (2003) tersebut harus menemukan cara untuk menggaet penonton. Salah satunya adalah dengan memasang jajaran cast yang tepat dan bernama besar.
Oleh karena itu, pria keling berusia 50 tahun tersebut langsung mengajak Denzel Washington dan Ethan Hawke yang dulu pernah sukses bersamanya meraih Piala Oscar dalam film Training Day (2001). Selain itu, Fuqua juga secara pribadi menelepon Chris Pratt untuk membujuknya agar mau ikut serta dalam proyek film berdurasi 133 menit ini.
Bagi Pratt, dan juga Washington, The Magnificent Seven ini merupakan film koboi pertama mereka. Maka dari itu, menarik untuk dinanti penampilan dua aktor yang sudah berpengalaman membintangi berbagai genre film tersebut.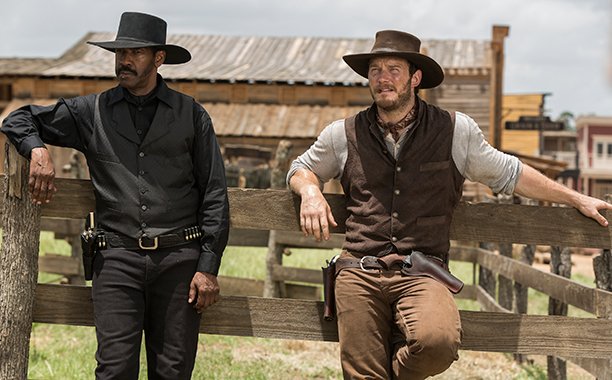 Setelah diputar secara terbatas di Toronto International Film Festival, The Magnificent Seven mendapat rating yang cukup lumayan dari sejumlah situs review. Secara box office, film yang bakal dirilis secara global pada 23 September 2016 ini diramal mampu meraup USD 40-50 juta dalam pekan pertamanya.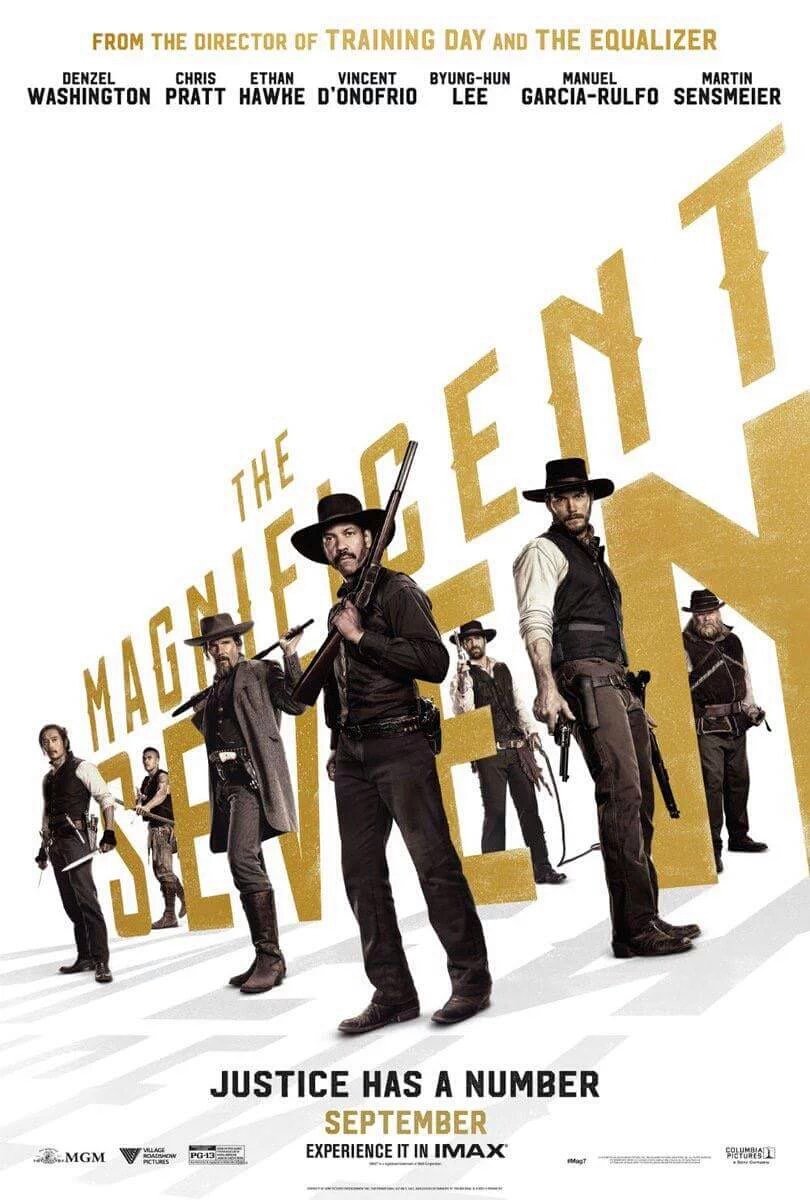 ***
The Magnificent Seven
Sutradara: Antoine Fuqua
Produser: Roger Birnbaum, Todd Black
Penulis Skenario: Nic Pizzolatto, Richard Wenk
Berdasarkan: Seven Samurai by Akira Kurosawa, Shinobu Hashimoto, Hideo Oguni
Pemain: Denzel Washington, Chris Pratt, Ethan Hawke, Vincent D'Onofrio, Lee Byung Hun, Manuel Garcia-Rulfo, Martin Sensmeier, Haley Bennett, Peter Sarsgaard
Musik: James Horner, Simon Franglen
Sinematografi: Mauro Fiore
Editor: John Refoua
Produksi: LStar Capital, Village Roadshow Pictures, Pin High Productions, Escape Artists
Distributor: Metro-Goldwyn-Mayer, Columbia Pictures
Durasi: 133 menit
Budget: USD 108 juta
Rilis: 8 September 2016 (TIFF), 21 September 2016 (Indonesia), 23 September 2016 (Amerika Serikat)
Ratings
IMDb: 6,9
Rotten Tomatoes: 62%
Metacritic: 51