Nama besar Woody Allen dalam dunia perfilman memang tidak perlu diragukan. Aktor, komedian, penulis skenario, sekaligus sutradara itu sudah menelurkan berbagai film dan meraih penghargaan internasional. Salah satu yang paling terkenal adalah Annie Hall (1977), di mana dia meraih Piala Oscar sebagai sutradara terbaik.
Woody Allen juga menjadi sutradara pertama yang karyanya mendapat kehormatan diputar sebagai film pembuka di Cannes Film Festival sebanyak tiga kali. Diawali oleh Hollywood Ending (2002), lalu Midnight in Paris (2011), dan yang terbaru adalah Cafe Society yang dirilis tahun ini.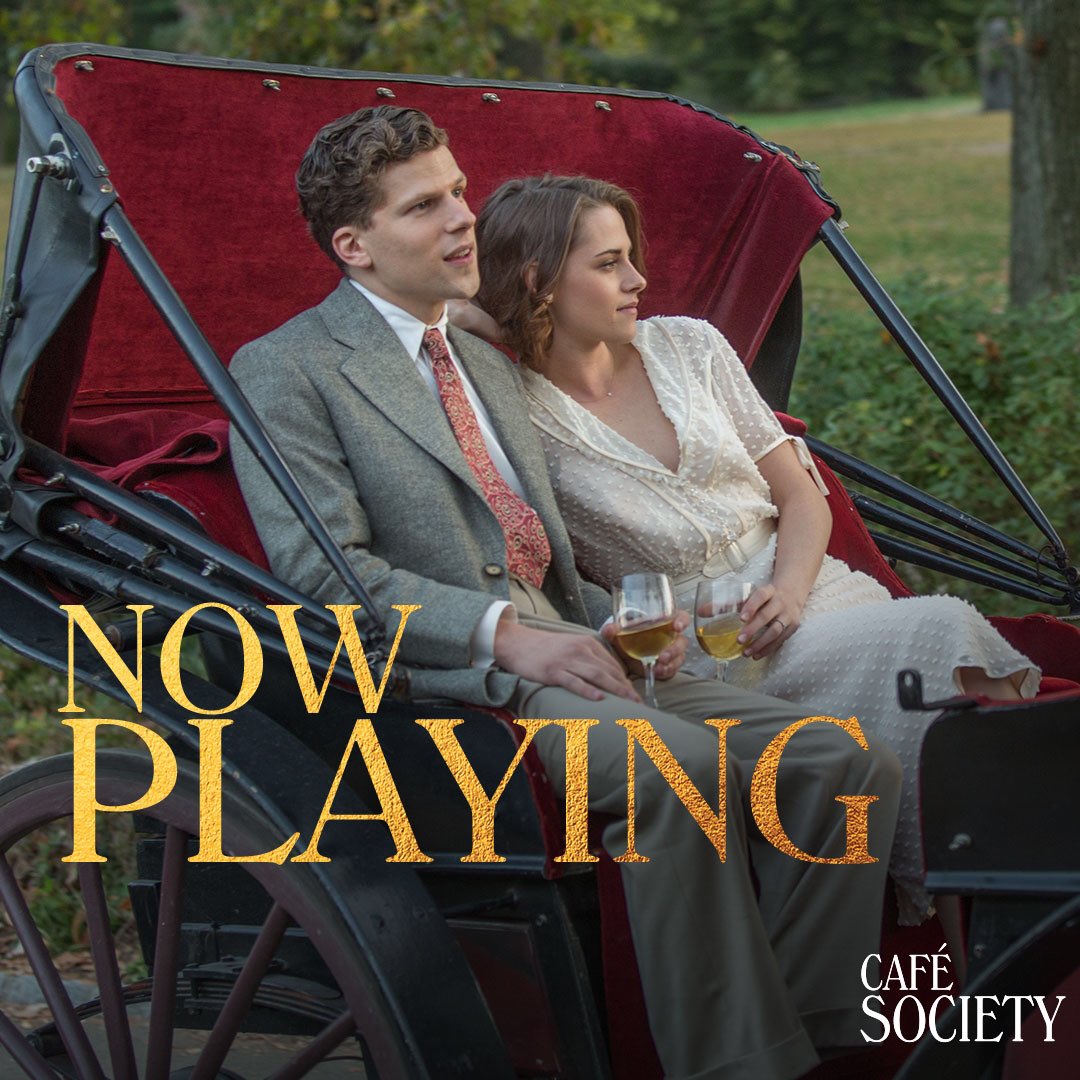 Dibintangi oleh beberapa nama beken seperti Jesse Eisenberg, Kristen Stewart, Blake Lively, Steve Carell, dan Corey Stoll, Cafe Society adalah sebuah film drama-komedi romantis yang ber-setting pada tahun 1930-an. Selain menjadi sutradara, Woody Allen juga menulis screenplay film berdurasi 96 menit ini.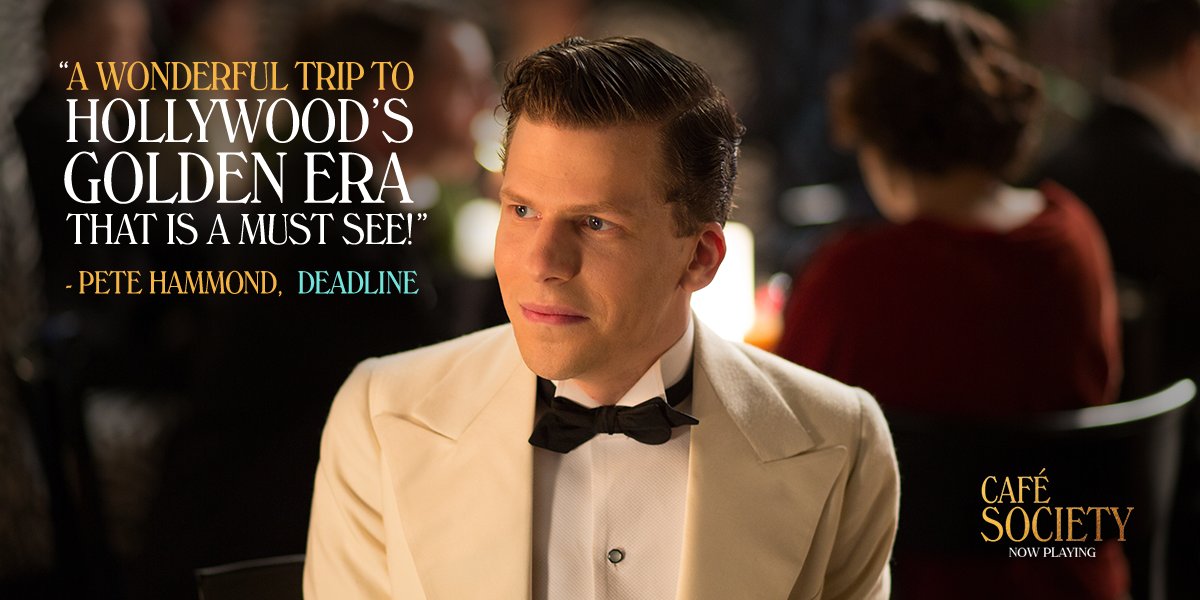 Kisahnya mengangkat kehidupan seorang pemuda bernama Bobby Dorfman (Jesse Eisenberg) yang berasal New York City dan pindah ke Hollywood. Dia berharap bisa bekerja di industri film. Di sana, Bobby ditampung oleh pamannya, Phil Stern (Steve Carell), seorang talent agent.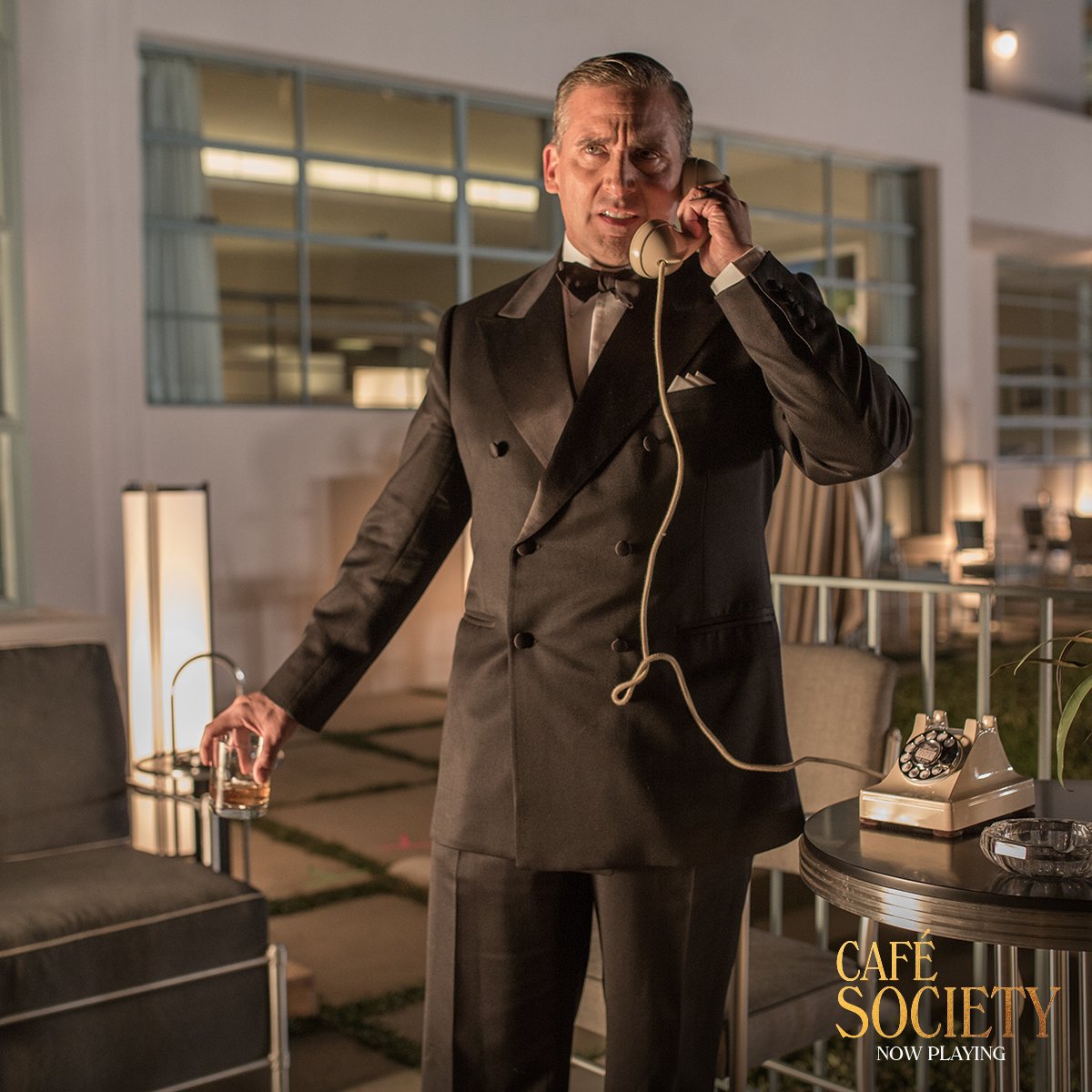 Untuk membantunya beradaptasi dengan kehidupan selebriti di Hollywood, sang paman kemudian memperkenalkan Bobby pada sekretarisnya, Vonnie Sybil (Kristen Stewart), yang masih muda dan cantik. Karena dasarnya adalah jones, alias jomblo ngenes, Bobby pun langsung jatuh cinta pada Vonnie.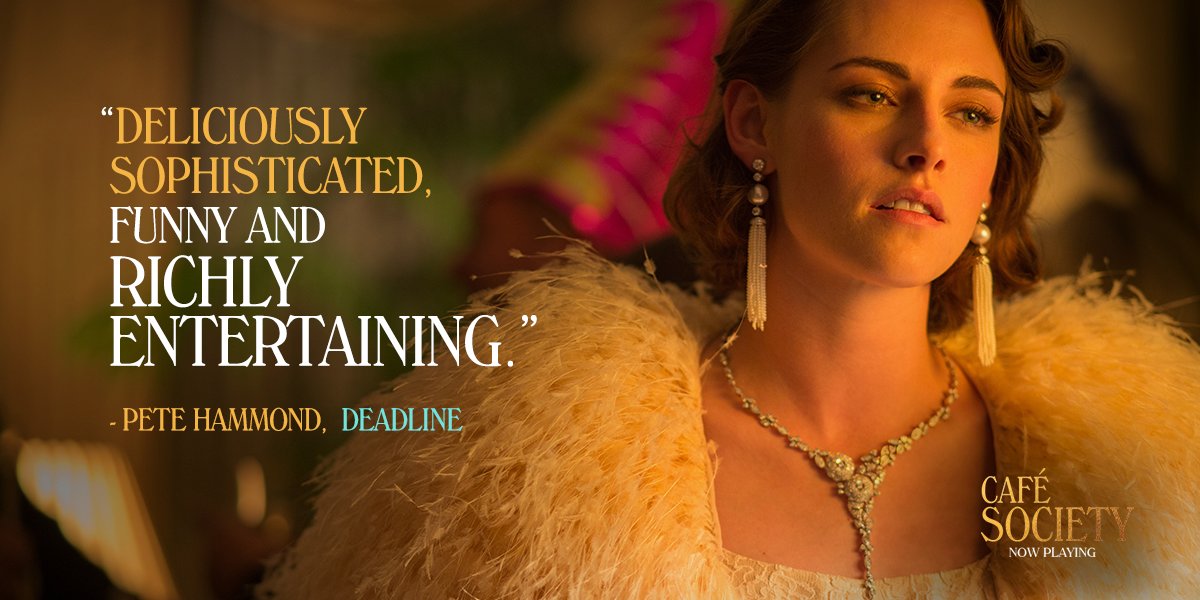 Masalah menjadi pelik karena si Vonnie ternyata sudah menjalin affair dengan seorang pria beristri, yang berjanji bakal menikahinya. Meski demikian, Bobby tidak menyerah dan terus berusaha membuka hati Vonnie. Apakah dua muda-mudi yang sebenarnya sangat serasi ini akhirnya bisa bersatu?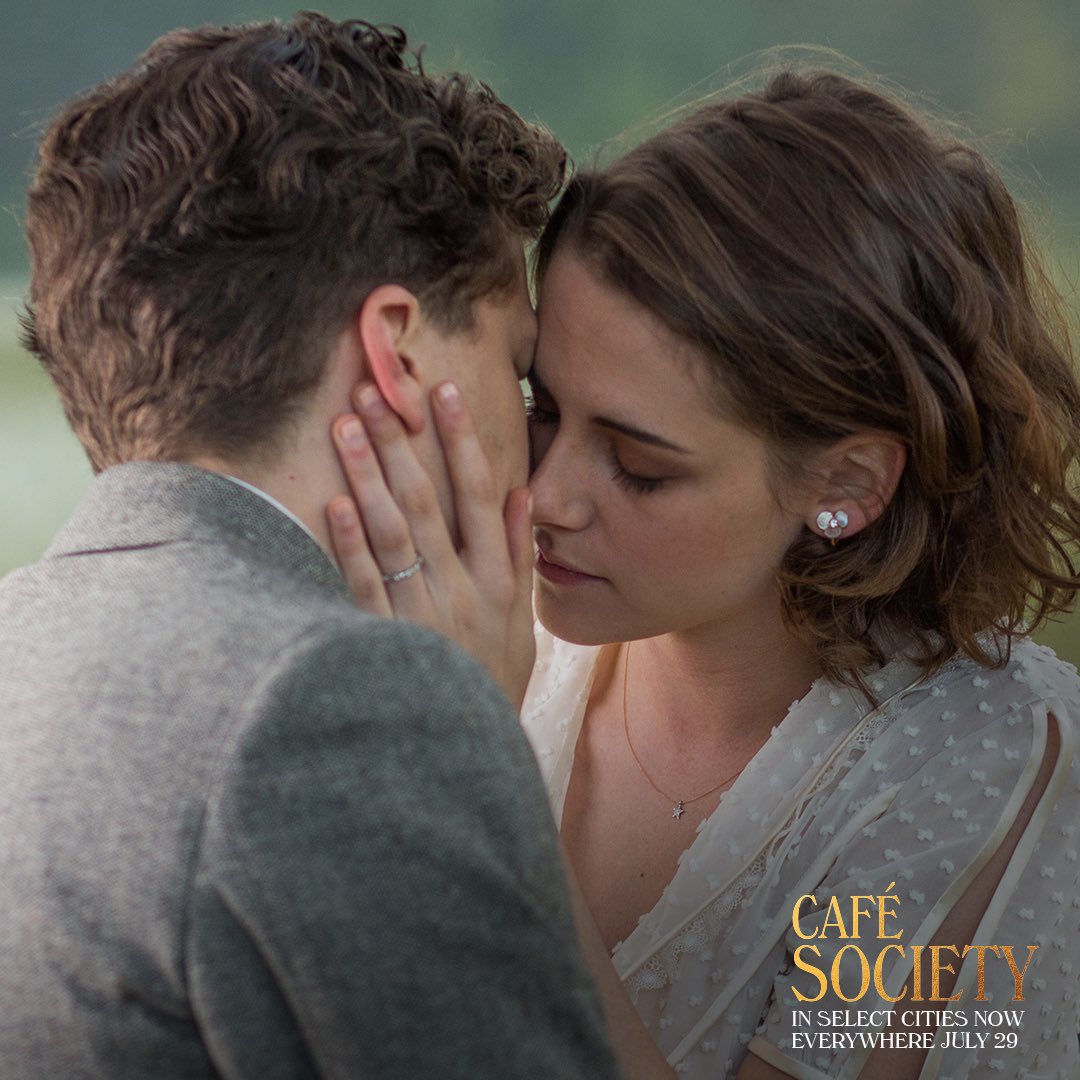 Bagi K-Stew dan Jesse Eisenberg, Cafe Society ini merupakan ajang reuni. Sebelumnya, mereka sudah pernah main bareng di Adventureland (2009) dan American Ultra (2015). Dua bintang muda yang sedang menanjak itu juga sudah beberapa kali tampil Cannes. Jadi, ini bukan pengalaman pertama mereka di ajang festival.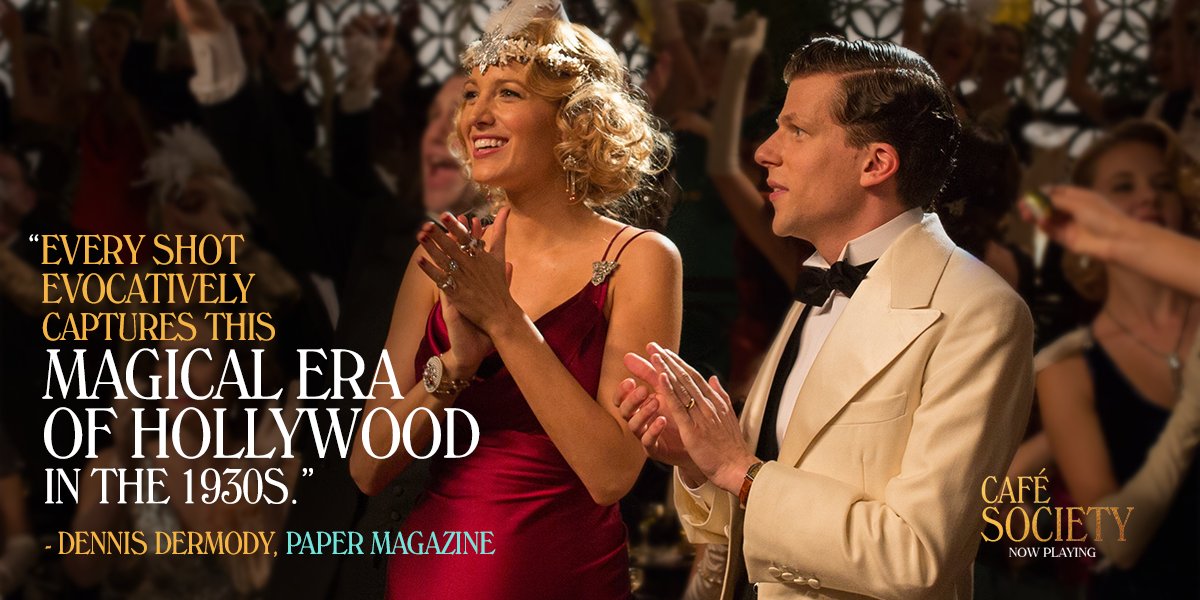 Selain Cafe Society, film Eisenberg yang pernah ikut kompetisi utama di Cannes adalah Louder than Bombs (2015) karya Joachim Trier. Sementara itu, film K-Stew malah lebih banyak lagi, yaitu On the Road (2012) garapan Walter Salles dan Cloud of Sils Maria (2014) besutan Olivier Assayas.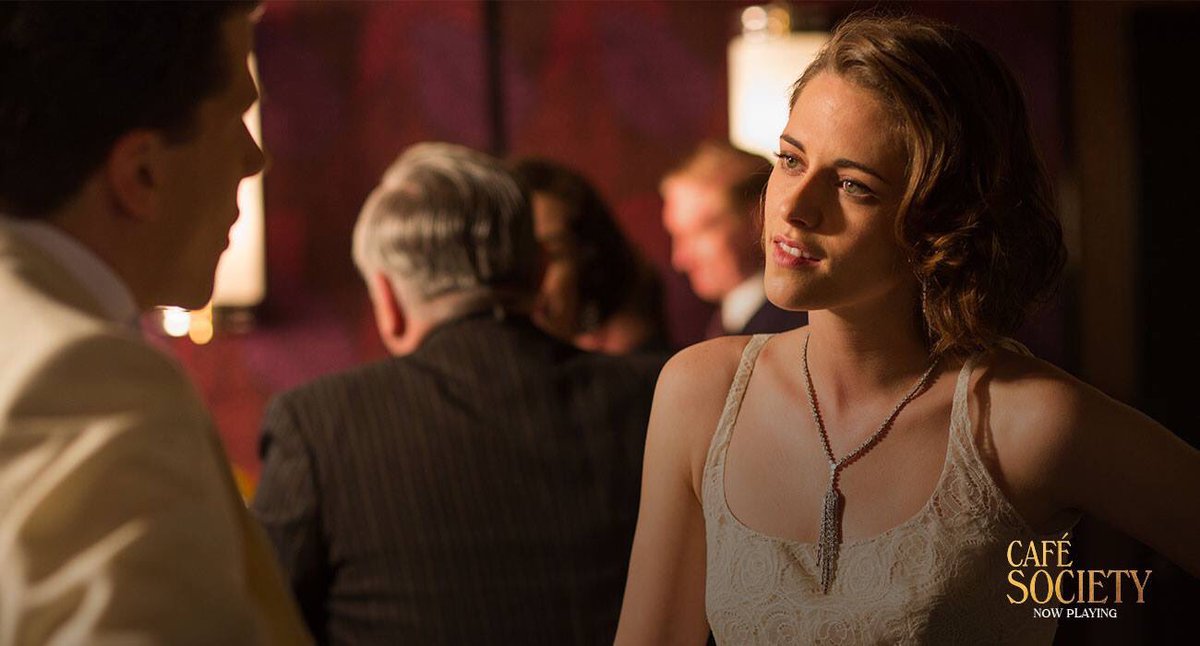 Tahun ini, bahkan ada dua film K-Stew yang diputar di Cannes. Selain Cafe Society, juga ada Personal Shopper yang kembali digarap oleh Olivier Assayas. Bintang Twilight Saga itu sampai digelari sebagai "ratu festival" oleh pihak penyelenggara.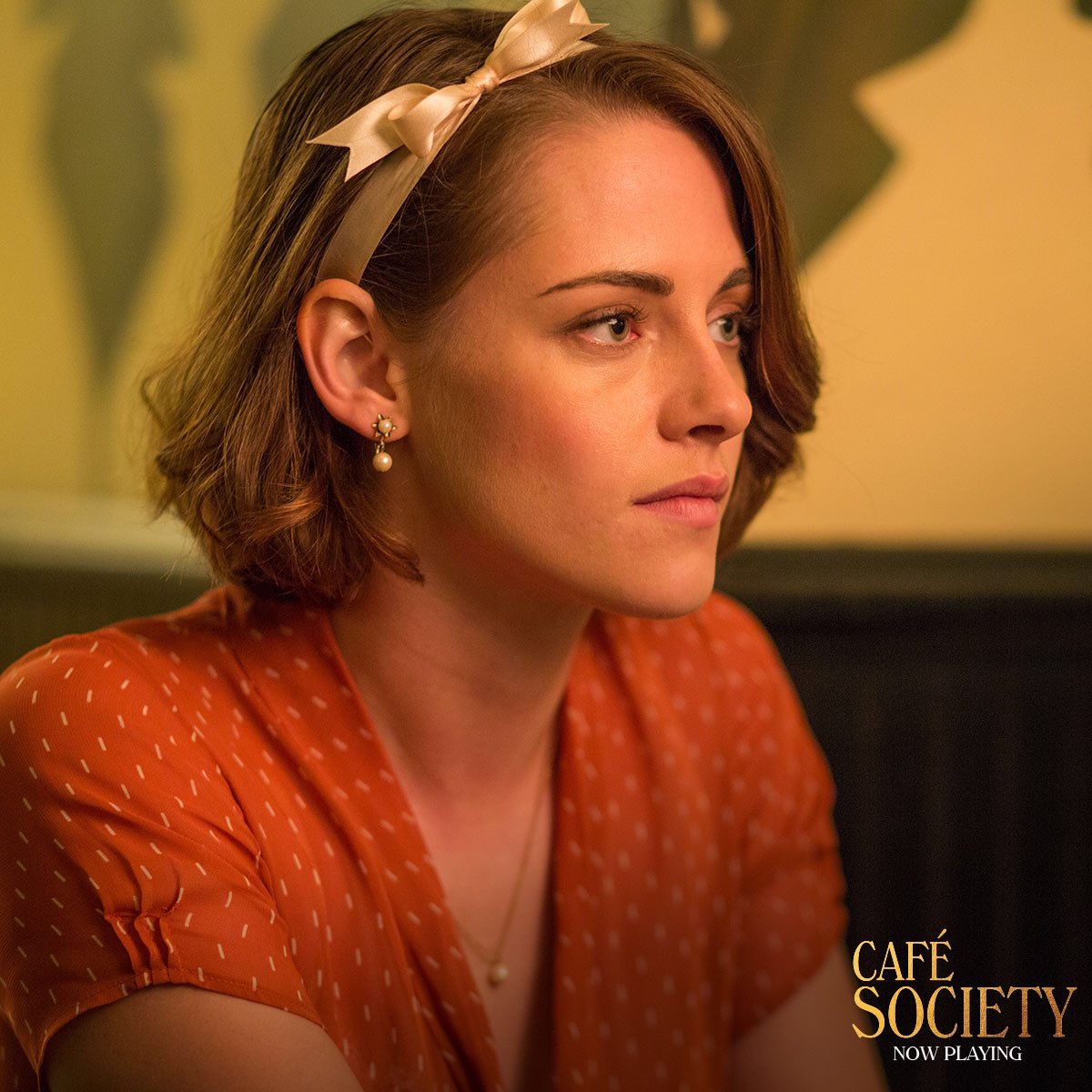 Saat proyek Cafe Society dimulai pada 9 Maret 2015, sebenarnya ada nama Bruce Willis yang bakal beradu akting dengan Eisenberg dan K-Stew. Namun, karena jadwal syutingnya bentrok dengan pementasan dramanya di Broadway, bintang franchise Die Hard itu pun mengundurkan diri. Posisinya kemudian digantikan oleh Steve Carell.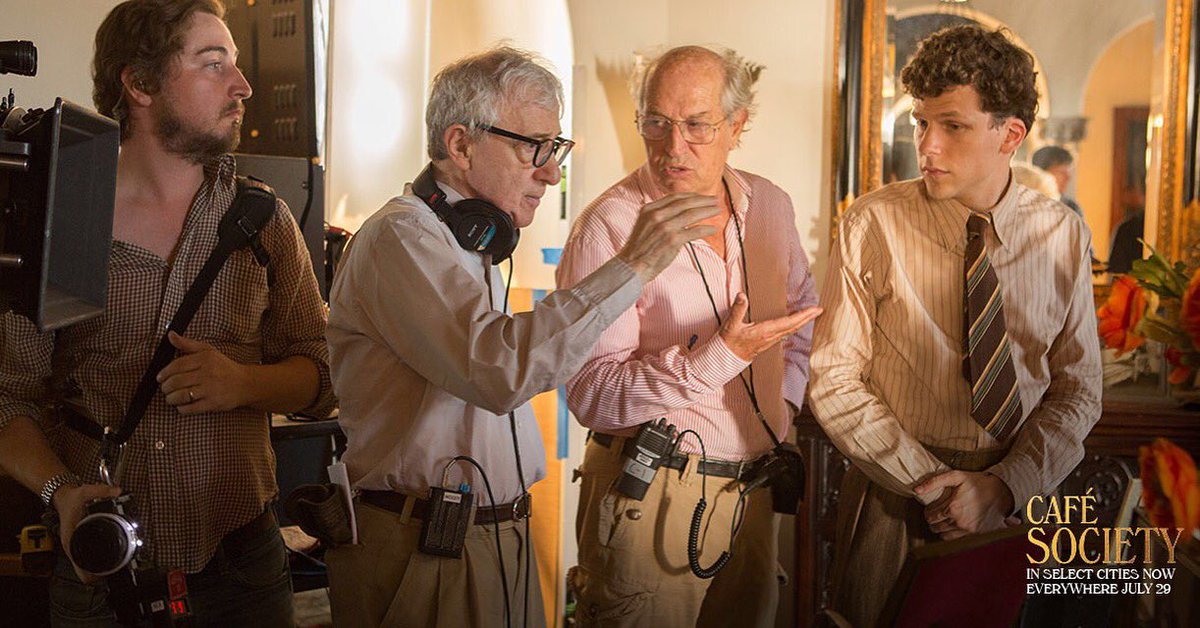 Satu hal yang menarik, film berbujet USD 30 juta ini tercatat sebagai film dengan modal termahal yang pernah dibuat oleh Woody Allen. Untuk pertama kalinya juga, di filmnya yang ke-47 ini, sutradara yang sudah berusia 80 tahun tersebut melakukan syuting dengan kamera digital. Dia menggunakan Sony CineAlta F65.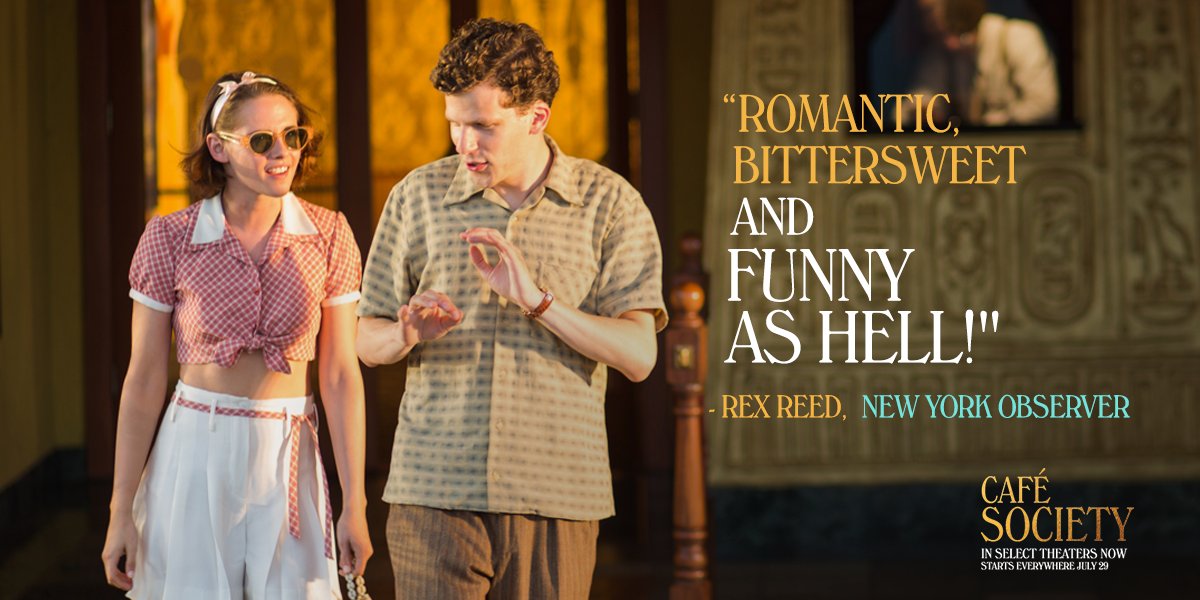 Setelah dirilis secara luas pada 5 Agustus 2016 oleh Amazon Studios dan Lionsgate, Cafe Society mendapat rating cukup positif dari sejumlah situs review dan kritikus. Visualnya dinilai cukup indah dan kisahnya menarik. Melankolis-romantis dengan bumbu komedi ringan, khas Woody Allen.
***
Cafe Society
Sutradara: Woody Allen
Produser: Letty Aronson, Stephen Tenenbaum, Edward Walson
Penulis Skenario: Woody Allen
Pemain: Jeannie Berlin, Steve Carell, Jesse Eisenberg, Blake Lively, Parker Posey, Kristen Stewart, Corey Stoll, Ken Stott
Narator: Woody Allen
Sinematografi: Vittorio Storaro
Penyunting: Alisa Lepselter
Produksi: Gravier Productions, Perdido Productions, FilmNation Entertainment
Distributor: Amazon Studios, Lionsgate
Durasi: 96 menit
Budget: USD 30 juta
Rilis: 11 Mei 2016 (Cannes), 15 Juli 2016 (Amerika Serikat), 2 November 2016 (Indonesia)
Ratings
IMDb: 6,8
Rotten Tomatoes: 69%
Metacritic: 64