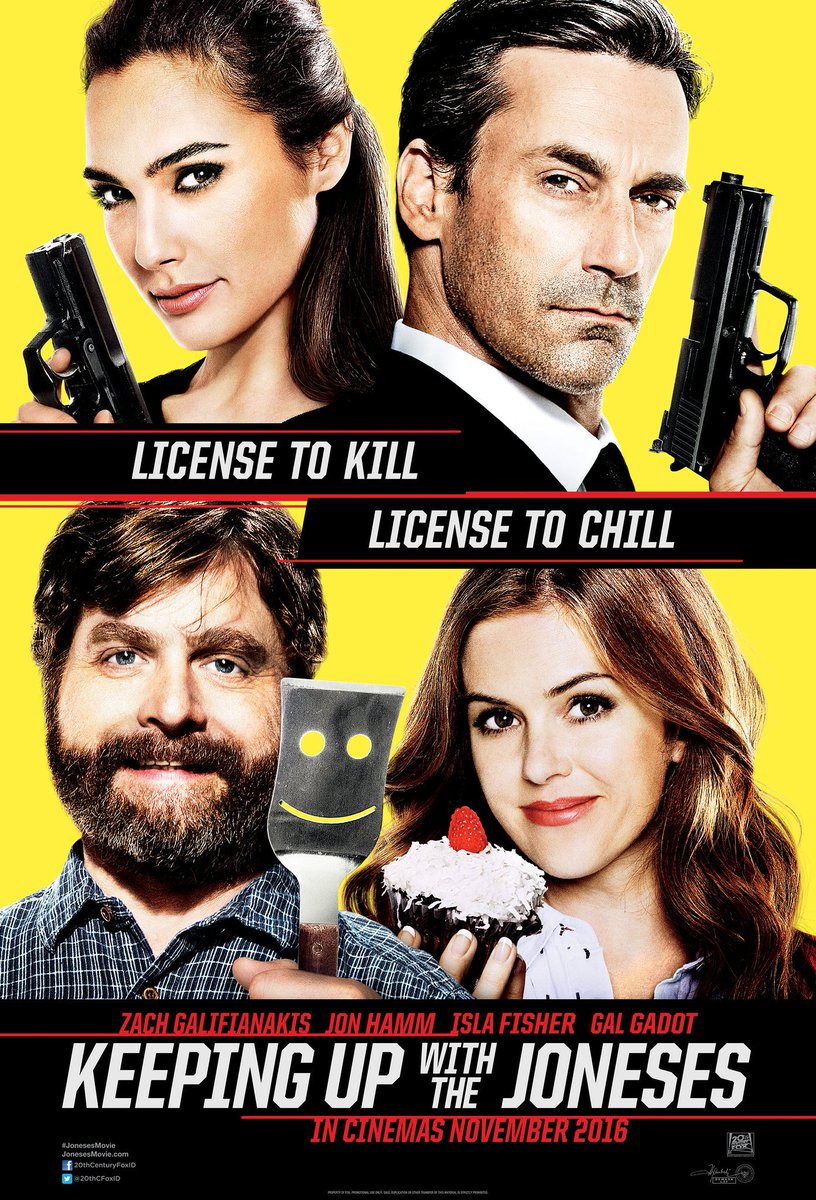 Gal Gadot memang sedang naik daun. Sejak tampil di Fast & Furious (2009), namanya terus meroket. Bahkan, tahun ini, model asal Israel itu tampil dalam empat film sekaligus. Yang paling memorable, tentu saja, perannya sebagai Wonder Woman dalam Batman v Superman: Dawn of Justice.
Selain bermain di film superhero DC Comics di atas, sepanjang tahun 2016 ini, Gal Gadot juga membintangi Triple 9, Criminal, dan, yang bikin penasaran, Keeping Up the Joneses. Film rilisan 20th Century Fox tersebut bakal tayang di Indonesia mulai hari Rabu (9/11) ini.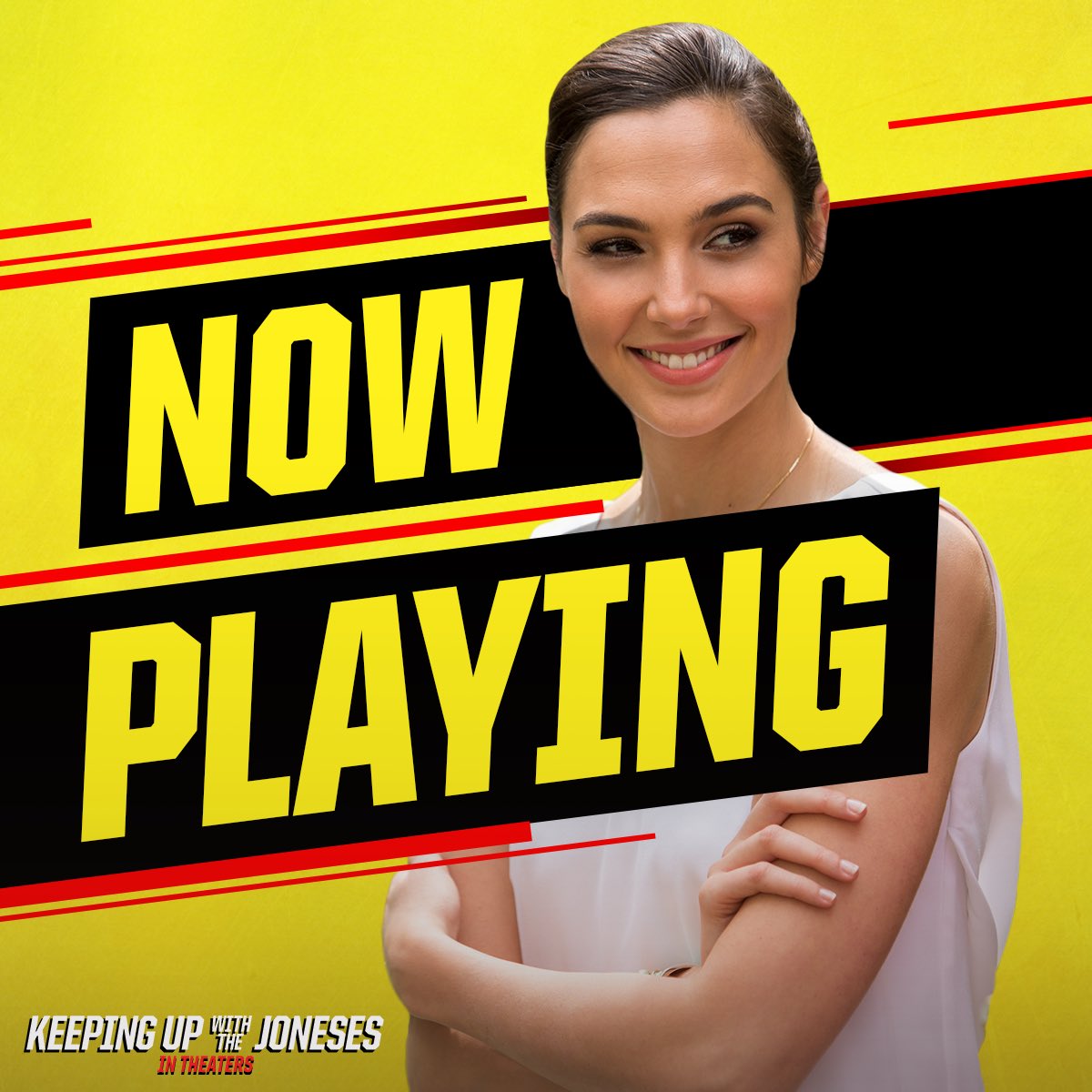 Sepanjang karirnya, Mbak Gal hampir selalu bermain di film-film action. Keeping Up with the Joneses ini agak beda, karena bergenre komedi. Atau, lebih tepatnya, action comedy. Aktris berusia 31 tahun tersebut bakal beradu akting dengan Jon Hamm, Zach Galifianakis, dan Isla Fisher.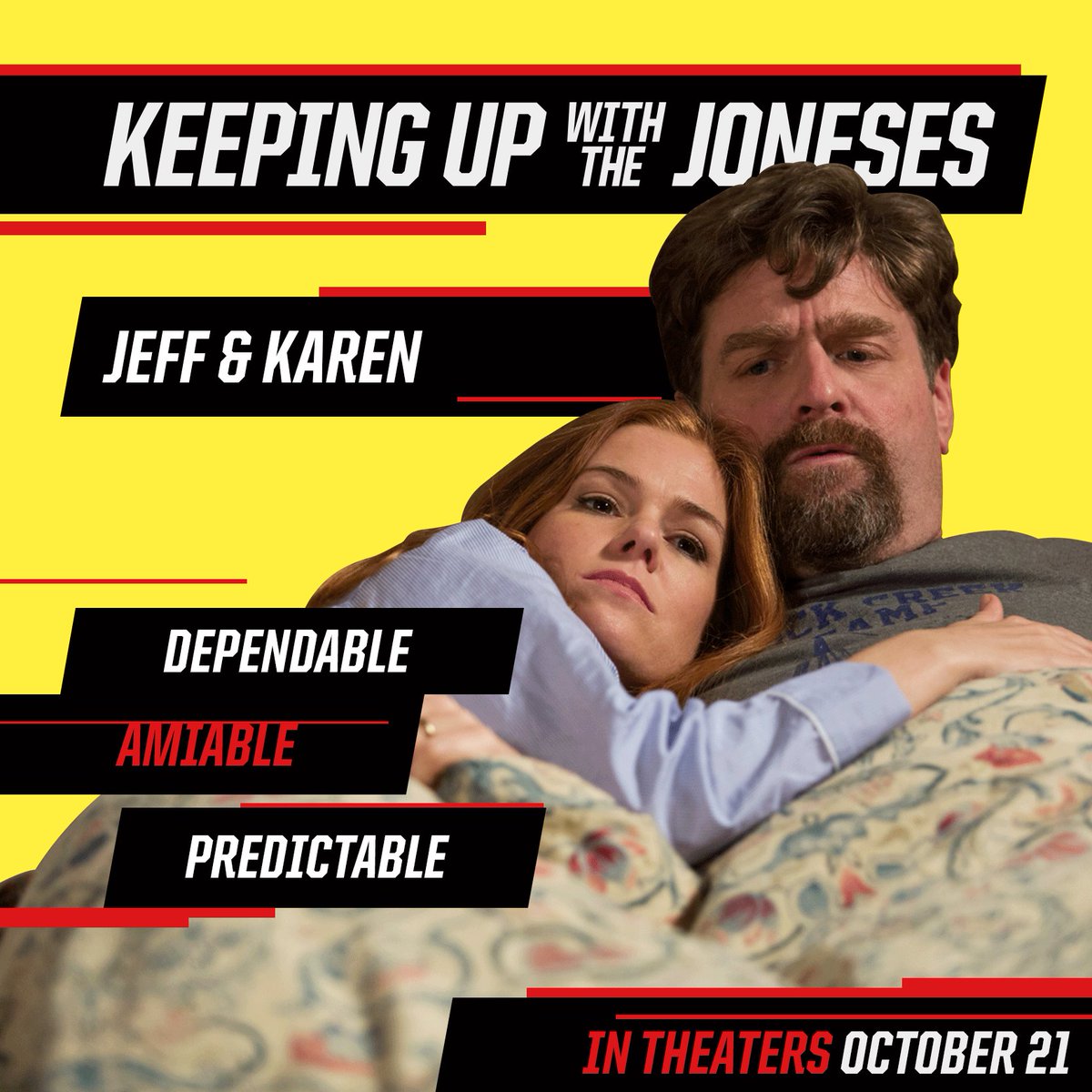 Kisahnya menceritakan tentang pasangan suami-istri, Jeff (Zach Galifianakis) dan Karen Gaffney (Isla Fisher), yang tinggal di daerah pinggiran kota dengan rutinitas sehari-hari yang membosankan. Kehidupan mereka kemudian berubah ketika ada tetangga baru yang pindah ke sebelah rumah, yaitu Tim (Jon Hamm) dan Natalie Jones (Gal Gadot), yang terlihat sebagai pasangan yang begitu sempurna.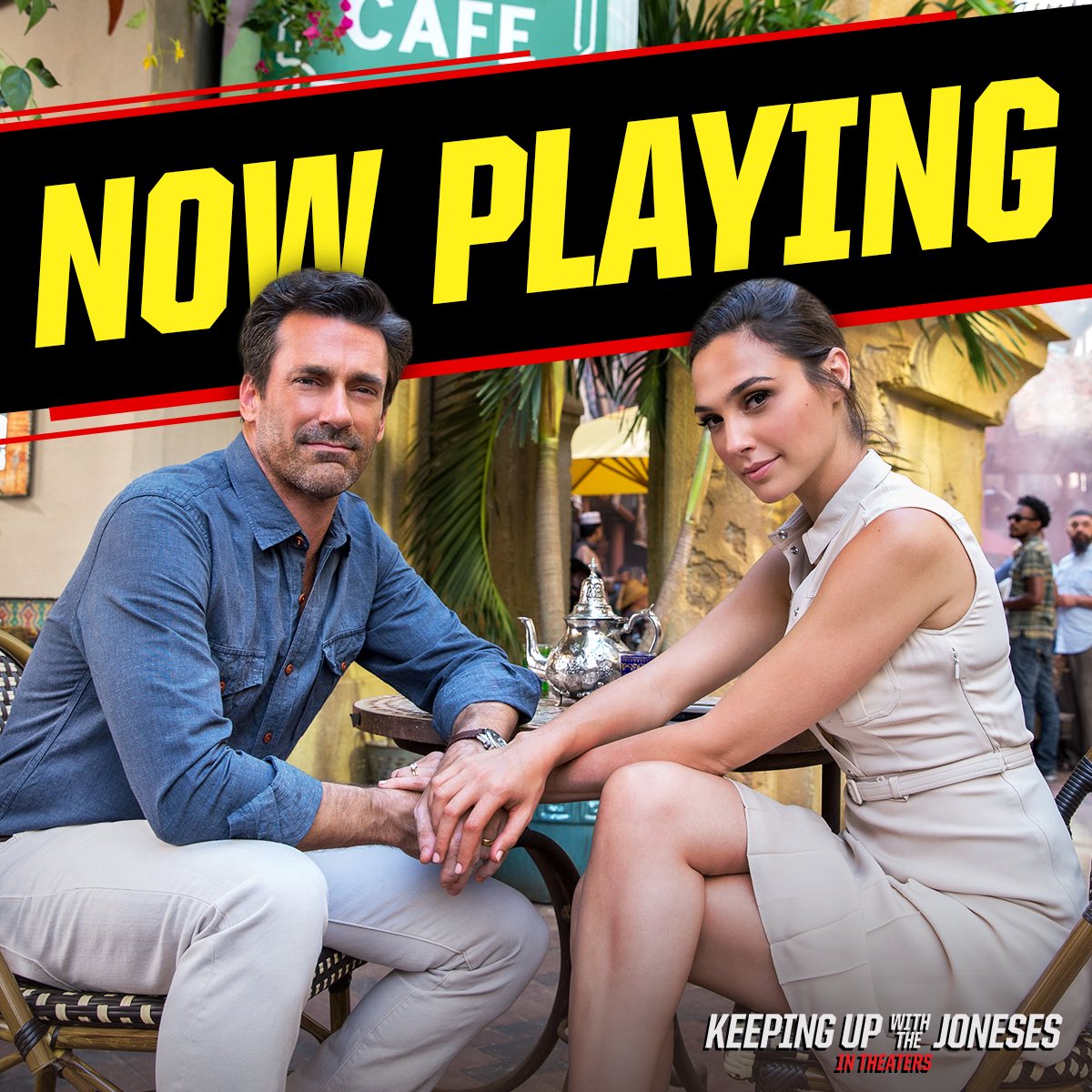 Penampilan pasangan Jones yang necis dan elegan seketika membuat keluarga Gaffney iri. Apalagi, Tim dan Natalie ternyata juga sangat berbakat dan berprestasi dalam segala hal. Jeff dan Karen pun menjadi sangat penasaran. Mereka kemudian memutuskan untuk memata-matai keluarga Jones. Dari penyelidikan tersebut, terkuak bahwa Tim dan Natalie adalah sepasang agen rahasia pemerintah yang sedang menyamar!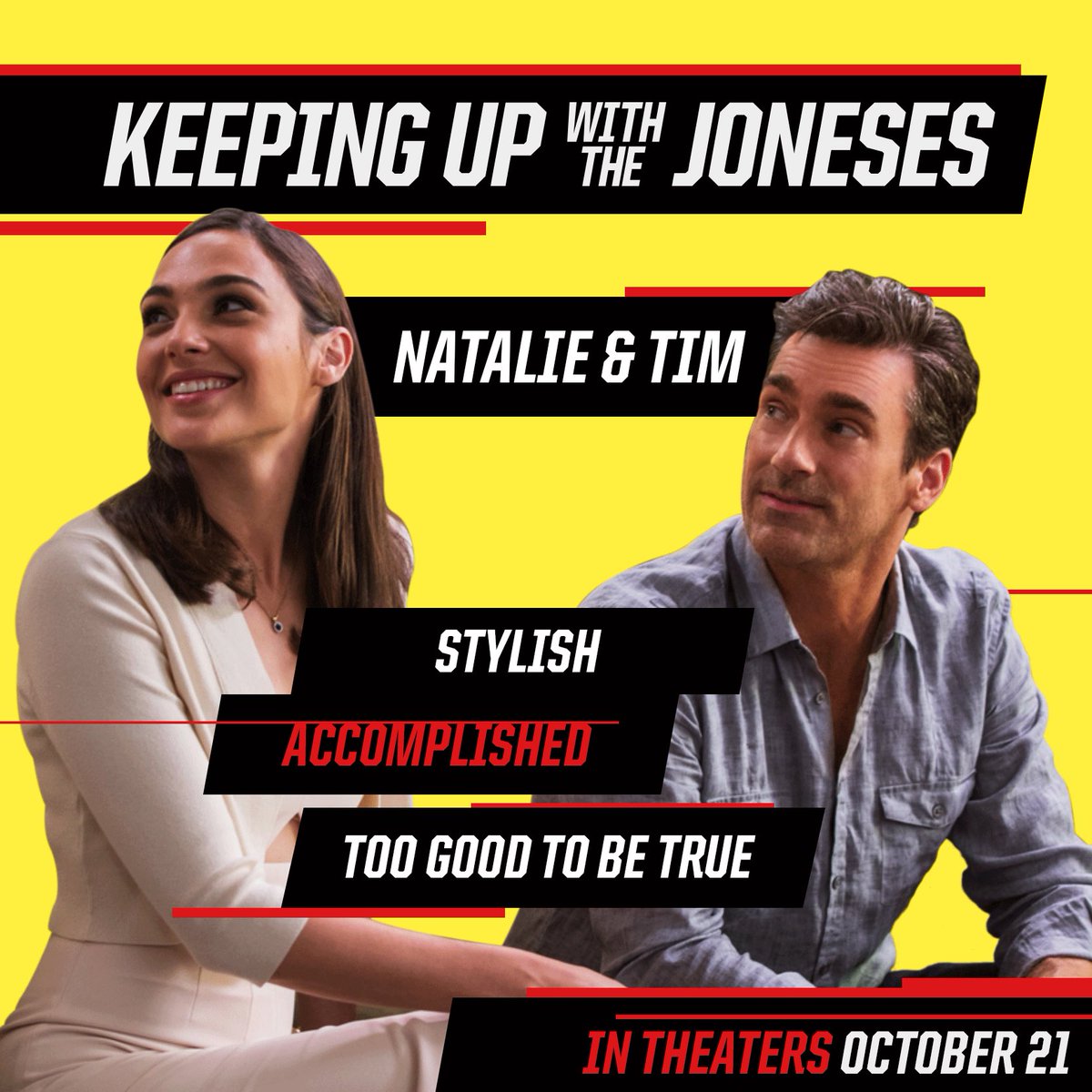 Tanpa mereka duga sebelumnya, keluarga Gaffney akhirnya ikut terseret dalam misi spionase internasional dari keluarga Jones yang berbahaya. Berbagai hal lucu yang mengundang tawa pun terjadi. Mampukah kedua pasangan yang berbeda latar belakang tersebut menyelesaikan masalah yang mereka hadapi?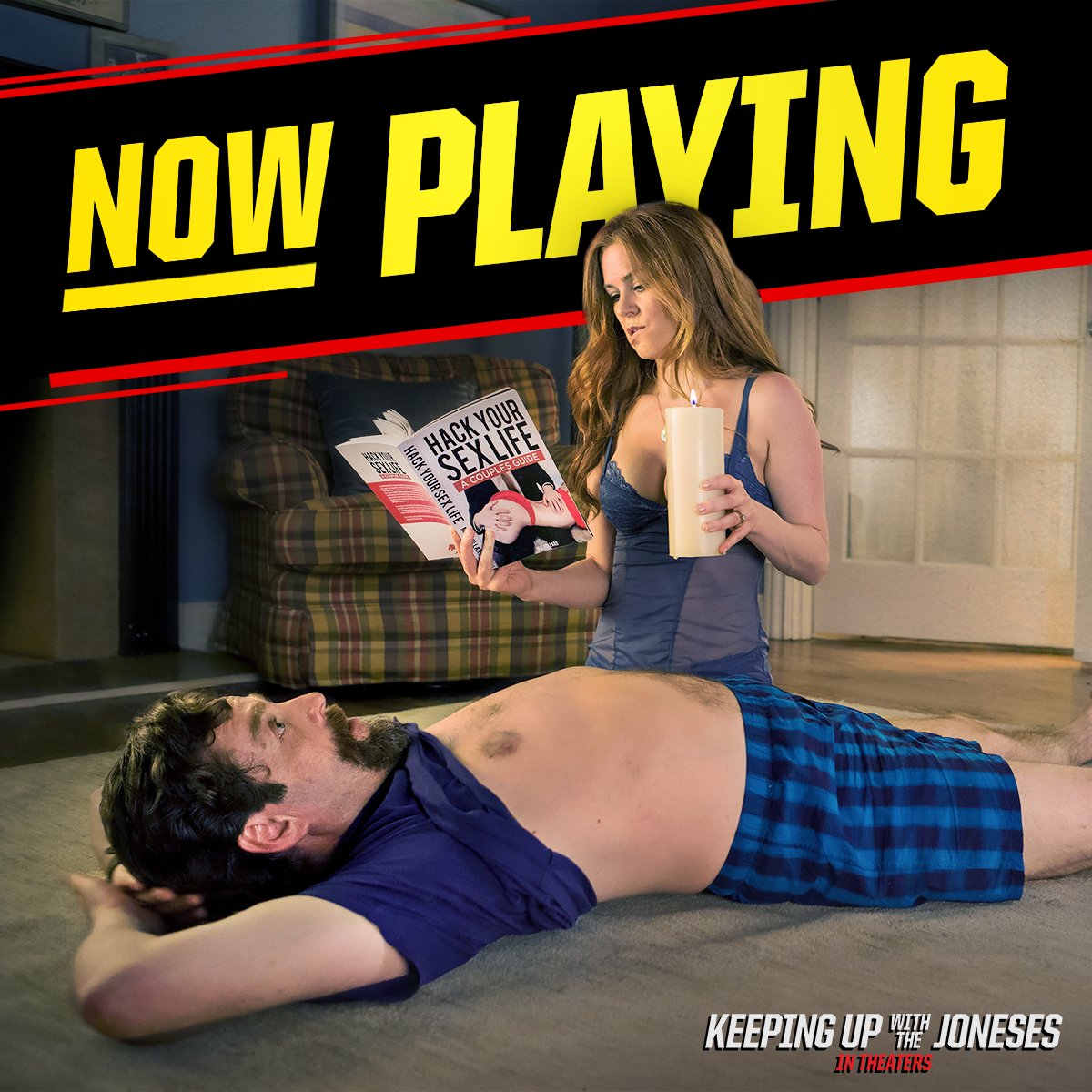 Ada yang bilang, kisah Keeping Up with the Joneses ini merupakan perpaduan dari Neighbors (2014) dan Mr. & Mrs. Smith (2005), yang kala itu membuat cinta Brad Pitt dan Angelina Jolie bersemi. Meski judulnya seperti plesetan dari Keeping Up with the Kardashians, film berdurasi 105 menit ini bukanlah reality show, melainkan komedi yang dibumbui dengan adegan action ala film mata-mata.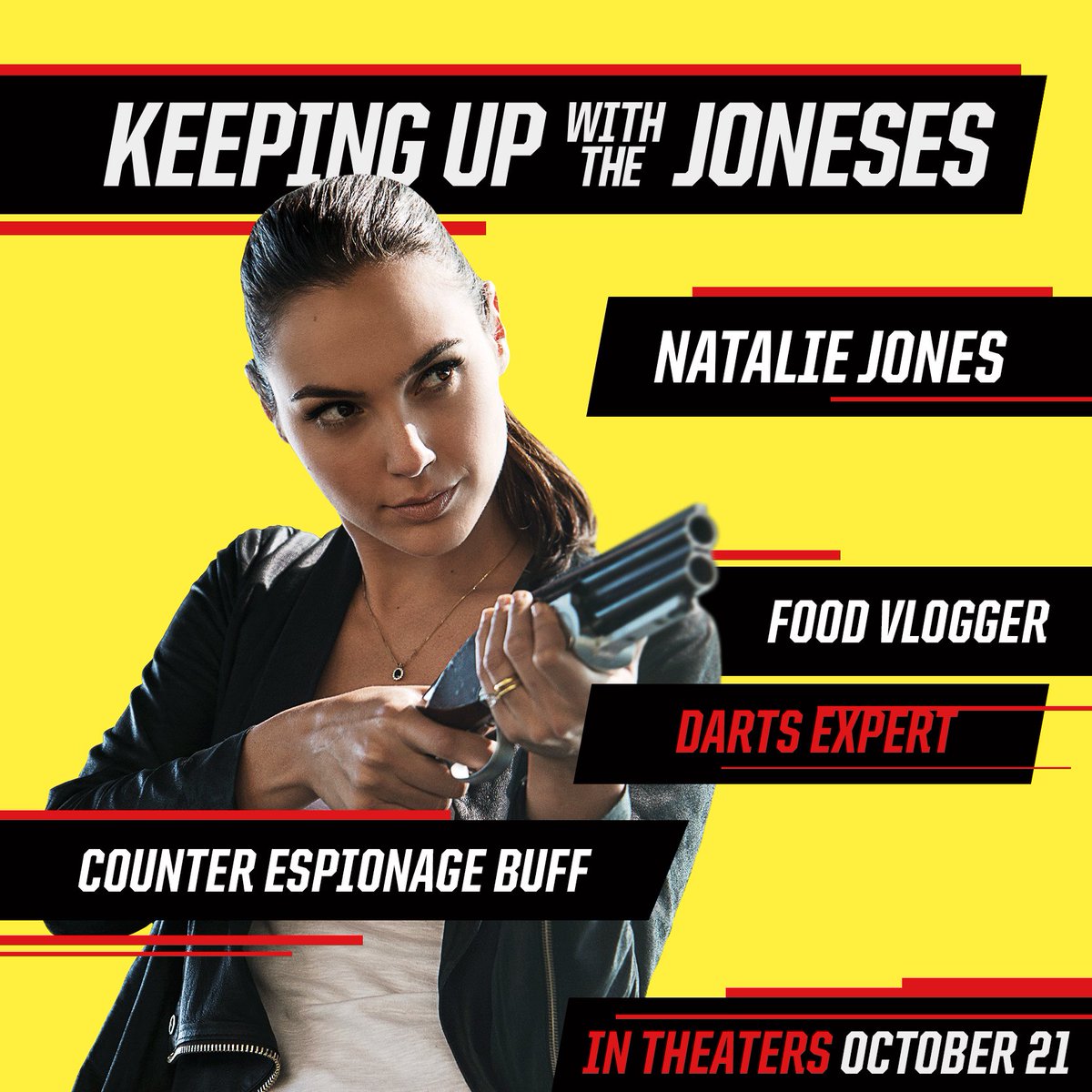 Selain Gal Gadot, yang juga patut ditunggu adalah penampilan Jon Hamm. Selama ini, pemeran utama di Million Dollar Arm (2014) tersebut hampir selalu bermain di film-film drama, sci-fi, action, maupun thriller, seperti Space Cowboys (2000), The Day the Earth Stood Still (2008), dan Stolen (2009). Maka dari itu, menarik untuk melihatnya melucu di Keeping Up with the Joneses yang genre-nya komedi.
Sayangnya, kehadiran bintang-bintang semacam Jon Hamm, Gal Gadot, dan Isla Fisher ternyata tak mampu mengangkat film berbujet USD 40 juta ini. Sejak dirilis di Amerika Serikat pada 21 Oktober 2016, karya sutradara Greg Mottola ini hanya meraup pemasukan USD 17 juta secara global. Sejumlah ktitikus dan situs review juga memberi rating yang negatif.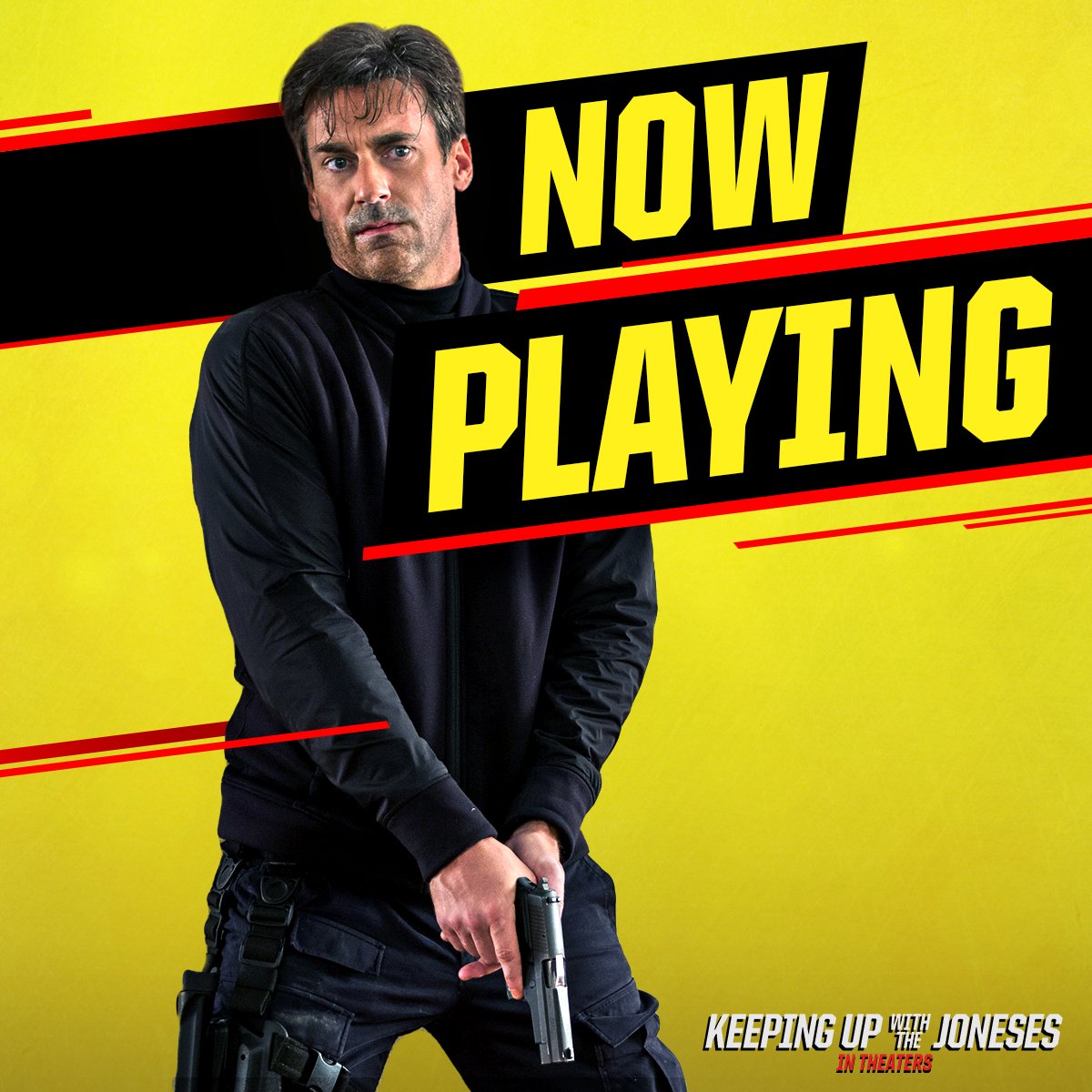 ***
Keeping Up with the Joneses
Sutradara: Greg Mottola
Produser: Michael LeSieur, Laurie MacDonald, Walter F. Parkes
Penulis Skenario: Michael LeSieur
Pemain: Zach Galifianakis, Jon Hamm, Isla Fisher, Gal Gadot
Musik: Jake Monaco
Sinematografi: Andrew Dunn
Penyunting: David Rennie
Produksi: Fox 2000 Pictures, Parkes + MacDonald Image Nation, TSG Entertainment
Distributor: 20th Century Fox
Durasi: 105 menit
Budget: USD 40 juta
Rilis: 8 Oktober 2016 (Los Angeles), 21 Oktober 2016 (Amerika Serikat), 9 November 2016 (Indonesia)
Ratings
IMDb: 5,8
Rotten Tomatoes: 21%
Metacritic: 35
CinemaScore: B-