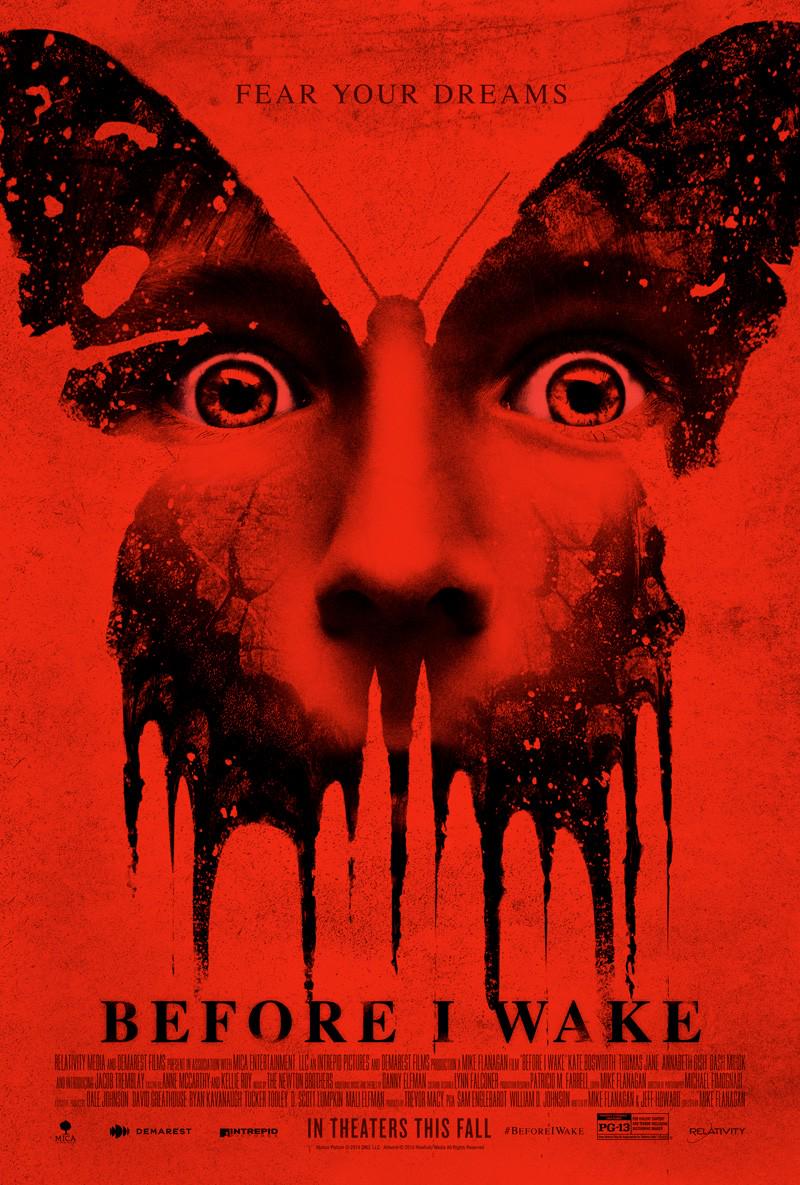 Sejak menelurkan Absentia (2011), nama Mike Flanagan mulai dikenal sebagai sutradara spesialis film horror. Pria kelahiran tahun 1978 itu memang kerap menghasilkan karya yang berkaitan dengan "hantu-hantuan" sejak masih kuliah di Towson University, Maryland. Salah satu kelebihannya, selain menjadi sutradara, dia juga menulis skenario dan mengedit sendiri semua film horror-nya!
Karir Flanagan semakin menanjak setelah dia menghasilkan Oculus (2013), yang mendapat review cukup positif dari para kritikus. Kisah horror tentang cermin kuno berhantu tersebut didasarkan pada film pendek berjudul Oculus: Chapter 3 – The Man with the Plan (2006), yang juga disutradarai, ditulis skenarionya, diedit, dan diproduseri oleh Flanagan.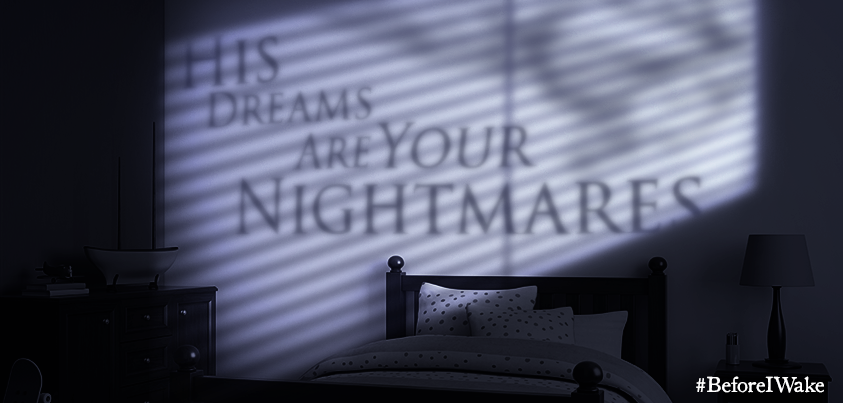 Tahun ini, suami aktris Kate Siegel tersebut kembali merilis film horror. Tidak tanggung-tanggung, ada tiga karya sekaligus yang dia hasilkan, yaitu Hush dan Ouija: Origin of Evil, yang dua-duanya kembali mendapat review positif dari para kritikus, serta Before I Wake yang baru tayang di Indonesia pada hari Jumat (11/11) ini.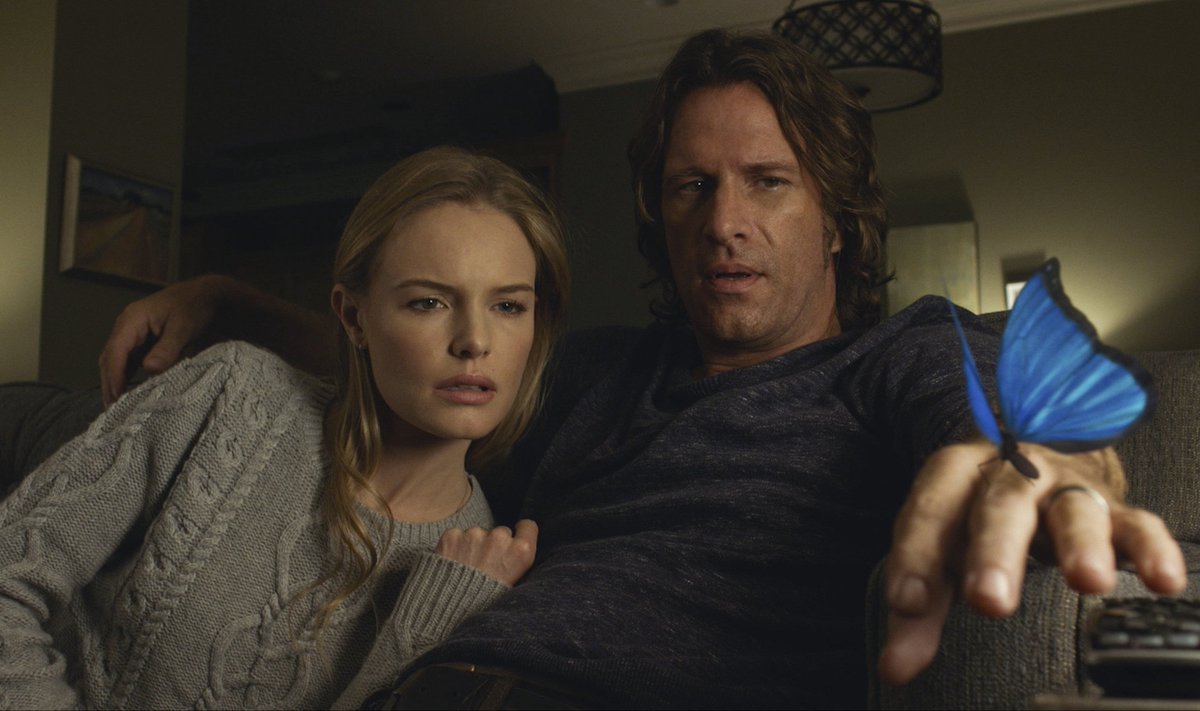 Berbeda dengan empat film sebelumnya, di mana dia selalu bekerja sama dengan aktor dan aktris yang kurang ternama, di Before I Wake, Flanagan harus mengarahkan nama-nama yang cukup tenar semacam Thomas Jane dan Kate Bosworth. Selain itu, juga ada bintang cilik, Jacob Tremblay, yang namanya mencuat setelah beradu akting dengan Brie Larson dalam film nominasi Piala Oscar, Room (2015).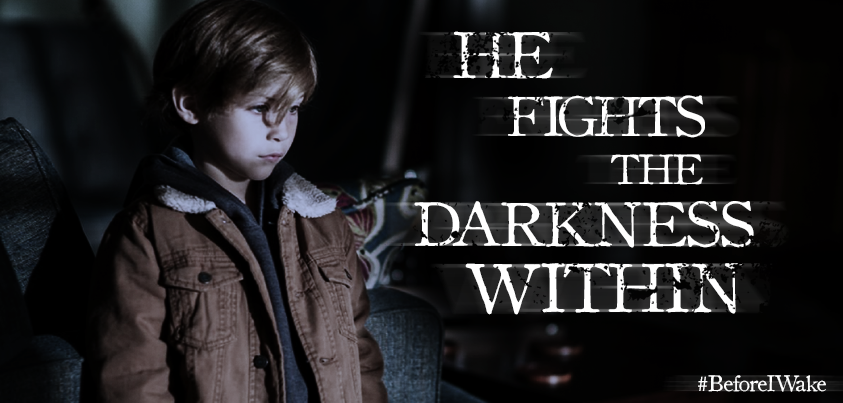 Before I Wake mengisahkan tentang sepasang suami-istri, Jessie (Kate Bosworth) dan Mark Hobson (Thomas Jane), yang baru saja ditimpa musibah. Sang putra semata wayang, Shawn, meninggal secara mendadak. Untuk menghapus kesedihan, mereka kemudian mengadopsi seorang anak laki-laki bernama Cody Morgan (Jacob Tremblay).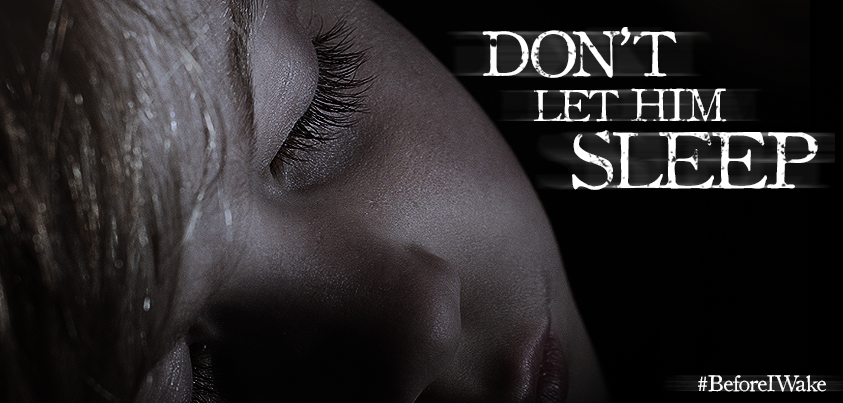 Sayangnya, kehadiran Cody ternyata tidak membawa keceriaan, malah mendatangkan masalah baru bagi Jessie dan Mark. Bocah berusia delapan tahun tersebut memiliki keanehan saat tidur nyenyak. Semua yang ada dalam mimpinya menjadi kenyataan, baik itu mimpi indah maupun mimpi buruk yang dipenuhi oleh hantu dan teror maut.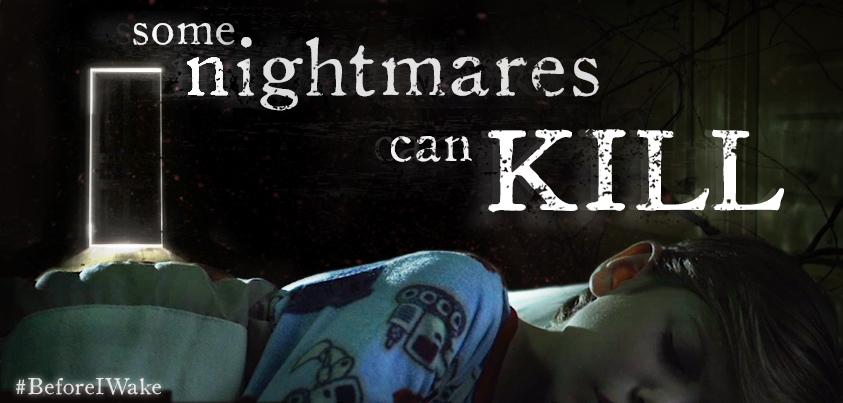 Jessie dan Mark, yang akhirnya menyadari bahaya tersebut, kemudian berusaha sekuat tenaga untuk mengungkap misteri di balik mimpi-mimpi Cody yang menakutkan dan mengancam nyawanya. Dapatkah mereka menyelamatkan sang putra angkat dan hidup berbahagia?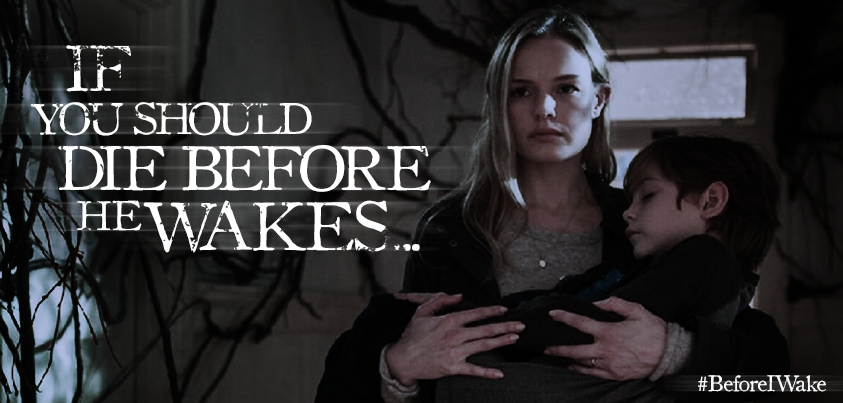 Saat pertama kali diumumkan pada 7 September 2013, proyek film berdurasi 97 menit tersebut semula berjudul Somnia. Entah kenapa, kemudian diganti menjadi Before I Wake pada Maret 2015. Kabarnya, itu atas permintaan sang sutradara, yang mungkin merasa kurang sreg dengan judul sebelumnya.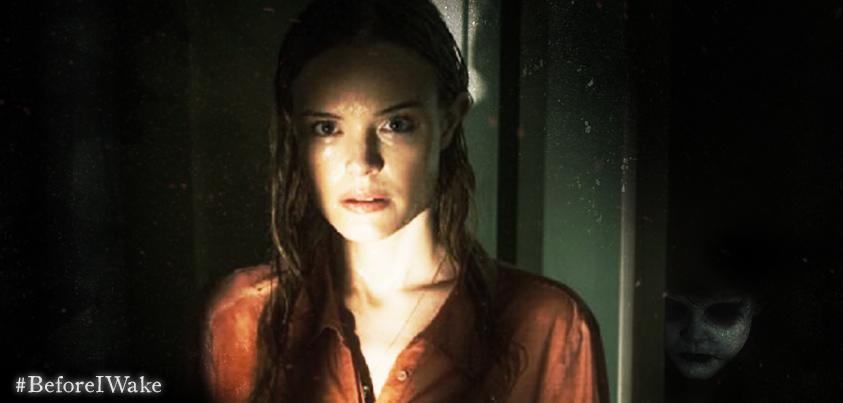 Perilisan film bergenre horror fantasy ini awalnya direncanakan pada 8 Mei 2015, tetapi kemudian mengalami penundaan dan dijadwal ulang beberapa kali. Hal tersebut dikarenakan kebangkrutan yang dialami oleh Relativity Media, selaku distributor untuk kawasan Amerika Serikat.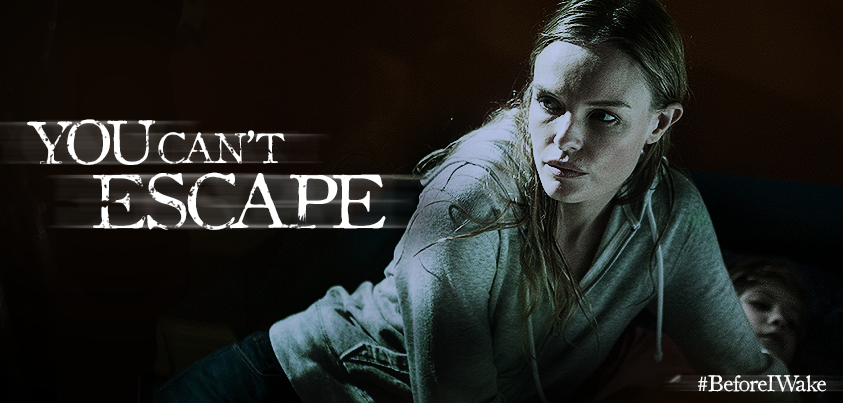 Before I Wake akhirnya tayang perdana pada 31 Juli 2016 di Fantasia International Film Festival dan kemudian dirilis secara serentak di Amerika Utara pada 9 September 2016. Sayangnya, sejumlah situs review memberi rating kurang positif. Untuk pertama kalinya, film horror karya Mike Flanagan, yang biasanya bagus, mendapat review negatif dari para kritikus.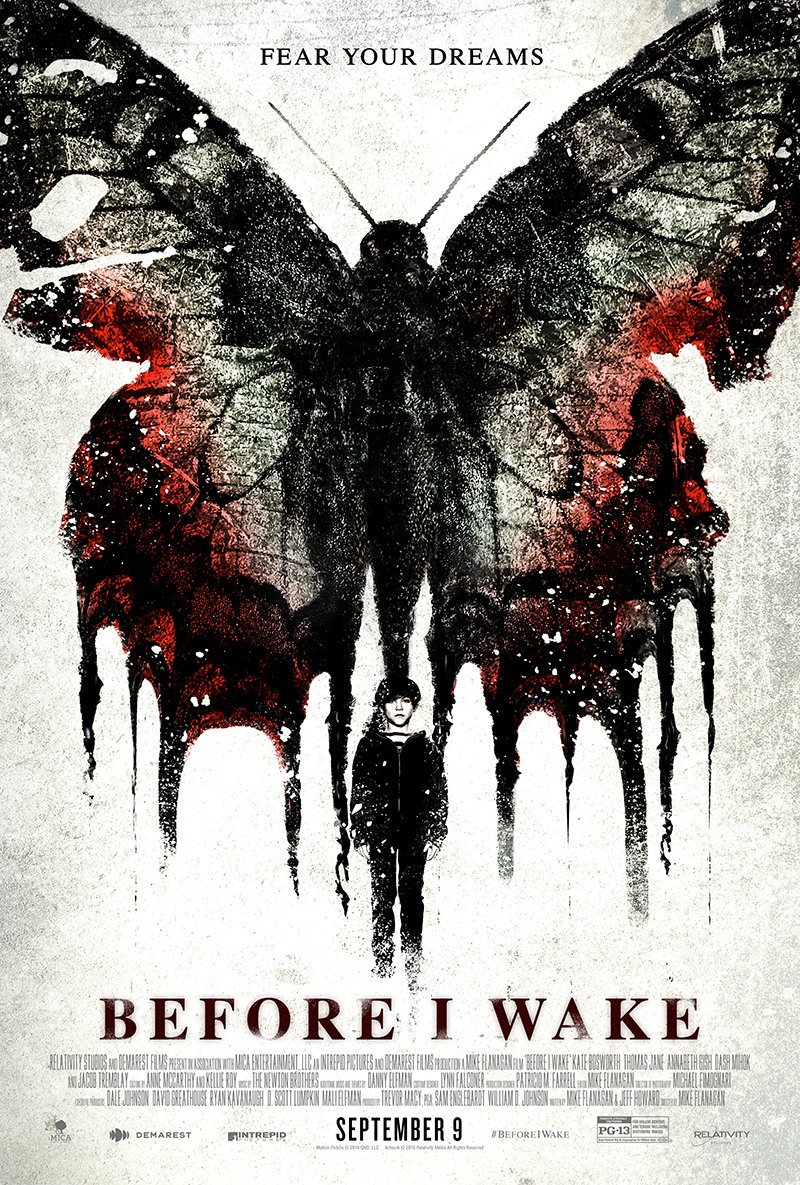 ***
Before I Wake
Sutradara: Mike Flanagan
Produser: Sam Englebardt, William D. Johnson, Trevor Macy
Penulis Skenario: Mike Flanagan, Jeff Howard
Pemain: Kate Bosworth, Thomas Jane, Jacob Tremblay, Annabeth Gish, Dash Mihok
Musik: Danny Elfman, The Newton Brothers
Sinematografi: Michael Fimognari
Penyunting: Mike Flanagan
Produksi: Intrepid Pictures, Demarest Films, MICA Entertainment
Distributor: Relativity Media
Durasi: 97 menit
Rilis: 31 Juli 2016 (Fantasia), 9 September 2016 (Amerika Serikat), 11 November 2016 (Indonesia)
Ratings
IMDb: 6,1
Rotten Tomatoes: 36%