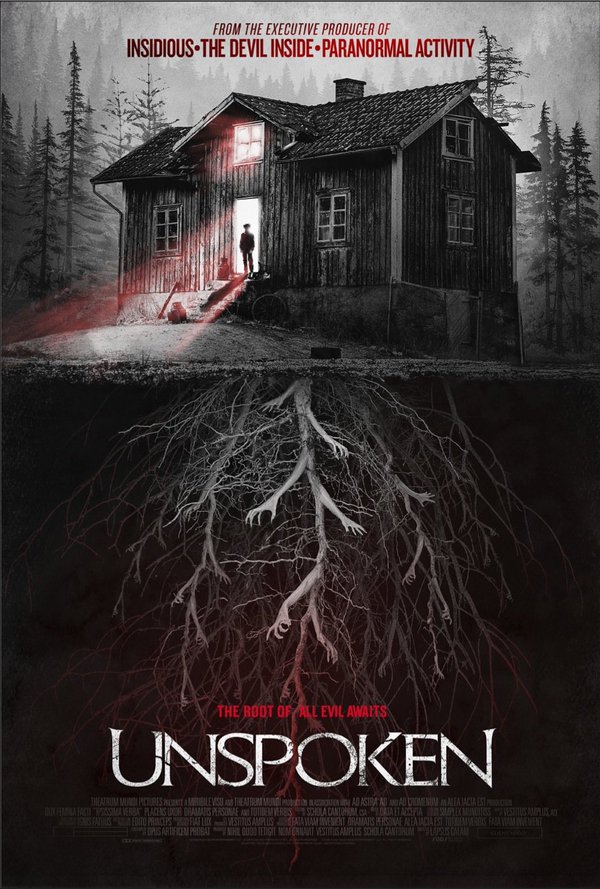 Rumah tua, yang dari luar tampak biasa-biasa saja, tapi ternyata di dalam ada "penunggu"-nya, masih menjadi tema favorit dari film-film horror. Salah satu film yang mengandalkan formula tersebut adalah The Unspoken, atau yang mempunyai judul lain: The Haunting of the Briar House.
Film yang disutradarai oleh Sheldon Wilson ini sebenarnya sudah dirilis di ajang Film4 FrightFest di Inggris pada 24 Oktober 2015 dan sudah tayang di Amerika Serikat pada 28 Oktober 2016. Namun, di Indonesia, The Unspoken baru mulai menghiasi layar bioskop pada hari Rabu (4/1) kemarin.
Kisahnya tentang sebuah rumah bernama Briar House yang dihuni oleh Keluarga Anderson. Pada tahun 1997, keluarga tersebut tiba-tiba menghilang tanpa jejak. Meski banyak ceceran darah, polisi tidak menemukan satu pun mayat mereka.
Selama 17 tahun, rumah tersebut dibiarkan tak berpenghuni. Sampai akhirnya, datanglah seorang ibu bernama Jeannie (Pascale Hutton), dan putranya yang masih kecil, Adrian (Sunny Suljic). Mereka berdua menempati Briar House yang sudah lama terbengkalai tersebut.
Untuk membantunya mengasuh Adrian, Jeannie kemudian memperkerjakan seorang gadis muda bernama Angela (Jodelle Ferland). Tak lama berselang, kejadian aneh, seperti perabotan yang bergerak sendiri, mulai menghantui mereka. Angela pun sadar ada yang tidak beres dengan rumah tersebut. Mampukah dia menguak misteri dan selamat dari ancaman "penunggu" Briar House?
Jodelle Ferland, si pemeran Angela, sebenarnya sudah pernah bermain dalam film horror, yang diadaptasi dari video game rilisan Konami, Silent Hill (2006). Namun, aktris 22 tahun asal Kanada tersebut baru mencuat ketika dia memerankan Bree Tanner dalam The Twilight Saga: Eclipse (2010). Selain itu, dia juga pernah tampil di The Cabin in the Woods (2012), salah satu film komedi horror terbaik sepanjang masa.
Bintang lain yang cukup punya nama di The Unspoken adalah Neal McDonough. Aktor 50 tahun ini adalah pemeran karakter Dum Dum Dugan dalam berbagai serial Marvel Cinematic Universe, seperti Agents of SHIELD (2014) dan Agent Carter (2015), serta pernah muncul di Captain America: The First Avenger (2011).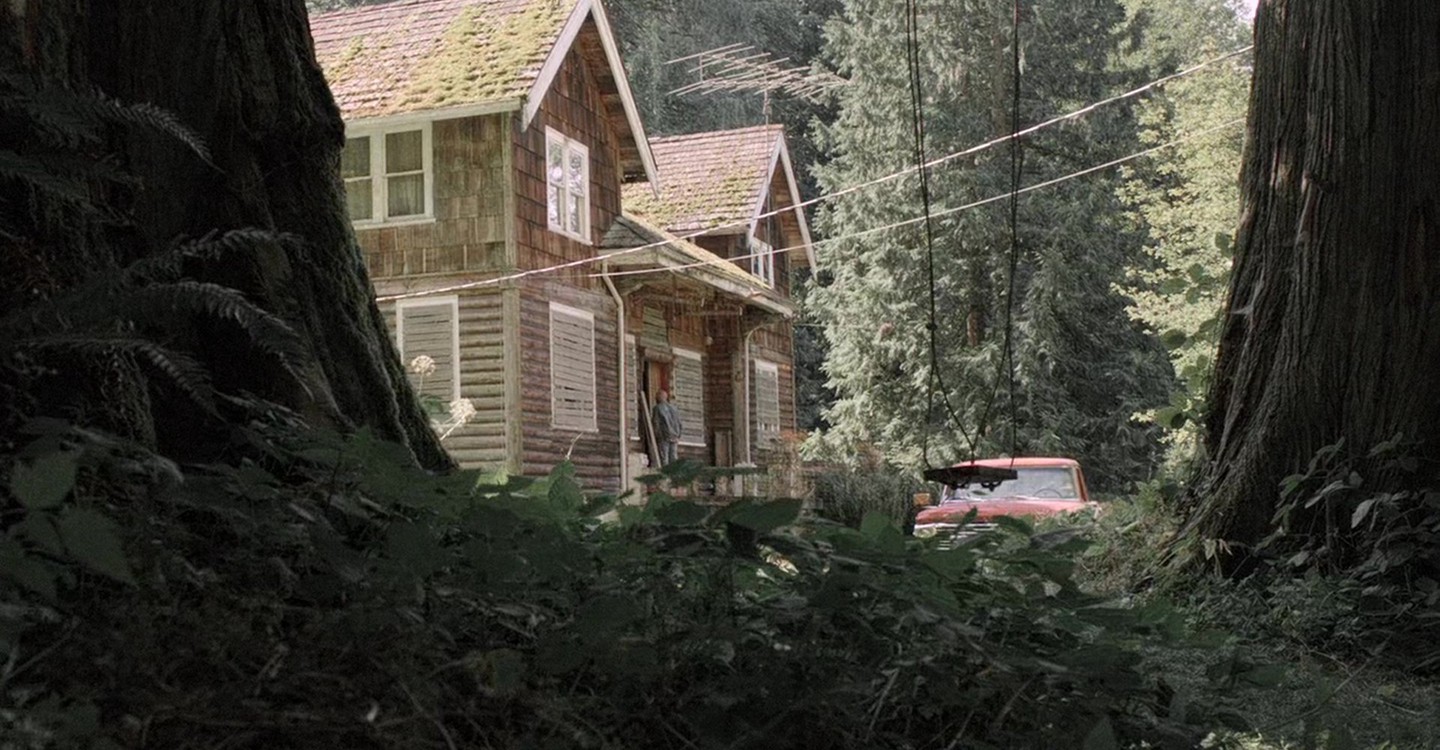 Naskah dari The Unspoken ditulis sendiri oleh sutradara Sheldon Wilson, yang selama ini memang dikenal sebagai penghasil film horror dan thriller, semacam Night Class (2001), Shallow Ground (2004), Kaw (2007), dan Shark Killer (2015). Selain itu, pria asal Kanada tersebut juga kerap menelurkan film televisi yang menyeramkan, di antaranya adalah Scarecrow (2013) dan The Hollow (2015).
Sayangnya, meski dibesut oleh sosok yang sudah berpengalaman dalam film horror, The Unspoken ternyata mendapat review negatif dari sejumlah situs dan kritikus. Rating-nya di IMDb, bahkan, hanya 4,9/10.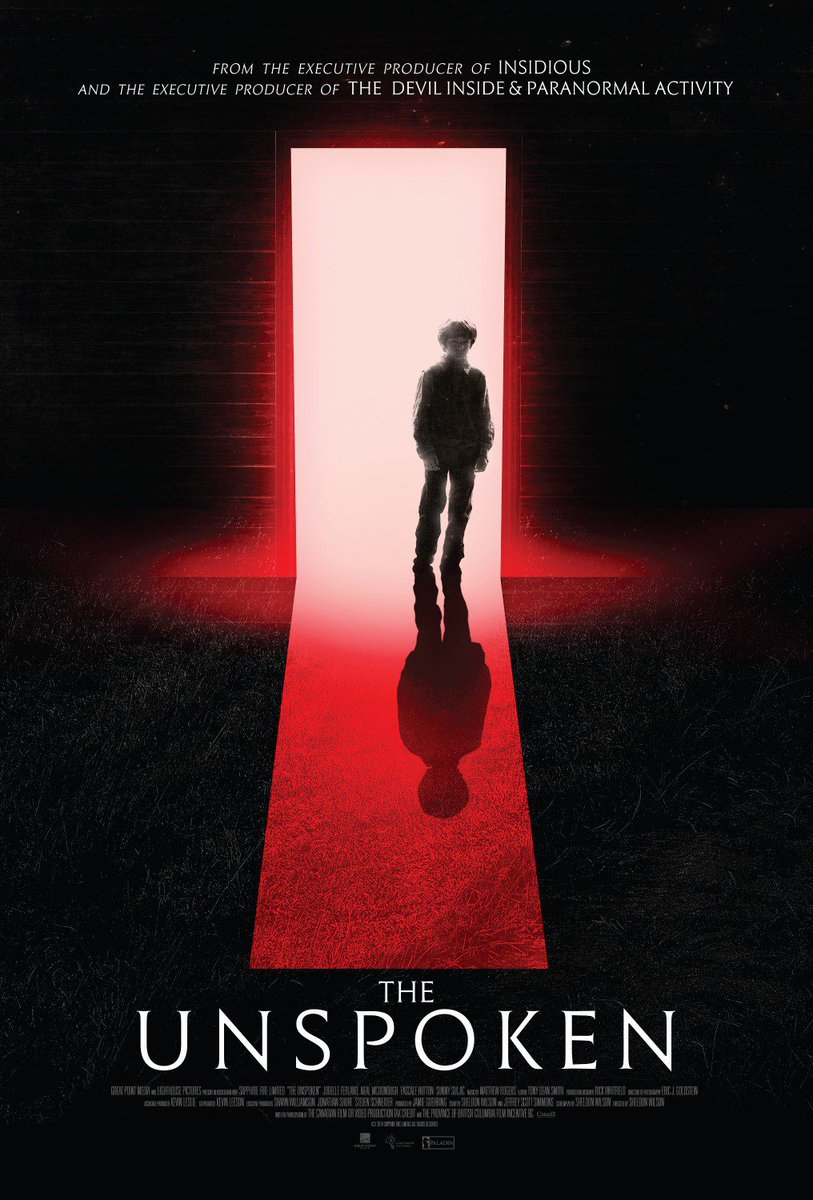 ***
The Unspoken
Sutradara: Sheldon Wilson
Produser: Jamie Goehring
Penulis Skenario: Sheldon Wilson
Pemain: Jodelle Ferland, Neal McDonough, Sunny Suljic, Pascale Hutton, Chanelle Peloso, Anthony Konechny
Sinematografi: Eric J. Goldstein
Produksi: Great Point Media, Lighthouse Pictures, Sapphire Fire Limited
Distributor: Paladin
Durasi: 91 menit
Rilis: 24 Oktober 2015 (Film4 FrightFest), 28 Oktober 2016 (Amerika Serikat), 4 Januari 2017 (Indonesia)
Ratings
IMDb: 4,9/10