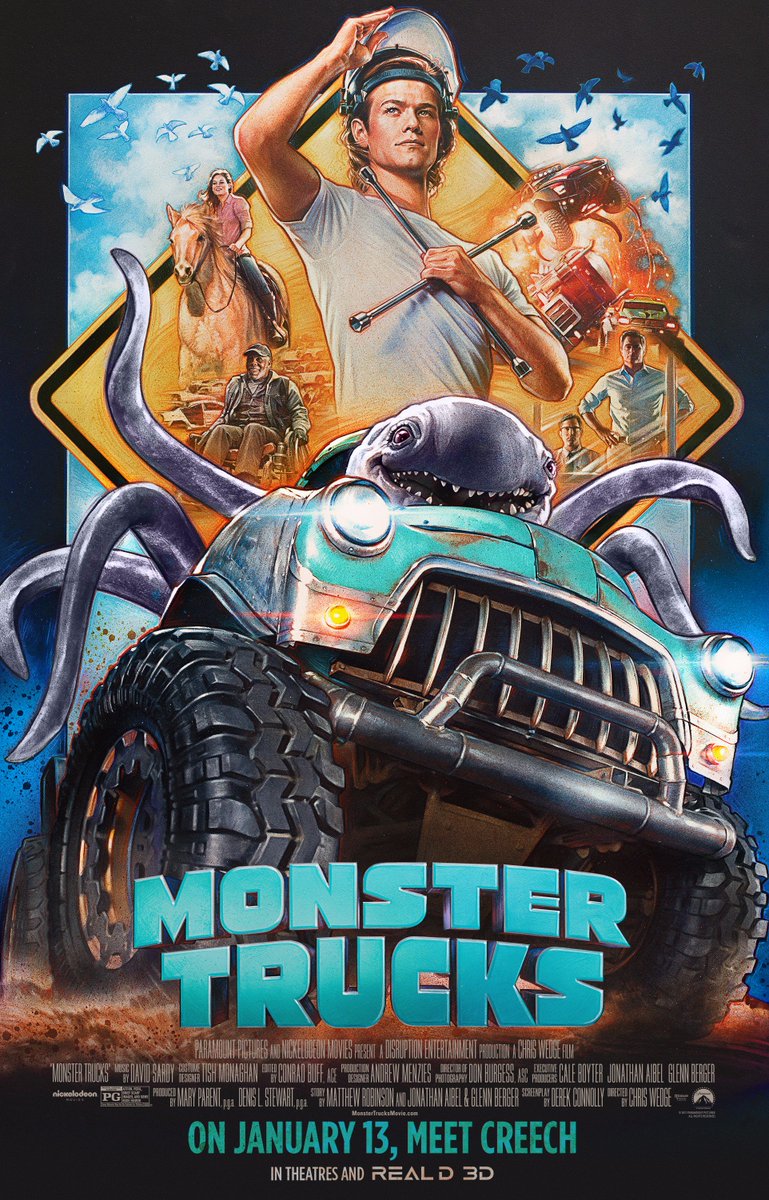 Tahun lalu, Lucas Till sempat menjadi buah bibir setelah diumumkan sebagai pemeran utama dalam serial reboot MacGyver. Aktor berusia 26 tahun itu resmi menjadi penerus Richard Dean Anderson untuk memerankan sosok jenius yang banyak akal tersebut.
Sebelum menjadi MacGyver, Lucas Till lebih dulu dikenal oleh publik Hollywood saat muncul di Hannah Montana: The Movie (2009). Namun, namanya baru benar-benar tenar setelah memerankan Alex Summers, alias Havok, dalam franchise reboot X-Men (2011-2016).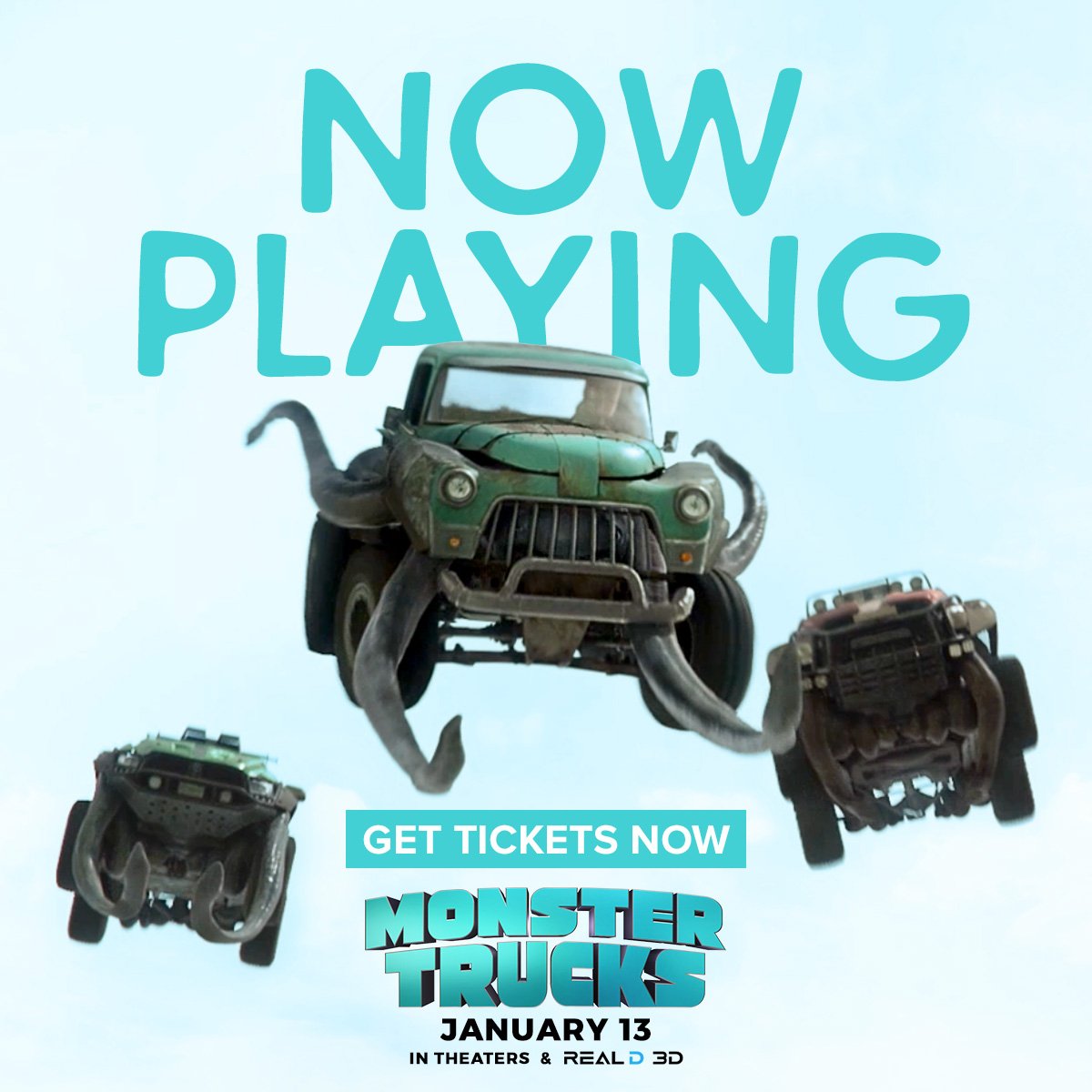 Tahun 2016 kemarin, selain kembali tampil sebagai mutan ganteng di X-Men: Apocalypse, Lucas Till juga membintangi The Disappointments Room dan Monster Trucks. Film yang disebut terakhir itu baru mulai tayang di Indonesia hari Jumat (27/1) ini.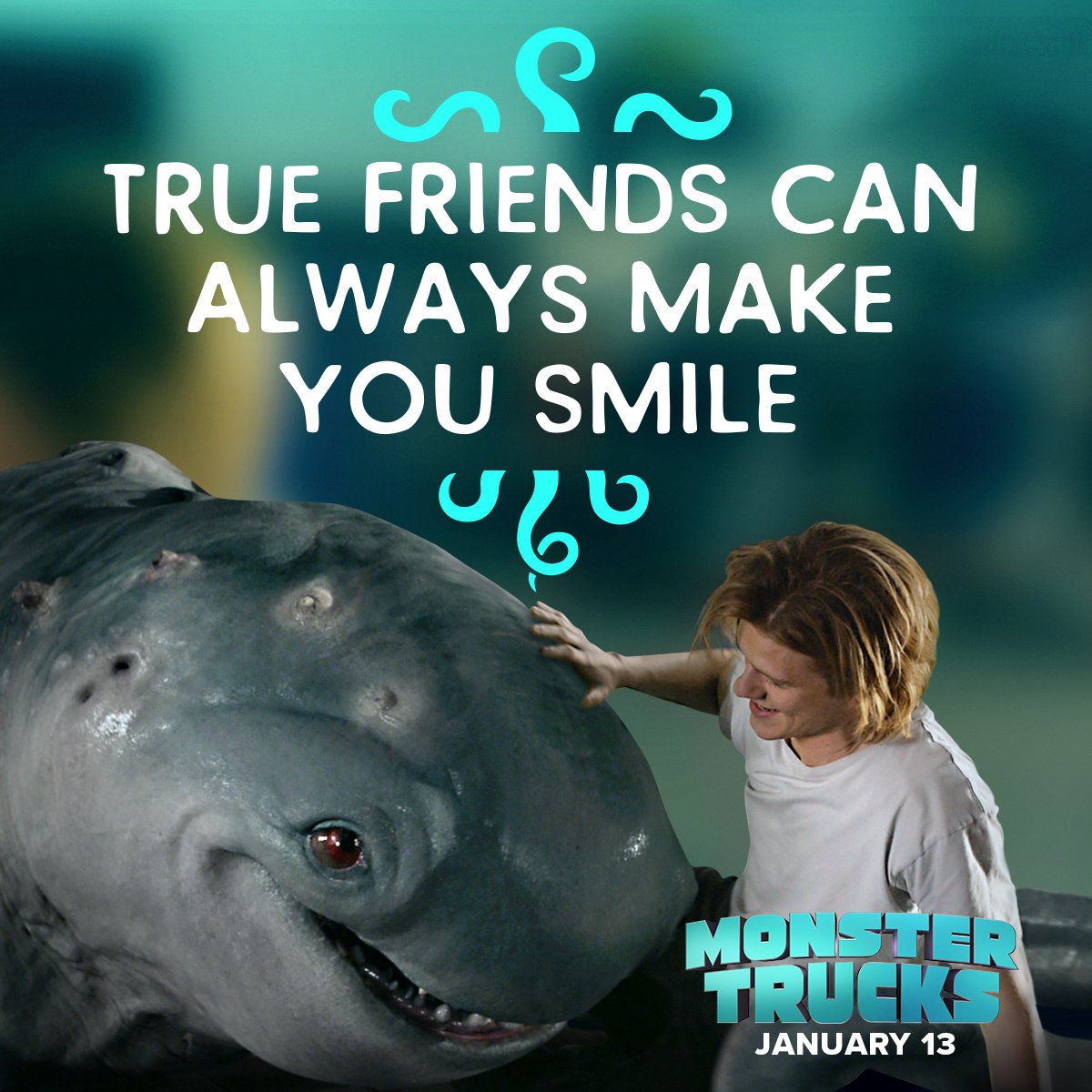 Film Monster Trucks sendiri tergolong sebagai film live-action yang dipadu dengan animasi. Kisahnya tentang persahabatan seorang cowok ababil, Tripp Coley (Lucas Till), dengan seekor monster laut lucu yang bernama Creech.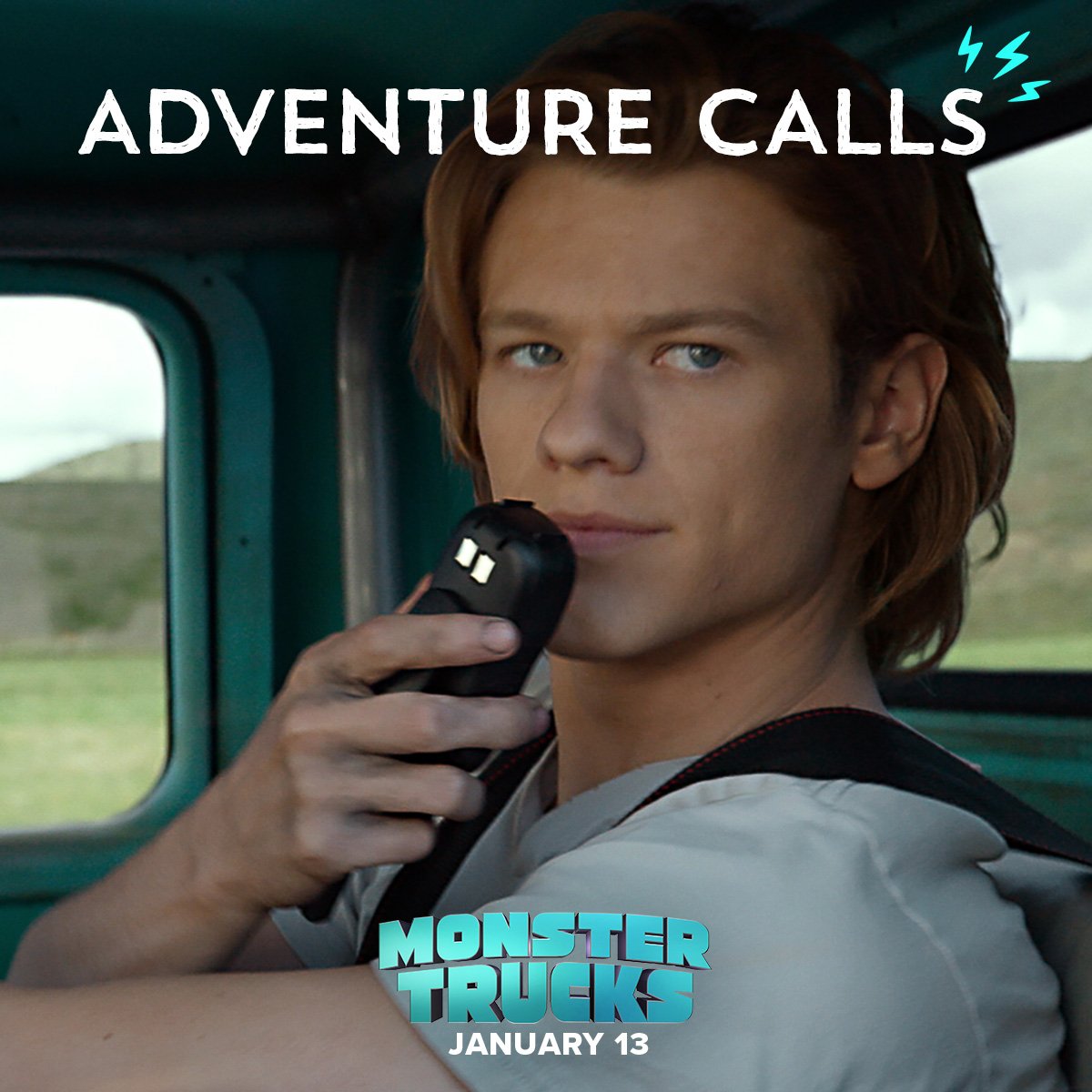 Tripp, yang masih duduk di bangku SMA, berhasrat untuk memiliki sebuah kendaraan yang bisa membawanya pergi meninggalkan kota tempat tinggalnya, North Dakota, yang ia anggap sepi dan membosankan. Satu-satunya sumber kehidupan di kota tersebut adalah sebuah perusahaan minyak, Terravex Oil Company.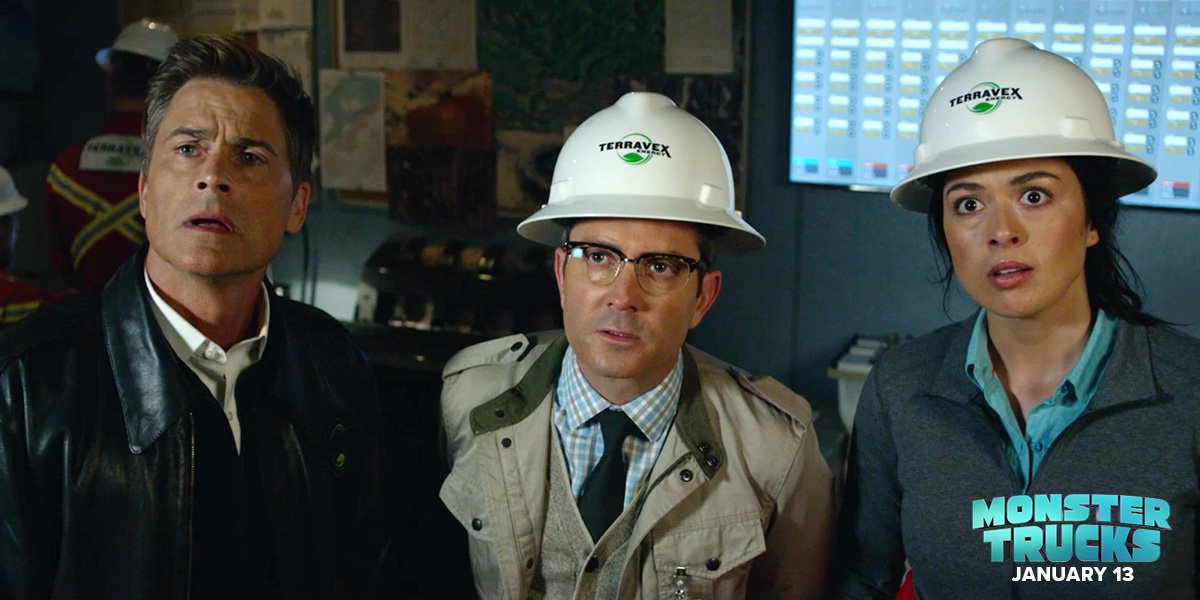 Suatu ketika, saat sedang mengebor minyak di lepas pantai, tiga ekor monster laut ikut tersedot dan mengakibatkan kerusakan serta kebakaran pada kilang minyak. Terravex pun langsung menangkap para monster laut tersebut. Namun, ada satu di antara mereka yang berhasil lolos dan melarikan diri.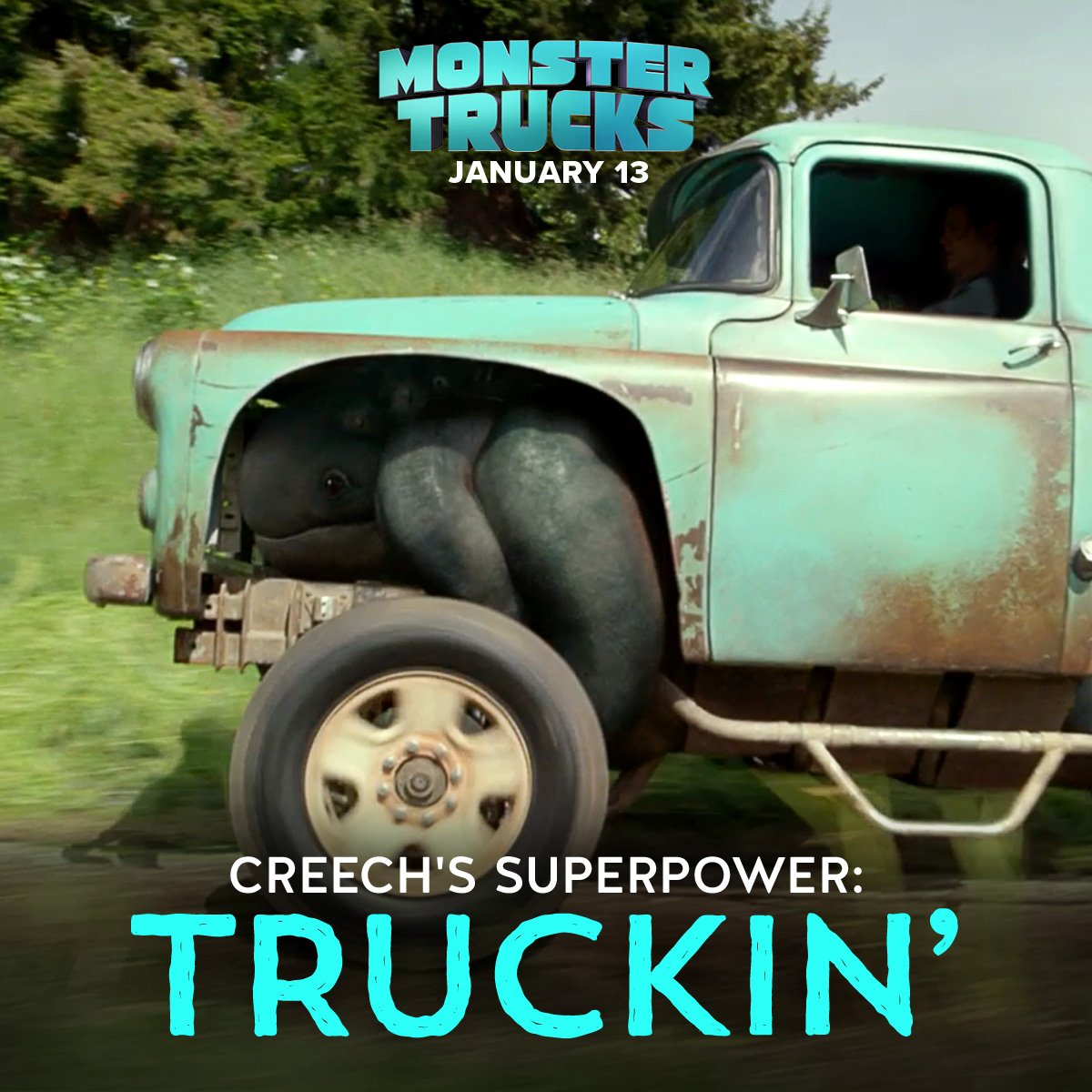 Monster malang itu kemudian masuk ke sebuah tempat penghancuran mobil usang dan bersembunyi di dalam sebuah truk rusak milik Tripp, yang kebetulan memang belum ada mesinnya. Meski semula kaget dan takut, Tripp akhirnya menjadi terkesan setelah si monster polos tersebut mampu membuat truk rongsoknya melaju kencang tanpa mesin!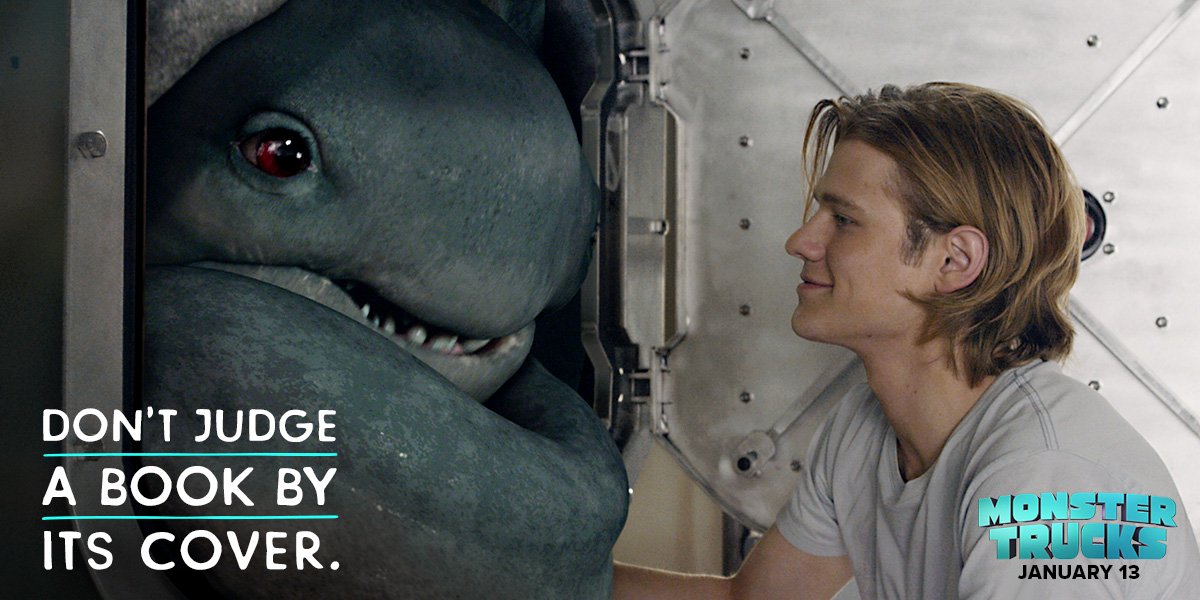 Tripp pun langsung melihat si monster, yang kemudian ia beri nama Creech, sebagai jalan keluarnya untuk pergi dari North Dakota. Namun, rencana Tripp tidak berjalan mulus. Terravex ternyata masih mengejar si monster. Mampukah Tripp dan Creech meloloskan diri dari buruan perusahaan jahat tersebut?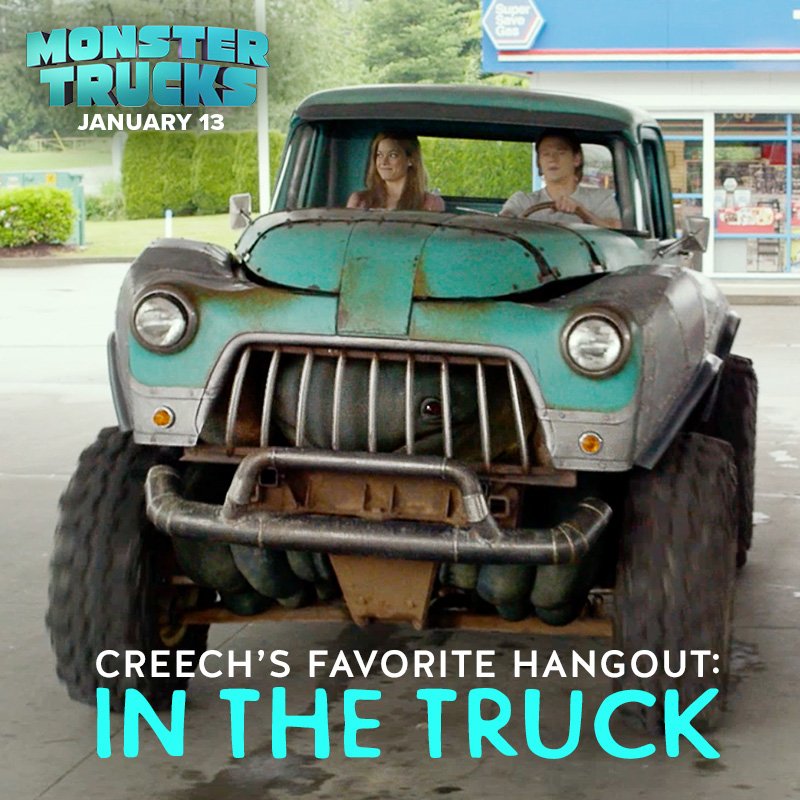 Selain Lucas Till, Monster Trucks juga mengusung Jane Levy yang berperan sebagai Meredith, seorang guru muda sexy yang ditaksir oleh Tripp. Tahun lalu, aktris dengan ukuran dada 32B itu sempat naik daun setelah membintangi Don't Breathe, salah satu film thriller yang paling mencekam sepanjang 2016.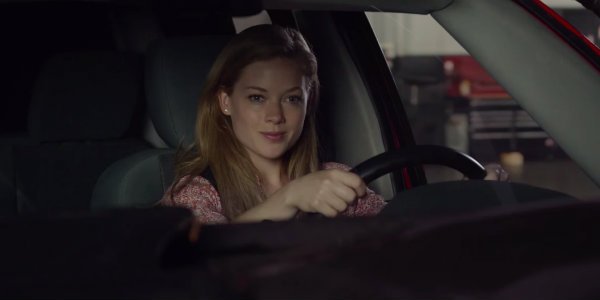 Yang menarik, di beberapa situs, masih tercantum nama Cinta Laura sebagai pemeran karakter Ariel di Monster Trucks. Beberapa waktu yang lalu, memang sempat beredar kabar aktris cantik asal Indonesia itu terlibat dalam film rilisan Paramount Pictures ini. Namun, hingga kini, tidak ada lagi berita lanjutannya. Apakah Cinta Laura batal tampil atau adegannya dihapus? Entahlah.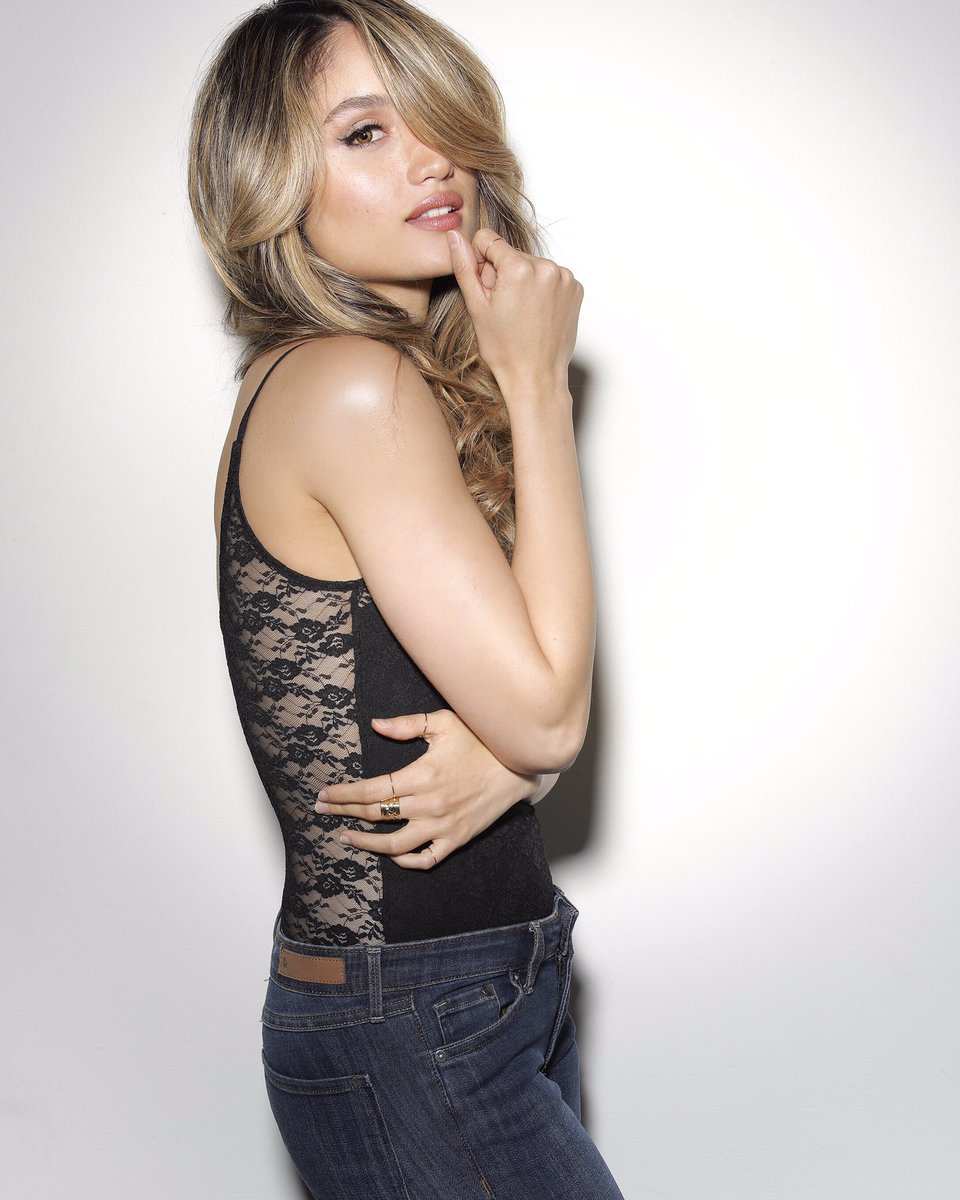 Dari segi cerita, Monster Trucks memang tergolong sederhana. Jika dilihat dari trailer-nya, penampakan Creech pun menggemaskan, tidak menyeramkan seperti monster-monster pada umumnya. Dengan bumbu komedi, film berdurasi 104 menit ini tampaknya memang ditujukan sebagai tontonan untuk anak-anak dan keluarga.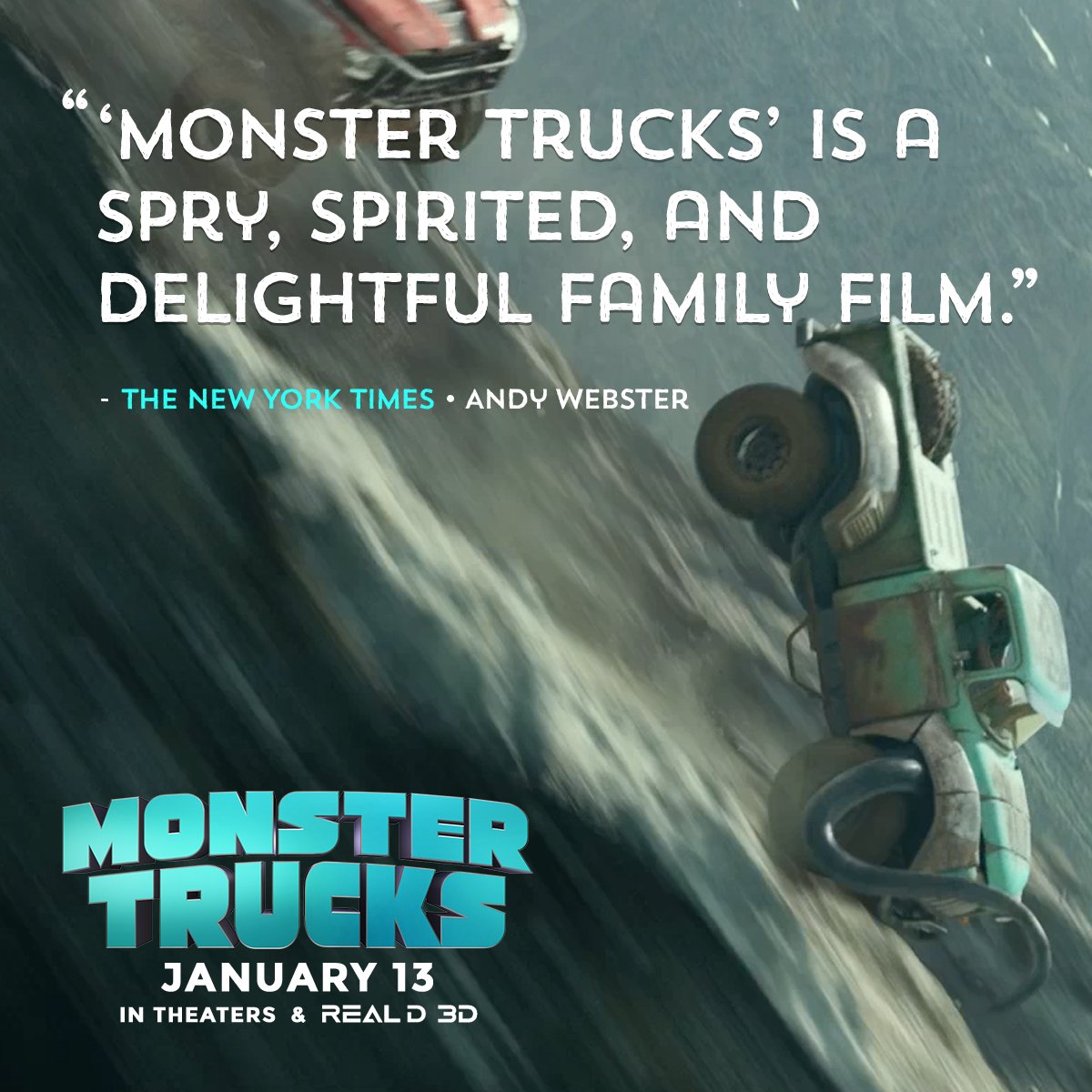 Sebelum tayang secara worldwide pada 13 Januari 2017 yang lalu, Monster Trucks sempat mengalami penundaan jadwal rilis hingga tiga kali. Awalnya, film yang diproduksi oleh Nickelodeon ini direncanakan tayang pada 29 Mei 2015, namun kemudian digeser oleh Paramount Pictures karena berdekatan dengan Mission: Impossible – Rogue Nation (2015)-nya Tom Cruise.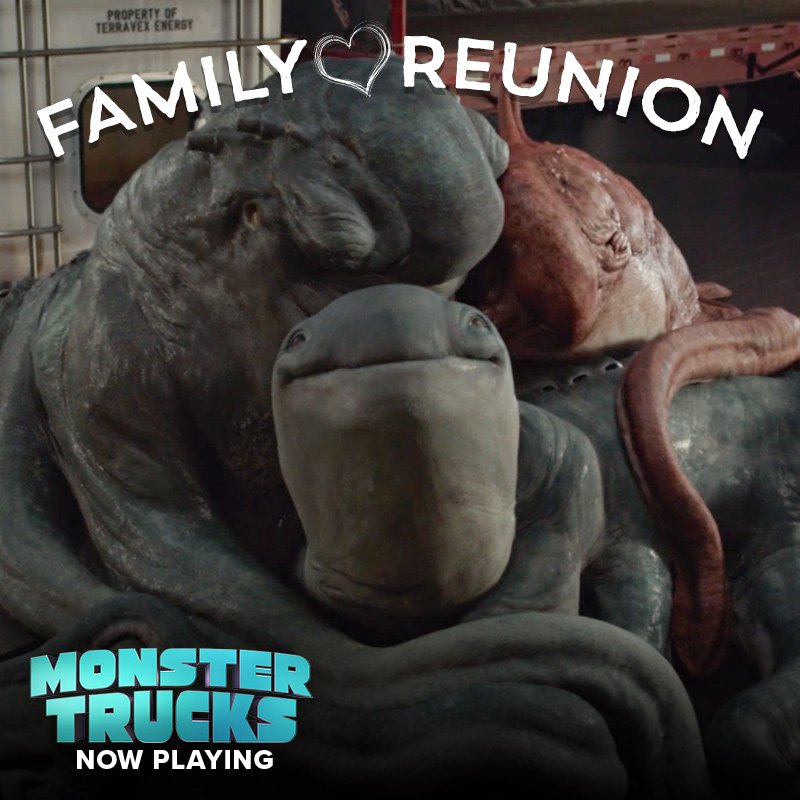 Dengan bujet jumbo, hingga USD 125 juta, Monster Trucks diharapkan bisa sukses secara finansial. Sayangnya, setelah tayang secara global selama dua pekan, film besutan sutradara Chris Wedge ini hanya mampu mengumpulkan pemasukan USD 30 juta. Paramount pun diperkirakan bakal rugi besar. Beberapa situs review dan kritikus juga memberikan rating yang kurang positif.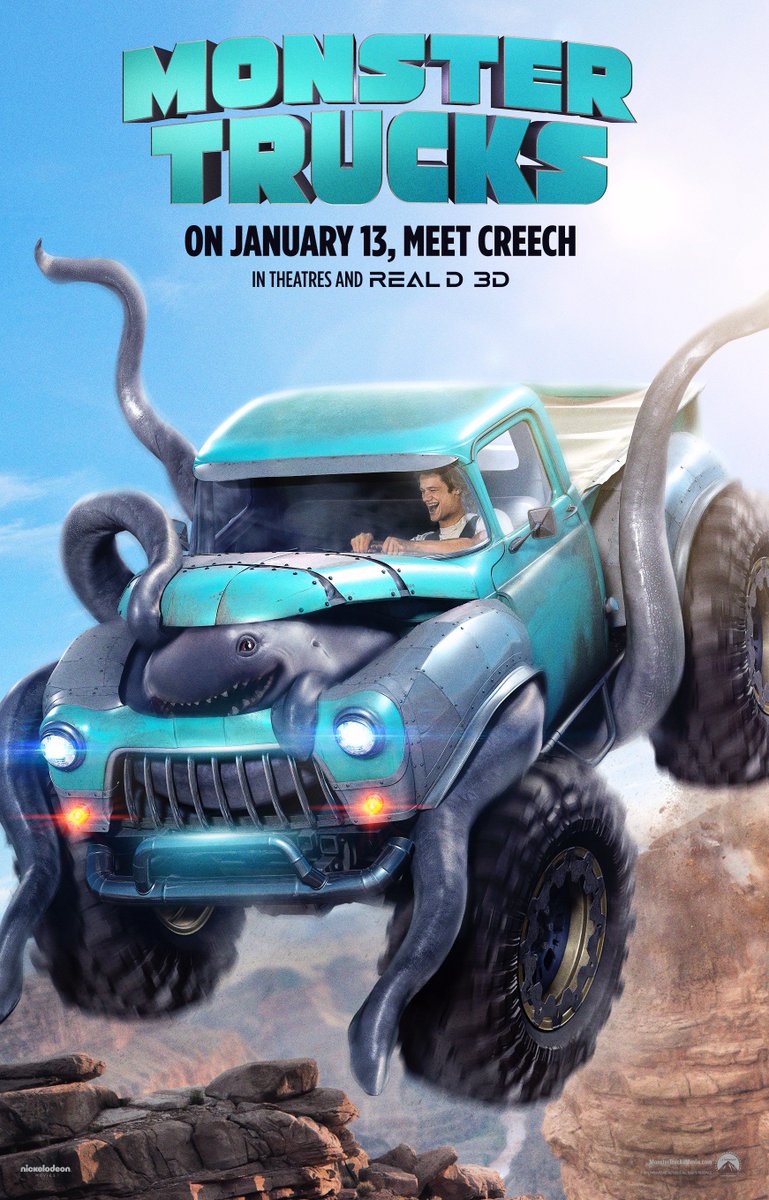 ***
Monster Trucks
Sutradara: Chris Wedge
Produser: Mary Parent, Denis L. Stewart
Penulis Skenario: Derek Connolly
Pengarang Cerita: Matthew Robinson, Jonathan Aibel, Glenn Berger
Pemain: Lucas Till, Jane Levy, Amy Ryan, Rob Lowe, Danny Glover, Barry Pepper, Holt McCallany
Musik: Dave Sardy
Sinematografi: Don Burgess
Penyunting: Conrad Buff IV
Produksi: Paramount Animation, Nickelodeon Movies, Disruption Entertainment
Distributor: Paramount Pictures
Durasi: 104 menit
Budget: USD 125 juta
Rilis: 21 Desember 2016 (Prancis), 13 Januari 2017 (Amerika Serikat), 27 Januari 2017 (Indonesia)
Ratings
IMDb: 5,4/10
Rotten Tomatoes: 32%
Metacritic: 41/100
CinemaScore: A