Luc Besson adalah filmmaker legendaris asal Prancis. Karya-karya pria berusia 57 tahun tersebut, baik yang dia sutradarai maupun produseri, sudah menghiasi layar lebar selama lebih dari tiga dekade terakhir. Beberapa di antaranya yang terkenal adalah Subway (1985), Nikita (1990), Leon: The Professional (1994), The Fifth Element (1997), franchise Taxi (1998-2007), franchise The Transporter (2002-2015), franchise Taken (2008-2014), dan Lucy (2014).
Tahun ini, film besutan Besson yang paling ditunggu-tunggu adalah Valerian and the City of a Thousand Planets. Namun, sebelum film sci-fi yang diadaptasi dari komik asal Prancis itu dirilis pada bulan Juli nanti, para moviemania akan lebih dahulu dihibur oleh The Warriors Gate, yang diproduseri oleh Besson, dan mulai tayang di Indonesia sejak hari Selasa (24/1) yang lalu.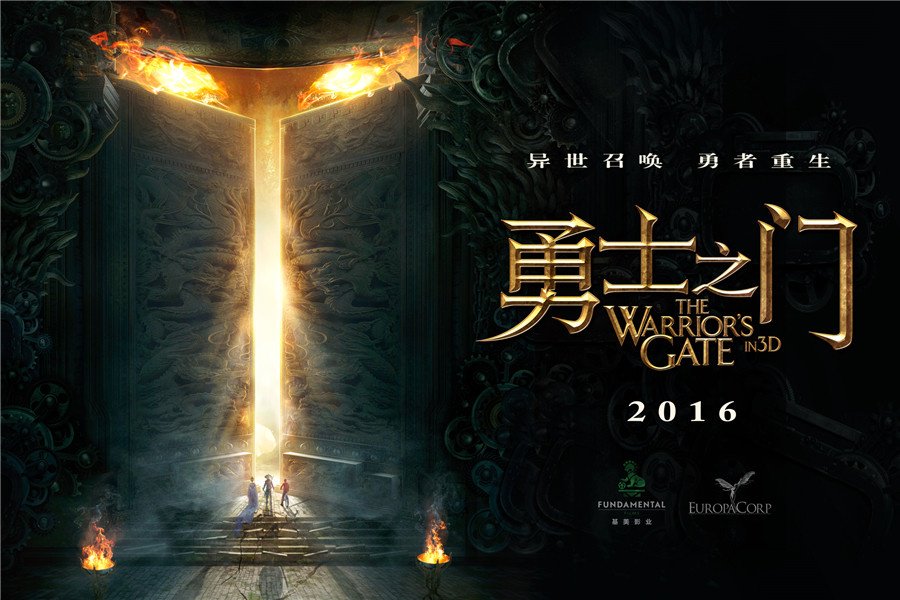 The Warriors Gate sebenarnya merupakan film yang digarap oleh EuropaCorp, rumah produksi milik Besson, dan Fundamental Films yang berasal dari Tiongkok. Ini adalah film ketiga yang mereka produseri bersama setelah The Transporter: Refueled (2015) dan Nine Lives (2016).
Karena sering bekerja sama itulah, Fundamental Films akhirnya mengakuisisi 27,9% saham EuropaCorp pada bulan September 2016. Valerian and the City of a Thousand Planets, yang dibintangi oleh Dane DeHaan dan Cara Delevingne, digadang-gadang bakal menjadi proyek terbesar mereka dengan bujet USD 180 juta!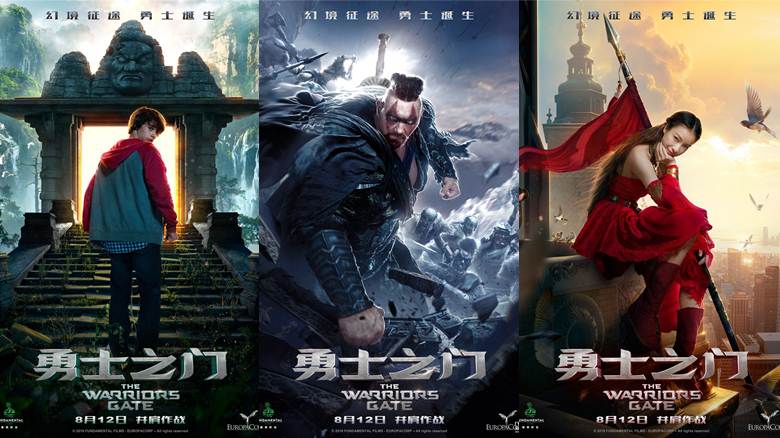 Sementara itu, The Warriors Gate sendiri berkisah tentang seorang ababil asal Amerika bernama Jack (Uriah Shelton) yang secara ajaib pindah ke Tiongkok di masa lampau. Dengan menggunakan keahliannya bermain video game, Jack harus membantu para pendekar kung fu untuk melindungi kerajaan mereka dari serangan pasukan bar-bar yang dipimpin oleh Arun the Cruel (Dave Bautista).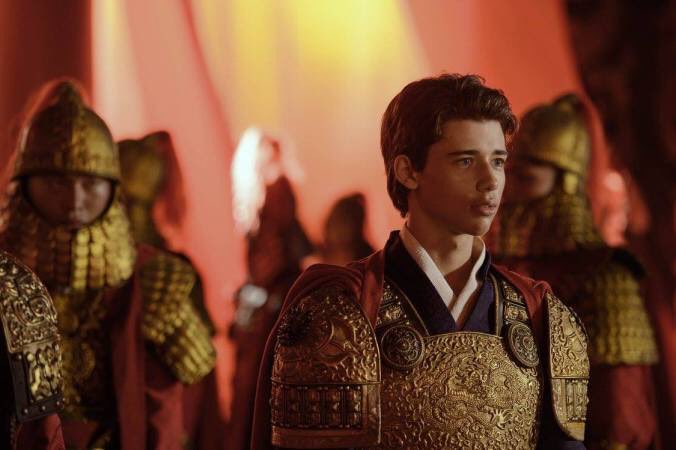 Sang bintang utama, Uriah Shelton, sebelum ini sudah pernah bermain di film Lifted (2011). Aktor yang baru berusia 19 tahun itu juga pernah membintangi serial The Glades (2010-2013) dan tampil di serial Girl Meets World sejak tahun 2014.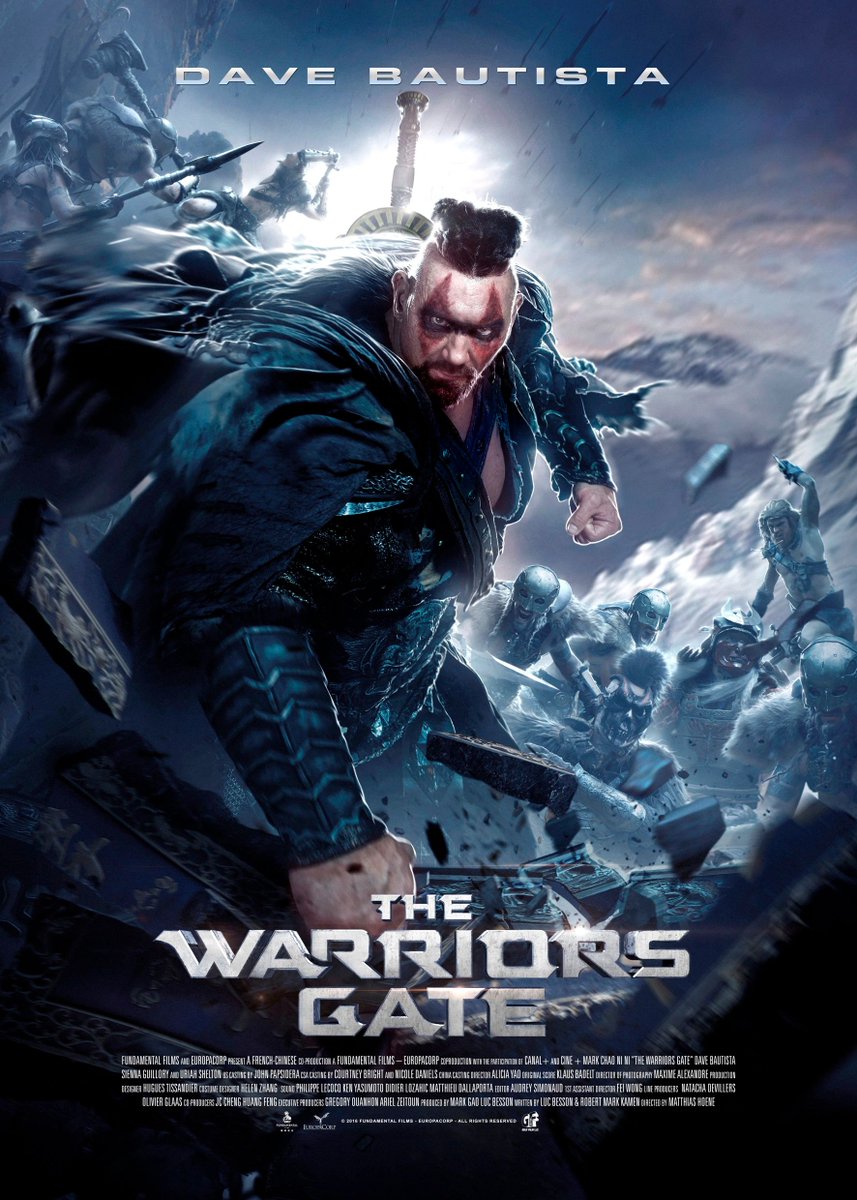 Selain Shelton, The Warriors Gate juga mengusung nama beken Dave Bautista. Mantan pegulat profesional yang usianya hampir setengah abad itu sudah berpengalaman membintangi berbagai film action. Namun, karirnya mulai menanjak sebagai aktor laga papan atas setelah memerankan Drax the Destroyer di Guardians of the Galaxy (2014).
Pemain lainnya yang punya nama cukup beken adalah Sienna Guillory. MILF dengan ukuran dada 34B itu memerankan ibu Jack yang bernama Annie. Aktris asal Inggris tersebut mulai terkenal setelah berperan sebagai Jill Valentine di franchise Resident Evil (2002-2016)-nya Milla Jovovich.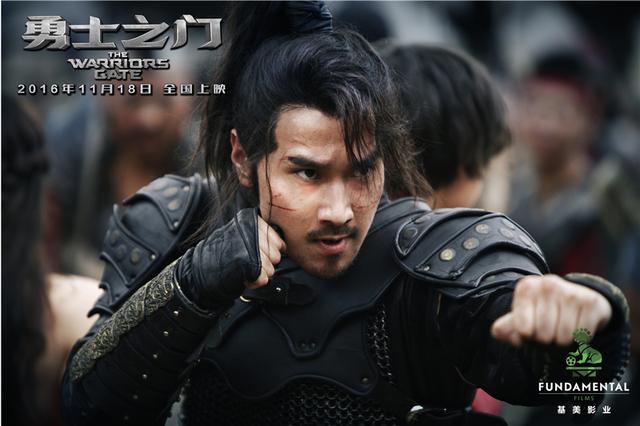 Karena The Warriors Gate ber-setting di Tiongkok, dan diproduksi oleh studio asal Tiongkok, maka bintang-bintang Mandarin pun ikut tampil. Yang paling menarik perhatian adalah Ni Ni. Aktris berusia 28 tahun itu mulai naik daun setelah membintangi The Flowers of War (2011) besutan sutradara legendaris, Zhang Yimou. Bersama dengan Angelababy, Yang Mi, dan Liu Shishi, Ni Ni dinobatkan sebagai New Four Dan Actresses, alias empat aktris Mandarin paling top, pada 2013.
Dengan bujet cukup besar, hingga USD 48 juta, The Warriors Gate diharapkan bisa meraup untung. Sayangnya, setelah dirilis di Tiongkok pada 18 November 2016 yang lalu, film berdurasi 108 menit mendapat rating kurang positif dari situs IMDb.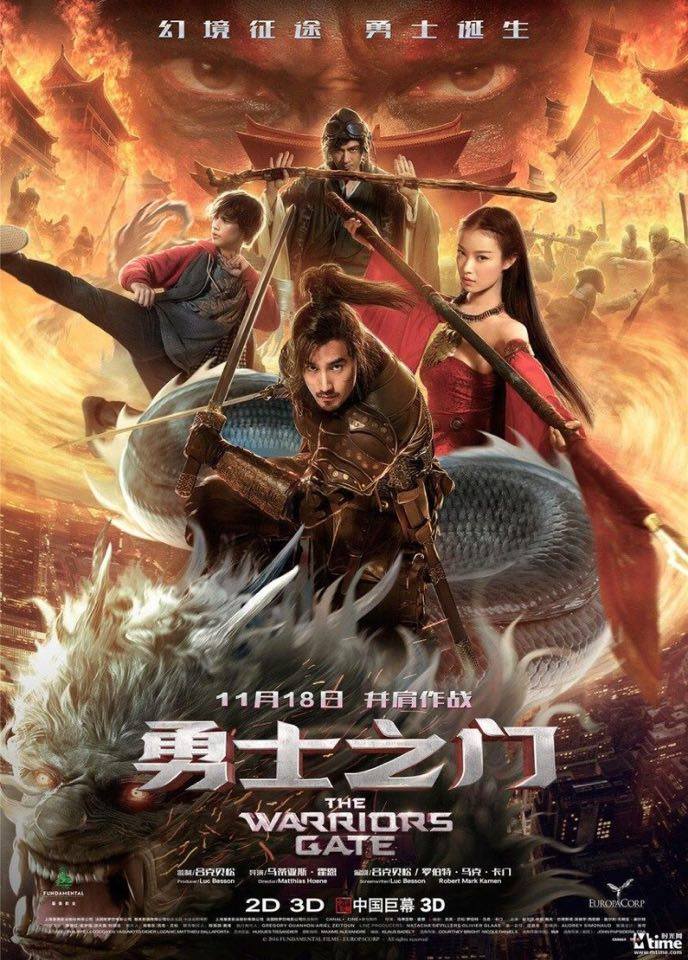 ***
The Warriors Gate
Sutradara: Matthias Hoene
Produser: Mark Gao, Luc Besson
Penulis Skenario: Luc Besson, Robert Kamen
Pemain: Mark Chao, Ni Ni, Uriah Shelton, Dave Bautista, Sienna Guillory, Francis Ng, Ron Smoorenburg, Dakota Daulby
Produksi: EuropaCorp, Fundamental Films
Durasi: 108 menit
Budget: USD 48 juta
Rilis: 18 November 2016 (Tiongkok), 24 Januari 2017 (Indonesia)
Ratings
IMDb: 5,4/10