The LEGO Movie meraup sukses besar saat dirilis pada tahun 2014 yang lalu. Kolaborasi antara perusahaan mainan asal Denmark dengan Warner Bros. Pictures tersebut mampu meraih pemasukan USD 469 juta secara global, dengan modal "hanya" USD 60 juta. Selain itu, berbagai kritikus dan situs review mengganjarnya dengan rating yang sangat positif.
Kesuksesan tersebut langsung membuat Warner Bros. Pictures kepincut untuk menjadikannya sebagai franchise. Tiga buah spin-off dan sebuah sekuel langsung disiapkan, yaitu The LEGO Batman Movie, The LEGO Ninjago Movie, The Billion Brick Race dan The LEGO Movie 2, yang rencananya bakal dirilis pada 8 Februari 2019.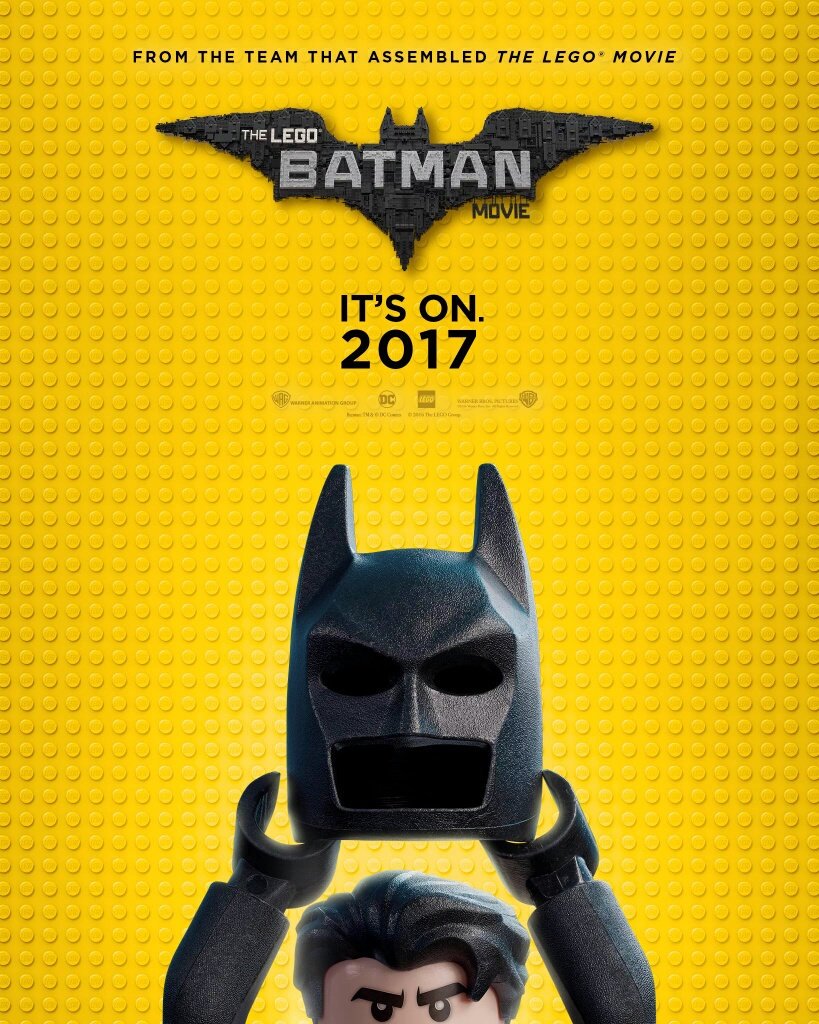 Spin-off yang pertama, The LEGO Batman Movie, sudah bisa kita nikmati di bioskop-bioskop Indonesia mulai hari Jumat (10/2) ini. Sementara itu, untuk The LEGO Ninjago Movie, para filmania harus lebih bersabar sedikit karena baru akan tayang pada bulan September mendatang.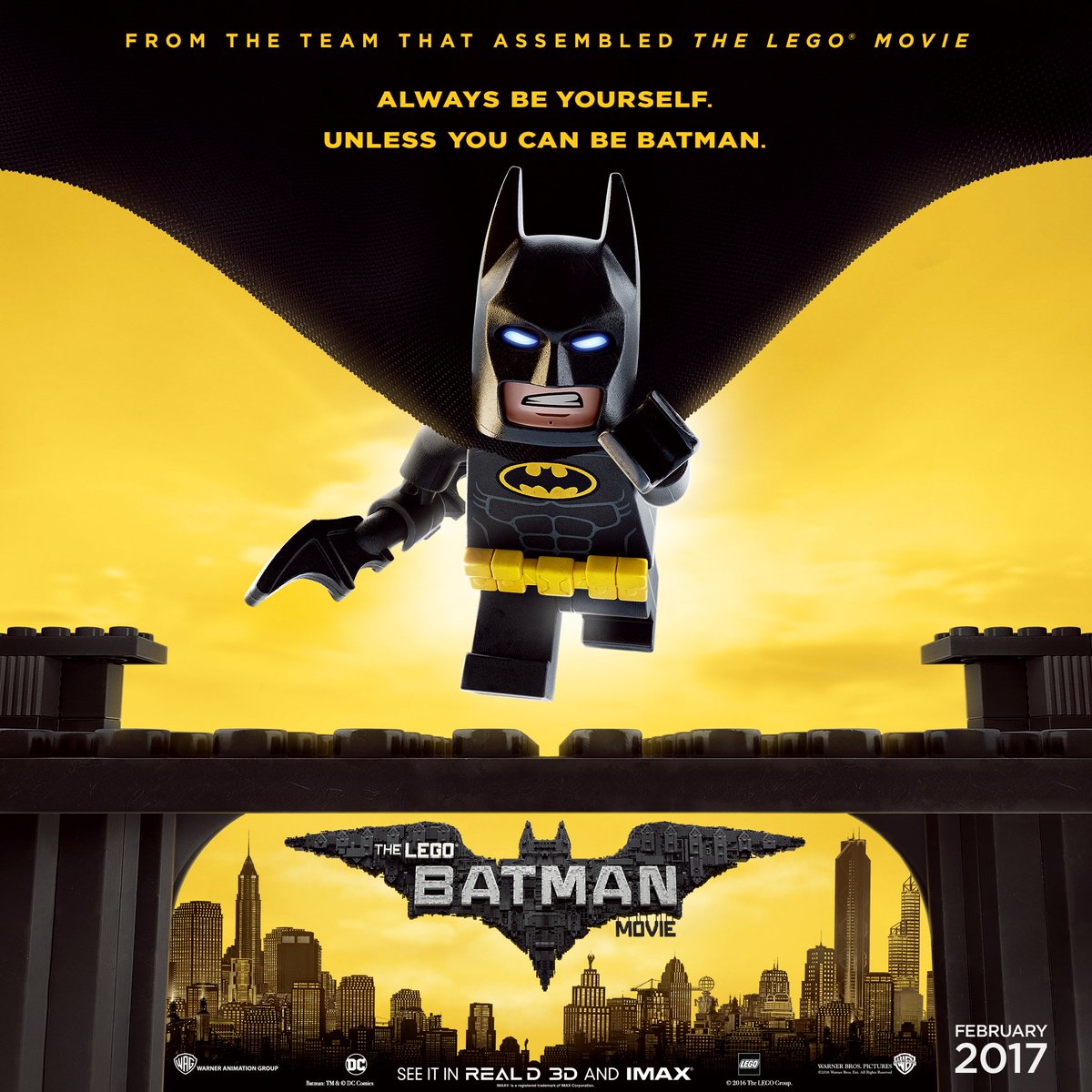 Kisah The LEGO Batman Movie sendiri akan berfokus pada petualangan Batman. Karakter superhero legendaris dari DC Comics tersebut memang paling mencuri perhatian saat muncul di The LEGO Movie (2014). Tak heran, Warner Bros. Pictures kemudian memberinya panggung sendiri dalam sebuah film spin-off.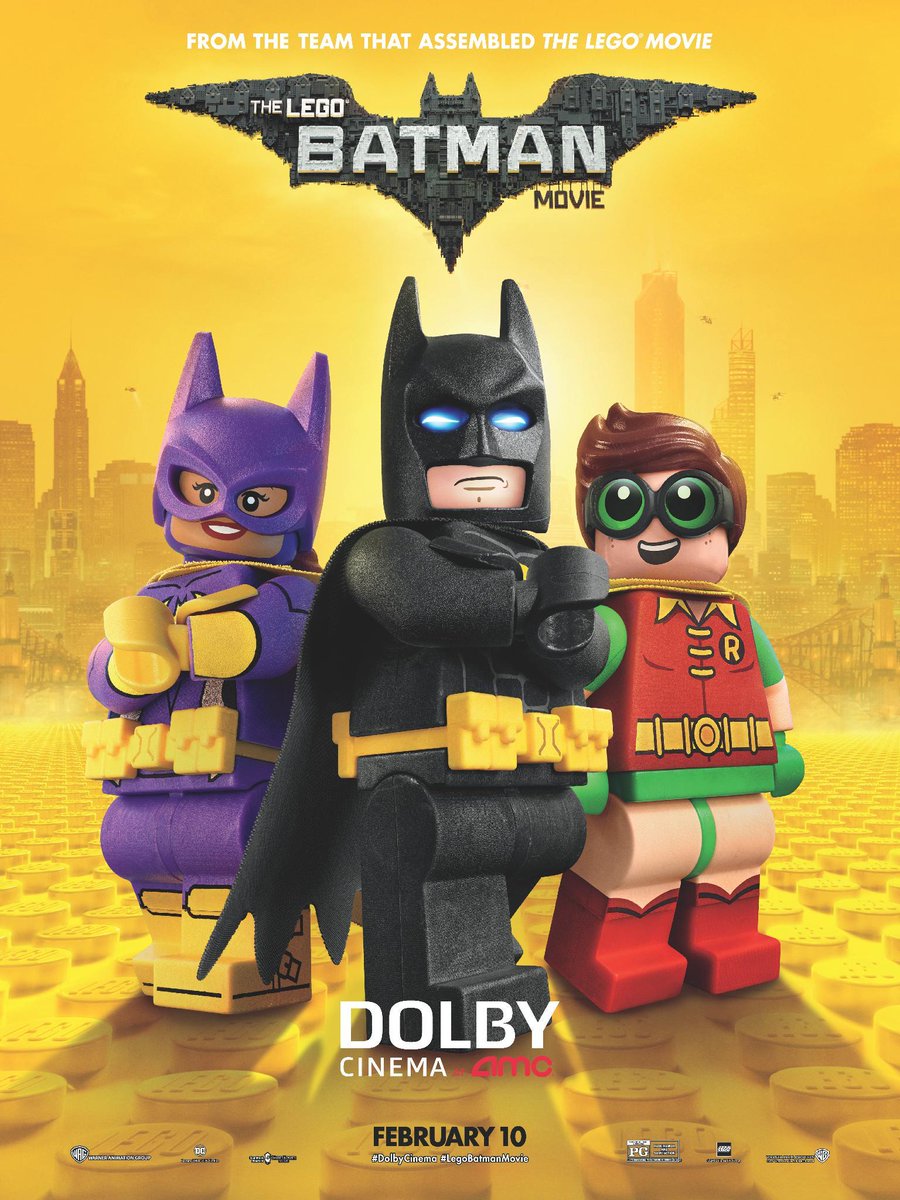 Meski bertajuk "Batman", dan ceritanya berpusat pada si Manusia Kelelawar, bukan berarti superhero-superhero lainnya tidak muncul. Selain sang musuh abadi, The Joker, film animasi komedi ini juga bakal menampilkan Robin, Batgirl, Catwoman, Harley Quinn, Superman, Green Lantern, The Flash, dll. Bisa dibilang, The LEGO Batman Movie ini adalah Justice League vs. Suicide Squad! Tapi versi LEGO.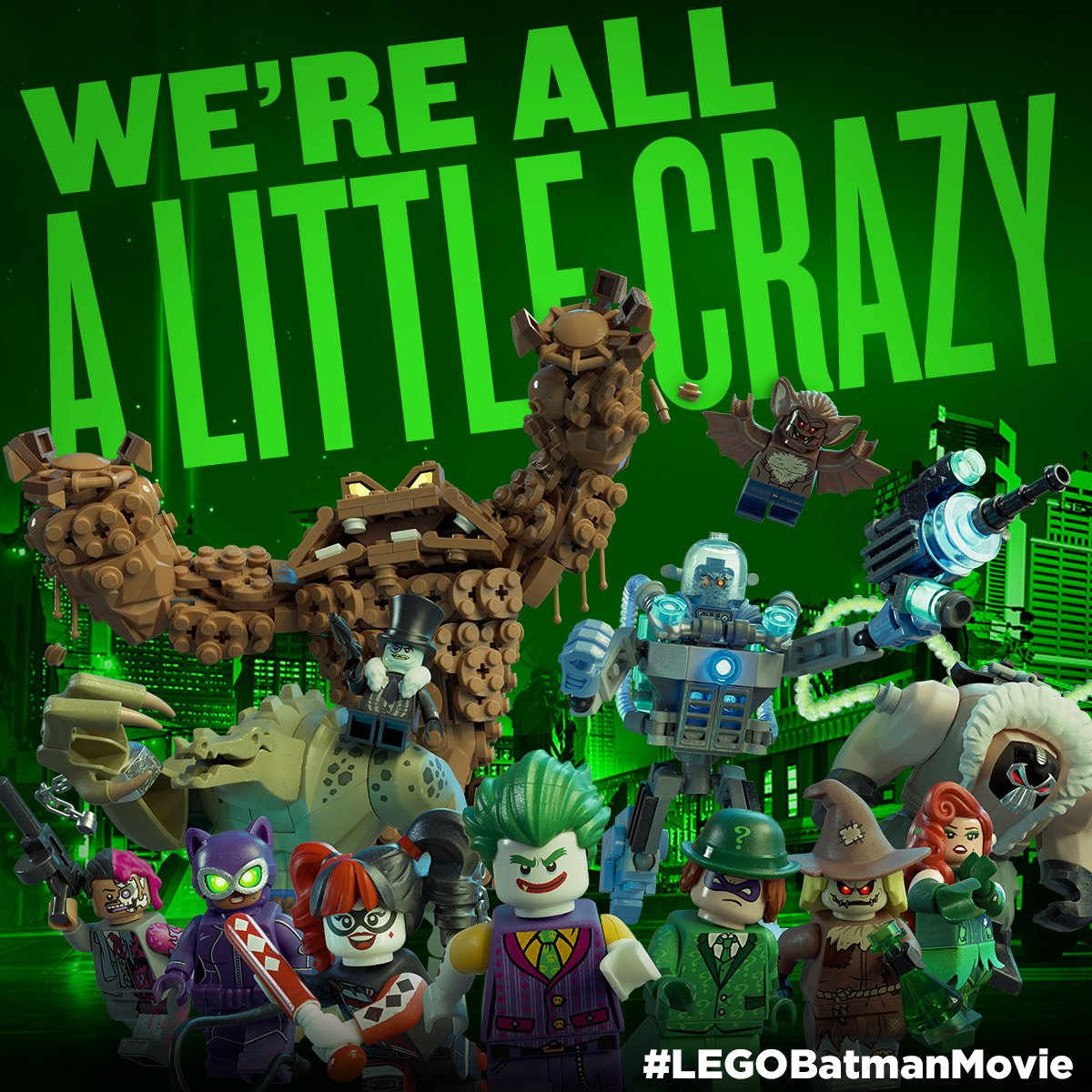 Will Arnett, yang dianggap sukses sebagai pengisi suara si Manusia Kelelawar dalam The LEGO Movie, bakal kembali mengulang perannya. Meski tidak harus mengenakan kostum yang ketat dan berat seperti yang dialami Christian Bale maupun Ben Affleck, bintang serial televisi Arrow tersebut tetap menganggap serius perannya sebagai Batman. Bahkan, sangat serius.
Menurut Arnett, sangat penting untuk membuat LEGO Batman menjadi sebuah karakter yang dramatis seperti dalam film live-action-nya. Aktor yang menjadi lawan main Megan Fox di Teenage Mutant Ninja Turtles 2 (2016) itu bahkan secara mendalam mempelajari karakter emosi tokoh animasinya tersebut. Jadi, bukan hanya sekadar mengisi suara karakter kartun, tapi dia benar-benar melakukannya seperti layaknya seorang tokoh nyata.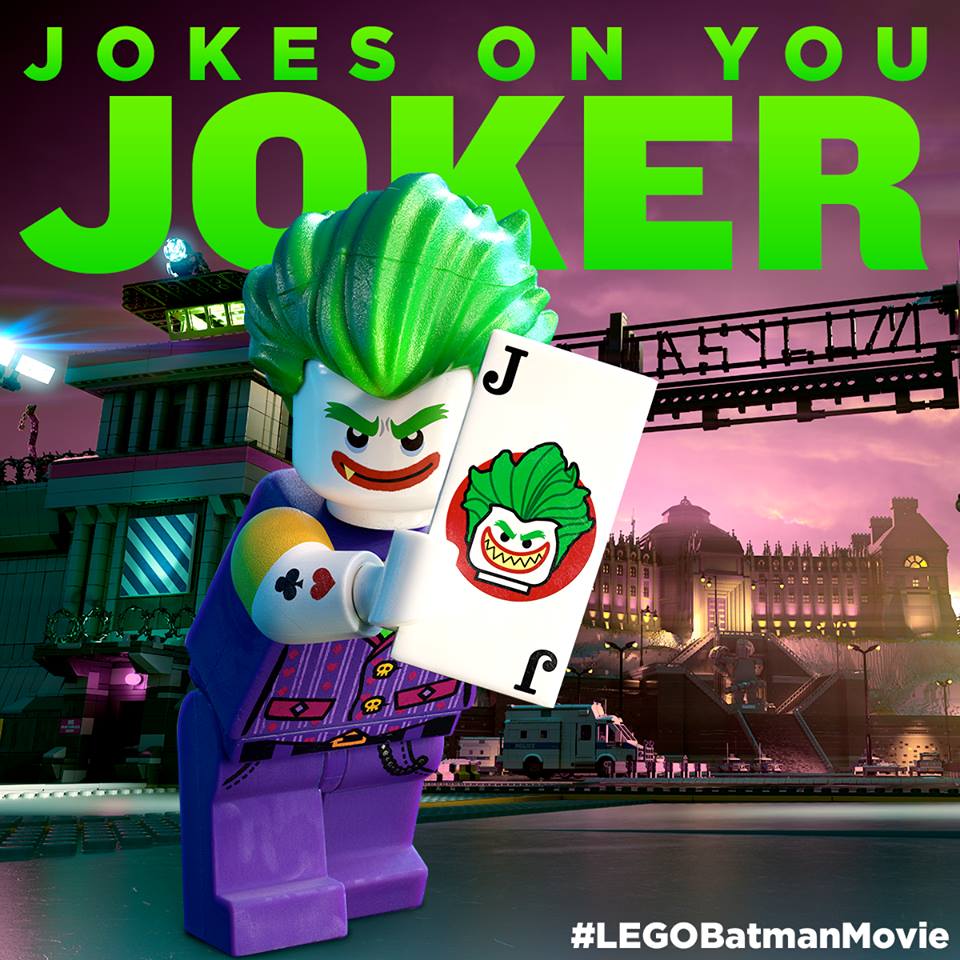 Yang menarik, Arnett mengaku paling menikmati saat melakukan perekaman suara bersama dengan Zach Galifianakis, yang notabene menjadi dubber musuh utama Batman, The Joker. Saat mengisi suara, mereka saling berhadapan secara langsung, layaknya Batman vs. Joker yang sesungguhnya.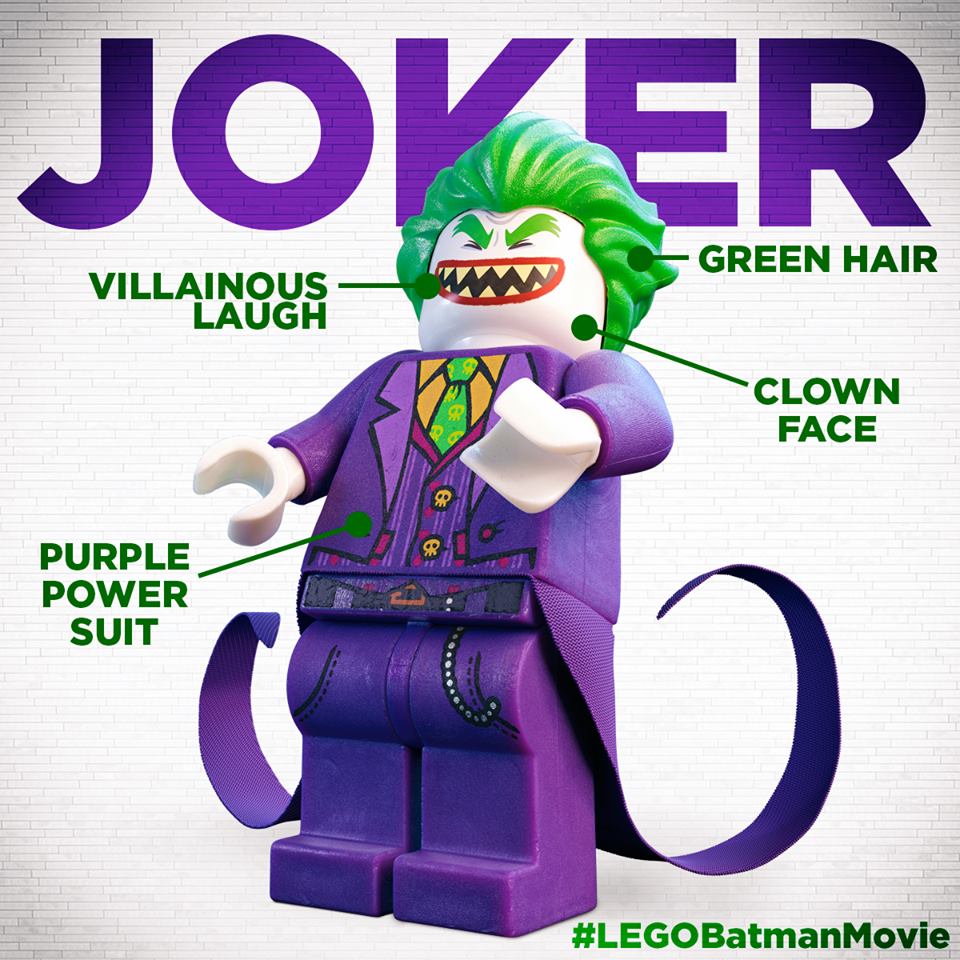 Sang sutradara, Chris McKay, mengakui, Will Arnett memang berhasil membuat karakter LEGO Batman menjadi sangat istimewa. Dia juga seorang pekerja keras dan selalu maksimal dalam menjalankan perannya. Padahal, pada bulan Agustus 2016 yang lalu, Arnett sempat mendapat kendala saat mengisi suara karena ia harus menjalani operasi lutut.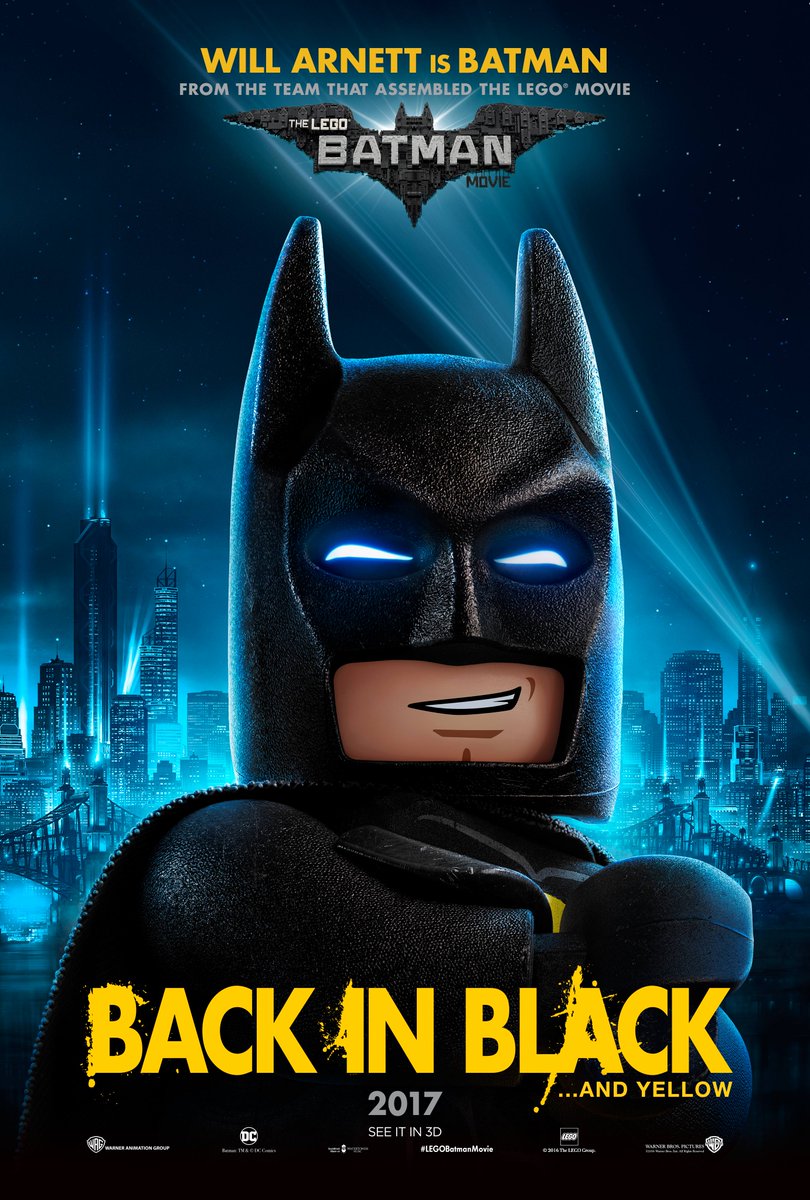 Selain Will Arnett dan Zach Galifianakis, The LEGO Batman Movie juga diperkuat oleh sejumlah nama terkenal. Bahkan, sangat terkenal. Sebut saja, Rosario Dawson, Ralph Fiennes, Hector Elizondo, Zoe Kravitz, Channing Tatum, Jonah Hill, hingga Mariah Carey! Mereka semua bakal menjadi pengisi suara para Lego superhero dan supervillain dari DC Comics.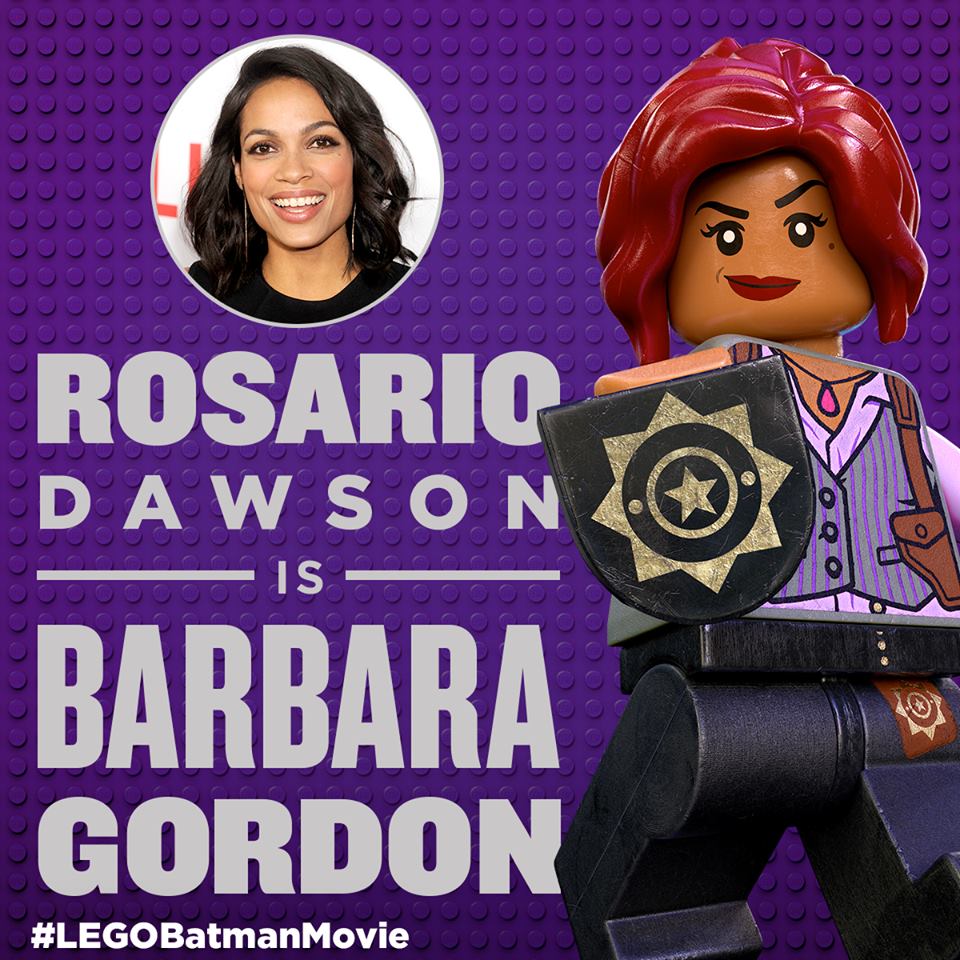 Bahkan, untuk The LEGO Batman Movie versi bahasa Prancis, ada satu nama terkenal, bukan artis, melainkan pemain sepak bola, yang menjadi dubber-nya, yaitu Antoine Griezmann. Bintang klub Atletico Madrid itu memerankan karakter Superman, yang di versi bahasa Inggrisnya diisi suaranya oleh Channing Tatum.
Selain Griezmann, gelandang asal Paris Saint-Germain, Blaise Matuidi, kabarnya, juga menjadi dubber bagi The Flash di The LEGO Batman Movie versi bahasa Prancis. Di versi bahasa Inggrisnya, si Manusia Kilat itu diisi suaranya oleh Adam DeVine.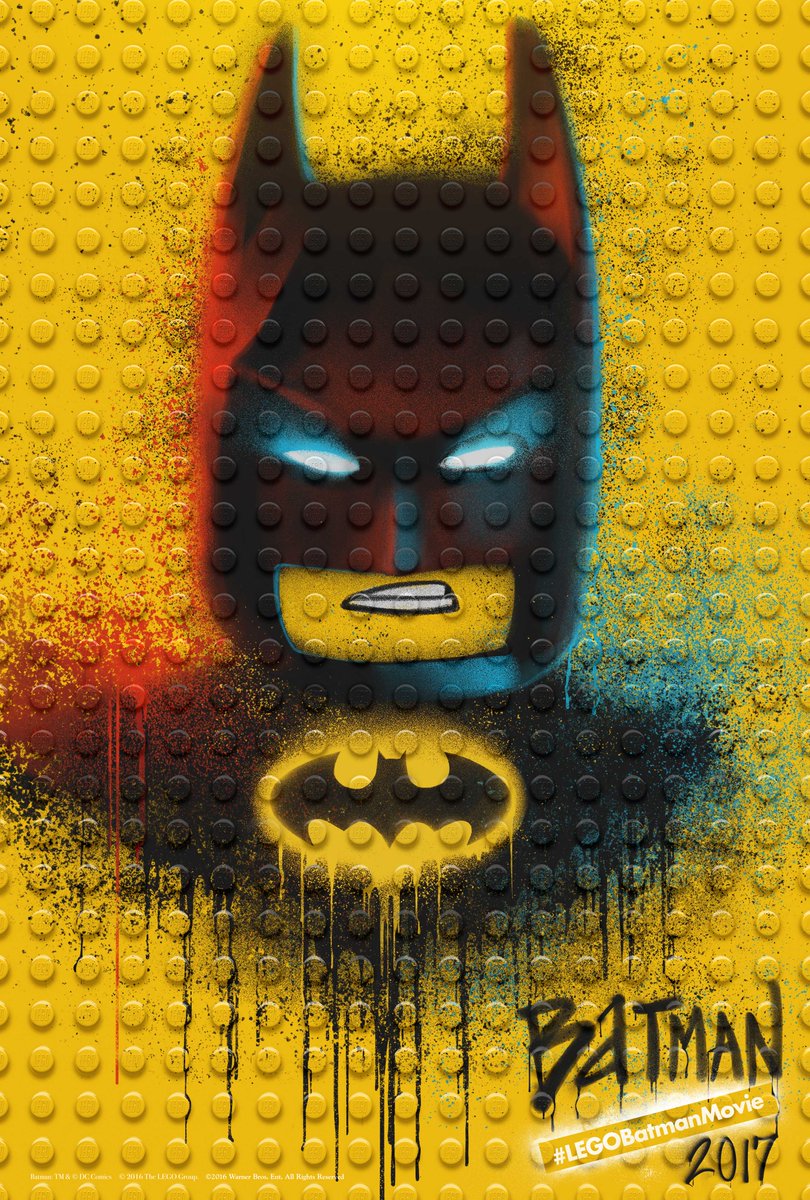 Jika dilihat dari trailer-nya, The LEGO Batman Movie bakal sangat lucu, seperti halnya The LEGO Movie. Film berdurasi 104 menit ini memang dibuat penuh dengan humor. Bahkan, beberapa di antaranya cenderung kasar. Oleh karena itu, rating-nya adalah PG. Yang artinya, bagi anak-anak yang ingin menonton, harus didampingi oleh orang tua.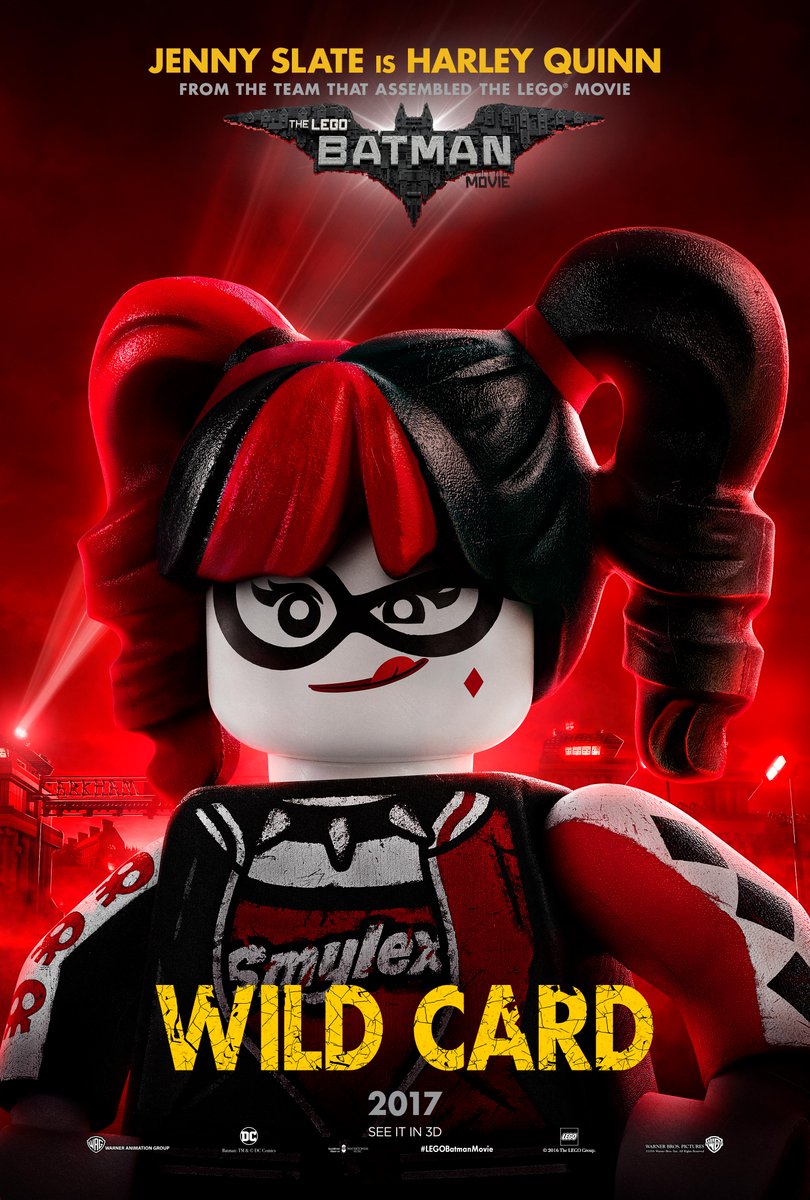 Selain menampilkan hal-hal konyol, The LEGO Batman Movie kabarnya juga tak segan-segan untuk mengolok-olok film-film superhero DC Comics lainnya, seperti Batman v Superman: Dawn of Justice dan Suicide Squad, yang baru diputar tahun lalu. Seperti yang kita tahu, dua film blockbuster rilisan Warner Bros. Pictures tersebut, meski sukses secara finansial, mendapat respon negatif dari para kritikus.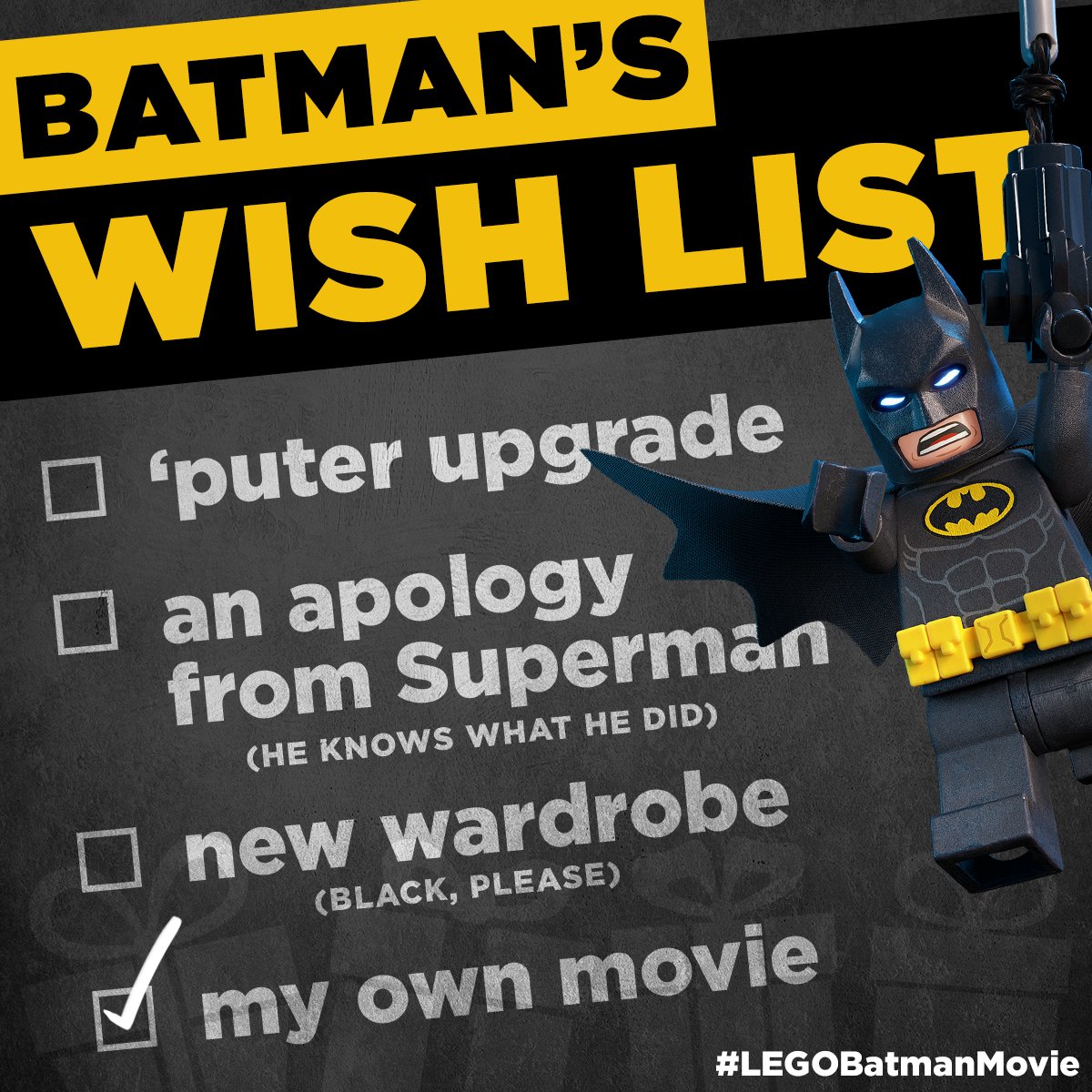 Berbeda dengan dua film superhero pendahulunya tadi, setelah tayang perdana di Dublin, Irlandia, pada 29 Januari 2017, The LEGO Batman Movie mendapat sambutan sangat positif. Beberapa situs review bahkan memberi rating yang sangat tinggi.
Tidak hanya lucu sejak awal hingga akhir, menurut para kritikus, The LEGO Batman Movie juga menawarkan adegan-adegan yang menyentuh hati. Pesan moralnya tidak terkesan dipaksakan dan bisa konek dengan jalan pikiran orang dewasa. Unsur komedinya juga sangat natural.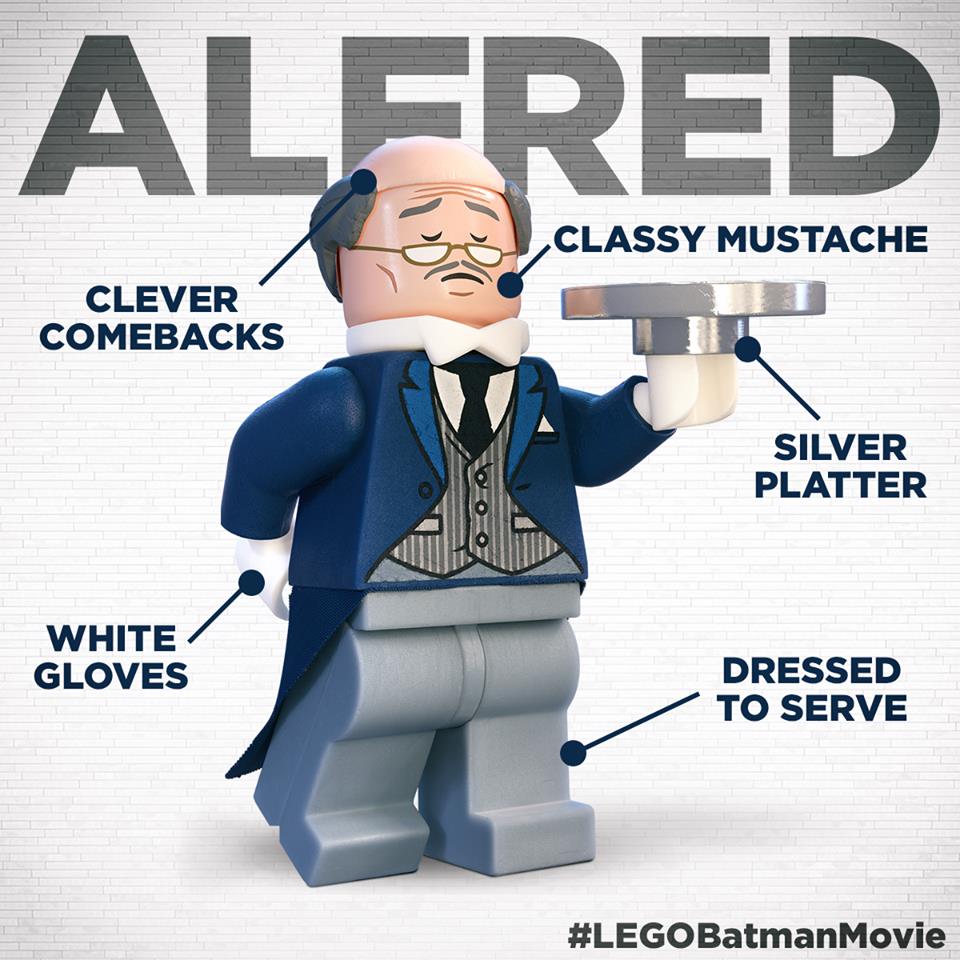 Para pengisi suaranya, terutama Will Arnett, dianggap mampu menyuarakan karakter masing-masing dengan pas. Mereka dengan apik membawakan segala macam emosi yang ada, mulai dari marah, gembira, hingga sedih.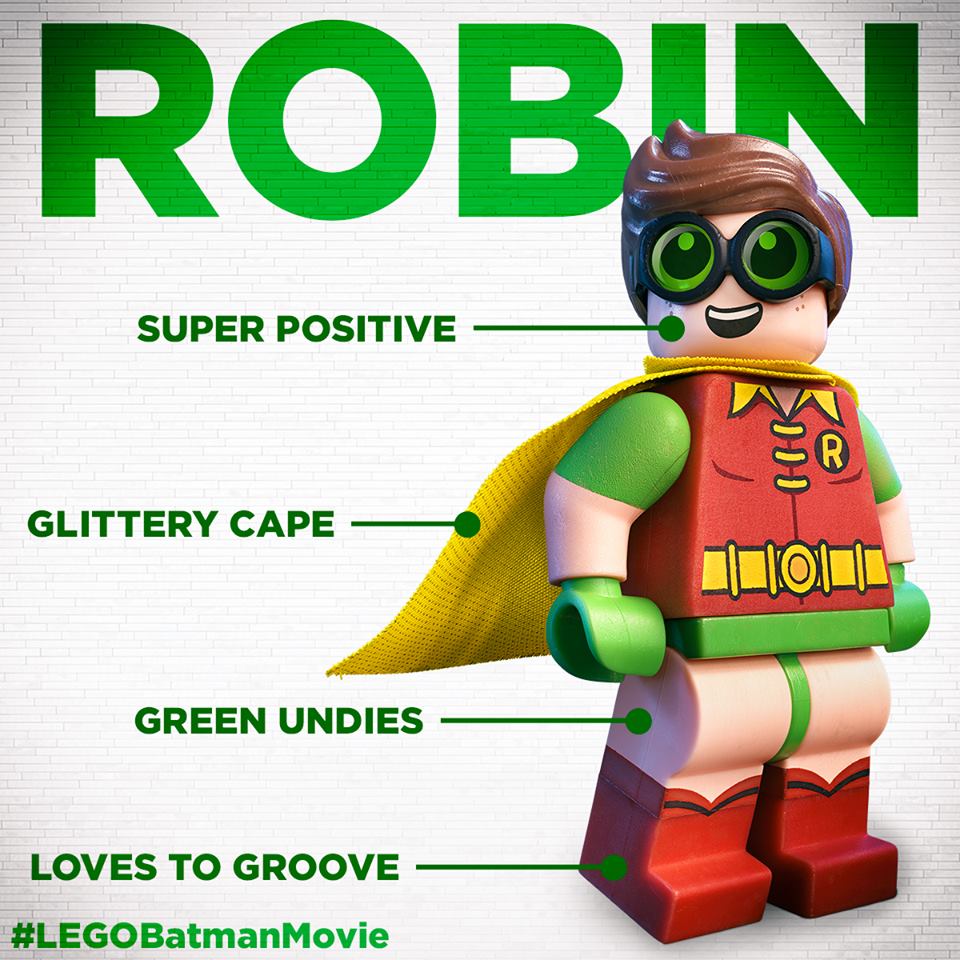 Dari segi animasi, kualitas film berbujet USD 80 juta ini juga sangat baik. Tidak kalah dengan pendahulunya, The LEGO Movie. Hanya saja, kali ini, tidak ada adegan live-action-nya. Semuanya full berada di dalam dunia LEGO.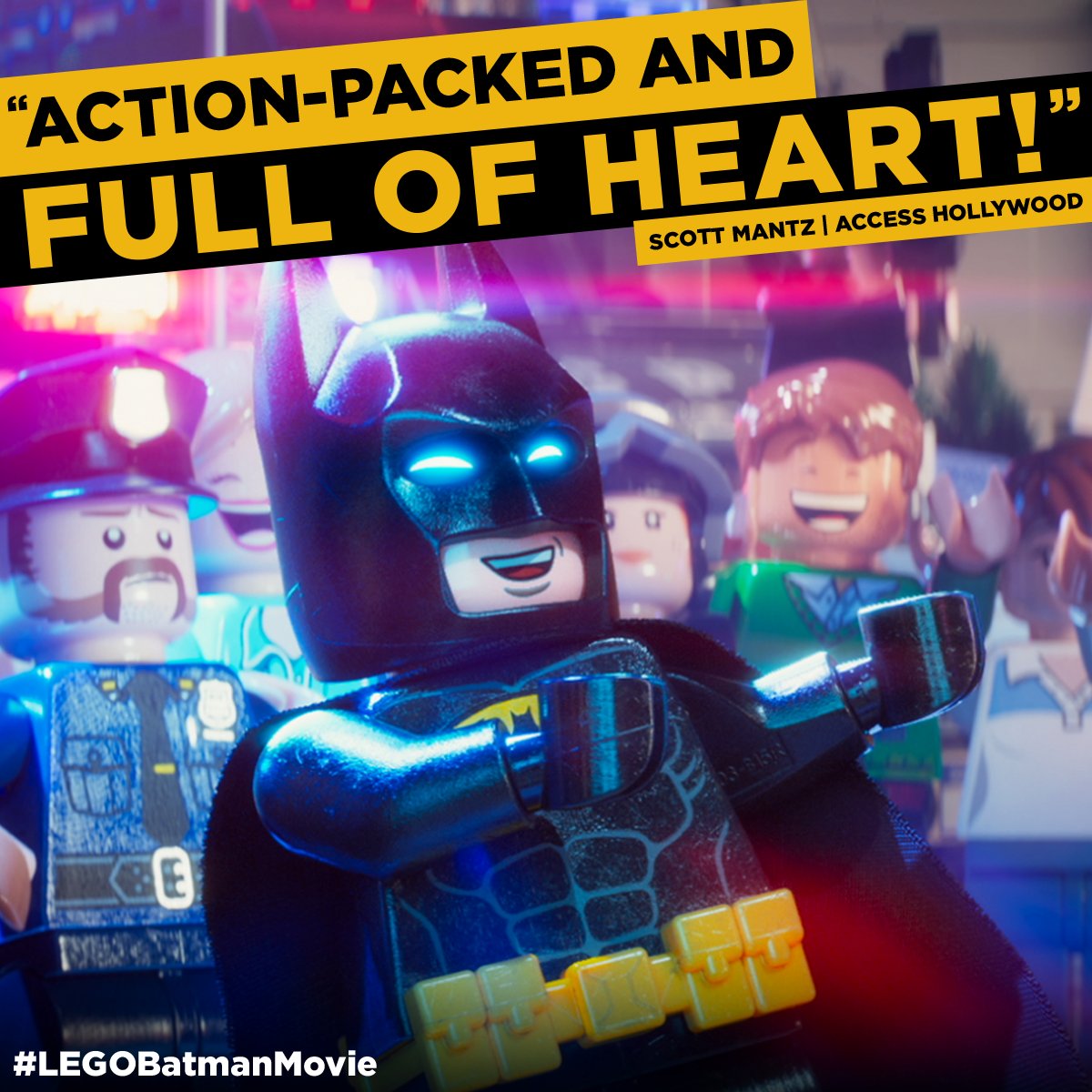 Intinya, The LEGO Batman Movie ini disebut-sebut sebagai salah satu calon film animasi terbaik tahun 2017. Kisahnya sangat kocak, seru, dramatis, dan menghibur!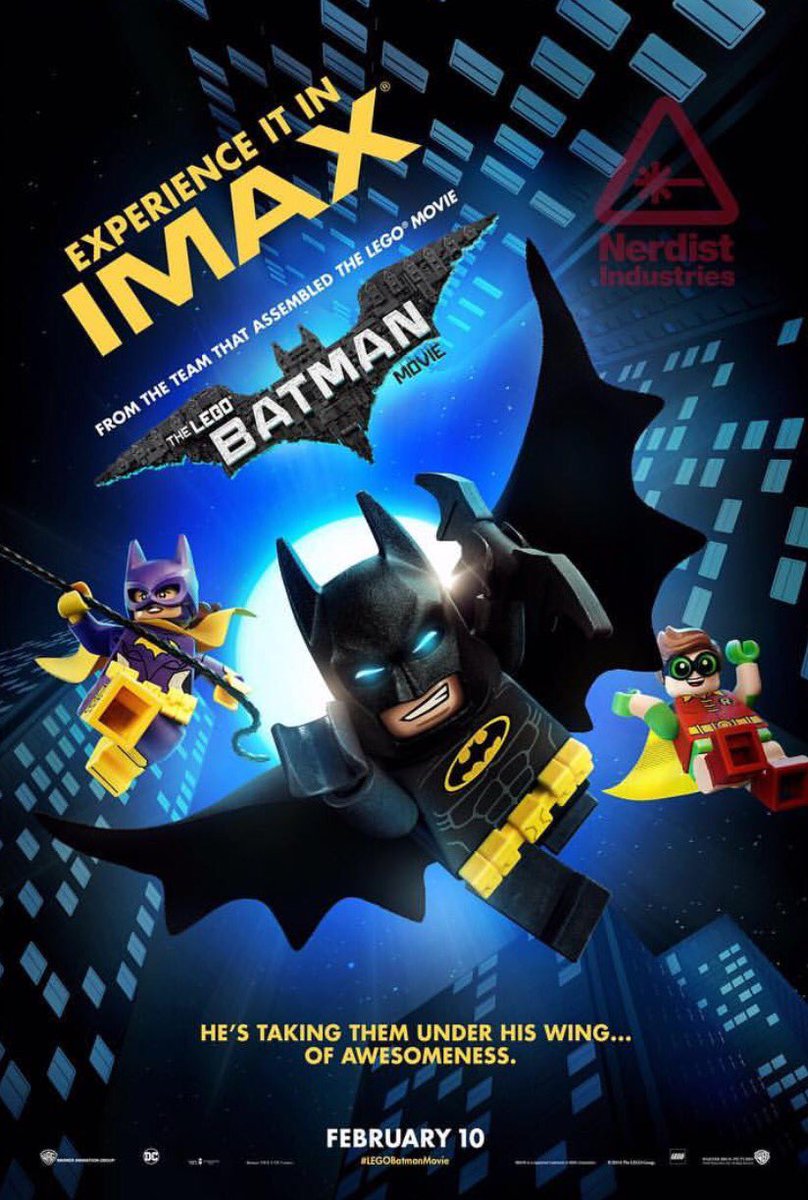 ***
The LEGO Batman Movie
Sutradara: Chris McKay
Produser: Dan Lin, Roy Lee, Phil Lord, Christopher Miller
Penulis Skenario: Seth Grahame-Smith, Chris McKenna, Erik Sommers, Jared Stern, John Whittington
Pengarang Cerita: Seth Grahame-Smith
Berdasarkan: Batman by Bob Kane and Bill Finger, LEGO Construction Toys
Pemain: Will Arnett, Zach Galifianakis, Michael Cera, Rosario Dawson, Ralph Fiennes
Musik: Lorne Balfe
Penyunting: David Burrows, Matt Villa, John Venzon
Produksi: Warner Animation Group, DC Entertainment, Vertigo Entertainment, Animal Logic, Lord Miller Productions
Distributor: Warner Bros. Pictures
Durasi: 104 menit
Budget: USD 80 juta
Rilis: 29 Januari 2017 (Dublin), 10 Februari 2017 (Amerika Serikat & Indonesia)
Ratings
IMDb: 8,1/10
Rotten Tomatoes: 98%
Metacritic: 77/100