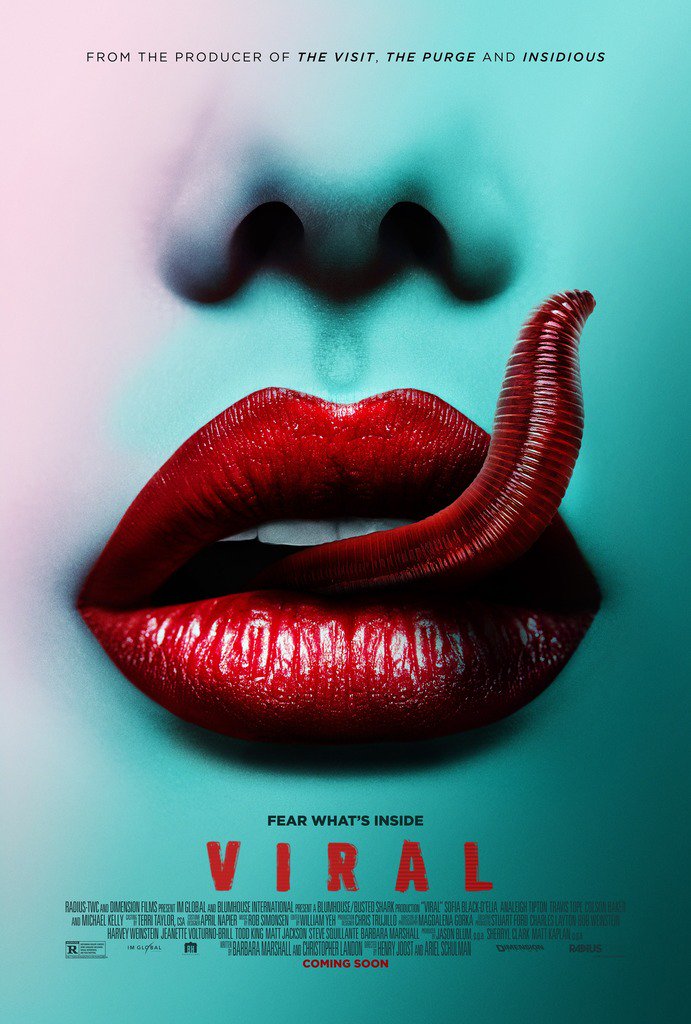 Pandemi, alias wabah penyakit menular global, masih menjadi salah satu tema yang menarik untuk diangkat ke layar lebar. Mulai dari yang zombie-zombie-an, semacam franchise Resident Evil (2002-2017), I am Legend (2007), World War Z (2013), dan lain-lain yang tak terhitung jumlahnya, hingga Contagion (2011) yang mengangkat tema virus flu kelelawar plus babi dan franchise Planet of the Apes (2011-2017) yang dilatarbelakangi oleh virus flu monyet.
Tahun ini, setelah dibuka oleh Resident Evil: The Final Chapter, layar bioskop kembali "terinfeksi" oleh film bertema virus, bukan zombie-zombie-an, tapi semacam parasit yang bisa mengubah pengidapnya menjadi seperti monster cacing. Film yang berjudul Viral tersebut mulai tayang pada hari Sabtu (18/2) di Indonesia.
Dalam film yang berdurasi cukup pendek ini, sekitar 85 menit, dikisahkan sebuah virus mematikan telah menyebar ke seluruh dunia dan membunuh sebagian populasi manusia. Para penduduk yang selamat harus menjalani karantina di kota mereka masing-masing agar tidak terinfeksi.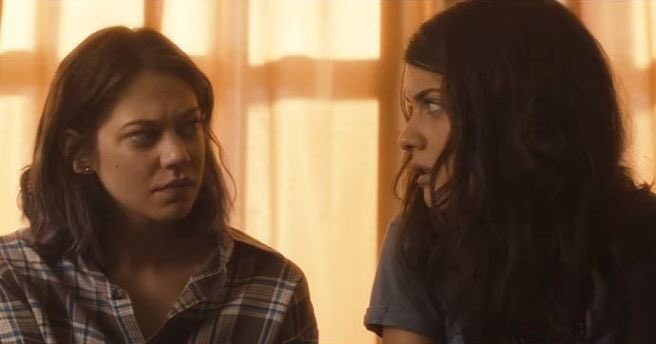 Di antara para survivor tersebut, ada seorang gadis bernama Emma Drakeford (Sofia Black-D'Elia). Dia hanya tinggal berdua bersama adik perempuannya, Stacey (Analeigh Tipton). Sementara itu, bokap mereka diceritakan nekat melarikan diri dari karantina untuk menjemput nyokap mereka yang terjebak di kota lain.
Pada suatu ketika, meski dalam kondisi terisolasi, Emma dan Stacey menghadiri house party yang diadakan oleh tetangga mereka, seorang cowok bernama Evan Klein (Travis Tope). Saat sedang asyik berpesta, tiba-tiba mereka diserang oleh seorang pemuda yang tampaknya terinfeksi virus mematikan tersebut. Emma dan Stacey lalu melarikan diri dan mengajak Evan bersembunyi di rumah mereka.
Celakanya, beberapa saat kemudian, Stacey, yang wajahnya sempat kecipratan muntahan darah si cowok tadi, juga menunjukkan tanda-tanda bahwa dia tertular virus mematikan. Keadaan menjadi semakin pelik karena pihak yang berwajib juga memburu dan bakal menangkap siapa pun yang terjangkit parasit tersebut. Mampukah Emma bertahan hidup sekaligus menyelamatkan sang adik?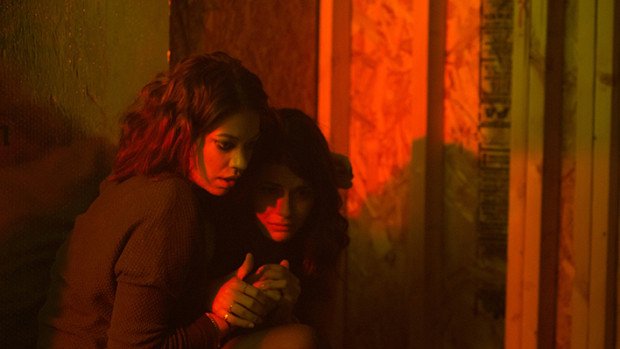 Meski baru tayang di Indonesia bulan ini, Viral sebenarnya sudah dirilis secara terbatas oleh Dimension Films di Amerika Serikat, dalam bentuk video on demand, pada 29 Juli 2016 yang lalu. Beberapa kritikus dan situs review kemudian memberi rating yang tidak jelek-jelek amat untuk film besutan duo sutradara Henry Joost dan Ariel Schulman ini.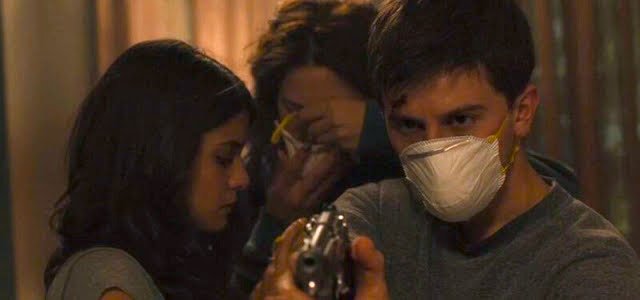 Skenario dan dialog yang tersaji dari naskah yang ditulis oleh Christopher B. Landon dan Barbara Marshall dianggap cukup baik. Begitu juga dengan akting Sofia Black-D'Elia, yang dinilai sangat apik dalam memerankan karakter Emma. Sebelum ini, aktris berusia 25 tahun tersebut sudah pernah main di Project Almanac (2015).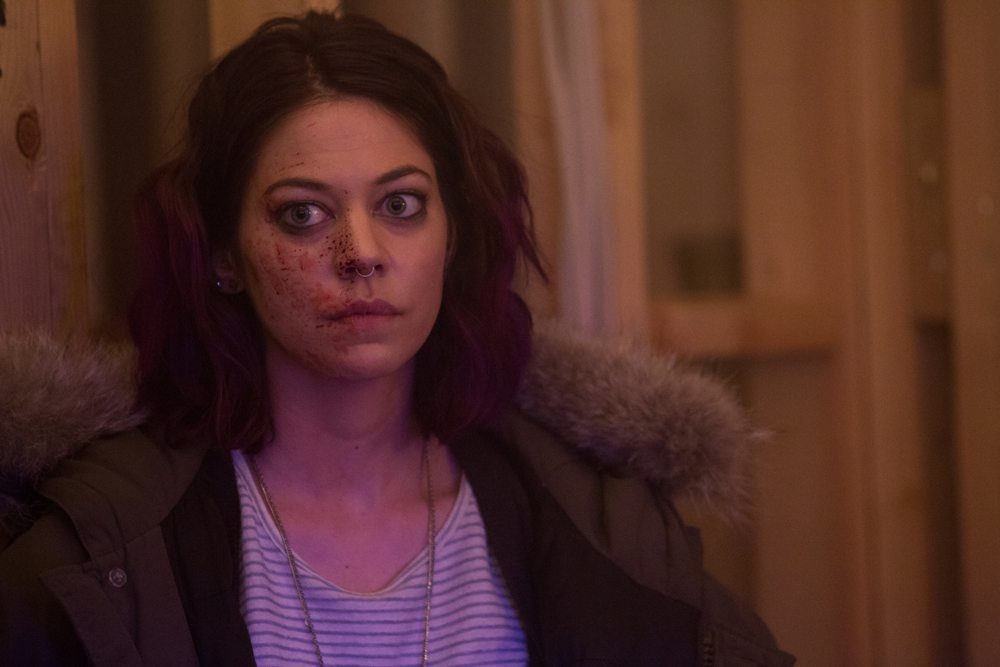 Sayangnya, sebagai sebuah film horror, adegan-adegan dalam Viral dianggap sangat lambat dan bertele-tele. Jump scare-nya juga kurang. Meski secara cerita cukup bagus, hal ini bisa membuat para penonton mengantuk karena terlalu lama menunggu kejadian selanjutnya.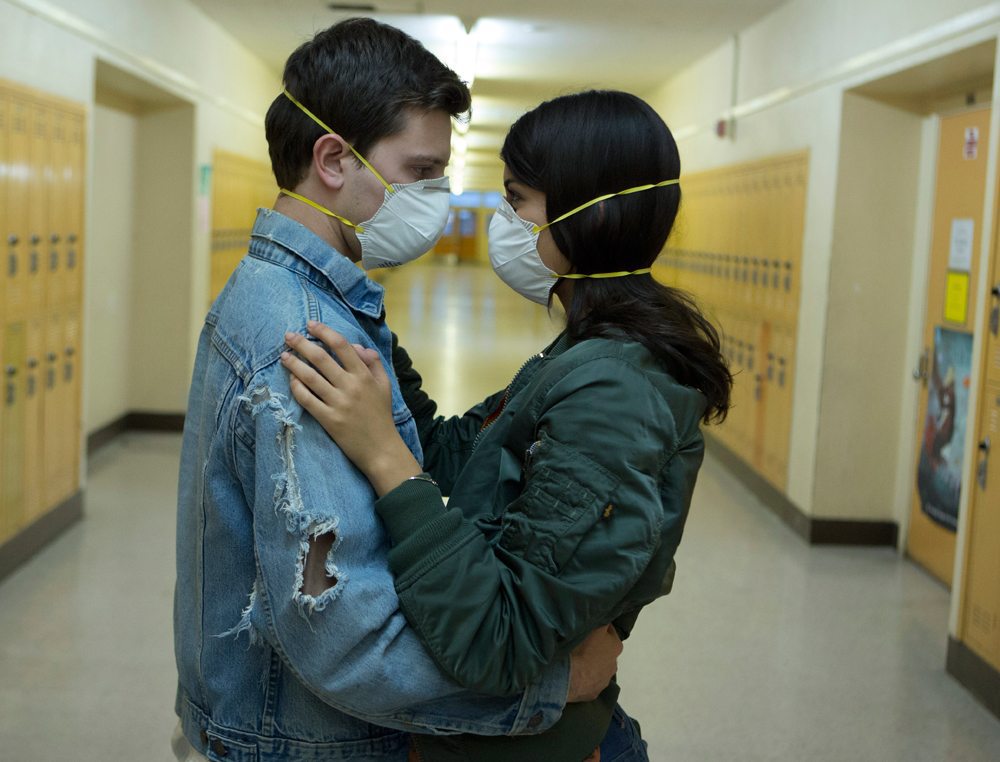 ***
Viral
Sutradara: Henry Joost, Ariel Schulman
Produser: Jason Blum, Sherryl Clark
Penulis Skenario: Christopher B. Landon, Barbara Marshall
Pemain: Sofia Black D'Elia, Analeigh Tipton, Travis Tope, Machine Gun Kelly, Michael Kelly
Musik: Rob Simonsen
Sinematografi: Magdalena Gorka
Penyunting: Ron Dulin, William Yeh
Produksi: Blumhouse Productions, Busted Shark Productions, IM Global
Distributor: Dimension Films
Durasi: 85 menit
Rilis: 29 Juli 2016 (Amerika Serikat), 18 Februari 2017 (Indonesia)
Ratings
IMDb: 5,5/10
Rotten Tomatoes: 60%