Bryan Cranston memang sudah lama malang-melintang di dunia perfilman Hollywood. Namun, namanya baru benar-benar terkenal setelah membintangi Breaking Bad (2008-2013). Dalam serial televisi yang disebut-sebut sebagai salah satu yang terbaik sepanjang masa itu, Cranston memerankan tokoh protagonis bernama Walter White, alias Heisenberg, seorang bandar dan pengedar narkoba paling dicari.
Setelah lepas dari Breaking Bad, pengisi suara Zordon dalam Power Rangers (2017) tersebut kembali membintangi beberapa film layar lebar. Salah satunya adalah The Infiltrator, yang baru tayang di Cinema 21 mulai hari Jumat (28/4) ini.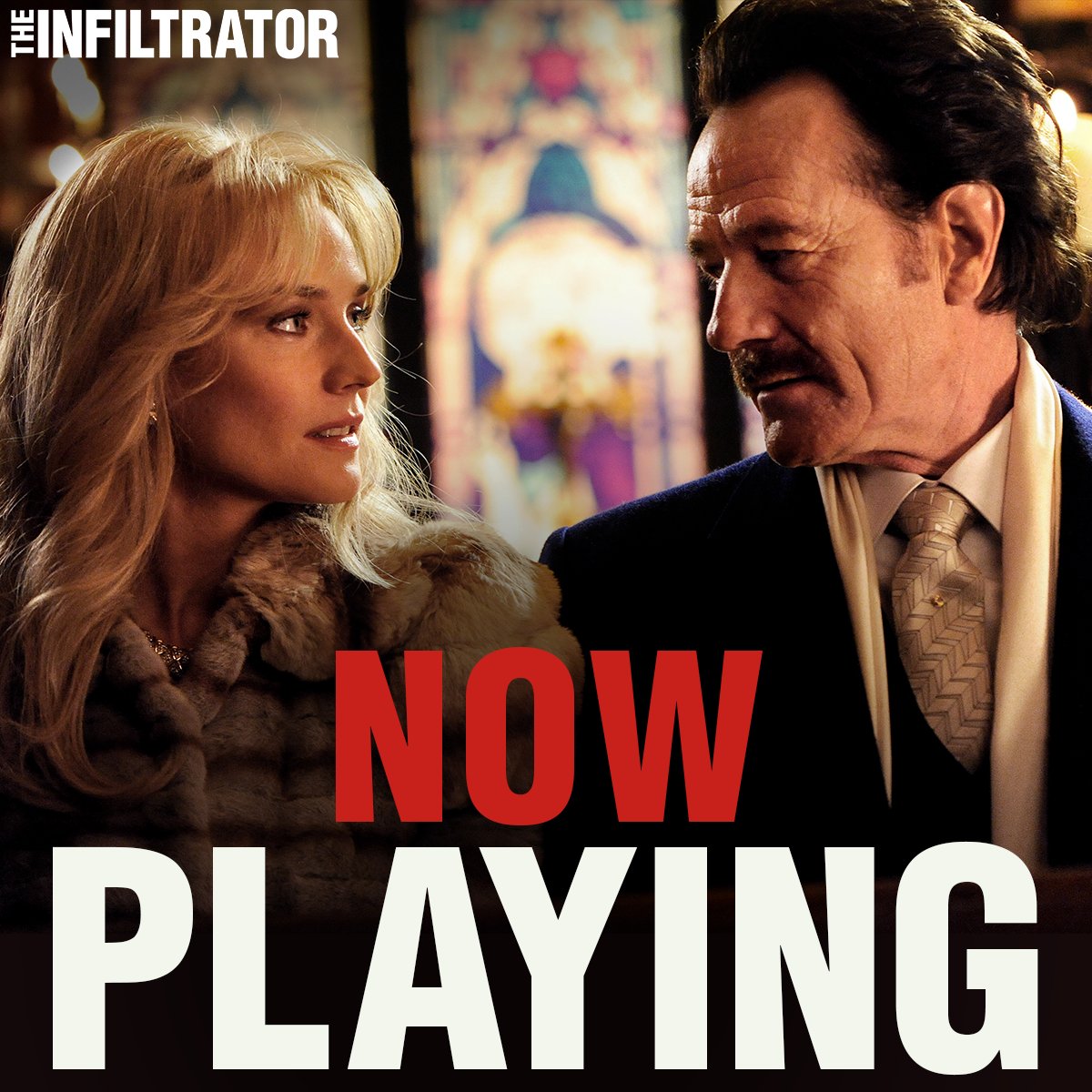 Uniknya, dalam film yang sudah dirilis di Amerika Serikat pada 13 Juli 2016 yang lalu itu, Cranston memerankan sosok yang berlawanan dengan karakternya di Breaking Bad. Dia menjadi penegak hukum yang berusaha memberantas perdagangan narkoba terbesar dalam sejarah.
Film The Infiltrator sendiri didasarkan dari kisah nyata yang dialami oleh Robert Mazur. Naskahnya diadaptasi dari buku otobiografi "The Infiltrator: My Secret Life Inside the Dirty Banks Behind Pablo Escobar's Medellin Cartel" yang ditulis oleh mantan agen rahasia US Customs Service tersebut.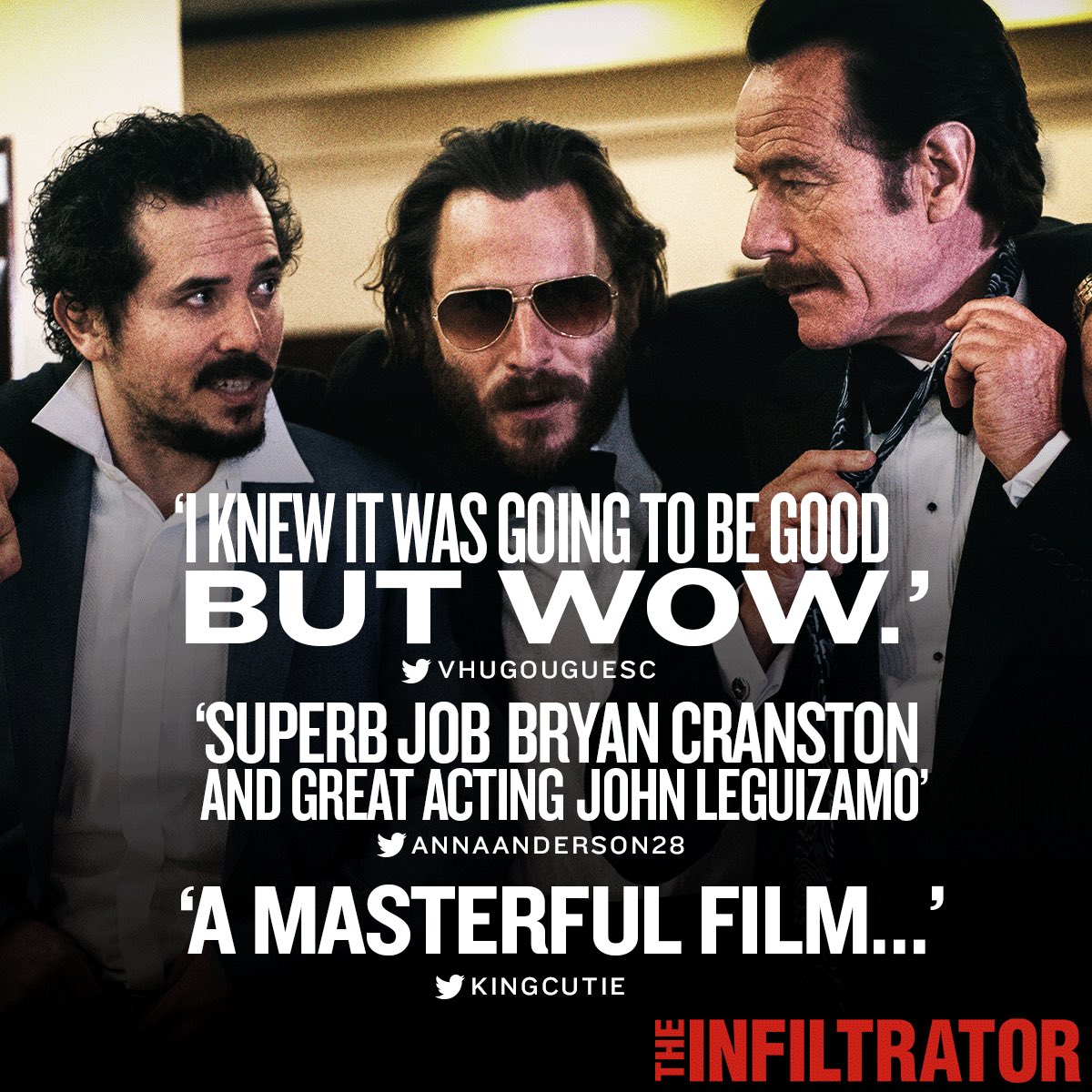 Ya, pada tahun 1980-an, Robert Mazur memang melakukan infiltrasi, alias menyusup, ke dalam kartel narkoba terbesar di dunia pada saat itu. Pemimpinnya adalah Pablo Escobar, gembong narkoba paling kaya dan paling legendaris sepanjang masa, yang dijuluki sebagai Robin Hood dari Medellin oleh orang-orang Kolombia.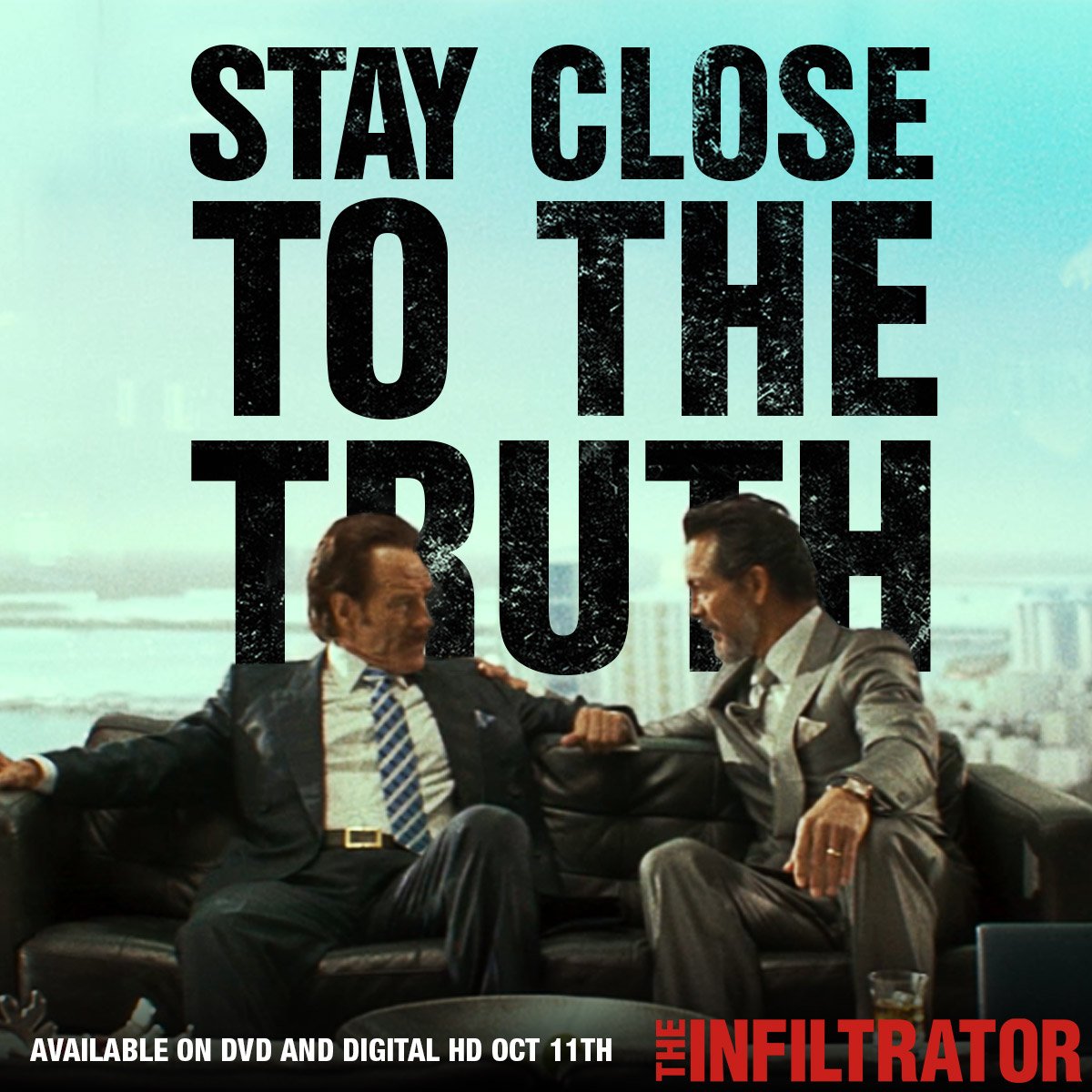 Dengan menggunakan nama samaran Bob Musella, Mazur kemudian menjadi anggota kartel Escobar bagian pencucian uang selama lima tahun. Berkat penyusupannya tersebut, dia berhasil membongkar praktik ilegal yang dilakukan oleh Bank of Credit and Commerce International serta menangkap 85 gembong narkoba. Itu menjadi penangkapan terbesar sepanjang sejarah dunia kriminal di Amerika Serikat.
Selain Bryan Cranston, The Infiltrator juga dibintangi oleh John Leguizamo, yang berperan sebagai Emir Abreu, dan si sexy Diane Kruger, yang memerankan Kathy Ertz, rekan Mazur yang menyamar sebagai tunangannya. Mereka bertiga menjadi sebuah tim agen rahasia yang bertugas membongkar money laundering yang dilakukan oleh kartel narkoba milik Escobar.
Jika dilihat dari trailer-nya, The Infiltrator menyajikan banyak aksi mata-mata yang dibumbui dengan adegan seru, seperti penyerbuan ke bandar-bandar narkoba. Bagi yang kangen dengan penampilan Bryan Cranston di Breaking Bad, film berdurasi 127 menit ini bisa menjadi pengobat rindu, meski kali ini dia memerankan sosok yang sangat berlawanan dengan karakternya di serial tersebut.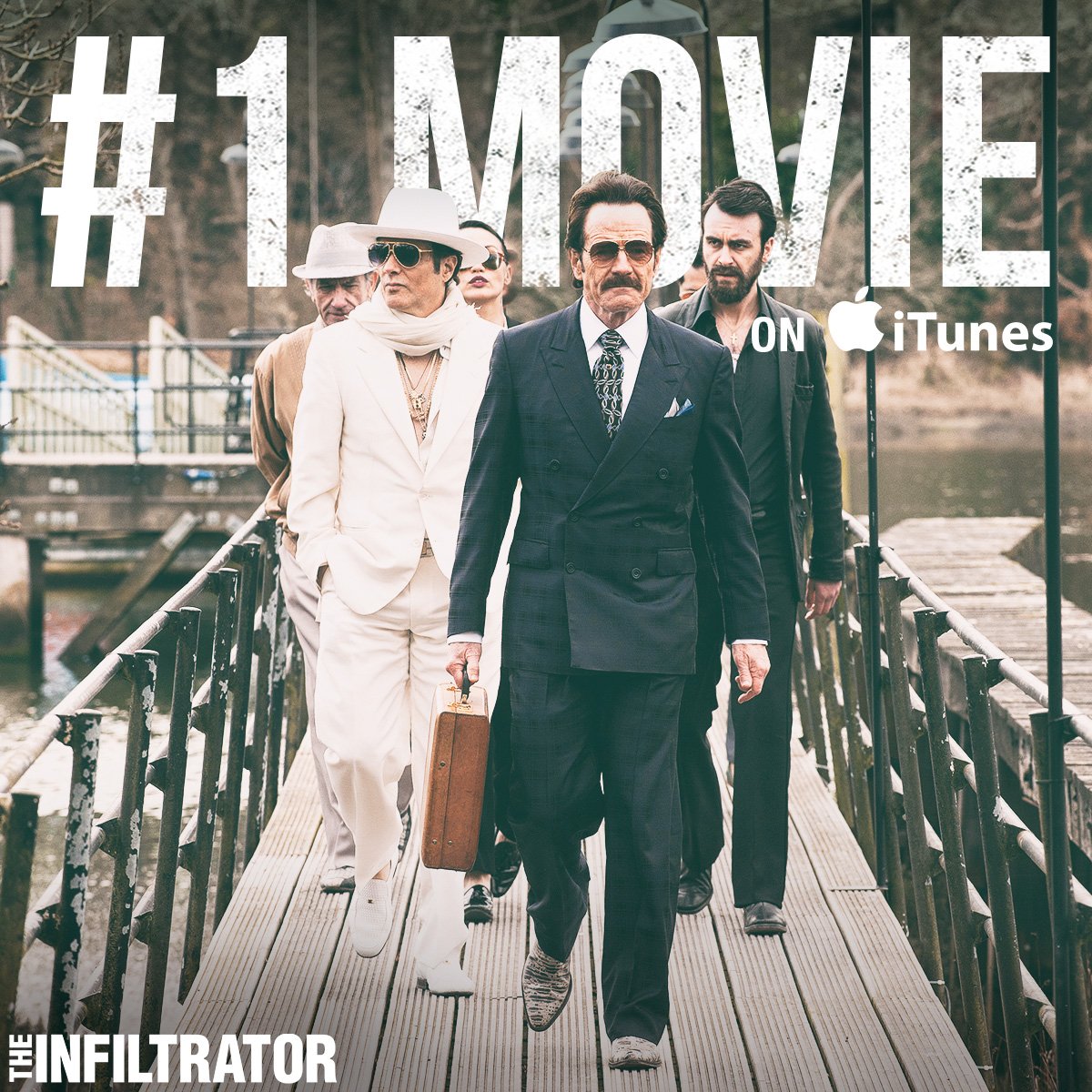 Setelah tayang di Amerika tahun lalu, The Infiltrator mendapat respon cukup positif dari para kritikus. Dengan diperkuat aktor bertalenta semacam Bryan Cranston, sutradara Brad Furman dianggap berhasil mengeksekusi fakta-fakta nyata yang mendasari film ini menjadi sebuah kisah yang dramatis.
Sayangnya, secara box office, The Infiltrator bisa dibilang gagal. Dengan modal USD 47,5 juta, hasil produksi Good Films ini hanya mampu meraup pemasukan USD 18 juta.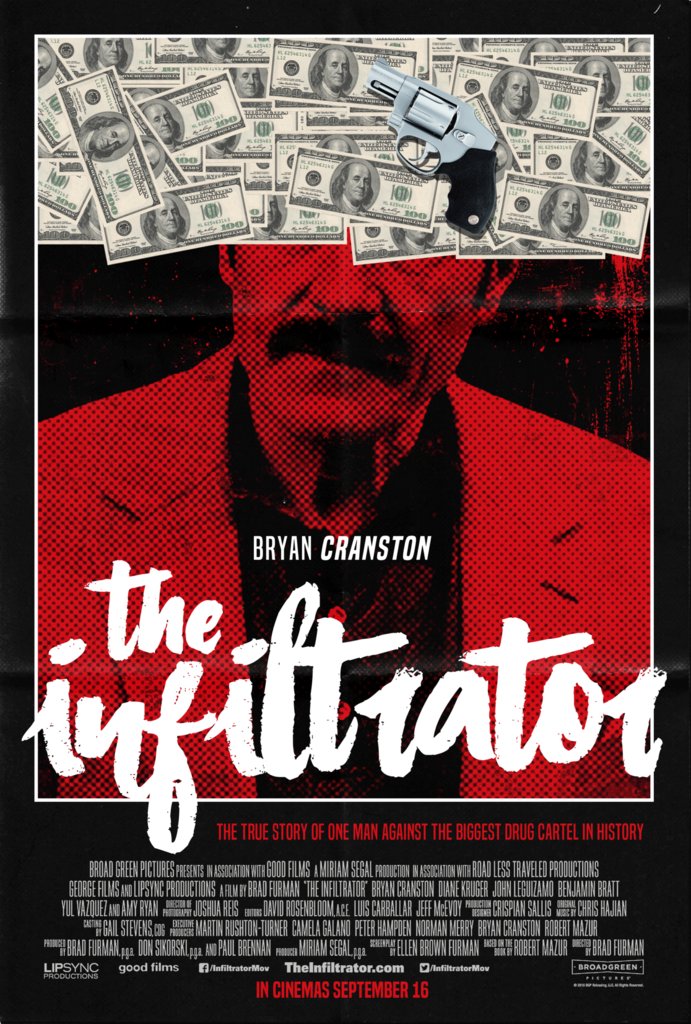 ***
The Infiltrator
Sutradara: Brad Furman
Produser: Paul M. Brennan, Brad Furman, Miriam Segal, Don Sikorski
Penulis Skenario: Ellen Brown Furman
Berdasarkan: The Infiltrator by Robert Mazur
Pemain: Bryan Cranston, Diane Kruger, Benjamin Bratt, John Leguizamo, Amy Ryan, Said Taghmaou
Musik: Chris Hajian
Sinematografi: Joshua Reis
Penyunting: Luis Carballar, Jeff McEvoy, David Rosenbloom
Produksi: Good Films
Distributor: Broad Green Pictures
Durasi: 127 menit
Budget: USD 47,5 juta
Rilis: 6 Juli 2016 (Tampa Theatre), 13 Juli 2016 (Amerika Serikat), 28 April 2017 (Indonesia)
Rating (hingga 29 April 2017)
IMDb: 7,1/10
Rotten Tomatoes: 69%
Metacritic: 66/100