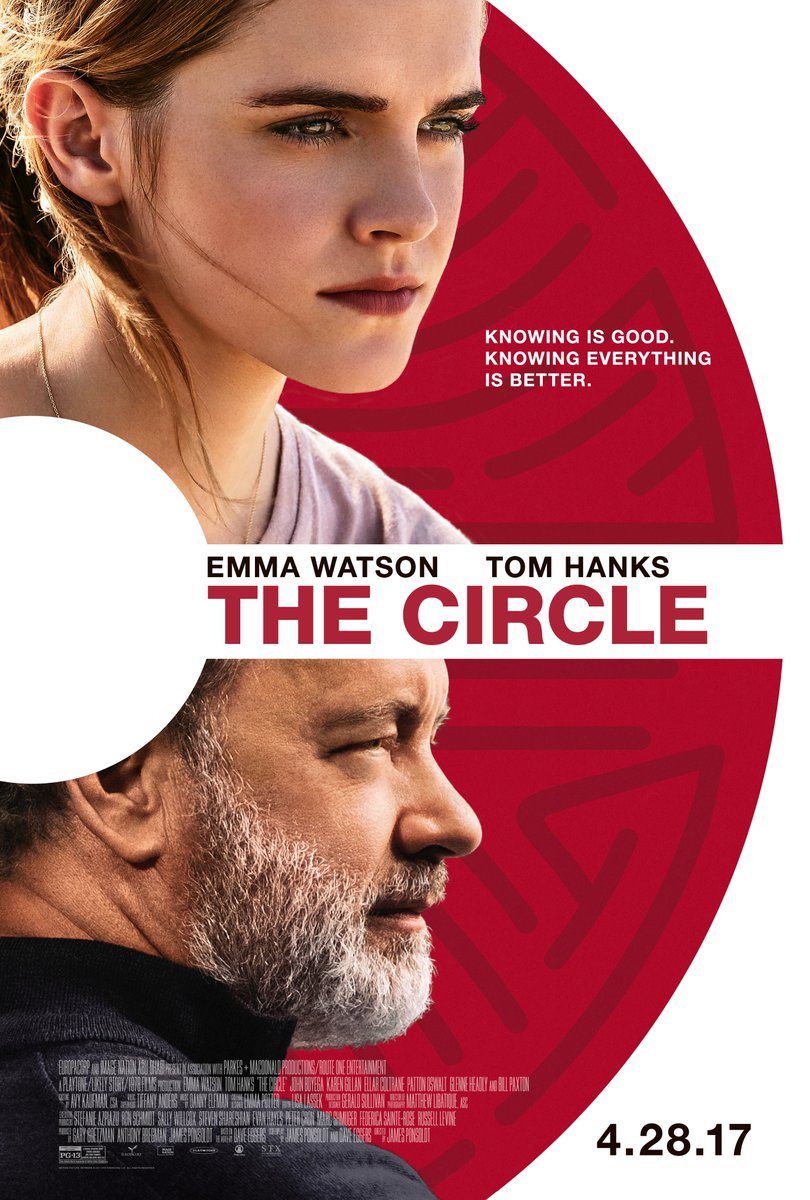 Tak lama setelah sukses memerankan Belle dalam Beauty and the Beast (2017), wajah cantik Emma Watson kembali menghiasi layar lebar. Aktris asal Inggris itu bermain dalam film The Circle, yang mulai tayang di bioskop-bioskop Cinema 21 pada hari Rabu (3/5) ini.
Pemeran Hermione Granger dalam franchise Harry Potter itu berkolaborasi dengan sejumlah bintang terkenal dalam film yang diadaptasi dari novel berjudul sama karya Dave Eggers tersebut, yaitu Tom Hanks, John Boyega dan Karen Gillan. Selain itu, The Circle juga tercatat sebagai film terakhir mendiang Bill Paxton yang meninggal pada bulan Februari yang lalu.
Dalam film ber-genre tecno-thriller ini, Emma Watson berperan sebagai Mae Holland, seorang gadis muda dari keluarga biasa-biasa saja. Dia hidupmu bersama bokapnya, Vinnie (Bill Paxton), yang sakit-sakitan, dan nyokapnya, Bonnie (Glenne Headly).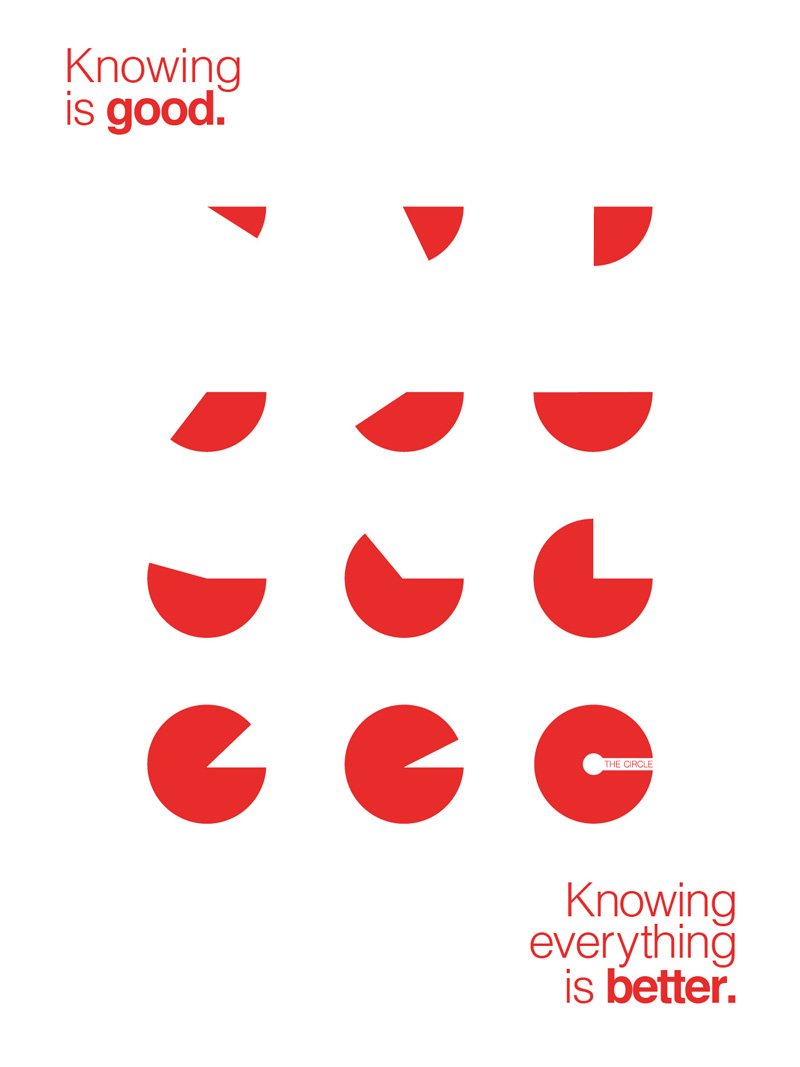 Suatu ketika, berkat bantuan seorang teman kuliahnya yang berpengaruh, Mae berhasil direkrut untuk bekerja di sebuah perusahaan internet bernama The Circle, yang dipimpin oleh Eamon Bailey (Tom Hanks). Karir Mae di perusahaan high-tech tersebut cepat menanjak. Salah satunya juga karena Bailey yang sering memotivasi para karyawannya untuk menikmati pekerjaan dan hidup secara terbuka.
Namun, lambat laun, semakin lama bekerja di The Circle, Mae semakin merasakan adanya kejanggalan dan membuatnya tidak lagi nyaman. Apalagi, setelah ia terjebak dalam sebuah situasi pelik yang berkaitan dengan privasi, pengawasan, dan kebebasan para pengguna internet. Setiap keputusan yang dia ambil bakal mempengaruhi kehidupan keluarga, teman-temannya, dan, bahkan, bisa mengancam masa depan umat manusia.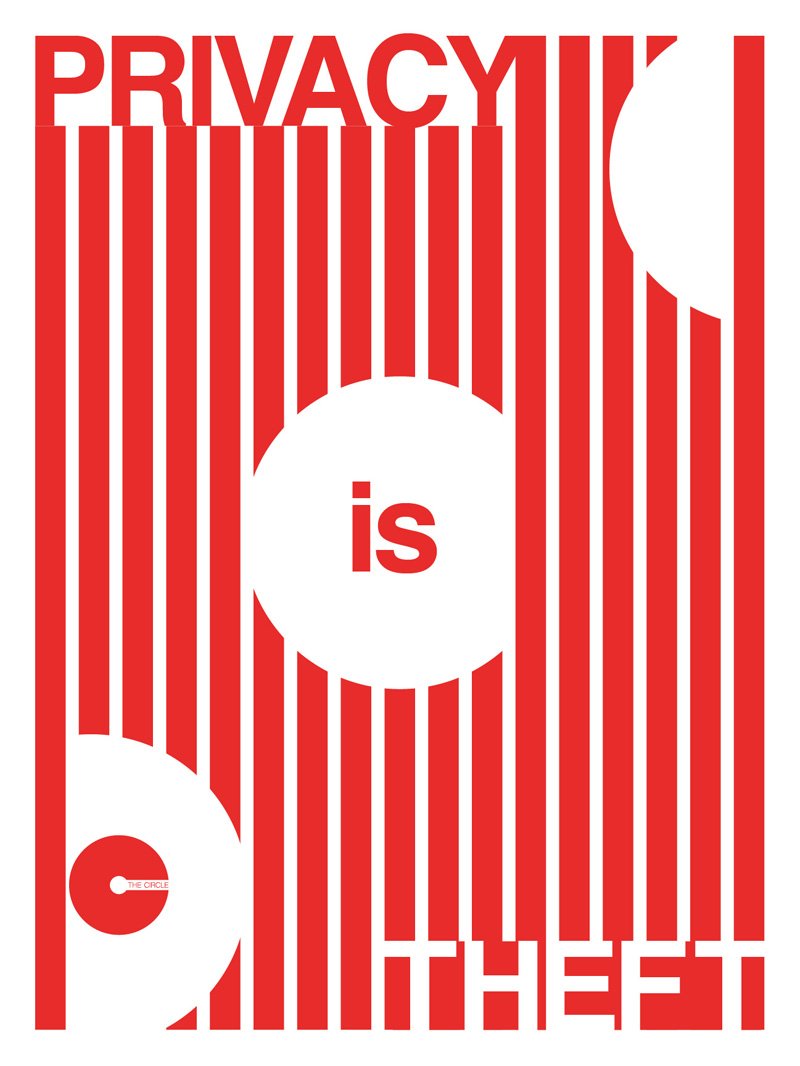 Setelah dipublikasikan pertama kali pada bulan Oktober 2013 yang lalu, novel The Circle yang dikarang oleh Dave Eggers memang mendapat respon cukup positif dari para kritikus dan sempat memicu perdebatan tentang kebangkitan media sosial. Teknik storytelling-nya, situasinya, dan temanya dianggap menyerupai dua novel sci-fi dystopis legendaris, Brave New World (1932) karya Aldous Huxley dan 1984 (1949) karangan George Orwell yang sangat terkenal itu.
Melihat kesuksesan novel The Circle, rumah produksi Likely Story milik Anthony Bregman tertarik untuk mengangkatnya ke layar lebar. Lalu, pada bulan Mei 2015, Image Nation Abu Dhabi mengumumkan bakal membiayai sepenuhnya proses pembuatan film yang menelan bujet USD 18 juta tersebut. Tom Hanks kemudian didapuk sebagai bintang utamanya bersama dengan Emma Watson.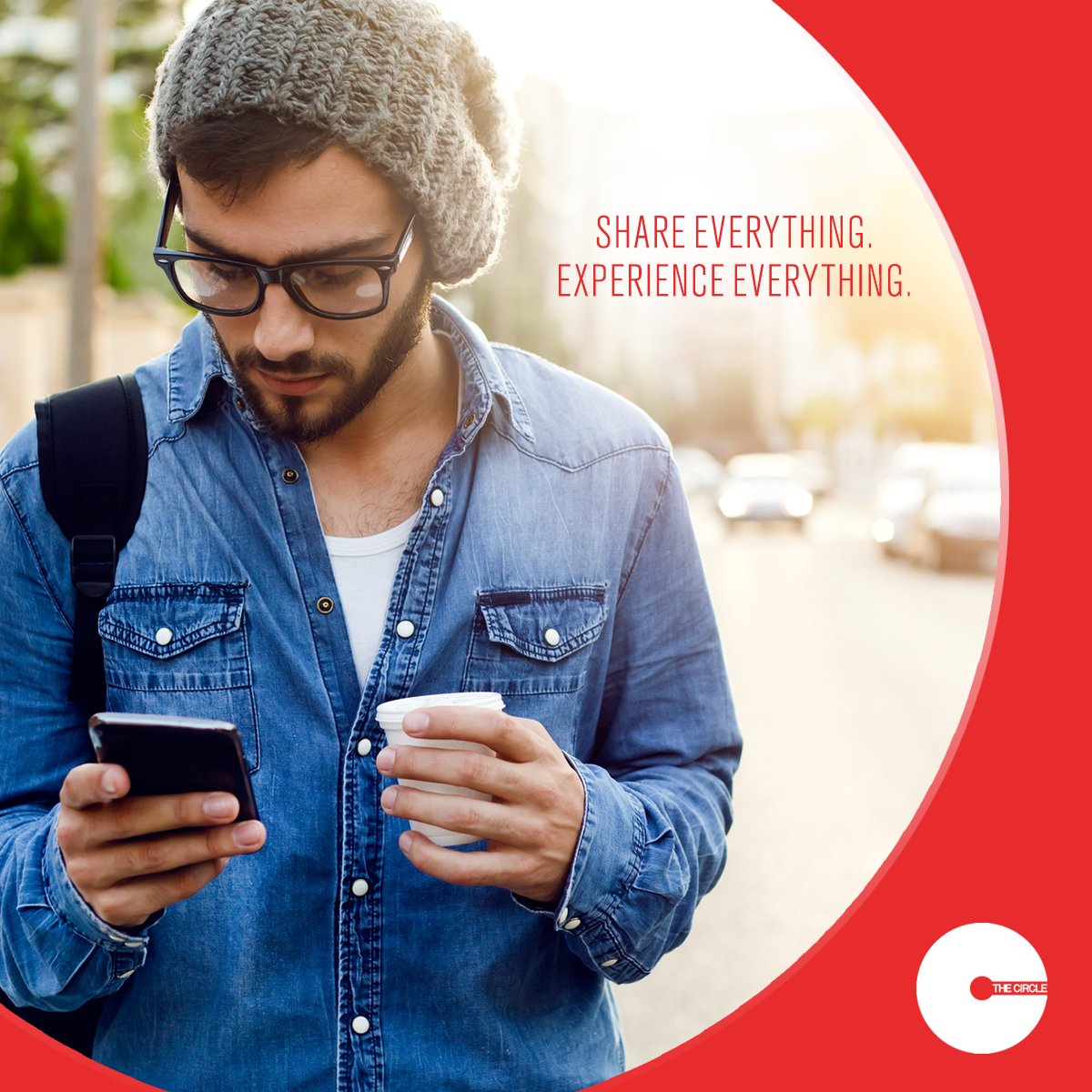 Saat mempromosikan The Circle dalam Tribeca Film Festival di New York pada 26 April 2017 yang lalu, Tom Hanks tampil bersama CEO Twitter Jack Dorsey melalui aplikasi Periscope. Pemeran Robert Langdon dalam The DaVinci Code (2006) itu menyatakan bahwa Dorsey adalah sumber inspirasinya dalam memerankan karakter Eamon Bailey dalam The Circle.
Sayangnya, setelah dirilis secara luas di Amerika Serikat pada 28 April 2017, film besutan sutradara James Ponsoldt ini mendapat tanggapan negatif, baik dari para kritikus maupun penonton. Meski didukung oleh para bintang terkenal seperti Tom Hanks dan Emma Watson, The Circle versi layar lebar ini tampaknya gagal mengulang kesuksesan versi novelnya.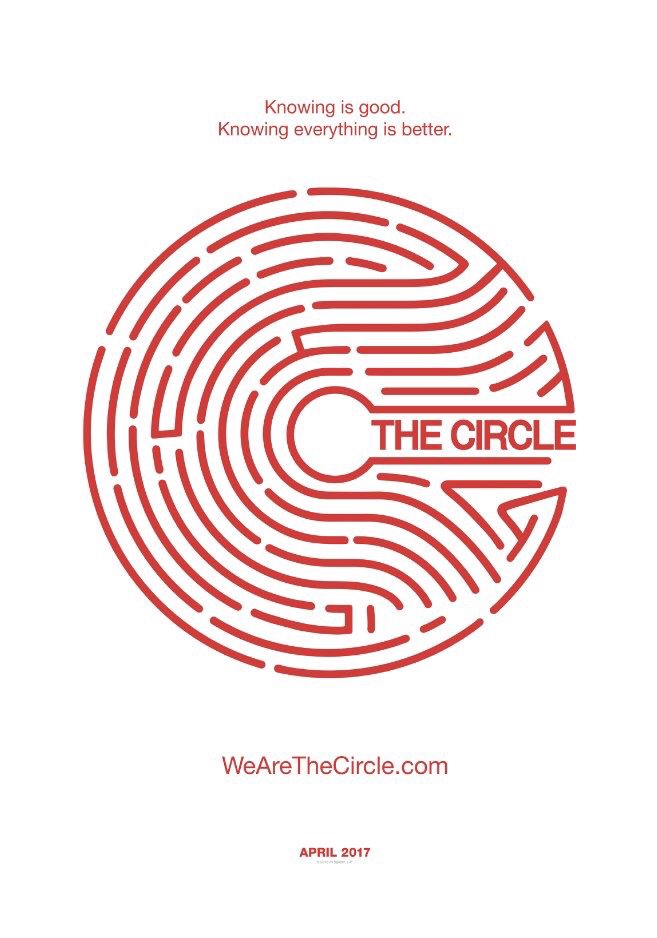 ***
The Circle
Sutradara: James Ponsoldt
Produser: Anthony Bregman, Gary Goetzman, Tom Hanks, James Ponsoldt
Penulis Skenario: James Ponsoldt, Dave Eggers
Berdasarkan: The Circle by Dave Eggers
Pemain: Emma Watson, Tom Hanks, John Boyega, Karen Gillan, Ellar Coltrane, Patton Oswalt, Glenne Headly, Bill Paxton
Musik: Danny Elfman
Sinematografi: Matthew Libatique
Penyunting: Lisa Lassek
Produksi: Image Nation Abu Dhabi, Likely Story, Playtone
Distributor: STX Entertainment, EuropaCorp
Durasi: 110 menit
Budget: USD 18 juta
Rilis: 26 April 2017 (Tribeca), 28 April 2017 (Amerika Serikat), 3 Mei 2017 (Indonesia)
Rating (hingga 3 Mei 2017)
IMDb: 5,2/10
Rotten Tomatoes: 16%
Metacritic: 43/100
CinemaScore: D+