Film-film action-thriller yang mengangkat kisah teroris dan agen rahasia memang masih laku dan menarik minat penonton di layar lebar. Sebut saja Salt (2010) yang dibintangi oleh Angelina Jolie hingga franchise Has Fallen, Olympus Has Fallen (2013) dan London Has Fallen (2016), yang mengandalkan Gerard Butler sebagai lakon utamanya.
Ditambah lagi, kondisi dunia, terutama Eropa, yang dalam beberapa tahun terakhir selalu dicekam oleh teror-teror bom yang mematikan, semakin membuat film-film yang mengangkat tema tersebut menjadi magnet bagi para moviemania. Hal itulah yang kemudian membuat Di Bonaventura Pictures tertarik untuk memproduksi Unlocked, yang mulai tayang di bioskop-bioskop Cinema 21 pada hari Kamis (4/5) ini.
Jika dilihat dari daftar cast-nya, pemain utama yang diusung oleh Unlocked bukan aktor kacangan, yaitu Orlando Bloom, yang sebelumnya terkenal sebagai lawan main Johnny Depp dalam franchise Pirates of the Caribbean. Kali ini, mantan pacar Katy Perry yang pernah mengumbar foto bugilnya saat liburan di Sardinia, Italia, itu memerankan karakter bernama Jack, seorang agen MI5 (dinas rahasia Inggris).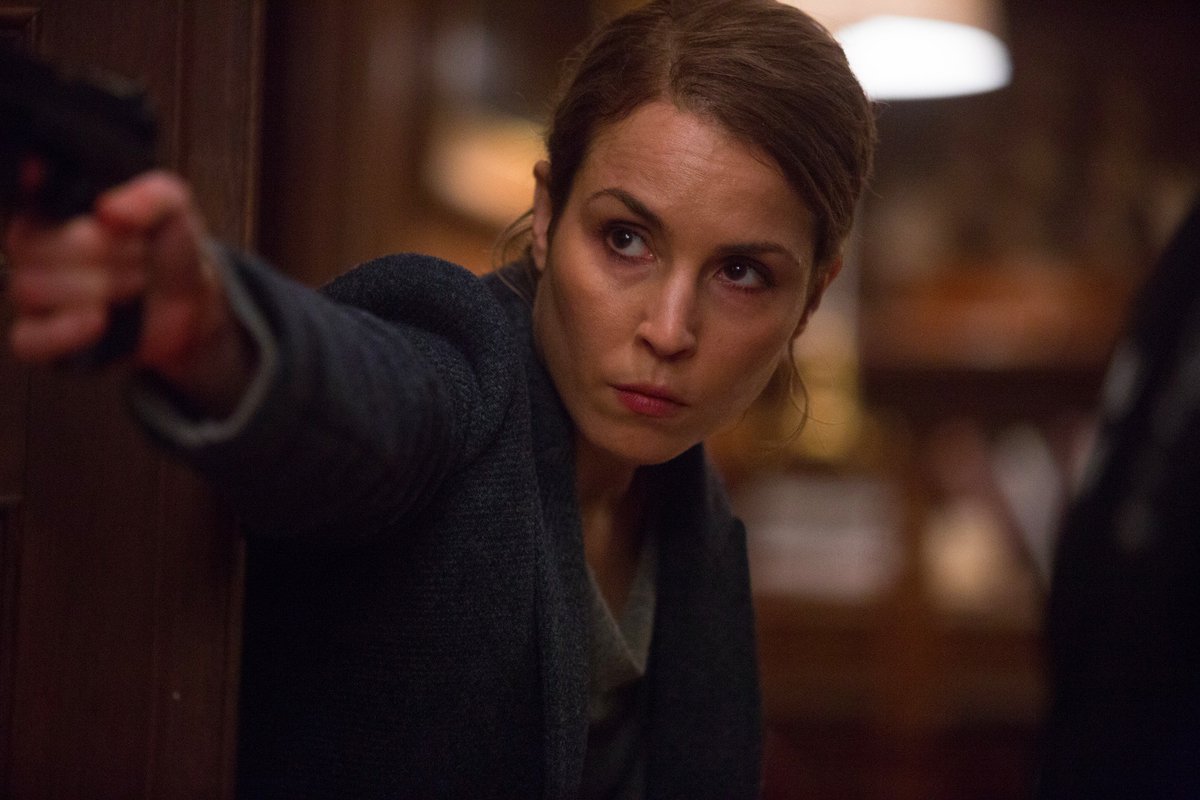 Dalam film Unlocked, Jack yang diperankan oleh Bloom harus bekerja sama dengan Alice Racine (Noomi Rapace), seorang mantan agen rahasia CIA (Amerika Serikat). Mereka berdua harus bahu-membahu untuk menggagalkan serangan teroris yang mengancam Kota London dengan senjata biologis pemusnah massal.
Saat diwawancarai beberapa waktu lalu, Bloom mengatakan kisah yang diangkat oleh Unlocked bisa benar-benar terjadi di dunia yang kita tinggali. Apalagi, ancaman terorisme akhir-akhir ini semakin masif dan sporadis. Bisa terjadi di mana saja, dan kapan saja.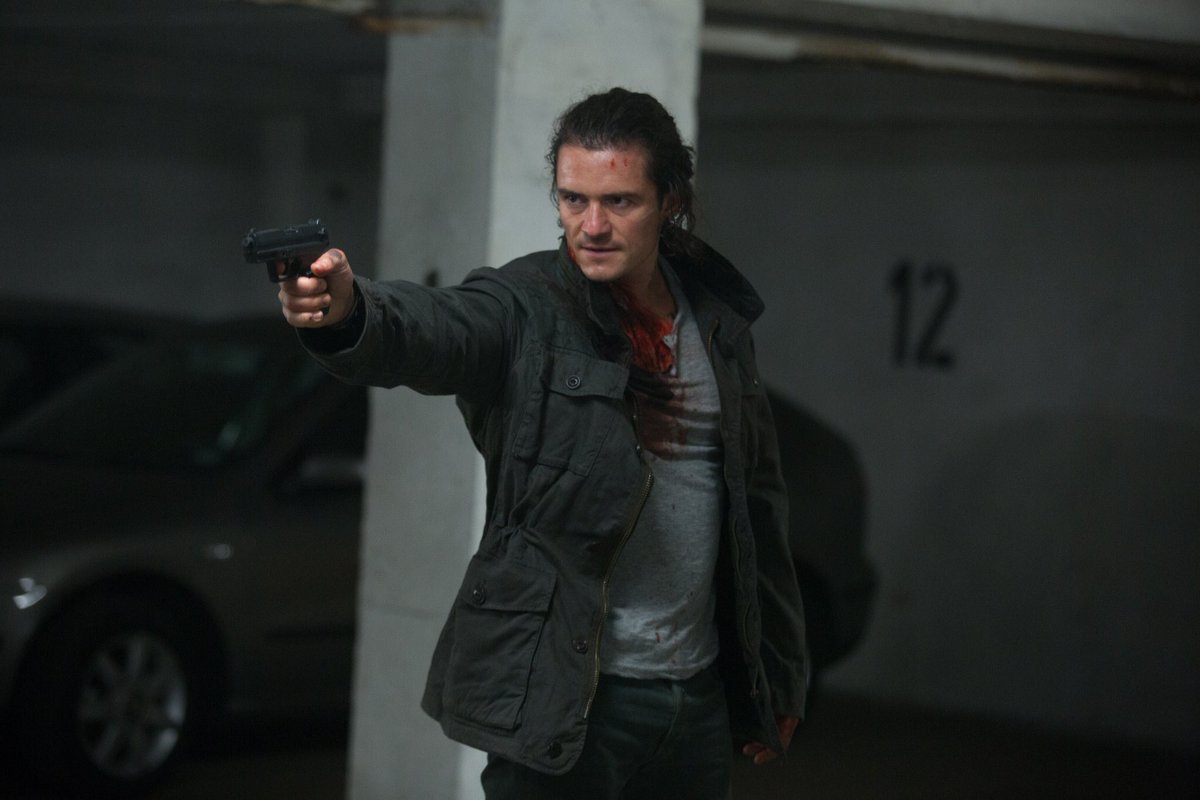 Yang terbaru, ambil contoh kejadian yang berlangsung pada bulan Maret 2017 yang lalu. Kala itu, lima orang tewas dan sedikitnya 20 orang mengalami luka-luka setelah sebuah kendaraan roda empat menabrak para pejalan kaki dan seorang teroris menikam polisi di dekat gedung parlemen Inggris di Kota London, yang kebetulan juga menjadi setting dari film Unlocked.
Sementara itu, aktris Noomi Rapace mengaku tidak akan pernah melupakan proses syuting Unlocked. Gara-garanya, saat melakoni adegan laga, hidungnya sempat patah terkena sikut Orlando Bloom. Tentu saja hal tersebut tidak disengaja.
Menurut Noomi, Bloom sempat panik dan merasa bersalah setelah mematahkan hidung mancungnya. Namun, aktris asal Swedia itu menyatakan bahwa kejadian tersebut hanyalah sebuah kecelakaan yang tak perlu disesali.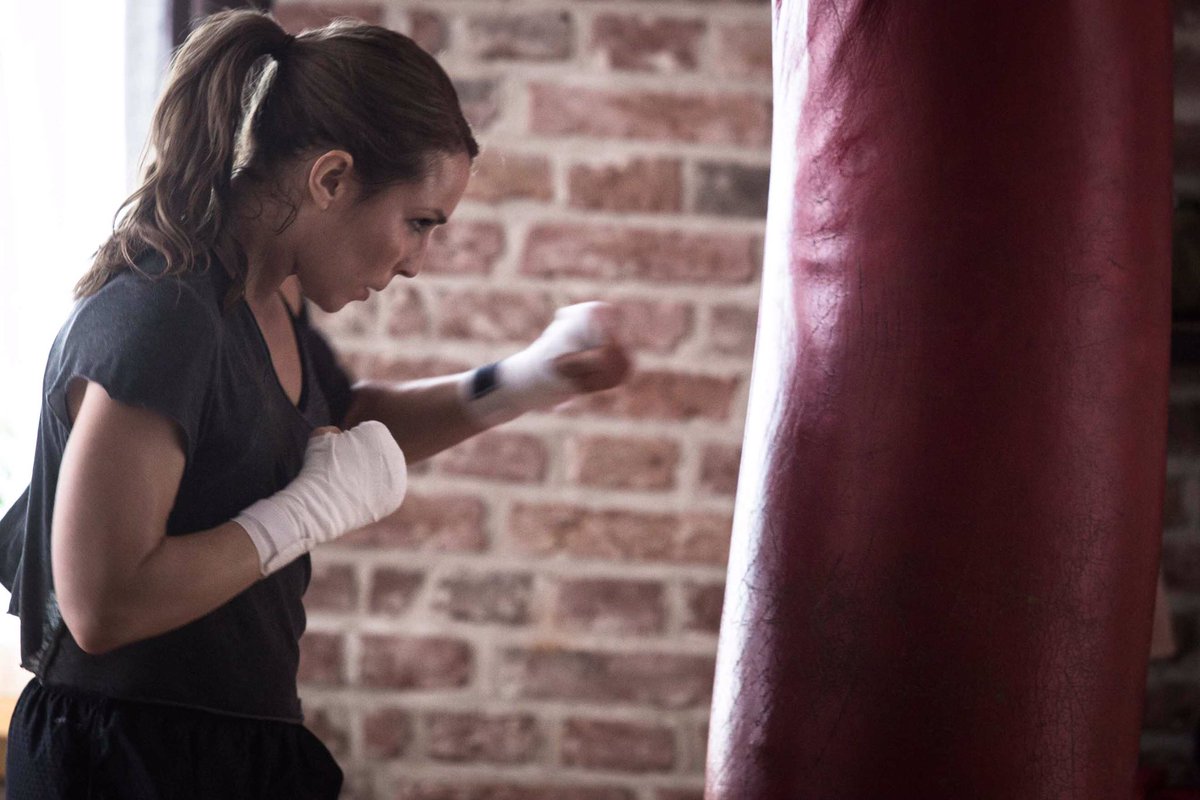 Bahkan, bintang film Prometheus (2012) itu tetap bersikap profesional dan melanjutkan syuting Unlocked meski hidungnya patah. Dia hanya mengompresnya dengan es dan menutupinya dengan make-up agar terlihat lurus kembali. Setelah syuting selesai, barulah Rapace pergi ke dokter untuk mendapatkan pertolongan medis.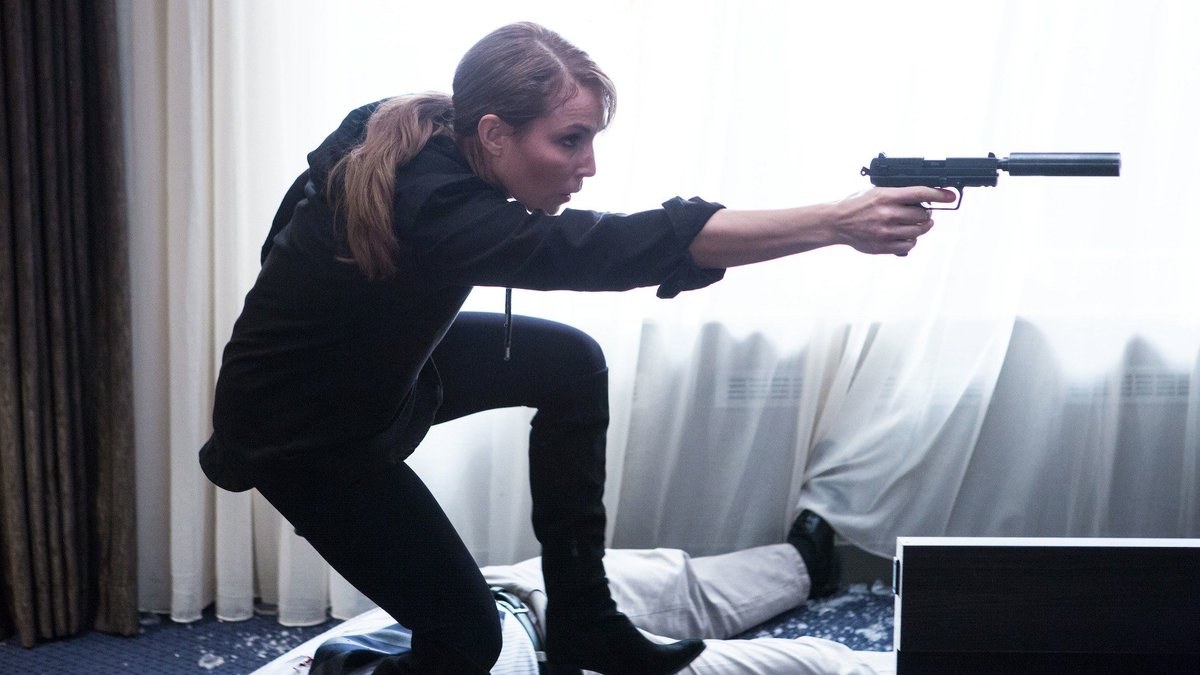 Karakter Alice yang diperankan oleh Rapace memang banyak melakoni adegan laga. Bahkan, dia menyebutnya sebagai Jason Bourne versi cewek. Selama ini, aktris dengan ukuran dada 34B itu memang selalu ingin menjadi Bourne versi wanita. Impian tersebut akhirnya terpenuhi di fim Unlocked ini, yang menurutnya penuh kekerasan, hingga sampai ada adegan menabrak lantai segala.
Di lain pihak, Michael Apted yang menggarap Unlocked juga bukan sutradara ecek-ecek. Sineas kawakan berusia 76 tahun itu sudah pernah membesut salah satu film James Bond-nya Pierce Brosnan yang berjudul The World Is Not Enough (1999). Orlando Bloom pun memuji Apted telah melakukan pekerjaan yang fantastis. Dia menangani proses produksi Unlocked dengan sangat baik dan teliti.
Hingga saat ini, belum diketahui bagaimana respon dari para kritikus, karena film yang juga dibintangi oleh Michael Douglas dan John Malkovich ini baru akan tayang secara terbatas di Amerika Serikat pada 1 September 2017. Namun, bagi para penggemar film action-thriller, sepertinya, Unlocked tidak boleh dilewatkan, terutama bagi yang ingin melihat kolaborasi Orlando Bloom dan Noomi Rapace.
***
Unlocked
Sutradara: Michael Apted
Produser: Lorenzo di Bonaventura, Georgina Townsley, Erik Howsam, Claudia Bluemhuber
Penulis Skenario: Peter O'Brien
Pemain: Noomi Rapace, Orlando Bloom, Michael Douglas, John Malkovich, Toni Collette
Musik: Stephen Barton
Sinematografi: George Richmond
Penyunting: Andrew MacRitchie
Produksi: Di Bonaventura Pictures, SRA Productions, Silver Reel, Bloom, Lipsync Productions
Distributor: Lionsgate
Durasi: 98 menit
Rilis: 4 Mei 2017 (Indonesia), 5 Mei 2017 (Inggris), 1 September 2017 (Amerika Serikat)
Rating (hingga 4 Mei 2017)
IMDb: 6,2/10