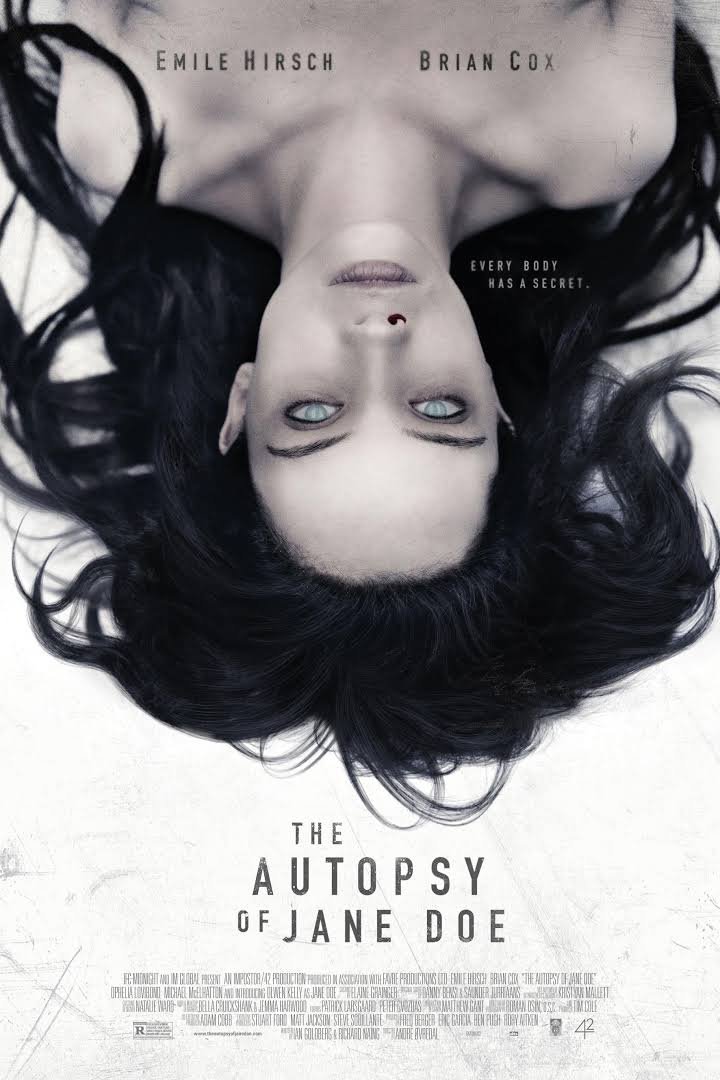 Sepanjang tahun 2016 yang lalu, tidak banyak film ber-genre horror yang mendapat respon positif dari para kritikus. Selain The VVitch, yang disebut-sebut sebagai film horror terbaik tahun lalu (yang sayangnya tidak tayang di sini), dan The Conjuring 2, mungkin hanya The Autopsy of Jane Doe yang layak menuai pujian.
Sesuai dengan judulnya, The Autopsy of Jane Doe mengisahkan tentang proses autopsi mayat seorang wanita misterius. Para horrormania di Indonesia sudah bisa menikmati kengeriannya mulai hari Selasa (16/5) ini di jaringan bioskop Cinema 21.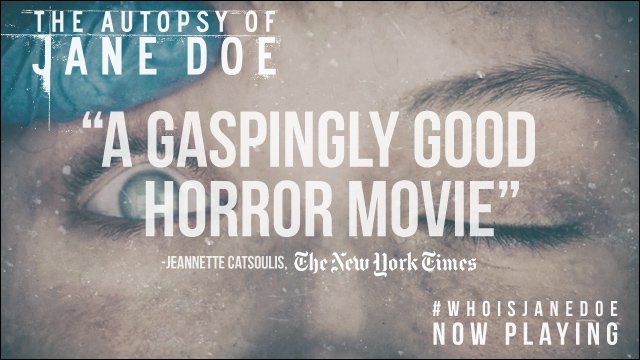 Cerita film besutan sutradara Andre Ovredal ini dibuka dengan ditemukannya sesosok mayat wanita tak dikenal di sebuah pemakaman. Sebut saja namanya Jane Doe, sesuai dengan julukan yang biasanya diberikan untuk mayat perempuan tanpa identitas (John Doe untuk laki-laki).
Polisi kemudian membawa jenazah wanita cantik tersebut untuk diotopsi. Petugas koroner yang kebagian tugas untuk "membongkar" mayat Jane Doe (diperankan oleh Olwen Kelly) adalah sepasang ayah dan anak, Tommy (Brian Cox) dan Austin Tilden (Emile Hirsch).
Semula, tak ada yang aneh dalam proses otopsi tersebut. Kecuali, kondisi mayat Jane Doe yang masih sangat mulus dan bersih untuk ukuran korban pembunuhan. Namun, setelah melakukan pemeriksaan lebih dalam, keduanya mulai menemukan kejanggalan demi kejanggalan. Ada yang tidak beres dengan jenazah cewek sexy tersebut. Kemungkinan, ada kekuatan supranatural yang ikut terlibat dalam proses kematiannya!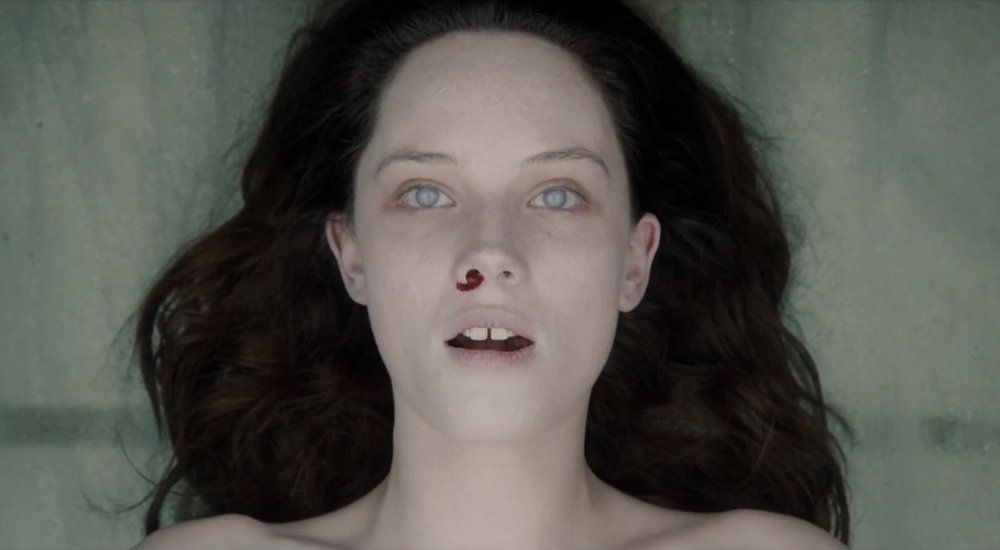 Sebelum menelurkan The Autopsy of Jane Doe, sutradara Andre Ovredal mulai dikenal sejak menghasilkan Trollhunter (2010). Film dark fantasy dari Norwegia itu mendapat sambutan sangat positif dari para kritikus di seluruh dunia.
Oleh karena itu, dari segi pengalaman, filmmaker berusia 44 tahun itu sebenarnya tidak perlu diragukan. Terbukti, film berbahasa Inggris pertamanya ini dia sajikan secara berbeda bila dibandingkan film-film horror supranatural lainnya. Ovredal memadukannya dengan genre misteri dan detektif ala serial CSI. Lengkap dengan TKP pembunuhan hingga ruang bawah tanah milik keluarga Tilden yang menjadi tempat otopsi.
Bagi yang tidak terbiasa menonton film-film horror, mungkin bakal merasa jijik dan bergidik saat menonton proses otopsi dilakukan. Bakal tampak adegan mayat Jane Doe yang mulus itu diperiksa secara ilmiah, kemudian dibedah untuk kepentingan penyelidikan forensik.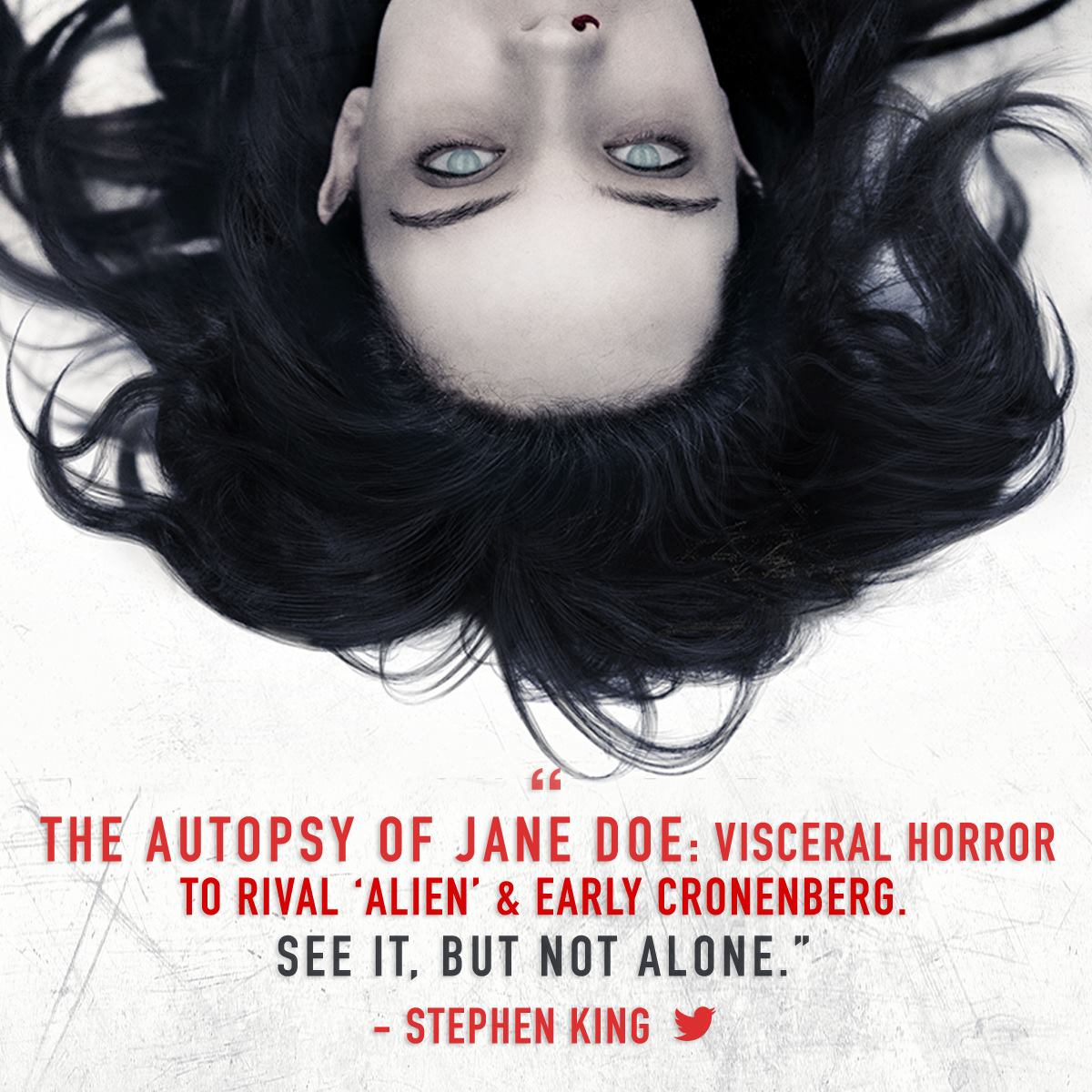 Menariknya, sutradara Ovredal memberi pujian terhadap penampilan Olwen Kelly, yang dia anggap mendapat peran paling sulit dalam film berdurasi 86 menit ini. Padahal, aktris sexy asal Republik Irlandia itu hanya memerankan seonggok mayat, yang diam, tanpa ekspresi, sepanjang film.
Menurut Ovredal, dia langsung memilih Kelly sebagai pemeran Jane Doe setelah melakukan wawancara pertama. Salah satunya karena pengetahuan Kelly tentang yoga, yang dianggap bakal banyak membantunya dalam mengontrol tubuh dan pernafasan selama memerankan sesosok jenazah.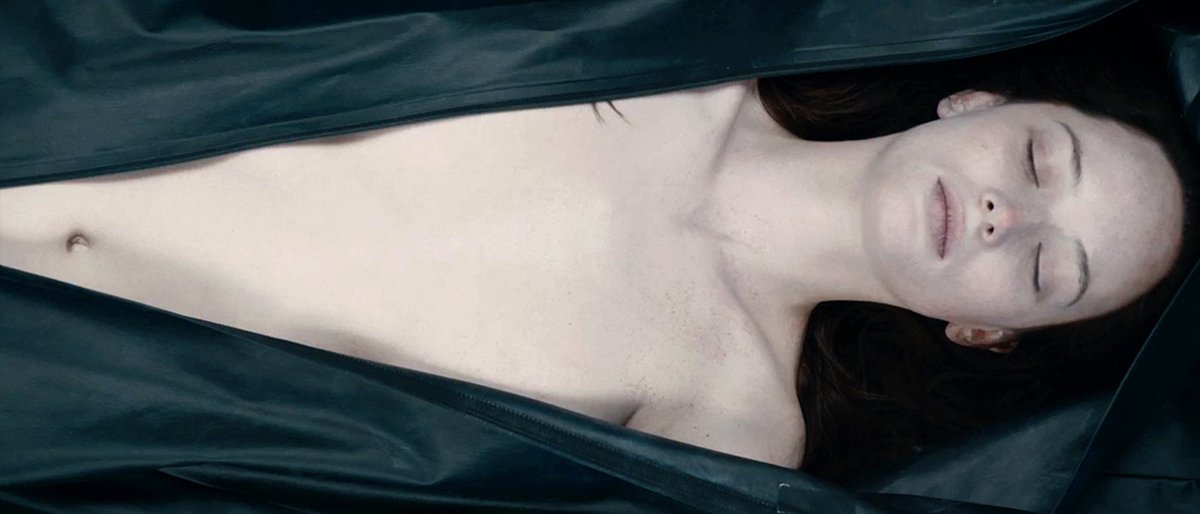 Selain Kelly, penampilan Brian Cox dan Emilie Hirsch sebagai ayah dan anak tukang otopsi juga mendapat banyak pujian. Pasangan senior dan junior itu dinilai mampu menunjukkan chemistry yang solid dan meyakinkan, lengkap dengan dialog yang dipenuhi istilah-istilah forensik dan biologi anatomi.
Sebagai aktor sepuh, sepak terjang Brian Cox memang tidak perlu disangkal lagi. Pria berusia 70 tahun itu sudah pernah membintangi puluhan judul film dengan berbagai genre. Begitu juga dengan Emile Hirsch. Meski baru berusia 32 tahun, aktor asal California itu sudah pernah terlibat dalam berbagai film. Yang paling terkenal adalah Into the Wild (2007), dan Lone Survivor (2013), yang diangkat dari kisah nyata dan dibintangi oleh Mark Wahlberg.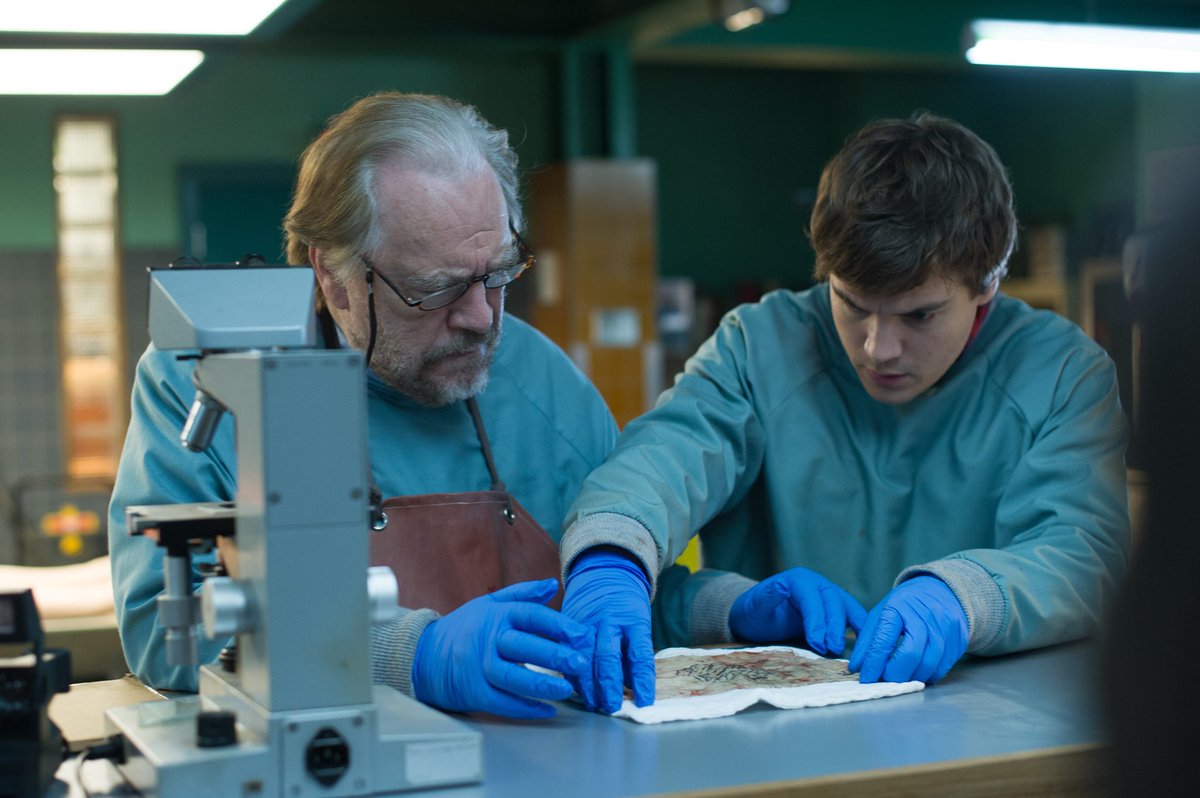 Setelah tayang perdana di Toronto International Film Festival pada 9 September 2016 dan dirilis di Amerika Serikat pada 21 Desember 2016, The Autopsy of Jane Doe langsung mendapat rating positif dari berbagai situs review dan kritikus. Ovredal dinilai sukses menyajikan film horror orisinil dengan set ruang bawah tanah dengan pencahayaan minim yang terasa meyesakkan, terutama bagi para penderita klaustrofobia.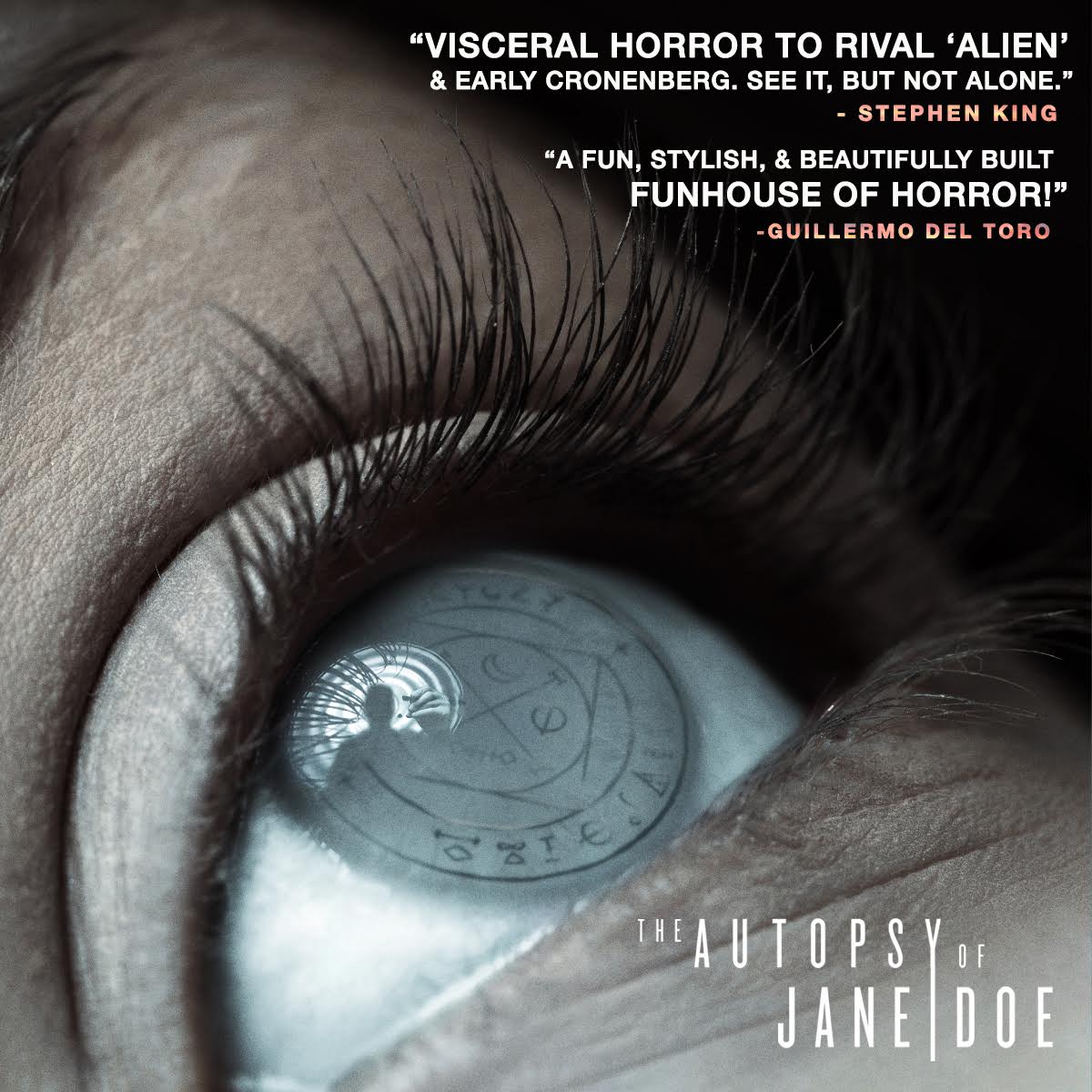 Ovredal juga sangat pintar bermain di bidang forensik jenazah. Setiap sayatan pada si mayat sexy yang diperankan oleh Olwen Kelly akan memunculkan misteri baru yang membuat penasaran. Ditambah dengan jump scare yang efektif, The Autopsy of Jane Doe dijamin bakal membuat jantung para penonton berdegup kencang.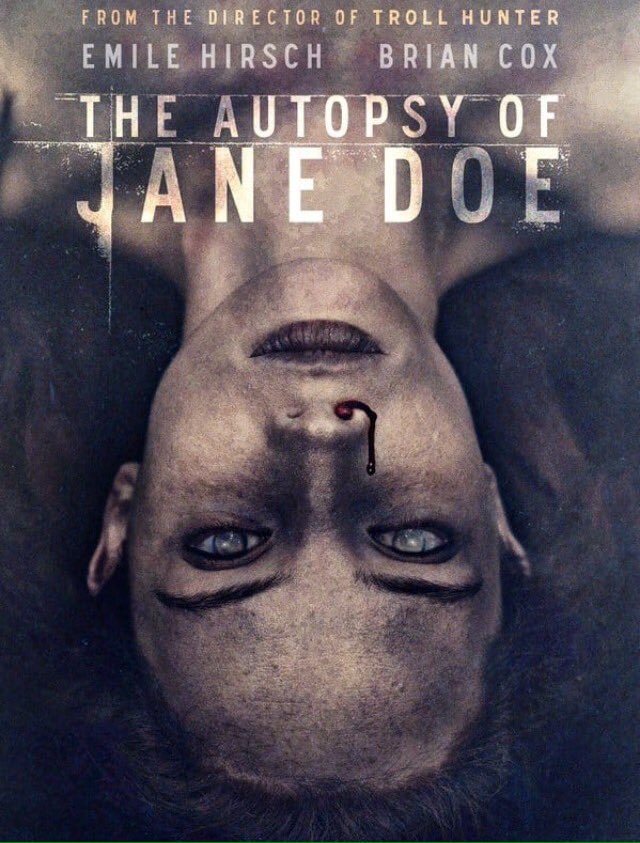 ***
The Autopsy of Jane Doe
Sutradara: André Øvredal
Produser: Fred Berger, Eric Garcia, Ben Pugh, Rory Aitken
Penulis Skenario: Ian Goldberg, Richard Naing
Pemain: Emile Hirsch, Brian Cox, Olwen Kelly
Musik: Danny Bensi, Saunder Jurriaans
Sinematografi: Roman Osin
Penyunting: Patrick Larsgaard
Produksi: 42, IM Global, Impostor Pictures
Distributor: IFC Midnight
Durasi: 86 menit
Rilis: 9 September 2016 (TIFF), 21 Desember 2016 (Amerika Serikat), 16 Mei 2017 (Indonesia)
Rating (hingga 16 Mei 2017)
IMDb: 6,8/10
Rotten Tomatoes: 87%
Metacritic: 65/100