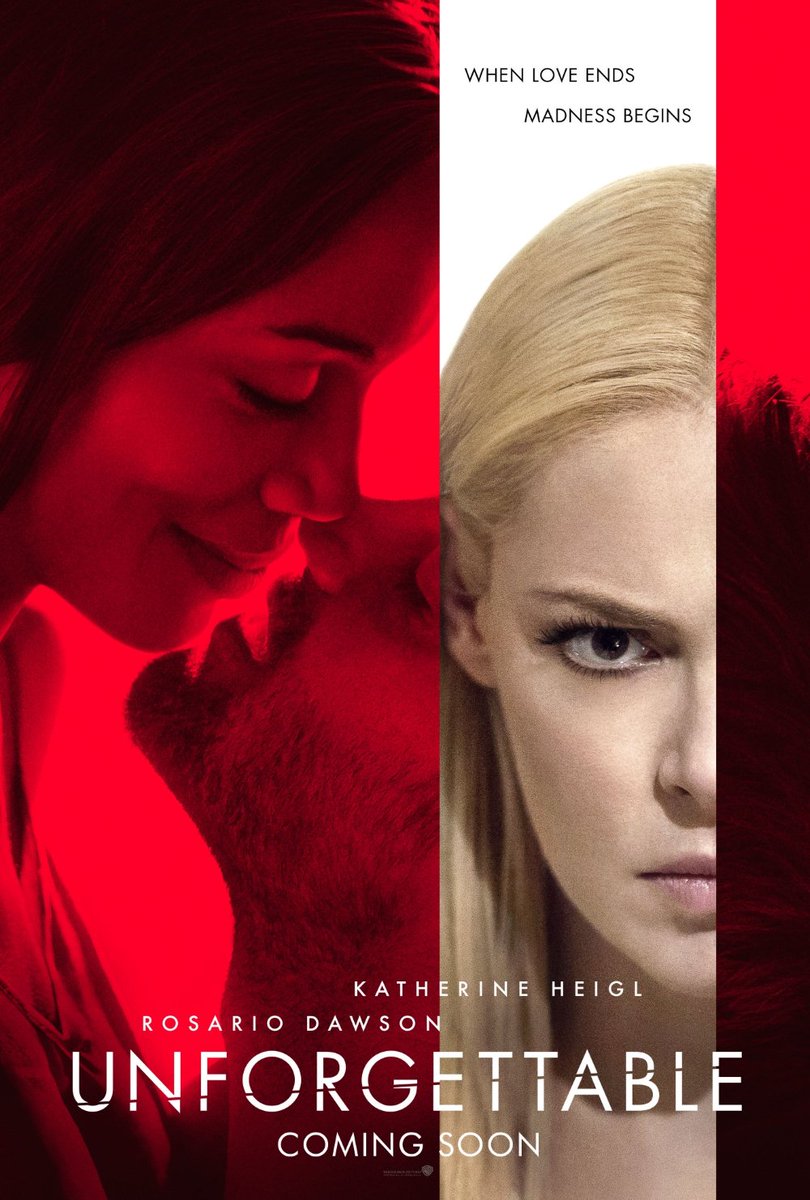 Salah satu hal yang sulit dilakukan di dunia ini adalah melupakan mantan. Apalagi, jika itu adalah mantan pasangan yang pernah mencintai dan membina mahligai rumah tangga bersama kita. Tak heran, saat sudah bercerai, banyak orang yang tidak bisa merelakan mantan suami/istri mereka hidup bahagia bersama orang lain.
Tema gagal move on itulah yang coba diangkat oleh Unforgettable. Film ber-genre erotic thriller tersebut sebenarnya sudah diputar di Amerika Serikat pada bulan April yang lalu, tapi baru mulai tayang di bioskop-bioskop Indonesia pada hari Rabu (17/5) ini.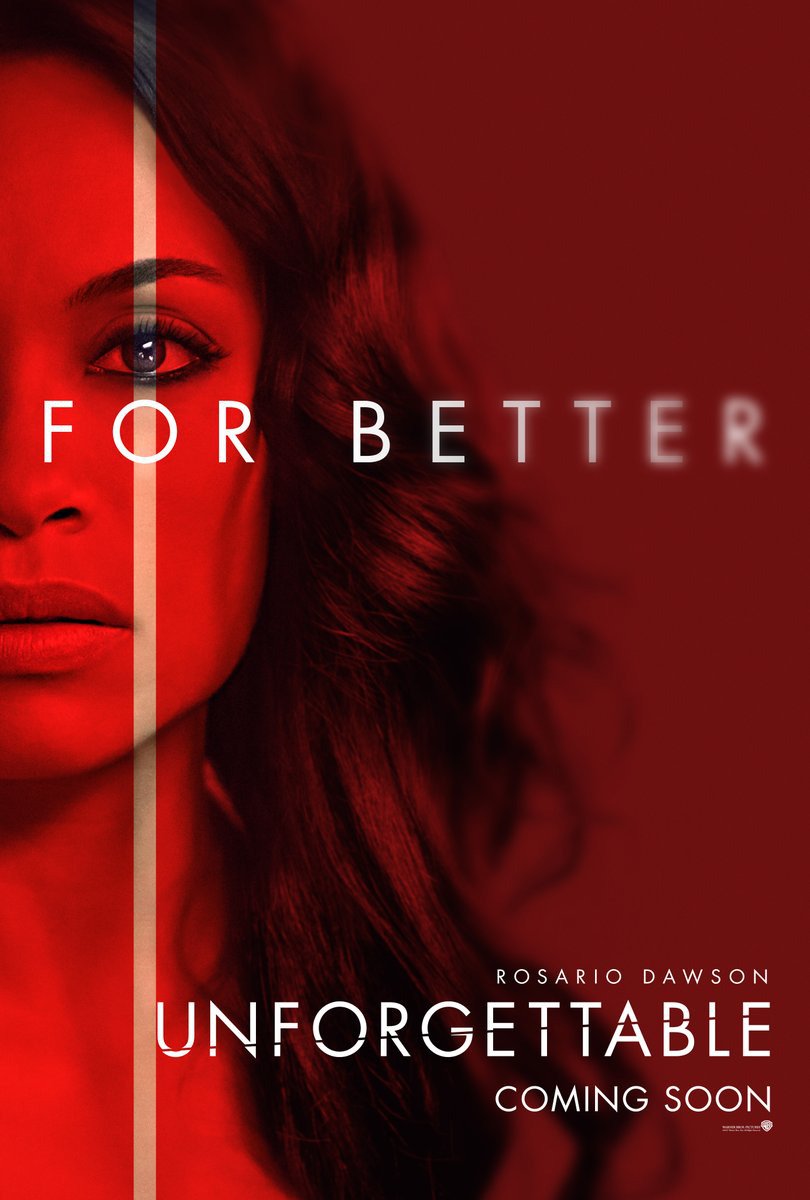 Sesuai dengan judulnya, Unforgettable mengisahkan seorang wanita sexy bernama Tessa Manning (Katherine Heigl) yang gagal move on setelah bercerai dengan mantan suaminya, David Connover (Geoff Stults). Apalagi, cewek possesif itu harus kehilangan hak asuh putri semata wayang mereka, Lily (Isabella Rice), yang tinggal bersama bokapnya.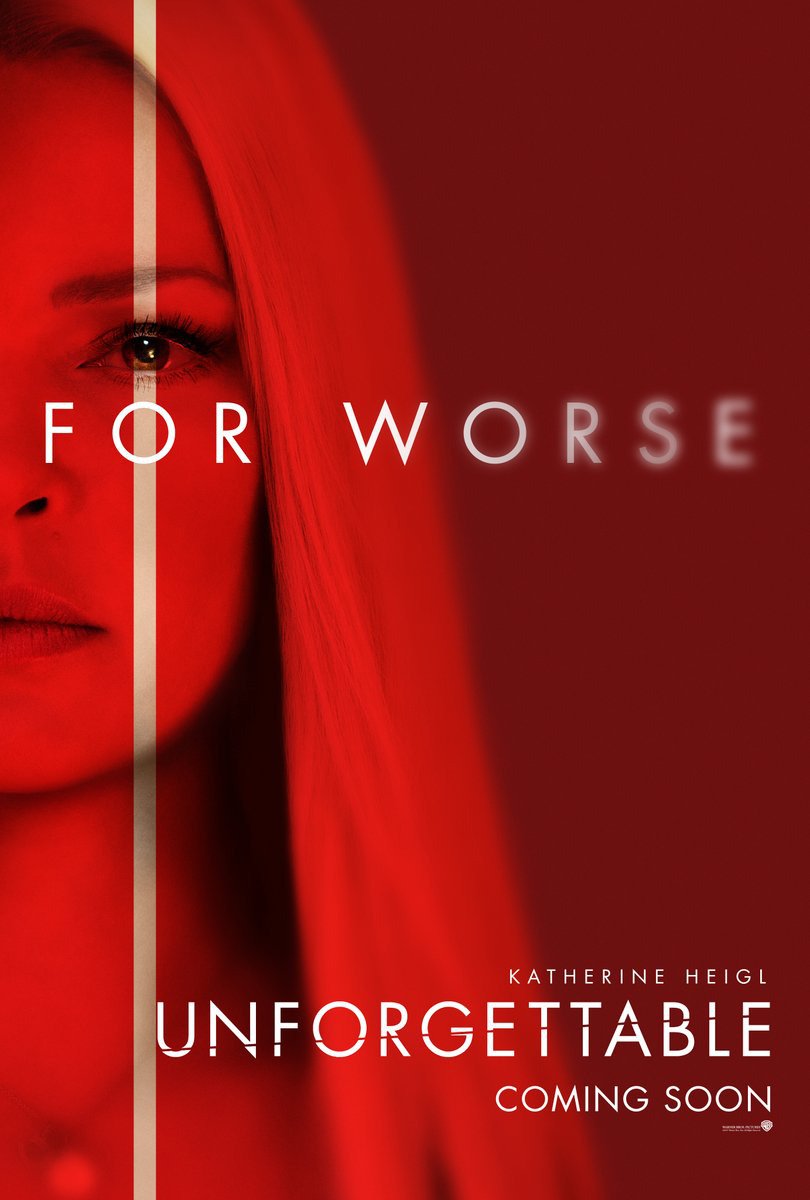 Selain belum bisa melupakan kenangan manis hidup bersama keluarganya, Tessa juga semakin terguncang setelah mengetahui mantan suaminya sudah bertunangan lagi dengan cewek berkulit hitam supersexy, Julia Banks (Rosario Dawson). Rasa sakit hati dan cemburu buta, dipadu dengan gagal move on, akhirnya mendorong janda kembang tersebut untuk melakukan hal yang nekat dan mengerikan, yaitu merencanakan pembunuhan terhadap Julia!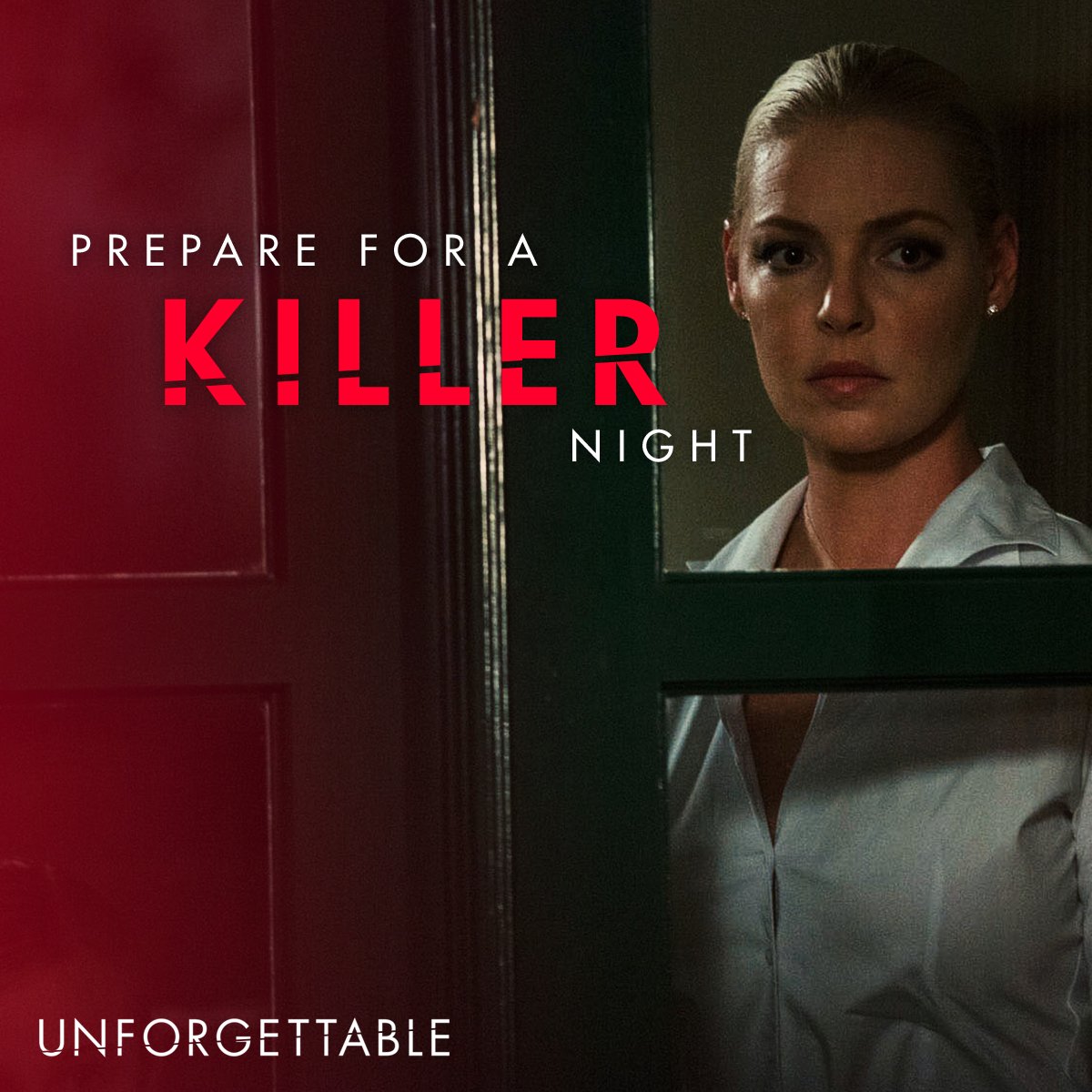 Sosok Tessa, yang terobsesi ingin balikan dengan mantan suaminya, diperankan oleh Katharine Heigl. Selama ini, bekas model cilik dengan ukuran dada 34D tersebut lebih banyak bermain di film-film komedi romantis, semacam Knocked Up (2007), 27 Dresses (2008), The Ugly Truth (2009) dan The Big Wedding (2013).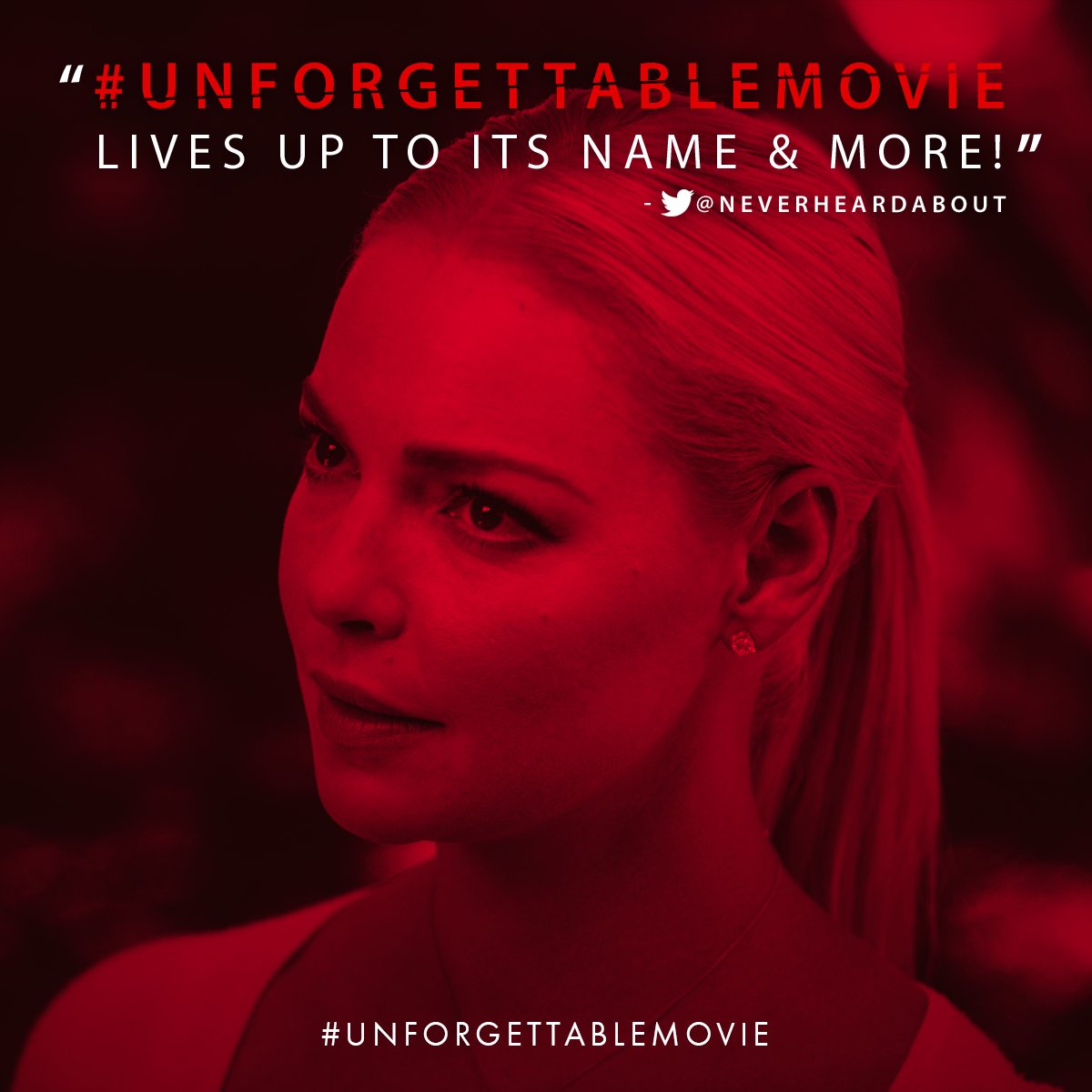 Oleh karena itu, cukup mengejutkan, kali ini Heigl berani mengambil peran yang sangat berbeda dengan karakter-karakter yang dia perankan di film-film sebelumnya. Dari seorang "ratu komedi romantis" yang manis berubah menjadi seorang mantan istri yang psycho.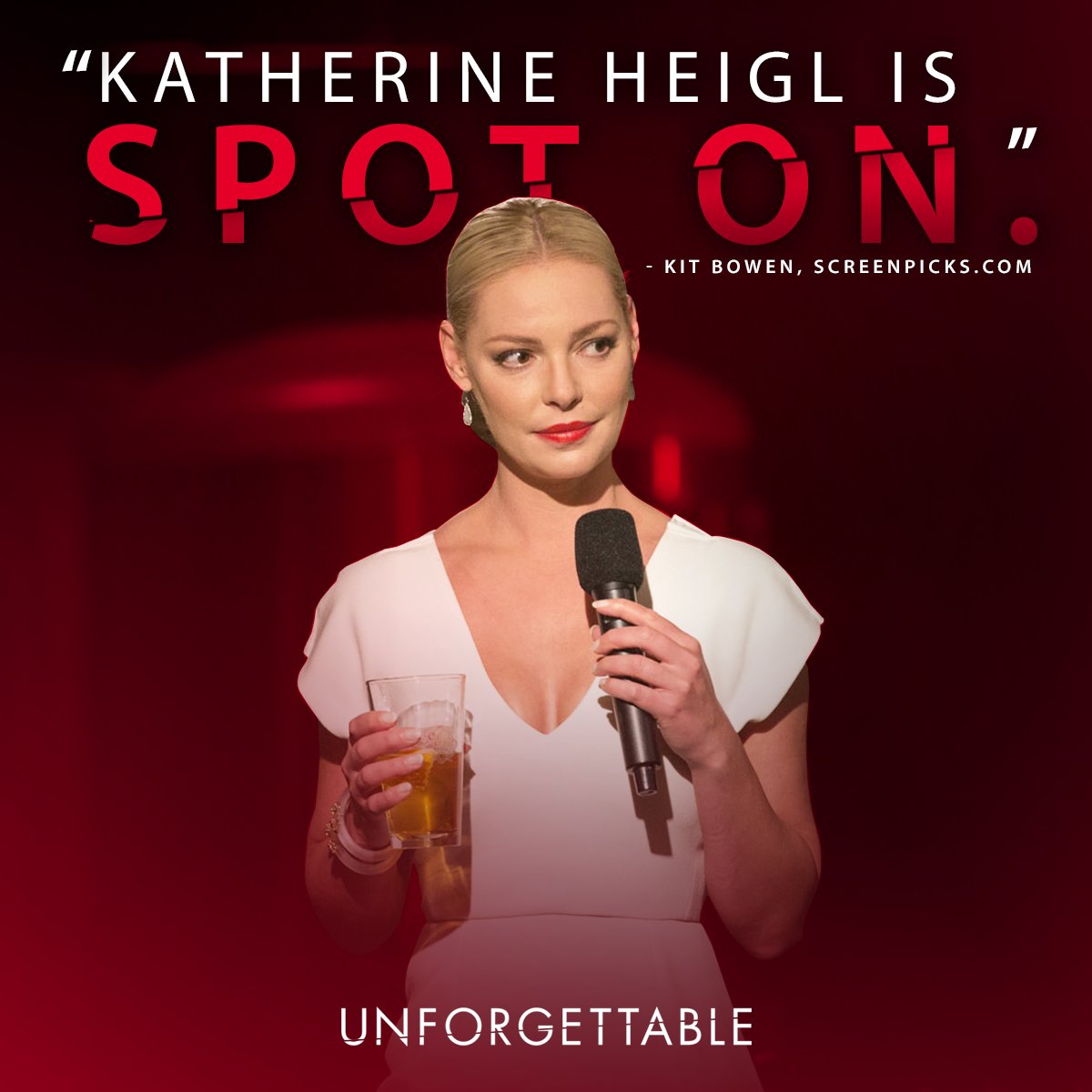 Lawan main Heigl di Unforgettable pun bukan sosok sembarangan, yaitu Rosario Dawson. Wanita dengan ukuran dada 34D tersebut, bisa dibilang, merupakan salah satu aktris kulit hitam paling hot di Hollywood saat ini. Para cowok jomblo mungkin harus menyiapkan banyak tisu saat menonton Heigl vs. Dawson.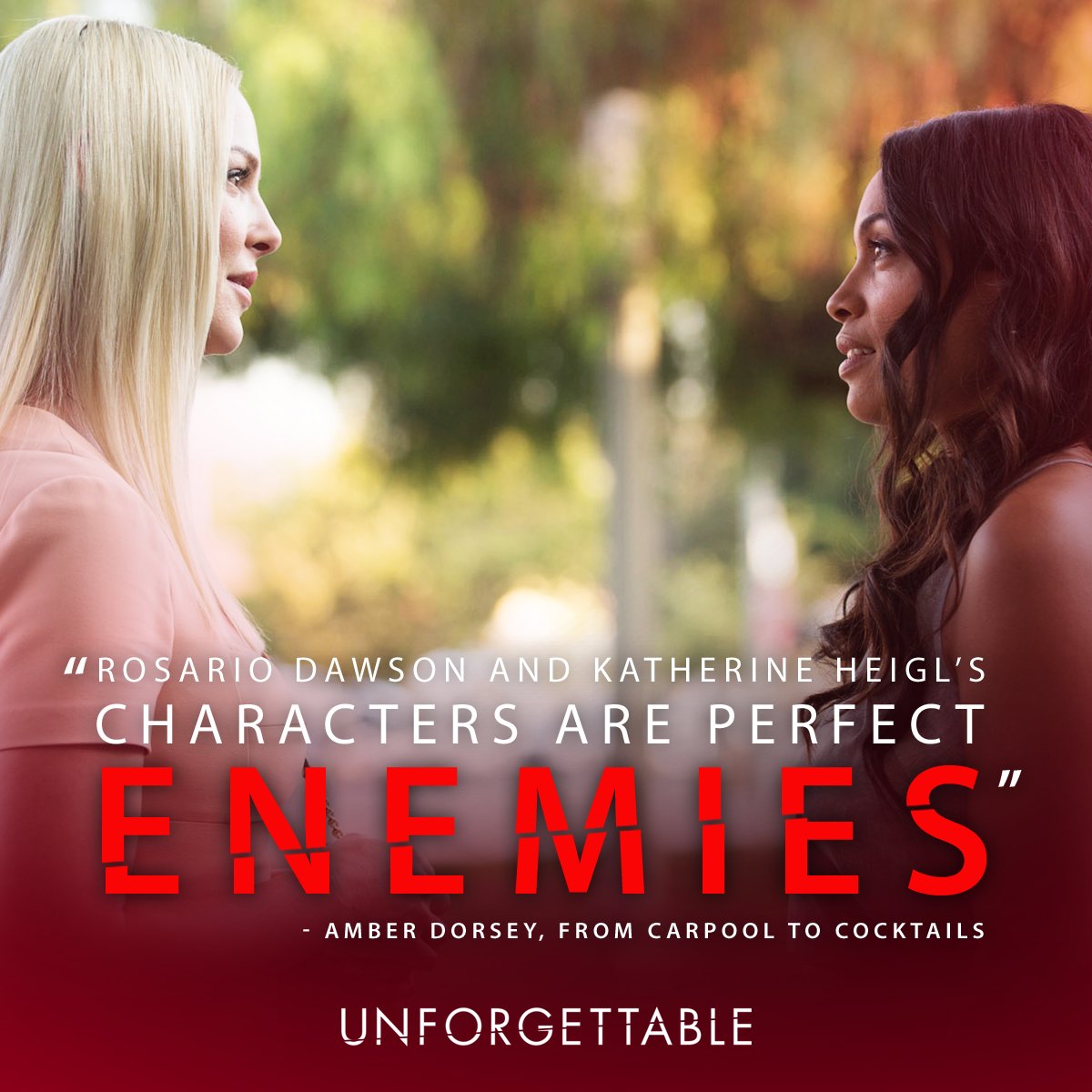 Saat diumumkan pertama kali pada 9 Januari 2014, Warner Bros. Pictures memang merencanakan Unforgettable ini menjadi film female-centric thriller, yaitu "pertarungan" mencekam antara dua karakter wanita. Semula, yang diplot sebagai dua pemeran utamanya adalah Kate Hudson dan Kerry Washington. Namun, di tengah perjalanan, dua aktris sexy itu meninggalkan proyek Unforgettable.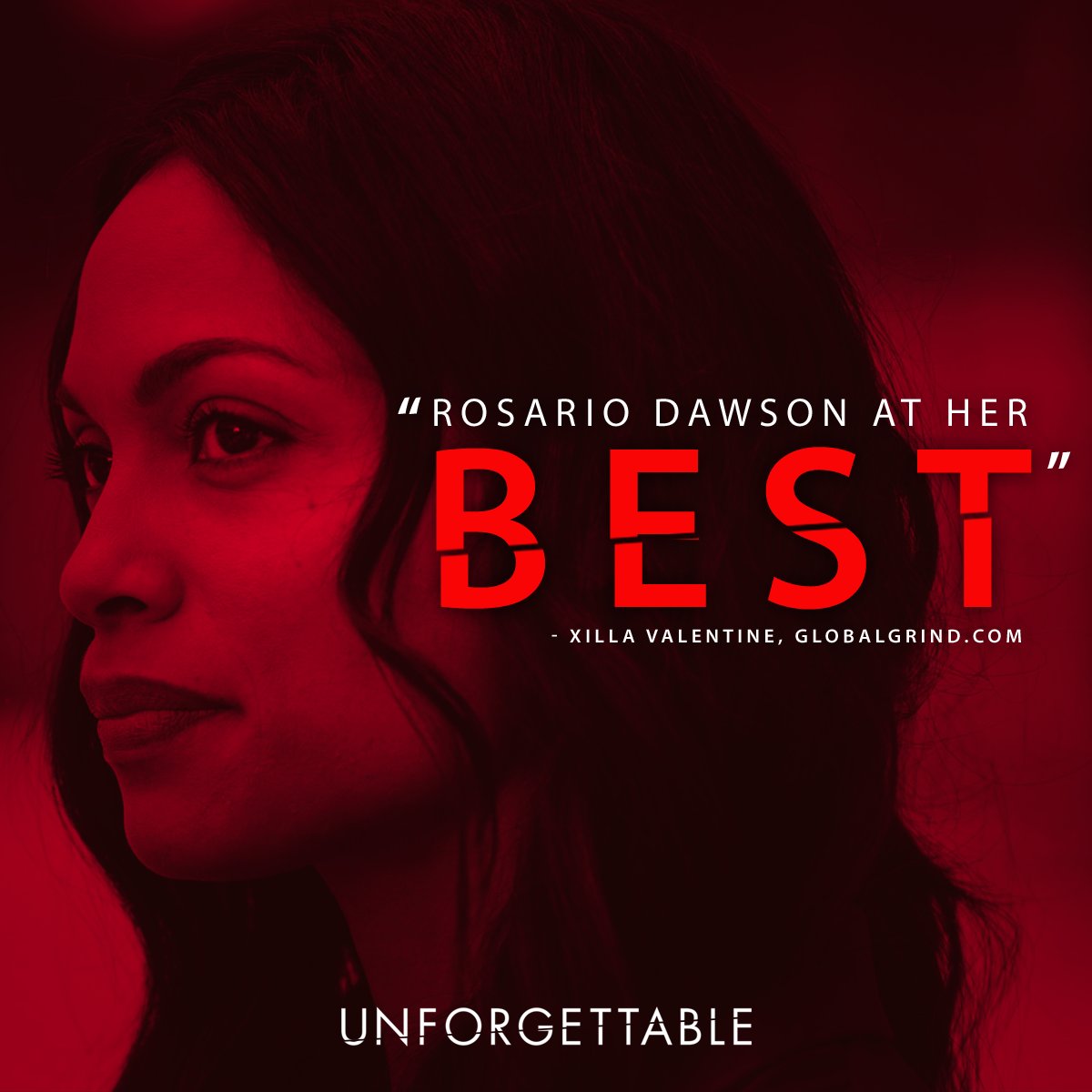 Sebagai pengganti Hudson dan Washington, pihak produser kemudian memilih Heigl dan Dawson. Tampaknya, mereka memang sengaja ingin mencari cewek blonde sexy dengan cewek kulit hitam eksotis. Sebuah perpaduan yang sebenarnya sangat menarik untuk sebuah thriller erotis.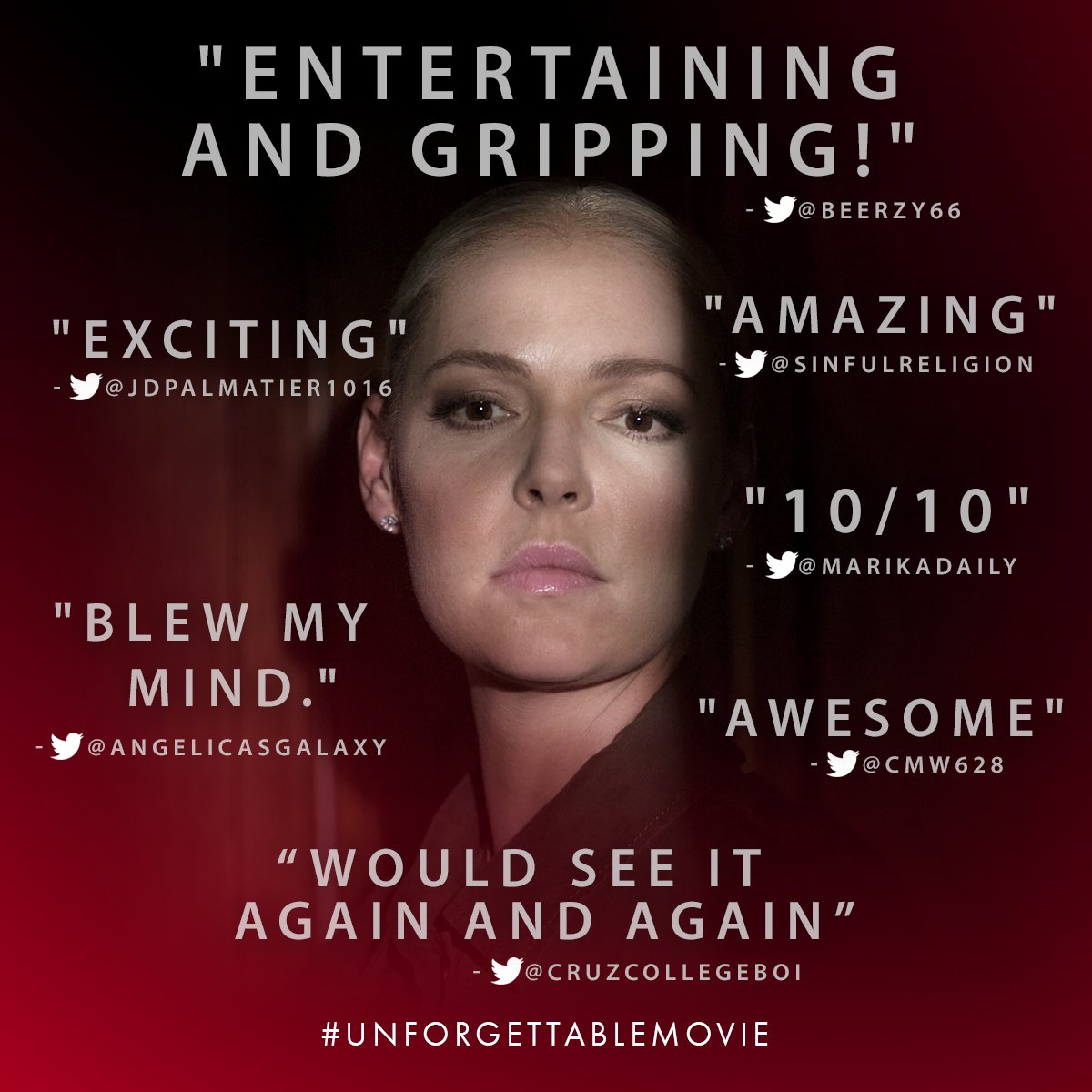 Selain dua aktris utama, yang menduduki kursi sutradara juga mengalami perubahan. Awalnya, Amma Asante ditunjuk oleh Warner Bros. Pictures untuk membesut film berbujet USD 12 juta ini, sebelum akhirnya batal dan digantikan oleh Denise Di Novi. Unforgettable pun tercatat sebagai film pertama yang disutradarai oleh Di Novi, yang juga merangkap sebagai produser tersebut.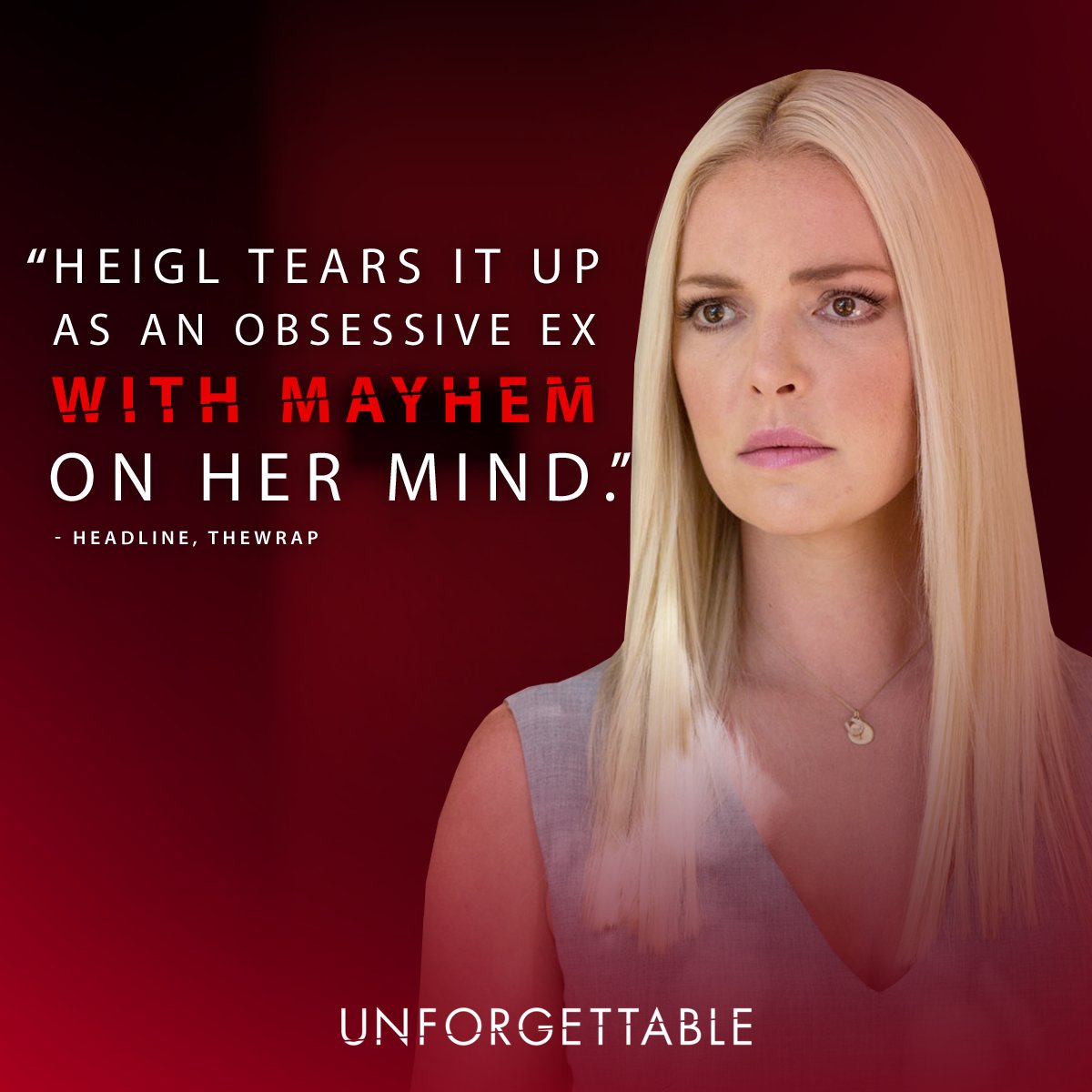 Sayangnya, meski diperkuat oleh dua pemain bertalenta semacam Heigl dan Dawson, Unforgettable gagal menggaet hati para kritikus. Setelah dirilis pada 21 April 2017 di Amerika Serikat, sejumlah situs review memberi rating negatif. Plot cerita film berdurasi 100 menit ini dianggap terlalu datar dan klise. Tidak menawarkan sesuatu yang baru dalam genre erotic thriller.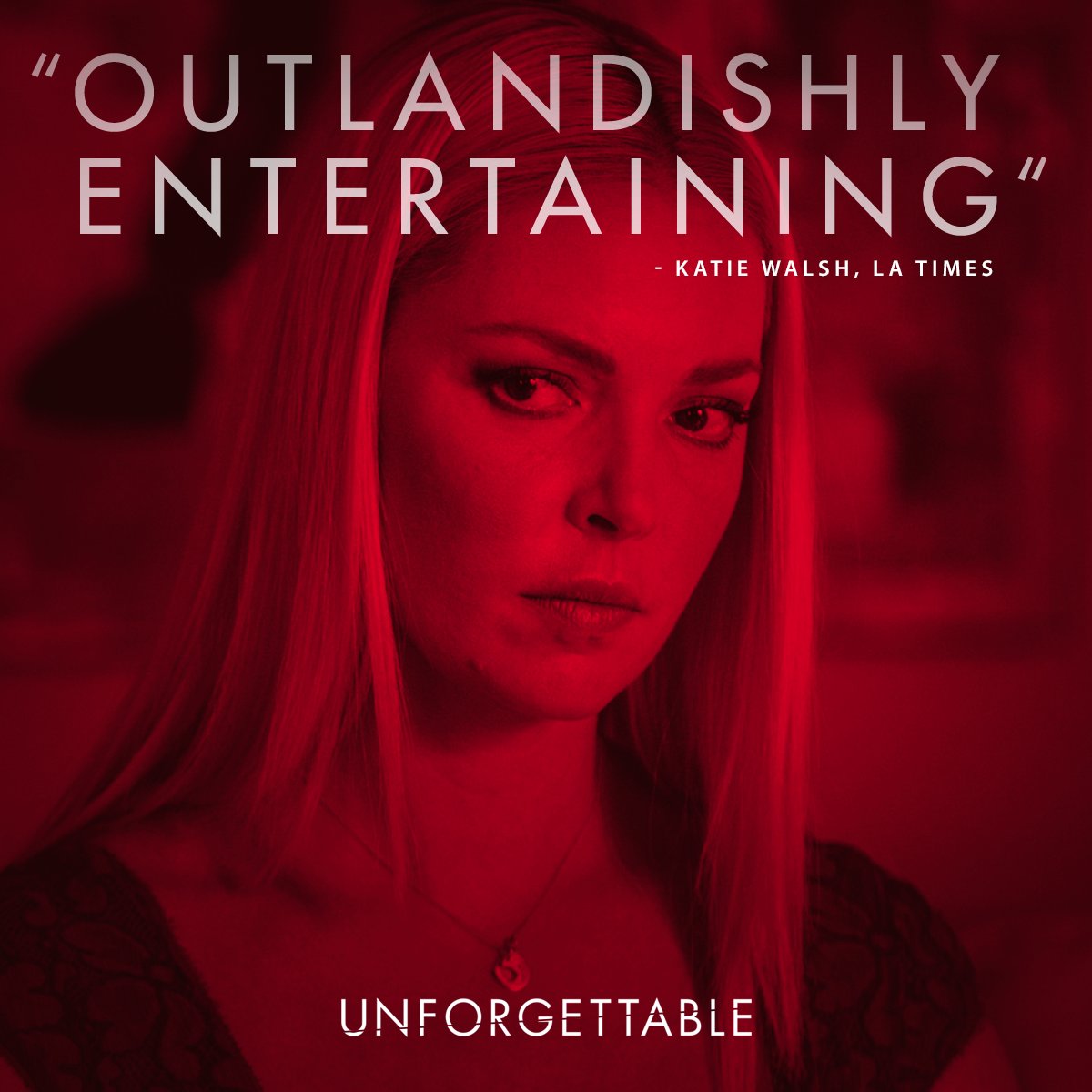 ***
Unforgettable
Sutradara: Denise Di Novi
Produser: Denise Di Novi, Alison Greenspan, Ravi D. Mehta
Penulis Skenario: Christina Hodson, David Leslie Johnson
Pemain: Katherine Heigl, Rosario Dawson, Geoff Stults, Isabella Rice, Cheryl Ladd
Musik: Toby Chu
Sinematografi: Caleb Deschanel
Penyunting: Frédéric Thoraval
Produksi: DiNovi Pictures
Distributor: Warner Bros. Pictures
Durasi: 100 menit
Budget: USD 12 juta
Rilis: 21 April 2017 (Amerika Serikat), 17 Mei 2017 (Indonesia)
Rating (hingga 17 Mei 2017)
IMDb: 4,6/10
Rotten Tomatoes: 26%
Metacritic: 45/100
CinemaScore: C