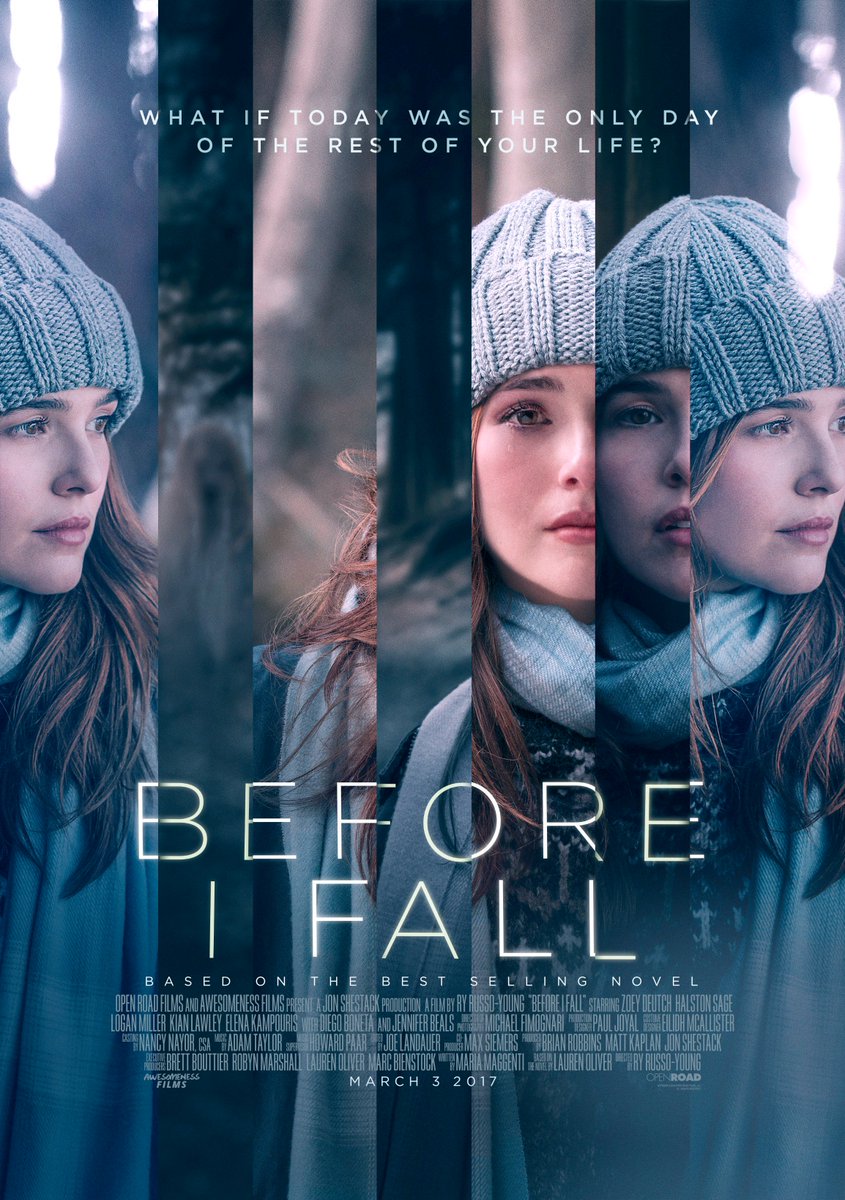 Setelah dirilis pertama kali, tepat saat Valentine's Day, pada 14 Februari 2010, novel Before I Fall karya Lauren Oliver langsung mendapat respon positif dari para kritikus. Bahkan, sejumlah situs review buku menominasikannya menjadi salah satu Best Young Adult Paranormal/Fantasy Novel tahun 2010.
Kesuksesan Before I Fall membuat Fox 2000 Pictures tertarik dan kemudian membeli hak untuk memfilmkannya pada 15 Juli 2010. Maria Maggenti lalu mengadaptasi kisah tersebut menjadi sebuah skenario, yang lantas masuk dalam Black List tahun 2011, yaitu kumpulan naskah-naskah terbaik yang belum sempat difilmkan.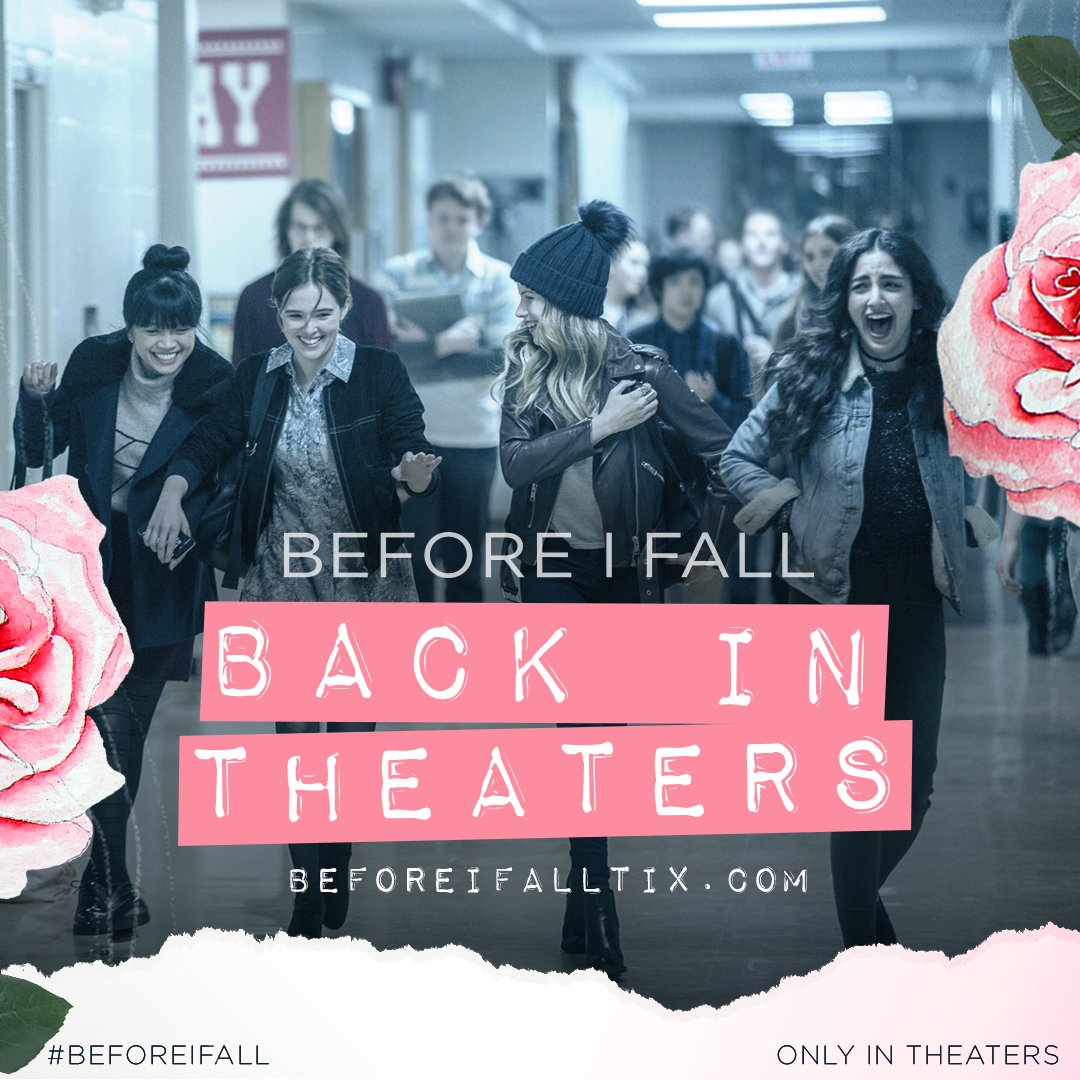 Meski sempat tersendat beberapa tahun, proses produksi Before I Fall akhirnya dimulai pada Oktober 2015 oleh Awesomeness Films dan Jon Shestack Productions. Yang ditunjuk sebagai sutradara adalah Ry Russo-Young, sineas wanita berusia 35 tahun, yang sebelumnya kerap menghasilkan film-film independen semacam You Won't Miss Me (2009) dan Nobody Walks (2012).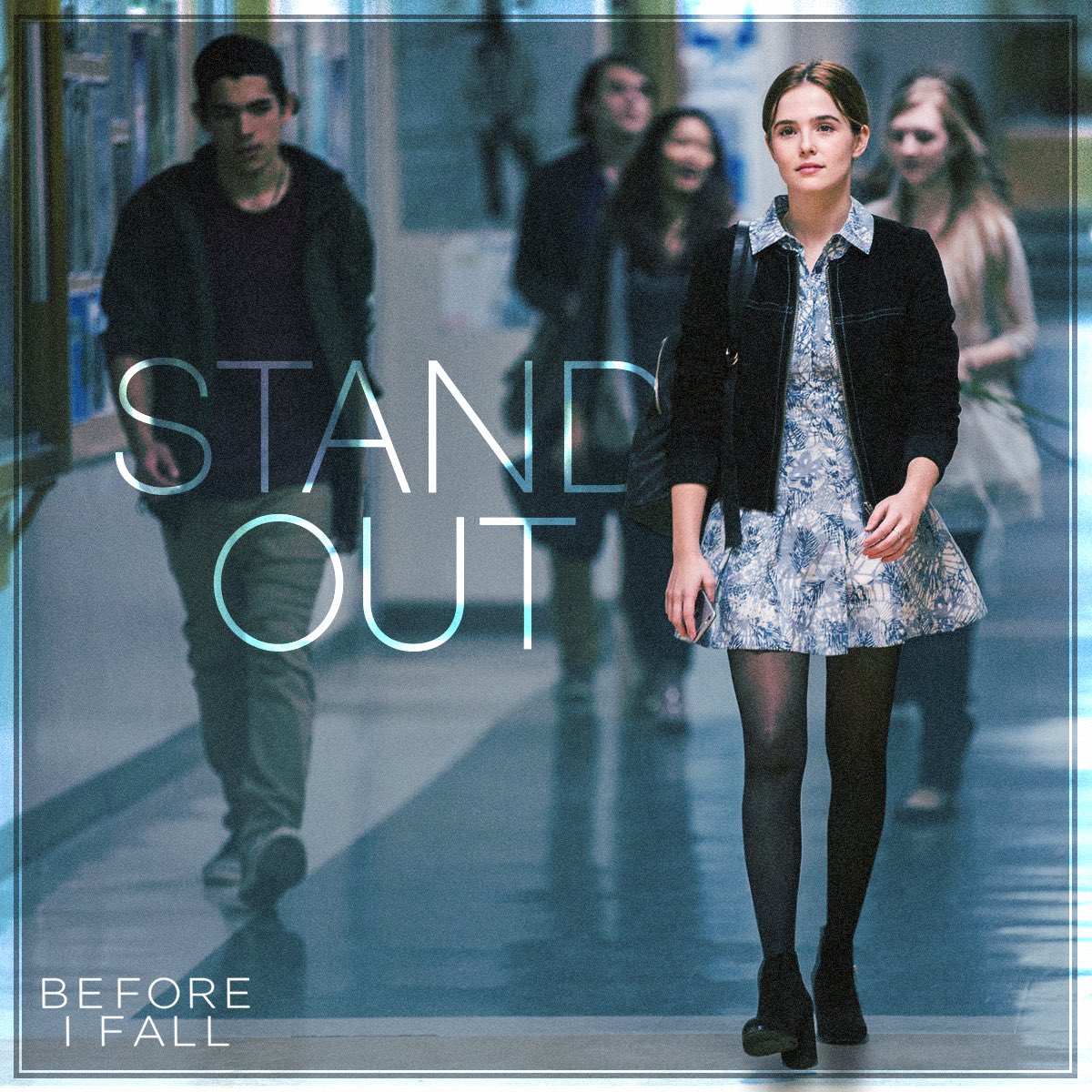 Kisah Before I Fall, yang mulai tayang di bioskop-bioskop Cinema 21 pada hari Kamis (18/5), berfokus pada kehidupan seorang cewek ababil berusia 17 tahun, Samantha Kingston (Zoey Deutch), yang bisa dibilang sangat sempurna. Dia memiliki segalanya: kaya raya, pacar ganteng, dan tiga sahabat yang setia.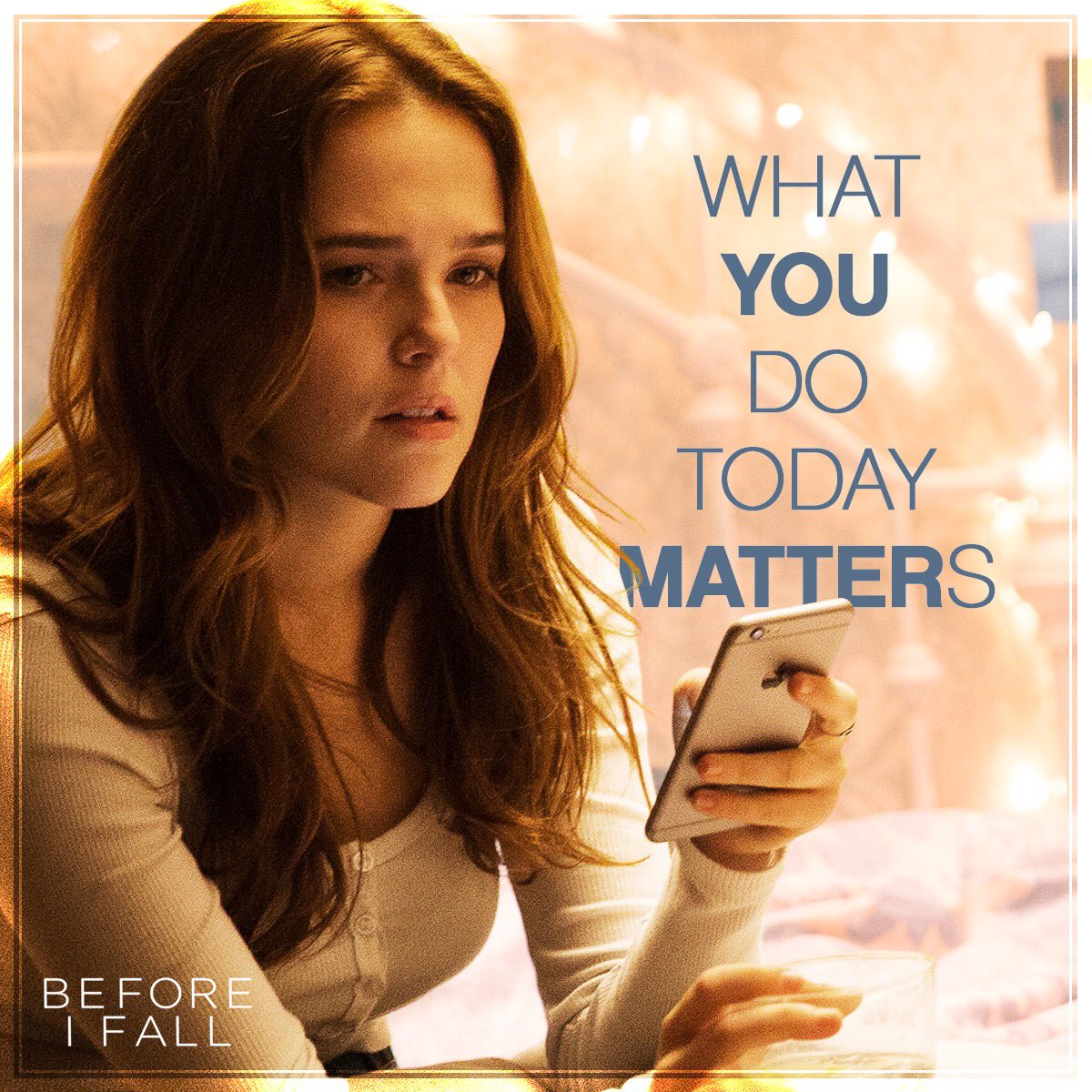 Sam juga sangat populer di sekolahnya. Kecantikannya membuat banyak cowok memujanya. Terbukti, saat Cupid's Day, yang jatuh pada 12 Februari, dia banyak kiriman bunga mawar. Berdasarkan tradisi di Amerika, jumlah bunga yang didapat saat Cupid's Day memang menunjukkan tingkat popularitas seorang cewek di sekolah.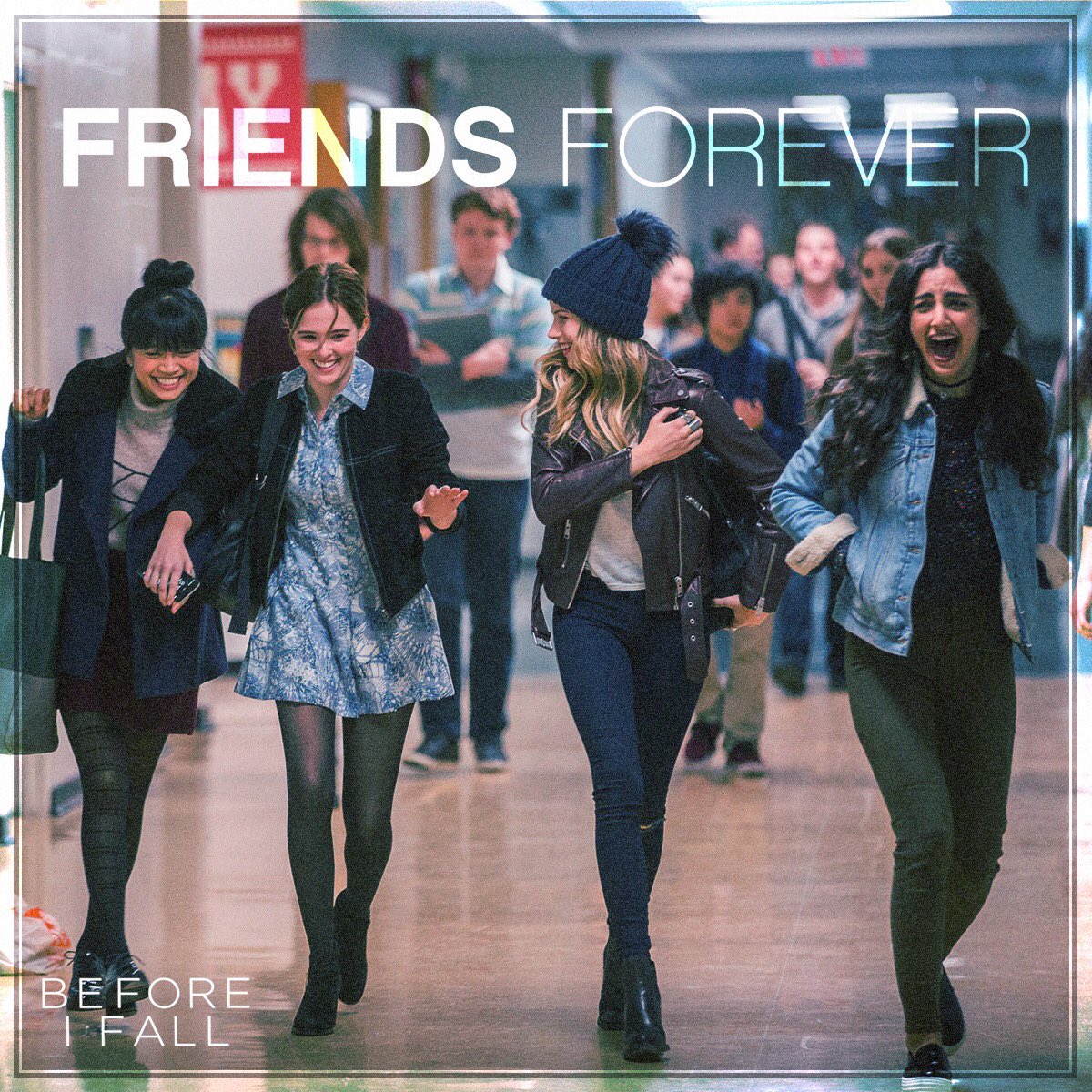 Namun, tak ada gading yang tak retak. Seperti halnya cewek-cewek populer lainnya, Sam juga punya kebiasaan buruk. Bersama tiga sobatnya, Lindsay (Halston Sage), Ally (Cynthy Wu) dan Elody (Medalion Rahimi), dia sering nge-bully cewek-cewek kuper di sekolahnya, terutama Juliet Sykes (Elena Kampouris), yang tidak mendapat setangkai bunga pun saat Cupid's Day.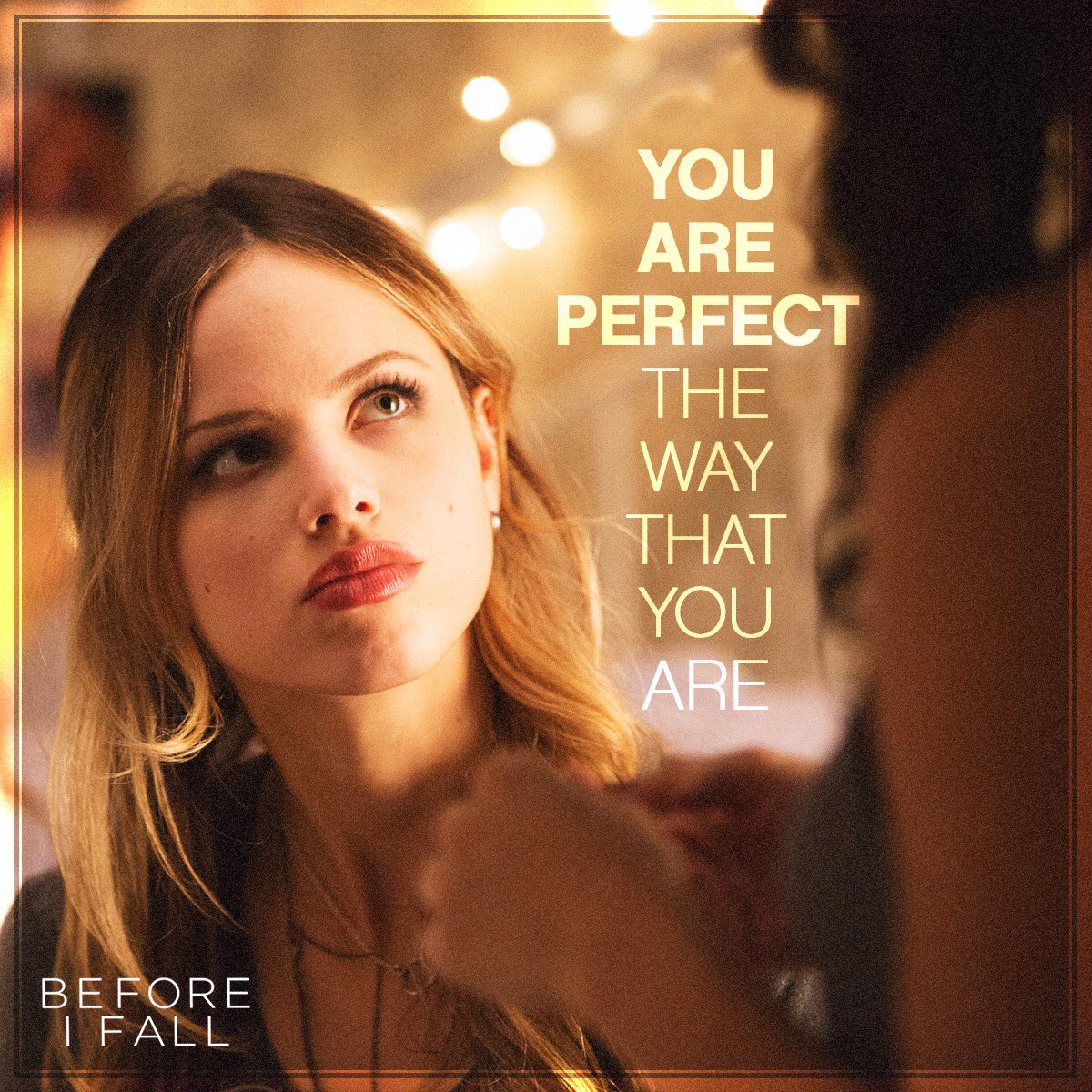 Bahkan, bully-an Sam and the gang tidak hanya berhenti di sekolah. Malamnya, saat menghadiri sebuah pesta di rumah seorang cowok ganteng, Kent McFuller (Logan Miller), mereka kembali mengintimidasi dan menghina Juliet habis-habisan, hingga akhirnya gadis introvert itu pulang dengan berderai air mata.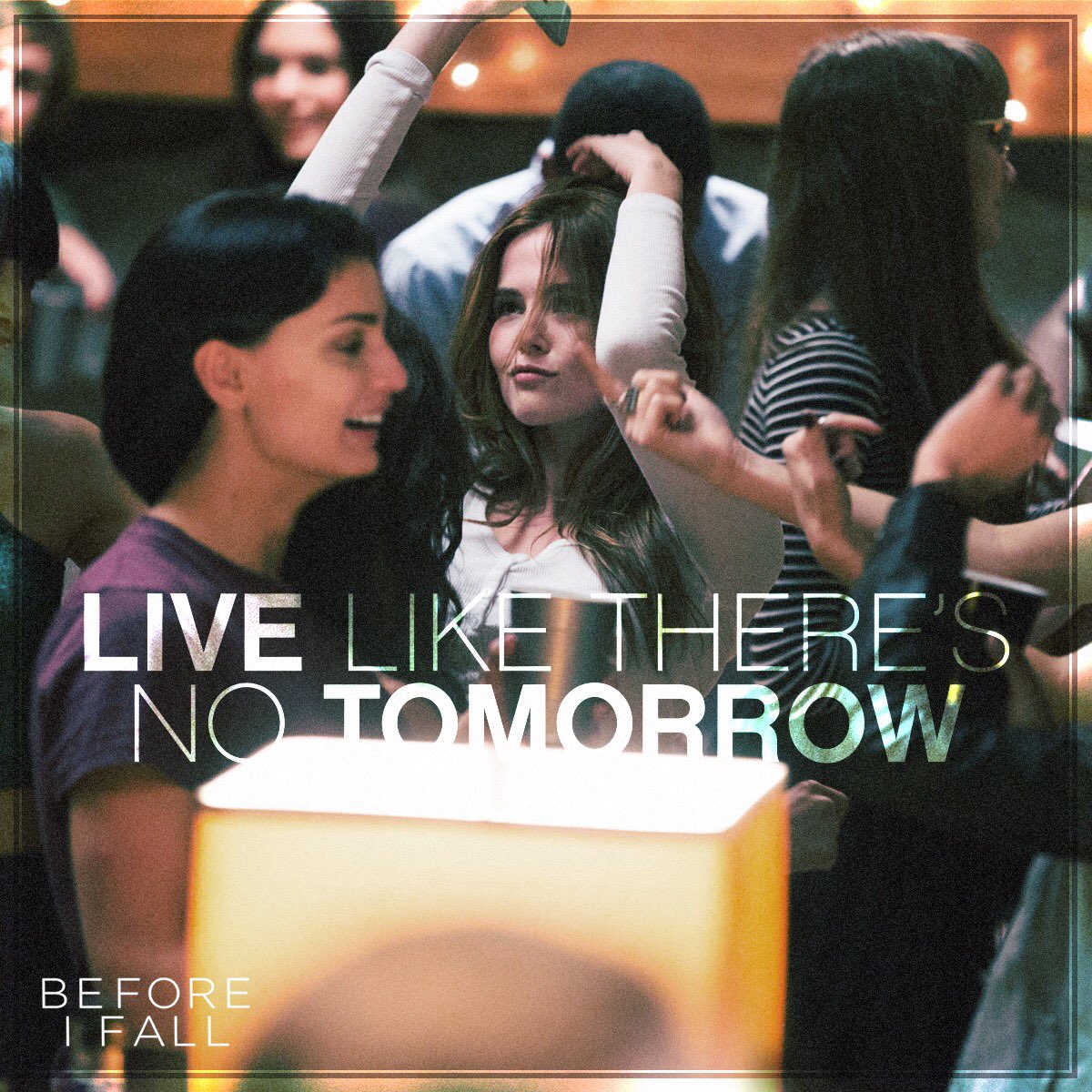 Akan tetapi, seperti sebuah karma, kejahatan yang dilakukan oleh Sam dkk langsung mendapat balasan. Sepulang dari pesta, mobil yang mereka tumpangi mengalami kecelakaan. Sam pun tewas di tempat kejadian.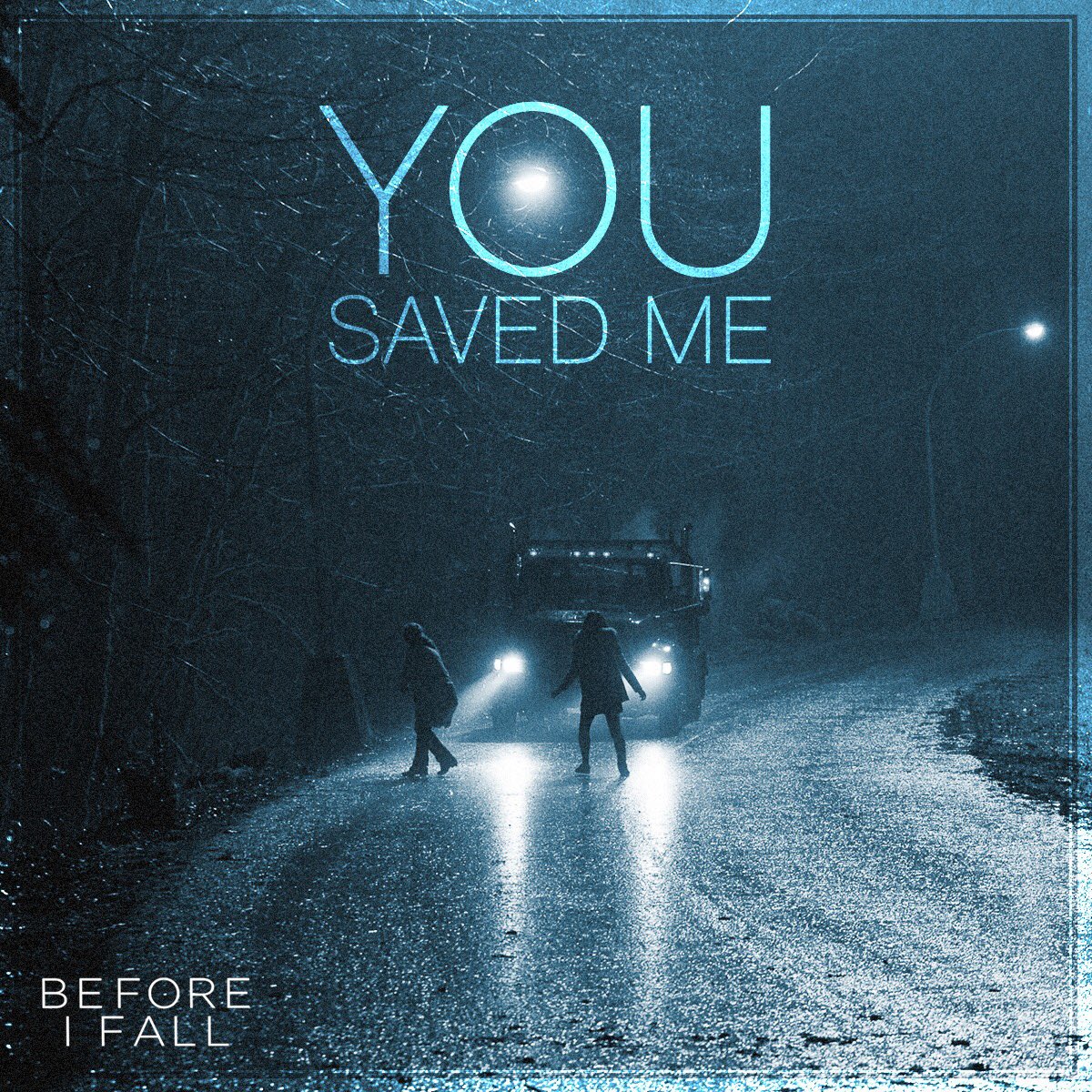 Seharusnya, ini menjadi akhir dari kisah Sam. Namun, ternyata, semesta berkehendak lain. Sebuah keajaiban terjadi. Saat membuka mata, Sam justru terbangun di pagi hari tanggal 12 Februari. Cewek cantik tersebut diberi kesempatan untuk mengulang hari terakhirnya, saat Cupid's Day, sebelum akhirnya kembali tewas karena kecelakaan pada malam harinya. Hal aneh itu berlangsung terus-menerus. Berulang-ulang..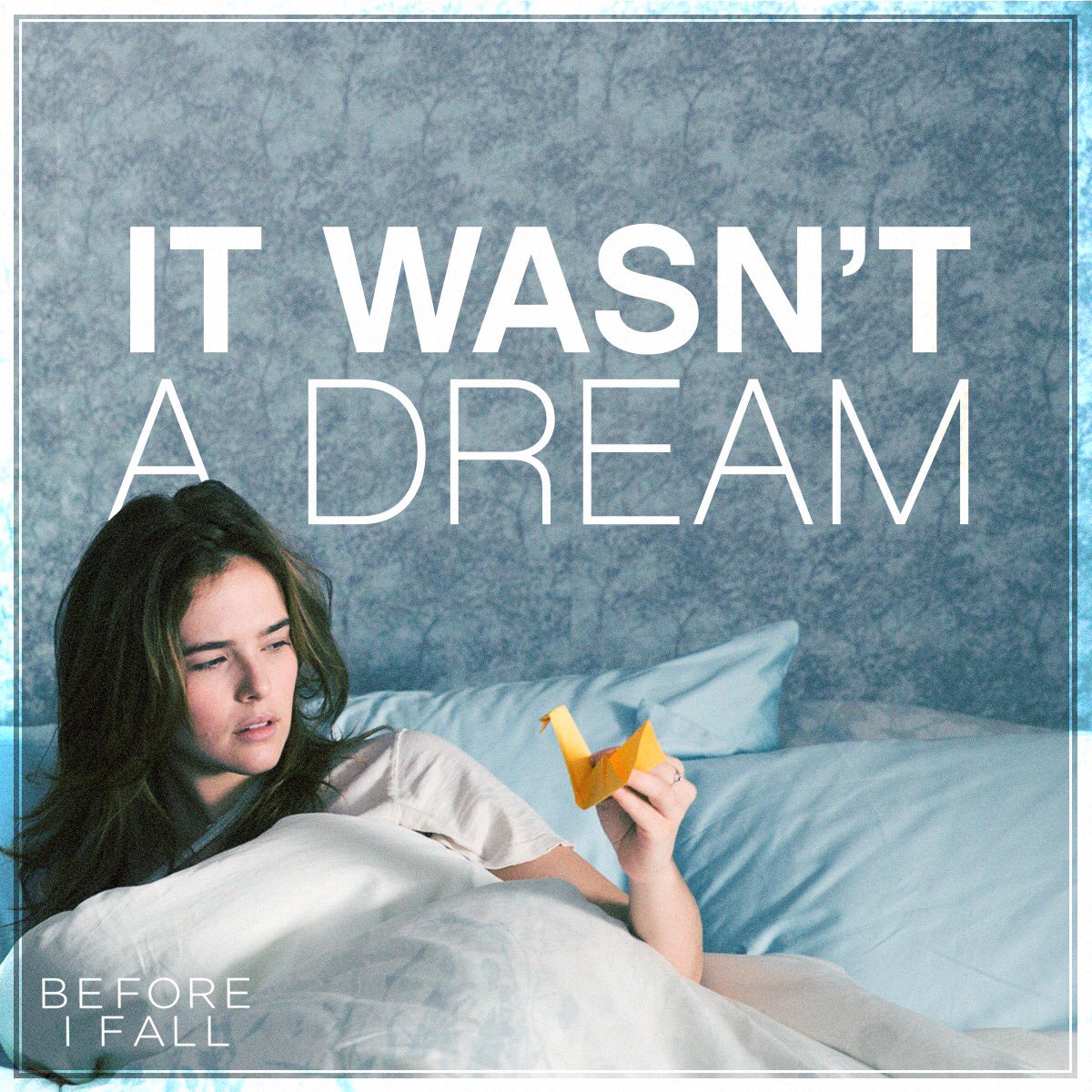 Sam pun kemudian mulai menyadari kesalahan-kesalahan yang dia perbuat selama hidupnya. Termasuk, salah satunya, saat nge-bully Juliet, si gadis malang. Dia berusaha untuk berbuat baik di satu hari sisa hidupnya. Dengan tujuan untuk mengubah takdir. Mampukah akhirnya Sam menghindar dari kematian yang memang sudah digariskan untuknya?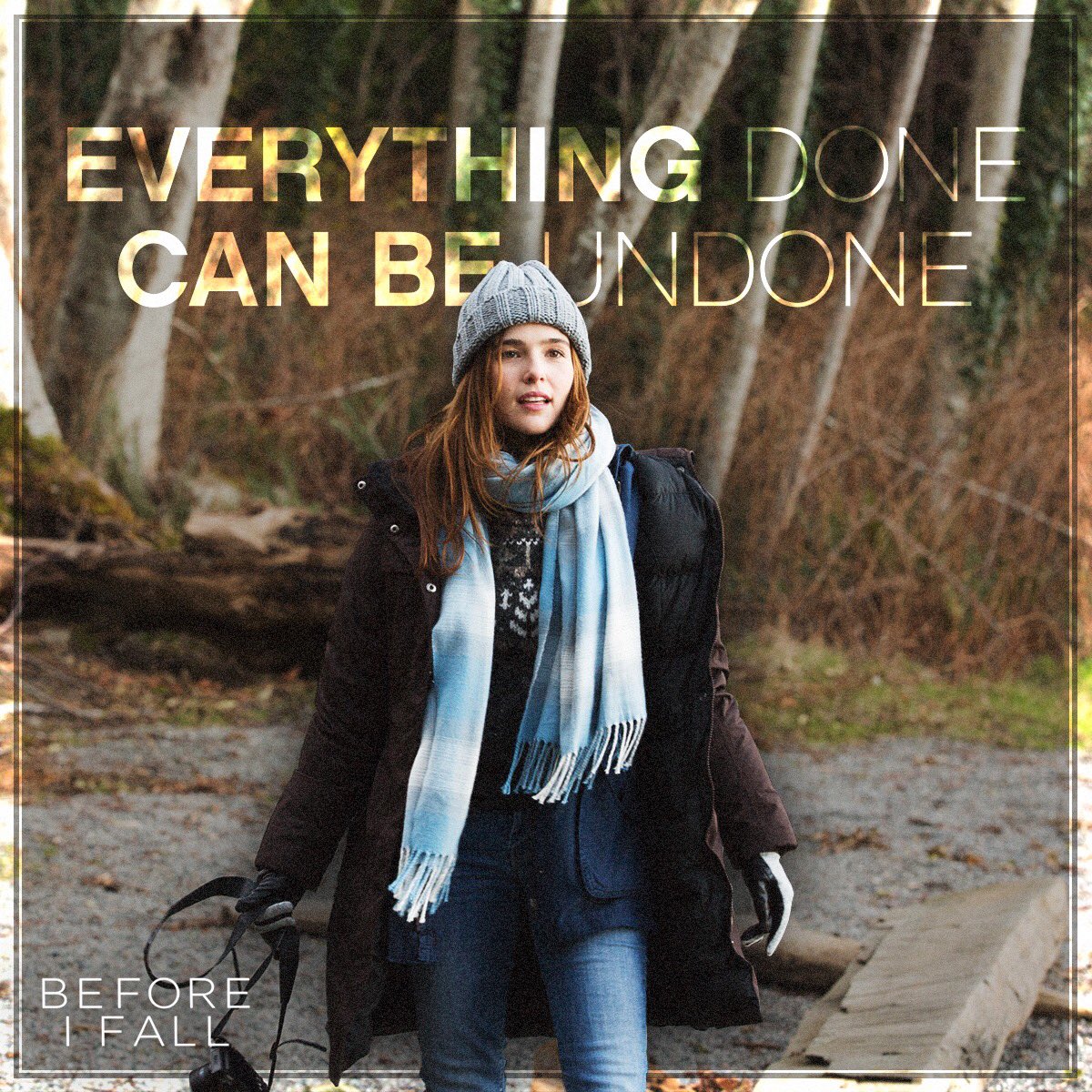 Sebelum Before I Fall, tema kehidupan berulang sebenarnya sudah sering diangkat di berbagai film. Yang paling terkenal adalah Groundhog Day (1993) yang dibintangi oleh Bill Murray. Lalu, juga ada The Butterfly Effect (2004)-nya Ashton Kutcher, Source Code (2011)-nya Jake G, Predestination (2014)-nya Ethan Hawk, hingga Edge of Tomorrow (2014)-nya Tom Cruise.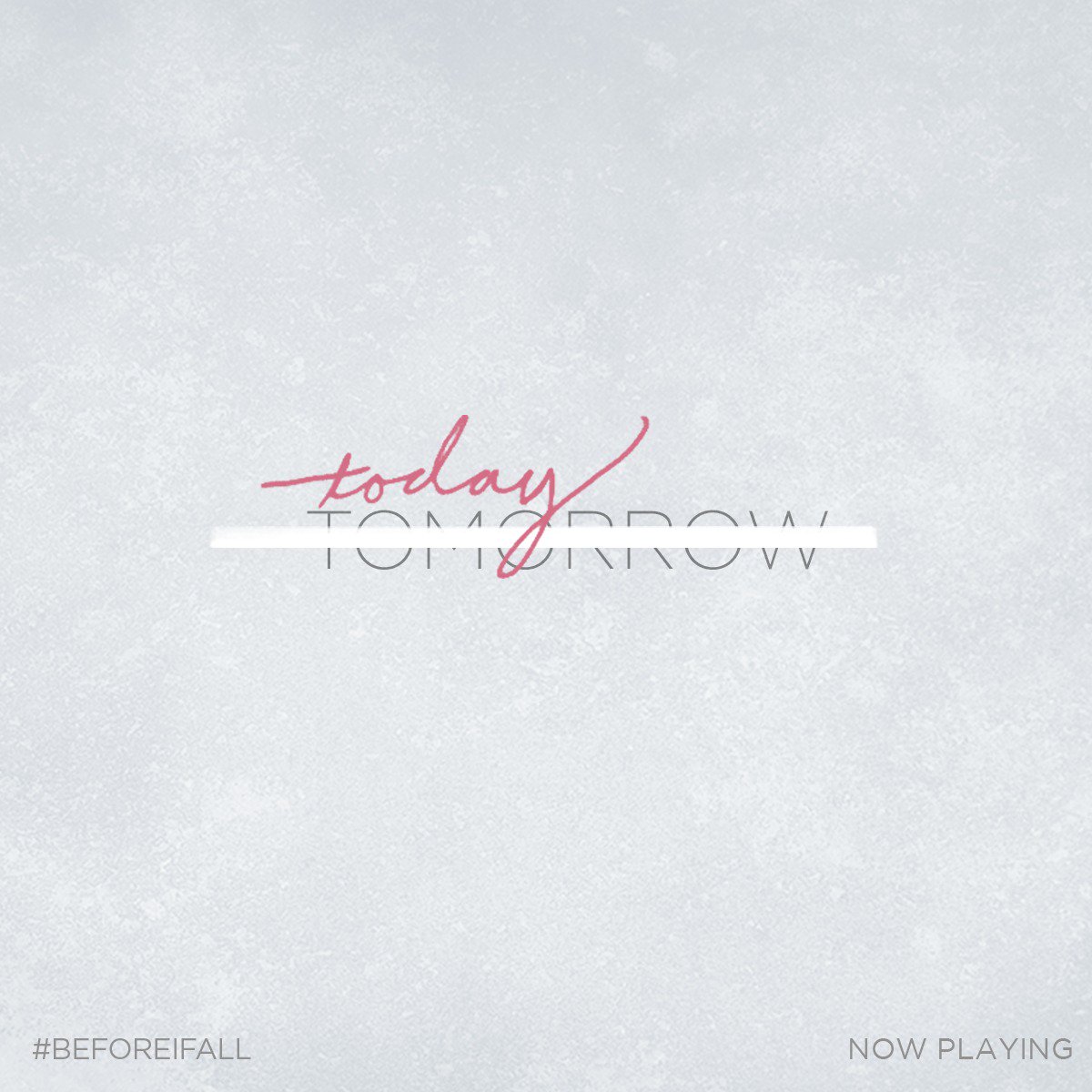 Benang merah dari film-film tersebut adalah sang tokoh utama kembali ke masa lalu setelah mengalami kematian. Mereka juga berusaha untuk mengubah masa depan. Berulang-ulang. Seperti sebuah siklus.
Bedanya, Before I Fall ber-genre young adult, sehingga banyak mengulas permasalahan para remaja, mulai dari pacaran, persahabatan, hingga keluarga. Bisa dibilang, Before I Fall ini adalah perpaduan antara Groundhog Day dengan If I Stay (2014)-nya Chloe Grace Moretz yang banyak menguras air mata itu.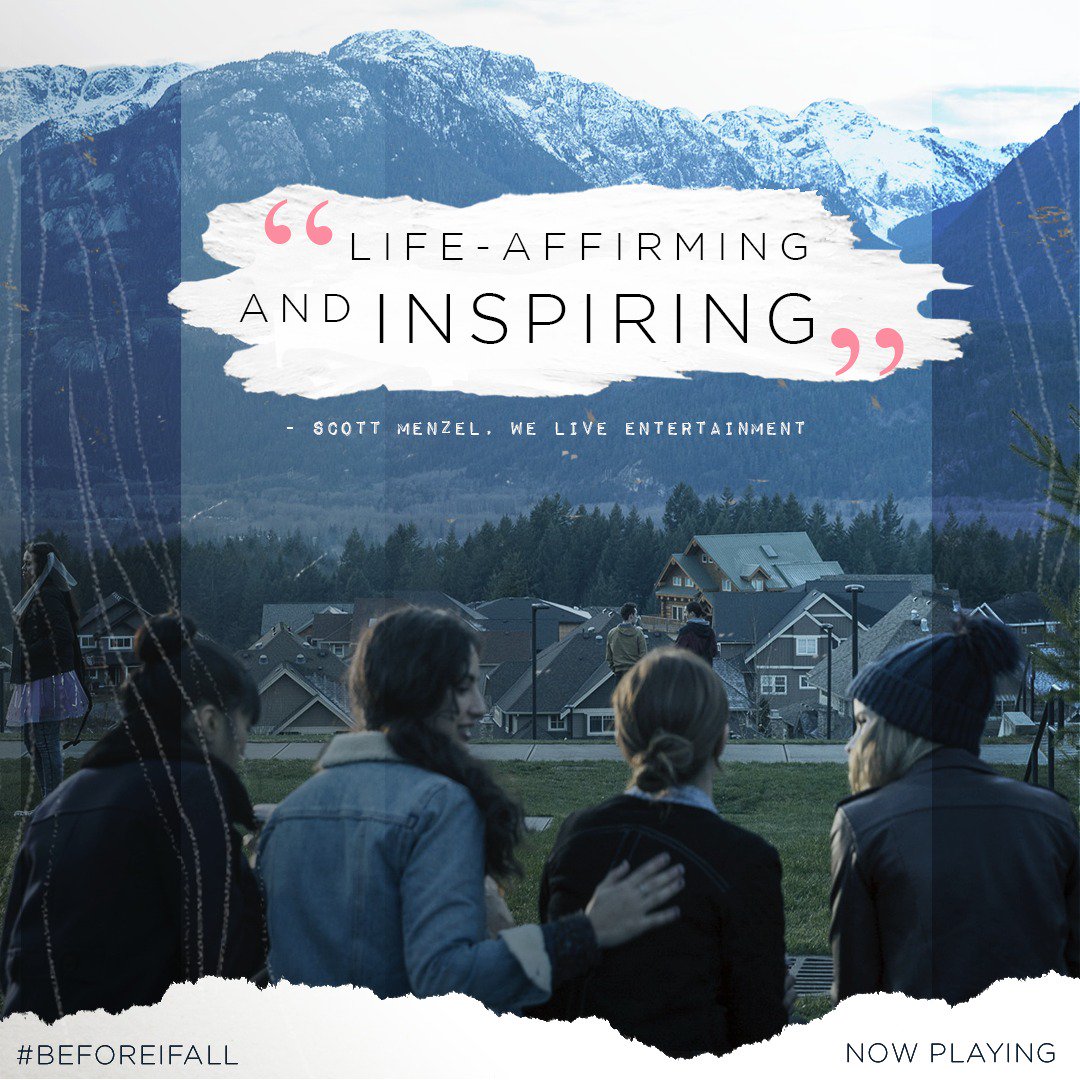 Seperti versi novelnya, setelah tayang di Sundance Film Festival pada 21 Januari 2017 dan dirilis di Amerika Serikat pada 3 Maret 2017 yang lalu, Before I Fall juga mendapat respon cukup positif dari para kritikus. Film berbujet USD 5 juta ini dinilai memberi perspektif baru untuk genre young adult.
Meski banyak adegan sama yang diulang-ulang, tidak akan membuat penonton cepat bosan. Jalan ceritanya juga sangat mudah dipahami. Ditambah dengan akting bintang baru Zoey Deutch yang mendapat banyak pujian, membuat Before I Fall semakin menarik untuk ditonton.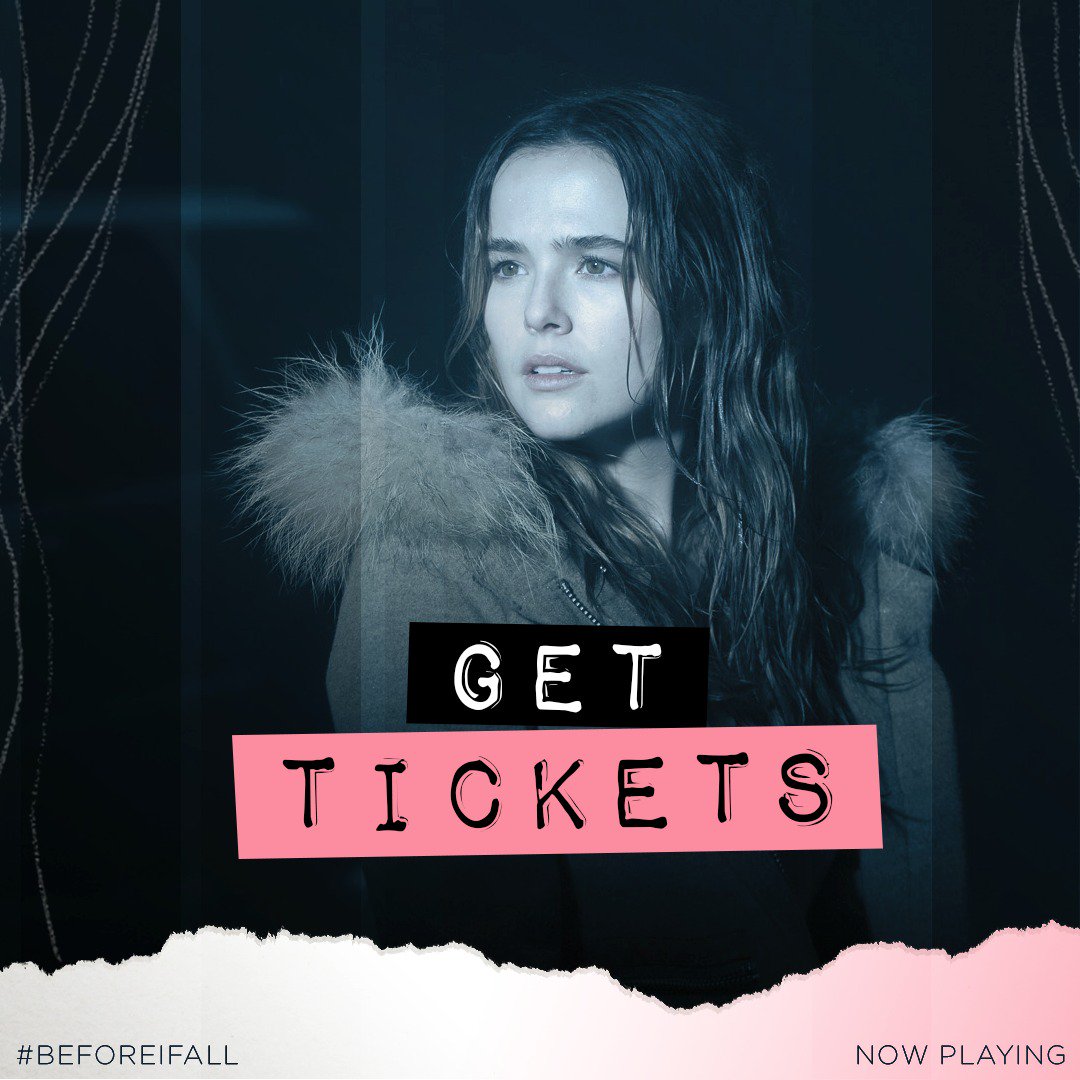 Pesan yang ingin disampaikan oleh film berdurasi 99 menit ini juga sangat dalam dan sarat makna, yaitu bagaimana kita menghargai kehidupan dan mengisinya dengan kasih sayang bersama orang-orang di sekitar. Seandainya diberi kesempatan untuk mengulang satu hari lagi sebelum maut menjemput, apa yang bakal kita lakukan?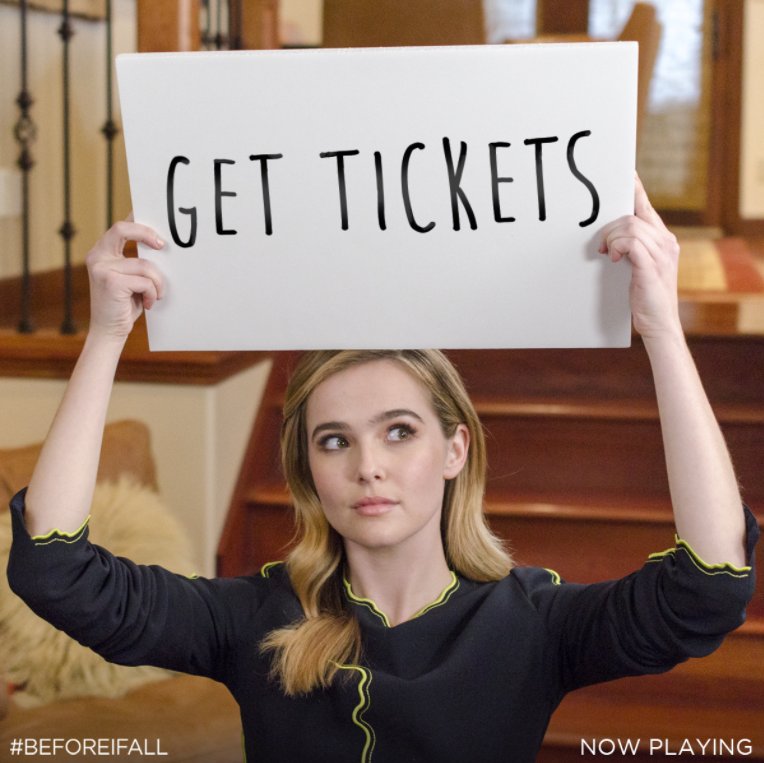 ***
Before I Fall
Sutradara: Ry Russo-Young
Produser: Matthew Kaplan, Brian Robbins, Jonathan Shestack
Penulis Skenario: Maria Maggenti
Berdasarkan: Before I Fall by Lauren Oliver
Pemain: Zoey Deutch, Halston Sage, Logan Miller, Kian Lawley, Jennifer Beals, Diego Boneta, Elena Kampouris
Musik: Adam Taylor
Sinematografi: Michael Fimognari
Penyunting: Joe Landauer
Produksi: Awesomeness Films, Jon Shestack Productions
Distributor: Open Road Films
Durasi: 99 menit
Budget: USD 5 juta
Rilis: 21 Januari 2017 (Sundance), 3 Maret (Amerika Serikat), 18 Mei 2017 (Indonesia)
Rating (hingga 19 Mei 2017)
IMDb: 6,4/10
Rotten Tomatoes: 66%
Metacritic: 58/100
CinemaScore: B