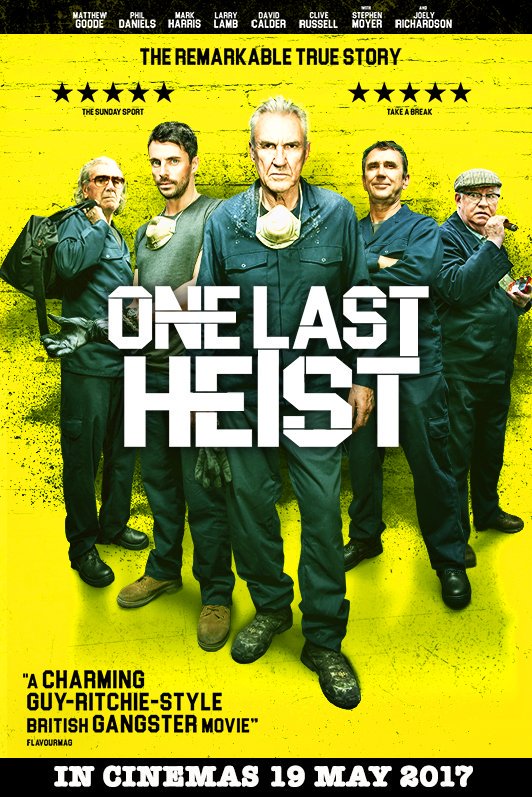 The Hatton Garden Vault di London pernah menyandang status sebagai tempat penyimpanan barang mewah paling aman di seantero Inggris. Namun, pada bulan April 2015, reputasi fasilitas yang terletak di bawah tanah tersebut langsung runtuh setelah sekawanan pencuri berhasil membobol dan menggondol berbagai macam perhiasan, seperti berlian, mutiara dan zamrud.
Dengan nilai total barang curian mencapai GBP 200 juta, insiden tersebut tercatat sebagai salah satu pencurian terbesar sepanjang sejarah Inggris. Dan, yang lebih memalukan, terutama bagi The Hatton Garden Vault, aksi ala film The Italian Job tersebut dilakukan oleh sekelompok pria lanjut usia, alias kakek-kakek jompo!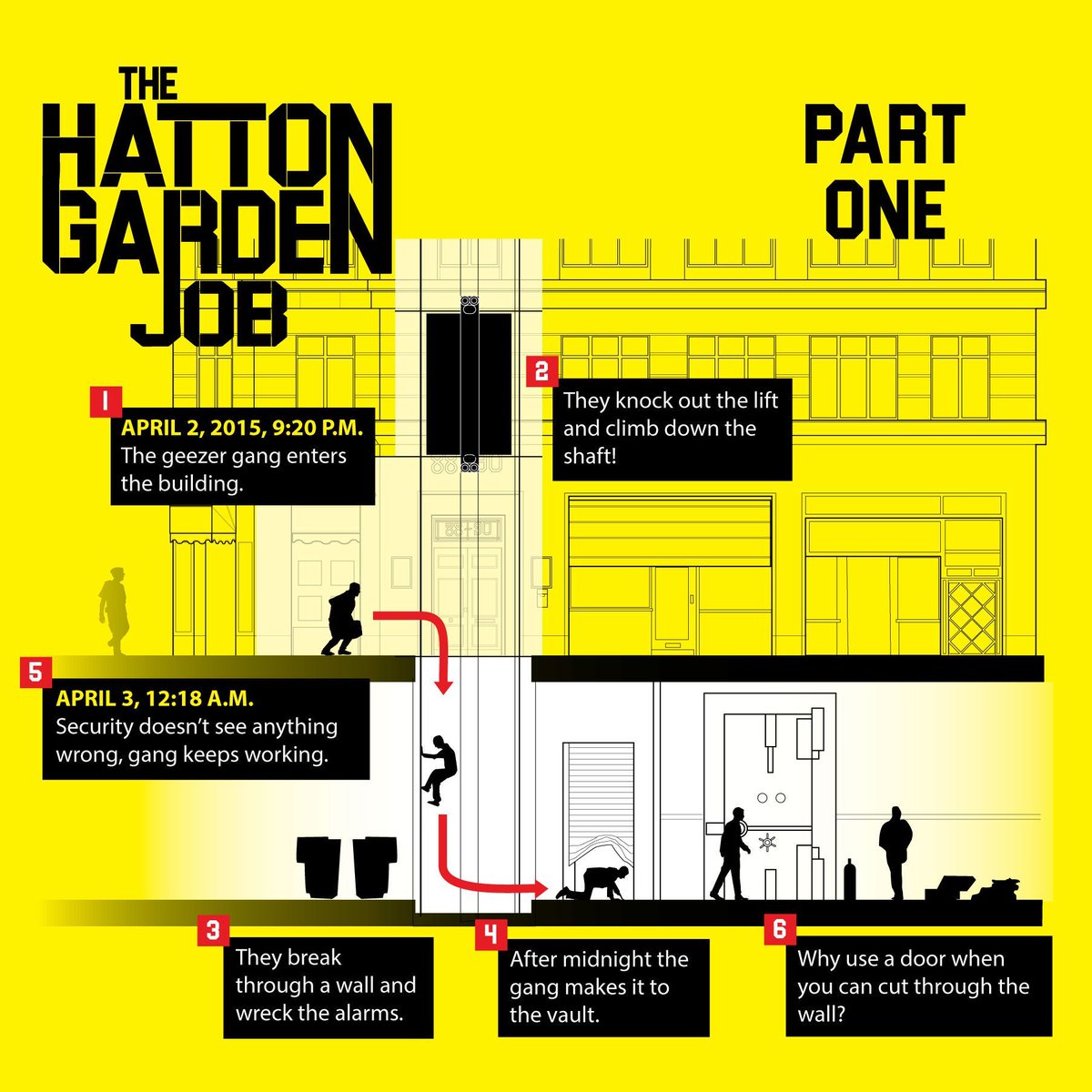 Kisah kriminal unik itulah yang coba diangkat oleh sutradara Ronnie Thompson menjadi sebuah film berjudul The Hatton Garden Job. Di Indonesia, film berdurasi 93 menit tersebut mulai tayang di bioskop-bioskop Cinemaxx Theatre dan CGV Cinemas pada hari Jumat (19/5) yang lalu dengan judul One Last Heist.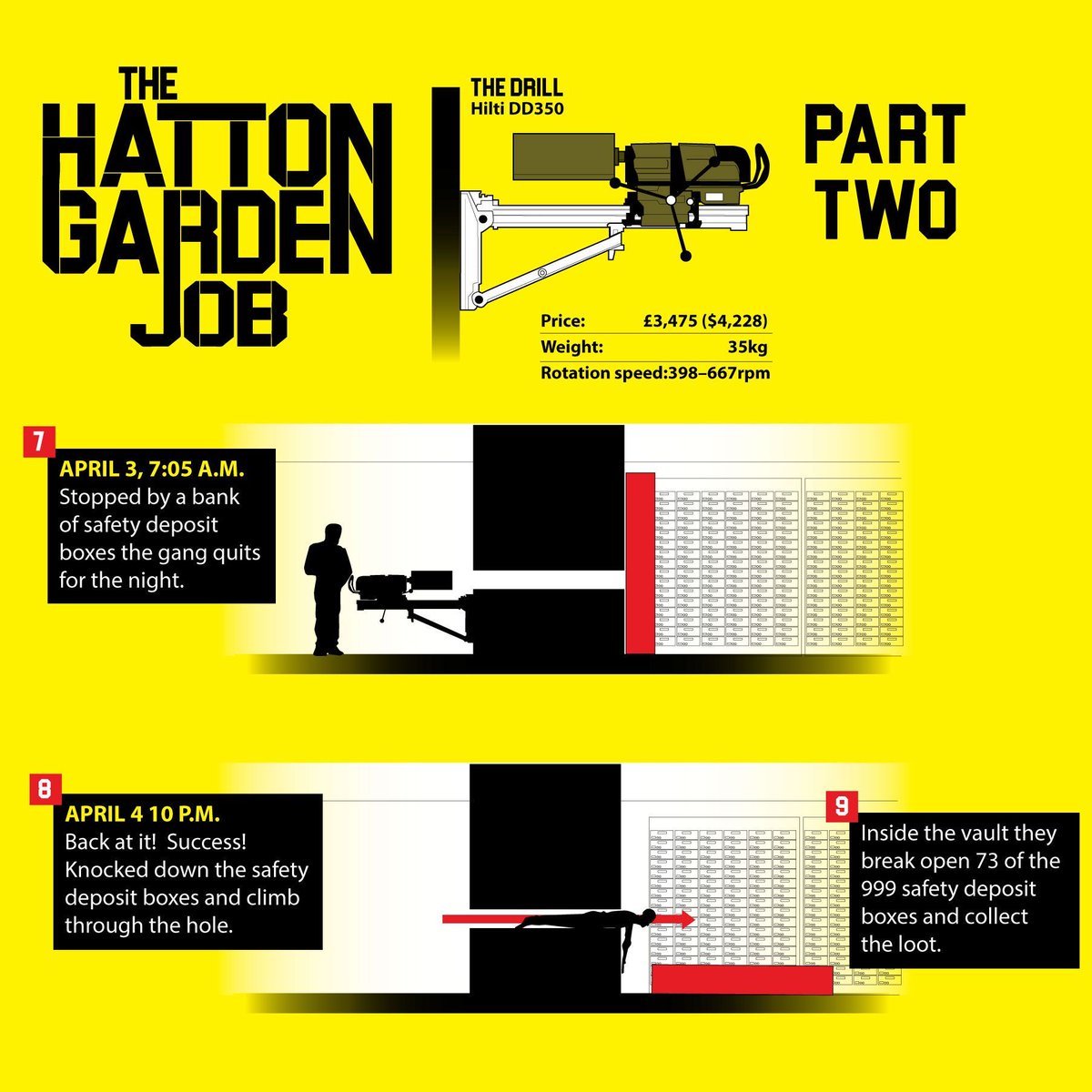 Alur cerita film yang sekilas mirip dengan Ocean's Eleven (2001) dan The Italian Job (2003) itu tidak berbeda jauh jika dibandingkan dengan kejadian nyatanya. Seorang pencuri misterius, yang dikenal sebagai XXX (Matthew Goode), ditawari peluang untuk membobol Hatton Garden Vault sebelum dia pensiun dari dunia kelam tersebut. Untuk melakukan aksi terakhirnya, XXX kemudian merekrut kawan-kawannya, sesama pencuri yang sudah berpengalaman. Selain harus mengelabui para polisi, mereka juga dihadapkan pada ancaman dari kelompok mafia Hungaria.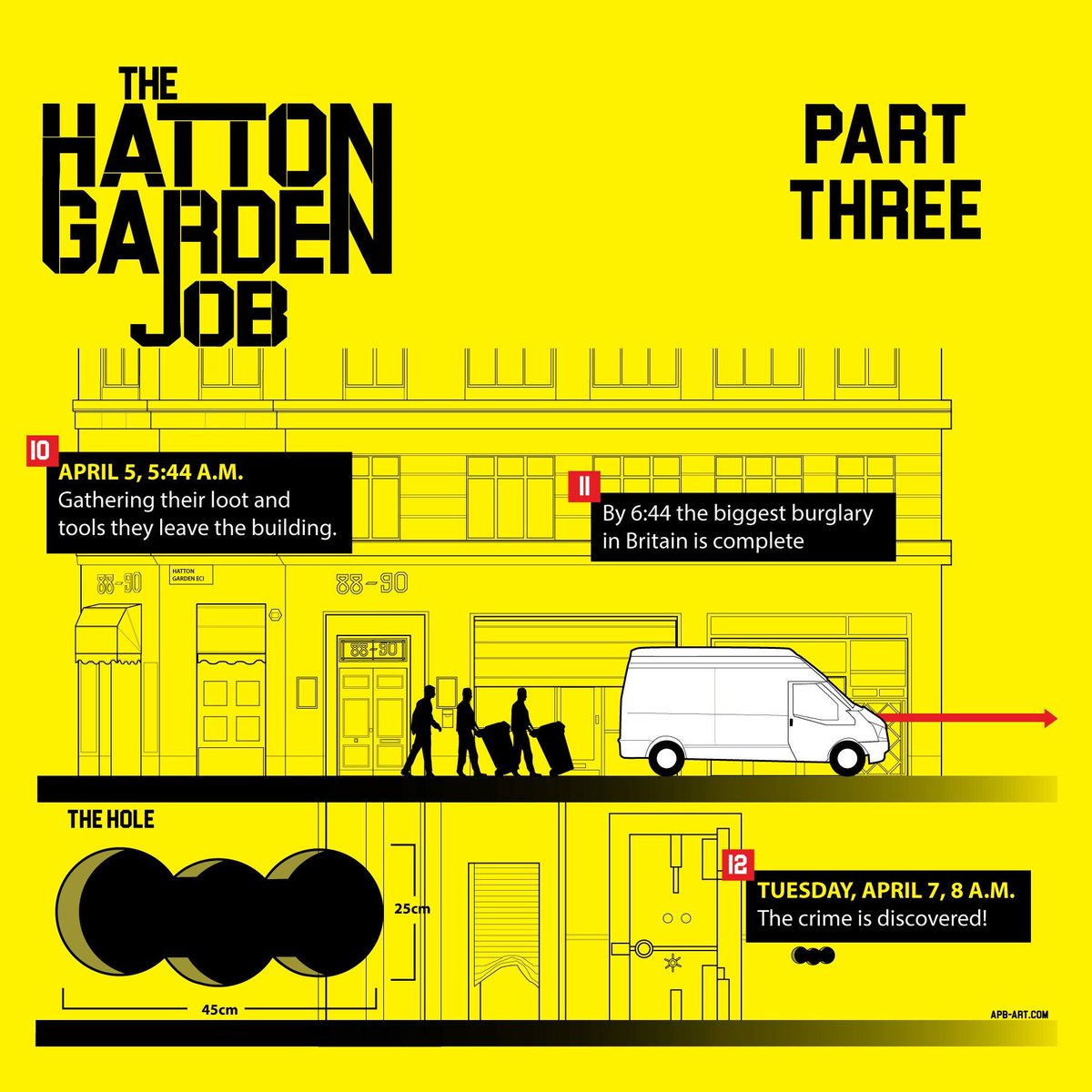 Bagi yang suka film-film bertema heist, alias pencurian, tidak ada salahnya menonton The Hatton Garden Job. Yang membuat kurang menarik, mungkin, karena pemain-pemainnya tidak terkenal. Seandainya yang membintangi adalah George Clooney atau Brad Pitt, pasti bakal banyak yang tertarik menontonnya.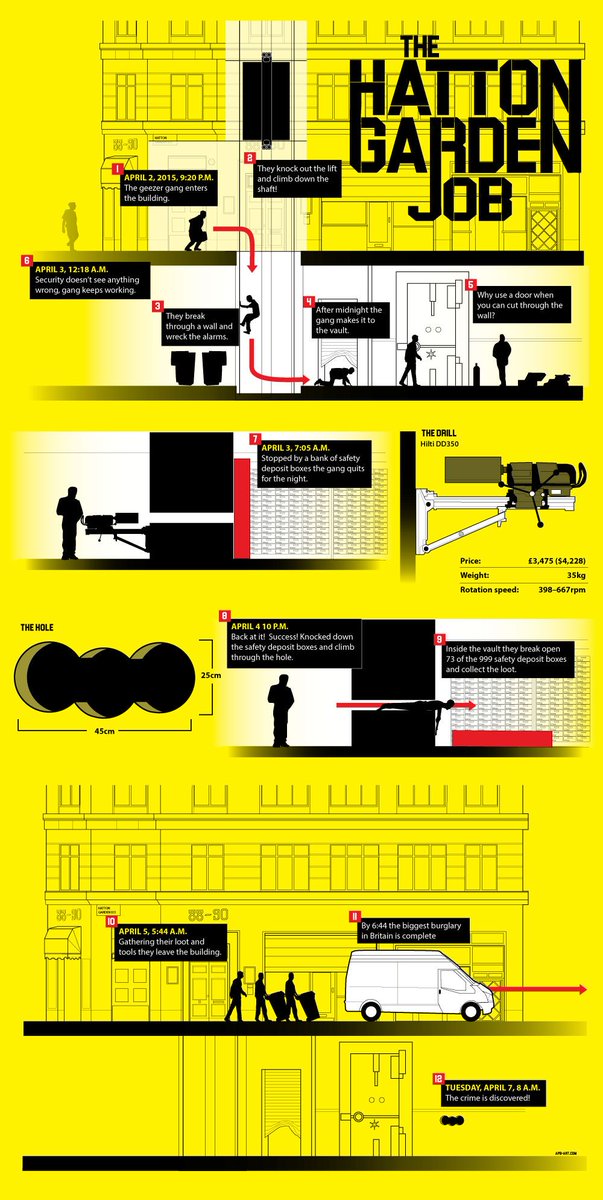 ***
One Last Heist
Sutradara: Ronnie Thompson
Produser: Ben Jacques
Penulis Skenario: Ray Bogdanovich, Dean Lines, Ronnie Thompson
Pemain: Matthew Goode, Joely Richardson, Stephen Moyer, Clive Russell
Musik: Paul Arnold, Andrew Barabas
Sinematografi: Arthur Mulhern
Penyunting: Emma Gaffney
Produksi: Fiction Films
Distributor: IEG (Indonesia)
Durasi: 93 menit
Rilis: 14 April 2017 (Inggris), 19 Mei 2017 (Indonesia)
Rating (hingga 21 Mei 2017)
IMDb: 7,9/10
Rotten Tomatoes: 27%