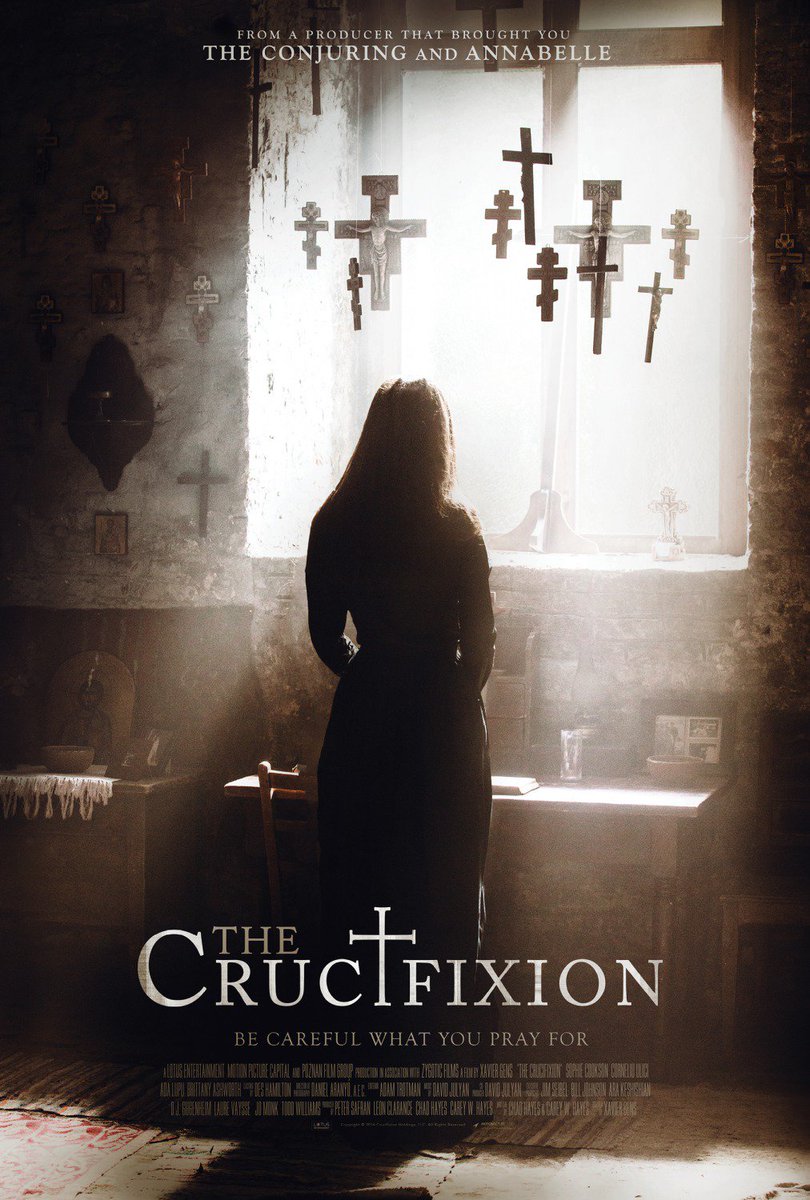 Tema eksorsisme, alias pengusiran roh jahat yang merasuki tubuh manusia, masih menjadi tema favorit dari berbagai film horror. Yang paling legendaris, tentu saja, adalah The Exorcist (1973), yang diadaptasi dari novel berjudul sama, terbitan tahun 1971, karya William Peter Blatty.
Lalu, dalam empat tahun terakhir, para moviemania dihibur, sekaligus dibuat merinding (ngeri-ngeri sedap, pokoknya), oleh James Wan. Lewat mahakaryanya, franchise The Conjuring (2013) dan The Conjuring 2 (2016), sutradara asal Malaysia itu mengadaptasi kisah nyata pasangan pengusir setan, Ed dan Lorraine Warren, yang sangat inspiratif.
Tahun ini, sebelum menikmati kengerian Annabelle: Creation, yang merupakan spin-off dari The Conjuring, para horrormania akan lebih dahulu dihibur oleh The Crucifixion. Film besutan sutradara Xavier Gens itu mulai tayang di bioskop-bioskop Cinema 21 Indonesia pada hari Selasa (18/7) ini.
Kisah The Crucifixion sendiri, kabarnya, diangkat dari kejadian nyata. Ber-setting di negeri para vampire, Rumania, pada tahun 2004. Tentang seorang pastor bernama Romo Anton Dimitru (Corneliu Ulici) yang kerap melakukan praktik eksorsisme. Dalam sebulan, dia bisa melakukan 10 kali pengusiran setan.
Suatu ketika, Romo Anton menghadapi sebuah kasus berat. Dia harus mengusir setan yang merasuki tubuh Suster Adeline Marinescu (Olivia Nita). Malangnya, nyawa sang suster akhirnya tak bisa diselamatkan.
Uskup Gornik (Matthew Zajac), yang mengetahui praktik eksorsisme tersebut, menyalahkan tindakan Romo Anton. Bersama sejumlah suster yang telah membantunya, sang pastor dituduh telah membunuh Adeline dan kemudian dijebloskan ke penjara.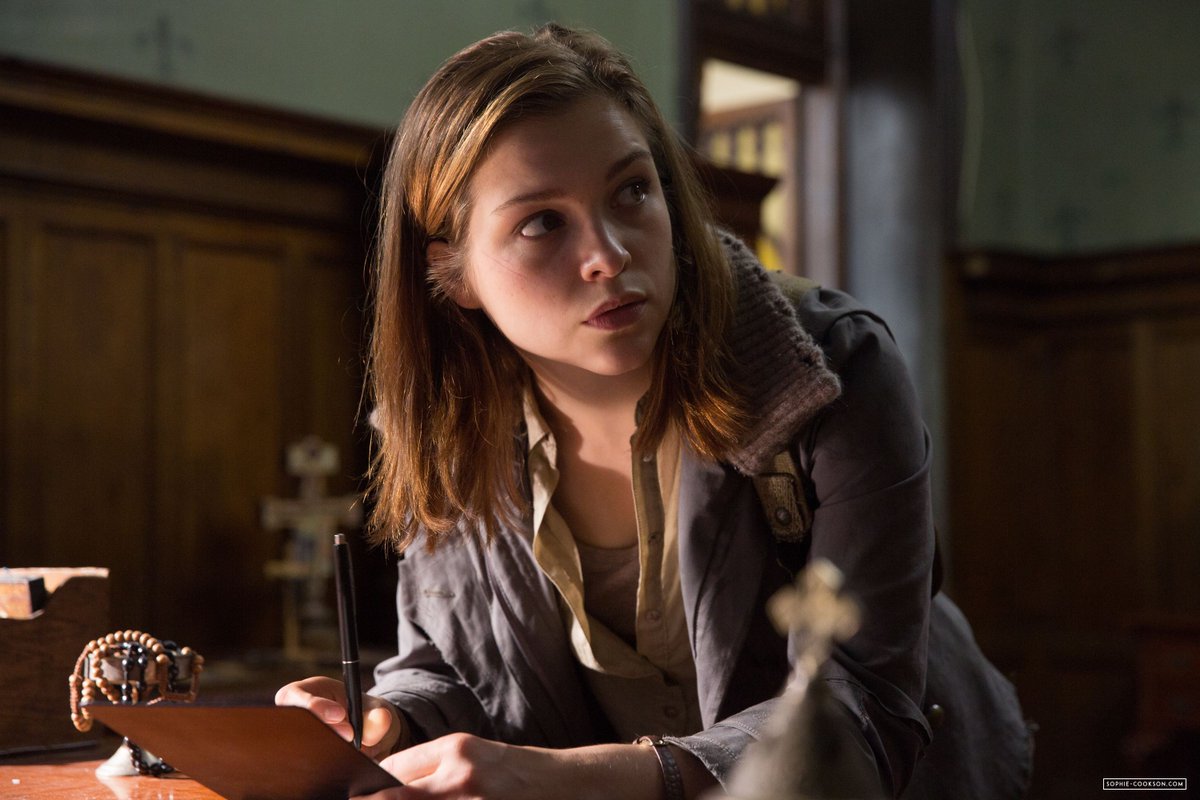 Kasus kematian Suster Adeline yang misterius itu lantas menjadi buah bibir di Rumania. Seorang reporter sexy bernama Nicole Rawlins (Sophie Cookson) kemudian berusaha untuk menginvestigasinya. Semacam Aiman Witjaksono kalau di KompasTV.
Nicole pun mulai mewawancarai orang-orang yang terlibat dalam kasus tersebut, yaitu Romo Anton, Suster Vaduva (Brittany Ashworth) dan abang Adeline, Stefan Marinescu (Ivan Gonzalez). Sang pastor, tentu saja, langsung menyangkal tuduhan telah membunuh sang biarawati. Menurutnya, Suster Adeline tewas saat dia melakukan praktik eksorsisme.
Sebagai seorang jurnalis yang gigih, Nicole terus menggali fakta. Namun, hal tersebut juga mendatangkan sejumlah konsekuensi. Semakin dekat dengan Romo Anton, semakin banyak kejadian ganjil yang dia alami. Nicole pun mulai percaya bahwa sang pastor memang sedang berjuang untuk melawan iblis!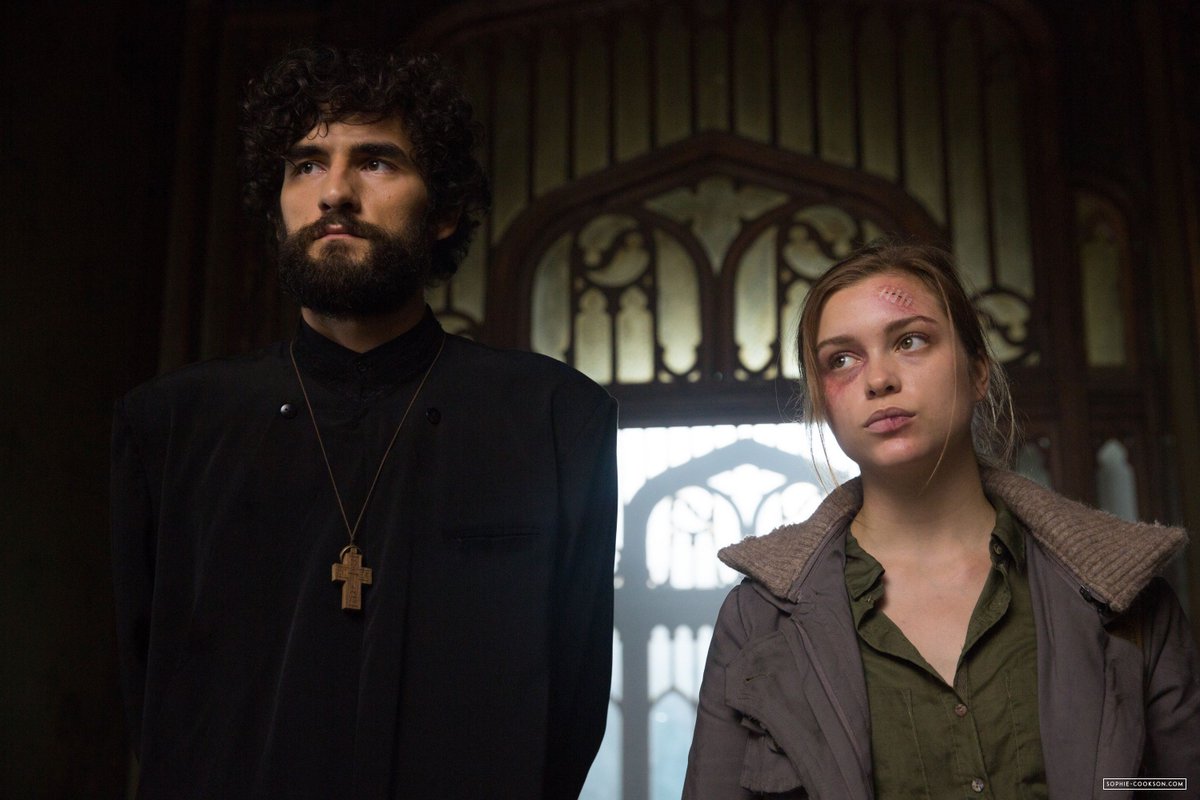 Setelah diputar di beberapa negara, termasuk tayang midnight di Indonesia mulai beberapa pekan yang lalu, para pengamat banyak memuji sinematografi The Crucifixion yang kabarnya bagus. Apalagi, hal tersebut juga ditunjang oleh pemandangan alam Rumania yang memang indah.
Sutradara Xavier Gens yang berasal dari Prancis, tampaknya, berupaya menghadirkan sebuah film horror yang puitis dengan momen-momen yang memanjakan mata. Berbeda dengan film-film horror pada umumnya yang kerap meneror penonton dengan visualisasi yang menyeramkan.
Namun, kekaleman sutradara Xavier Gens itu juga membuat The Crucifixion menjadi sebuah film horror yang tanggung. Penampakan setannya dianggap kurang seram dan sisi psychological thriller-nya juga kurang menegangkan.
Meski demikian, bagi para horrormania, tidak ada salahnya untuk menonton film berdurasi 92 menit ini. Kabarnya, ada beberapa adegan dalam The Crucifixion yang cukup membuat merinding. Terutama, pada saat Suster Adeline kerasukan setan..
***
The Crucifixion
Sutradara: Xavier Gens
Produser: Leon Clarance, Peter Safran
Penulis Skenario: Chad Hayes, Carey Hayes
Pemain: Sophie Cookson, Corneliu Ulici, Brittany Ashworth, Matthew Zajac, Diana Vladu
Musik: David Julyan
Sinematografi: Daniel Aranyo
Produksi: Motion Picture Capital
Durasi: 92 menit
Rilis: 18 Juli 2017 (Indonesia)
Rating (hingga 18 Juli 2017)
IMDb: 5,2/10