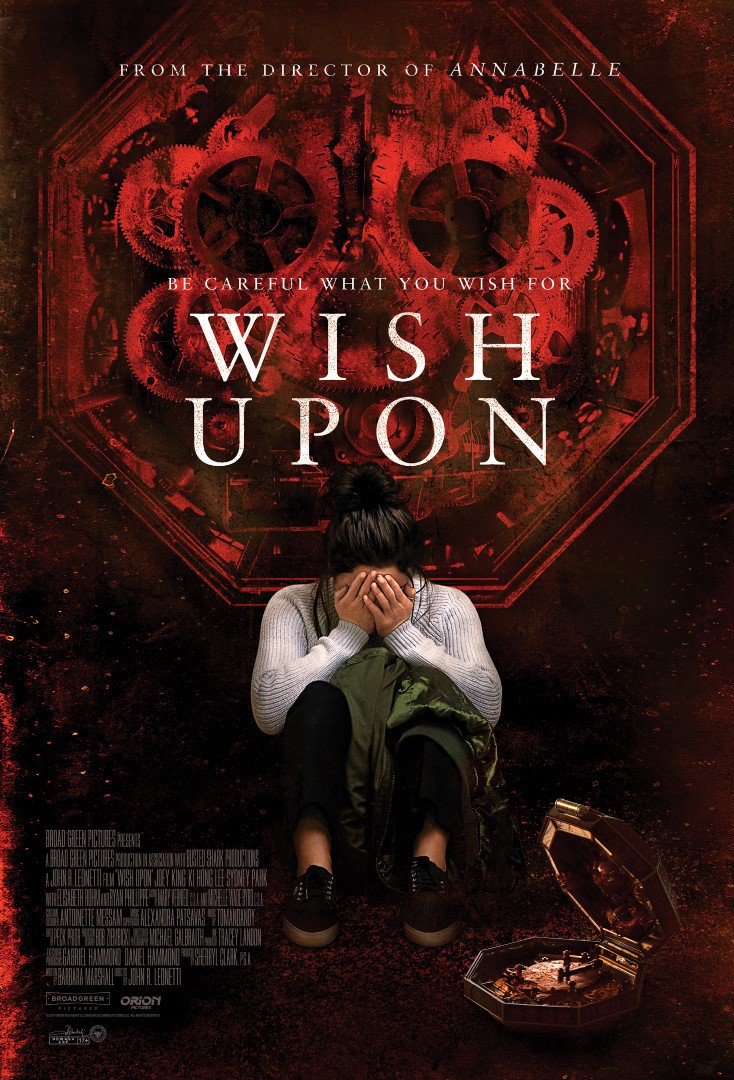 Di dunia perfilman, nama John Robert Leonetti, alias J. R. Leonetti, cukup dikenal sebagai sinematografer handal. Pria berusia 61 tahun tersebut sudah pernah terlibat dalam berbagai proyek film, terutama film-film horror dan thriller.
Dalam satu dekade terakhir, Leonetti banyak bekerja sama dengan sutradara film horror ternama, James Wan. Sinematografi film-film seperti Insidious (2010), The Conjuring (2013), dan Insidious: Chapter 2 adalah garapannya.
Selain sebagai sinematografer, Leonetti juga betkiprah sebagai sutradara. Film pertama yang dia besut adalah Mortal Kombat: Annihilation (1997). Lalu, diikuti oleh The Butterfly Effect 2 (2006).
Pada tahun 2014, Leonetti memulai debutnya sebagai sutradara film horror dengan menggarap Annabelle, yang merupakan spin-off dari The Conjuring-nya James Wan. Tahun ini, dia kembali menelurkan sebuah film horror thriller berjudul Wish Upon, yang baru mulai tayang di bioskop-bioskop Cinema 21 Indonesia pada hari Kamis (27/7) yang lalu.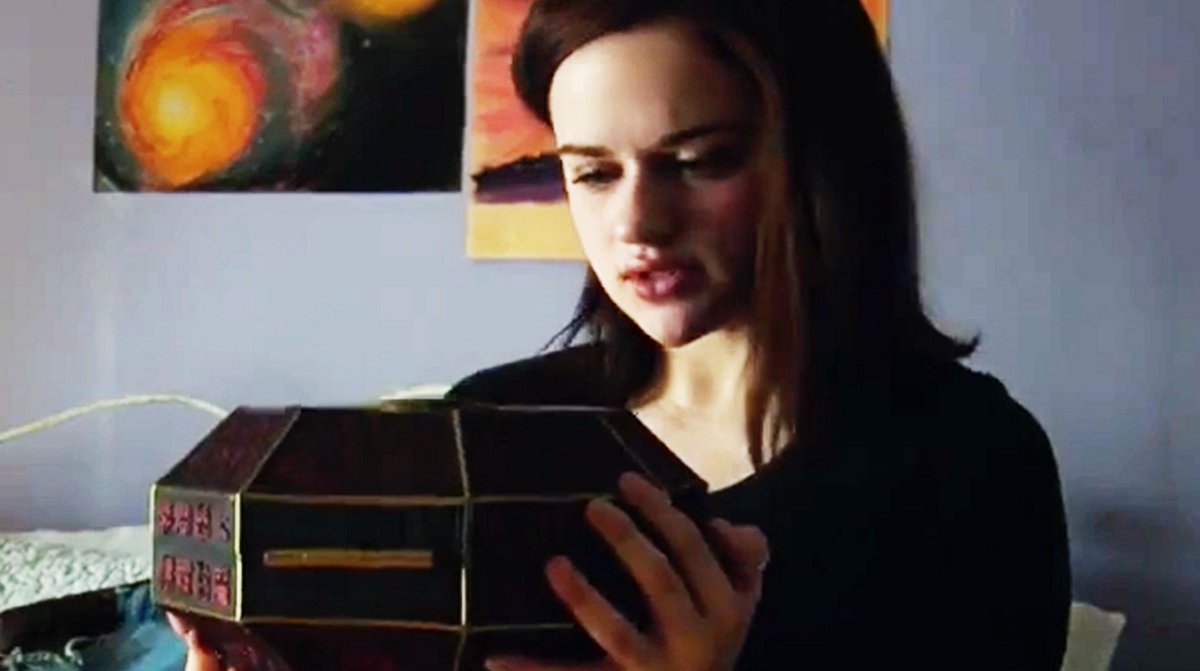 Kisahnya berfokus pada kehidupan seorang cewek ababil bernama Clare Shannon (Joey King), yang baru saja ditinggal oleh nyokapnya, Johanna (Elisabeth Roehm), yang mati bunuh diri. Clare pun akhirnya hidup bersama bokapnya, Jonathan (Ryan Phillippe).
Suatu ketika, bokap Clare yang berprofesi sebagai seorang pemulung barang bekas itu menghadiahi putri semata wayangnya sebuah kotak musik kuno yang ia temukan dari tempat sampah. Dilihat dari ukiran huruf-hurufnya, benda misterius tersebut sepertinya berasal dari China.
Clare, yang penasaran, kemudian mulai menggali informasi untuk mengetahui asal-usul barang antik tadi. Singkat cerita, kotak musik tersebut, ternyata, bisa mengabulkan tujuh permintaan pemiliknya. Semacam lampu ajaib milik Aladdin.
Clare pun iseng mengajukan permohonan, dan, ternyata, memang dikabulkan. Mulai dari membuat siswi yang sering mem-bully-nya sebagai anak pemulung di sekolah celaka, hingga mengubah nasibnya menjadi kaya raya dan populer.
Namun, di balik segala keajaibannya, kotak musik tersebut ternyata menyimpan kekuatan jahat. Dari setiap permintaan Clare yang dikabulkan, selalu ada tumbalnya. Orang-orang terdekat Clare pun mulai menjadi korban.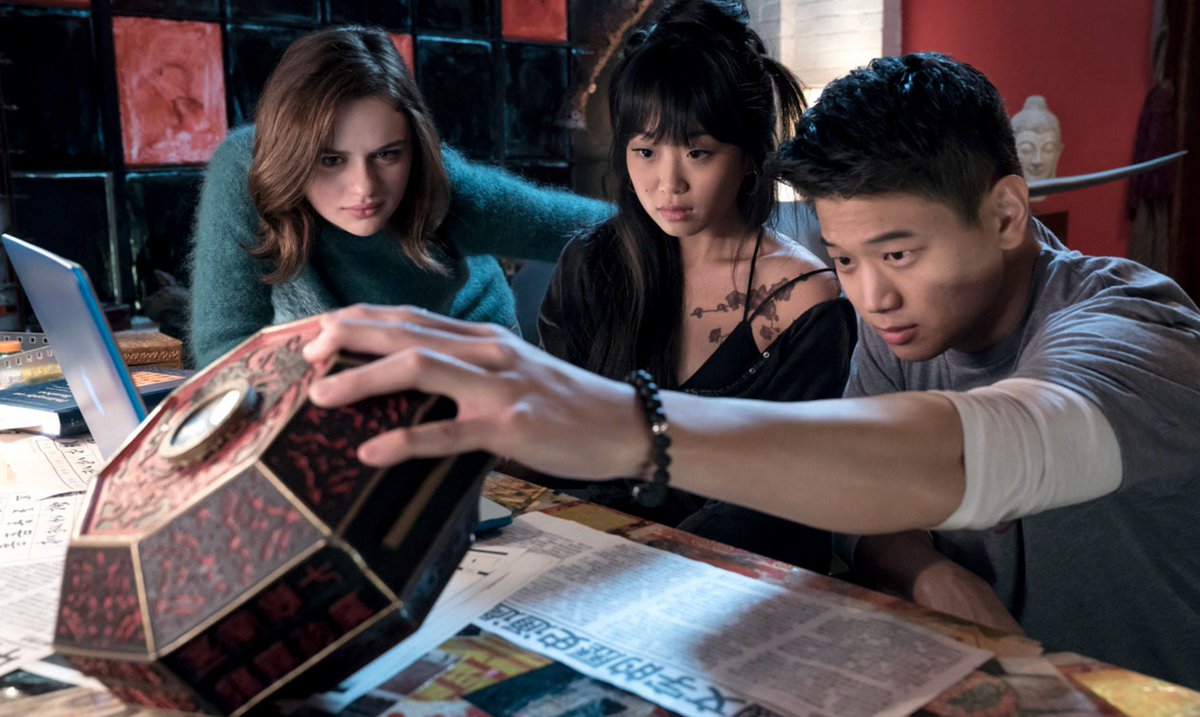 Dengan dibantu oleh teman sekelasnya, Ryan Hui (Ki Hong Lee), yang keturunan China, Clare berusaha menguak misteri yang menyelubungi kotak musik tersebut. Benarkah setan penunggunya bakal keluar setelah permintaan ketujuh dikabulkan? Mampukah mereka berdua menghentikan teror-teror jahat yang ditimbulkannya?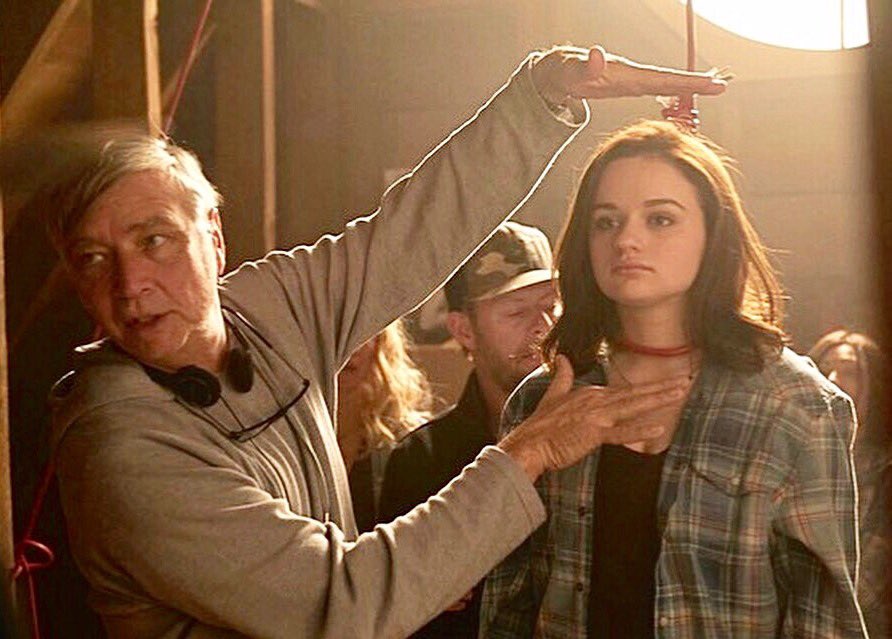 Sebelum dipersatukan dalam Wish Upon, Joey King, sang pemeran Clare, sebenarnya, sudah pernah bekerja bareng sutradara J. R. Leonetti, yang kala itu bertindak sebagai sinematografer, dalam The Conjuring (2013). Di film horror garapan James Wan tersebut, dia berperan sebagai salah satu anak keluarga Perron, Christine, yang cute itu.
Di lain pihak, Ki Hong Lee, yang kali ini menjadi lawan main Joey King, sebelumnya dikenal sebagai bintang franchise The Maze Runner (2014-2015). Tahun depan, aktor asal Korea tersebut bakal melanjutkan perannya sebagai Minho dalam Maze Runner: The Death Cure.
Selain dua pemain utama tadi, Wish Upon juga mengusung Ryan Phillippe sebagai aktor pendukung. Pada akhir tahun 1990-an, pria yang kini sudah menjadi om-om tersebut sempat menjadi pujaan para cewek ababil setelah membintangi I Know What You Did Last Summer (1997) bersama Jennifer Love Hewitt dan Sarah Michelle Gellar.
Sayangnya, meski mengusung tiga pemain yang cukup terkenal, dan dibesut oleh sineas yang cukup ternama seperti J. R. Leonetti, Wish Upon gagal memikat hati para kritikus. Film horror supranatural berdurasi 90 menit tersebut dianggap kurang seram. Tidak ada kejutan-kejutan baru yang mampu membuat penonton ketakutan dan teror-teror yang disajikan terasa biasa saja.
***
Wish Upon
Sutradara: John R. Leonetti
Produser: Sherryl Clark
Penulis Skenario: Barbara Marshall
Pemain: Joey King, Ki Hong Lee, Sydney Park, Elisabeth Rohm, Ryan Phillippe
Musik: Tomandandy
Sinematografi: Michael Galbraith
Penyunting: Peck Prior
Produksi: Busted Shark Productions
Distributor: Broad Green Pictures, Orion Pictures
Durasi: 90 menit
Budget: USD 12 juta
Rilis: 14 Juli 2017 (Amerika Serikat), 27 Juli 2017 (Indonesia)
Rating (hingga 30 Juli 2017)
IMDb: 4,7/10
Rotten Tomatoes: 19%
Metacritic: 30/100
CinemaScore: C