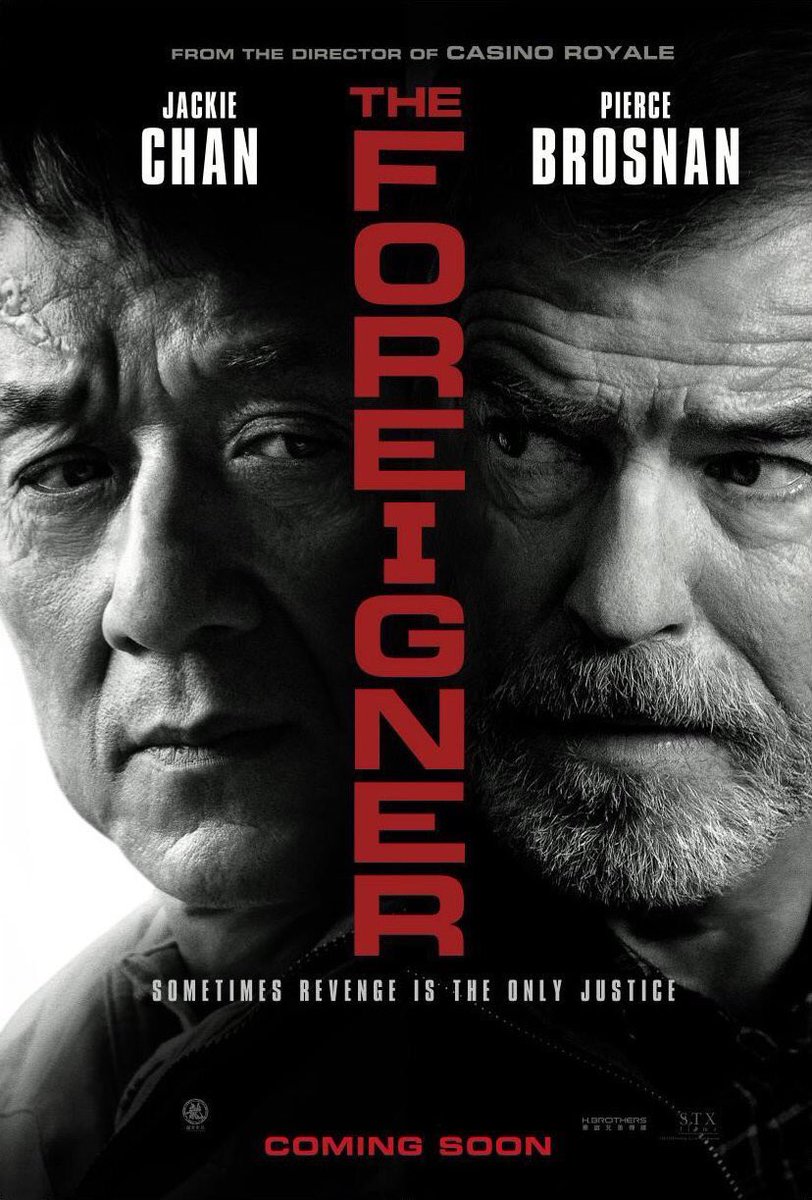 Stephen Leather adalah seorang pengarang asal Inggris yang terkenal dengan novel-novelnya yang ber-genre thriller. Pada tahun 2011, pria yang kini tinggal di Thailand itu pernah dinobatkan sebagai second bestselling UK author worldwide oleh Amazon Kindle.
Salah satu karya penulis berusia 60 tahun tersebut adalah The Chinaman. Novel keempat dari Stephen Leather Thrillers yang diterbitkan pada tahun 1992 itu diadaptasi ke layar lebar dan kini sedang tayang di bioskop-bioskop Cinema 21 Indonesia.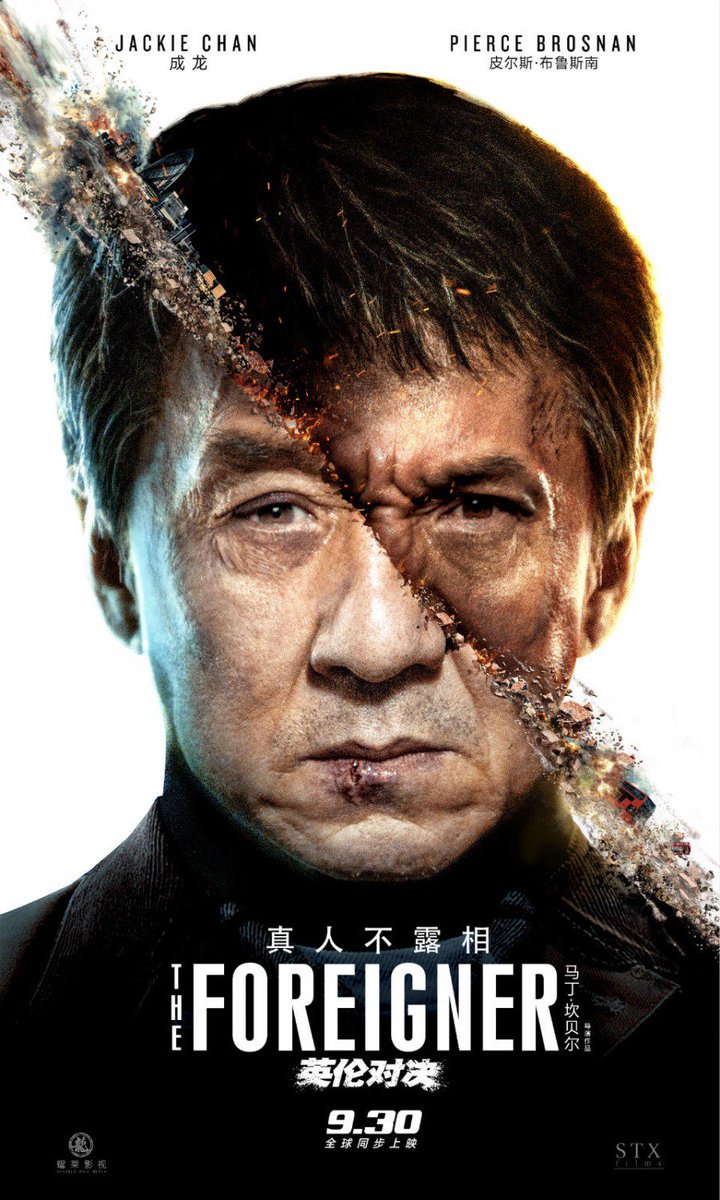 Film dengan judul The Foreigner itu mengisahkan tentang Quan (Jackie Chan), seorang pemilik restoran keturunan China yang tinggal di London, Inggris. Dia hidup bersama putri tunggalnya yang bernama Fan (Katie Leung).
Sayangnya, kehidupan bahagia Quan tak berlangsung lama. Anak semata wayang yang sangat dicintainya tewas akibat ledakan bom dalam sebuah serangan teroris di London.
Kabarnya, teror tersebut bermuatan politis dan terkait dengan IRA (Irish Republican Army). Quan yang sedang sedih dan supergalau pun bertekad untuk membalas dendam atas kematian putrinya.
Dalam usahanya untuk mencari dalang pengeboman tersebut, Quan terlibat konflik dengan berbagai pihak, termasuk dengan Liam Hennessy (Pierce Brosnan), seorang agen intelijen Inggris. Masa lalu Quan yang misterius, ternyata, juga ada kaitannya dengan aksi teror tersebut. Bagaimana kelanjutan kisahnya?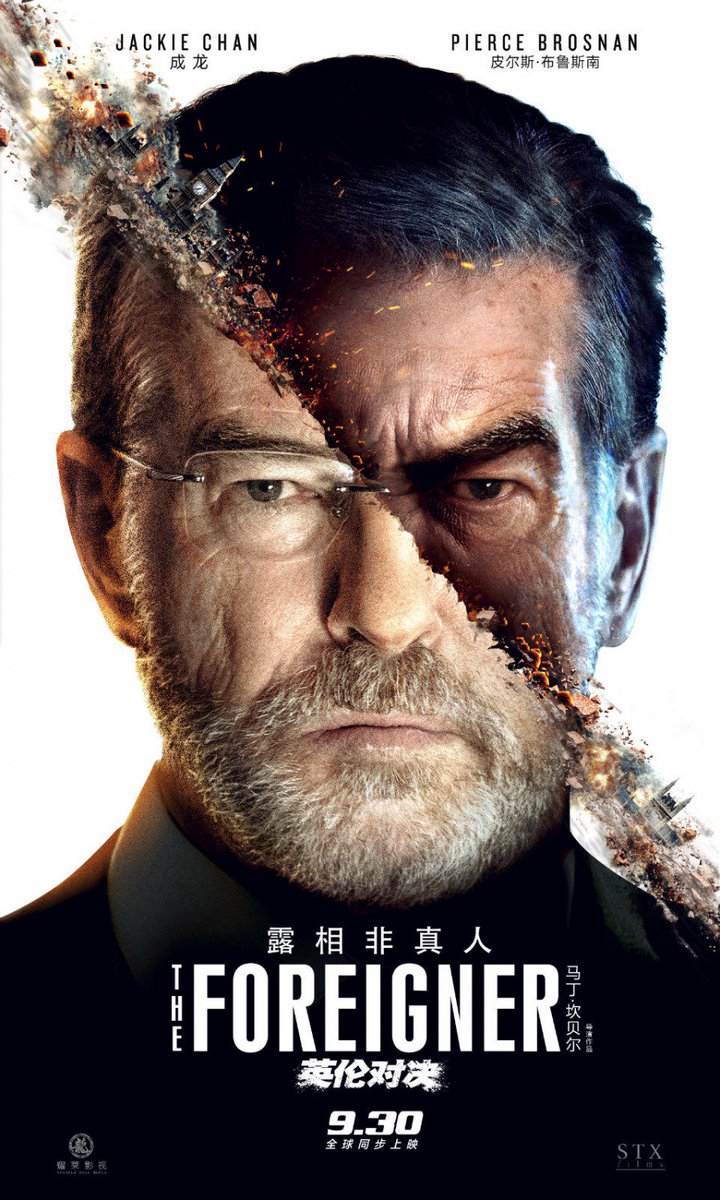 The Foreigner ini menarik, karena untuk pertama kalinya mempertemukan dua aktor kawakan berbeda benua dalam satu film. Pierce Brosnan, yang selama ini terkenal dengan perannya sebagai James Bond, harus beradu akting dengan Jackie Chan, superstar asal Hongkong yang sudah lama melanglang buana di Hollywood.
Jika biasanya menjadi protagonis, kali ini, Pierce Brosnan harus "mengalah" dengan menjadi tokoh antagonis. Pria yang masih terlihat ganteng meski sudah mulai uzur itu memang menjadi pihak yang harus "dikalahkan" oleh Jackie Chan di The Foreigner.
Sementara itu, jika biasanya selalu tampil lucu dalam film-filmnya, mulai dari Drunken Master (1978) hingga Rush Hour (1998), kali ini, Jackie Chan tampil sangat serius. Nyaris tanpa senyum.
Dari trailer yang dirilis beberapa waktu lalu, Chan memang terlihat tua dan lelah (seperti aku yang lelah menunggumu). Aura dendam dan rasa duka yang mendalam akibat kehilangan anak tampak jelas dalam karakter yang dia perankan.
Meski demikian, Jackie Chan tetaplah Jackie Chan. Suasana galau dan baper tidak menghalanginya untuk menampilkan aksi laga yang keren seperti di film-film dia sebelumnya.
Mulai dari menyamar, berkelahi di atas atap, hingga bersembunyi di bawah tumpukan daun ala Rambo, dia tampilkan dengan sempurna. Dan, seperti biasanya, semua aksi laga berbahaya itu, kemungkinan besar, dilakukan sendiri oleh Jackie Chan, tanpa pemeran pengganti, alias stuntman.
Berbicara mengenai aktingnya yang kali ini sangat serius, sebenarnya, Chan sudah pernah bermain dengan muka masam tanpa senyum (seperti aku setelah melihat kamu gandengan sama dia) di film Crime Story (1993) dan Shinjuku Incident (2009). Jadi, The Foreigner ini bukan pengalaman pertamanya berakting tanpa membanyol.
Selain Jackie Chan dan Pierce Brosnan, film berdurasi 113 menit ini sebenarnya juga dibintangi oleh Katie Leung. Para fans Harry Potter tentu mengenal dia sebagai pemeran Cho Chang, cewek yang ditaksir oleh penyihir berkacamata tersebut.
Sayangnya, porsi Katie Leung di The Foreigner ini tidak banyak. Skenario membuatnya hanya tampil sebentar, karena karakter yang dia perankan (putri Quan) tewas akibat ledakan bom di awal film.
Naskah The Foreigner sendiri ditulis oleh David Marconi dengan mengadaptasi novel The Chinaman (1992) karya Stephen Leather. Sebelum ini, Marconi sudah berpengalaman dalam menelurkan skenario film-film terkenal semacam Enemy of the State (1998) dan Live Free or Die Hard (2007)-nya Bruce Willis.
Sementara itu, yang membesut The Foreigner adalah Martin Campbell. Sutradara asal Selandia Baru itu selama ini dikenal lewat film-film action-thriller-nya, seperti The Mask of Zorro (1998), Casino Royale (2006), Edge of Darkness (2010), dan Green Lantern (2011). Uniknya, sebelum ini, dia juga pernah bekerja sama dengan Pierce Brosnan di film James Bond, GoldenEye (1995).
Hingga saat ini, belum diketahui respon dari para kritikus, karena The Foreigner baru akan tayang di Amerika pada 13 Oktober 2017. Yang pasti, bagi yang ingin melihat Jackie Chan galau (kayak aku setelah kamu tinggalin), film ini wajib ditonton.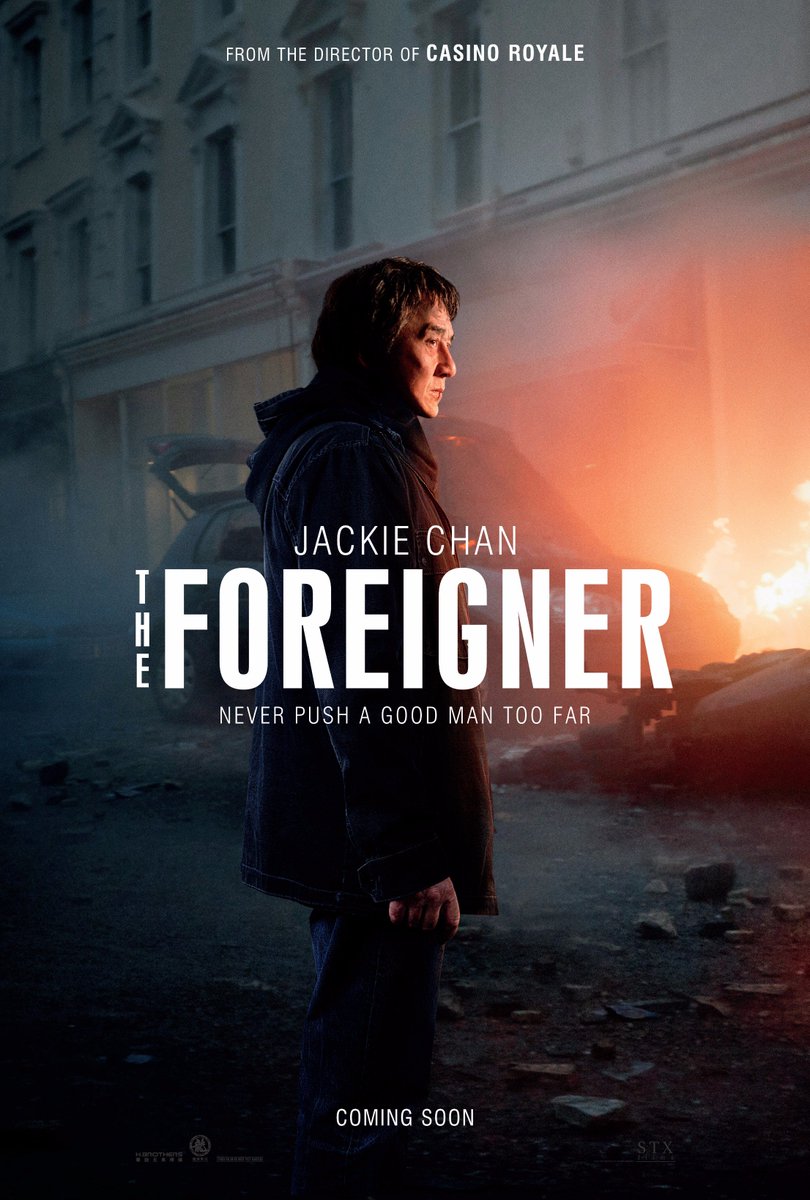 ***
The Foreigner
Sutradara: Martin Campbell
Produser: Jackie Chan, Wayne Marc Godfrey, D. Scott Lumpkin, Jamie Marshall, Arthur M. Sarkissian
Penulis Skenario: David Marconi
Berdasarkan: The Chinaman by Stephen Leather
Pemain: Jackie Chan, Pierce Brosnan
Musik: Cliff Martinez
Sinematografi: David Tattersall
Penyunting: Angela M. Catanzaro
Produksi: The Fyzz Facility, Sparkle Roll Media, Huayi Brothers Pictures, Wanda Pictures
Distributor: STX Entertainment
Durasi: 113 menit
Budget: USD 35 juta
Rilis: 29 September 2017 (Indonesia), 30 September 2017 (China), 13 Oktober 2017 (Amerika Serikat)
Rating (hingga 30 September 2017)
IMDb: 7,7/10
Rotten Tomatoes: –