My Little Pony sebenarnya adalah sebuah mainan cewek yang diproduksi oleh Hasbro, yang juga merupakan produsen dari Transformers, G.I. Joe, dan papan permainan Monopoly. Dirilis pertama kali pada tahun 1981, toy line berbentuk kuda pony kecil berwarna-warni nan menggemaskan tersebut berkembang menjadi salah satu mainan terlaris di dunia.
Setelah lebih dari tiga dekade, popularitas My Little Pony semakin menanjak. Apalagi, pada tahun 2010 yang lalu, Hasbro meluncurkan serial animasi My Little Pony: Friendship Is Magic di channel televisi kabel The Hub.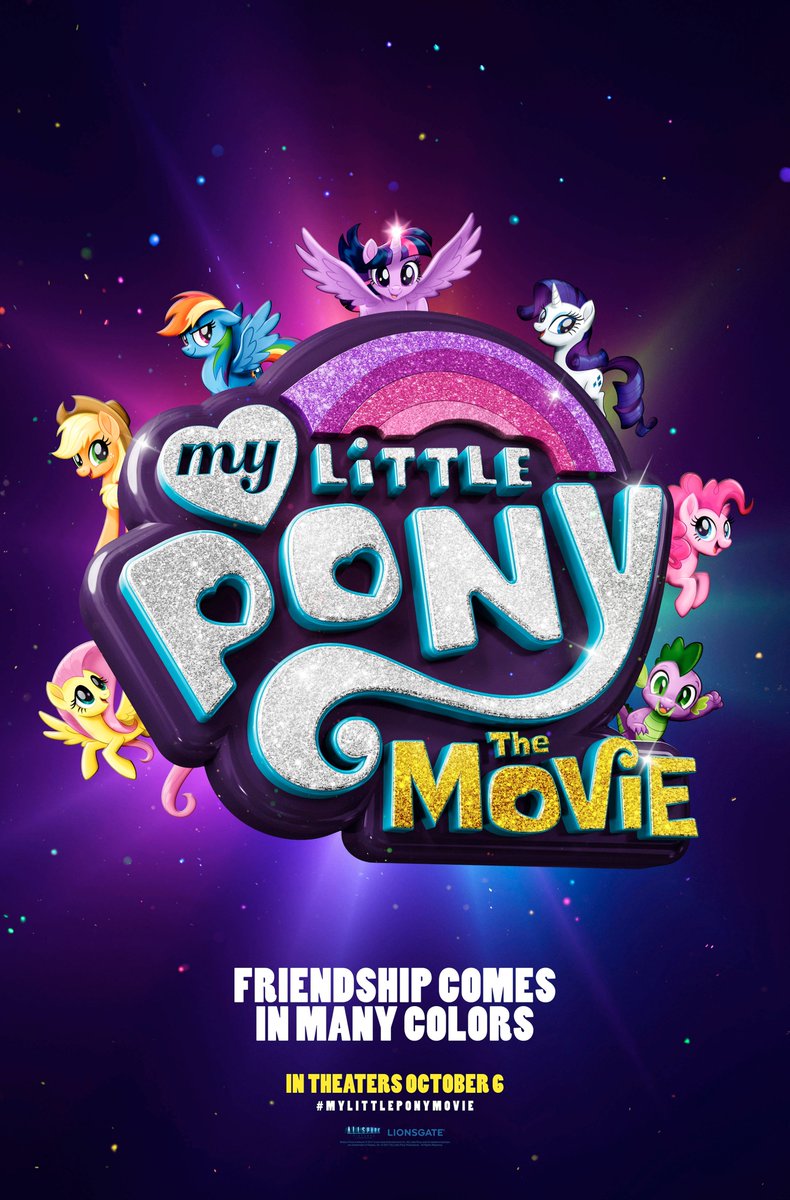 Tahun ini, setelah lama ditunggu-tunggu oleh para penggemarnya, versi layar lebar My Little Pony: The Movie akhirnya dirilis secara internasional. Film animasi musikal tersebut mulai tayang di bioskop-bioskop Cinema 21 Indonesia pada hari Rabu (4/10) yang lalu.
Kisahnya diadaptasi dari serial My Little Pony: Friendship Is Magic. Jadi, tokoh-tokohnya pun sama. Yaitu, Twilight Sparkle dan keenam temannya: Applejack, Rainbow Dash, Pinkie Pie, Flutthershy, Rarity, dan Spike.
Ketujuh kuda pony lucu tersebut harus berpetualang untuk menghentikan musuh jahat yang mengancam Kerajaan Equestria, tempat tinggal mereka. Dalam perjalanan, Twilight Sparkle dkk bakal bertemu dengan teman-teman baru dan berbagai tantangan yang menghadang mereka.
Lima pengisi suara di serial televisi kembali mengulang peran di My Little Pony: The Movie. Mereka adalah Tara Strong sebagai Twilight Sparkle, Ashleigh Ball sebagai Rainbow Dash dan Applejack, Andrea Libman sebagai Pinkie Pie dan Fluttershy, Tabitha St. Germain sebagai Rarity, serta Cathy Weseluck sebagai Spike.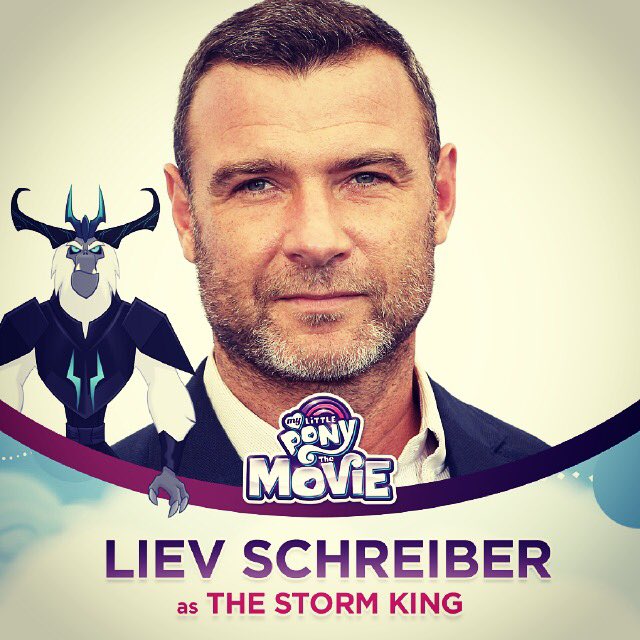 Selain kelima aktris tadi, My Little Pony: The Movie juga diperkuat sejumlah nama besar dari Hollywood sebagai pengisi suara. Sebut saja Emily Blunt, Zoe Saldana, Liev Schreiber, Michael Pena, dan penyanyi Sia.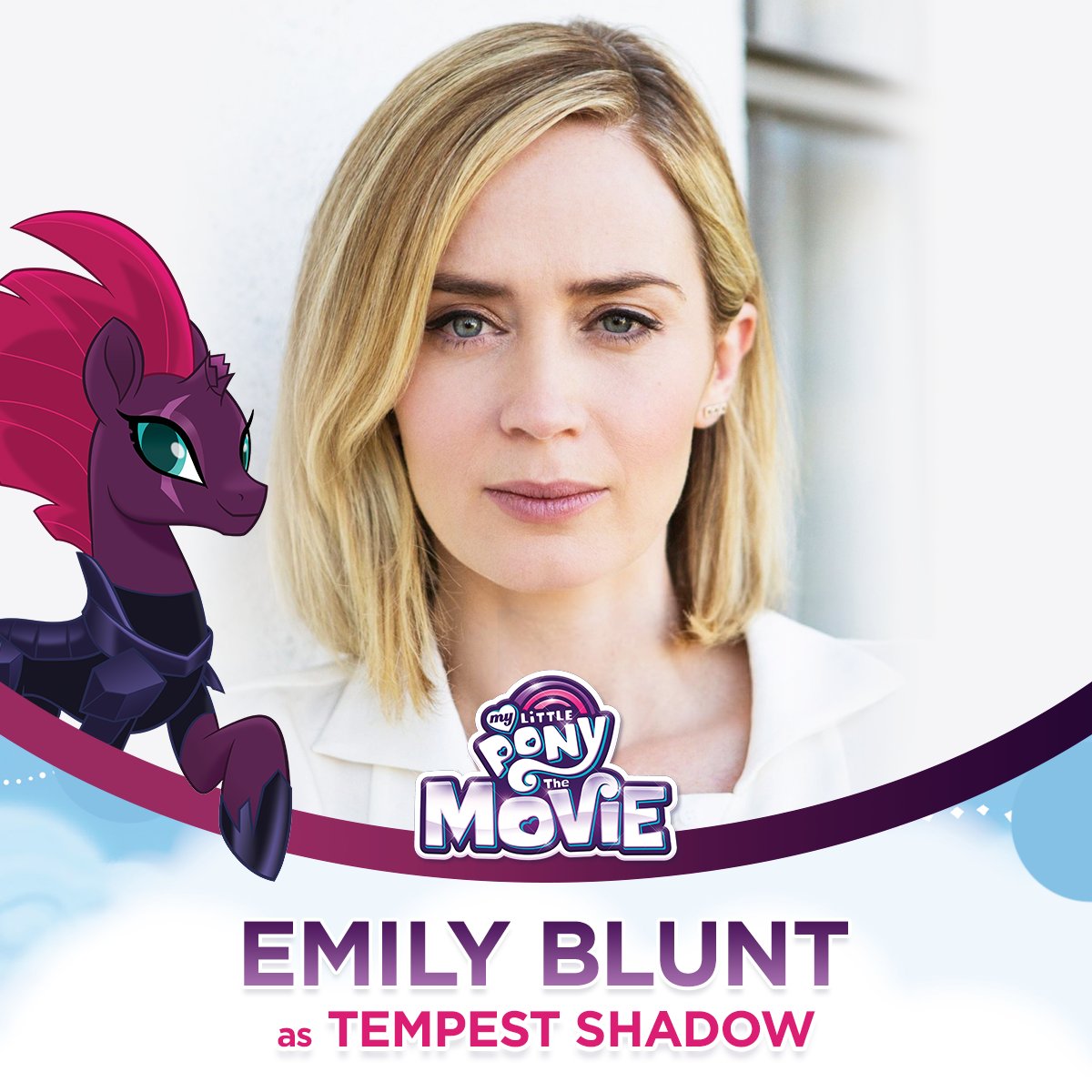 Emily Blunt mengisi suara Tempest Shadow, tokoh antagonis yang menjadi ancaman bagi Kerajaan Equestria. Sementara itu, Liev Schreiber menjadi Storm King dan Michael Pena menjadi Grubber. Keduanya adalah anak buah dari Tempest Shadow.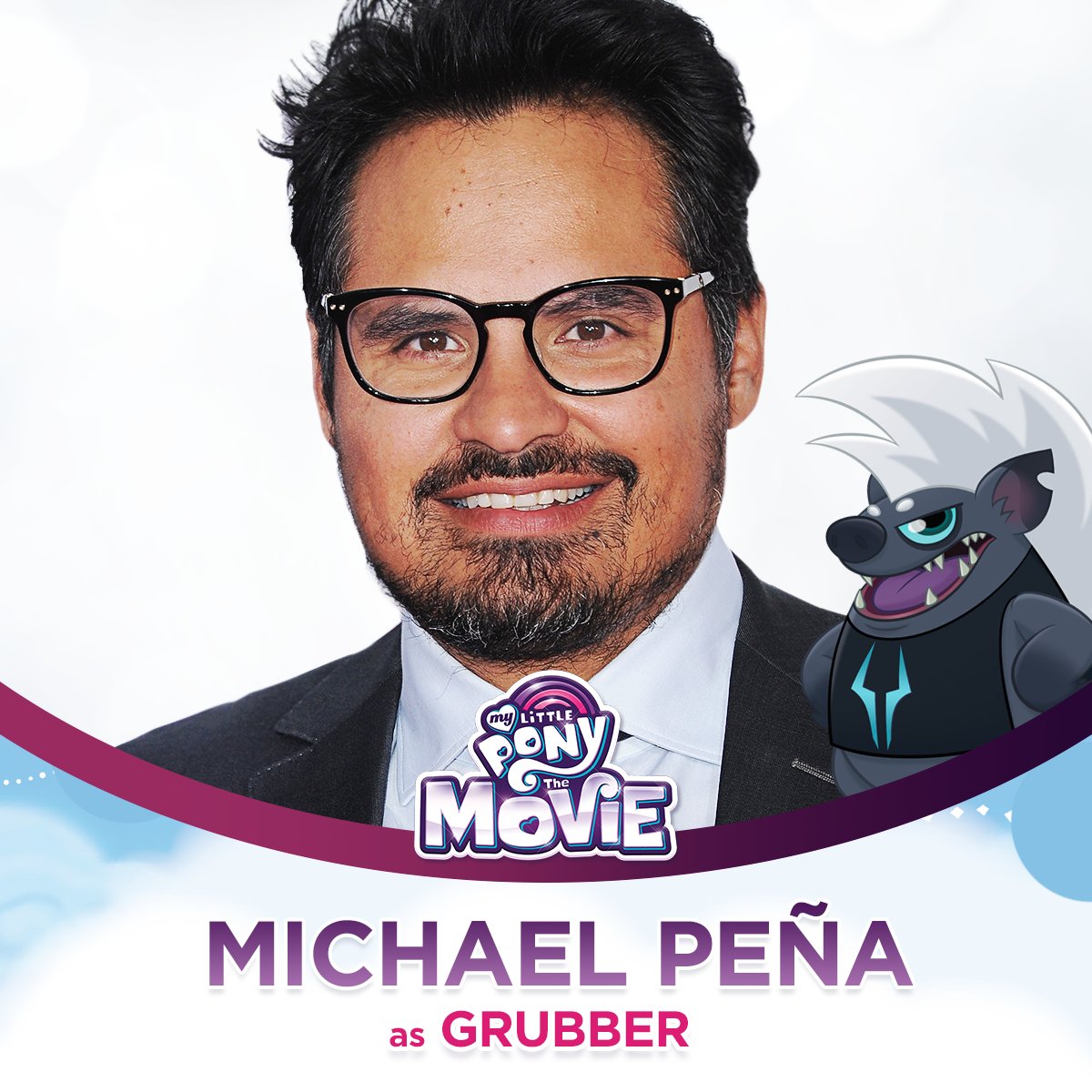 Di lain pihak, Zoe Saldana menjadi pengisi suara Captain Celaeno. Dia bakal membantu Twilight Sparkle dkk untuk melawan Tempest Shadow.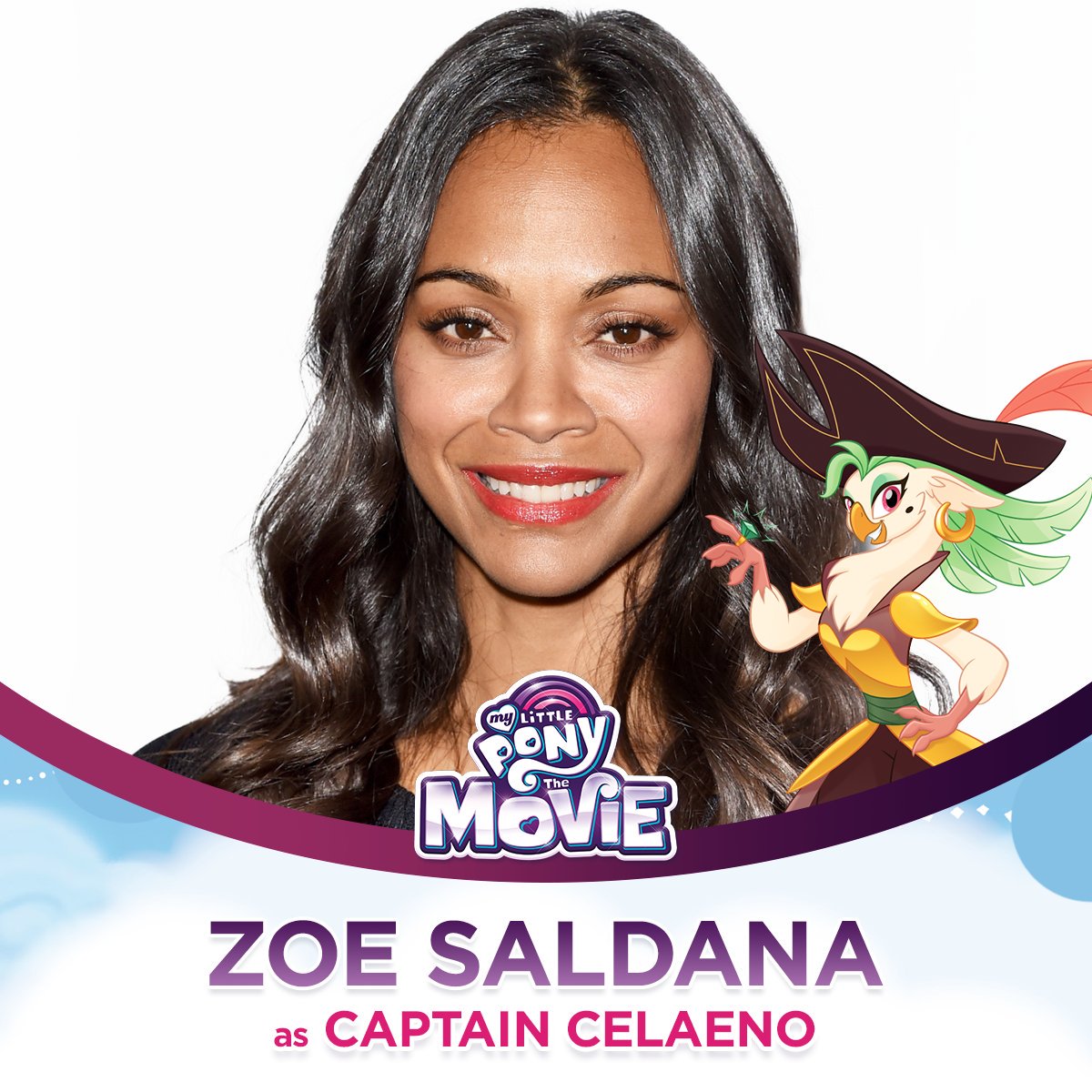 Sedangkan, Sia bakal menjadi Songbird Serenade, seekor pegasus dan bintang pop terkenal di Equestria. Karakter bersuara merdu itu memang khusus diciptakeun untuk penyanyi bernama lengkap Sia Furler tersebut.
Dalam film animasi berdurasi 99 menit ini, Sia bakal memuaskan para penggemarnya dengan single terbarunya yang berjudul Rainbow. Video klipnya sudah dirilis beberapa waktu yang lalu, dan di dalamnya juga ada Maddie Ziegler yang selama ini memang kerap menjadi model bagi video-video musik Sia, seperti Chandelier dan The Greatest.
Dalam video Rainbow, terlihat karakter Songbird Serenade, yang suaranya diisi oleh Sia, sedang tampil di atas panggung sambil ditonton oleh Twilight Sparkle dkk. Sementara itu, Maddie Ziegler tampak sedang menari di atas air dengan background langit mendung.
Selain Sia yang membawakan Rainbow, soundtrack My Little Pony: The Movie juga bakal diisi oleh penyanyi-penyanyi seperti DNCE, Rachel Platten dan Lukas Graham. Tak ketinggalan, juga ada Queen of K-Pop, alias CL! Mantan personel 2NE1 itu akan menyanyikan lagu berjudul No Better Feeling.
Setelah tayang secara global mulai hari Jumat (6/10) kemarin, sejauh ini, My Little Pony: The Movie mendapat respon kurang positif dari para kritikus. Meski cukup charming dan sweet, film rilisan Lionsgate tersebut diperkirakan hanya akan memuaskan para penggemar, tapi tidak bakal mampu menarik penonton di luar fanbase-nya.
***
My Little Pony: The Movie
Sutradara: Jayson Thiessen
Produser: Brian Goldner, Stephen Davis, Marcia Gwendolyn Jones, Haven Alexander
Penulis Skenario: Meghan McCarthy, Rita Hsiao, Michael Vogel
Pengarang Cerita: Meghan McCarthy, Joe Ballarini
Berdasarkan: My Little Pony: Friendship Is Magic by Lauren Faust
Pemain: Uzo Aduba, Ashleigh Ball, Emily Blunt, Kristin Chenoweth, Taye Diggs, Andrea Libman, Michael Peña, Zoe Saldana, Liev Schreiber, Sia, Tabitha St. Germain, Tara Strong, Cathy Weseluck
Musik: Daniel Ingram
Sinematografi: Anthony Di Ninno
Penyunting: Braden Oberson
Produksi: Allspark Pictures, DHX Media
Distributor: Lionsgate
Durasi: 99 menit
Rilis: 24 September 2017 (New York), 4 Oktober 2017 (Indonesia), 6 Oktober 2017 (Amerika Serikat)
Rating (hingga 7 Oktober 2017)
IMDb: 7,2/10
Rotten Tomatoes: 57%
Metacritic: 41/100
CinemaScore: A-