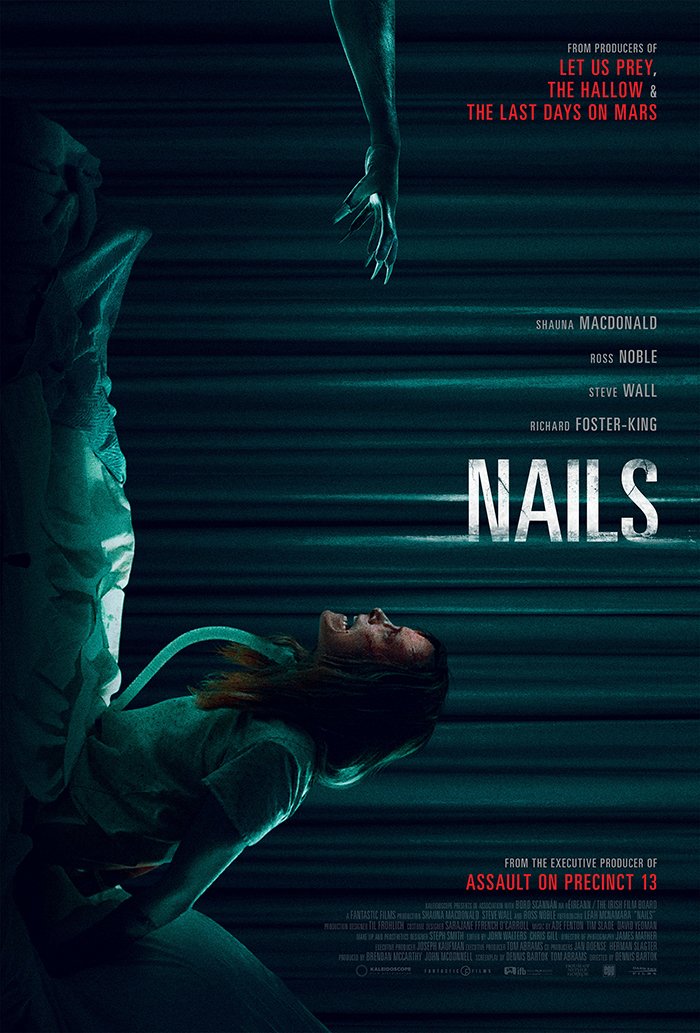 Rumah sakit berhantu masih menjadi tema yang disukai oleh para sineas pembuat film horror. Di Indonesia, tercatat, ada beberapa judul yang cukup legendaris. Sebut saja Bangsal 13 (2004) dan Suster Ngesot (2007), hingga yang genre-nya konak, alias komedi nakal, yaitu Suster Keramas (2009).
Mulai hari Rabu (4/10) yang lalu, di Cinemaxx Theater dan CGV Cinemas Indonesia juga tayang sebuah film horror yang bercerita tentang roh jahat di suatu rumah sakit. Judulnya, Nails.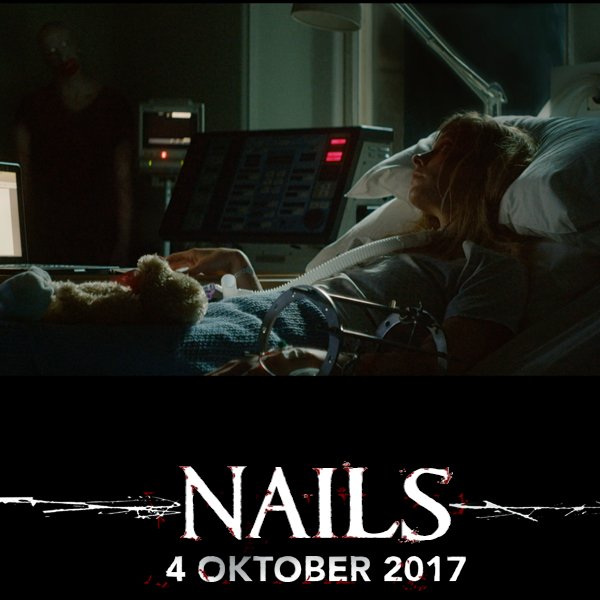 Film horror produksi Republik Irlandia itu mengisahkan seorang ibu rumah tangga, Dana Milgrom (Shauna Macdonald), yang menjadi korban tabrak lari. Akibatnya, dia mengalami kelumpuhan, tidak bisa bergerak atau berbicara dengan benar tanpa bantuan komputer.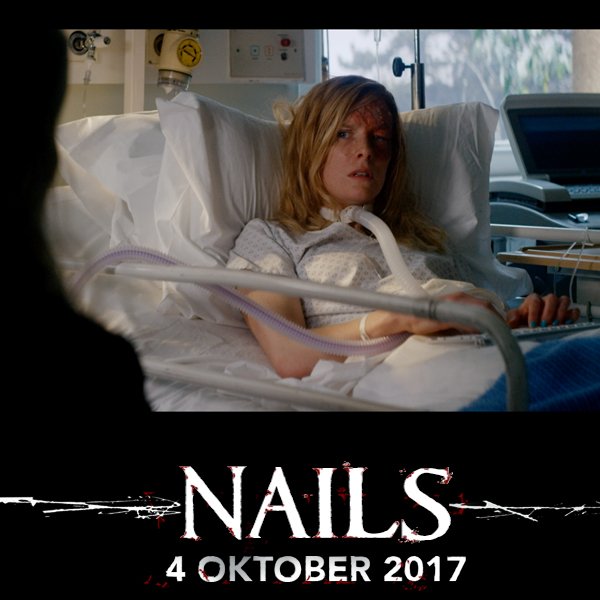 Dana pun hanya bisa pasrah. Berbaring tak berdaya di sebuah rumah sakit. Untungnya, suami dan putri semata wayangnya, Steve (Steve Wall) dan Gemma (Leah McNamara), sering datang untuk menjenguk dan menghiburnya.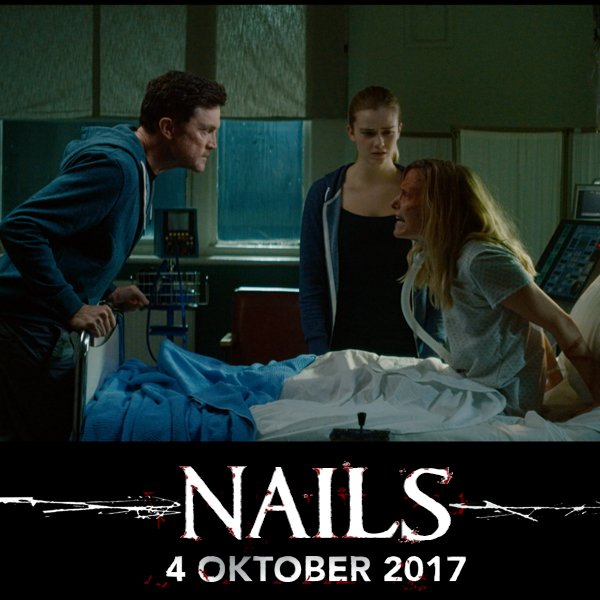 Awalnya, semua memang terasa baik-baik saja. Dana dengan sabar menjalani proses penyembuhan. Namun, lambat laun, mulai ada keanehan. Pada malam hari, dia merasa ada sesuatu yang memperhatikan dirinya. Bukan perawat atau petugas rumah sakit, tapi sesosok makhluk halus!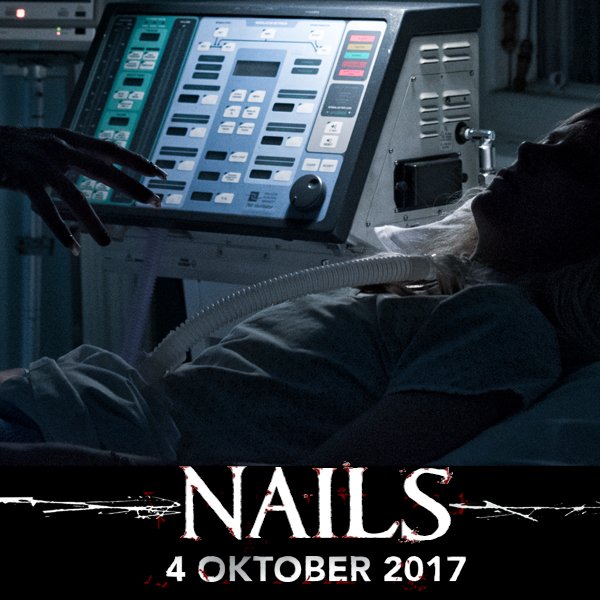 Apa yang akan terjadi dengan Dana selanjutnya? Bisakah dia pulih seperti sedia kala? Siapa sebenarnya makhluk misterius berkuku panjang yang selalu menerornya setiap malam di kamar rumah sakit?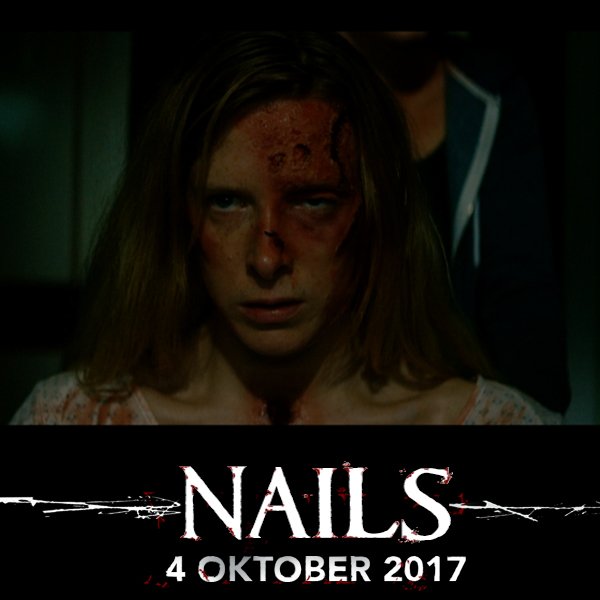 Shauna Macdonald, pemeran Dana, adalah aktris asal Skotlandia. Namun, dia lahir di Malaysia dan merupakan lulusan dari Royal Scotland Academy of Music and Drama.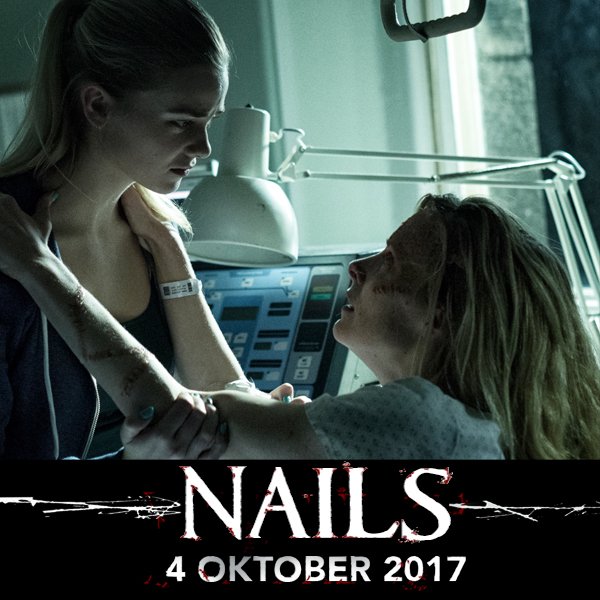 Shauna, sebelum ini, dikenal lewat perannya di sebuah serial televisi yang cukup populer di Inggris, yaitu Spooks. Selain itu, aktris berusia 36 tahun itu juga pernah membintangi film horror The Descent (2005) yang mendapat banyak pujian dari para kritikus.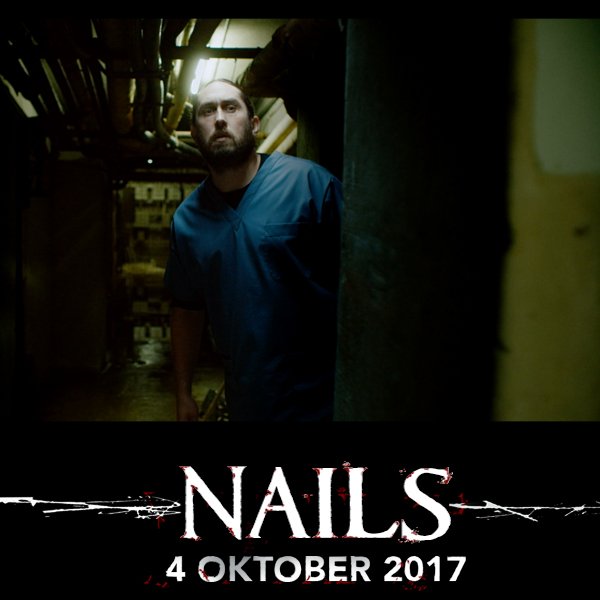 Selain Shauna Macdonald, bintang lain yang memperkuat Nails adalah Ross Noble. Dia memerankan Trevor Helms, seorang perawat rumah sakit yang sudah jenuh dengan pekerjaannya, namun terpaksa merawat para pasien yang berkebutuhan khusus.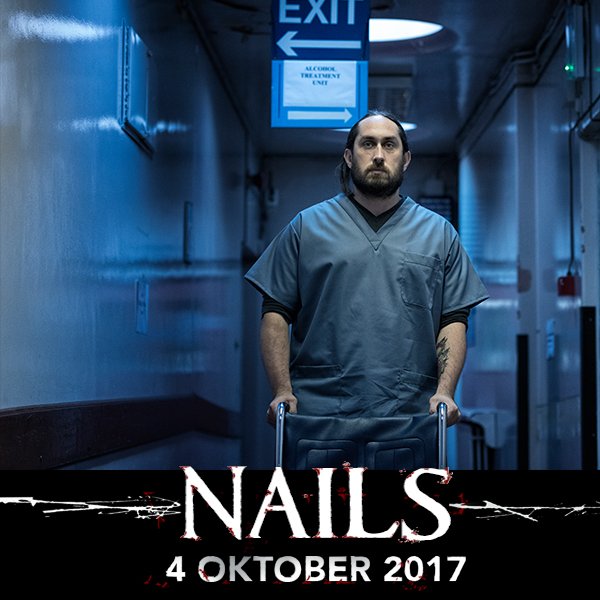 Sebelum ini, Noble dikenal sebagai seorang cult komedian yang cukup sukses dan sering tampil di televisi maupun radio. Selain itu, dia juga sudah pernah membintangi sebuah film horror berjudul Stiches yang dirilis pada tahun 2012.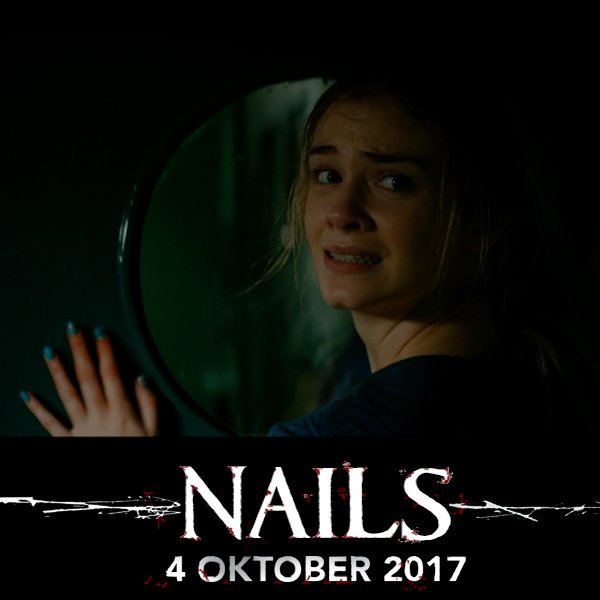 Seperti film-film horror pada umumnya, kabarnya, Nails memadukan permainan audio dan visual yang cukup mencekam. Di samping itu, juga ada beberapa jumpscare yang bakal membuat penonton terkejut.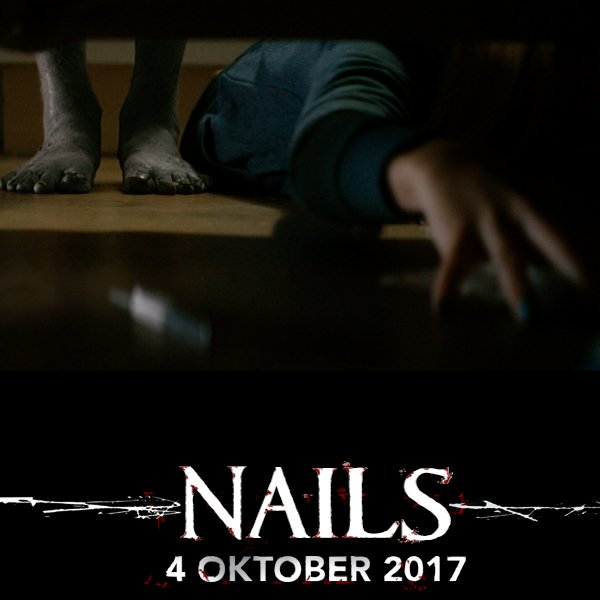 Hingga saat ini, belum diketahui respon dari para kritikus, karena Nails belum diputar di Amerika. Namun, bagi para pecandu horror, tidak ada salahnya menonton film berdurasi 85 menit ini.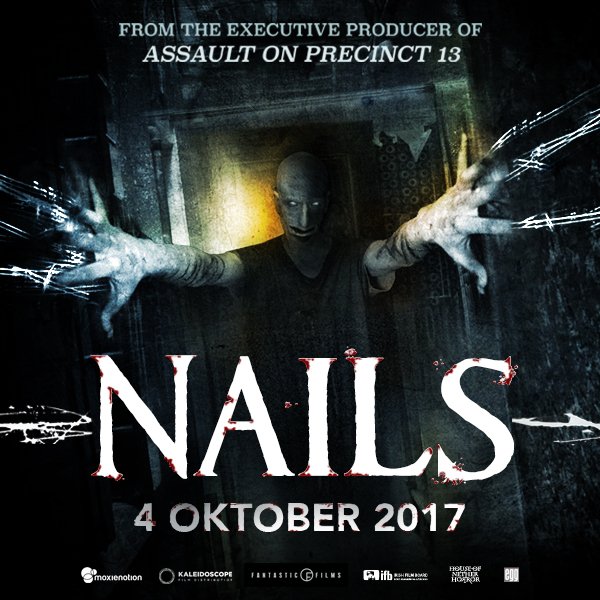 ***
Nails
Sutradara: Dennis Bartok
Produser: Brendan McCarthy, John McDonnell
Penulis Skenario: Tom Abrams, Dennis Bartok
Pemain: Shauna Macdonald, Ross Noble, Leah McNamara, Steve Wall, Richard Foster-King
Musik: Ade Fenton
Sinematografi: James Mather
Penyunting: John Walters
Produksi: Fantastic Films
Distributor: Moxienotion (Indonesia)
Durasi: 85 menit
Rilis: 16 Juni 2017 (Republik Irlandia), 4 Oktober 2017 (Indonesia)
Rating (hingga 8 Oktober 2017)
IMDb: 5,4/10
Rotten Tomatoes: –