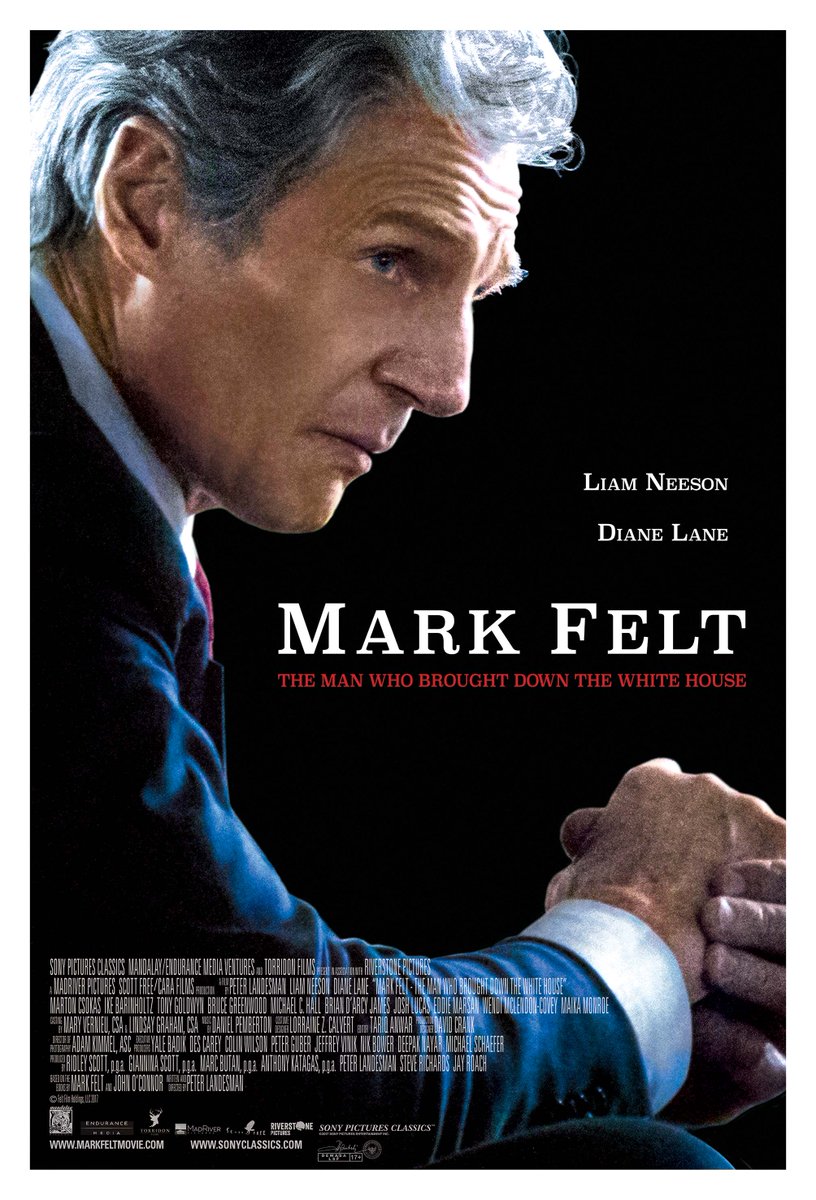 Pada awal dekade 1970-an, publik Amerika Serikat dihebohkan oleh seorang informan misterius dengan nama julukan "Deep Throat". Dia memberi informasi rahasia kepada dua reporter The Washington Post, Bob Woodward dan Carl Bernstein, tentang skandal Watergate, yang akhirnya menjatuhkan Presiden Richard M. Nixon dari Gedung Putih pada tahun 1974.
Selama lebih dari 30 tahun, identitas asli "Deep Throat" tidak terungkap. Banyak spekulasi yang beredar. Kabarnya, Presiden Nixon sendiri, sebenarnya, sudah mengetahui siapa nama asli informan misterius yang melengserkannya tersebut.
Namun, baru pada tahun 2005 yang lalu, misteri "Deep Throat" terbuka. Adalah William Mark Felt Sr. yang akhirnya mengakui, atas dorongan dari keluarganya, bahwa dialah sebenarnya sosok misterius yang sempat menghebohkan dunia tersebut.
Pria yang akrab disapa Mark Felt itu adalah mantan agen khusus Biro Penyelidik Federal, atau yang beken disebut FBI. Dia menjadi "Deep Throat" saat menjabat sebagai Associate Director, jabatan tertinggi kedua di FBI, pada tahun 1972-1973. Setelah mengungkap jati diri rahasianya pada 2005, Felt meninggal tiga tahun kemudian di usianya yang ke-95 karena gagal jantung.
Kisah sosok kontroversial tersebut akhirnya diangkat ke layar lebar dengan judul Mark Felt: The Man Who Brought Down the White House oleh sutradara Peter Landesman. Film biopic ber-genre drama itu kini sedang tayang di bioskop-bioskop Cinema 21 Indonesia.
Yang berperan sebagai Mark Felt adalah Liam Neeson. Aktor kawakan berusia 65 tahun tersebut beradu akting dengan Diane Lane, yang berperan sebagai Audrey, istri Felt.
Film berdurasi 103 menit ini akan menceritakan kehidupan pribadi dan profesional dari Mark Felt. Karirnya yang gemilang di FBI harus dia pertaruhkan demi sebuah kebenaran dan keadilan. Termasuk, pengorbanan sang istri dan keluarganya yang ikut menanggung beban rahasia "Deep Throat" selama puluhan tahun.
Proyek film Mark Felt sebenarnya sudah diumumkan sejak tahun 2006. Namun, karena satu dan lain hal, proses produksinya tertunda cukup lama dan baru bisa dimulai satu dekade kemudian.
Sayangnya, setelah dirilis di Amerika pada 29 September 2017 yang lalu, film yang didistribusikan oleh Sony Pictures Classics ini mendapat respon kurang positif dari para kritikus. Penampilan Liam Neeson sebagai Mark Felt memang mendapat banyak pujian. Namun, skenarionya dianggap kurang bagus.
***
Mark Felt: The Man Who Brought Down the White House
Sutradara: Peter Landesman
Produser: Ridley Scott, Giannina Scott, Marc Butan, Anthony Katagas, Peter Landesman, Steve Richards, Jay Roach
Penulis Skenario: Peter Landesman
Pemain: Liam Neeson, Diane Lane
Musik: Daniel Pemberton
Sinematografi: Adam Kimmel
Penyunting: Tariq Anwar
Produksi: Mandalay, Endurance Media Ventures, Torridon Films, Riverstone Pictures, MadRiver Pictures, Scott Free Productions, Cara Films
Distributor: Sony Pictures Classics
Durasi: 103 menit
Rilis: 8 September 2017 (TIFF), 29 September 2017 (Amerika Serikat), 10 Oktober 2017 (Indonesia)
Rating (hingga 11 Oktober 2017)
IMDb: 6/10
Rotten Tomatoes: 34%
Metacritic: 49/100