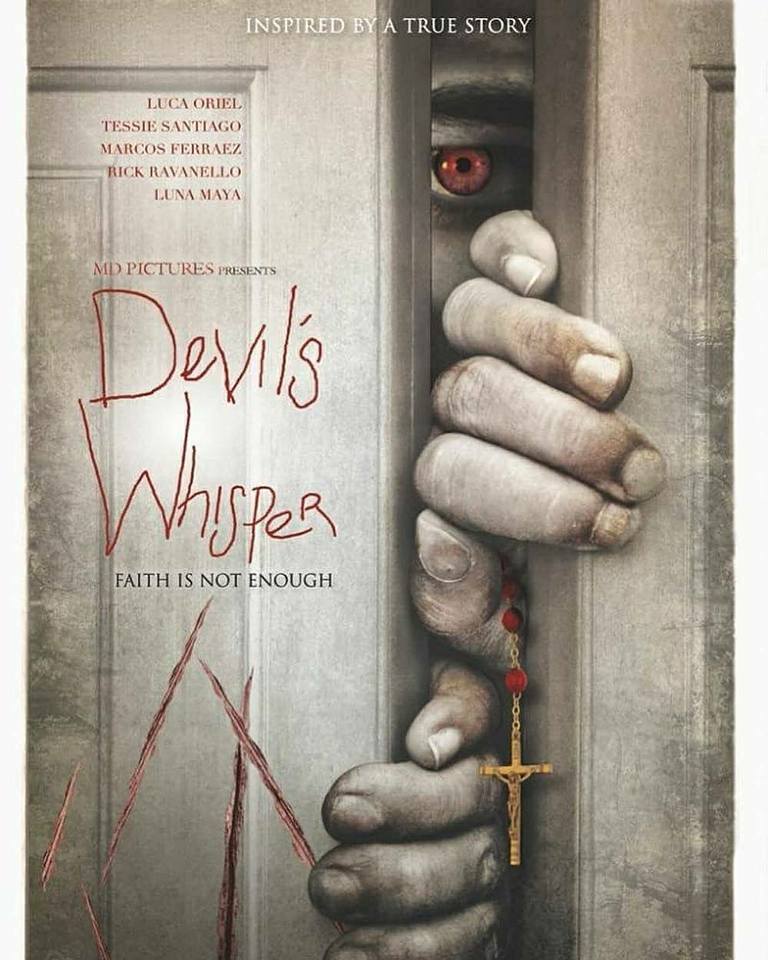 Bekerja sama dengan rumah produksi asal Amerika Serikat, Vega Baby Company, MD Pictures menghadirkan film horror ala Hollywood di Indonesia. Judulnya, Devil's Whisper. Mulai tayang di bioskop pada hari Kamis (19/10) yang lalu.
Menurut sang produser, Manoj Punjabi, rencana untuk membuat Devil's Whisper sebenarnya sudah ada sejak lima tahun yang lalu. CEO MD Corps itu menambahkan, kolaborasi dengan rumah produksi dari Hollywood merupakan model bisnis yang potensial untuk dikembangkan ke depannya.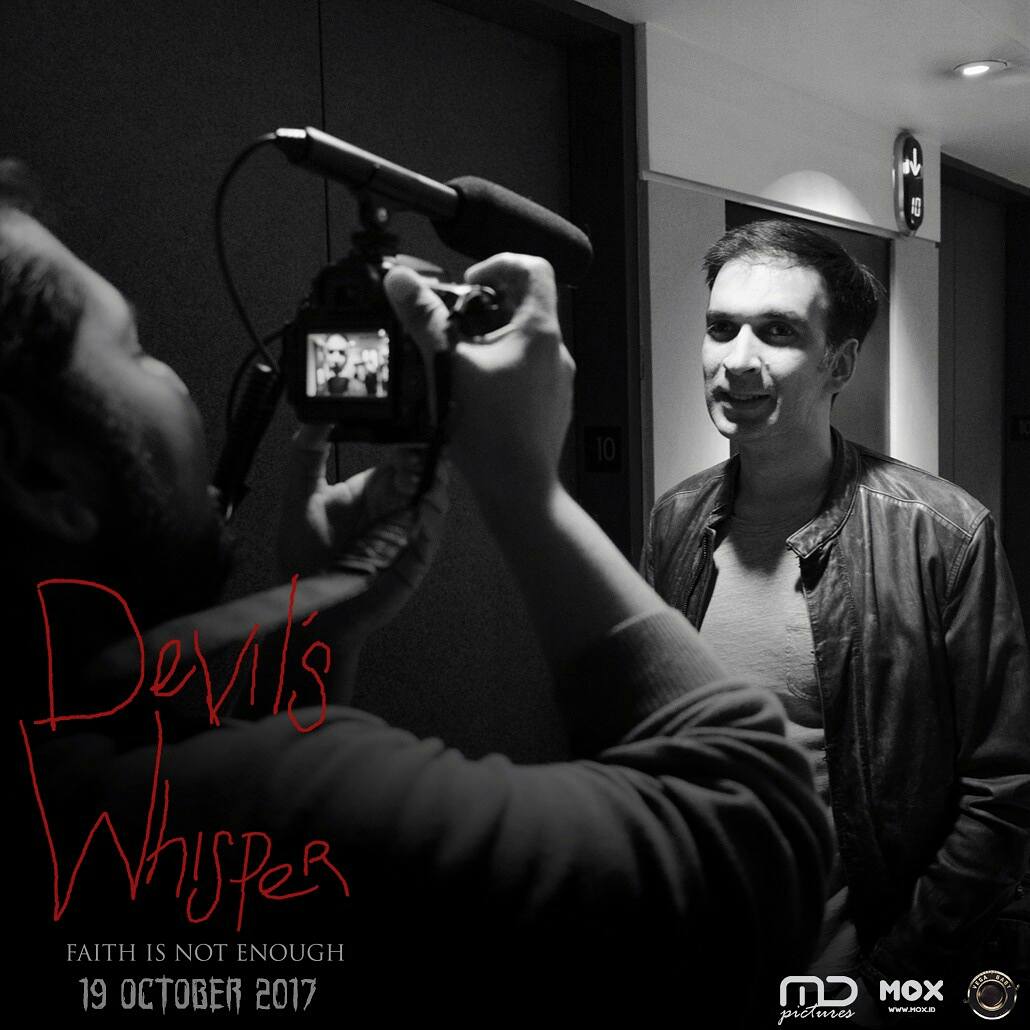 Manoj memutuskan untuk membuat film horror karena dia melihat sebagian besar penonton bioskop di Indonesia memiliki ketertarikan pada genre tersebut. Selain itu, film horror memiliki bujet yang lebih efisien. Tidak seperti film action yang butuh biaya besar dan film drama yang harus menyesuaikan dengan budaya luar negeri.
Untuk menghasilkan film horror Indonesia dengan kualitas Hollywood, MD Pictures pun melibatkan sutradara, penulis, dan aktor asal negeri Paman Sam. Oleh karena itu, Manoj berharap Devil's Whisper bisa diterima dengan baik oleh para moviemania di tanah air, sekaligus masuk ke pasar dunia.
Adam Ripp, yang dipercaya sebagai sutradara, merupakan seorang award-winning filmmaker yang sudah menghasilkan beberapa karya, antara lain Gang Tapes (2001), Gambit (2012), dan Everly (2014). Selain menjadi sutradara, dia juga mengarang cerita Devil's Whisper.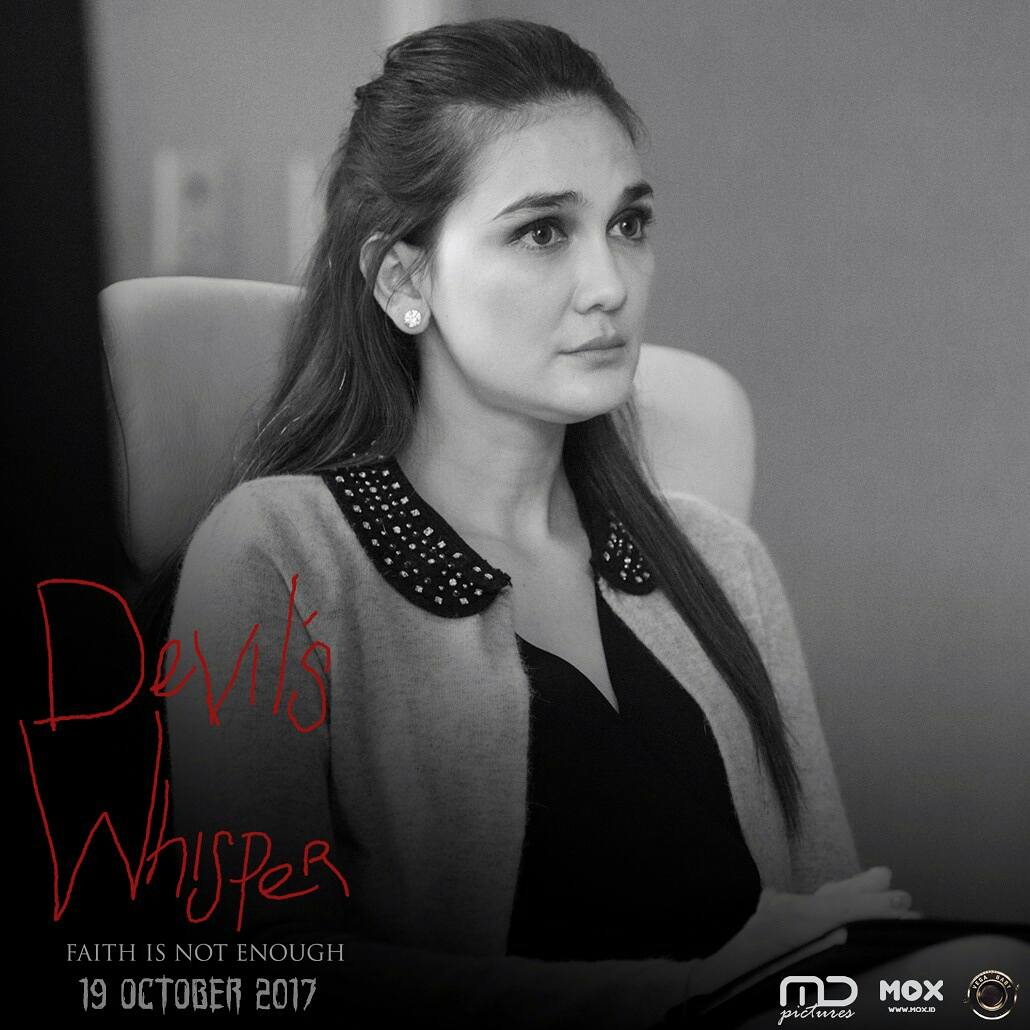 Di samping melibatkan sineas Hollywood, film berdurasi 85 menit ini juga diperkuat oleh aktor-aktor dari luar negeri, yaitu Luca Oriel, Tessie Santiago, Marcos Ferraez, dll. Namun, yang paling ditunggu-tunggu adalah penampilan Luna Maya.
Iya, aktris supersexy yang pernah menjadi pacar Ariel Noah itu menjadi satu-satunya wakil Indonesia di dalam film Devil's Whisper. Dia berperan sebagai Dr. Dian, seorang psikiater yang menangani kasus anak kesurupan.
Bagi Luna, bermain dalam film horror bukan hal yang baru. Tahun ini, dia sukses menjadi bintang utama The Doll 2 yang ditonton lebih dari sejuta orang. Selain itu, di awal karirnya, cewek yang belum menikah itu pernah menjadi pemeran utama di film Bangsal 13 (2005).
Menurut Luna, untuk ukuran Indonesia, bujet Devil's Whisper memang cukup besar. Namun, untuk ukuran Hollywood, it's not a big budget. Mungkin, sekelas film indie di sana.
Meski demikian, Luna merasa naik level setelah bermain dalam Devil's Whisper. Untuk pertama kalinya, dia bekerja dalam proyek film yang dibesut oleh sutradara asal Hollywood semacam Adam Ripp.
Awalnya, Luna sempat ragu untuk menerima tawaran dari produser Manoj Punjabi, karena dia tidak terbiasa bekerja di lingkungan yang asing. Namun, akhirnya dia terima karena merasa ini kesempatan baru yang mungkin tidak akan datang dua kali.
Film Devil's Whisper sendiri mengisahkan tentang seorang ababil berusia 15 tahun, bernama Alejandro "Alex" Duran (Luca Oriel), yang bercita-cita menjadi seorang pastor. Akan tetapi, rencana mulianya tersebut menjadi berantakan (seperti hubungan aku dan kamu) setelah dia menemukan sebuah kotak kayu kuno di dalam lemari neneknya.
Ternyata, kotak misterius tersebut semacam kotak Pandora yang berisi roh jahat. Hari di mana dia membuka kotak tadi merupakan awal malapetaka bagi Alex. Tanpa sengaja, dia membebaskan iblis kuno yang bersemayam di dalamnya.
Satu-persatu hal yang mengerikan terjadi dan membuat orang-orang di sekitarnya tersiksa. Mampukah Alex menghentikan teror iblis jahat yang mirip pacar kamu tersebut? Sebelum dia kehilangan orang-orang yang dicintainya dan sebelum dia kehilangan nyawanya sendiri?
Sebelum dirilis di Indonesia, Devil's Whisper diikutkan dalam berbagai festival film dan memenangkan sejumlah penghargaan. Beberapa di antaranya adalah Best Horror Feature di Atlanta Underground Film Festival 2017, Best Supernatural Movie di New Hope Film Festival 2017, Best Cinematography (Feature Film), Viewer's Choice, Best Horror Feature, dan Best Overall Feature Film di The International Horror Hotel 2017, serta masuk beragam nominasi di Fantastic Horror Film Festival, San Diego 2017.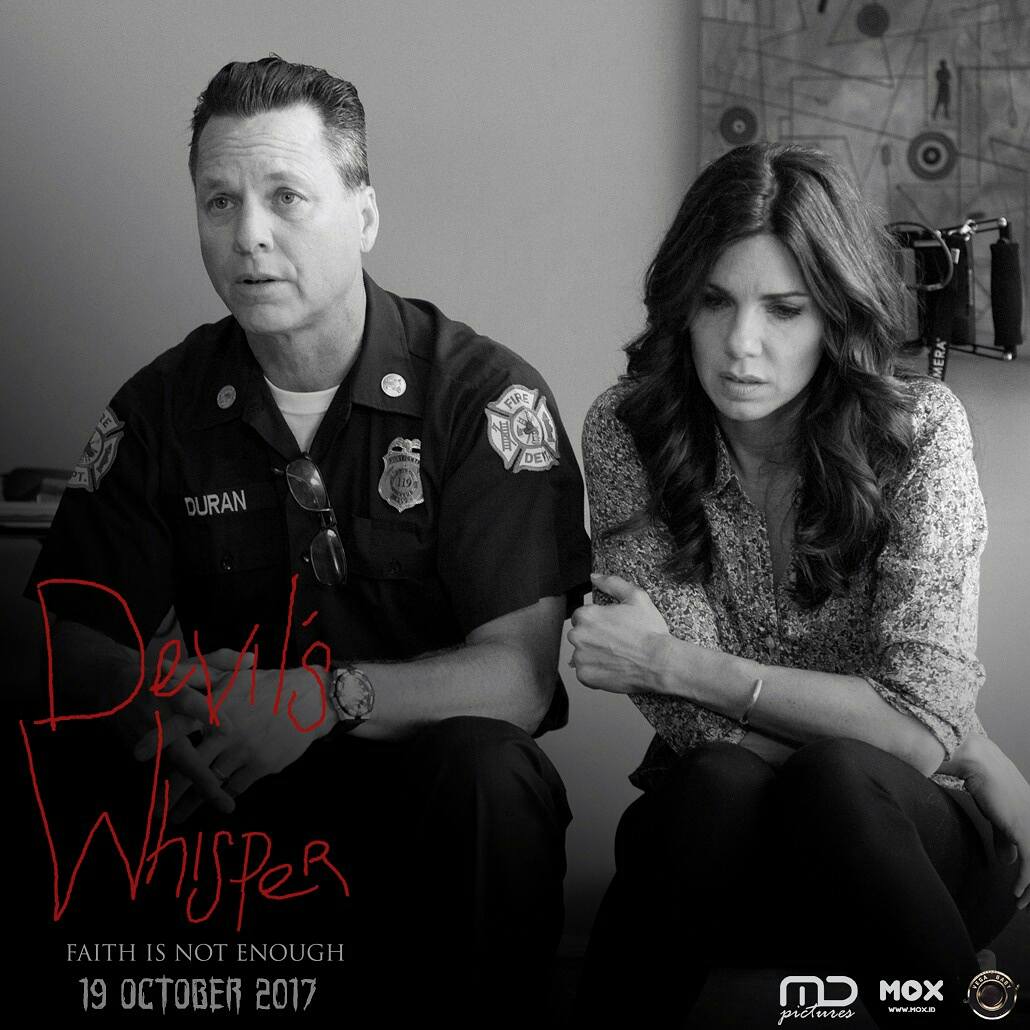 ***
Devil's Whisper
Sutradara: Adam Ripp
Produser: Manoj Punjabi, Adam Ripp, Mark Stolaroff
Penulis Skenario: Oliver Robins, Paul Todisco
Pengarang Cerita: Adam Ripp, Oliver Robins, Paul Todisco
Pemain: Luca Oriel, Tessie Santiago, Marcos Ferraez, Rick Ravanello, Luna Maya
Musik: Penka Kouneva, Christopher Lord
Sinematografi: Patrice Lucien Cochet
Penyunting: Carsten Kurpanek
Produksi: Vega Baby Company, MD Pictures
Distributor: MD Pictures
Durasi: 85 menit
Rilis: 19 Oktober 2017 (Indonesia)
Rating (hingga 21 Oktober 2017)
IMDb: 7,3/10
Rotten Tomatoes: –