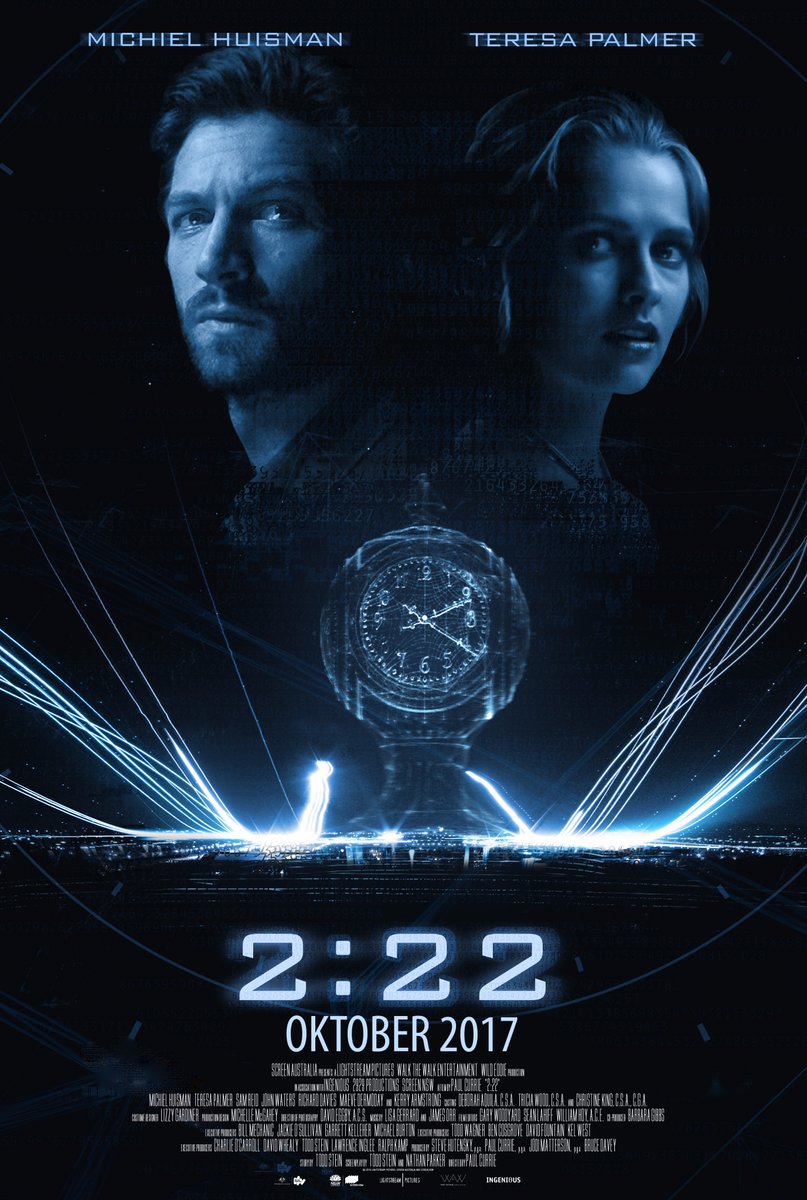 Para moviemania di Indonesia, mungkin, belum banyak yang mengenal Michiel Huisman. Sejatinya, aktor dan musisi asal Belanda tersebut pernah bermain di film The Age of Adaline (2015) dan serial televisi paling populer saat ini, Games of Thrones (2014-2016).
Tahun ini, cowok yang dilahirkan pada 18 Juli 1981 itu tampil di empat film layar lebar. Salah satunya adalah 2:22 yang tayang di bioskop-bioskop Cinemaxx Theater dan CGV Cinemas Indonesia mulai hari Rabu (18/10) yang lalu.
Dalam film thriller ini, Michiel Huisman berperan sebagai Dylan Branson, seorang air traffic controller yang bertugas di Bandara JFK, New York. Setiap hari, dia selalu mengalami kejadian misterius yang sama persis, dan, uniknya, selalu berakhir tepat pada pukul 02.22.
Suatu ketika, Dylan bertemu Sarah (Teresa Palmer), seorang mantan penari cantik, dan langsung jatuh cinta. Ternyata, Sarah juga terancam hidupnya oleh peristiwa yang sama seperti yang dia alami. Dylan pun bertekad untuk memecahkan misteri 02:22 demi menyelamatkan gadis yang dia cintai.
Teresa Palmer, yang menjadi lawan main Michiel Huisman di film 2:22 ini, adalah aktris asal Australia yang cukup berpengalaman. Tahun ini, dia juga membintangi Berlin Syndrome yang baru tayang di Indonesia pada bulan September kemarin.
Tahun lalu, Teresa Palmer menjadi aktris utama di film horror yang mendapat sambutan cukup positif dari para kritikus, yaitu Lights Out. Selain itu, cewek sexy berusia 31 tahun tersebut juga tampil di Triple 9 dan Hackshaw Ridge bareng Andrew Garfield.
Uniknya, 2:22 ini bukan pertama kalinya bagi Teresa Palmer bermain di film yang menggunakan judul penunjuk waktu. Pada awal karirnya tahun 2006, bintang The Sorcerer's Apprentice (2010) dan I Am Number Four (2011) ini pernah tampil di film berjudul 2:37.
Sayangnya, setelah dirilis secara terbatas di Amerika pada 30 Juni 2017 yang lalu, film terbaru Teresa Palmer berdurasi 99 menit ini mendapat respon negatif dari para kritikus. Sebagai sebuah thriller, plot twist 2:22 dianggap tidak mengejutkan.
***
2:22
Sutradara: Paul Currie
Produser: Bill Mechanic, Steve Hutensky, Paul Currie, Jackie O'Sullivan, Garrett Kelleher
Penulis Skenario: Nathan Parker, Todd Stein
Pemain: Michiel Huisman, Teresa Palmer, Sam Reid
Musik: Lisa Gerrard, James Orr
Sinematografi: David Eggby
Penyunting: Sean Lahiff, Gary Woodyard
Produksi: Lightstream Pictures, Pandemonium Films, Walk The Walk Entertainmen
Distributor: Magnolia Pictures, Magnet Releasing, Feat Pictures (Indonesia)
Durasi: 99 menit
Rilis: 30 Juni 2017 (Amerika Serikat), 18 Oktober 2017 (Indonesia)
Rating (hingga 24 Oktober 2017)
IMDb: 5,7/10
Rotten Tomatoes: 13%