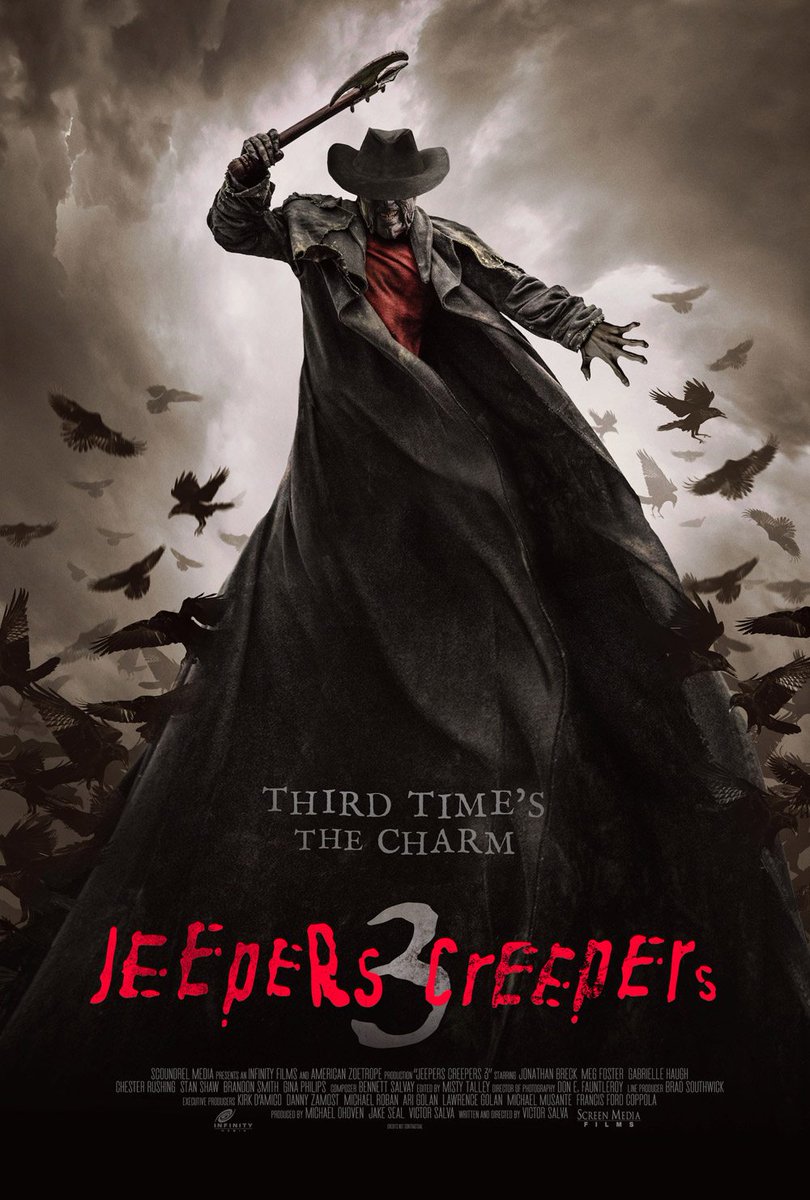 Saat ditayangkan pada 2001, Jeepers Creepers, yang judulnya diambil dari sebuah lagu lawas rilisan tahun 1938, bisa dibilang, cukup sukses secara komersial. Dengan modal "hanya" USD 10 juta, film horror karya Victor Salva itu mampu meraup pemasukan hingga enam kali lipatnya.
Kesuksesan film pertama tersebut membuat para produser tergerak untuk membuat sekuelnya, yang berjudul Jeepers Creepers 2, pada 2003. Dengan bujet sedikit lebih mahal (USD 17 juta), film yang kedua juga berhasil meraih pendapatan hingga USD 63 juta.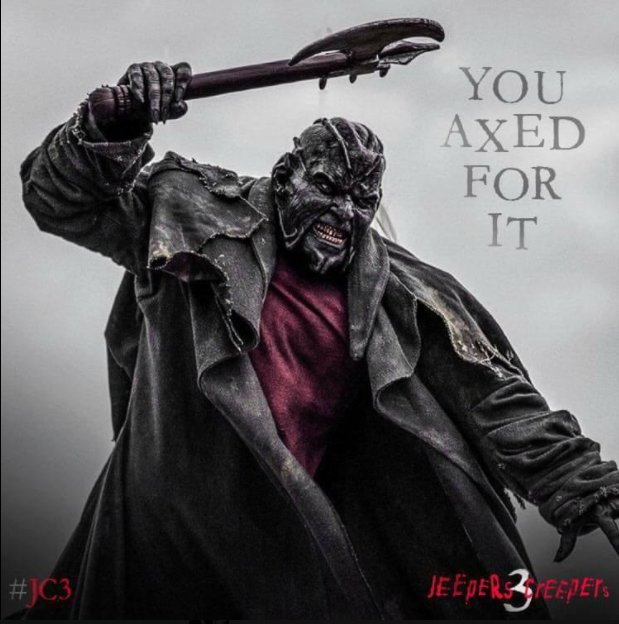 Tahun 2017 yang lalu, setelah tertunda cukup lama (14 tahun), Jeepers Creepers 3 akhirnya juga dirilis. Meski merupakan film ketiga, setting waktu kisahnya terletak di antara film pertama dan kedua. Sementara itu, sutradara dan penulis naskahnya masih tetap Victor Salva.
Kali ini, ceritanya berfokus pada asal-usul sang monster yang disebut sebagai the Creeper (Jonathan Breck). Setelah menghilang selama 23 tahun, makhluk jahat tersebut kembali muncul dan mengincar sekelompok orang yang berniat menghancurkan dirinya.
Sekelompok orang itu adalah para pemburu yang menyadari keberadaan the Creeper. Dengan dibantu oleh seorang polisi bernama Sersan David Tubbs (Brandon Smith), mereka bermaksud melenyapkannya agar tidak menebar teror lagi.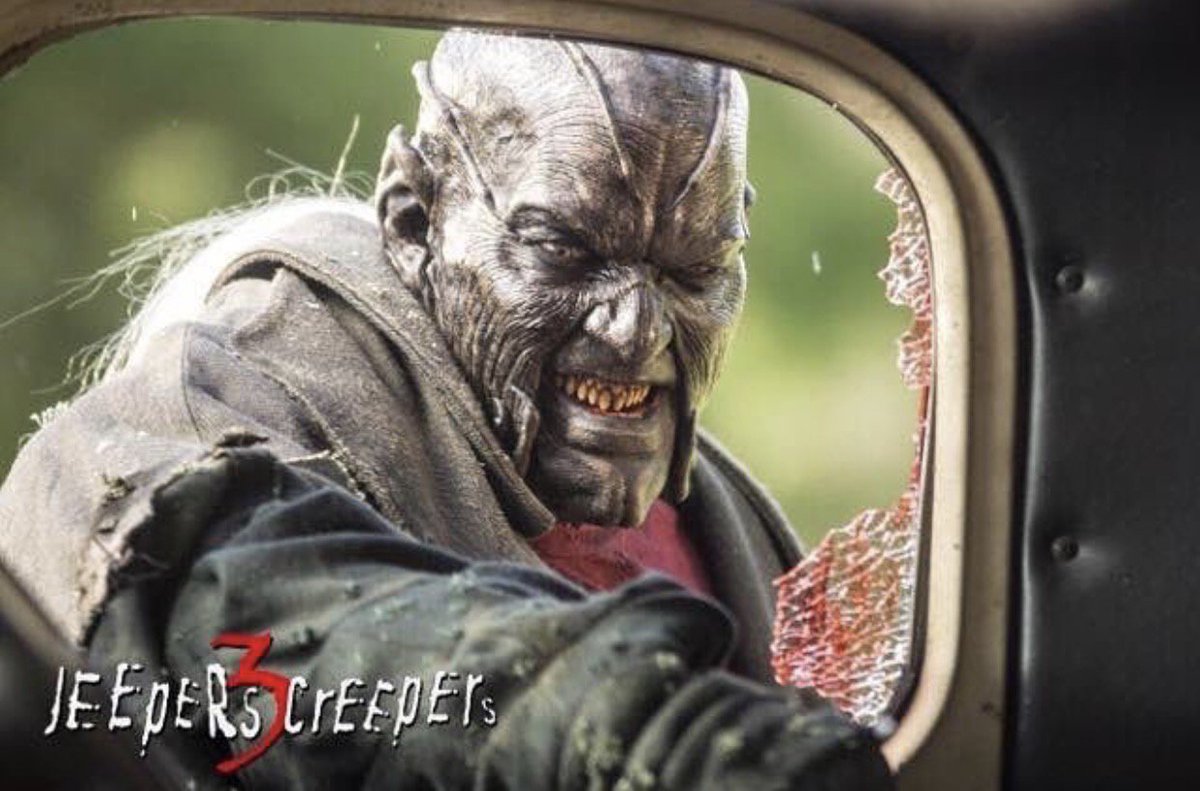 Jeepers Creepers 3, awalnya, hanya diputar satu malam saja di bioskop-bioskop Amerika Serikat pada 26 September 2017. Tapi, kemudian, ditayangkan lagi pada 4 Oktober 2017 sebelum dirilis dalam bentuk DVD pada 26 Desember 2017.
Sayangnya, film yang ketiga ini mendapat respon kurang positif dari para kritikus. Meski demikian, saat diwawancarai, aktris Gina Philips, yang membintangi film pertamanya, mengungkap bahwa sutradara Victor Salva sudah menulis naskah untuk film keempatnya. Kita tunggu saja apakah Jeepers Creepers 4 juga bakal dirilis beberapa tahun lagi.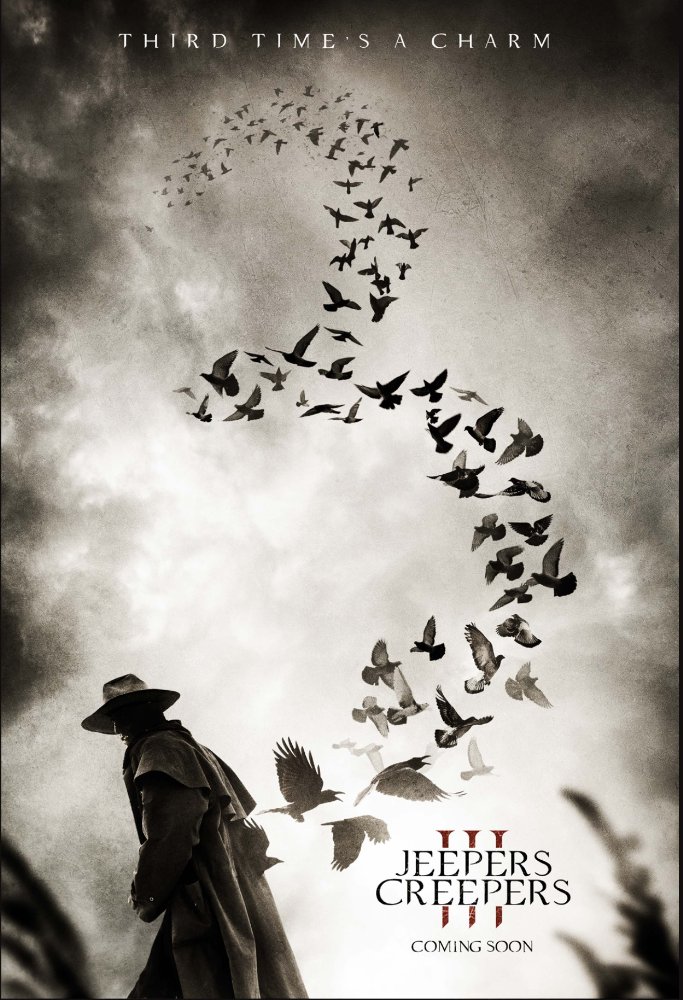 ***
Jeepers Creepers 3
Sutradara: Victor Salva
Produser: Michael Ohoven, Jake Seal, Victor Salva
Penulis Skenario: Victor Salva
Pemain: Jonathan Breck, Meg Foster, Gabrielle Haugh, Chester Rushing, Stan Shaw, Brandon Smith, Gina Philips
Musik: Andrew Morgan Smith
Sinematografi: Don E. FauntLeRoy
Penyunting: Misty Talley
Produksi: Infinity Films, Myriad Pictures
Distributor: Screen Media Films
Durasi: 100 menit
Rilis: 26 September 2017 (Amerika Serikat), 7 Februari 2018 (Indonesia)
Rating (hingga 15 Februari 2018)
IMDb: 4,3/10
Rotten Tomatoes: 20%