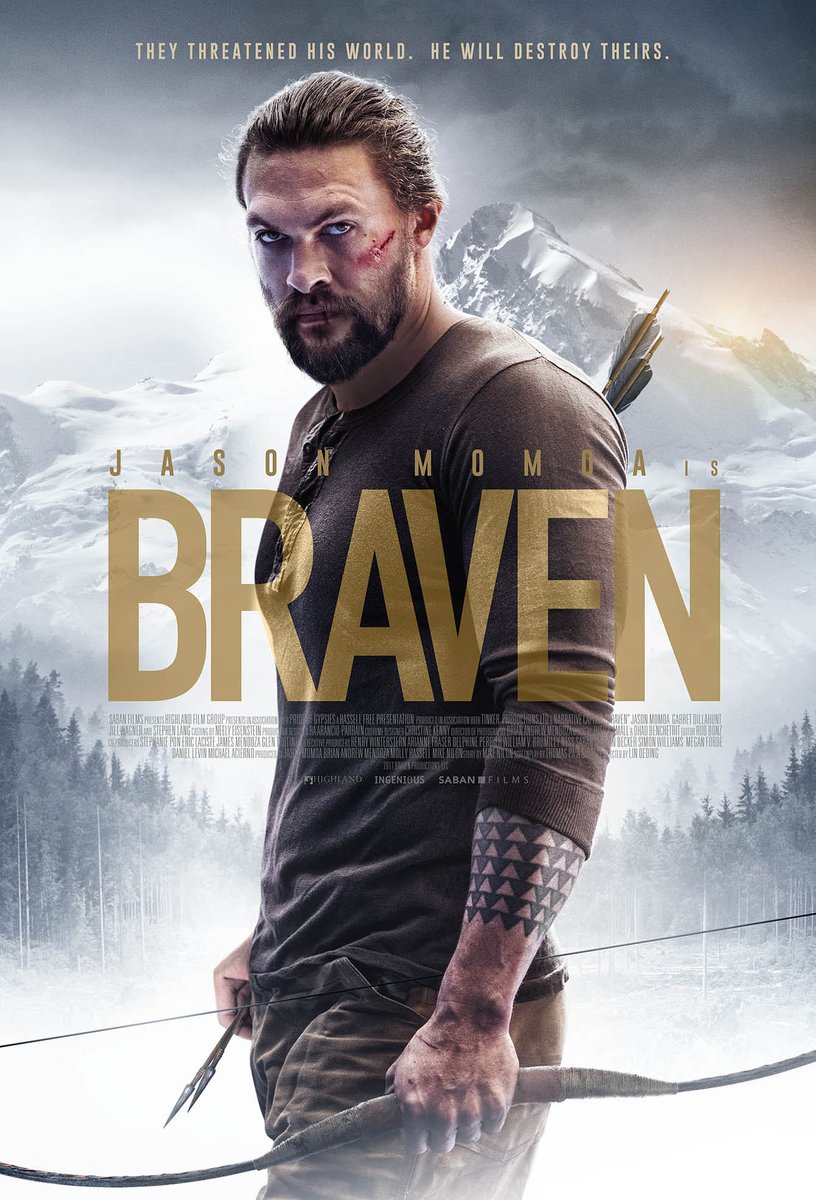 Nama Jason Momoa langsung terangkat setelah terpilih sebagai pemeran Aquaman dalam film Justice League (2017). Sosoknya yang ganteng dan gagah perkasa, dengan rambut gondrongnya, memang berpotensi membuat para ibu muda, terutama para janda, basah.
Tahun ini, sebelum kita nikmati film solo Aquaman pada bulan Desember nanti, Jason Momoa lebih dahulu tampil dalam Braven. Film action thriller rilisan Saban itu kini sedang tayang di bioskop-bioskop Cinema 21 Indonesia.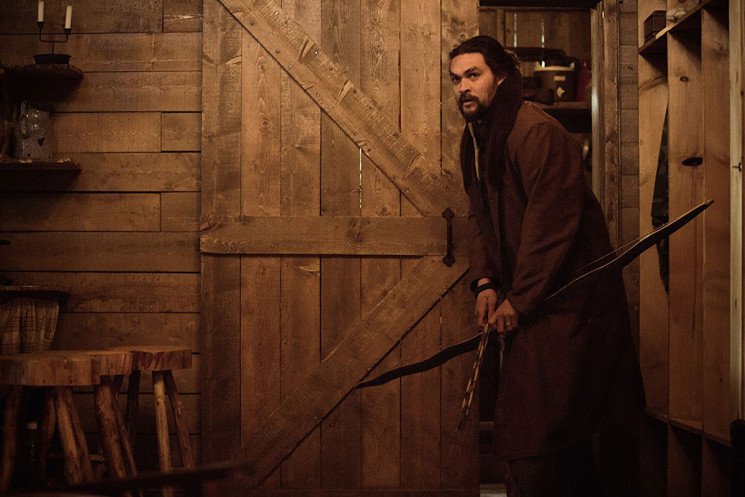 Braven mengisahkan tentang seorang penebang kayu, Joe (Jason Momoa), dan bokapnya, Linden (Stephen Lang), yang sedang berakhir pekan di pondok berburu milik mereka yang terletak di pegunungan Blue Mountain. Namun, setibanya di sana, Joe justru menemukan tumpukan heroin yang disembunyikan oleh para pengedar narkoba.
Para bajingan, yang dipimpin oleh Kassen (Garret Dillahunt) dan tangan kanannya, Hallet (Zahn McClarnon), kemudian berusaha mengambil kembali barang haram milik mereka. Tentu saja, mereka harus berhadapan dengan Joe.
Keadaan menjadi pelik karena, ternyata, anak Joe yang masih kecil, Charlotte (Sasha Rossof), diam-diam mengikutinya ke pondok. Mampukah Joe menyusun strategi untuk mengalahkan para pengedar narkoba serta menyelamatkan bokap dan putrinya?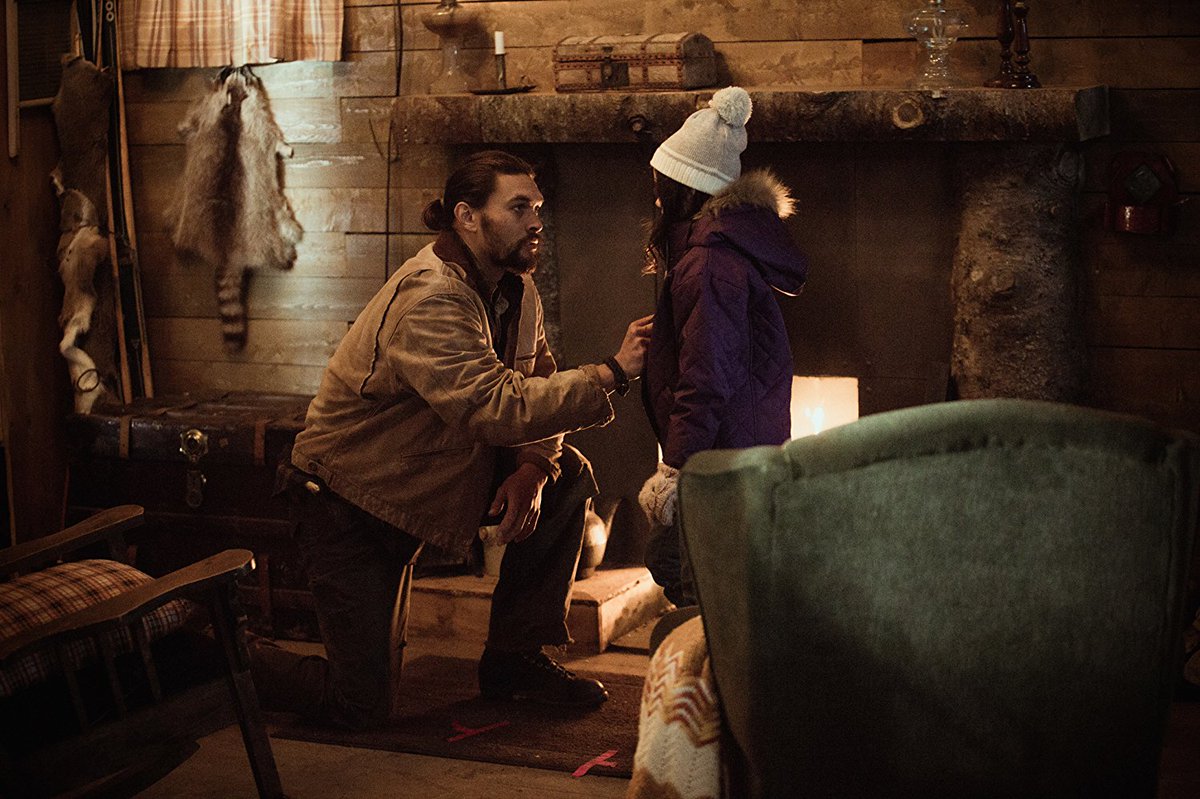 Bagi Jason Momoa, film yang berdurasi 94 menit ini merupakan ajang reuni dengan Stephen Lang. Sebelumnya, mereka pernah main bareng di Conan the Barbarian (2011).
Selain menjadi bintang utamanya, Jason Momoa juga berperan sebagai produser di film Braven ini. Bersama dengan rekannya, Brian Mendoza, dia mendirikan rumah produksi Pride of Gypsies.
Sementara itu, bagi Lin Oeding, Braven merupakan debutnya sebagai sutradara film layar lebar. Sebelumnya, dia hanya dikenal sebagai pemeran pengganti serta sutradara serial televisi dan film-film pendek.
Setelah dirilis secara global pada awal bulan Februari 2018 ini, karya perdana Lin Oeding, ternyata, mendapat respon lumayan dari para kritikus. Braven dinilai mampu menyajikan aksi menegangkan yang cukup riil dan terasa masuk akal. Para penonton bisa saja mengalaminya dalam kejadian sehari-hari.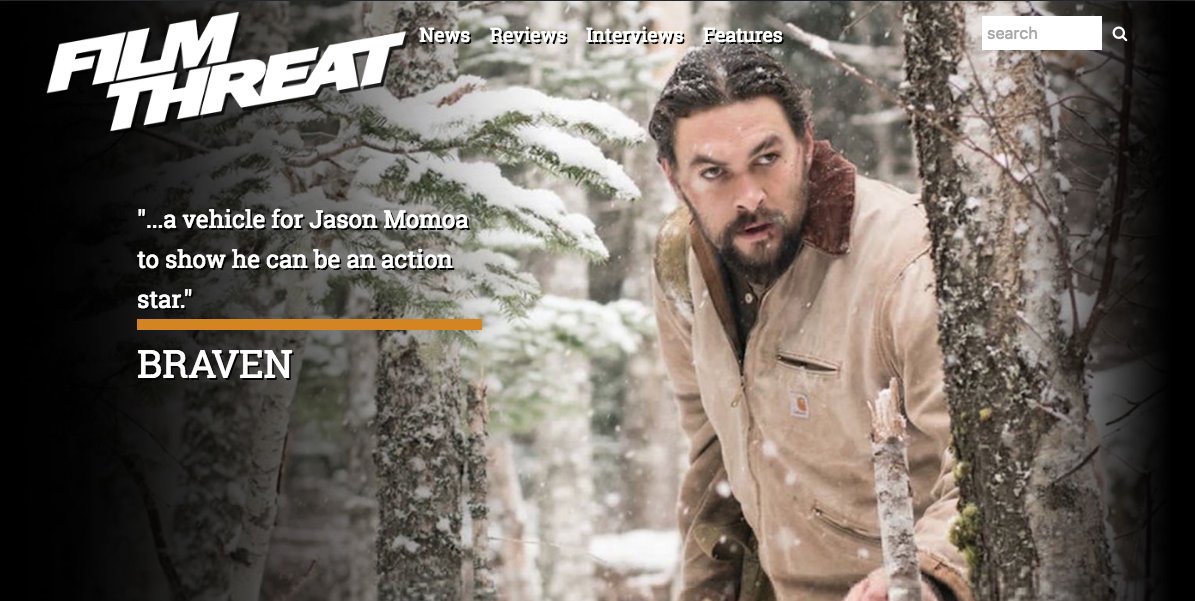 ***
Braven
Sutradara: Lin Oeding
Produser: Jason Momoa, Brian Mendoza, Molly Hassell, Mike Nilon
Penulis Skenario: Mike Nilon, Thomas Pa'a Sibbett
Pemain: Jason Momoa, Garret Dillahunt, Stephen Lang, Jill Wagner, Brendan Fletcher
Sinematografi: Brian Andrew Mendoza
Penyunting: Rob Bonz
Produksi: Pride of Gypsies
Distributor: Saban Films, Lionsgate
Durasi: 94 menit
Rilis: 2 Februari 2018 (Amerika Serikat), 9 Februari 2018 (Indonesia),
Rating (hingga 22 Februari 2018)
IMDb: 6,6/10
Rotten Tomatoes: 73%
Metacritic: 60/100