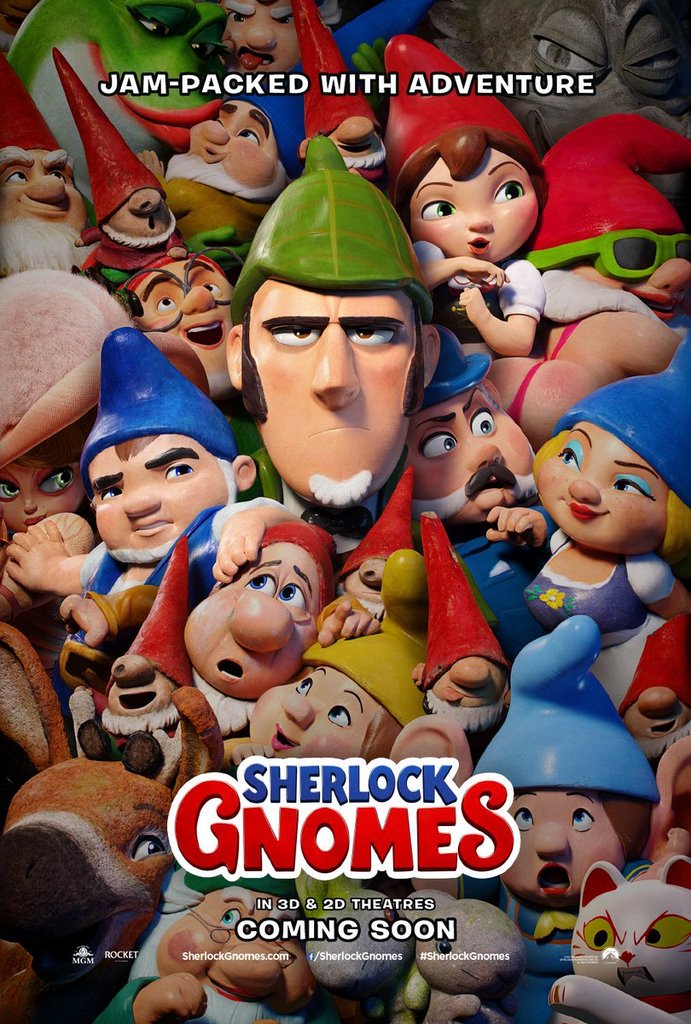 Masih ingat dengan Gnomeo & Juliet (2011)? Film animasi komputer 3D ber-genre komedi romantis tersebut cukup sukses di pasaran. Meski respon dari para kritikus kala itu tidak bagus-bagus amat, produksi Rocket Pictures tersebut mampu meraup USD 194 juta dengan modal "hanya" USD 36 juta.
Setelah tujuh tahun berlalu, pada bulan Maret 2018 kemarin, sekuel Gnomeo & Juliet akhirnya dirilis. Judulnya Sherlock Gnomes. Kisahnya masih berkutat di seputar garden gnomes, yaitu patung-patung keramik berbentuk kurcaci yang biasa ditaruh di taman-taman di Inggris sebagai hiasan.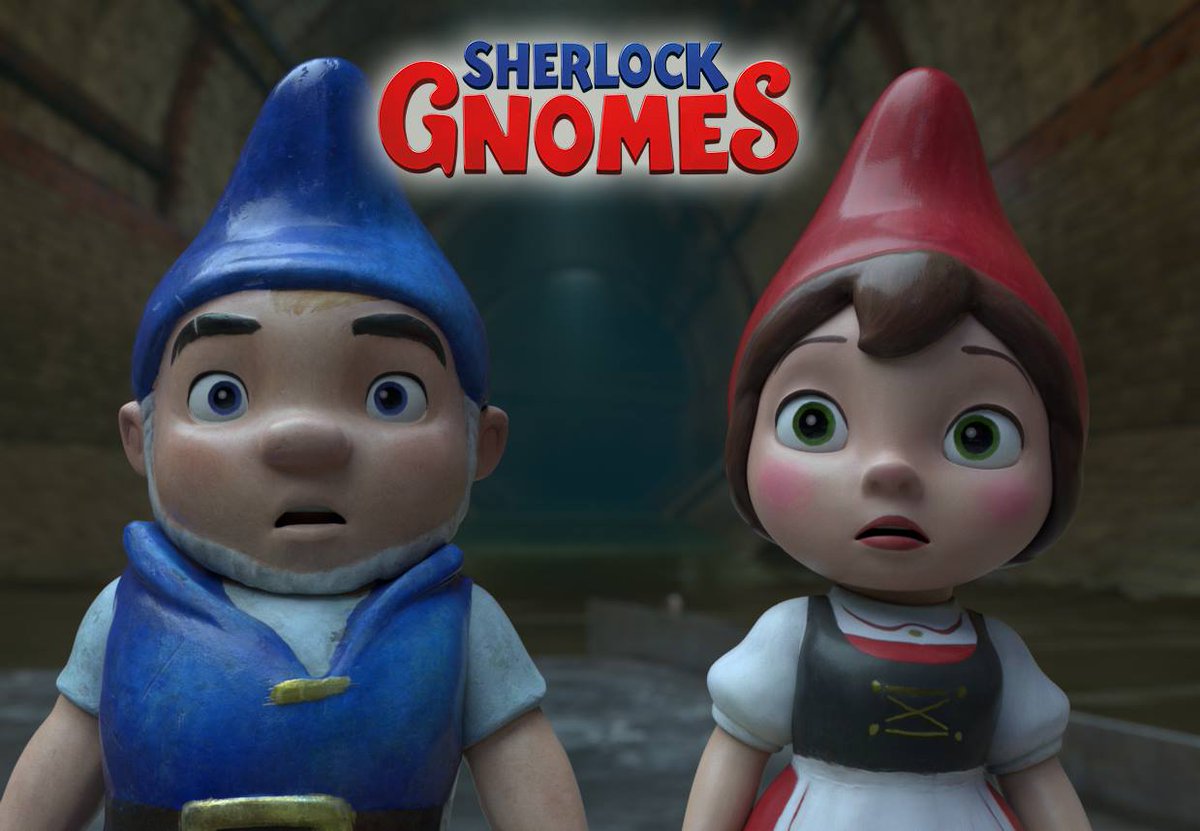 Yang menjadi tokoh utama di film pertama adalah Gnomeo dan Juliet. Diadaptasi dari drama klasik karya William Shakespeare, Romeo and Juliet. Tentu saja, ini adalah versi komedinya. Tidak berakhir tragis seperti versi aslinya.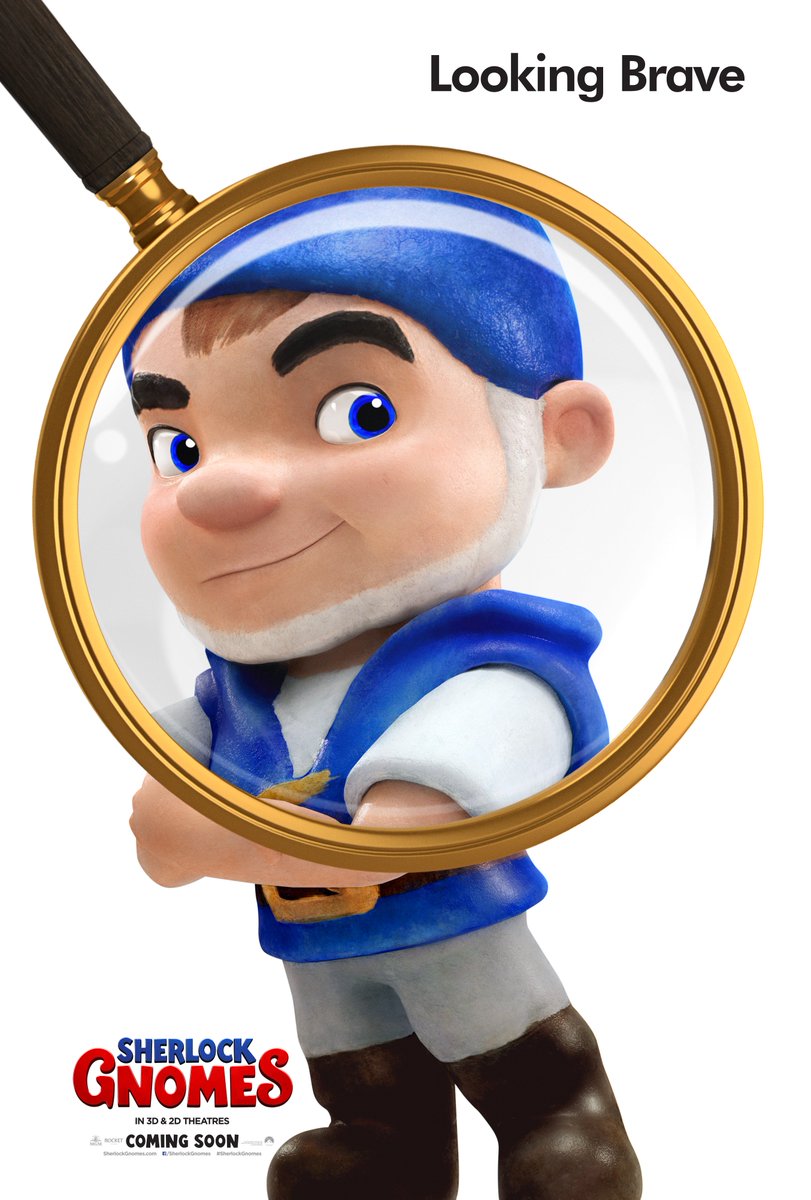 Kisah film yang kedua merupakan lanjutan dari film yang pertama. Hanya saja, kali ini, Gnomeo dan Juliet bakal berkolaborasi dengan Sherlock Gnomes. Iya, dari namanya sudah bisa ditebak bahwa karakter tersebut didasarkan pada sosok detektif fiktif terkenal, Sherlock Holmes, rekaan Sir Arthur Conan Doyle.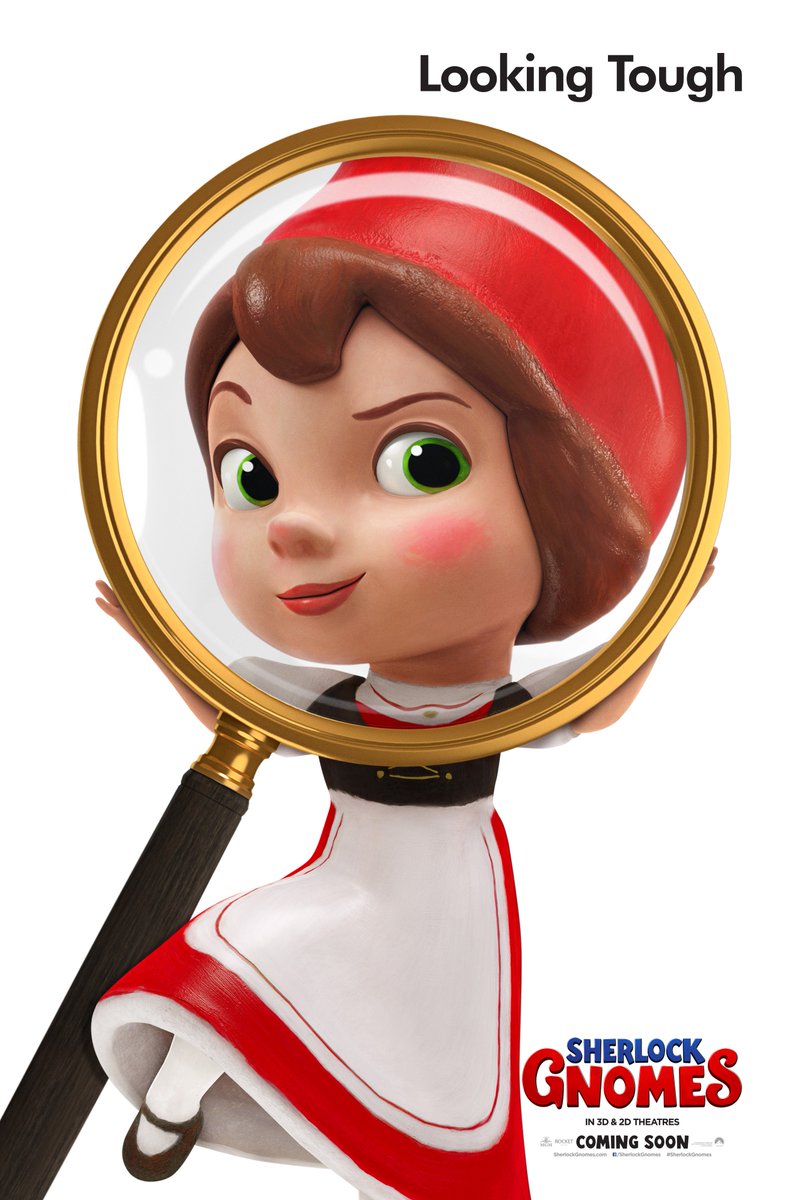 Ceritanya, dua sejoli, Gnomeo (James McAvoy) dan Juliet (Emily Blunt), baru saja pindah ke rumah baru mereka di sebuah taman di London. Namun, setelah beberapa saat, sebuah keanehan terjadi. Teman-teman dan keluarga mereka tiba-tiba menghilang dari taman.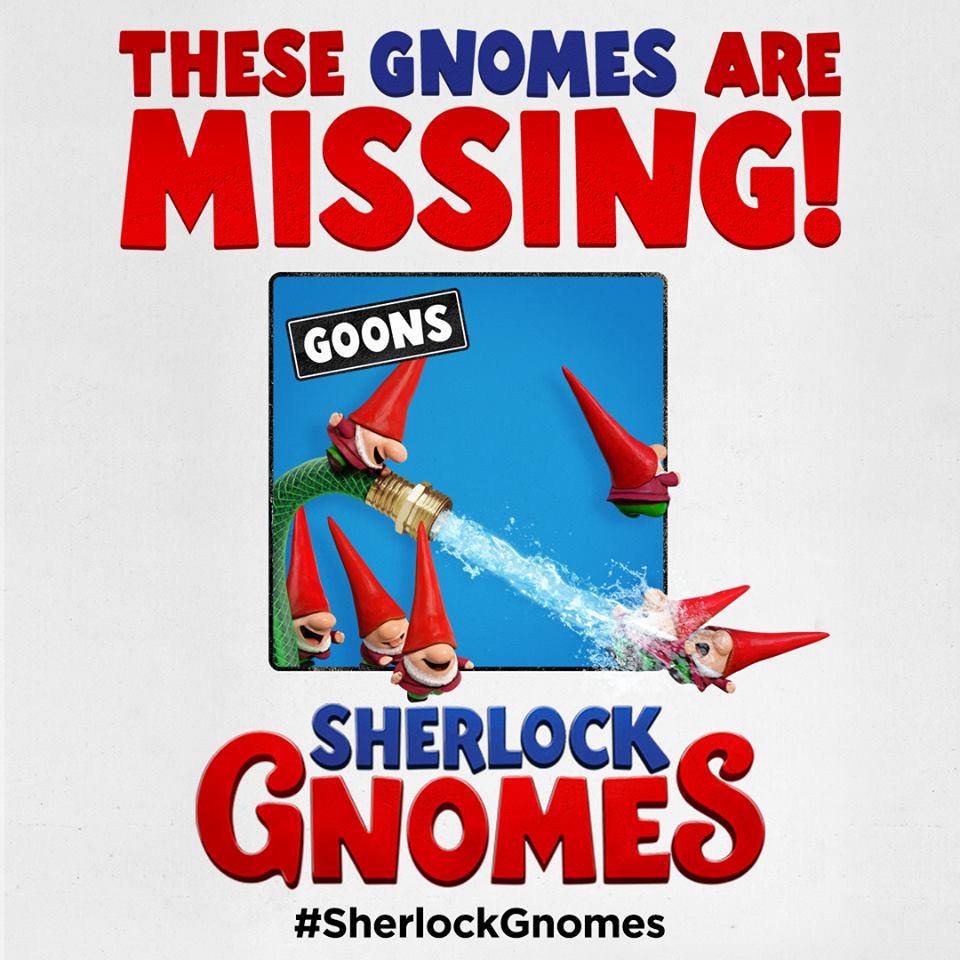 Untuk menemukan keluarga mereka kembali, Gnomeo dan Juliet kemudian meminta bantuan Sherlock Gnomes (Johnny Depp) dan assistennya, Gnome Watson (Chiwetel Ejiofor). Setelah melakukan penyelidikan awal, detektif terkenal tersebut yakin bahwa musuh bebuyutannya, Moriarty (Jamie Demetriou), berada di balik misteri menghilangnya para garden gnomes.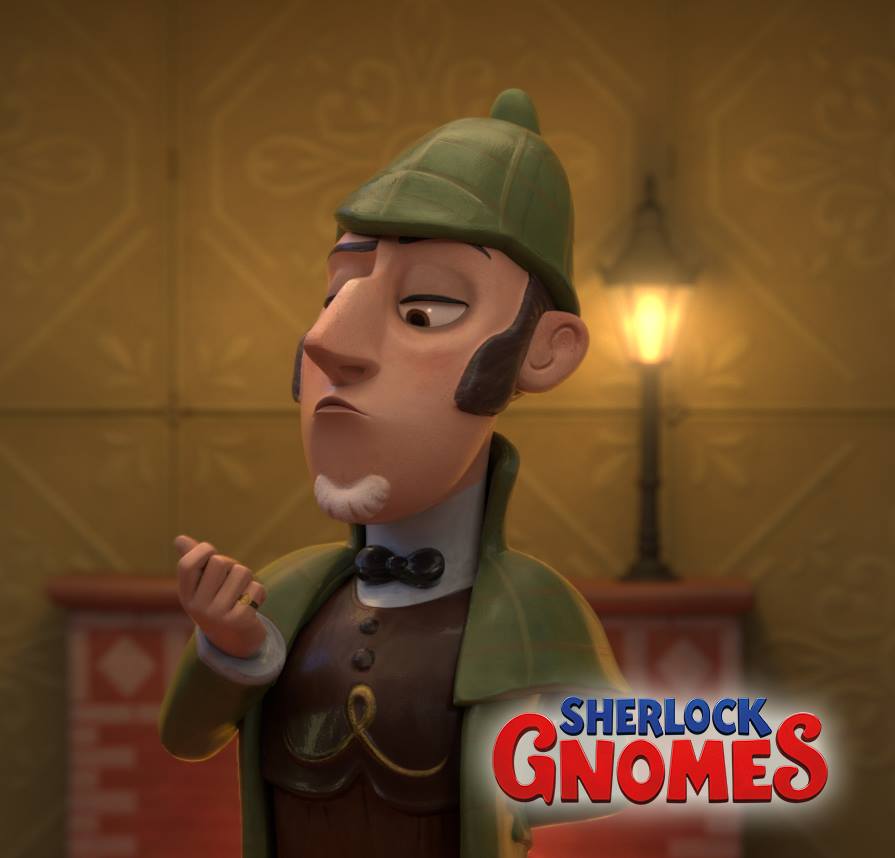 Namun, masalahnya, Moriarty sudah dianggap tewas saat terakhir kali melawan Sherlock Gnomes. Apakah professor jahat tersebut masih hidup? Siapa sebenarnya dalang penculikan para garden gnomes di Kota London?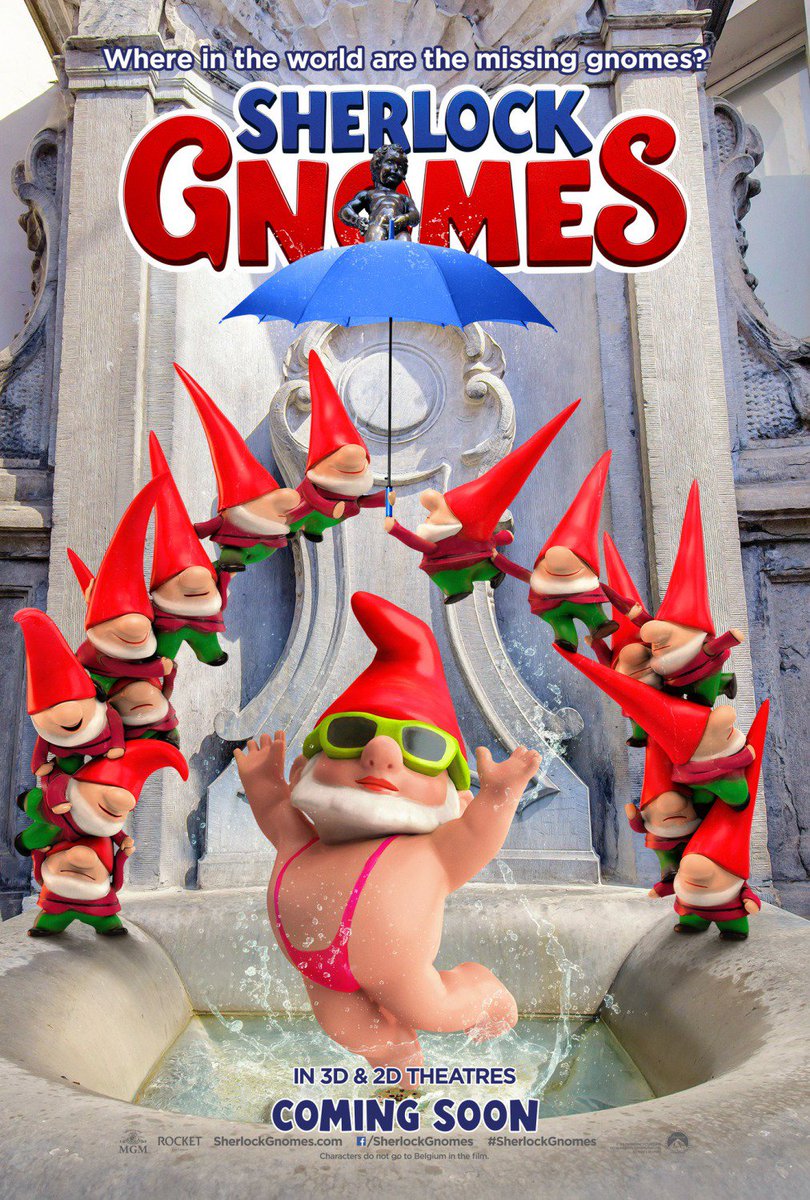 Berbeda dengan film pertamanya, Sherlock Gnomes tidak lagi dibesut oleh Kelly Ashbury karena dia sibuk menggarap Smurfs: The Lost Village (2017). Sebagai penggantinya adalah John Stevenson yang sudah berpengalaman menyutradarai Kung Fu Panda (2008) yang fenomenal itu.
Seperti halnya Gnomeo & Juliet, Sherlock Gnomes juga diproduksi oleh Rocket Pictures. Namun, tidak lagi dibiayai oleh Disney melalui anak perusahaannya, Touchstone Pictures. Kali ini, yang menjadi pemodal film yang kedua adalah Paramount Pictures, lewat Paramount Animation, dan Metro-Goldwyn-Mayer (MGM).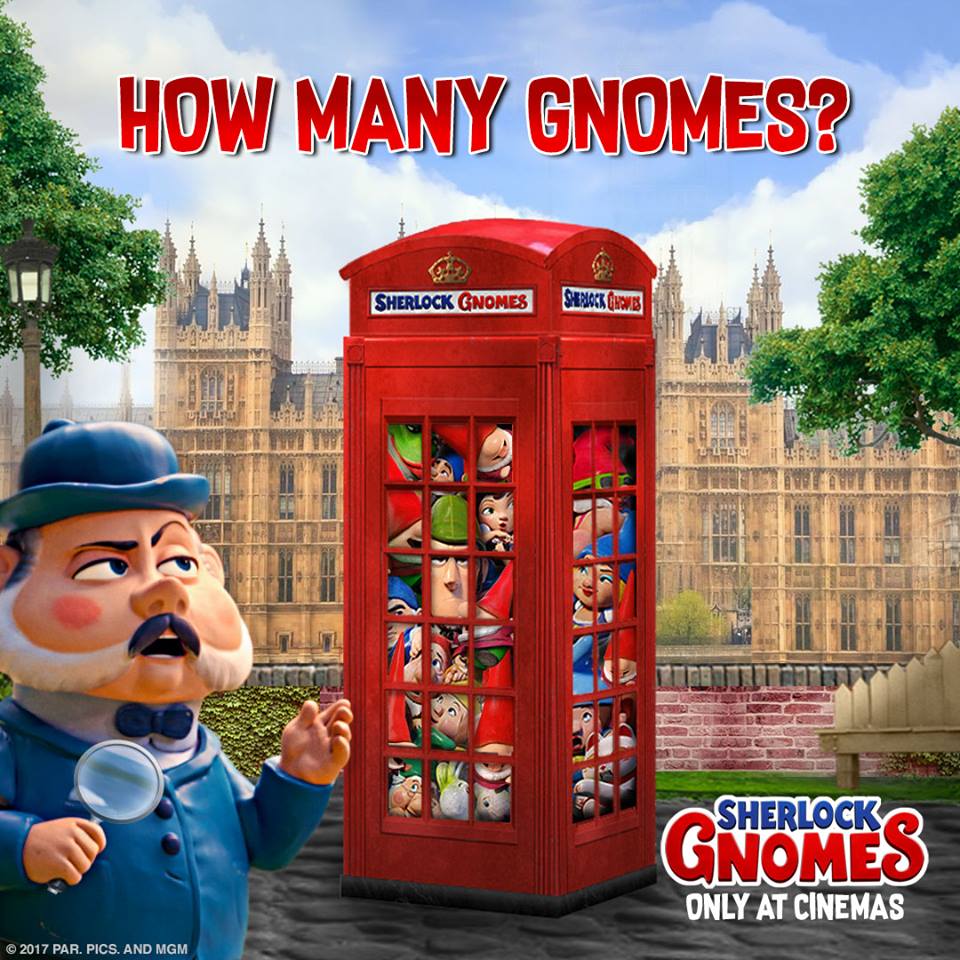 Yang membuat Sherlock Gnomes menarik adalah deretan para pengisi suaranya. Lihat saja nama-nama semacam Johnny Depp, James McAvoy, Emily Blunt, dan Chiwetel Ejiofor. Semuanya adalah bintang-bintang Hollywood.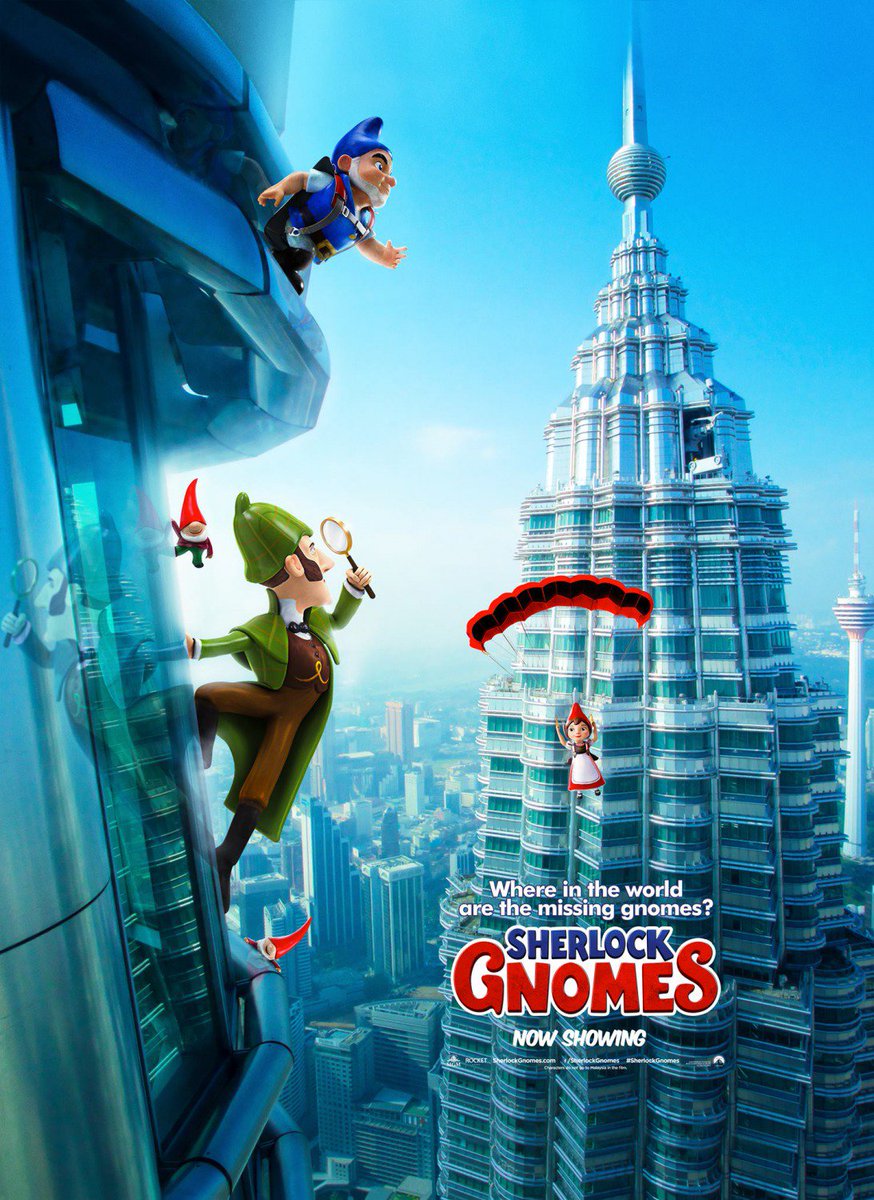 Sayangnya, meski dibekingi oleh sejumlah nama beken, Sherlock Gnomes tidak mampu memikat hati para kritikus. Bahkan, film yang kedua ini dianggap jauh lebih buruk daripada yang pertama.
Parahnya lagi, secara box office, Sherlock Gnomes juga melempem. Hingga kini, hanya mampu meraup USD 36 juta. Belum menutupi modalnya yang mencapai USD 59 juta. Sekuel ini gagal mengikuti jejak Gnomeo & Juliet yang termasuk sukses di pasaran. Masa depan franchise Gnomes pun menjadi suram.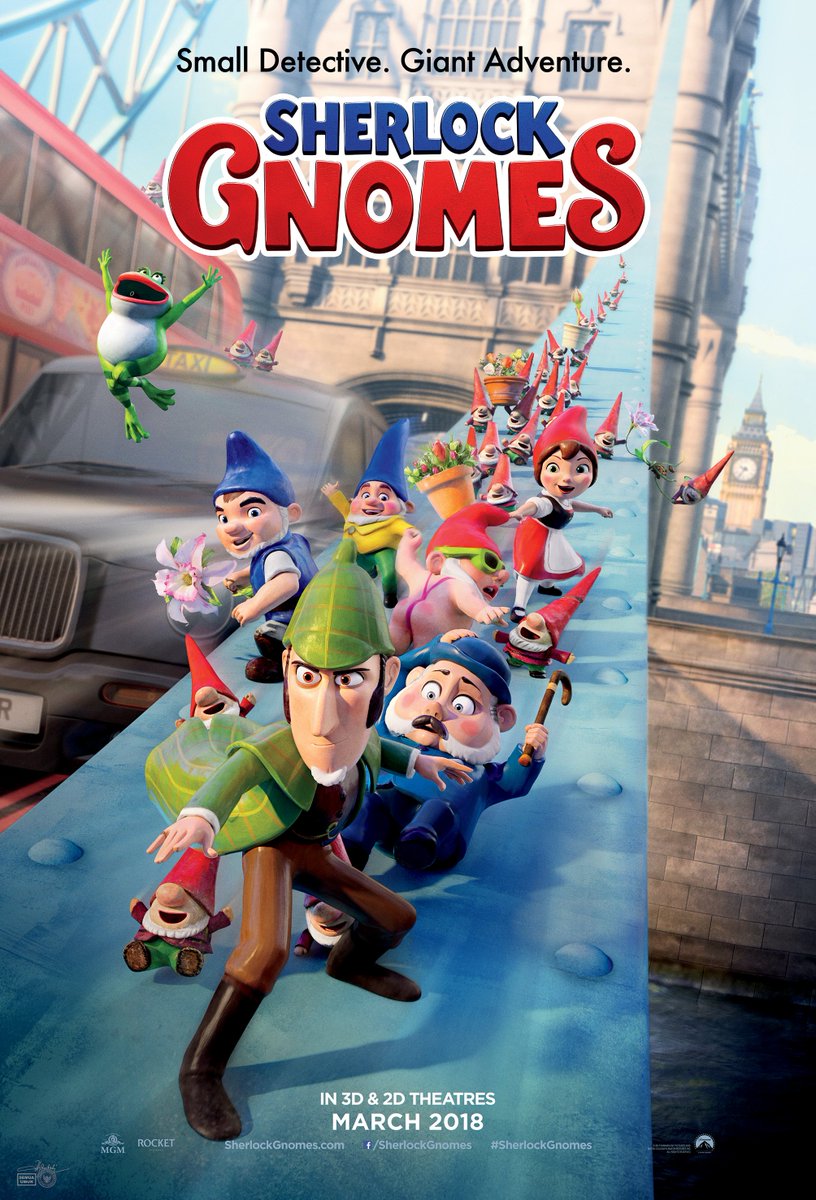 ***
Sherlock Gnomes
Sutradara: John Stevenson
Produser: David Furnish, Steve Hamilton Shaw, Carolyn Soper
Penulis Skenario: Ben Zazove
Pengarang Cerita: Kevin Cecil, Andy Riley, Emily Cook, Kathy Greenberg
Berdasarkan: Romeo and Juliet by William Shakespeare, Sherlock Holmes by Sir Arthur Conan Doyle
Pemain: James McAvoy, Emily Blunt, Chiwetel Ejiofor, Mary J. Blige, Johnny Depp
Musik: Chris Bacon
Penyunting: Prakash Patel, Mark Solomon
Produksi: Paramount Animation, Metro-Goldwyn-Mayer, Rocket Pictures
Distributor: Paramount Pictures
Durasi: 88 menit
Budget: USD 59 juta
Rilis: 23 Maret 2018 (Indonesia & Amerika Serikat)
Rating (hingga 8 April 2018)
IMDb: 4,8/10
Rotten Tomatoes: 18%
Metacritic: 36/100
CinemaScore: B+
***
Edwin Dianto
Baper Blogger & Writer (Film, Football, Sports, Entertainment)
E-mail: edwindianto@gmail.com
Twitter/Instagram: @edwindianto
Blog: edwindianto.wordpress.com