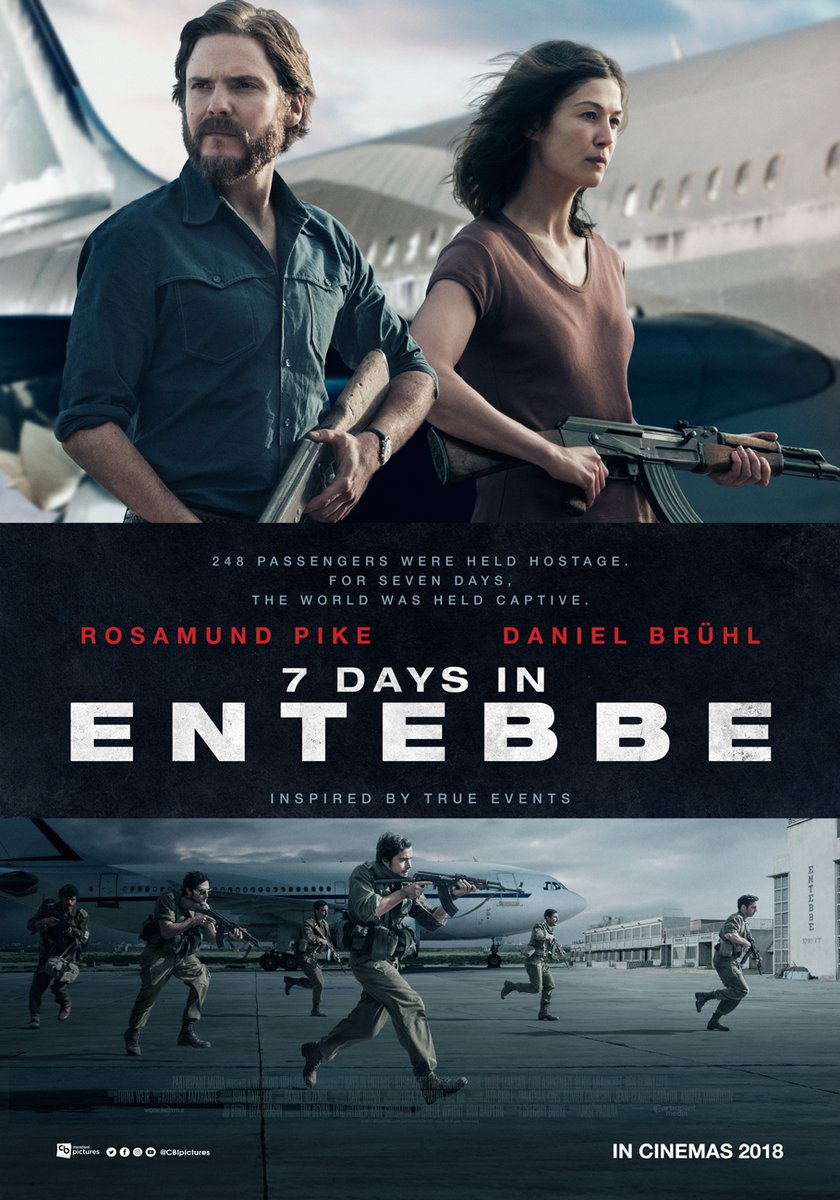 Pada 27 Juni 1976, pesawat Air France Flight 139, yang terbang dari Tel Aviv, Israel menuju ke Paris, Prancis via Athena, Yunani, dibajak oleh dua teroris dari Palestina dan dua teroris asal Jerman. Mereka kemudian mendarat di Bandara Entebbe, Uganda dan menyandera 248 penumpang.
Para teroris yang terafiliasi dengan Popular Front for the Liberation of Palestine – External Operations (PFLP-EO) dan Revulotionary Cells Jerman tersebut mendarat di Entebbe karena mendapat dukungan dari pemimpin Uganda, yaitu sang diktator legendaris, Idi Amin. Tuntutan mereka sederhana: Meminta tebusan USD 5 juta dan pembebasan 53 militan pro-Palestina yang 40 di antaranya dipenjara oleh Israel.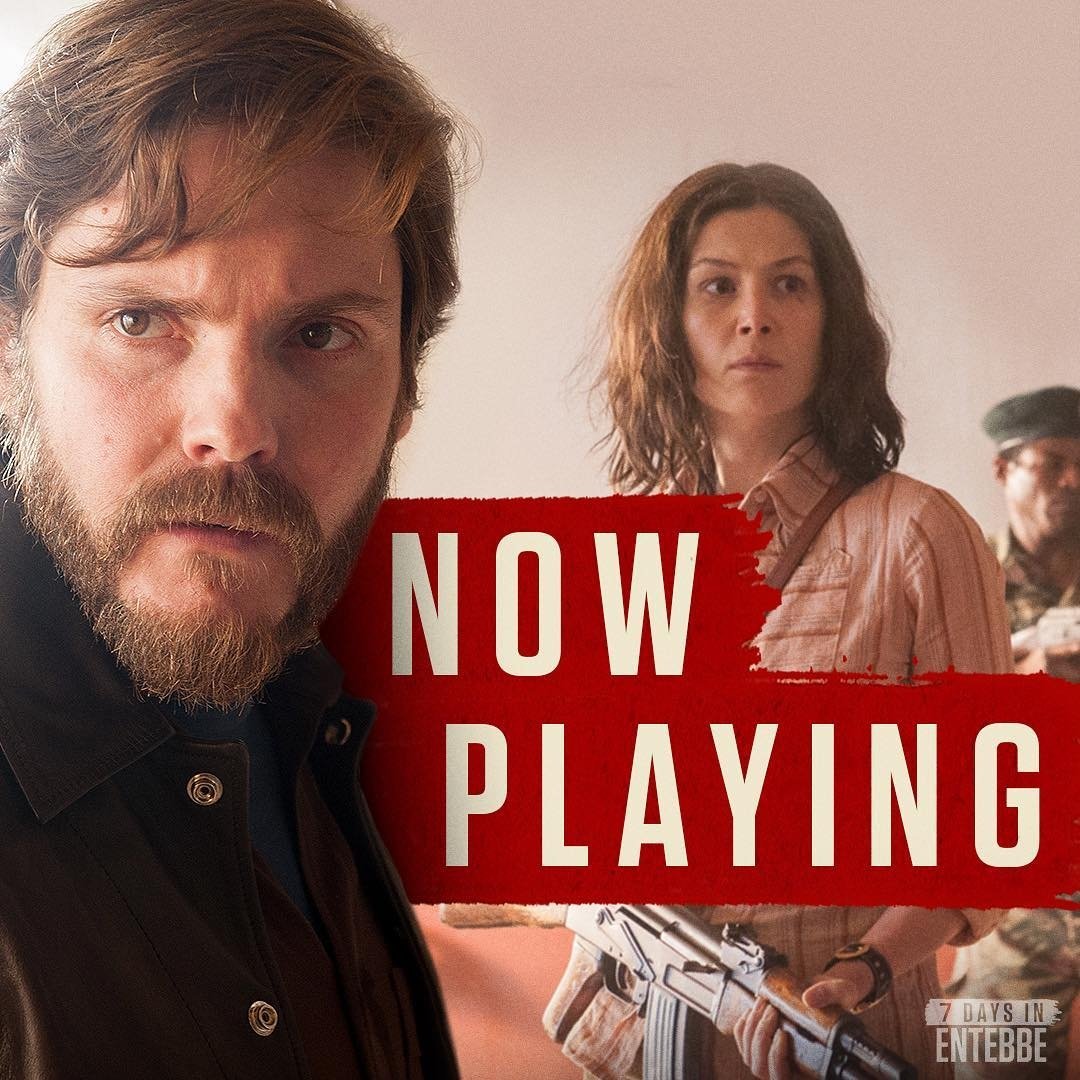 Setelah dua hari berlalu, para sandera non-Israel dibebaskan dan diterbangkan ke Paris. Sementara itu, sisanya, 94 sandera, yang sebagian besar orang Israel, dan 12 kru pesawat Air France tetap ditahan di Entebbe.
Awalnya, pemerintah Israel melakukan upaya diplomasi untuk membebaskan para sandera. Namun, setelah hampir tujuh hari bernegosiasi, mereka menemui jalan buntu.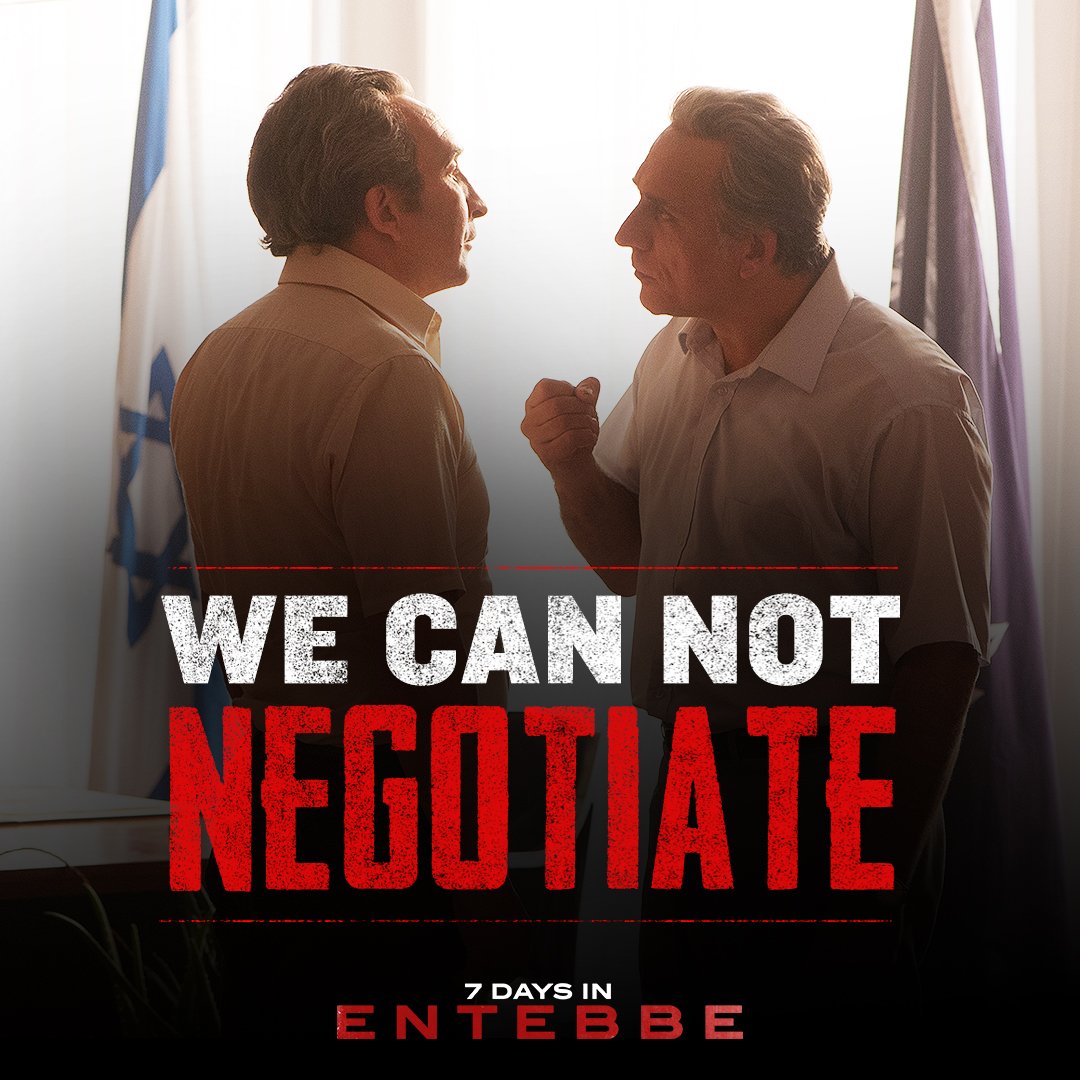 Pemerintah Israel kemudian memutuskan untuk melancarkan operasi penyelamatan counter-terrorist pada 4 Juli 1976. Operasi yang dikenal dengan nama Operation Entebbe, atau Operation Thunderbolt, itu berkekuatan 100 orang komando pasukan khusus Israel Defense Forces (IDF).
Sejarah mencatat, Operation Entebbe berjalan sukses. Disebut-sebut sebagai salah satu operasi penyelamatan sandera paling berani yang pernah dilakukan.
Tujuh teroris, yang dipimpin oleh Wilfried Boese, serta 45 tentara Uganda yang membantu mereka, akhirnya, berhasil dibunuh. Sementara itu, dari pasukan Israel, hanya satu yang mati, yaitu Letkol Yonatan Netanyahu dari IDF. Tetapi, dari pihak sandera, ada tiga orang yang menjadi korban.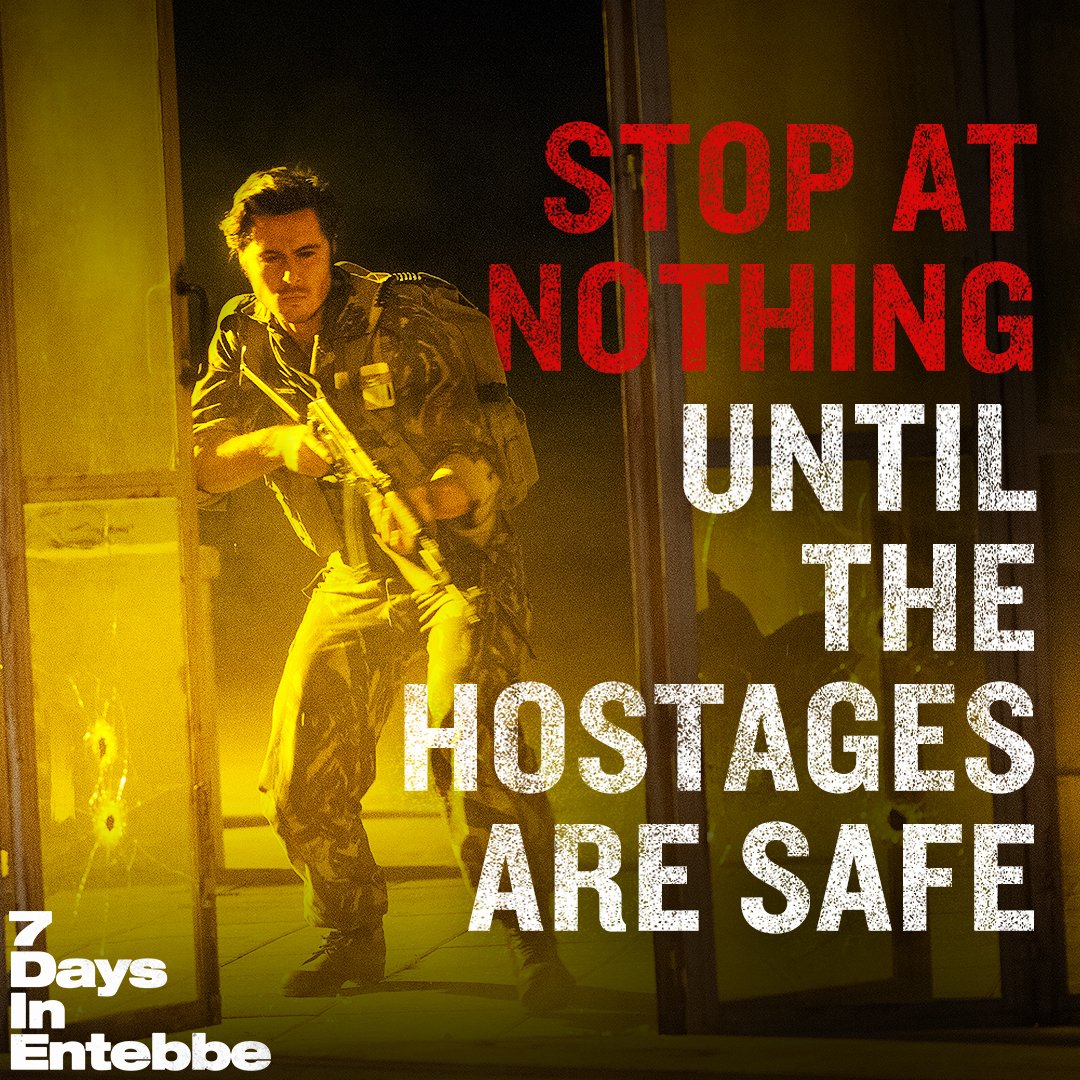 Kisah nyata operasi kontra-teroris itulah yang kemudian diangkat ke layar lebar oleh sutradara Jose Padilha dengan judul 7 Days in Entebbe. Film produksi Working Title yang saat ini sedang tayang di bioskop-bioskop Cinemaxx Theater dan CGV Cinemas Indonesia tersebut merupakan film keempat yang mengangkat tema serupa.
Sebelum 7 Days in Entebbe, tercatat, ada tiga film yang mengambil latar belakang kisah nyata tersebut. Dua di antaranya adalah film televisi (FTV) produksi Amerika, yaitu Victory at Entebbe (1976) dan Raid on Entebbe (1977). Lalu, juga ada produksi Israel, Operation Thunderbolt (1977).
Selain tiga film tadi, sebenarnya, juga ada dua film lain yang menyinggung tentang Operation Entebbe. Yang pertama adalah The Delta Force (1986) dan yang paling terkenal adalah The Last King of Scotland (2006) yang menyoroti tentang kehidupan sang diktator Uganda, Idi Amin.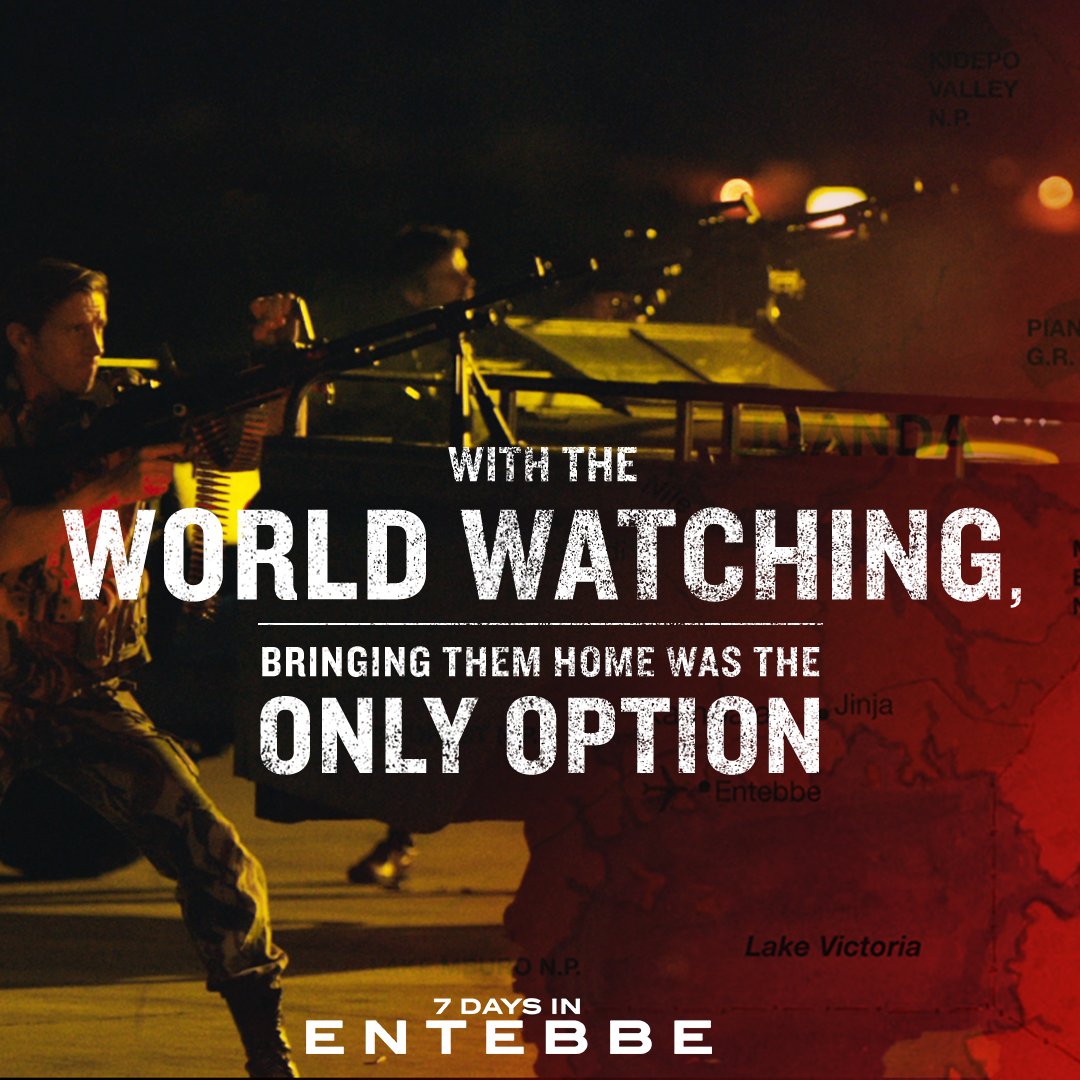 Proyek film 7 Days in Entebbe sendiri sudah diumumkan sejak 11 Februari 2016. Namun, proses syuting baru dimulai pada 14 November 2016 dengan mengambil tempat di Bandara Internasional Malta.
Awalnya, ada tiga pemain ternama yang bakal membintangi film berdurasi 107 menit ini, yaitu Rosamund Pike, Daniel Bruehl, dan Vincent Cassel. Tetapi, karena satu dan lain hal, Cassel akhirnya tidak ikut serta.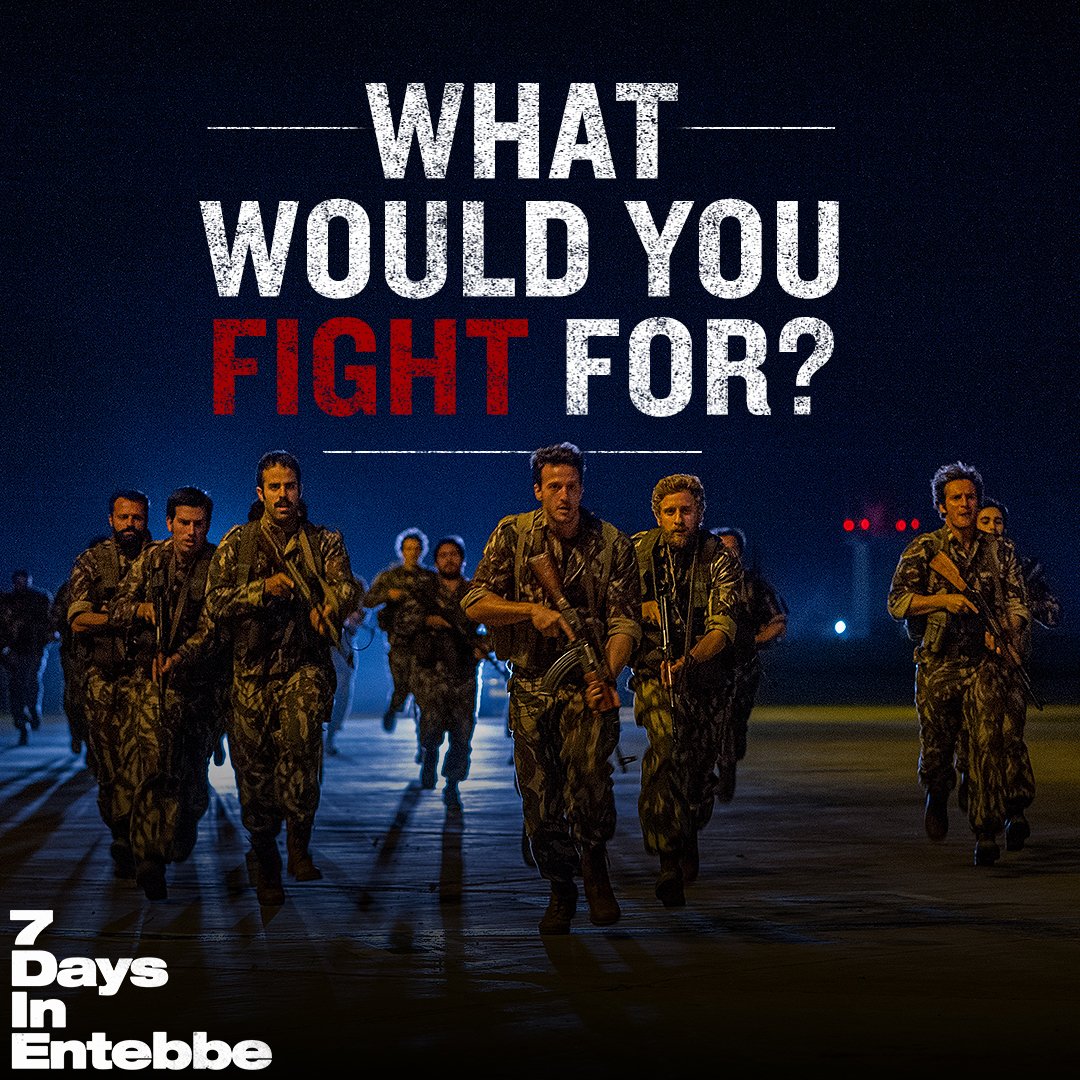 Dalam 7 Days in Entebbe, Daniel Bruehl dan Rosamund Pike menjadi tokoh utama, yaitu dua teroris asal Jerman bernama Wilfried Boese dan Brigitte Kuhlmann. Hal ini memantik kontroversi karena mereka berdua digambarkan sebagai teroris yang simpatik. Sangat berbeda dengan versi Israel yang tercatat dalam sejarah.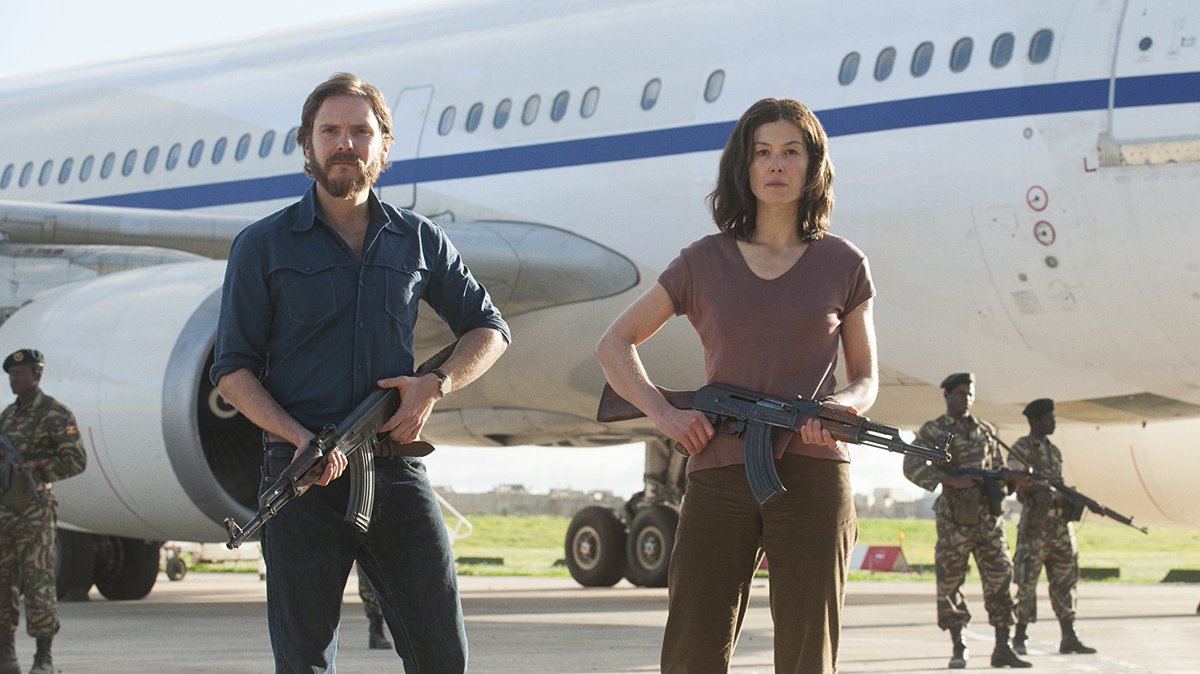 Entah karena kontroversi tersebut, setelah tayang perdana di Berlin International Film Festival, alias Berlinale, pada 19 Februari 2018, 7 Days in Entebbe mendapat respon kurang positif dari para kritikus. Meski memiliki dasar kisah nyata yang menarik, sebagai sebuah thriller, film ini dianggap kurang dramatis dan kurang menegangkan.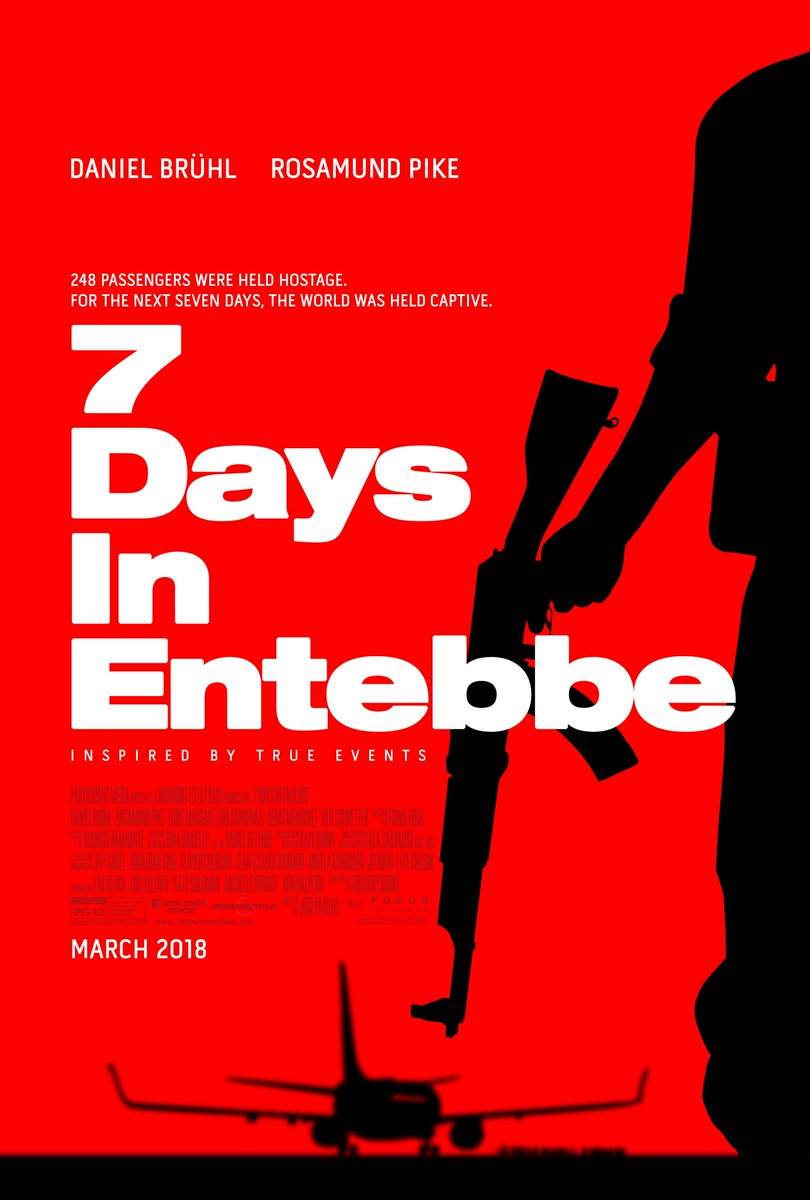 ***
7 Days in Entebbe
Sutradara: José Padilha
Produser: Tim Bevan, Liza Chasin, Eric Fellner, Ron Halpern, Kate Solomon, Michelle Wright
Penulis Skenario: Gregory Burke
Pemain: Rosamund Pike, Daniel Brühl, Eddie Marsan, Ben Schnetzer, Lior Ashkenazi, Denis Ménochet
Musik: Rodrigo Amarante
Sinematografi: Lula Carvalho
Penyunting: Daniel Rezende
Produksi: Participant Media, Working Title Films
Distributor: Entertainment One (Inggris), Focus Features (Amerika Serikat)
Durasi: 107 menit
Rilis: 19 Februari 2018 (Berlinale), 16 Maret 2018 (Amerika Serikat), 11 April 2018 (Indonesia)
Rating (hingga 12 April 2018)
IMDb: 5,5/10
Rotten Tomatoes: 23%
Metacritic: 49/100
CinemaScore: –
***
Edwin Dianto
Baper Blogger & Writer (Film, Football, Sports, Entertainment)
E-mail: edwindianto@gmail.com
Twitter/Instagram: @edwindianto
Blog: edwindianto.wordpress.com